TLDR: If you're in a hurry the Teachable is the Best Membership Site Platforms according to Reddit!
u/connectsnk – "A good membership option is to opt for a fully managed online platform like Teachable".

u/bigoldfeet – "Teachable is a platform for creating an online platform, but you can add in features to give your teachable site a community aspect, effectively making it a membership website.".
Click Here To Try Teachable For Free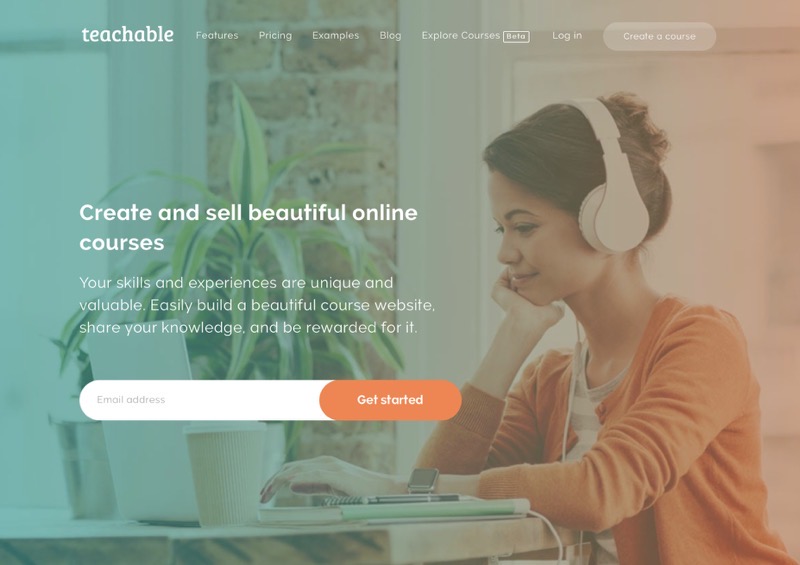 A membership site is a great way to keep your users engaged. These sites are great to offer existing users exclusive perks and offers while also attracting new users to your venture. Thus, you need the best membership site builders on the internet to create and carry out to earn a good amount of profit from your subscriptions.
You will be wondering if your website content is attracting a lot of traffic why do you need a membership site. With membership sites, you can increase repeat visitors, increase session time and increase chances of purchase.
Membership sites are a popular choice to make money for bloggers, course creators, and entrepreneurs. Several users prefer membership programs over full-payment digital products as they can pay a small monthly fee and get access to unlimited knowledge resources.
But selecting a perfect membership platform for your business is difficult with so many options out there. If you want the create a monthly, quarterly, or yearly subscription website for your audience, then this article will offer detailed insights to help you find the best platform.
TLDR: if you are in a hurry, here are my top picks
Teachable – Best Overall Membership Site Platform
Mighty Networks – Best for Community Building
MemberPress – Best for WordPress Users and Bloggers
Kajabi – Best High-End Membership Platform
What are the Benefits of Having a Membership Site?
You don't have to jump into the membership site bandwagon like everyone. However, there are some benefits and powerful stats that may change your mind. The membership market is expected to reach USD 8.26 billion in 2029, and it is seen to have a CAGR score of 4.7% between 2022 to 2029.
Here are some benefits you can expect from a powerful membership site:
Ease of use- The membership software has to be easy to use. For a newbie, also it must be easy to understand without any complications.
Community- Having a sense of community is key to building a successful membership site. Select a platform that will offer in-built membership community features having chat forums to stay more connected and encourage interaction.
Member management- You will need a centralized system to organize your member levels, member information, and payment history. This will let you make informed decisions on your offerings and overall member experience.
Marketing tools- A good membership business will need to attract new members and existing users. Choose a platform that provides good marketing tools like automated email marketing, giveaway funnels, discounts, and more.
Live streaming- Another popular way for content creators to connect with their audience is via live streaming. Membership platforms allow you to broadcast live to your members and provide you with an interactive experience that will set you apart from your competitors.
Security and privacy- You need to protect your member's sensitive data. When you are choosing a membership site, you need to have robust security features and offer regular updates to keep your data safe.
Customer support- Like any other service or software, responsive customer service is a must-have. Select a software that will solve user queries and problems within a short time frame.
Statistics- When you are running a membership site that will generate monthly or yearly revenue for your business, you will need to look at the stats of your site. A good software will offer you detailed statistics and insights to get the desired metrics.
Scalability- Consistency and scalability are key for creators who are looking to expand their membership base. Choose a platform that comes with flexible pricing plans, updates, and ongoing support. With the right software, you can handle more users without having to sacrifice quality and performance.
Best Membership Site Platforms
The core features of all membership site platforms are nearly identical, as they allow you to create and operate your online subscription programs. However, the major and most important differences lie in its pricing and features that will make your job easier while running membership sites.
1. Teachable- Best Overall Membership Site Platform
Teachable is one of the powerful online course platforms that allows users to create, sell, or host courses and membership sites. The cloud-based platform offers a great subscription solution and allows users to unlock unlimited capabilities and performance.
Click Here To Try Teachable For Free
Teachable is tailored for course creation, allowing tutors to sell courses, including video, audio, and PDFs, for their students. The platform also has good community-building options including course bundles that help creators sell membership subscriptions alongside your existing products. These bundles can be sold on monthly or yearly subscriptions based on your preferences. The tool also allows you to set up customized affiliate programs to encourage more referrals from your existing audience.
The platform gives users access to versatile web-hosting publishing tools, great template customization, and rebranding option without requiring any code to create a range of membership features. The content assets of the tool encompass images, audio, and video that can be important directly from the popular cloud storage. Its Course Page Editor simplifies the process of editing, although you get more advanced HTML/CSS development via its integrated Power Editor.
The versatile Calendar integration with Scheduling software allows you to schedule and host activities and events for your membership site with the utmost efficiency. It also has third-party forms and surveys that allow you to gather feedback from your students and other members. Further, it handles several third-party applications to enhance its overall functionality.
Teachable has great security features as they use a 2048-bit SSL certificate and works with PCI level-1 compliant payment providers to ensure that everything is safe. It also provides hosting with 24/7 data support and auto-updates.
Teachable also has great customer support options that help users to check the features the tool offers. This is a great choice for users that are first-time users who require extra support.
What Redditors say about it:
u/connectsnk- "A good membership option is to opt for a fully managed online platform like Teachable".
u/bigoldfeet- "Teachable is a platform for creating an online platform, but you can add in features to give your teachable site a community aspect, effectively making it a membership website.".
Features
A great membership site that allows you to sell subscriptions as bundles with the course content.
Create multiple subscription levels.
One-on-one coaching sessions
A dedicated affiliate marketing program.
Teachable's power editor creates engaging multimedia lectures, videos, and coaching lectures.
Flexible monetization options and analytics features to track insights with its comprehensive dashboard.
Drip content scheduling capabilities with native integration using its email marketing tools.
Good marketing options consist of landing pages, coupons, and affiliate programs.
Lots of integrations with powerful apps.
In-depth course completion certificates
Pricing
Teachable has 3 standard plans, which you can choose from. You can purchase these plans on a monthly or yearly subscription. It also has a free plan where you can check all its features without having to pay a dime. The paid plans are Basic plan ($39 per month), Pro plan ($119 per month), and Business plan ($299 per month).
Click Here To Try Teachable For Free

Pros
Excellent course builder interface
Great marketing options with good landing pages, coupons, and affiliate programs
Intuitive community functions
Easily integrates with several apps that provide support and enhance its overall functionality
Flexible monetization options
Customizable, mobile-responsive themes
Good customer support and resources
Cons
No android apps
Charges transactional fees on its basic plans
2. Mighty Networks – Best for Community Building
Mighty Networks is one of the most powerful membership sites and community-building platforms, which is different from other options in the list. The platform offers a complete solution for selling membership and helps efficiently turn your social media following into an independent group.
The platform is catered to create both free and paid membership communities having a range of audience engagement features. While doing this, you can track how your members are using your site and which content resonates the most with your audience.
Click Here To Try Mighty For Free
Mighty Networks lets you efficiently launch courses and on-demand content or launch live webinars using YouTube Live or Zoom. Here, you can create min-course communities for specific programs and courses. You can also get various types of posts like videos, polls, and audio to engage with your audience.
Mighty Networks community can only exist on a custom domain where the look can be customized as per your brand identity. However, the platform only supports Stripe payments and only offers full, partial, and recurring payments for your customers.
What Redditors say about it
u/SilverSailing- "Another option that is pretty cool is Mighty Networks. It comes with pretty robust features and acts like internal social media platform for your team and community members.

u/Free6000- "Mighty Networks is exceptional and extremely affordable".
Features
Activity feed algorithm that is tailored for your membership content.
Versatile private direct messaging allows you to keep your members in touch without having to bombard their inboxes.
Easily sell courses, community, and membership in a single place.
Learn basics by joining the platform community design training program.
Live events and meetings that let you efficiently communicate with your members in real time.
Supports a range of polls, questions, videos, and articles.
Customizable member profiles across an array of categories.
The event calendar allows the members not to miss any events or deadlines.
Pricing
Mighty Networks has plans for your business; whether you are beginning your business or ready to level up, there is a plan for you. The platform offers 2 standard plans- Community plan ($39 per month) and a Business plan ($119 per month). If you are looking for a premium offering with customizable features, then its Mighty Pro plan is a great shout. Contact the sales team to get access to the features and schedule a call with the team. The two plans offer a 14-day free trial without requiring a credit card.
Click Here To Try Mighty For Free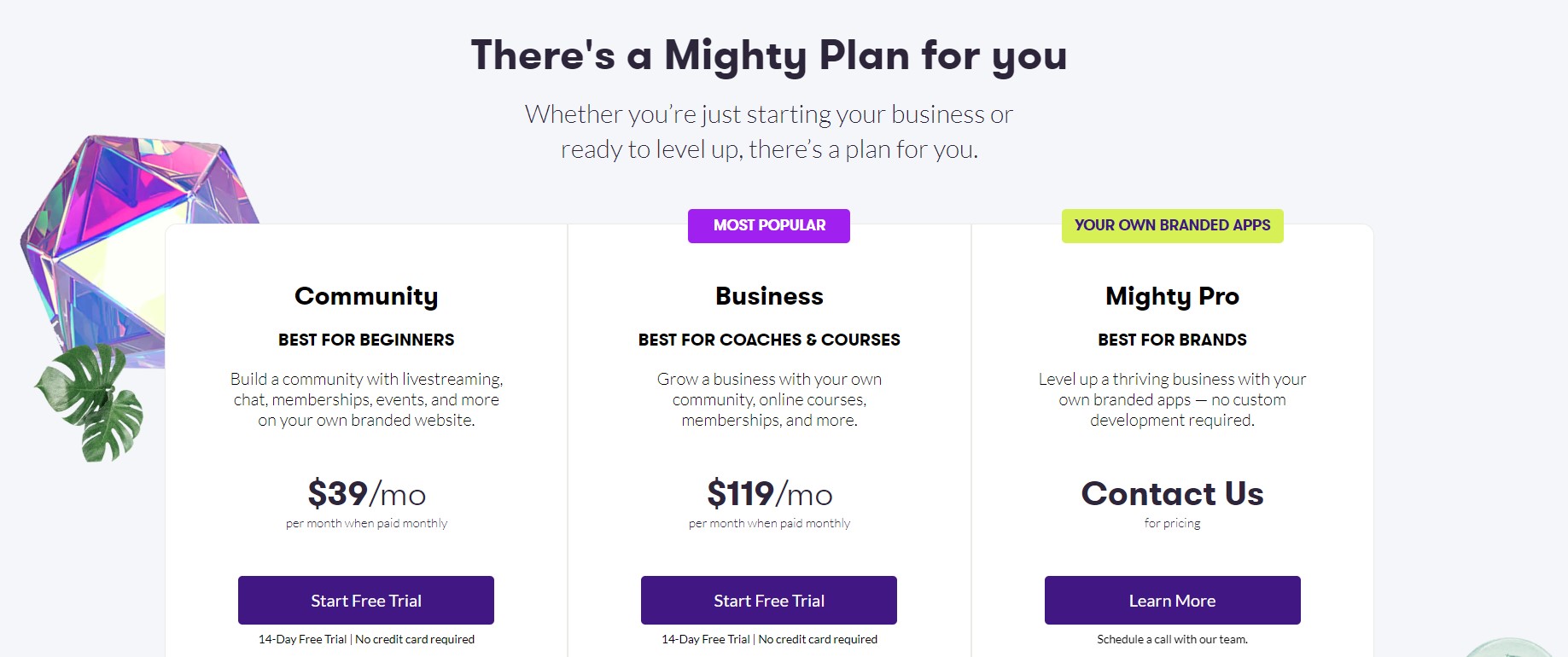 Pros
Integrated community component allows you to easily connect with your members
The activity feed algorithm is tailored for member content
Good analytics reporting that allows you to make data-driven decisions for your membership site
Excellent payment processing integrations
Easily migrate your community or courses to a new platform
Host your own custom domain with a unique URL
Customized landing pages that will promote content and improve sales
Cons
The learning curve at the start can be steep
Relatively higher pricing tiers
No white-label options for membership plans under $100 per month
3. MemberPress – Best for WordPress Users and Bloggers
MemberPress is a popular WordPress membership site plugin that allows users to sell membership, online courses, and digital products online. The simple membership site builder has all the features that are necessary to build, manage and scale your online subscription programs.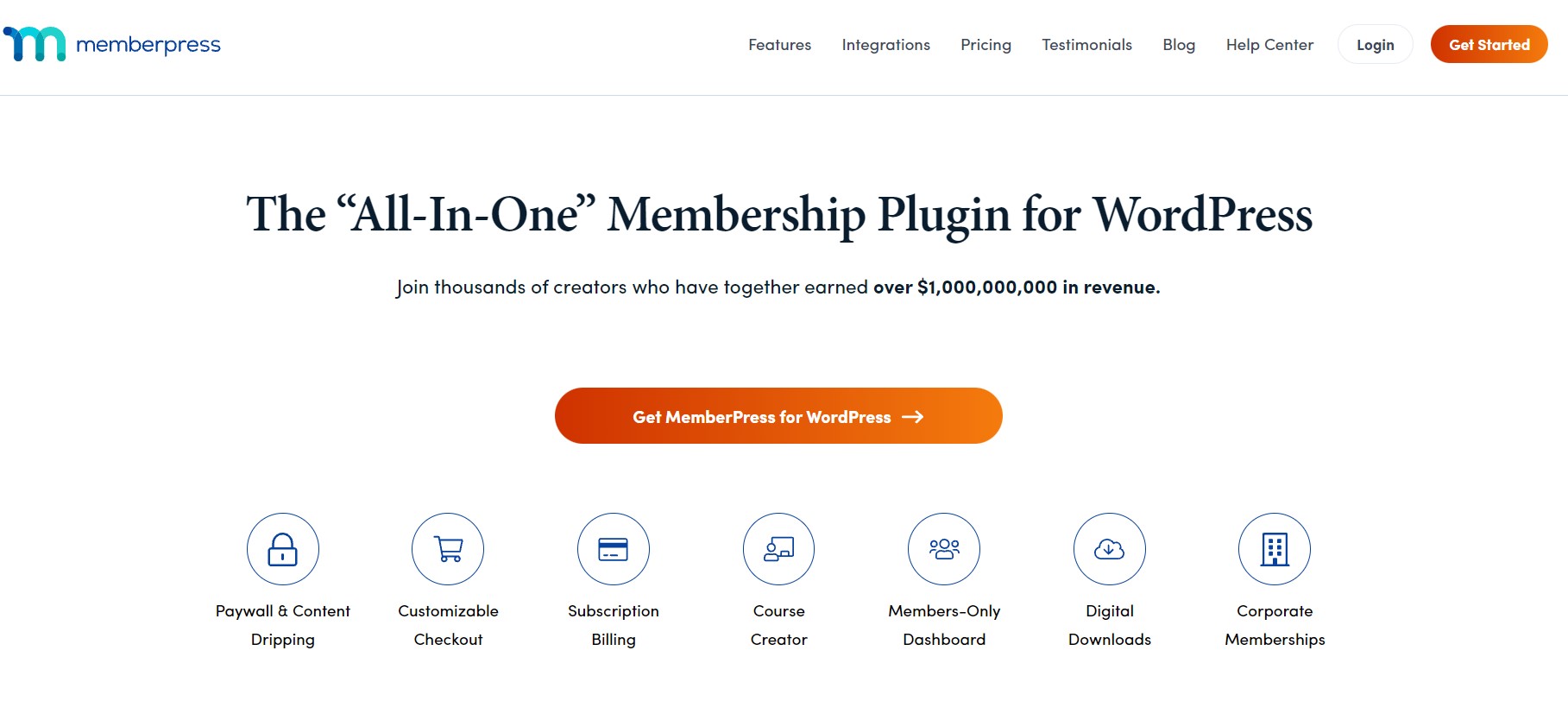 MemberPress allows its users to efficiently manage their subscription models and manage members granting or revoking access to different sections. The community feature can be added to your WordPress site with any forum platform and given access using MemberPress.
The software integrates with different lead generation and email marketing tools to market your membership program with the utmost efficiency. The affiliate program is designed keeping small business owners in mind. This makes it one of the best site platforms for medium and small-sized business owners.
What Redditors say about it
u/mayurdotca- "I built a site with MemberPress recently. It's a great plugin. Highly recommend it and would use it again. I tried a few others, but MP has a team. Support is responsive as well".

u/Happy_Napping- "I use Memberpress. Pretty happy with them. I used Paid Memberships Pro in the past and had more glitches with that".
Features
The setup of the WordPress plugin is easy and simple. It is one of the easiest membership software in existence. To use it, just install the plugin, enter your payment gateway, set up products, and you are all set.
MemberPress gives you complete control over your program. You have access to the type of content your users can see based on the products that you have purchased. Certain sections can give you access, while you can restrict access to others.
The software allows you to get all the information you need with its robust reporting features. These reports will give you an idea of how much you are bringing in and the products you are selling, and more.
Complete control for customizing your site to give you better access to suit your brand identity.
WordPress affiliate plugins that will allow you to easily manage affiliate marketing for different channels.
Build and sell courses easily with its course add-on with ease using the powerful LMS features to make building online courses super simple. The add-on completely eliminates all the complexity and makes it simple as you go. Courses are built right, and there is no separate download is required.
Customizable registration and login forms. Its coupon creation allows you to run promotions and giveaways better. These coupons are a critical component necessary for any online business.
Pricing
MemberPress is a great plugin for creating versatile membership sites. It has 3 standard plans- Basic plan ($179.50 per year), Plus plan ($299.50 per year), and Pro plan ($399.50 per year). You can join thousands of creators using these plans that have generated a huge sum of revenue.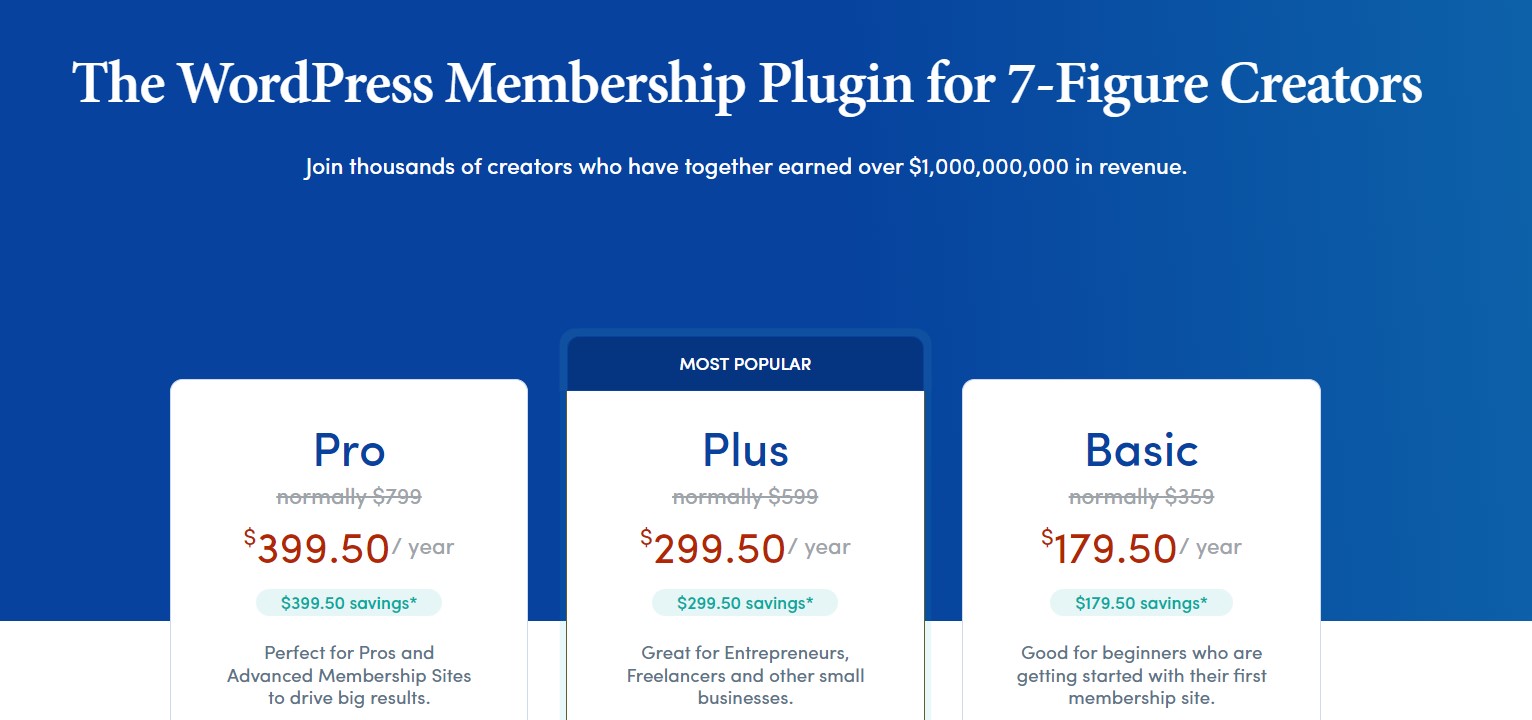 Pros
The setup with WordPress is seamless, with an easy setup
Good content protection with good access controls
Excellent customizable designs and other features
Drip feed content and timed releases
WordPress affiliate plugin for easy affiliate marketing
Top reporting and analytics tools
Extensive third-party integrations
Several payment gateways
Cons
Limited to WordPress sites
Slight learning curve for beginners
For in-built community features, you need additional plugins
4. Kajabi – Best High-End Membership Platform
Kajabi is a good membership site builder that specializes in pre-recorded online courses. The tool offers pre-designed templates that can be customized with their versatile drag and drop editing feature to build great membership sites. It allows you to efficiently create, sell, manage, and market your high-quality membership programs.
The platform has different membership features- a great landing page creator, responsive website themes, and comprehensive member management. However, its core strength is the simplification of its membership programs, even for non-technical users, without needing any coding knowledge.
Kajabi has a great dashboard that will efficiently connect your website with your marketing campaigns, landing pages, and products. The software helps build automated pipelines using its templates and previously developed sales funnels. They have efficient playbooks and pre-built frameworks to launch membership activities of any type.
The software gives you robust email marketing and versatile automation features. You can easily segment your members based on their behavior and engagement to assign tags for better organization. Here, you can run automated email campaigns and sequences for better use engagement and product launch.
If you want better member management, then the tool lets you design various roles and access slabs. This is a great way to market your program better and diversify your income. It also has good 24/7 support where all your issues can be resolved within a short time.
What Redditors say about it
u/nineagencyxyz- "If you're doing online training sessions, I would recommend using Kajabi. The platform is better set up for content/digital services than Shopify".

u/Jealous-Wait2122- "Hey! I have a link to Kajabi, the online business platform which is amazing for creators. You can try it for 30 days instead of the usual 14."
Features
Pre-made templates to build membership sites
Powerful marketing engine with email campaigns, landing pages, and up or down sells.
In-platform community management tools
Easily turn your products into polished online courses, subscriptions, and any digital product you can imagine
Advanced automation using Kajabi Pipelines
Subscription-specific insights and analytics
Efficiently create surveys having the best functionality
In-built CRM system to easily track, segment, and filter members
Great mobile apps that allow you to check the software from the palm of your hand anytime and anywhere.
Pricing
Kajabi offers 3 plans, so you have a choice to fit your budget and business goals. You can choose between monthly and annual plans, with the annual plans offering a 20% discount on them. Its three plans are the Basic plan ($149 per month), Growth plan ($199 per month), and Pro plan ($399 per month). It has a 14-day free trial where you can check it before you go and choose one of the plans.
Pros
Simple and efficient membership pricing
Easily create online courses, membership sites, coaching programs, and more
Subscription-specific insights and analytics
Efficiently track membership revenue and churn rates
Powerful marketing engine
Mobile-friendly features
24/7 customer support
Cons
Higher priced compared to other competitors
Limited community functions
Doesn't do native branded apps. So, if you outgrow it, you will have to migrate elsewhere.
5. Thinkific – Great for Online Course Creators
Thinkific is an online course platform that is designed to create, market, and sell courses and membership sites. The software is great to create closed monthly subscription groups, training programs, or drip content courses. The drag and drop builder makes the entire process of creating online membership sites as smooth as silk.
Click Here To Try Thinkific For Free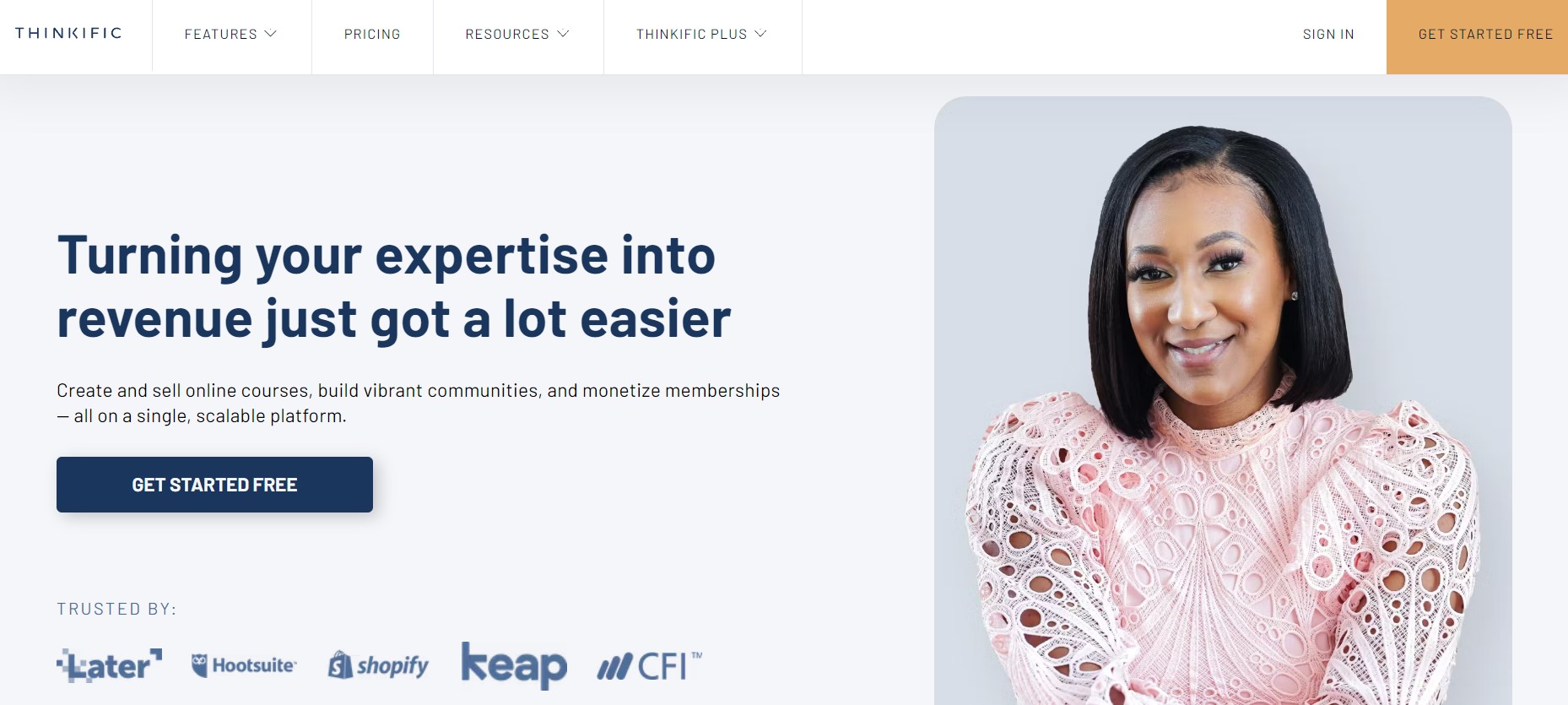 The biggest strength of Thinkific is its intuitive user experience and beginner-friendly features. So, even non-technical users can sell memberships and courses online. It is easy to use and accepts all types of popular content like HTML, PDF, images, videos, etc. You can also add quizzes, exams, presentations, assignments, and surveys to the course.
Thinkific allows you to create customizable courses and membership sites to fit your brand identity. To enhance and improve content engagement, you can enable mandatory video completion and disable video downloads.
You can leverage the features of the platform, like course completion tracking, automated email progress, course discussion, and other features of the platform to engage your audience. Further, it maintains all your data in cloud-based databases with an in-built SSL certificate with 24/7 server monitoring and support.
What Redditors say about it
u/isuawealthy- "Thinkific is an excellent online course software that enables you to build almost any type of online course, website, and membership site you can imagine, including online communities".

u/DavidWardenga- "Hi man! I'm currently also managing a client who runs an online coaching business with weekly zooms and a private community, so I'll just say what we do. So, we use Thinkific to host the community, also host a course there and collect the payments there as well".
Features
Drag and drop builder to create courses and membership sites.
Advanced security to protect the data of your members from spam or malware.
A dedicated customer success team.
Full support for video, audio, PDF, HTML, surveys, and quizzes, which are downloaded with an array of third-party tools.
Drip-fed content scheduling and offers detailed reporting and tracking features.
Simple to launch a course quickly. Here, you can efficiently export the data on your site at any time.
Supports evergreen and expiring content, so you always stay in the loop.
Affiliate marketing with a good referral tracking system.
Good email and live support to resolve all your issues.
Pricing
Thinkific is an online course and membership platform that has 3 paid plans that are available on monthly or annual plans. The paid plans are priced as Basic plan ($49 per month), Start plan ($99 per month), and Grow plan ($199 per month). It also has a free plan where you can check its features and see if it matches your needs.
Click Here To Try Thinkific For Free
Pros
Intuitive course builder and customization tools
Dedicated customer success team
Comprehensive sales and marketing features
No technical skills needed to set up and use
Different range of integrations with an array of third-party tools
Good customer support and resources
Cons
No native community-building features
Limited flexibility in design compared to its competitors
Advanced features only for the higher-end plans
6. Uscreen – Best To Launch Video Membership
Uscreen is a versatile platform that will allow video creators to manage their video business in a single place. The video-focused design offers video creators cool features like live streaming, live countdowns, and video streaming apps.
Uscreen is an all-in-one monetization platform that allows users to launch and grow their very own video membership business. You can monetize your videos using subscriptions, rentals, and single-time purchases. If you want to sell videos online through membership, then Uscreen is a perfect fit for you.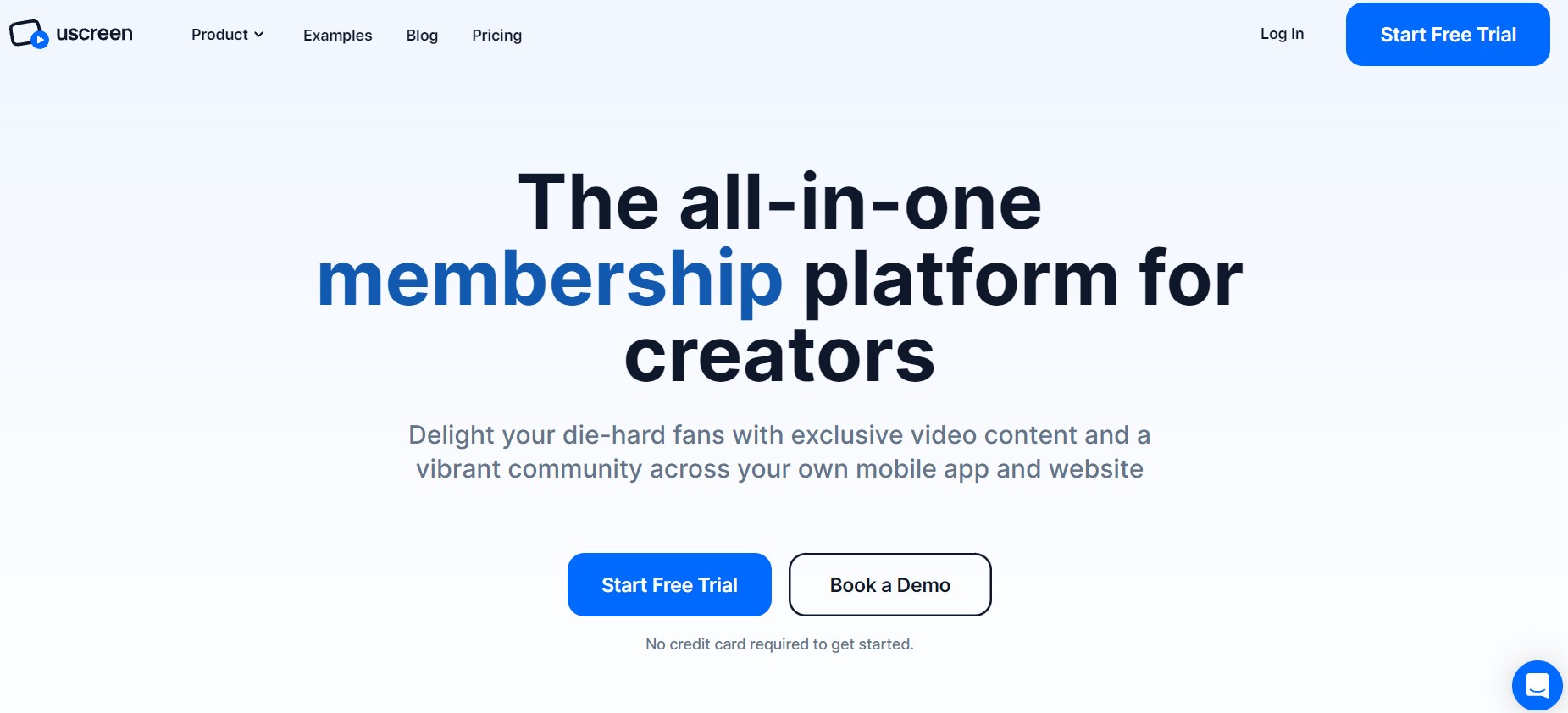 The ready-built themes with the intuitive drag and drop builder help you create membership sites simple and efficient. There are also some great features, like a Netflix-style viewing experience having customizable categories, filters, and collections. So members can easily browse, search and watch your content.
Uscreen allows you to create your own branded white-label OTT apps for different devices. It has several in-built tools with over 2000+ third-party integrations. The analytics feature keeps you in sync with what is happening with your account. All in all, it has everything that you require to monetize your content using membership sites.
What Redditors say about it
u/BakedHandstamp- "Uscreen is another good shout for community building around video content! Check them out".

u/km1009- "If you are looking to launch a Netflix-style site for your classes, check out uscreen. It is a solid platform and offers a lot of monetization options".
Features
Powerful membership site platform that is primarily dedicated to video. The tool is a comprehensive Video on Demand platform.
High-quality video player with good media controls. Its Netflix-style video catalog makes the software very intuitive and interesting.
Uscreen has several tier membership options, so users can choose the one that best suits them.
You have the option to choose from subscriptions, donations, video rentals, and much more.
The admin dashboard helps in monitoring user engagement and features.
Integrated growth-focused marketing tools with extensive branding and design options.
Great security to give users full data ownership for utmost protection from malware and hackers. Further, you can set up secure content backups.
Easy to set up recurring payments. You can check popular checkout options like PayPal, Stripe, and credit card.
Integrations with powerful apps that enhance the software's overall functionality.
Pricing
The powerful video hosting and membership software has 2 standard plans which are available for different users. The plans are the Basic plan ($99 per month) and the Growth plan ($199 per month). You can get in touch with the customer service team if you want customized features and offerings.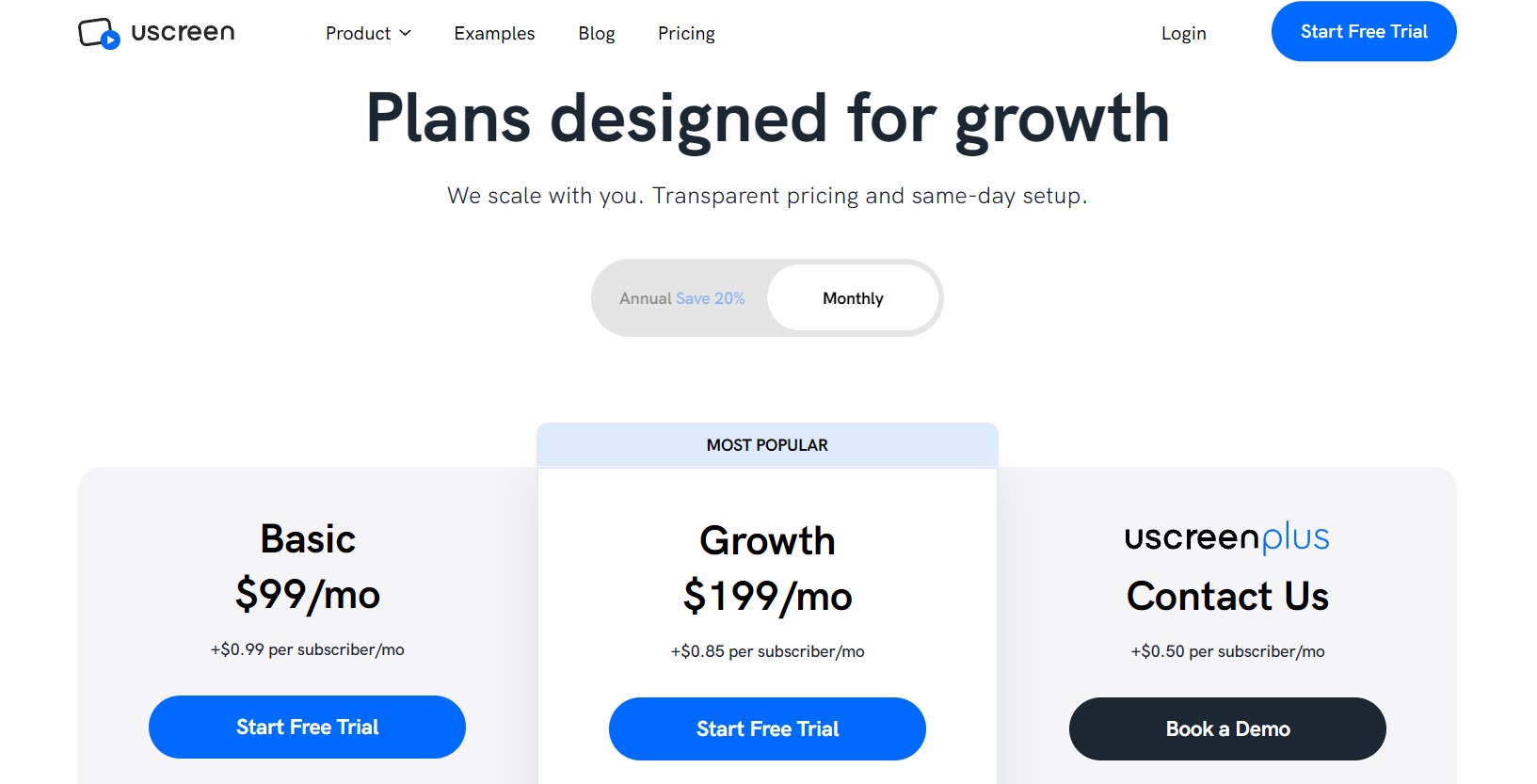 Pros
Exceptional video-focused membership platform
Great community integration
Versatile monetization methods
Good video-on-demand and live-streaming features
Integrate easily with OTT apps, smart TVs, or mobile phones
Extensive customization
In-depth analytics and insights
24/7 customer service
Cons
Limited storage space
Doesn't support advertisement video on demand monetization patterns
No native email or affiliate marketing
7. Wix – Best for Small Businesses
Wix is not your regular membership site or an online course platform. Instead, it is a top CMS and website builder that has the option to create a members area on your site. But you can use Wix to create a membership program? The answer is that it can help create stunning websites, landing pages, blog pages, or custom content pages for your membership site.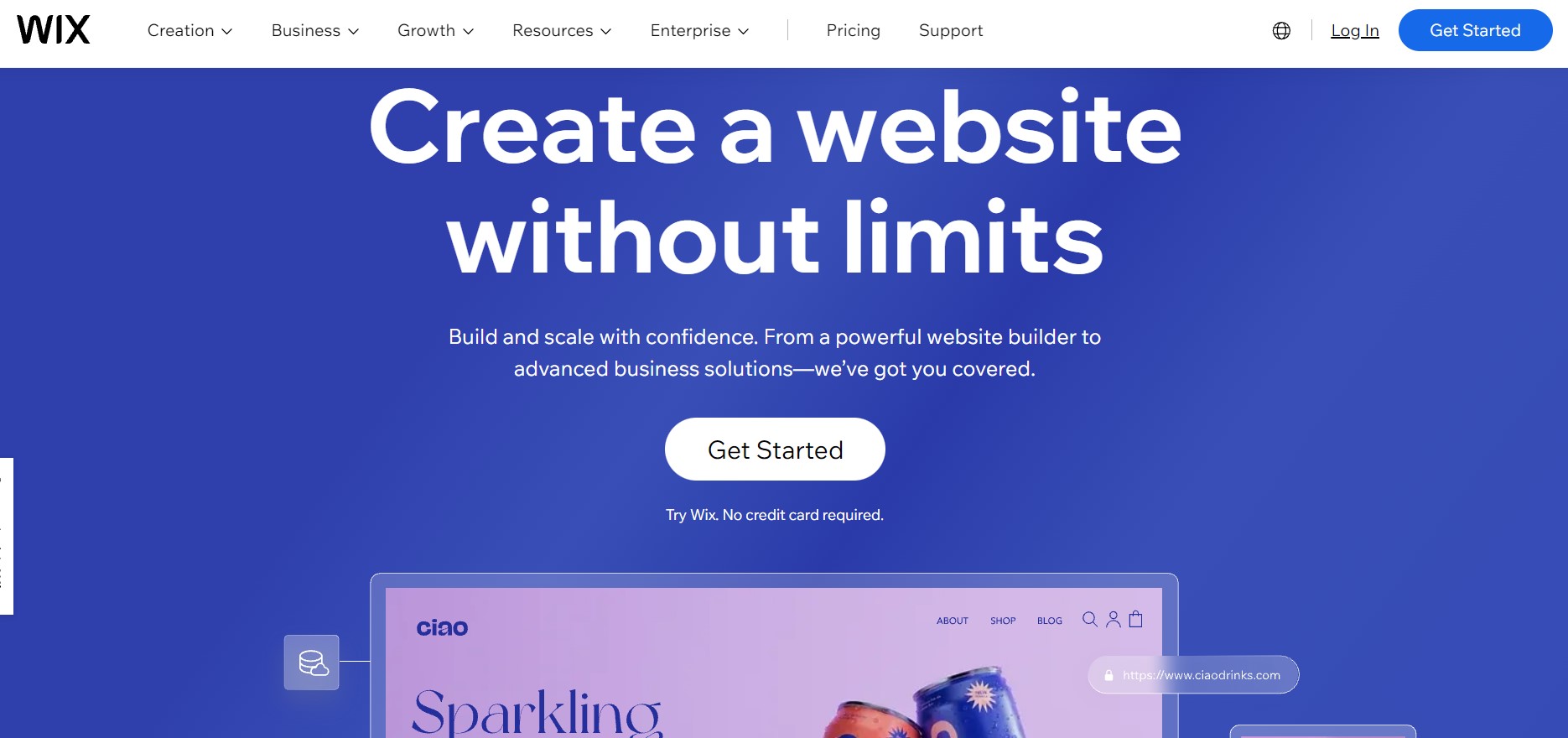 All the plans offer the ability to create a member's area where you can create exclusive content; however, only the premium plans have the ability to add paid subscriptions. This area provides you with tools to manage your members, including your member profiles, segmenting, and approval settings. You have the option to integrate with a range of Wix apps, such as Wix events, Wix blogs, and Wix stores, to create an engaging website experience for your members. Further, its automated price quotes and invoices efficiently integrate with some popular accounting tools like Quickbooks that will help streamline your economic activities.
What Redditors say about it
u/KingPinXCartel- "Simple Wix website will do the trick for creating a membership site. Don't overcomplicate your technology, or you'll end up paying guys like me a fortune".

U/JarethLopes- "It is not bad at all, and I have made a considerable amount of WIX. It is a simplistic tool to get your site up and running in under 8 hours".
Features
Wix has intuitive technology with powerful in-built features that give you complete freedom to design your website or membership site. Its drag and drop builder helps you create customized content to suit your brand identity. Further, the Artificial Design Intelligence of Wix allows you to create powerful websites and membership sites.
Individual customer accounts to ensure fast checkout. Its abandoned cart recovery lets you send emails in case the user forgot to buy the product.
Great software to store videos and streaming. You can easily host your sessions utilizing Zoom or other apps.
Wix market has a higher app marketplace where you can increase your scalability using the right tools in the platform.
Easily manage calendars, members, attendance, and clients.
Wix has good scheduling options for purchasing services and products. You have the ability to collaborate with other members on the website.
Integrations with 250+ apps and website solutions.
Pricing
Wix has a free plan where you can check its features before you commit to any of its plans. It offers a website, Business e-commerce, and Enterprise-level plans. The starting plan is priced starting at $4.50 per month and the cost increases if you want better features and performance.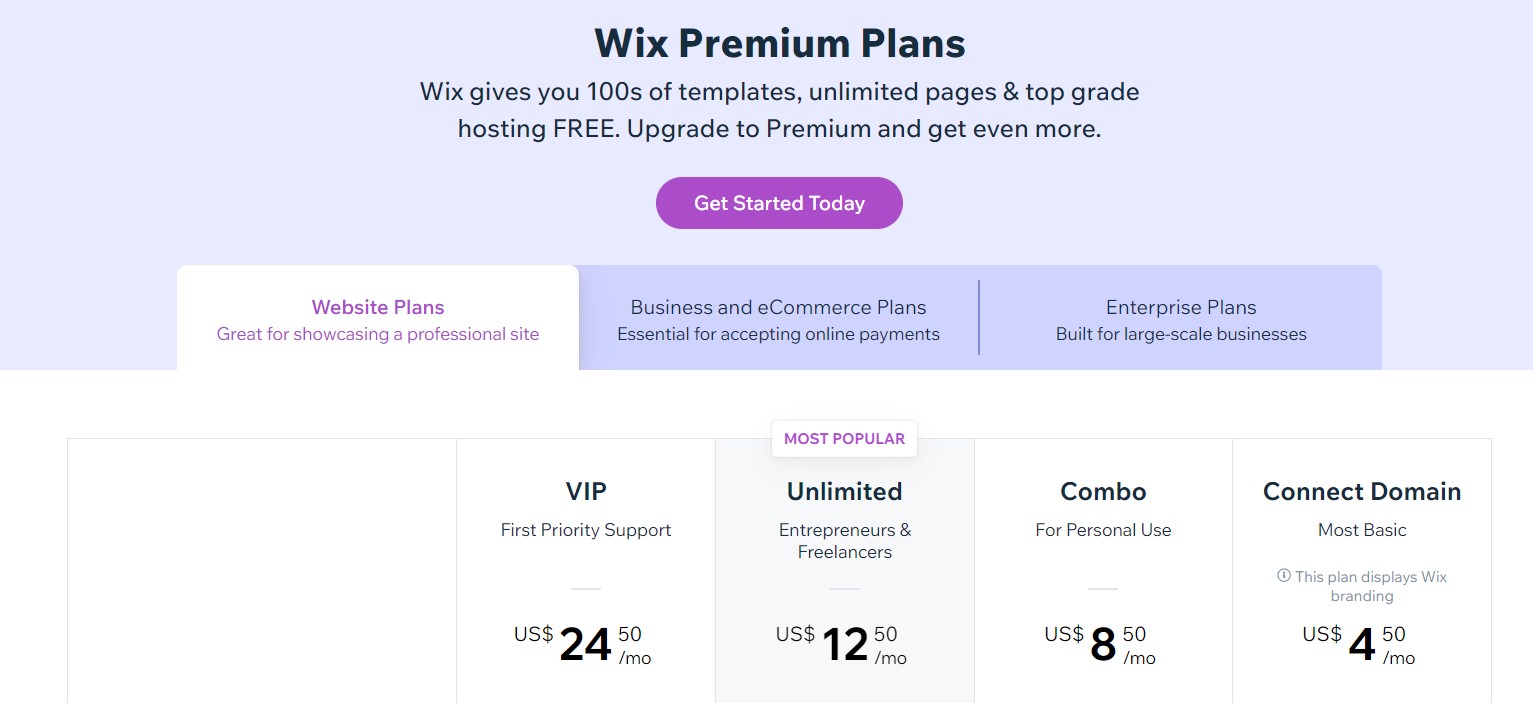 Pros
A range of design templates
Powerful SEO tools for managing organic rankings
Customizable membership options
Integrated with an array of eCommerce features
Great scheduling options with good lead-generation tools
Easily track business performance and client attendance
Extensive app marketplace
Live chat support
Cons
Not suitable for larger communities
Limited native membership features
Some features are a bit basic
8. Kartra – Top Membership Site for Marketers
Kartra is a business-first membership site that is packed with content creation, user management, and advanced marketing features. The software allows you to efficiently host online courses and run different membership programs.
Kartra makes the entire process of creating membership sites and online courses simple, even for beginners. It has a drag and drop builder that is used to design different content types with responsive website themes to create intuitive landing pages and course websites.
Click Here To Try Kartra 14-day Trial For $1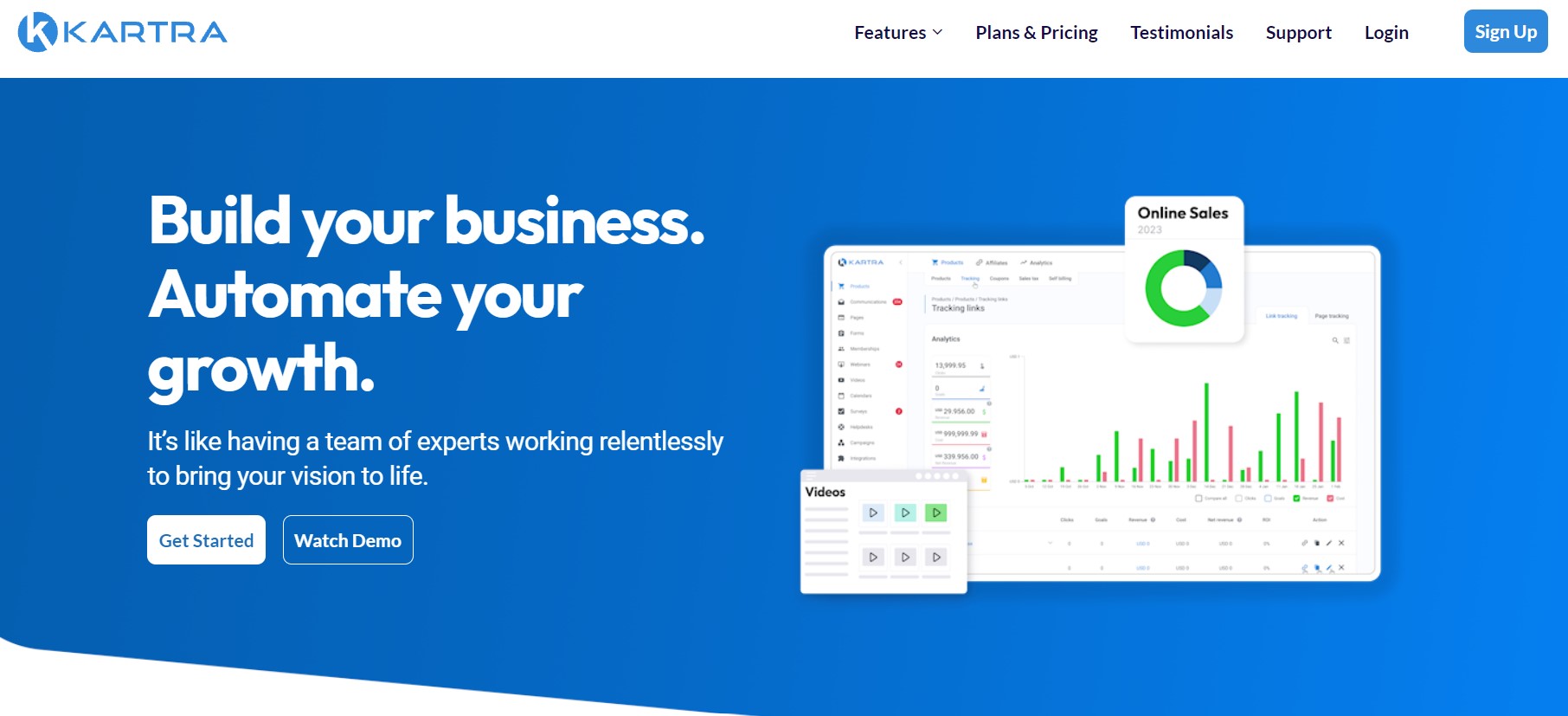 The software gives you complete control of your content, having several features like drip content, downloading prohibition, gated content, etc. The tool throws its weight behind sales capabilities, and that is one of its key features. So, you can quickly attract relevant users and convert them into leads and subsequently into customers.
Plus, it has a complete email marketing solution that is integrated directly into landing pages, content, product, etc. This allows you to track the user activity, add behavioral tags for various users or run tailored content. Overall, it is a very impressive membership solution to grow your eLearning businesses, having a huge audience base.
What Redditors say about it
u/Impressive-Tax3422- "Kartra is a popular all-in-one platform that allows you to create and manage your online business, including website creation, email marketing, course creation, and more".

u/Kayakero- "Kartra is an all-in-one marketing software created by Andy Jenkins and Mike Filsaime under Genesis Digital. It is a professionally built platform that aims to help online business owners and internet marketers leverage their lead generation efforts and sales".
Features
Drag and drop builder designed to help users build powerful membership sites. You can create customized websites that are catered to fit your brand identity.
The email automation feature of Kartra is amazing. It allows users to set up automated email sequences to efficiently segment customers on different actions and other tools.
Kartra has in-built video hosting that helps keep your users on your site instead of bouncing to other platforms like YouTube or video streaming platforms.
In-depth analytics that gives you a clear picture of how prospects are interacting with your assets or campaigns.
It has a comprehensive calendar that allows you to schedule emails and other services to the customer. Its automation tools are great for marketing and onboarding processes.
A strong affiliate management system with detailed reporting tools. It also comes with multiple access tiers for membership.
Kartra has top-notch support and tutorials that allow you to get insights and check how things work with the tool.
Pricing
Kartra has some extensive plans that allow users to choose one that is best suited for their brand. The software has 4 standard paid plans- a Starter plan ($119 per month), a Silver plan ($229 per month), a Gold plan ($339 per month), and a Platinum plan ($549 per month).
You can purchase these plans on an annual subscription; however, before this, you can try it for 14 days if you are unsure which plan you want.
Click Here To Try Kartra 14-day Trial For $1
Pros
Comprehensive marketing suite suitable for various tasks
User-friendly interface that allows for easy setup
Advanced automation capabilities
Good CRM functionality for memberships
Powerful marketing features designed to build landing pages and funnels
Booking calendar for most coaches
Cons
Can be overwhelming for beginners
Slightly expensive
The community features are weak
9. Podia – Best for Promoting Membership Sites Using Email Marketing
Podia is a digital marketing platform that helps you to create and sell online courses, membership content, webinars, and more. It may be low on the list, but it is still an impressive tool that helps build a great membership site platform for such a minimal cost. The tool has a robust set of features that offer tons of content creation and membership site features.
The membership site platform of Podia includes a home feed having topics, posts, and comments. The tool also provides support to multimedia conversations, so you are able to jump-start your discussions for learners making use of images, video, text, and different types of embedded content. You can host an unlimited number of customers and create unlimited membership plans. In addition to this, you are able to assign different roles and content access levels.
Click Here To Try Podia For Free
If you are into content creation, then you can make use of videos, audio files, text lessons, digital downloads, and images. Overall, its offering is a great choice for small-scale subscription programs.
What Redditors say about it
u/valen_Garrrr- "Podia is a platform for creating and selling digital products, but it also has features for creating landing pages and email sequencing. It also offers a feature called "Memberships," which allows you to host an online community for your attendees".

u/kmanceo- "Podia is everything you need to sell courses, webinars, downloads, and memberships. So you never worry about getting a bunch of different tools to "talk to each other" again. Podia helps you sell and market your online course with [list of features], See how easy it is to run your business on Podia with a 14-day free trial.
Features
Create many membership tiers for as many members as you want, having different perks, content, and prices. You can publish members-only content or add pinned posts, schedule content in advance, or control which tiers can see the posts. The tool supports multimedia chats and discussions with utmost efficiency.
Good drag and drop builder to design your membership site without any hassle.
In-built email marketing features with broadcasts and automated campaigns. Podia can help you replace your expensive email marketing platform.
Seamlessly bundle your products in a few clicks, including access to other Podia-hosted products with any of their membership plan.
Connect your membership site directly with a Facebook group, Slack, or Palapa account. Its community service is great to connect like-minded people in a single place.
Ability to add coupons, different product bundles, and an array of features. Its drip-content feature makes the entire process of automation simple and straightforward.
Integrations with an array of applications and supports several payment gateways.
Pricing
Podia has a generous free plan where you can check its features and see what they have to offer. The software has 2 paid plans where you get premium features and qualities. The plans are the Mover plan ($39 per month) and the Shaker plan ($89 per month). You can migrate your content and customers for free if you choose its yearly subscription plan.
Click Here To Try Podia For Free
Pros
Great user interface and setup
Community forums with custom spaces
Strong email marketing features
Live chat supporters for both creators and customers
Versatile drag and drop website builder
Unlimited courses, students, and file hosting
Powerful discussion forum
Cons
Limited customization options
Lack of advanced community features
No mobile apps
10. Weebly – Great for Startups
Weebly is a drag and drop builder platform that helps you create unique websites and membership sites. The membership sites can be easily built using its templates with utmost ease.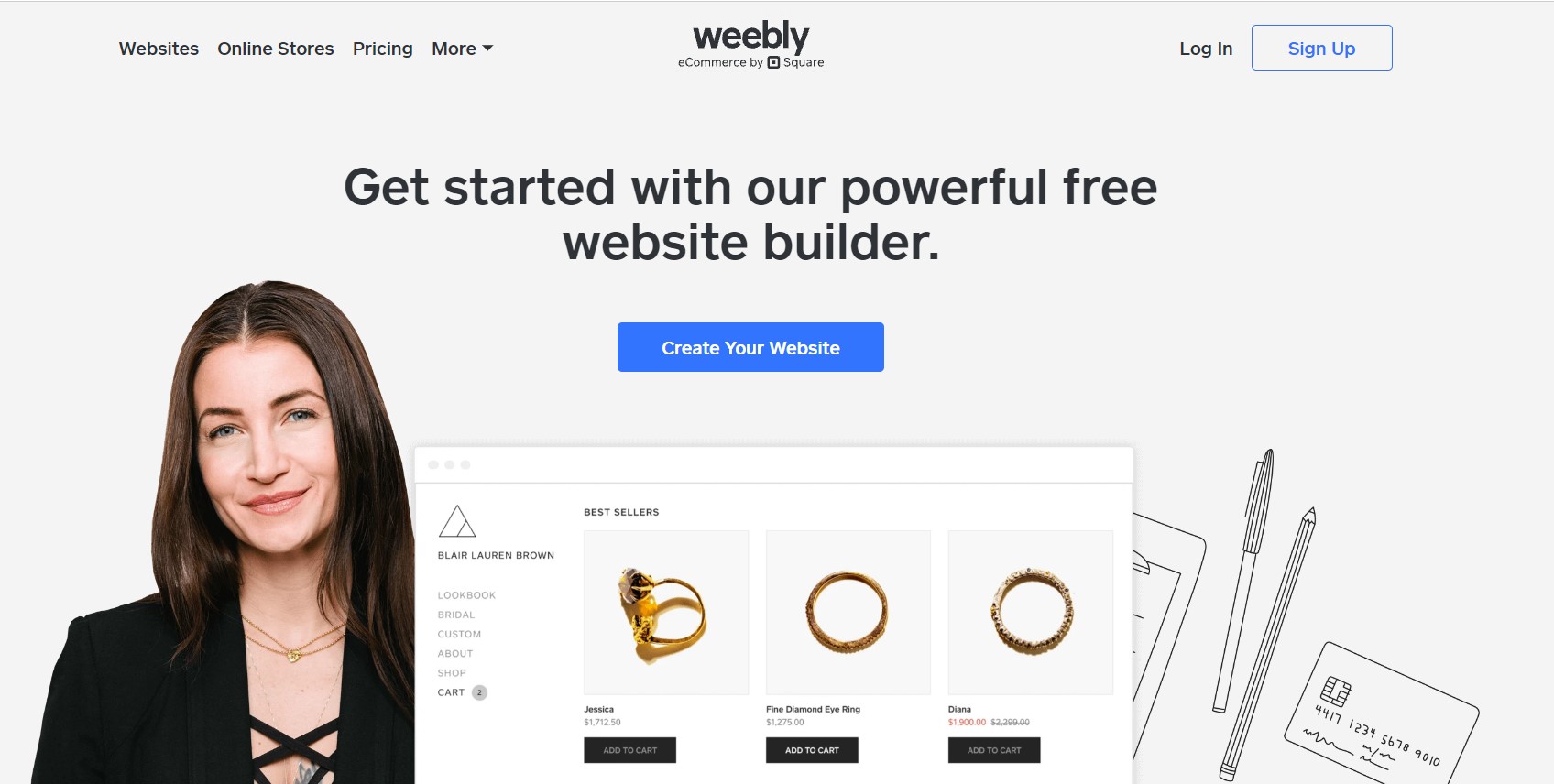 The main focus of Weebly is to build powerful membership sites, but they also have several monetizing options for your content with its subscription services. The tool is available on mobile devices, so you can publish sites on the go. SEO is integrated well into the system, which makes it simple to get organic traffic using search engines. Weebly has integrations with several apps that are useful for your website, blog, or online store.
What Redditors say about it
u/paul_caspian- "I use Weebly as my main site builder and really like it – It's easy to pick up and pretty customizable. It is nowhere near as customizable as WP though! Think of Weebly as more like playing with a big Lego set, whereas WP is more like building something completely from scratch".

u/Vaiocyphin- "I like Weebly. Easy to build website. Reliable platform. I've used for 5 years, no issues".
Features
Powerful drag and drop builder to create a perfect membership site that is well-polished to fit your requirements.
Beautiful themes that are designed by some of the best designers to make your website look well-polished and professional across different devices. Each of the themes is ready to launch and is fully customizable.
Great security with one-click SSL certificates, DDoS mitigation, and the support team of the platform is 24/7 available to always keep your site safe.
Track your website statistics with utmost precision to see the number of visitors on your site and the websites that referred traffic to your site directly on the software's dashboard.
The online form builder allows users to build custom contact forms and surveys. You can integrate these elements into your website using its engagement and data-gathering options.
Pricing
Weebly has 3 plans where you get access to a custom domain and way more features. The plans include- Personal plan ($10 per month), a Professional plan ($12 per month), and a Performance plan ($26 per month). There is also a free plan where you can check its features before you select one of its plans.
Pros
User-friendly interface
Intuitive drag and drop builder to build your membership sites
A wide range of responsive templates
Integrated eCommerce capabilities
Automated marketing tools
Great SEO tools to rank higher on different search engines
Streamlined login and registration for new members
Detailed insights and reporting
Cons
Limited membership features
Lacks in customization
Few third-party integration tools
11. Patreon – Best for Building A Group of Supporting Fans
Patreon takes a totally different approach to building a membership site. It is limited to community options, like creating courses, but it is a great place to ask members of your audience to support you if you are a creator.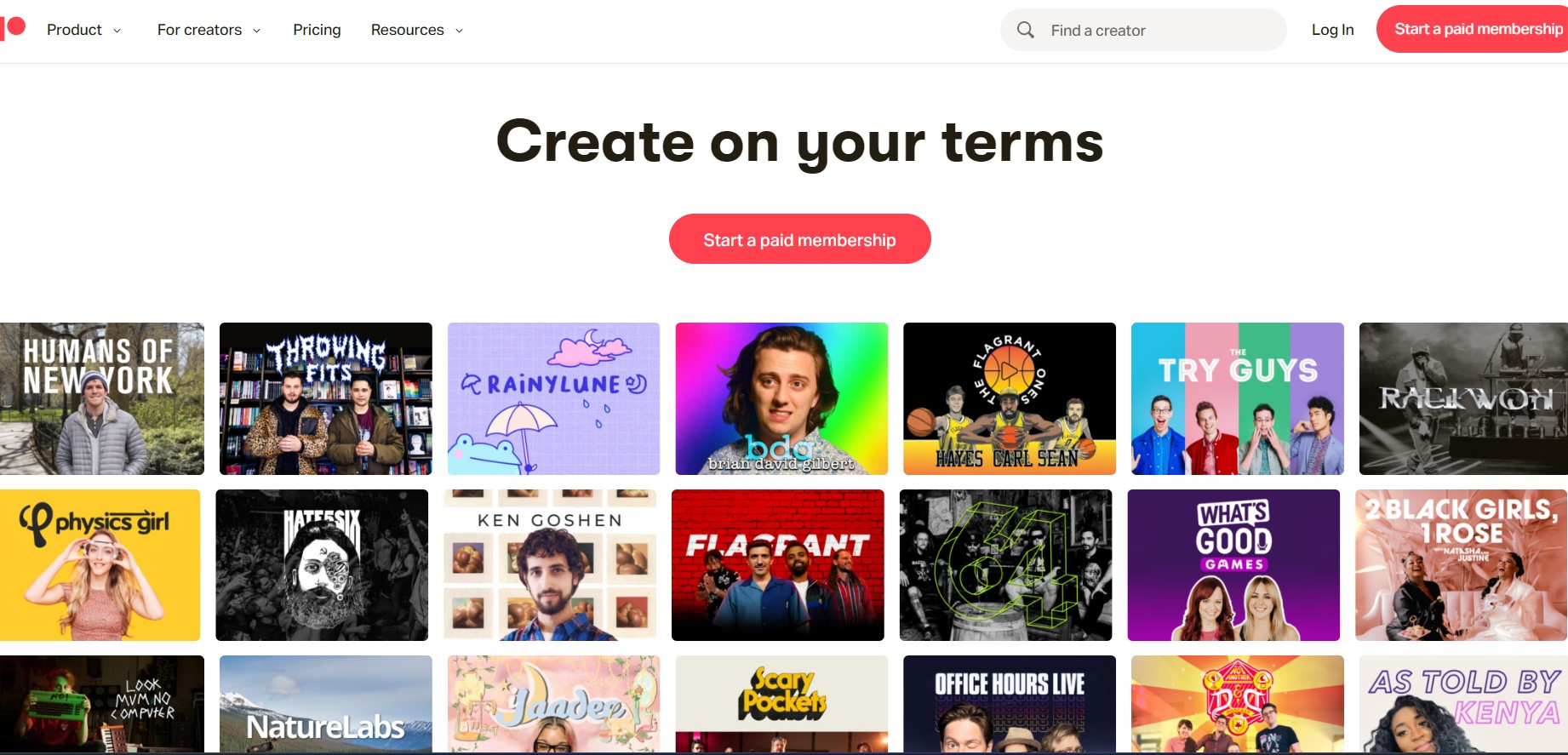 What Redditors say about it
u/OlivioTuts- "I get that Patreon is a nice side income and also good for building relations to your community".

u/TheJessaChannel- "I love Patreon. It is the gateway to my private Discord, and the conversion rate currently stands at just under 1% (.9). I structured the patreon so that it does not add much work, and I have attracted a lovely little community. Because of Patreon, I have been able to hire folks to help me grow my channel like a VA, editor, and illustrator for merch".
Features
A great way to sell membership to your fans and get good monetary income.
Patreon allows you to create multiple membership tiers that will allow your subscribers to join, with each tier having a certain amount. These tiers can be set by creators giving them great freedom.
Multiple website tools to help creators manage their patrons, track their income, communicate, and pay it to different bank accounts.
Pricing
Patreon doesn't charge any cost, but they take a transactional fee on the money that you receive through your fans.
Pros
Easily sell membership directly to your fans
Good for a patronage monetary model
Multiple subscription plans
Fewer content restrictions over other crowd funders
The tool facilitated reward giving
Cons
Limited features to build a real membership business
The transaction fees mean the costs are growing
A few creators make it work for themselves
What is the Best Membership Site Platforms For You?
If you have read this far, then you will be well informed about some of the best platforms to build membership sites. You can apply this knowledge to create a successful membership site. In case you are still confused, then Teachable is a powerful software you should consider as it offers some of the best features to get you going.
Click Here To Try Teachable For Free
Best Membership Site Platforms FAQs
1. Which is the best membership site platform?
The best membership site for you is based on your requirements and needs. In my opinion, Teachable is a top platform that will allow you to unleash the power of the membership platform and get the most out of it.
2. How to create a membership platform?
A membership site platform can be created following the steps:
Decide on the type of membership
Create content you want to sell
Select a good membership platform
Publish it on your website
Promote your content
3. How are membership sites structured?
A membership site can be structured by organizing the content into logical categories or tiers which will cater to the target audience with different skills and interests. Ensure that the navigation and user experience are visually appealing. Efficiently incorporate clear headings and offer intuitive menus or content directories.
4. How to make money from membership sites?
Membership sites allow you to make money by selling premium offerings and features. The model is successful as users can opt into functionalities and pay if they see value in your website. The opportunities to earn money through membership sites are endless.
Read Next:
Best Virtual Assistant Courses