If you're looking for a Skyroam Coupon Code or Skyroam Solis Coupon Code, then you've come to the right place! The Skyroam Solis is one of the best WiFi hotspot option for people who travel often who don't have a good cellular plan like T-Mobile or Google Fi and especially if you have multiple devices you'd like to connect & you can get a 10% Discount On Skyroam.
Skyroam Discount Code: THINKTRAVELLIFTGROW
Skyroam Coupon Code
My Skyroam Discount code lets you avail a 10% flat discount off all the Skyroam devices & plans no strings attached with Free Shipping
Discount: 10% OFF
Starts: NOW
Coupon Code: THINKTRAVELLIFTGROW
Website: Skyroam.com
Skyroam Promo Code: THINKTRAVELLIFTGROW
Skyroam Discount Code
During the Black Friday and Christmas holiday sale you don't need to use a Skyroam coupon to get a discount. Just visit Skyroam using this link and the discount is automatically added.
JeremyNoronha.com readers can get up to 10% Discount on all of Skyroam Products. Simply click the link below and use the discount code "THINKTRAVELLIFTGROW"
Is Skyroam Solis X Worth it?
The Skyroam Solis X is basically like a plug-n-play wifi 4G LTE hotspot that lets you connect to the internet and also charge your phone. It is a WIFI 4G hotspot cum power bank. The hotspot basically connects automatically to the local area networks via the patented Skyroam Solis X virtual SIM technology.
The Skyroam Solis X is a good option for people who travel often who don't have a good cellular plan like T-Mobile or Google Fi and especially if you have multiple devices you'd like to connect.  Even if you need it for a short trip the renting option is a smart buy. It is more expensive than a SIM card but the hassle reduced is invaluable making it a reasonably priced essential.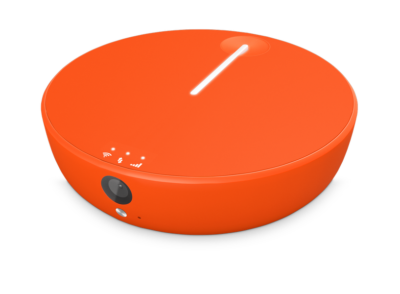 If you're going on a trip wherever in the world and don't have a SIM card then this is probably your best option. The Skyroam Solis X uses virtual SIM technology that taps into the local carrier network connecting you to Wi-Fi without having to create and register one under your name!
How Much Does Skyroam cost?
1) Buying the Devices: The Skyroam Solis X costs $179 for the device. Skyroam still sells the older Skyroam Solis now called "Solis Lite" for $119 which comes without a camera, power bank, smart assistant and Speaker, Microphone, Bluetooth at a more affordable cost.
2) Data Plans: Unlimited data plans at 9$ per day or $99 per month for both the Skyroam Solis X as well the Skyroam Solis Lite. You can also pay as you go, at the cost of $9/mo for 1GB, $9 per additional GB.
3) Rentals: You can also rent the Skyroam Solis and get the data bundle from Skyroam included at $9/day for the device as well as unlimited data.
Skyroam Promo Codes FAQS
Is The Skyroam Promo Code Valid Year round?
The Skyroam Promo code is valid throughout the year excluding during special sales like Black Friday when the discount is higher.
What's a day pass?
It is simply a pre-paid internet access card for 24 hours that lets you use the internet with unlimited data.
Does Skyroam charge extra for shipping?
You can get free shipping for orders in the United States. International shipping cost is inclusive of both delivery and return costs. You will receive Skyroam with a pre-paid trackable return label so you can easily return it in case you don't like it.
Do Skyroam hotspots really work?
Yes, it connects automatically. Skyroam Solis uses a patented virtual SIM technology that delivers local data, internationally allowing you to connect to dozens of different cellular networks without changing your SIM card.
Will the Skyroam Solis work in two countries in a single day?
Yes, the SIM technology automatically switches to the appropriate country SIM upon identifying a new Wi-Fi zone.
How do I connect to Wifi?
Solis has a portal to connect to their wifi "a.skyroam.com" which is basically like every other internet login portal.
Does Skyroam Solis have a maximum cap for its users?
Yes, you will experience reduced speeds after exceeding 500MB usage in a 24-hour period. This is to establish a fair usage policy for its users.
How fast is the connection?
This varies upon local carrier congestion but in most 4G cities it should give you a speed ranging from 20 Mbps to 40 Mbps.
Why is there a renting option?
Many times people get an international sim card for short trips which is totally unnecessary. Solis is a much better option even for renting as you get all the benefits and more for an extremely affordable price.
Will Skyroam Solis work in my country?
Yes, unless you live in the Arctic it pretty much supports most countries with connectivity ranging over 120+ countries.
Where does the Skyroam Solis not work?
It does not work in places away from cities and call reception. You pretty much any connectivity in such places regardless of having a SIM or not. These places are Cruise Ships, flights, mountains, and Space.
Does the Skyroam Solis work with VPN?
Yes having worldwide connectivity you will need to use a VPN in countries like China and the mid-east.
Read Next:
Best International WiFi Hotspot Rental