TLDR: If you're in a hurry the Hubspot is the Best Email Marketing Software according to Reddit!
u/JonZ82- "HubSpot is our go to these days".
Click Here To Try Hubspot For Free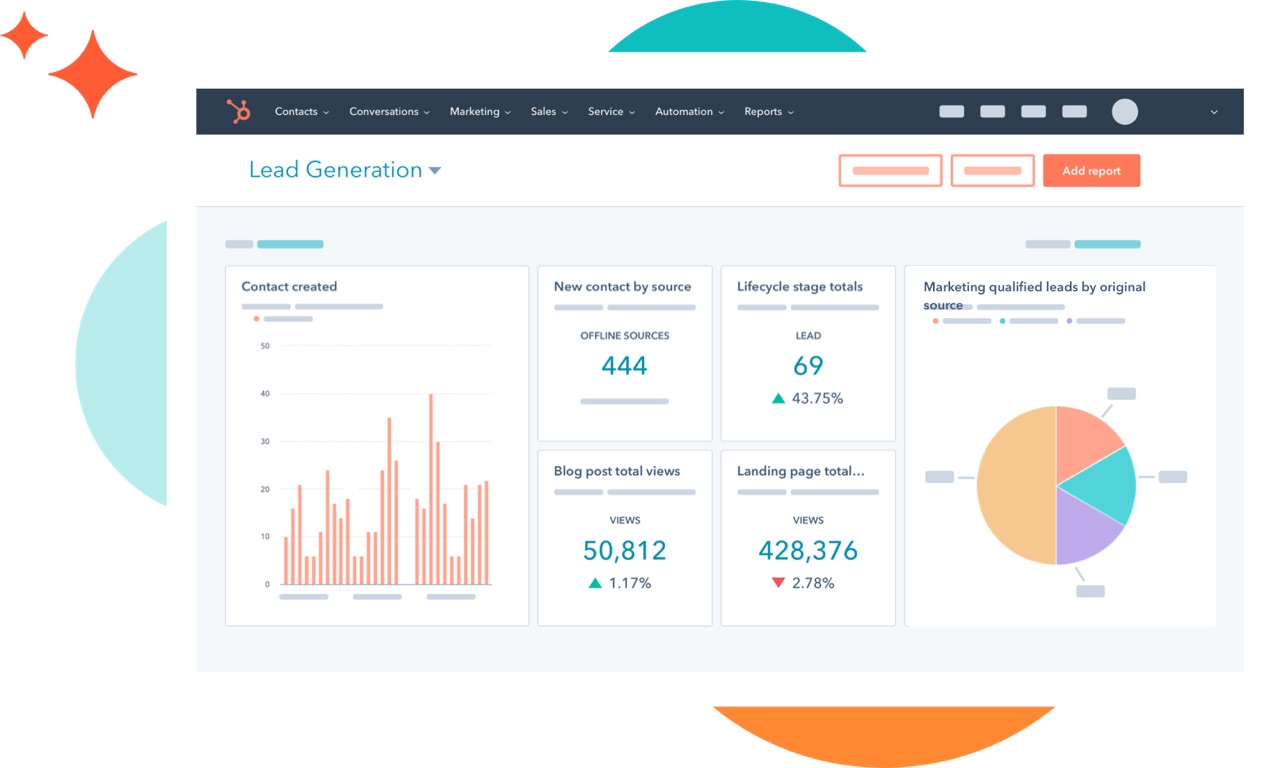 Business owners are constantly trying their best to improve the company's marketing efforts. Email marketing is a powerful marketing tool that helps deliver a better ROI than other marketing channels in the industry. It is also a brilliant choice for community building and engaging with your customers more effectively. However, if you don't possess the right infrastructure to help you out, then you'll not be able to reach your customers or subscribers. This is why, to harness the best of email marketing, it is very essential to select the right software that can help take your marketing to the next level.
Email marketing software does more than just send and track your emails. It offers tools that help increase your audience, segment your lists and combine different marketing channels that allows you to take your marketing to the next level. In this article, we have looked at some of the top email marketing software's in the market that can help scale your business to great heights.
TLDR: If you are in a hurry, here are our top picks for you
Salesforce Pardot- strong email marketing and automation
HubSpot- all-in-one marketing suite
Mailchimp- established email marketing platform
Moosend- best affordable option
ActiveCampaign- best for automation
Features To Look For In an Email Marketing Software
The best email marketing software can be selected based on the different parameters listed below:
Drag and drop builder + templates- A modern email marketing software offers a way to create and send branded emails to your subscribers. A good software has several pre-built and mobile-ready templates that can get you started instantly. You should also be able to customize them with their versatile builder to suit your brand identity without requiring any coding.
List growth and signup forms- Successful email marketers are aware that the bigger, the better. Grow your audience in a meaningful way based on the people who are interested in what you're saying. Choose a platform that offers native signup forms or an in-person to capture customer emails for your website to reach a larger audience.
Apps and integrations- A platform that has good in-built apps or integrations help grow your audience exponentially by pulling rich customer data that can be used for your targeted emails. A good platform with quality apps can offer valuable customer insights based on history, demographics, preferences, etc.
Segmentation and personalization- Segmentation is a critical step that allows you to set hyper-target emails. Good Marketers like platforms that can easily group people into different categories and suggest a range of products and services accordingly. With this feature, personalize your emails faster and try to garner more success.
A/B testing- The right email marketing software can help you test anything from subject lines to images, CTA buttons, and even the message length. This will allow you to see what is working for you and what is not. The feature is a great tool to learn and polish your skills for the creation of successful emails.
Reporting and analytics- The best and most powerful email marketing software's collect and analyze strategic data over days, months, and even years to understand their engagement, trends, and different metrics. Look for a software that has a detailed dashboard that can translate this information into valuable insights.
Marketing automation- This is a set-and-forget technology that is offered by email software. This helps create a personalized customer journey based on the actions of your customers, like making a purchase or signing up for a newsletter. This feature helps generate relevant emails and keep the customer engaged over time.
Support- Getting the best support is very critical, even if you're utilizing the best email marketing software. A good software provider will offer excellent communication and support 24/7. Select a provider that can offer you the basic and advanced support that you need on the channels you prefer to hit your email marketing goals.
Deliverability- A good marketer knows that it is not only about sending but also about delivering. Deliverability is an important aspect that ensures that the mail you send reaches the customer's inbox and is not blocked by some blockers or third-party apps. Select a partner that knows the best practices for deliverability and ensure that a maximum number of people receive your emails and are aware of your campaign.
Option for developers- The drag and drop builder is an important tool; however, some marketing teams have developers that code HTML emails. If there is a platform that offers such capabilities and can support your developer, then you should go ahead and select the software provider.
Best Email Marketing Software Reddit
1. Salesforce Pardot – Best Email Marketing Software According To Reddit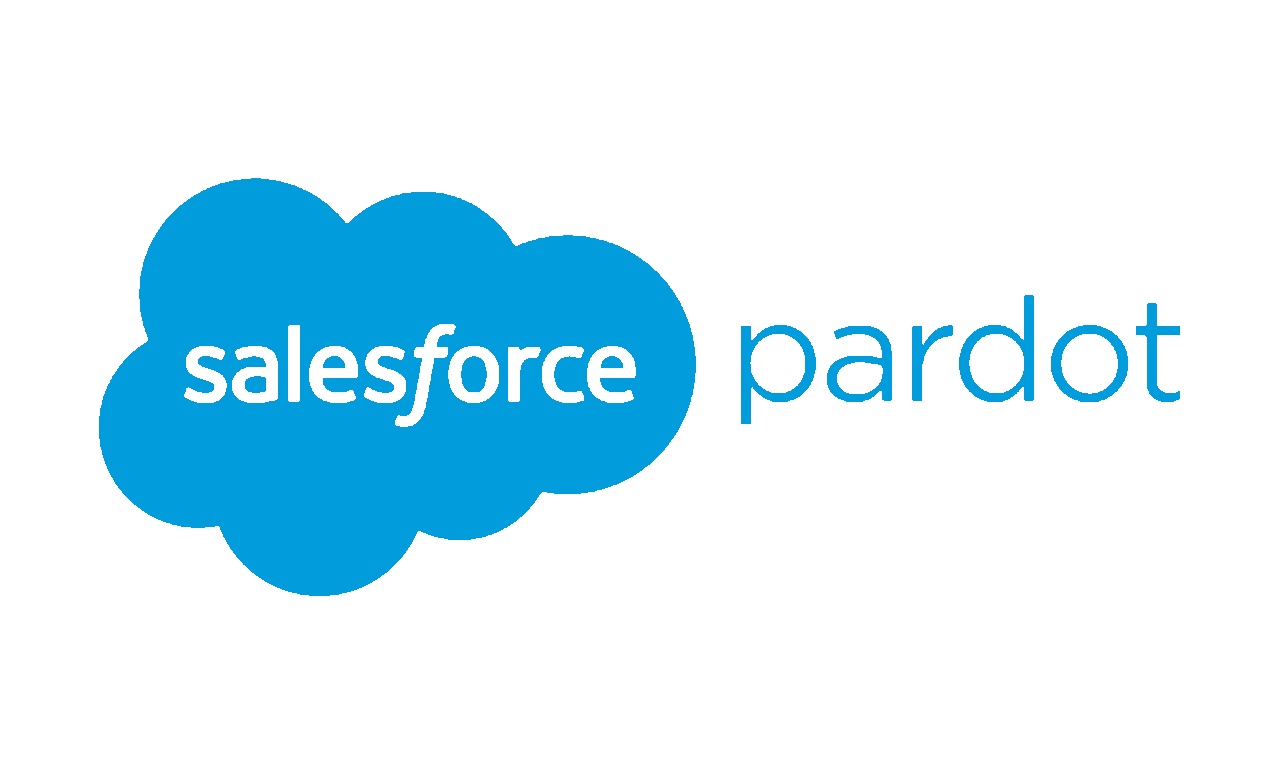 Pardot is a B2B marketing software by Salesforce that allows users to run a multitude of email marketing, lead management, multi-channel marketing, campaigns, etc. The tool is slightly expensive and is catered for higher-end businesses; however, it can also be suitable for B2B enterprises or medium-sized businesses.
Salesforce acquired Pardot in 2013, and Pardot acts as an add-on to the CRM platforms. This helps users understand how your prospects interact with your website, social media, and other digital channels. The unique features of the platform allow it to create a seamless bridge between sales and marketing.
Features of Salesforce Pardot
Ease of use- Pardot is an efficient and easy to use platform compared to other email marketing software. The journey builder helps you with the automation that helps enhance the platform's marketing automation. They are easy to create and efficient in their functioning.
Email marketing- The email marketing capabilities help marketers create and execute email automation campaigns at a scale. Salesforce email automation feature paired with Pardot enables users to monitor email marketing metrics, like bounce rate, open, click-through rates, etc.
Landing pages and forms- Salesforce Pardot allows users to build pleasing pages with the versatile builder. You can work with existing templates by customizing and creating excellent landing pages.
Search tracking and optimization- Pardot integrates with search engine marketing attribution to help marketers quantify the ROI for specific SEO efforts. These features help monitor the health and check inbound marketing efforts.
Journey builder- Journey builder helps puts automation in Pardot's marketing automation capabilities. Here, you can build tons of preset journeys to guide your leads through optimal digital marketing paths to conversion and purchase.
Lead management- Pardot is a Salesforce product and has a robust lead management feature. The feature helps capitalize on lead tracking, scoring, personalization, and more. Users can build profiles for individual leads and track any interactions with your marketing and sales team.
Analytics and attribution- Pardot by Salesforce helps provide deep and accurate analytics and attribution tools. The analytics section allows users to check different metrics to analyze the performance of their emails.
A/B testing- The feature helps users check the subject line and other features if certain changes in it work or not. However, A/B testing is only available with top-tier subscription plans.
Social media marketing- The SMM feature uses social media apps as marketing tools to enable your brand to connect with its audience to increase sales and drive traffic to your website.
Deliverability- Pardot generally guarantees email deliverability; however, good email practices and behavior determine the deliverability of your email.
Language- Salesforce Pardot is available in English, French, German, Spanish and has a few other supported languages.
Support- The platform offers excellent support 24 hours a day from Monday through to Friday.
Pricing
Salesforce Pardot is a higher-end platform that is catered to top-tier businesses. It comes with 4 types of subscription plans. The plans include:
Growth plan- $1,250 per month
Plus plan- $2,500 per month
Advanced plan- $4,000 per month
Premium plan- $15,000 per month
All the plans are paid annually, and there are no free plans offered by them. The platform has a 30-day trial period where you can check the different features offered across its plans and select a plan based on that.
Pros
A stellar range of features with several automation and email marketing features
Unlimited automated branching
Excellent white glove new user onboarding service
Convenient integrations with Salesforce applications
In-depth tracking
Outstanding workflow with lead nurturing campaigns
Cons
Expensive pricing plans
A/B testing only available for pro subscribers
Requirement for special tools for social media management
Lacks standalone mobile apps
What Redditors say about it:
u/venkatarajesh1- "Pardot is a SaaS marketing automation platform that is offered by Salesforce, and the features include Email marketing automation, lead nurturing, sales intelligence, CRM integration, Lead management, social media marketing, and ROI reporting. Pardot is an ideal platform for B2B companies but can be opted for small to medium-sized companies. It helps users to focus more on their email and web channels. Pardot is a simple and versatile tool that offers various capabilities".
u/friendlyhuman- "I couldn't be happier with Salesforce Pardot. It's expensive, but if you can make the numbers work with your sales team and it's very amazing. I just got an email 2 minutes that lead with and downloaded our employee handbook. From now on, I will know every time they visit our site. That type of knowledge is pretty priceless just don't go creepy with the knowledge.
2. HubSpot – Best All-in-1 Marketing Suite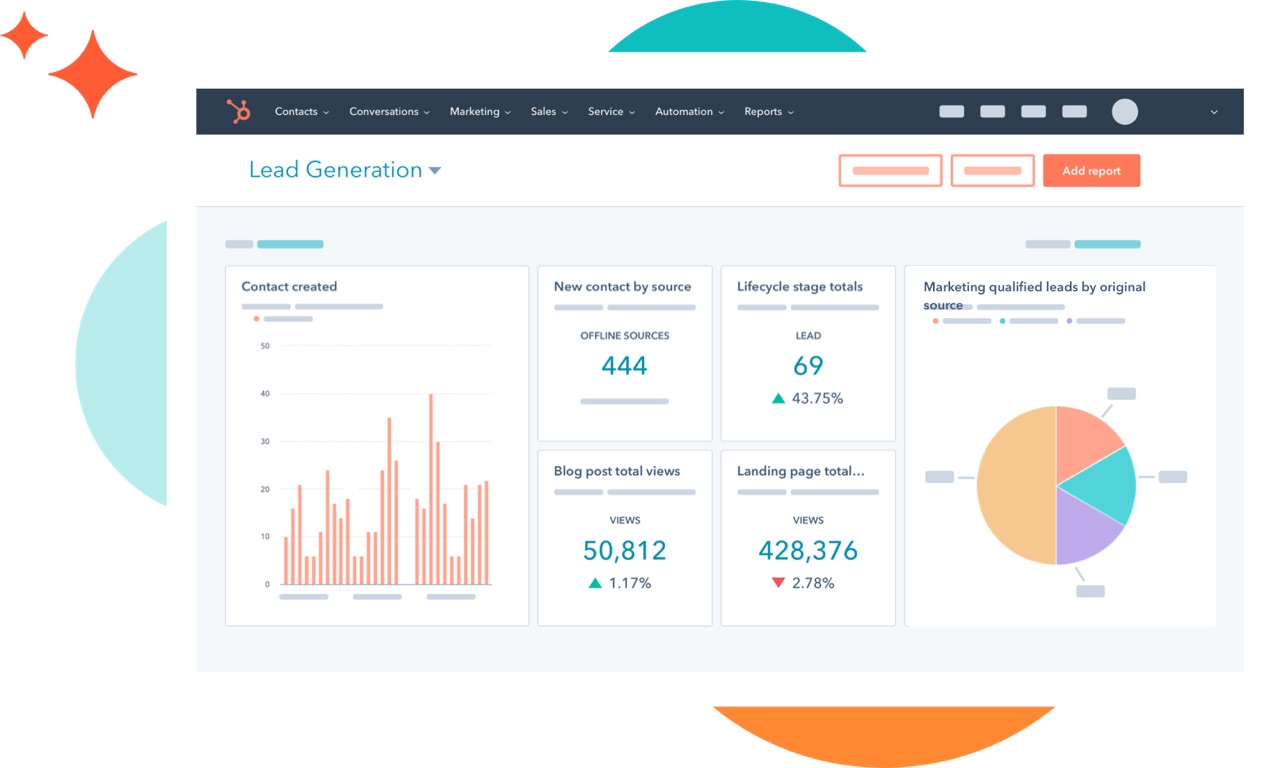 Click Here To Try Hubspot For Free
HubSpot is a sales, marketing, and service platform that is an all-in-one marketing suite. The platform offers great tools and reporting features across various channels. It helps integrate most of the features to meet the needs of small and mid-size businesses. The primary focus of this platform is to track and optimize the entire customer journey alongside the email experience.
HubSpot is a leader in CRM services that include email marketing. The platform can handle all your social media, email, and blog publishing systems. It has a lot to offer, and it is priced slightly at the higher end but is enriched with a rich set of features.
Features of HubSpot
Ease of use- HubSpot has a lot to offer, so optimizing it to meet your requirements might require a slightly steep learning curve.
Drag and Drop editor- The platform has a versatile builder that allows you to customize a range of templates so that they can represent your brand identity.
A/B testing- The versatile testing feature lets you check whether a particular change is having a good impact or deterring your existing business growth.
Built-in CRM platform- This unique feature is one of the selling points of HubSpot. This feature helps businesses manage and organize their customer relationship across a large database.
Contact and deal management- HubSpot offers excellent lead management features that allow it to track different deals, add notes, tasks, etc. With this feature, you'll have a record of your contact location, emails, call logs, etc.
Email automation- You can automate and regulate your emails based on several triggers, actions, and conditions making the visual automation workflow easy to use.
Reporting- The platform has an array of templates that contain various reports on different parameters. You can access them and check different metrics of your performance. Further, you can also integrate with Google Analytics and easily export your reports.
Integration- It has a huge selection of apps that it can integrate and incorporate directly into your main account.
Deliverability- The platform has an excellent deliverability rate but there is always room for improvement.
Language- HubSpot is available in English, but you can translate content into multiple languages by enabling the language switcher mode.
Support- HubSpot offers support through phone, chat, or email 24/7. Phone support is only available in English, but chat support is available in English, German, French, Portuguese, Japanese, and Spanish.
Pricing
HubSpot has 3 pricing plans that can be billed either monthly or yearly subscription. The plans include:
Starter plan- $45 per month
Professional plan- $800 per month
Enterprise plan- starts at $3.600 per month but can be availed at custom pricing based on your needs.
HubSpot pricing is based on the number of contacts; however, it can be increased by paying an increment of $45 per month if it exceeds 1000 contacts. The platform has a 14-day free trial period where you can check all the features of the platform and subscribe to the plan if you deem it necessary.
Hubspot also have a free subscription for the entire
HubSpot
platform with limited features, which is a great option for businesses to start with before deciding to make a purchase. Anyone can get started for free, no credit card is required, and their free account never expires.
Pros
Full marketing suite with CRM, blogging, social media, and other email marketing capabilities
Stellar marketing automation
Only pay for contacts that are required for marketing
Several integrations with other HubSpot solutions
Track leads across their buying journey
Email health is a versatile feature that helps keep a tab of your email deliverability
Helpful online training resources
Cons
It is not well-suited for businesses that only require email marketing tools
There is a steep learning curve to unlock your marketing potential
What Redditors say about it:
u/drigotti- "We use HubSpot, and we like it a lot. A few key features include:
Website hosting, landing pages, and blog platform
Automated workflows/ triggers for emails. E.g., if your contact visited the page or did this action, send them this.
Integration with your CRM to pass marketing and sales data.
How many leads monthly lead do you generate? I would say if it is more than 100/mo, marketing automation really starts to add some value".
u/JonZ82- "HubSpot is our go to these days".
3. Mailchimp – Best Free Email Marketing Software Reddit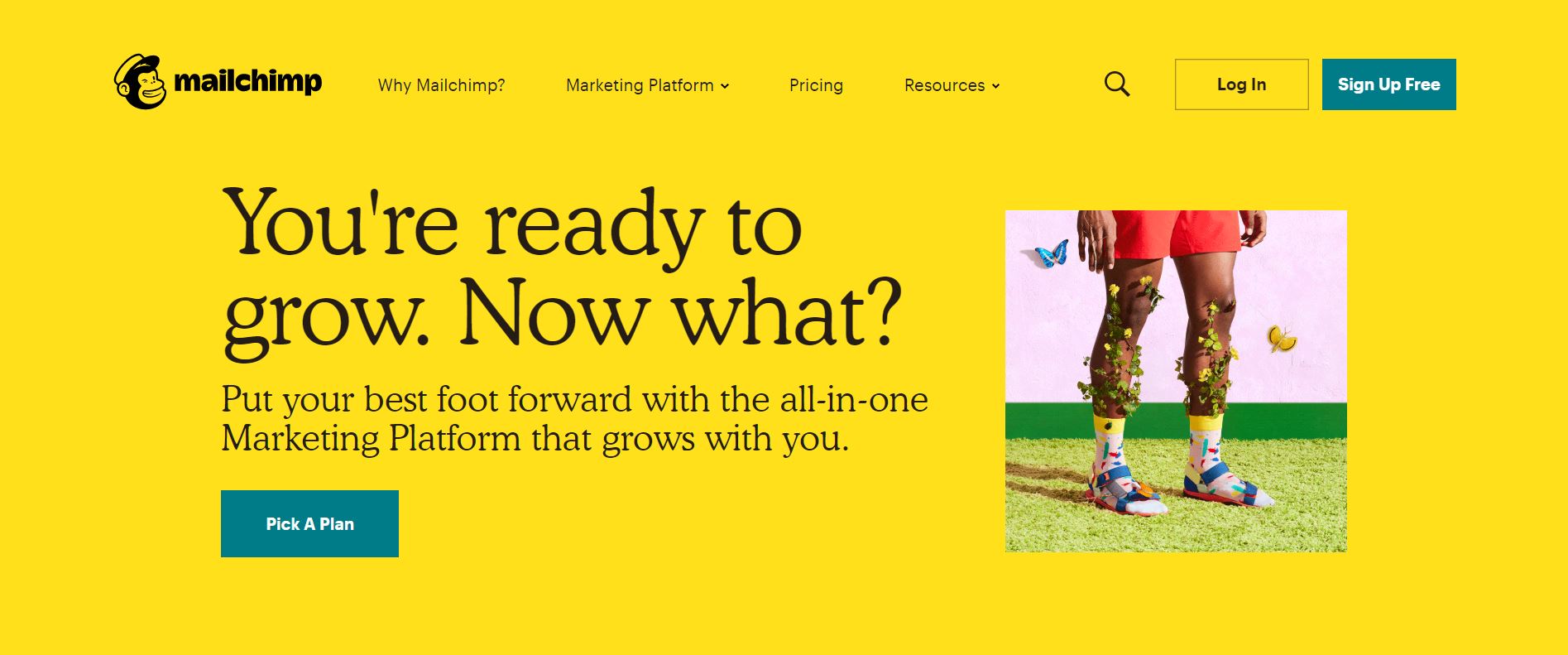 Mailchimp is a versatile all-in-one marketing platform that is amongst the most established email marketing platforms out there. The platform has slowly evolved and has steadily improved to meet the demands of the large customer space. The core focus of Mailchimp is email, but it is also integrated with CRM and other website-building features.
Mailchimp is a market-leading email marketing solution and has one of the most occupied positions. It is particularly suited for beginners, start-ups, and in certain cases, corporate systems. The platform allows you to build a free website, buy a domain, create any paid ads or publish social media posts, etc.
Features of Mailchimp
Ease of use- Its clean interface is easy to use, and the opt-in process is simple, and the setting up process is also swift.
Editors- Mailchimp offers two editors that are very fast and simple to use and have all the main content blocks.
Flexibility of template designs- Lots of modern-looking templates, and most of them are responsive to different devices.
Languages- The site is available in English, Spanish, French, German, and Portuguese
Email Automation- The platform is robust and comes with rules to send follow-up emails based on certain conditions.
Email types- Mailchimp comes with a classic newsletter and A/B testing. RSS, transactional emails, and autoresponders. You can also send postcards that are unique to Mailchimp.
List management- Mailchimp offers excellent segmentation methods that allow you to combine different relationships and send personalized messages to different subscribers.
Deliverability- The platform has acceptable deliverability, and there is room for improvement.
Report and analysis- The reporting and analytics feature offered by Mailchimp is highly versatile. It comes with integrations to Google Analytics, geo-tracking, click mapping, etc.
Registration forms- Mailchimp has a simple drag and drop setup that allows you to add different sections to your forms. The color code or customization is slightly limited; however, you can offer pop-up registration forms to integrate directly into your website.
Spam and design testing- Mailchimp uses a third-party run tool like Litmus. It has a monthly paid plan that allows you to see designs that will for different clients on a range of devices. However, there is no spam testing.
Pricing
Mailchimp is available in 4 plans, and the pricing is based on the number of contacts. The cost of 500 contacts across the plan is listed below.
Free plan- $0 per month
Essentials plan- $9.99 per month
Standard plan- $14.99 per month
Premium plan- $299 per month (only available for 10000 or more contacts)
As the number of contacts increases, the price of the plan will go up. Further, the annual payment option is cheaper as compared to the monthly subscription.
Pros
Forever free plan up to 500 contacts
Easy to build and customize your campaigns
Great template editor
Endless integration options with an array of software platforms
Thorough reporting to help optimizes future needs
Cons
Higher cost subscription plan with larger contact lists
Limited phone support
Not suited for advanced marketing teams
No email scheduling for the free plan
What Redditors say about it:
u/letsapyre- "Absolutely! I love Mailchimp; you don't have to pay for the first X number of subscribers too. It links well with most website CRM interfaces as well".
u/cinammtoastcrunch- "I love Mailchimp, and I've used it for years. It is very user-friendly and is ideal for companies that are starting out in the email marketing space. I would definitely recommend it".
4. Moosend – Best Cheap Email Marketing Software
Moosend is an all-in-one email marketing solution having top-notch automation features. It is a great solution if you're starting out and have smaller businesses. The platform is a great choice to implement personalization behaviors that are relevant to the subscribers that help you stand out. Further, it is user-friendly and makes it easy to grow your email lists, and offers custom sign-up forms. Once you've taken advantage of the email marketing automation features, you can create workflows to ensure that emails are sent within the time frame.
Click Here To Try Moosend For Free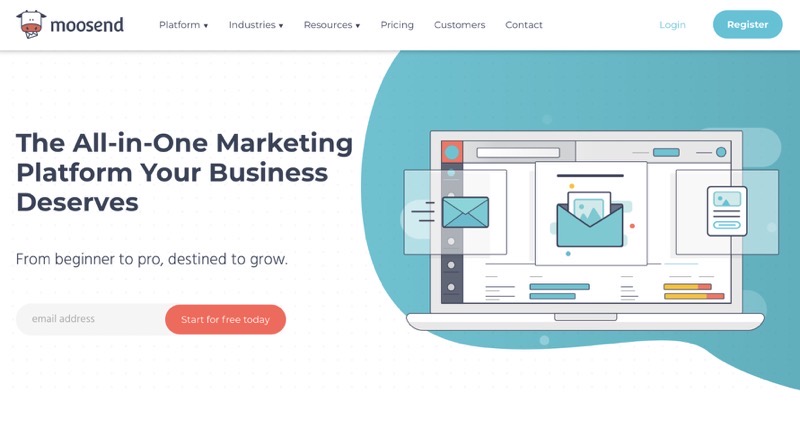 Features of Moosend
Ease of use-Mossend has a simple interface and can be easily updated, and is easy to use. The drag and drop builder allows users to build emails, forms, and landing pages.
Email templates- Moosend has over 75 pre-made templates that help you get started with your email campaign. These templates are clean and have a modern touch to their look.
Marketing automation- The platform has 18 excellent automation templates that are backed up. Its superior workflow editor allows users to automate content efficiently.
Automation workflow templates- The feature is ready-made that helps users quickly set up the various email automation services.
A/B testing- The platform helps create campaigns with different content and compare how they perform over a specified period.
Integrations- Moosend helps connect and integrate with third-party services efficiently. You can also use Zappier to sync to all CRM or lead generation software that you use.
eCommerce- The platform has pre-made blocks that help pull product listings directly from the tour web store into your email.
Web tracking- Moosend helps sync your website and track your subscriber journey in depth. The tracking allows you to check how many sales you have in your campaign.
Deliverability- Moosend doesn't offer the same deliverability compared to other software in the list, and this is one of its slight drawbacks.
Reports and analysis- Reports offered by the platform are easy to read and access. You can check different metrics and also link Google Analytics to track any clicks from your campaign.
Languages- Moosend is available in English language and can also be availed in 7 other languages.
Customer support- The customer support team offers a detailed up-date knowledge base. The 24/7 support channel can be contacted via live chat, which is highly helpful.
Pricing
Moosend pricing is cheaper and catered to an array of businesses. The pricing is based on the number and subscribers listed below:
500 subscribers- $9 per month
1,000 subscribers- $6 per month
2,000 subscribers- $24 per month
3,000 subscribers- $32 per month
5,000 subscribers- $48 per month
10,000 subscribers- $64 per month
25,000 subscribers- $160 per month
Unlimited subscribers- $750 per month
It has a free 30 days trial period that allows users to check all the features for free and later subscribe to the plan based on their requirements.
Pros
It has a simple UI and is easy to use
Entry-level, cheap plans
Easy customizable templates
Automation workflows
Unlimited custom data fields and segments can be created on the platform
Excellent support and reporting
Cons
No free plan
Limited pre-designed emails and third-party integrations
Less sophisticated user interface
What Redditors say about it:
u/OldSchoolIsh- "I have used Moosend for the last couple of years for almost what you are using, and I have found it to be excellent.
u/Wise-Lawgulness914- "I use Moosend, it's pretty simple to use, and it has several email newsletter features. It is proven to be a pretty solid solution all around".
5. ActiveCampaign – Best Email Marketing Automation Tool
ActiveCampaign is one of the best email marketing software used for automation services. The platform has hundreds of pre-built automation that allow users to personalize email campaigns for every subscriber. It is excellent software for starters and advanced marketers to shine in the industry.
The ActiveCampaign system allows a seamless creation of stunning and engaging emails while finding good info about the said contacts, etc. The system has more than hundreds of users worldwide and has excellent integrations with different platforms. On top of it, all users are provided with user-friendly, quick, and helpful support.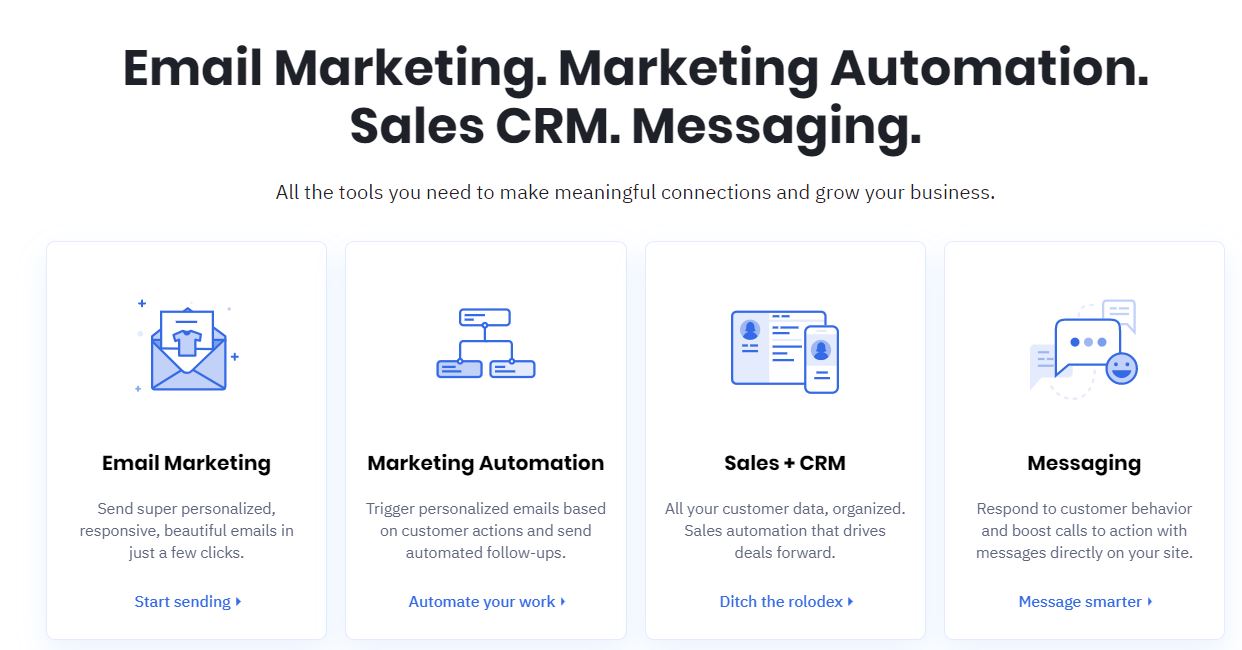 Click Here To Check Out ActiveCampaign
Features of ActiveCampaign
Ease of use- ActiveCampaign is user-friendly and allows users to automate and follow up on your campaigns. The platform has an automation builder that is easy to work with and highly efficient in its functionality.
Email templates- The platform has several templates you can select from. The versatile drag and drop builder can be easily customized to add your brand identity to the said template.
Marketing automation- Marketing automation is one of the unique selling points of ActiveCampaign. The platform allows users to easily put together automated campaigns. The automation starts by using templates and then customizing them efficiently.
Get more leads- With ActiveCampaign, you can convert your signups into your customers. The platform can map custom fields and allows users to import contacts.
A/B testing- The testing is a method of comparing two versions of your page and determining what performs better.
Integrations- ActiveCampaign can integrate efficiently with various channels and other software to enhance your overall experience.
Add chat to your website- The feature brings together your email, CRM, and chat messages in a specified spot to give a better experience for your visitors.
Advanced segmentation and targeting- The advanced segmentation feature of ActiveCampaign efficiently creates a division and divides your subscribers into smaller groups. This allows you to deliver relevant content to your customers.
Report and analytics- The reporting and analytical features of the platform are one of the best and allow users to track performance, pricing, and other metrics. You can also easily integrate with Google Analytics for advanced reporting.
Deliverability- ActiveCampaign has good deliverability and most of its content is delivered to almost all your subscribers.
Customer support- ActiveCampaign offers world-class services to help support your business growth. The 24/7 support service offered by the platform allows users to solve major or minor problems within a short period.
Pricing
ActiveCampaign comes with four subscription plans, each having advanced features listed below.
Lite plan- $15 per month
Plus plan- $70 per month
Professional plan- $159 per month
Enterprise plan- $279 to start and can be customized as per project requirements
ActiveCampaign offers a 14-day free trial to test the platform, and after this, you will need to subscribe to the above plans. You can either pay on a monthly or annual basis. Further, the cost of each plan depends on how many contacts you have.
Pros
Excellent automation features that simplify customer interactions
Great email deliverability
Good machine learning features to improve your marketing results
A range of features to suit advanced users
Helpful customer support
870+ integrations with powerful software's
All plans include data migration and implementation services
Cons
Plans jump to price as the number of contacts increase
The learning curve can be a challenge
The lite plan is very limited in features
What Redditors say about it:
u/Lukinzz- "We use ActiveCampaign for all our clients. It is our favorite marketing automation tool, plus their CRM is easy to use and is fully customizable".
u/arahmed1216- "I use it for drip campaigns for my clients. It's been 2 years, and ActiveCampaign works great for my needs. Their support is excellent as well, and they've always gotten back to me within a few hours".
6. MailerLite – Easiest To Use Email Marketing Tool
MailerLite is one of the easiest email marketing software in the market. It is a strong choice in the bracket for small or medium-based businesses. The platform allows you to create a successful email marketing campaign with the help of automation, surveys, and landing pages. It can be easily integrated with several eCommerce platforms and an array of marketing tools that you are already using. The pricing and the customer support offered by the platform are one of the best in the market.
Click Here To Try MailerLite For Free

Features of MailerLite
Ease of use- Simplicity is the heart of the company's mission which is why the software has a clean and streamlined look. This also makes it very powerful and helps gear you to excellent growth. The website builder helps you build intuitive email campaigns and customize them to meet your brand identity.
Marketing automation- MailerLite allows users to create a strong automation process that allows them to handle marketing tasks without needing any human intervention.
Segment your subscribers- The advanced segmentation offered by the platform allows you to segment your email messages based on different categories. This is a powerful tool that allows you to send personalized messages to your subscribers.
Grow your audience- MailerLite has forms and targeted pop-ups on your site as email list builders. This is a great way to increase your subscribers.
Deliverability- MailerLite has excellent deliverability that allows them to send emails instantly to your subscribers.
Reporting and Analytics- Get personalized metrics and advanced reports to understand various parameters and conversions over a given period.
A/B split testing- The testing feature helps you to check the testing of various subject lines, email content, and more with other content to analyze whether it works or not.
Customer support- The platform offers solid 24/7 chat support that will troubleshoot any issues in no time with the all-paid plans.
Pricing
The pricing of MailerLite is fair and straightforward, making it affordable for all businesses. The number of subscribers determines its pricing point; however, they can be billed either on a monthly or yearly subscription. The subscription plans for 1,000 subscribers are priced at
Free plan- $0 per month
Growing Business plan- $10 per month
Advanced plan- $21 per month
Pros
Solid landing page and website builder
A cheap email marketing software
Advanced automation tools
Simple and clean interface
Lots of email templates to select from
Life-long free plan
Affordable pricing
Time zone-based sending
Cons
Low CRM functionality
Limited integrations
Need to provide a lot of information to the company to set up your account
What Redditors say about it:
u/selfstatr- "I used MailerLite because it was affordable, and it is super easy to use with its great templates. Lots of other platforms are feeling their age now, which are clunky and ugly looking, and that is not the case with MailerLite. Big fan- great customer service too".
u/diamondgoal- "MailerLite is excellent. We've been using Mailchimp for 10 years, and over the past 2-3 years, it has become bloated, confusing and they have lost focus. MailerLite offers a breath of fresh air".
7. Zoho Campaigns
Zoho Campaigns is a cloud-based solution that helps create, deliver and monitor email marketing campaigns. The platform can help create emails in minutes with pre-designed templates that are embedded with sign-up forms and landing pages and help automate information tracking.
The CRM integration feature makes it very attractive and makes it a good choice for businesses. Its email marketing software can help a brand reach seamless integration with different third-party applications. The platform helps monitor email campaigns and allows making the email list clean and free of any spam. Further, the platform allows users to see which design or subject line works and is more effective.
Features of Zoho Campaigns
Ease of use- Zoho Campaigns are easy to use, and the drag and drop builder allows users to customize templates to meet your brand identity.
Dynamic personalization- Zoho Campaigns allow users to adapt to individual customer needs. The platform helps segment people and deliver personalized emails.
Email interactivity- Connect with your subscribers through every email, making use of interactive elements, like polls, GIFs, images, videos, reply tracking, etc.
A/B testing- The feature allows you to check the campaign performance in real time and see which campaign performs well with your audience.
Advanced email automation- Zoho Campaigns has advanced automated workflows that send emails without requiring any interference.
Reports and analytics- The analytics feature offered by Zoho Campaigns is top-level. With this, you can check the various metrics that affect your business growth.
Deliverability- Zoho Campaigns offer good deliverability, and if you follow good practices, then the platform can deliver emails across every corner.
Customer support- Zoho Campaigns has an excellent support team, and their staff responds to your emails within 24 hours. You can drop a mail or get in touch through a live call.
Pricing
Zoho Campaigns offer 4 types of subscription plan to its users that are generally available as monthly or yearly subscription. The yearly subscription is cheaper and has a 14-day free trial period. This allows you to check the features of the software without requiring a credit card. The pricing is based on the number of contacts and its plans are
Free plan- $0 per month
Standard plan- $4 per month
Professional plan- $6 per month
Agency plan- $583 per month
Pros
Well-designed email campaign and marketing tools
Free forever account tier
Excellent data security framework
Good chat support with excellent response time
Outstanding reporting features
Integrations with Zoho CRM
Cons
Old email template designs
Few innovative features
The web-based interface is not as powerful as its competitors
Initial setup time is slow
What Redditors say about it:
u/appsrex- "I have utilized Zoho Campaigns, and I really love their UI compared to other platforms. For me, the interesting part of using Zoho is that you can use any other tools based on your needs and whenever you need instead of using a separate platform".
u/yeahnahbruh- "Zoho Campaigns works for me, and I found it easy to use, and I am a novice".
Does Email Marketing still work in 2023?
Today in some circles, there is a perception that email is outdated and is replaced by new channels, like social media, chat, landing pages, etc. This is somewhat true; however, email marketing software is an important channel to increase your sales or engagement in the market today.
There are several email marketing software's in the market with unique features, and selecting one is a daunting task. In this article, we've narrowed down some of the metrics and features that you require in a good email marketing software. If you still are confused, here are our top picks.
Salesforce Pardot- strong email marketing and automation
HubSpot- all-in-one marketing suite
Mailchimp- established email marketing platform
Moosend- a best affordable option
ActiveCampaign- best for automation
Best Email Marketing Softwares FAQs
1. What is email marketing software?
Email marketing software is used by marketers to suit a variety of purposes. This includes designing and producing custom email messages, growing subscriber lists, tracking email performance, generating revenue, etc.
2. Why is email marketing software effective?
Email marketing software enables users to create and send emails in bulk to their subscribers. Without the software, brands would not be able to perform key tasks to deliver emails and check the effectiveness of their email marketing campaign.
3. Does email marketing include CRM software?
Some CRM software is integrated with email contacts in its database. However, it doesn't have the robust features that an email marketing software will offer.
Read Next: