Are you looking the right carry on backpack for travel for your next backpack trip & for full time travel? If you're looking for recommendations based on real life experience of then trustMes this is the only guide you need to find the Best Travel Backpack in 2023!
You want an easy to store backpack that can easily be taken on a place?
You want a tough travel backpack that'll last your adventures.
You want a Travel backpack with good organization for your clothes and electronics?
Head off to the travel section of Kickstarter and you will soon find 100s if not 1000s of innovative carry on travel backpacks being funded each month. Each with their own amazing new features, catering to a different kind of traveler!
Sometimes browsing the travel section of Kickstarter makes me feel like a little kid in a candy store.
As a full-time traveler and avid trekker and globetrotter, I need a carry on travel backpack that can be comfortable to wear, spacious and yet can be taken on a plane. Cause ain't no way in hell am I checking in my luggage with an airline!
Who am I and Why Take My Recommendations Seriously?
Hey, I'm Jeremy! I've been living out a single backpack for the past 3 years so when it comes to picking a new backpack, it's a huge deal. I travel the world full time working online.
I used to be the head of SEO and organic growth at Foundr magazine (Foundr.com) but I work remotely and spend most of my time doing stuff like climbing volcanos, diving to the bottom of the sea and I'm always on the move.
Having the right travel backpack can make doing all much easier. Right now I'm using the Nomatic Travel bag which you'll understand why it's my top pick later in this article.
Best Travel Backpack 2023
1. Nomatic Travel Bag – Best Travel Backpack For Digital Nomads in 2023

This is downright the most interesting Kickstarter I have come across in a long time and my new backpack! :D The Nomatic travel bag raised over $3M on Kickstarter and for good reason. Nomatic believes that they have solved all the issues that exist with most of the carry on travel backpacks on the market.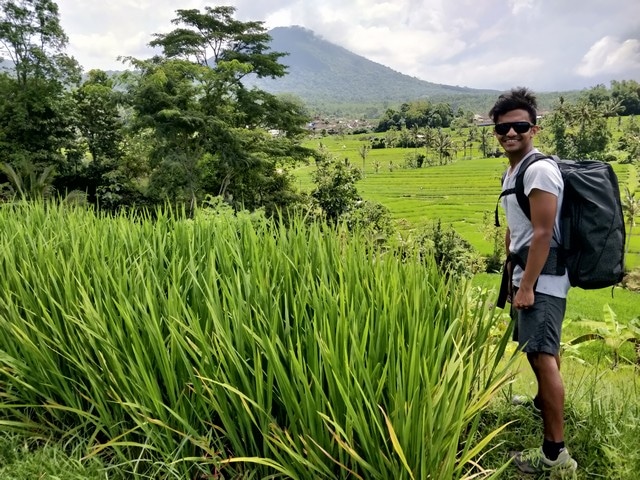 It's the most functional travel bag ever and I could talk about their features for hours, but here's a little summary of the Nomatic Travel Bag:
20+ Features
Duffle + Backpack Strap System
Waterproof and Durable
Ships Anywhere (I shipped my to Kuching, Malaysia! to a friend's house)
Durable Water Proof Materials
Free Shipping In The USA
Laundry Bag
Waterproofed Bottle Pocket
Shoe Compartment
Socks/ Underwear Pocket
Laptop/Tablet Compartment
Rfid safe pocket
If you are a digital nomad like me, the Nomatic travel bag might just be your new carry on travel backpack! Their accessories and wallets are a great add-on to complete your travel gear collection. I personally got myself a vacuum bag as it makes packing so much easier.
Do you still have doubts about getting a Nomatic Travel Bag? How about reading my in-depth Nomatic Travel Bag review, where I biked a 1000km long island in Indonesia and even went hiking with this backpack!
2. Tortuga Outbreaker Backpack – Best Unisex Full-Size Carry On Backpack (US Only)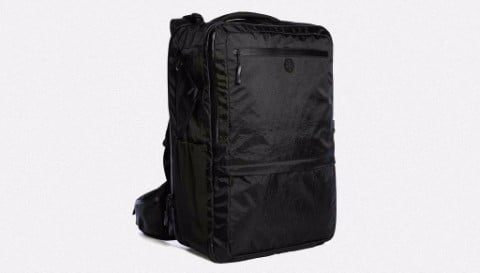 Tortuga started when 2 friends were backpacking Europe in 2009 and didn't like how the luggage industry was incredibly ill-suited for daily city life. Tortuga was started to solve this problem, by building bags that they would be proud to use!
The Tortuga Outbreaker Backpacker is the latest backpack towards that vision of making the perfect small carry on travel backpack. It was even named the best carry on travel backpack in 2017 by Wirecutter! The belt comes with a padded hip belt that makes it incredibly comfortable to carry around when pairing with the suspension system and padded shoulder pads.
Tortuga Outbreaker vs Nomatic Travel Bag
The Tortuga Outbreaker is a great alternative to the Nomatic travel bag and is often preferred by people who don't like the fact that they would have to remove the bag if they want to get to their main compartment.
Important note: The Tortuga Outbreaker Backpack only ship in the US so if you are outside the US I'd recommend going for the Nomatic Travel Bag, cause you can easily ship the bag anywhere (I shipped mine to Malaysia.)
3. Tortuga Setout – Max Capacity Carry On Travel Backpack (US Only)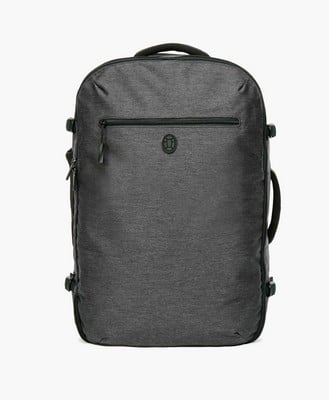 Tortuga released the Setout backpack at the end of 2017 and it's an amazing update to the great backpack lineup by Tortuga. It comes with a capacity of 45L as well as 35L and is the maximum carry-on size.
The New Tortuga is the result of nearly seven years of testing, listening to their community, learning, and improving. A great fact is that it's the same price as the original Tortuga backpack, only $199!
It can fit a 15″ Laptop as well as a 9.7″ Tablet. It's made of polyester that has a water-resistant coating so that you can carry on even during the slight drizzle you might experience.
Other worth mentioning features include Front loading, padded and removable hip belt, hideaway shoulder straps and weather resistance. The black & navy colors are made of recycled water bottles.
Tortuga Setout vs Nomatic Travel Bag
So how does the Nomatic travel bag compare with the Tortuga Setout?
Well, for starters I would say that the Setout backpack is easier to open and use since you can open the bag without removing the bag off your back. Also, the shoulder straps are more comfortable on the Setout.
If you are looking for a new daypack, theTortuga Setout Divide Backpack which is expandable is also a great fit.
Important note: The Tortuga Setout Backpack only ship in the US so if you are outside the US I'd recommend going for the Nomatic Travel Bag, cause you can easily ship the bag anywhere (I shipped mine to Malaysia.)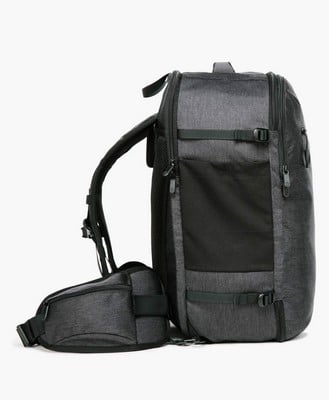 4. Osprey Farpoint – Best Travel Backpack for Backpacking in 2023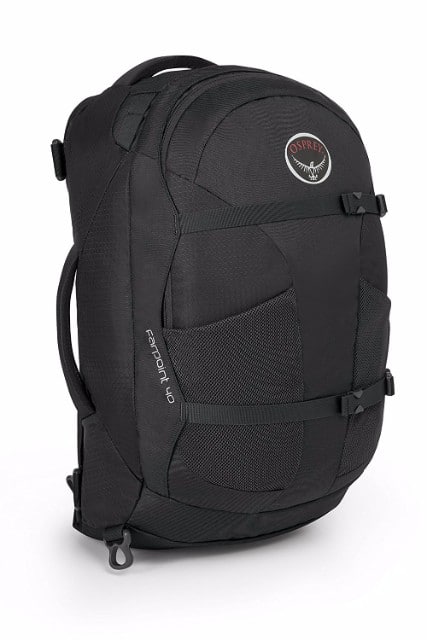 Enter a backpacking hostel and it won't be long before you see someone with an Osprey Backpack. Other models are popular as well and are listed below but the Farpoint is one of the best picks and they come in all sizes from 40, 55, 70 and even 80 Liters.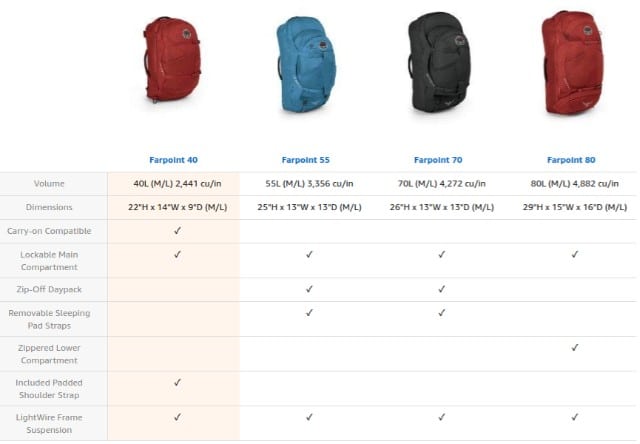 My recommendation is the 40 liters as you can carry it on a plane, the 55 liter backpack which is popular among people taking a gap year and it does have a zip-off day pack attached to the front which you could carry on if you want!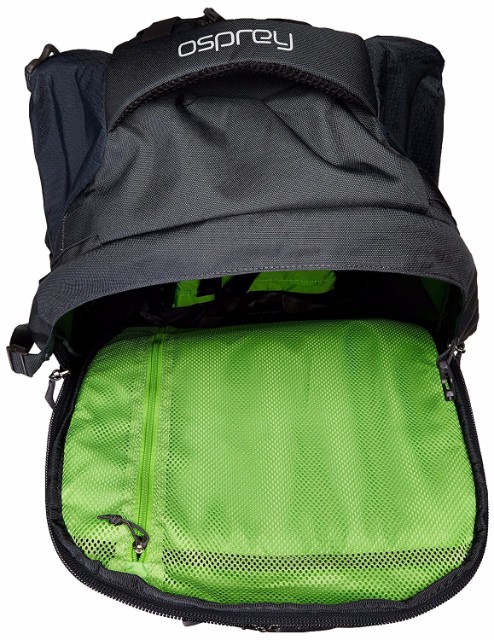 At 22″ x 14″ x 9″ and padded shoulder straps and a light-frame wire suspension the 40 Liter Farpoint is a great bet for most people. With 4.7/5 stars rating on Amazon, it's hard to go wrong with an Osprey Farpoint.
Nomatic vs Osprey
How does Nomatic compare vs Osprey?
Well, in all honestly the Nomatic travel bags are geared more towards digital nomads, freelancers and people who travel with a lot of tech.
Osprey, on the other hand, is the go-to bag maker for backpackers. So based on your style of travel ie Nomading or Backpacking, it's easy to make the decision.
Check out the Osprey Farpoint and read more reviews on Amazon
5. Minaal Carry On 2.0 – Decent Digital Nomad Backpack

This company started out as a project on Kickstarter and now makes one of the best carry on travel backpacks I've seen on the market. The first Carry-on Version launched on Kickstarter in September 2013 and surpassed its goal by $300,000+ and is now sold out. They came out with an updated version called Carry on 2.0 last year!
The perfect carry-on backpack. – Buzzfeed
It's a little more expensive when compared to the other bags on this list but you do get your money's worth with Minaal and would definitely recommend it for the long term travelers or for someone like me who lives out of a backpack. The New Carry on 2.0 is a popular backpack among digital nomads or long-term travelers.
The major factors that made me pick this backpack is the fact the great accessibility as you can have a full-length zipper, as well as amazingly comfortable. The backpack straps can also be hidden away carried around with a single arm.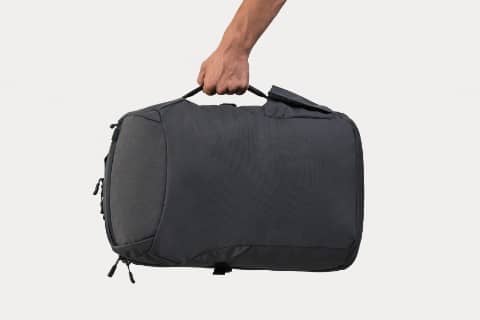 Nomatic vs Minaal
Nomatic and Minaal are both companies making backpacks geared toward Digital Nomads. I personally preferred and use the Nomatic Travel bag for one single reason.
Waterproof
I biked the island of Flores (Indonesia) in the middle of a thunderstorm for a couple of hours with the Nomatic travel bag and didn't worry about my electronics at all.
Note: Nomatic probably wouldn't recommend that haha! But I'm pretty sure I have pushed their bag to the limit and it still works!
Minaal is definitely better for a city-digital-nomad ie someone who wouldn't ever think about doing what I did above.
The New Daily Bag & Carry-on 2.0 raised more than $700,000 in their second Kickstarter.
6. Osprey Porter – Great Hiking Travel Backpack
Here's another one from Osprey! The Osprey Porter is a 46-liter backpack with a removable day-lite pack in the front! With top compartments and panel load access, the Osprey Porter is one of the easiest bags when it comes to accessibility!
The Osprey Porter is a great fix if you need a little more space and want a sturdy carry on travel backpack but don't want to get one of the big hiking backpacks.
The bag comes with a technical pack suspension built-in and you can unzip the back-panel and get access to a padded mesh shoulder harness and a hip belt suspension which makes it comfortable to carry it while on a hike or a walk. With 4.7/5 stars on Amazon with over 400 reviews this bag is loved by many!
Check out the Osprey Porter and read more reviews on Amazon
Best Travel Backpack 2023 Buyer's Guide
There are many factors to consider when picking a bag, your choice in a carry on travel backpack will depend on your style of travel and also your packing style. For some people, a 70 Litre bag might be too bulky while for others it might be too small.
Why A Travel Backpack in 2023?
As I was writing this article in a cafe in Bali a couple at the table right next to me asked to borrow the phone of the waitress so that they could call the airport to check up on the update on their lost luggage and were in a fury as they didn't have any spare clothing. If that didn't convince me that I have to sway all of you away from the dark side to the light side (pun intended) of airline luggage.
Traveling with just a carry on a backpack is always safer and thus a better choice. However, I'm not going to lie to you; there are some downsides.
I always lose my swiss pocket knives :') this is obvious but you can't take a swiss knife on the plane. This isn't a problem for most people, however, more than once, I've ended up opening my bag looking for it for the corkscrew. Few things are as much of a 'cork blocker' than using a shoe to open a fancy bottle of wine at the end of a romantic evening
You start being judgemental of people who check in luggage! When you start traveling with only a carry-on, you are going to start wheezing through airports and eventually, you will think that you are so #woke versus all your counterparts. Or maybe that was just me…
You start being a #minimalist and your captions on Instagram start to sound like "I'd rather have a passport full of stamps than a house full of stuff", we've all been there :P
Many carry on travel backpacks on the market claim to be the "best carry on backpacks", however, they're a few basic factors that are important mainly for traveling with a carry on backpacks vs normal travel backpacks
Carry On Travel Backpack Guidelines
Size: Right off the bat, Size is one of the most important factors when it comes to a carry on travel backpack. One reason is that the size of your carry on travel backpack, will influence your strategy when it comes to packing, I always tell people to start off with a tiny backpack as it'll force them to pack light. Not only must your backpack fit the dimensions of the airlines (usually 22″x14″x9″) but the size and dimensions of the backpack is something to keep in mind when it comes to placing your backpack under your seat or in the overhead cabin.
Weight: Usually 7kgs for budget airlines and more for others but the weight of your baggage can be an issue at times. Especially if you are late for the flight and have to run across the airport. Note: You can almost always flirt your way through if you bag is just a little over the weight my bag weighs around 8kg but no air hostess ever stops me from taking it on. The issues I have with many trekking and hiking backpacks I have used in the past are that the metal frame increases the weight of the bag, exponentially! While the metal frame does provide comfort while climbing a mountain, it isn't really convenient for daily life.
Accessibility: When it comes to security you are going to have to remove your laptop and place it in a different tray along with your toiletries. This can be easy if your laptop is in a different compartment that can be opened up like the Tortuga Outbreaker Backpack. How easy is it to get the things you want in your backpack? You don't really want to have to remove everything in your bag just to get your toothbrush which you accidentally put at the bottom.
Comfort: How comfortable is it to carry your travel backpack? Does it have a hip-belt to make those occasional long walks a little more comfortable by taking the weight off your shoulder and onto your hips? Comfort is a huge factor while picking a backpack.
Why a carry on travel backpack vs a roller bag in 2023?
This is actually something that's going to depend on your style of travel. If you are just going to be airports and hotel lobbies, then it's not really a bad idea to travel with a roller bag especially if you have back injuries and would rather not carry a heavy backpack, that being said even if you roller bag is carry on compliant they're some downsides to it.
If the plane is overfull and they have to remove a little luggage from it, your roller bag will most likely be the first one asked to be put in the hold before any backpacks. Now, something like that is super rare but why risk it? Just travel with a carry on backpack. Also, backpacks give you so much more free mobility thus making it easy to move around. Also, you look less of a target for crime as you look less of a tourist (unless you are lugging around a massive backpack) but that's a whole other story.
Carry on Travel Backpack vs Suitcase
A carry on backpack or traveling with a suitcase; The never-ending debate as old as the "traveler vs tourist" crap, I normally recommend carry on travel backpacks, that's why this article is titled "Best Carry On Travel backpack 2023" and not "best travel suitcase 2023" however they are times when I would actually give you a pass for traveling with a suitcase.
If you are going to go to a new country and you want to do a lot of shopping, carrying a ton of backpacks won't work and you are better off traveling with a suitcase like my parents do when I go pretty much anywhere.
If you are heading for a conference and not really going to do much traveling and just going from the airport to the taxi to the hotel lobby.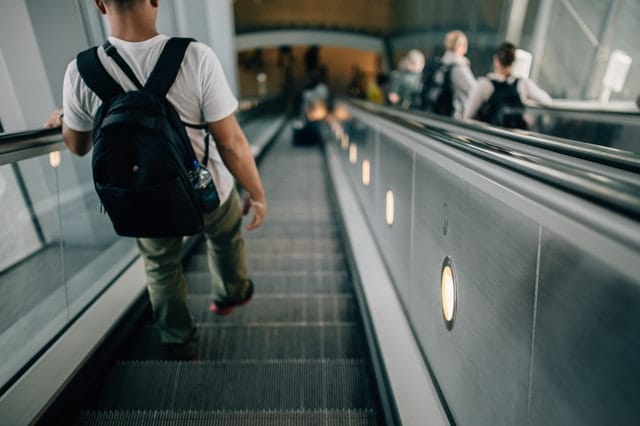 Carry On Travel Backpack Form Factors
Volume: Every backpack on the market spends so much time trying to advertise their volume. The volume part is the most unregulated part of the backpack and there's no industry standard so it's just a vanity metric that can be gamed easily. "True volume" is the exact amount that you can pack in your backpack because the volume of the material of your backpack isn't that important to you. You care about the usefulness of your space and what you can pack in it.
Front Loading: If you go hiking you will see a lot of hikers using a backpack with a large bag that opens at the top. Now it doesn't take long to figure out how inefficient this is. If you accidentally left your toothbrush at the bottom of your bag you will now have to empty your entire bag just to get access to it. Most of the carry on travel backpacks mentioned in this list and on the market nowadays can with front loading which basically lets you open the bag from the front or back (in the case of the Nomatic travel bag) thus making access the core of your things so much easier.
Weather-resistant: If you are going to be traveling around where the weather maybe not that pleasant it helps to have a little water resistance so that you don't have to have one of those ugly bag covers out the moment there is a tiny shower. I'm someone who bikes across countries every chance I get and I just did a 1500 km+ bike ride around East Nusa Tenggara in Indonesia so having my bag being resistant to ruff and tear along with water resistance makes a ton of difference.
I hope that this list of the best backpacks for travel helps you pick a travel backpack that makes your travels incredibly comfortable. Let me know what you think about the suggestions in the comments below.
Cheers,
Jeremy
Read Next: