The ever-changing and evolving world of AI and writing has seen a plethora of tools to make our lives easier. One such tool that is equipped to meet the curiosity of certain writers is Sudowrite. It is a promising tool that comes with a variety of features to efficiently craft stories. The platform is great for writers to overcome writer's block and for those looking for creative ideas to create mesmerizing copies.
Click Here To Try Sudowrite For Free
Sudowrite helps create outlines, rewrites, stories, generates characters, and suggests feedback for optimum functionality. Amit Gupta and James Yu are founders of Sudowrite, which offers all the features that a writer needs to write and draft content from scratch to final publishing. But can it live up to this hype and assist writers in their creative process? Let us find out more about what it has to offer to writers in the article below.
How Does Sudowrite Work?
Sudowrite makes use of GPT-3 as its base, which is a deep-learning neural network that can auto-generate text. The AI system leverages machine and deep learning techniques to achieve the best results. This helps generate natural language in all sorts of writing genres and fields. The system makes use of 175 billion fragments from science, literature, and other fields on the internet. It pulls together all these fragments and creates new sentences from them. In a simple way, content doesn't appear random, but it is not tied down to a fixed algorithm.
Sudowrite Review Reddit
U/Pink_SilkScarf- "I am writing to let you know that Sudowrite is by far the most tremendous AI writing tool I have ever used. I have tried nearly all AI writing tools, and none of them could offer the features that are provided by Sudowrite. Sadly, I used up my 30,000-word limit within a few hours as I'm a heavy writer, and I could not afford the other plans due to being from a third-world country with economic problems. I fully understand the need for word limits due to cost and balancing issues, but I hope there will be a day when I get to fully enjoy your services more than I could right now. Sudowrite is magic; it's almost Godlike".

U/monsterfurby- "Just started utilizing Sudowrite and found it extremely useful so far. It is more geared toward specific co-writing and use cases rather than the generation of a whole story on its own. But I love the ability to give it an outline allowing you to expand that in prose".

U/Odd-Cat-5650- "Sudowrite is a superior platform to any alternative for story writing, and it never balks, even with the most graphic scenes".
Click Here To Try Sudowrite For Free
Sudowrite Review
Sudowrite offers several features and story tools that make the entire process of writing enjoyable. Let us discuss its essential features below.
1. Ease of Use
The ease of use of Sudowrite is one of its most impressive features. The platform has an intuitive and user-friendly interface, which makes it easy to navigate. Its features are easy to access, especially the writing assistance and idea generation features, making it a great choice for writers that are starting out.
2. First Draft
The First Draft feature will help you generate up to 1000 words by inputting a story idea. You have to add a short description of the scene, and it will do a decent job to generate the copy. It is a rough outline and not perfect, so you will need to do some editing to add your own flare. You can start with this and follow this by editing from there to achieve the desired results.
3. Guided and Auto Write
The two options allow you to continue writing each section of a story. The guided write allows you to add a sentence or two about what happens next. Sudowrite will take the input and generate up to 250 words. The auto-write feature is similar, but it can generate content without requiring any guidance. It also has a tone shift feature that helps change the tone of the story, which is a pretty simple and often a necessary feature for several users.
4. Expand Feature
An Expand feature or the Wormhole, which it was called previously, helps you to expand sentences and complete them for writers. If you use the feature, Sudowrite will look at the text in your document and provides suggestion for subsequent paragraphs.
Let us say that you want to cover some action in a paragraph and you want to expand it, like adding more descriptions, more dialogue, etc. This expanded feature is perfect for that. These tips fit so seamlessly that your readers will not be able to tell whether your sentence ends and where the AI begins.
5. Rewrite Tool
Revision is one of the important aspects which AI is pretty good at. The Rewrite tool allows you to rewrite any text to either rephrase the text, make it shorter, more descriptive, add inner conflict, or make it more intense.
The Show not Tell section in this feature allows you to select those passaged and fix them. This will prevent AIs from generating unwanted passages. You can also specify prompts you would want to give it. It is very helpful in giving a particular character in your novels and individual voice.
6. Describe Feature
If a writer is at a loss for words, then the Describe feature is a great tool to get going. For example, if you can't find the specific words to describe a scene in a novel, then Sudowrite will offer more suggestions with its sensory detail when you press the Describe button.
The feature also offers metaphorical descriptions, where you can highlight a word and generate an output. The platform will deliver paragraph-level suggestions based on the 5 main senses- sight, taste, smell, sound, and touch. All in all, it is a great feature to expand and enhance your descriptions.
7. Brainstorming
The Brainstorm feature is an area where Sudowrite shines. The platform offers several ways to brainstorm ideas and add different elements to it. If you wanted to create plot points but are worried that what you are writing in a corner doesn't fit it, then the brainstorming feature will help resolve such complex story problems.
The feature works with AI to generate a list of things like dialogue, names, etc. It has a giant list builder and does it in the following categories:
Dialogue
Characters
World Building
Plot Points
Places
Objects
Descriptions
Article Ideas
Tweets
Names
Custom fields
These categories are very helpful if you need creative output. To use it, you will have to give Sudowrite the problem that you are trying to solve. Once the answer is generated, you will have to give the AI a thumbs-up. This will train the AI in the future to tailor future suggestions to suit your preferences.
8. Summarize Feature
The Summarize feature of Sudowrite lets you efficiently summarize chunks of text to make it simple to understand. Now, you can easily summarize vast chapters from a book and get the outline of them without having to go read the entire thing and narrow it down later.
9. Feedback on Your Writing by AI
If you want to receive feedback for a certain section of a story but are not ready to show it to human readers, then Sudowrite can come to your rescue. The software will efficiently generate three virtual beta readers, which will offer reasonable criticism on certain aspects of a chapter. They will tell you what they liked or did not like about your extract so you can make the desired changes.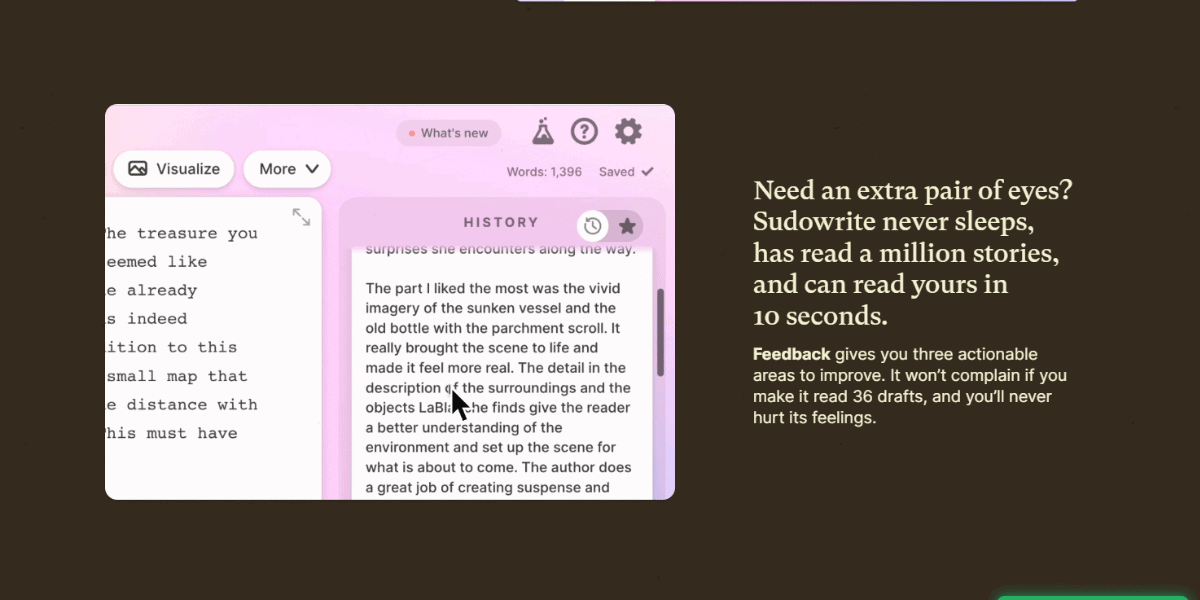 10. Character Generator
The Character Generator feature is an excellent choice for brainstorming new characters in a story. In case you have fleshed out a main character in a story, and you don't know who will become the mainstay in the story, then this tool will be a great asset to resolve all your issues.
You can make use of the feature by providing Sudowrite with descriptions of a character based on their age, job, physical characteristics, and much more. The platform will take all your data and return suggestions for a limited number of characters and allow you to match their interpersonal relationship with existing members.
If you don't find a character in the generator that you like, you can piece a unique character together by taking parts of each of Sudowrite's suggestions.
11. Canvas
The canvas area of Sudowrite is a place where you can add your own notes. It is like a blank wall where you can use sticky notes virtually based on a plot, character, or anything. The platform offers some examples for characters, but you can make use of these notes for worldbuilding, locations, and more. Further, you can make use of it to populate your notes and flesh them out.
The canvas option also allows you to create an outline. The platform offers several templates where you can enter the summary of the story, and it'll generate an outline within the template.
The entire outline can be populated from the summary, or you can take it one step at a time to fix or edit the outline before you move to the next step. Overall, it is a great fun feature if you play around with it.
12. Other Tools
Beyond just writing, editing, and brainstorming, Sudowrite has a few unique tools to sort you out. Some of the tools include:
Visualize- Sudowrite has versatile visual integrations that help use AI to generate images of parts of your manuscript. You have to simply highlight a portion of a story and click on visualization to add something. If you don't make use of an AI art generator, then it is a fun option.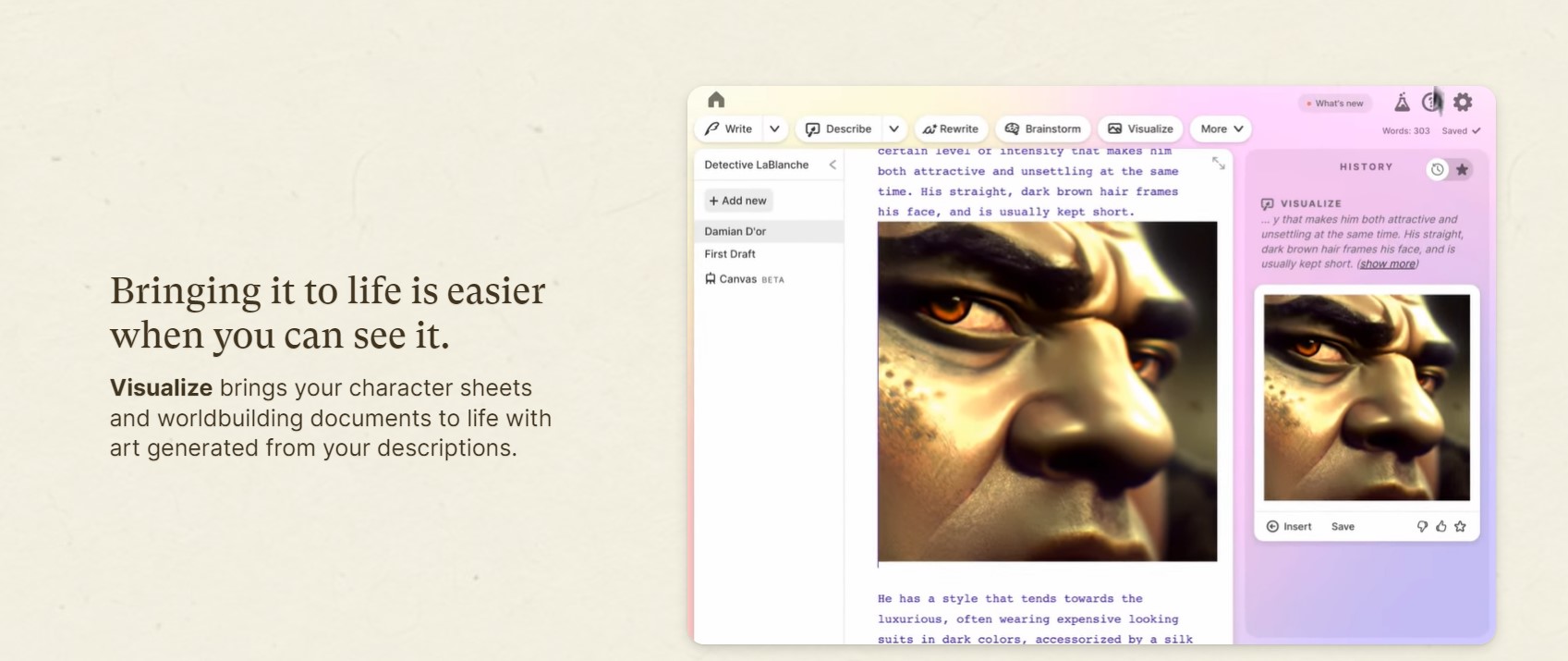 Shrink Ray- A shrink ray is a powerful feature that takes everything in your current document, but not the entire manuscript, to generate 2 loglines, a synopsis, a blurb, or an outline.
Twist- Sudowrite's twist feature is another great tool that the software can do. You can easily incorporate a plot twist into your story and make it more engaging. The platform lets you choose the type of twist you want. If you are not good at adding twists, then you can rely on this tool to offer desired performance. You just have to give Sudowrite a short story description and use the twist feature, and the AI will use the information and set your plot in an unpredictable direction.
Poem- Sudowrite can not only write useful stories but also has the ability to write poetry. You have to enter the topic and seed lines, and the platform will do the rest.
Themes- Sudowrite has several visual themes that you can make use of. If you want to work in the dark, then its dark mode is a great theme that will protect your eyes from strain.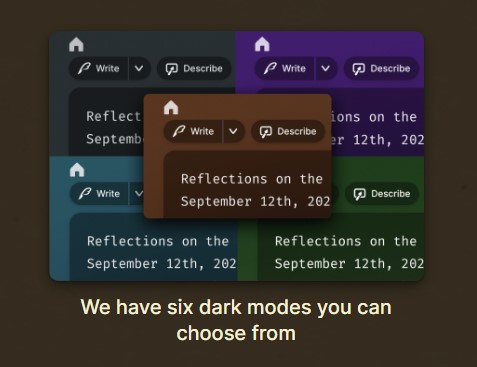 13. Chrome Extension
Sudowrite has a versatile integration with Google Chrome for Google Docs. This has allowed the platform to bring its magic to different writing tools. Currently, the first version of the extension supports Write, Describe, and Rewrite features. However, all the features will be available with the extension very soon.
14. Customer Support
Sudowrite has helpful resources and tutorials that help writers get answers to their queries and get the most out of the platform. It has a detailed FAQ section where you can get a guide to different issues that you might have. Apart from this, it has a user guide and a series of video tutorials to help you with everything that is needed to get started using the platform utilizing its advanced features. If you still need more support, you can contact them via email and get a response within a short period.
Who is Sudowrite Designed for?
Sudowrite is a tool designed keeping creatives in mind, so screenwriters, novelists, and short story writers can get the most out of it. It is a great tool for authors that struggle with writer's block, and writers with sensory differences will appreciate its description feature. The platform provides vocabulary and descriptions to show how things sound, look, smell, and taste, making it very intuitive.
If you are a short story writer, then you can write short stories in no time at all. Brainstorming and the Expand features within the software help accelerate this kind of writing. It is also a great choice for screenwriters that are planning the beats of their script, as the platform can build rough ideas, which can be easily formatted for the screen.
Finally, if you are a literary agent or a publishing company, then the tool will easily expand its AI summarizing capabilities. This is excellent for anyone who wants many books to read for publishing and marketing purposes.
Click Here To Try Sudowrite For Free
Sudowrite Pricing
Sudowrite offers 3 standard plans that are available on a monthly or yearly subscription. If you purchase its plans on a yearly basis, you'll get a 50% discount in comparison to the monthly payment structure. It comes with a 3-day free trial where you can check its features and performance before committing to one of its paid plans. You don't require a credit card to start the trial. If you don't like what is offered during the first week, then the platform will refund your money. We'll look at the 3 plans below.
Click Here To Try Sudowrite For Free
1. Hobby and Student Plan
The plan is best to generate short stories, blog posts, or essays efficiently. As the name suggests, it is great for beginners new to the industry. The plan is priced at $19 per month and gives you access to 30,000 AI words per month.
2. Professional Plan
The Professional plan is the most popular plan offered by the platform. It is ideal for those who require more work or words for their project, like a novel or screenplay. The plan is priced at $29 per month and gives you 90,000 AI words per month.
3. Max Plan
The Max plan is the premier plan offered by the platform. It is perfect for those who are looking to work with AI deeply into its process. It is priced starting at $129 per month and offers 300,000 AI words per month.
If you want customizable features with more AI words, then you can contact the sales team of Sudowrite to get Enterprise features.
Pros and Cons
Pros
Designed especially for creatives
Ability to write freely
Great rewrite tool to write content with an appropriate tone
Beta-reader to offer feedback on your writing
Create an infinite number of side characters
The describe feature is excellent for those who struggle to offer sensory descriptions
Has a Chrome extension, and you can work it like Google Docs
Affordable plan
Cons
Can be slightly overwhelming
Certain features are experimental and may not work as intended
No plagiarism checker
The canvas needs more structure
Is Sudowrite Worth it?
If you are a fiction author, then Sudowrite is amongst the top AI tools to generate content for stories, narratives, and so on. Its writing assistant has an array of powerful features that will allow you to improve your skills and generate new ideas. The platform is great for users that are struggling with writer's block and helps generate plot ideas, characters, and twist plots. This will help improve their work and create compelling stories. Overall, it has a massive collection of features that make it well-positioned to be a fantastic fiction-writing AI program on the internet.
Click Here To Try Sudowrite For Free
Sudowrite Review FAQs
1. Who owns the content generated by Sudowrite?
Sudowrite doesn't own or impose any right on the content that is generated by it. You can easily use the content and publish it in your name. The platform is copyright-free, and no one can claim the content to be theirs.
2. Is the content generated with Sudowrite free from plagiarism?
Producing plagiarized content is against Sudowrite's policies. The platform only plagiarizes content when you force it to do it. In most cases, it is free from plagiarism. However, you should use plagiarism checker tools to be confident of its uniqueness.
3. Is writing stories with AI ethical?
AI-generated content is great to inspire writers and help them overcome writer's block. However, using it to generate stories raises moral questions and the value of human creativity. A great way is to employ AI as a helping hand and disclose the usage of AI during your content creation process or select a different pseudonym.
4. Can I cancel my Sudowrite subscription anytime?
Yes, you can cancel your Sudowrite subscription anytime. Just head over to the subscription page and hit the cancel button.
Sudowrite Alternatives
1. Jasper
Jasper AI is one of the best alternatives and top AI writing tools in the market. Powered by the latest GPT-4 technology, you can create content for different businesses using it. Just give it a command, and it will start giving you a great output. It has multiple language capabilities and good customer support. All the features offered by the platform are available starting at $49 per month.
Use my exclusive Jasper AI Discount Link below to get a free trial and a 10,000 word for FREE!
2. Writesonic
Writesonic is a budget-friendly SEO writing tool that uses the power of GPT-4 to create optimized content. With it, you can create anything from blogs, articles, short descriptions, and much more. You can also generate images just by inputting text. It is priced starting at $29 per month with great features to get you going.
Click Here To Try Writesonic For Free
3. Rytr
Rytr is another alternative to Sudowrite that helps create content to suit your needs. It makes the entire process easier for those utilizing the AI. Powered by GPT-3 model, it can create content in different tones and the right style. It covers topics in a range of niches, and its versatile tools give it an edge in the market. If you want access to its features, then its plans are priced starting at $9 per month.
Click Here To Try Rytr For Free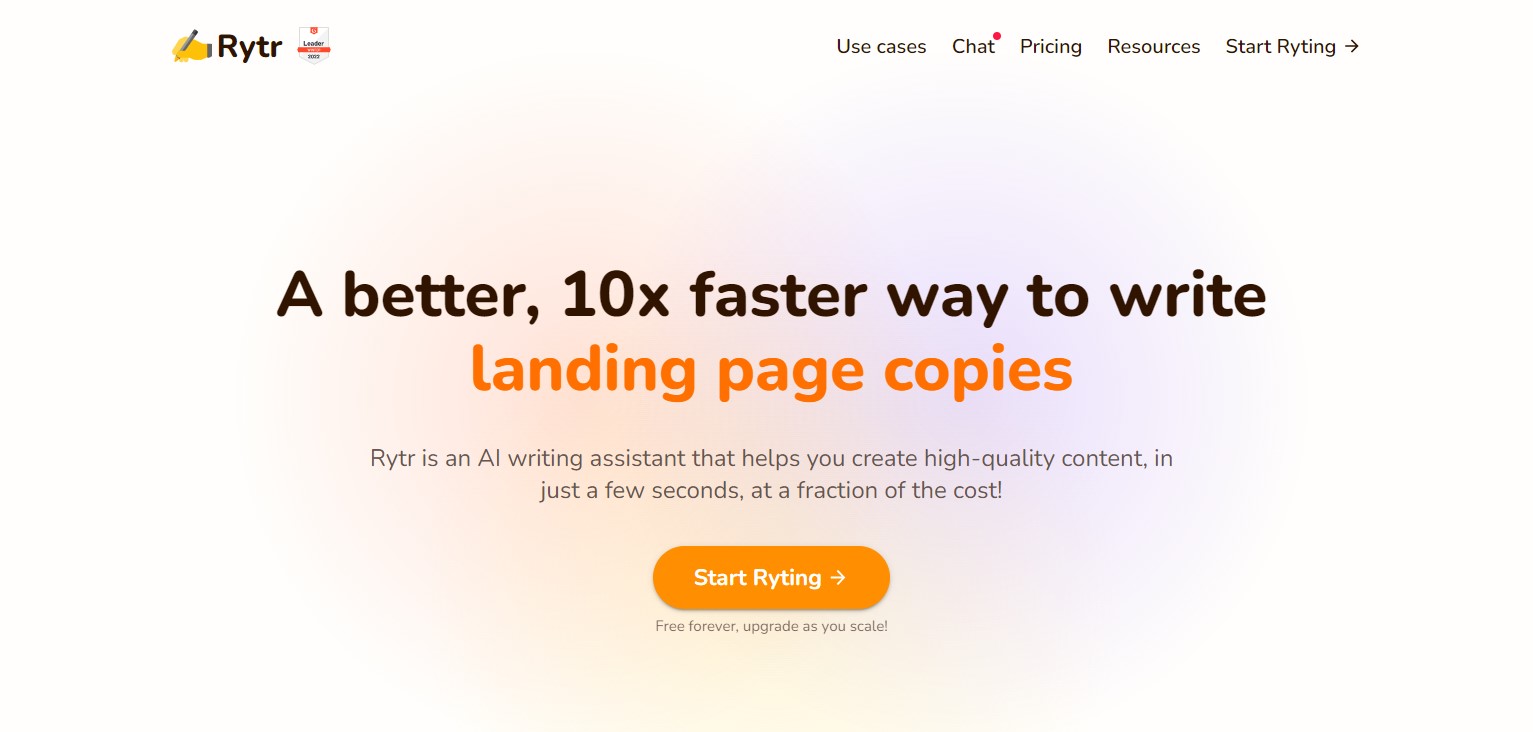 Read Next: