Blogging is a fantastic asset that helps you showcase your writing abilities and share information with your audience about your passion. It is an excellent side hustle; however, putting your ideas into the world today can be very scary.
If you are planning to start an anonymous blog in 2023 but are not sure where to start, then this is the right place for you to get started. In this article, I'll answer important questions for blogging anonymously- what it is, why you should bother, and how you can do it.
Before we jump ahead, let us check if it is possible in the first place.
Can You Run a Blog Anonymously?
Yes, it is possible to start and operate a blog anonymously. You can create a blog using a pseudonym name instead of your real name and avoid sharing personal information that could identify you. There is no rule that forces bloggers to share their personal information with the public, not even their real names.
If you are starting an anonymous blog, it is important to take the necessary steps to protect your privacy by setting up separate email addresses, payment methods and avoiding sharing personal information. You can also utilize a VPN that will hide your IP address from people on the internet and conceal your identity.
An anonymous blog can help you make money, but you have to know that it is important that the content in the blog is relevant and interesting. If not, then visitors will not visit or spend their time and money on it.
It is important to note that you have to be aware of the potential risks and drawbacks that come with building a personal brand. So, let us weigh the pros and cons to decide whether anonymous blogging is right to suit your goals and objectives.
Benefits of Building an Anonymous Blog?
There are some surprises and valid reasons that help you blog anonymously on the internet. I'll list some of the advantages below.
1. Protect the User's Identity
Running an anonymous blog can help keep your identity a secret. If you want to blog about real stories, for example, you want to blog about things you hate about your job or personal issues. If you write an article regarding it, you can keep it away from your professional life. Your content is private, and in case somebody gets angry by your views, then your name is not exposed.
2. Freely Express Your Opinions
An anonymous blog allows you to post and say whatever you want without being at the direct risk of being sued. So, you can share your beliefs- be it political, personal, or religious views. With the blogging pseudonym, you are safe from being a target of a witch hunt online. You can have any opinion; nobody can hold you against it.
3. Keep blogging and Your Personal Life Separate
If you are a full-time blogger, then it is difficult to maintain a boundary between your career and personal life. The people in your real life may have certain issues with the content on your blog. At the same time, people who don't like you in the real world will always discredit you for your content.
Imagine that you are a manager on social media, and you are blogging about topics like the dangers of social media. This will completely place you in the crossways and affect your image. People that you work with will surely have doubts about working with and employing you.
4. It's in Your Contract
Employers may make you sign a non-compete agreement that prohibits you from having a website or blog that advertises your competitors. This is true even though you are not directly promoting their services. Showcasing your expertise on your blog can give you leads to queries from your prospects who are looking for your skills. If you keep your blog a secret, you will be able to avoid these conflicts.
5. Enjoy Writing Privately
Sometimes, you might want to do things without any reason that other people understand. If you are an anonymous blogger, you can simply enjoy writing using the pen name.
It is hard to believe that there are people who are uncomfortable with the idea of sharing their information online. These people tend to use a pseudonym for stuff like blogging, Facebook comments, etc.
6. Test the Water
Starting a new blog can be difficult, especially in a new niche. You will not want your new website performance affecting your personal brand and degrading its reputation and growth.
If you start a blog with a pseudonym; it will keep your personal brand intact even if your new website fails. You might be surprised that this is common in the online marketing industry, where entrepreneurs invest money in websites for different niches.
7. Real Name is Not Brandable
Making use of an anonymous name for your blog is a marketing move in some cases for businesses. You will want a name for your blog that can be recognized or memorable, which will click.
Some blogs are blessed with marketing names and stick to their real name. However, if your name is hard to pronounce or remember, then using a pseudonym will be a very rewarding decision.
8. Expose Something
If you are planning to expose something controversial, like corporate espionage, political scandals, or unethical practices, then you need to stay anonymous with your blog. Online privacy is a key matter of personal safety, and you need to make sure that your name is hidden if you are into these things.
Drawbacks of Building an Anonymous Blog?
Anonymous blogging can be a lucrative endeavor; however, hiding your identity can be subject to some disadvantages. I've listed some of them below.
1. No Reliance on Your Socia Media Reach
Using social media is key to promoting your blog. If you are an anonymous blogger, you can't use your social media to promote your content. You'll need to start from scratch by creating an official social page for your anonymous blog.
2. Engagement Will Be Lower at the Start
Generating reader engagement at the start of running an anonymous blog will be difficult due to an end number of factors. The online world would like to interact with a real person compared to a nameless website having no social media presence.
3. Lack of Personal Connection
Building a personal connection with your audience is a big hurdle when you are blogging anonymously. Readers may not feel connected if they don't know who you are. There are only a few users in the world who have managed to make it big by staying anonymous in their journey. However, it shouldn't deter you as there are only a few people who have become successful by sharing their personal information and names.
It is also difficult to network with other people in your field if you don't tell them who you are. It's always hard to make friends and get help if others don't know who you are.
4. Limited Monetization Options
If you are an anonymous blog creator, then some monetization strategies like sponsored content and brand partnership may be challenging to pursue. Companies may find it difficult to work with anonymous bloggers, as without your face value, they may clearly not understand the target audience. So if you want to blog as a business it's better not to do it anonymously.
5. Password Management Becomes an Issue
Anonymous bloggers may require multiple user accounts and emails to smoothly operate their online platforms. If you don't have a proper password manager, then it will be tough to manage the list of all your login credentials.
6. Hard to Be Truly Anonymous
If you are planning to run an anonymous blog, you may really never stay anonymous. In case you are planning to monetize your blog, you'll need to link your bank account to get your payment. The information will be safe from the public; however, if you are blogging on serious topics, then it will be a matter of concern.
Where Can I Blog Anonymously?
You can create an anonymous blog on any mainstream blogging platform that is used for creating standard blogs. However, in this list, I've also listed some privacy-oriented websites that encourage anonymous blogging. Let us take a closer look at your options.
1. WordPress
WordPress is amongst the best blogging platforms in the industry designed for beginners and experienced users. There are millions of websites that are currently hosting their websites using WordPress. The setup process is simple, and you can build a blog within a few minutes.

If you are looking for a hosting provider for WordPress, then there is nothing better than Bluehost. It is an officially recommended hosting provider by WordPress in the market. The platform is powering over 2 million websites with the best features and excellent customer support service.
Click to Get 67% OFF Bluehost Now
2. WIX
WIX is a good blogging platform that has a perfect balance between ease of use and features. The platform has a freemium offering with a drag and drop builder that allows users to create professional blogging websites in a short time frame. It offers a perfect balance for those looking to create anonymous sites.
3. Blogger
Blogger is arguably one of the simplest platforms to build a blog. If you don't have the time to start from scratch, then you can use Blogger to get started. It is a free blogging platform that focuses primarily on content creation rather than website development.
4. Write.AS
If you are looking for a privacy-oriented website that is suitable for anonymous blogging, then Write.AS is a good fit for you. The minimalistic platform efficiently streamlines the blogging process from the time of writing to its publishing. It is designed keeping authors, students, bloggers, and activists who want a distraction-free space for writing content on the internet.
5. Telegra.ph
Telegra.ph is a distraction-free blogging platform. It is a great tool to start a blog anonymously on the internet today. To start using it, simply give your post a title, fill in the fake name, write your content, and click on publish without having any strings attached to it.
6. BigCommerce Essentials
BigCommerce Essentials is a popular e-commerce platform that comes with its versatile blogging capabilities. If you are looking to sell products through online stores and want to blog while staying anonymous, then it is fit for your requirements. It comes with unlimited bandwidth and storage to create robust blog pages for your business.
Click Here To Try Bigcommerce For Free
How To Choose a Name for Your Anonymous Blog?
You can use any pseudonym or pen name you want for your blog as long as you're comfortable with it. If you want, you can use any random word like Mr. Silence, Wanderlust, Daniel Handler, etc. As soon as you start thinking about your anonymous blog, there is a chance you already have ideas for your pen name.
If not, then you can use tools like a pen name generator to help you out with the right name for your blogging venture.
In case you still need help coming up with a pen name? then here are a few tips to help you out.
Use a name from your own ethnicity- You can base your pseudonym on your ethnicity if you match your audience's demographic. If your target audience is from the UK, then it is advisable to base your name on the ethnicity, or accordingly.
Just use your first name- If you have a generic first name, similar to John or Jack, you can use the name safely on your anonymous blog. It may not be the ideal choice, but it allows you to show some personality in your work.
Use an anagram- You can make use of anagrams to rearrange the letters of your name or phrases. For example, if your name is Jack Reacher, the pen name can be carjack Rhee.
Consider your niche- The niche that you are writing about can have some significance in your blog name. For example, if you are writing for a travel blog, then you can keep your name as Travel with Reacher or similar to it.
Use your past nicknames- Several people have childhood nicknames that are not remotely close to their real names. In case you had one of them, you can use that and slightly modify it for those who know about it.
How To Promote an Anonymous Blog?
Promoting an anonymous blog is as simple as promoting any other traditional blog; however, your name is not on it. Let us talk about the ways to promote your blog and attain quality traffic for your blogging business.
1. Promote your Blog on social media
One of the most effective methods to promote your blog posts is via social media. These channels allow your blog to get free exposure.
To start off, you have to install a social share plugin that will make tasks easy for you and your readers.
The most popular channels to share your content are Facebook, Instagram, Twitter, Pinterest, amongst others. However, ensure that you won't be traced back to the social media channel.
You can easily share the posts, join groups, and interact with other users utilizing their anonymous profile.
A pseudonym will help you a lot in this case. This will help you to breeze through processes like setting up an anonymous email account and registering your services.
As an anonymous blogger, you should utilize every social media tool to get your content promoted. This is why creating anonymous accounts across several networks is important.
After this, you are prepared for your content distribution channels on social media for your anonymous blog.
2. Email Marketing
Email marketing is the oldest method for digital marketing your blog. It is still an effective version with its strong conversion rates. As an anonymous blogger, you shouldn't stop from building your email list.
Building an email list may be a complex process, but it is not as difficult as you can see in the article I covered earlier. You can gain recurring traffic by sending out newsletters and targeted messages directly to your audience.
To get more subscribers, you can use strategies to gain recurring traffic by using opt-in bribes that help you increase conversions.
Here are common emails you can broadcast to your list.
Welcome email
Weekly roundup of posts
New product or service promotion
Birthday email
Special discount or offer
To configure the emails that I've listed above, you will need to have a good email marketing service. If you are looking for a good solution, then Convertkit is a powerful email marketing tool that helps you create email lists and connect users to their subscribers.
Click Here To Try ConvertKit For FREE
3. Guest Blogging
Just like a normal business, an anonymous blog shouldn't prevent you from seeking guest blogging opportunities. It is great to leverage another website's online reach. Apart from this, you can provide your blog with much-needed backlinks that offer higher SEO rankings.
Here is a quick rundown to successfully guest blogging:
Find desired link sources- Search for websites with good authority that accept contributions from guest bloggers. You can easily spy on your competitor's backlink profile to get top link sources.
Reach out- You have to reach out to the websites that accept contributors for their blogs. It can be through registration or email pitches.
Review their guidelines- Certain websites require you to follow content guidelines for submitting guest posts. If it fits you, then you abide by their preferences.
Add backlinks that count- The website that you're guest posting allows contextual backlinks, which are embedded in the content. If that is not the case, then you can put the backlinks in the author bio.
Promote your guest posts- You have to put some effort into promoting your own guest posts. If you are able to build two-tier links, then you can boost your traffic and rankings.
4. Paid ads
As soon as your blog starts to gain some traction and begins to generate revenue, it is great to launch an ad campaign to improve your traffic and growth. You can run ads on Facebook, Instagram, or other channels. These websites have a massive user base and are ideal for robust targeting and ad formatting options. However, you need to keep in mind that paid ads can only be profitable if you have a clear sales funnel. We'll talk more about this below.
How to Make Money with an Anonymous Blog?
Now that I've covered most of the details, let's cover the subject of monetization. In this section, let's discuss the different monetization strategies for anonymous blogs.
1. Affiliate Marketing
Affiliate marketing is a reliable method to earn income through blogging while remaining anonymous. In affiliate marketing, you can earn commissions as passive income as you promote the products of other companies. There are an array of platforms that can help start your affiliate marketing journey.
2. Ad Placement
Advertisement is among the most common methods to monetize your blog. Ads can be like a disease, and they can be annoying to the reader. It may not be as profitable as affiliate marketing, but you don't have to put in extra work to earn the revenue. There are some platforms like Google AdSense, AdThrive, or Mediavine that let you place relevant ads on your site that pay you per single click.
3. Sponsored Blog Posts
You can write sponsored posts on particular products for different companies and get paid for them. It is only important to note that you need to mention that the post is sponsored so that your audience knows about it.
4. Selling your Digital and Physical Products
If you have a skill or knowledge that you want to teach others, then you can easily create and sell your products to your subscribers. Amazon self-publishers are doing so by selling their eBooks using a pen name. However, you can also sell merchandise, courses, and even certain services.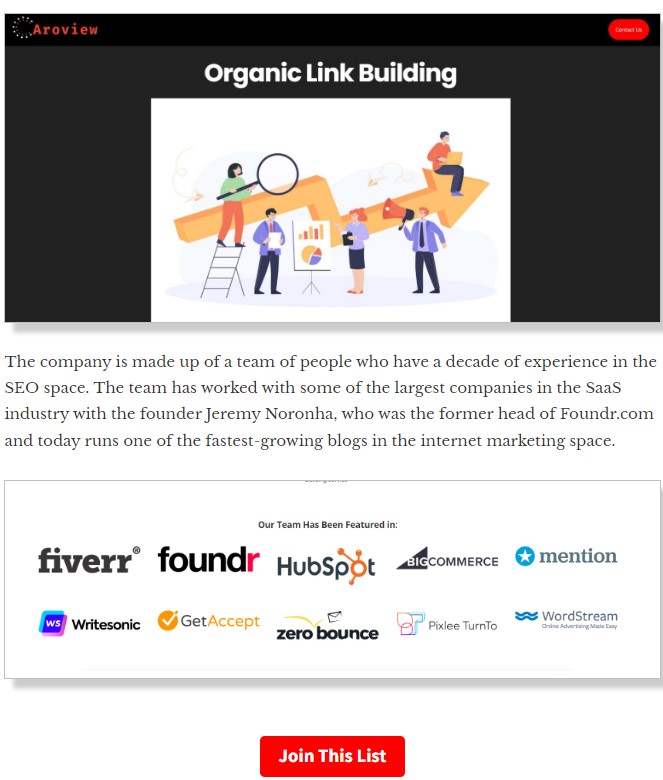 It is important to understand that anonymity limits your ability to sell certain products as the face is known to sell a product. Further, as I mentioned above, you'll be required to be creative and work hard to build your blog's audience since you can't rely on personal branding schemes.
5. Build an Online Course
Building an online course is another great way users can monetize their websites. However, if you are an anonymous user, then it is difficult for students to enroll and choose your course. Further, you may not be able to show your face, so recording a video will be difficult. This will make the content less relatable to your students.
There are several platforms that help in building an online course for your business in the market. These course platforms generate a good stream of revenue once you become relevant in the field.
Launching an online course offers an array of benefits for course creators that include:
A simple way to offer a valuable asset to your audience.
Establish authority in your niche or industry.
Grow your brand and expand your reach in the market.
Easily incorporate your marketing pipeline, allowing you to upsell or downsell your products and services.
6. Ask for Donations
If you are blogging for passion and content is the main value that you offer, then you can ask for donations from your audience. This can be done using platforms like Patreon or inserting a PayPal donation button.
Can You Run a Blog Anonymously in 2023?
Becoming an anonymous blogger and succeeding is not an easy feat. You have to be smart and stay disciplined to be successful and, at the same time, be anonymous. However, you have to understand that anonymous blogging is the same as running a normal blog.
The only thing you need to remember is to stay safe behind your pen name. Efficiently protect your IP address, market your blog, and create social media accounts that are not directly linked to your personal information. Finally, monetize your blog without sacrificing anonymity.
Anonymous Blogging FAQs
1. Can you blog anonymously?
Yes, you can create and monetize a blog anonymously. You are not the only person who has written under a pseudonym. There are many bloggers that share information, may it be their personal experiences, political opinions, and more. As a result, several bloggers think it is more creative when they don't have to worry about other people recognizing them.
2. Do anonymous bloggers get paid?
Anonymous bloggers can get paid just like other standard bloggers. You will have to implement several technical privacy steps, which include your photo, usernames, and pseudonym hosting site names. The content and size of your audience will invariably dictate the money you make from the blog.
3. Should you blog under your real name?
It is not mandated by law that you need to use your real name to run your blog. There are many people on the internet who run lucrative and successful blogs without using their real names.
4. What are the best platforms to blog anonymously?
You can start blogging anonymously on various platforms. This includes WordPress, Squarespace, WIX, Blogger, Medium, Ghost, and many others in the industry.