TLDR: If you're in a hurry the WordPress.org is the Best Blogging Platforms according to Reddit!
u/FestingerVault "I think WordPress can be used for simple static websites as well, especially with the Elementor Template Kits, which can be used to make very simple and basic websites. WordPress is great as it creates a solid base for your website. WordPress has been leading and I think it can be used for any website."
u/Zazenp "WordPress Pros: can be made into almost any type of site you need, can be on any hosting solutions you want, usually cheaper if you get basic hosting packages, SEO can be fantastic if you do it right, easy to find developers"
You need a hosting provider to use WordPress and Reddit recommends Bluehost for beginners:
u/shalevrais12: Bluehost's customer support, strong uptime, and affordable beginner plans make it a dependable hosting provider. If you're looking for old-fashioned reliability, Bluehost is a great choice. That's why it is rated one of the best overall hosting provider on the market.
Click to Get 67% OFF Bluehost Now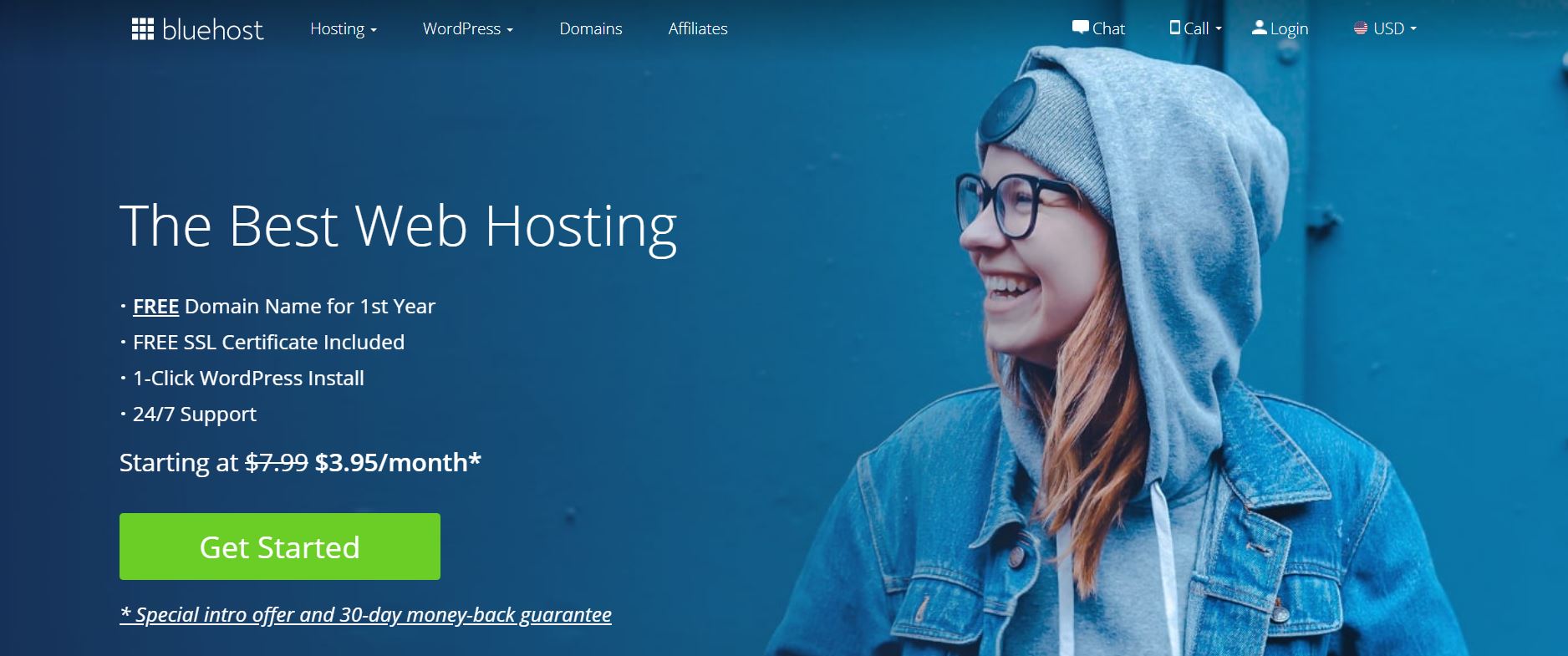 Are you out looking to start your own blog, but you don't know which is the best blogging platform to get started? It's a tough choice as there are several blogging platforms with different features in the market today. How do make the right choice to create and run your blog? In this article, we'll help you select the best blogging platforms and understand the pros and cons that make them popular in the market today.
If you are in a hurry. Here are the top picks as per Reddit
WordPress.org- The best overall blogging platform for beginners and experienced bloggers.
SquareSpace- The best blogging platform for its simplicity and ease of use.
Medium- A free social blogging platform to share your writing with wide audiences
BigCommerce Essentials- The best blogging platform for building an eCommerce store having in-built blogging features.
Features of a Good Blogging Platform
Ease of use– A blog management platform has to be easy to use, as bloggers don't want to spend hours trying to create a page. Further, creating a new blog post or adding images should be straightforward. The user experience that a user gets and its ease of use will propel the platform and help it grow in popularity in the market.
Content Editor– A good content editor will go a long way in optimizing your operations. With the editor, you're able to manage your blog posts and add plugins. The content editor has to be easy to use and highly flexible in its functioning.
Cost– For businesses that are starting, building a presence on the web can be a struggle. A platform that has a lower building and running cost is a viable option. However, if a platform is capable of providing excellent design and performance at a reliable price, then it is made for you.
Manage multiple bloggers– The message throughout your blog has to be consistent. If you have a multitude of authors that are posting on your blog, you'll need to have robust permissions and user management.
Sharing options– The entire point of creating a blog post is so that it can reach as many people as possible. A good blogging platform should offer a simple solution to share your posts across different social channels. If your reader can share the content easily, then there are higher chances of growing your audience.
Commenting– A commenting system in your blog helps you make the most out of posts that are uploaded. Comments can make or break your post you've posted. A platform that has a like, dislike (optional), or commenting feature helps garner more audience interest in a specified post.
SEO– The Search Engine Optimization of a website is a crucial part of getting your blog on Google search. This will mean that you get more audience, thereby increasing your clients and customers. A good blogging management will have a content management system that allows you to add metadata, keywords, and other SEO parameters.
Performance tracking– You need to track how your blog is doing, the visitors on it, and other metrics. A platform that can offer its own analytics can help you do your due diligence without requiring assistance from third-party plugins or applications.
Third-Party plugins– A higher-end blogging platform may have the best features, but some features are new or not directly available on the platform. A good blogging platform allows users to add third-party plugins to enhance the functionality of the blog further.
Support people– What would you do if you run into a problem with your blog? The best blogging platform has the best support team who can provide custom solutions to all your problems. A good support team will also guide you in making complex tasks simple and be more efficient.
Brand identity– Brand building is a long-term goal of any business. A blog is an efficient tool to build your business identity. Establishing a brand identity via blogging happens organically as you add posts. A good blogging platform should offer a good overlay and visual identity that is unique in its own way.
Best Blogging Platforms Reddit
1. WordPress.org – Best Blogging Platform According To Reddit
WordPress is one of the best blogging platforms that is designed for both beginners and experienced bloggers. There are currently 455 million websites that are using WordPress to host their sites. The platform is an open-source free blogging platform that gives you access to build your website within a few minutes. The self-hosted solution requires you to sign up with a WordPress hosting provider. It is a great option that gives you excellent flexibility and full control of your blog's future. Further, you have the opportunity to add several plugins that give you better functionality and performance.
Click to Get 67% OFF Bluehost Now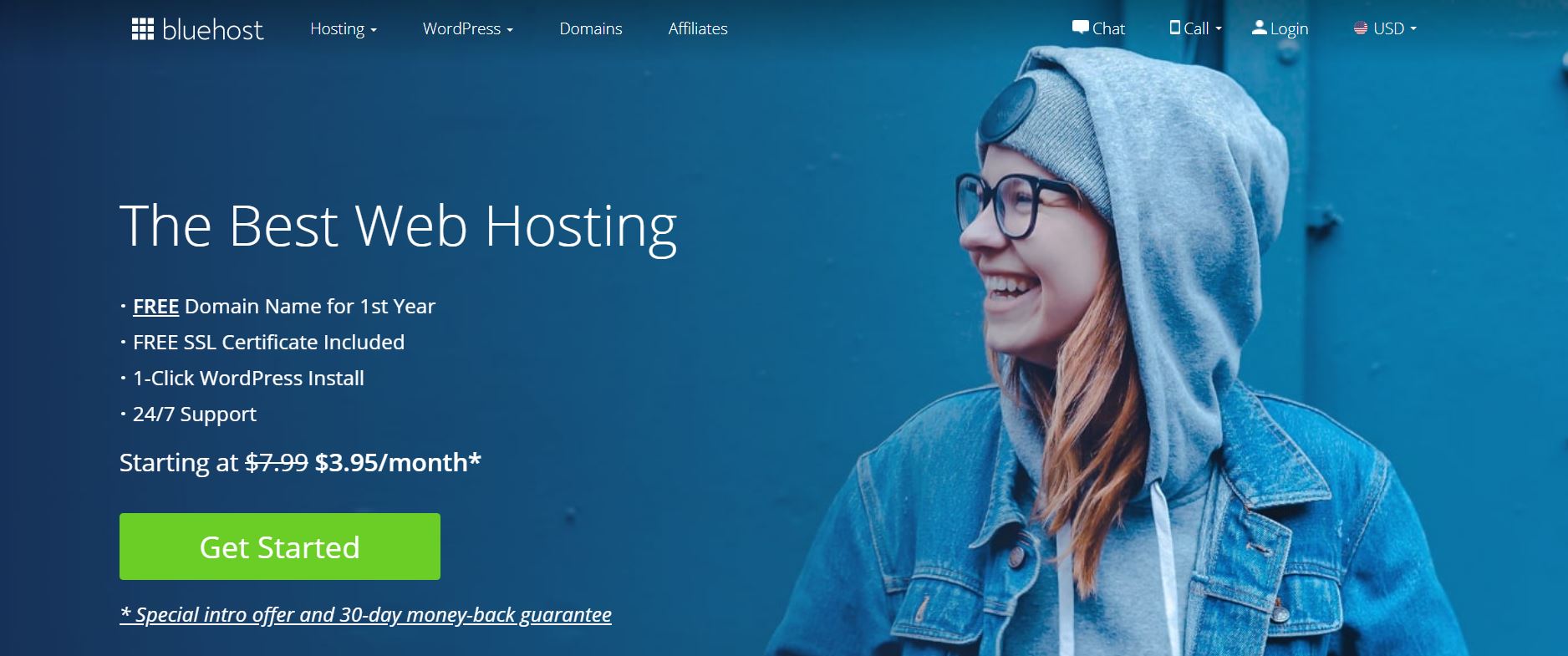 What Redditors say about it:
u/doomsday0099- "Go with WordPress org. Installing it is just a breeze (the name is called one-click installs). WordPress and its plugins are intuitive in their functioning. You don't need any code, etc. Just click some buttons, and you are good to get going.
u/Elvelins- I'm a WordPress user for years. WordPress.com is free and has no plugins. However, WordPress.org allows you to customize anything you want. For example, you can add an e-commerce page, connect to Shopify, etc. You can also add payment systems like PayPal and even cryptocurrencies".
Features of WordPress.org
1. Ease of use
WordPress.org gives you excellent flexibility and complete control of every aspect of your website. The WYSIWYG editor allows you to customize each section of your blog in its unique flavor. Since WordPress is a free open-source software, you have full control over its design as you host your website using web hosting and a rented server, and you don't have to follow the terms set by WordPress.com. You get to display your custom domain name without any branding attached to it.
WordPress supports a multitude of languages, so you can deliver content to your audiences in your regional languages. Users can also schedule content beforehand to a specified date or time to get the best in the market. The global navigation feature of this platform has an excellent global interface with several buttons, links, search bars, etc for better design quality and performance. Further, the platform supports a multi-user environment wherein you can give access to another member while having admin access.
2. Templates
The WordPress.org platform has several templates that can help you design an intuitive site. The templates can be curated in different designs that allow the creation of a unique blog. A unique website helps you generate more leads and create a brand identity amongst your target audience.
3. Plugins
WordPress.org is packed with a plethora of plugins that can spice up your blog and give you access to more resources. There are thousands of plugins that are offered by the platform to users. The plugins can be either paid or free and help optimize your website further.
4. SEO Friendly
WordPress is SEO friendly, and you can create URLs and add meta tags or categories to your posts. On top of it, all WordPress has its very own SEO plugin Yoast SEO that makes the whole process of ranking your blog simple and highly efficient.
5. Monetization
WordPress.org offers several ways by which you can monetize and make money on your blog. The simple way to monetize your blogs is by running ads on them. This is a great way to earn passively online. You can also earn by doing affiliate marketing or setting up an eCommerce store using plugins. Further, you can market your services, sell online courses, consult your services, or do paid promotions, amongst several other ways to generate capital from your blogging website.
6. Analytics
WordPress.org doesn't have an in-built analytics tool, and you'll require to install a plugin to make this possible. The platform supports tracking scripts like Google Analytics without any restrictions. These tools allow you to track key metrics and the audience score, conversion ratio, and other features.
7. Password Protection
WordPress.org helps you assign a password for your WordPress website, post, page, or other content. Setting up the password is straightforward. Your content can be protected by adjusting the WordPress visibility setting, using form locker, using the SeedProd application, or installing a password-protecting plugin.
8. Customer Support
WordPress.org doesn't have a dedicated customer service, but the hosting partner has its specified customer support staff to handle all your problems and issues.
9. Pricing
WordPress.org platform is free, but you'll need a domain name and hosting to get you started. You can get started by purchasing the basic plan of $2.75 per month with Bluehost, which is one of the recommended hosting providers by this platform. Bluehost offers a reliable hosting option and comes with a free domain name.
Pros
Access to endless plugins
Highly customizable
Endless SEO features baked into it
Reasonable pricing
Several free themes
Enable google analytics
Allows the creation of online stores
Efficient builder
Cons
Greater learning curve
Requires purchasing a domain name and web hosting
No automatic updates on core WordPress themes, plugins
2. SquareSpace – Most Popular Blogging Platform
Squarespace is a popular website-building platform that packs both hardware and software in its package. The platform allows users to create aesthetical websites from scratch making use of its editor. SquareSpace is ideal for bloggers or small businesses who are starting out in the crowded marketplace. However, it can also be used by larger firms and entrepreneurs. This allows businesses to create a blog and have a good online presence.
What Redditors say about it:
u/TraceCongerAuthor- "I ran a WordPress site for three years, and I've struggled with it. I have a pro to set it up, but I was maintaining it but managing periodic updates is difficult. I have zero dev experience, so I've ended up switching to Squarespace and found that it has an easier learning curve. The drag and drop editor of SquareSpace is easier. I know big companies use WordPress, and it has several advantages, but the usability of SquareSpace is simpler".
u/Enrique-Havoc- "I have been building Squarespace websites and doing SEO for clients over the last 7 years. Squarespace has few opportunities to make SEO tweaks than WordPress. That being said, 99.999999% of businesses are not in competitive enough niches to make a measurable difference. My clients get far more value in easily managing their own website over the technical SEO advantages that WordPress offers".
Features of Squarespace
1. Ease of use
Squarespace has a simple interface and innovative drag and drop builder that allows you to create your dream blog. The platform has several templates that allow you to create an intuitive blog. Once you've set up your blog, you can efficiently post blogs, add pictures and share content with your readers online. The platform is considered one of the top competitors for WordPress. The tools on Squarespace allow users to add posts and any news for their audiences. You can also assign roles to multiple users and give them access through your blog while still having control of the entire operation. Further, you can categorize posts in different niches or schedule them to be posted at a later date. Lastly, the platform has an SEO-friendly structure that enables your website to be ranked higher on Google.
2. Editor
Squarespace has several sections and content blocks that allow users to build different components on their blog page. You can add various sections like About, contact, services, etc. One major drawback of the drag and drop editor is that the background image can't be altered once selected.
3. Template
Squarespace has several templates that give them an aesthetical outlook over other website builders. These templates can be easily edited in different colors, fonts and you can add different images to your website. The major advantage of the templates is that they are responsive to different devices. They basically help enhance the overall appearance and aesthetics of your blog.
4. Email marketing software
Squarespace has powerful email marketing software that allows you to build marketing campaigns and get them to your subscribers. The platform has several email templates that you can customize to align with your brand identity.
5. Analytics
Squarespace has an analytics tool that allows you to get insights into how your website is performing. With analytics, you have a clear picture of the number of visitors and their behavior through statistics, like conversion, pageviews, bounce rate, etc.
6. Monetization and Ecommerce
Squarespace offers various ways by which you can monetize your blog. This includes affiliate marketing, selling advertisements, etc. Squarespace also has a dedicated eCommerce store that allows you to sell products on various platforms online. The simple interface allows you to add products and take payments. The products can be categorized, and there are no restrictions on the number of products you can sell on this platform.
7. Security
Squarespace has a dedicated hosting service that gives them good security. It comes with an information security program that allows users to recover any lost data if they are attacked. The platform also has excellent uptime and can handle high volumes of traffic that is coming onto their websites.
8. Customer Support
Squarespace has an excellent support team that solves all your issues easily. On the platform, there is a dedicated help area where all your questions will be answered. There are also in-depth guides and video workshops that will assist you in smoothly operating your blog.
9. Pricing
Squarespace offers different pricing plans across different websites and online stores. The platform offers four plans, namely:
Personal plan- $16 per month
Business plan- $23 per month
Basic Commerce plan- $27 per month
Advanced commerce plan- $49 per month
These plans can be paid based on monthly or annual subscriptions. However, if you pay annually, then you can get a discount on the above-listed plans. You can also try it out for free before you plan to buy the plan.
Pros
Ease of use and even beginners can work with it efficiently
A range of templates to select from
Offers separate domain name with SSL/HTTPS and eCommerce stores
Powerful marketing and analytics features
Easily customizable
Excellent customer support
Cons
Limited features are built into the platform
Very limited integration options
Not as scalable or flexible as WordPress
3. Medium – Free Social Blogging Platform
Medium is a social publishing platform that varies between a blogging platform and a social media site. The platform offers an easy way for bloggers or journalists to publish their content to a larger audience without necessarily requiring to set up their own websites. Medium isn't like other major blogging platforms, and it is not made for everyone. The platform allows you to create your own page on the medium domain and start writing or publishing content. Further, Medium has a vast community of existing readers, which allows your posts to be more visible to larger audiences from the get-go.
What Redditors say about it:
u/cocainewine- "Medium is great for backlinks and has higher DA (indexes well) and pays decently. Honestly, it is not hard to do well on Medium as the writer is low. Just look at the number of people earning big bucks on its platform.
u/TheAuthorBRPL- "As a Medium writer that has made over 16K USD writing on its platforms, here I cover why I enjoy writing there IMHO:
It is really easy to use. Like 10 times easier compared to WordPress.
You can easily repurpose your content and get some SEO juice due to its canonical links.
You can also have extra juice from publications that have their own URLs having high authority but can be published with Medium if these pubs accept your articles.
You can make some money with repurposed content, and it is great.
It is a nice tool to build an email list.
Features of Medium
1. Ease of use
Medium is a platform that is easy to work with and is highly efficient. You don't have to worry about designing the website, as Medium will get you started straight away. The design is sleek and very intuitive, and you just have to focus on your writing. The rich editor makes writing and editing your content simple. However, it has a narrow playing field to work around it.
2. Email Subscriptions
The email subscriptions feature on Medium allows users to deliver their stories directly to the reader's inboxes. This feature helps in increasing customer acquisition. You can also build good relationships with your readers through the threaded comments section.
3. Monetization
Medium is one of the only platforms that allows users to sign up and post an article and start earning immediately. The only way to monetize a blog on Medium is by signing up for the Medium Partner Program. You can also start affiliate marketing to the platform. However, there is no way to add ads to your blogging platform.
4. Unlimited Visits and Bandwidth
Medium allows users to have unlimited visits by viewers and audiences on their site. The page can also handle large volumes of traffic without crashing under immense stress.
5. Customer Support
Medium has 24/7 customer service that gives you access to solve all your major problems. You can reach customer service via email, live chat, or call center. There is also a vast knowledge base wherein you can check and solve any queries you have.
6. Pricing
Medium is free for creators who just have to sign up and start earning through the Partner program. However, the platform that looks attractive at first lacks other sources of monetization, and the entire control is with Medium.
Pros
Easy to use with setup requiring no coding skills
Anyone can sign up for free
Get paid through the partner program
Built-in community of readers
Focus on writing without worrying much about design
Cons
Limited features for designing or building a brand
No ownership of the blog
You cannot run your own ads, and you're limited to its partner program
4. BigCommerce Essentials – Best eCommerce Blogging Platform
BigCommerce Essentials is a well-known eCommerce platform that has its own blogging capabilities. The blog platform acts as a great way to promote their online store as it drives traffic and starts increasing product sales. If you're planning to monetize your blog by selling any digital or physical products, then it is a reliable solution you're looking for. The platform allows for unlimited bandwidth and storage.
Click Here To Try Bigcommerce For Free
No Credit Card Required
What Redditors say about it:
u/molski79- "Been a customer for 8-9 years. I've always been happy, and its customer service is unbeatable".
u/craignagdon- "I have been on BigCommerce for 2.5 to 3 years, and my experience is overwhelmingly positive".
Features of BigCommerce Essentials
1. Ease of use
A BigCommerce platform enables users to create a page and customize it with a drag and drop editor. The platform allows you to select from a range of templates and gives unlimited staff accounts. The no-code page setup allows it to have an aesthetical outlook. The SEO of the website allows you to help boost your site's visibility in your search engine. Further, the premium Enterprise plan gives users access to consultation teams that will plan and maximize their performance.
2. Ecommerce Store
BigCommerce is an open SaaS platform that allows individuals to create their own eCommerce stores, which gives them greater flexibility and complete control over their online business. Creating the store is very simple, and you can add content in any order without worrying about coding. The store can be used to sell products on eBay, Amazon, Google, and other channels. You can also integrate it with social channels like Facebook, Instagram, Pinterest, etc.
Apart from this, you also have options for refunds or returns.
3. Reporting tools
BigCommerce offers several tools to comprehensively report different metrics. The most common reporting tools are customer, marketing, search data, and finance reports. This reporting allows you to find the different metrics and any customer visits to your website.
4. Integrations
BigCommerce allows users access to a wide range of applications through its integrations. The integrations allow you to add apps to your site and enhance the functionality of your present website.
5. Monetization
The major source of monetization on BigCommerce is its eCommerce store. You can also list your products on Google, which gives you the opportunity to grow sales and earn larger profits.
6. Customer Support
BigCommerce comes with its 24/7 support channel to tackle and solve all your major issues. The support team can be contacted via phone, email, and live chat. There is also a free Universal portal that offers different courses and some in-person training to understand and operate the platform better.
7. Pricing
BigCommerce comes with different plans that are available on an annual or monthly basis. The annual plans are cheaper as compared to the monthly plans. The platform comes with 4 basic plans listed below
BigCommerce Standard plan- $29.95 per month
BigCommerce Plus plan- $79.95 per month
BigCommerce Pro plan- $299.95 per month
BigCommerce Enterprise plan- Custom pricing as per customer requirements
The platform comes with a 15-day free trial period where you can check the features of the platform before committing to its plans.
Pros
Easy to use page builder
Built-in SEO
Ideal for eCommerce businesses
Integration with leading marketplaces and POS providers
Built-in inventory management and shipping tools
Cons
Expensive compared to other blogging platforms
Not ideal for users who want to sell products
5. Ghost – New Blogging Platform
Ghost is a new blogging platform in the market that was founded in 2013. It is specially designed to meet the needs of bloggers and journalists. Today it has developed into a sleek, 100% headless Node JS CMS platform. Ghost is an exciting younger version of WordPress aimed to revolutionize professional publishing and enable users to build an open-source platform.
What Redditors say about it:
u/FortressaCom- "We recommend Ghost mostly because it offers users a better experience and has fewer breakable things. In general, using Ghost, you don't require plugins, and this is good if you aren't building a blog or newsletter".
u/positiveevsports- "I am a huge Ghost fan, and I've launched 2 sites, and both are strictly blogs, and I'm pleased with the platform. Its setup is like a breeze, and it is fully SEO optimized for load speed, etc, and it is effortless to add blogs. Personally, I found WordPress a bit bulky, and it is most likely my problem so far. I have no issues with Ghost".
Features of Ghost
1. Ease of Use
Ghost is an open-source technology that is designed for independent publishers. The platform is easy to design and create a website. The rich sleek markdown editor allows users to create a flexible design that gives you the best possible writing experience. The global navigation feature has different buttons, links, and search bars wherein you can easily access all the functionality of the website in one place. Further, the multi-user environment enables you to add more than one individual who can post, edit or make any changes to your website. Unlike WordPress, all the features are included, and you don't have to install any extra plugins. Finally, Ghost claims to be faster than WordPress due to the modern technology used to build it.
2. Password Protection
Ghost has a password protection feature, so you can run a simple or private post without any hassle. Password protection locks specific posts and prevents users from dwelling and doesn't allow public access.
3. Content Scheduling
Ghost can be used to easily publish content on your website. Users can also preview the content and schedule it at a specified time and date to save time and make the process more efficient.
4. SEO-Friendly Structure
Ghost SEO is a versatile digital marketing strategy that helps bring more organic traffic to your website. It has a built-in advanced SEO option as it is powered by JavaScript. This helps improve the content, code, and other elements by adding metadata, tags, images, etc. As the SEO of your website improves, the chances of ranking on Google drastically improve.
5. Monetization
Countless ways can be used to monetize your blog. The simplest way is by putting ads on your website. Other monetizing methods include affiliate marketing, creating a membership, subscriptions, etc.
6. Customer Support
Ghost offers 24/7 support to all its users to resolve any issues and questions you have. You can get in touch with the support team by sending an email directly to the team. The team will easily solve all your queries within a short period.
7. Pricing
The core Ghost application is free due to its open-source license. The company also has its premium platform for those looking for managed hosting services to get the best experience. Ghost offers three plans, namely:
Basic plan- $29 per month
Standard plan- $79 per month
Business plan- $199 per month
The plans can be billed annually, which gives you a good discount on your purchase.
Pros
Designed especially for blogging and writing content
Simple and clean interface
Little to no setup time
Several useful tools to work with
Super-fast as it is written with JavaScript
Cons
Customizing is difficult
The simplified user interface means options are limited
Limited no of themes to choose from
Not easily extensible
6. WordPress.com – Free Blog Hosting Platform
WordPress.com is a blog hosting service that is powered by Automatic, which is a company that is created by Matt Mullenweg, the Co-founder of WordPress.org. Unlike, WordPress.org is generally a preferred choice for beginners or hobby bloggers who are planning to get started in the market. The platform is free, but your website will constantly run WordPress ads and logos. However, you can purchase a custom name, additional storage, or get other premium services.
What Redditors say about it:
u/deltatux- "You can run WordPress sites without any plugins. My old WordPress sites had only 1 plugin, and it is there to deal with spammers. If I wanted no plugins, I could have disabled commenting. WordPress is far from dead and remains the most popular platform out there".
u/lucerndia- "WP.com is great; it has limitations, but unless you're a business customer, it comes with 24/7 support, and the team is great at fixing any problems. I use both org and com.
Features of WordPress.com
1. Ease of use
WordPress.com doesn't need a separate domain name or web hosting to get started. This makes creating a blog simple and easy. To create a blog on this platform, all you have to do is sign up and choose your blog's name and select an innovative template, and you are good to go. The global navigation feature offered by WordPress.com has a graphical interface that is reserved with intuitive buttons that are easy to navigate and efficient to operate. Lastly, the platform allows unlimited visits with inexhaustible bandwidth.
2. Editor
A WYSIWYG editor is one of the simple editing tools employed to design your WordPress blog account. A plethora of templates can be used to create your dream website. However, the customization of these websites is limited and are not well-suited for higher-end business or users. Further, the addition of plugins to enhance the performance of the website is also limited.
3. Password Protection
WordPress.com has similar password protection as WordPress.org. The platform allows you to protect your post, page, or other content. This can be done by altering its visibility setting or using applications like form lockers, password plugins, etc.
4. Content Scheduling
WordPress allows users to upload content that will be published in the future. Scheduling posts saves time that allows users to draft several posts at once, which gives approval for a larger marketing campaign. It is simple to schedule a post with the platform using its efficient interface.
5. SEO-Friendly Structure
WordPress.com blogs are search friendly by default due to their unique interface and content publishing format. The platform allows you to add metadata, tags, and keywords that allow you to rank your website higher on Google.
6. Customer Support
WordPress.com doesn't have dedicated customer service. However, the platform is very famous around the world, so there are several reviews and tutorials by various people in the community wherein you will find all answers to your queries.
7. Pricing
The basic WordPress.com account is free, and you'll get a free subdomain, but ads and branding on your site will show up. You can upgrade to a Personal plan for $4 which is billed annually to remove advertisements or logos on your website. The plan also gives you a custom domain name. The premium plan is priced is $8 and gives you additional design tools with better storage.
Pros
Free to use
Easy to set up
Simple maintenance
Great for users pursuing blogging as a hobby
Cons
Displays ads on the free website
The free version limited to a WordPress subdomain
Limited flexibility and customizable options
You cannot run advertisements to monetize your free website
7. Blogger – The pioneer of internet blogging
Blogger is a blogging platform that has been around for a long time. Starting in 1999, it is one of the pioneers of internet blogging. The platform is not as popular as it was, but it is a great blogging website for hobbyists. It is free to use, and you can get started within a few minutes.
What Redditors say about it:
u/eldonhughes- "Blogger is still there, and it's part of Google Suite which means it is free to use. It hasn't been supported by Google as its other tools. But it is easy and fairly safe to set up or use. It doesn't have many bells and whistles as WordPress. Whether it can do what you want is based largely on what you are planning to do".
u/code_vector- "I use blogger and find it easier to use over other platforms that I have worked with. I have also seen serval lots of big blogs that use it".
Features of Blogger
1. Ease of use
Blogger is the easiest platform to get started with your blog. The only major step to start a blog on this platform is by signing up to get started. There are a variety of templates that are available for you to select from. The interface is simple, and it is ideal for a novice or a person who's not so tech-savvy. There is also no limit on the number of posts you can publish or the number of visitors to your website. However, the platform has limited customizability, and users can only make certain changes. This invariably means you are not able to stamp your authority or create a brand with your blog.
2. Monetization
Blogger allows its users to monetize their blogs by running custom ads. However, this is only possible if you have a paid version with your custom domain to run your blogging website.
3. Pricing
Blogger is a platform that is free to use and comes with a Blogger subdomain. If you want a custom domain, you will have to buy it from a third-party domain registrar.
Pros
Blogger is free
It is easy to use and manage without having any technical know-how.
Secure and reliable
Owned by Google
Cons
Limited to basic blogging tools
Not very flexible
Design and customization are limited
You don't have ownership of your website
Google can terminate your blog or close the platform altogether
Choosing the Best Blogging Platform to run your Business
Finding the best blogging platform is important to ensure that your blog is a success. So, selecting the best platform is highly important. If you're not sure which is the right choice for you, here are our recommendations.
WordPress.org- The best overall blogging platform for beginners and experienced bloggers.
SquareSpace- The best blogging platform for its simplicity and ease of use.
Medium- A social platform to share your writing with wide audiences
BigCommerce Essentials- The best blogging platform for building an eCommerce store having in-built blogging features.
If you're looking for a platform similar to WordPress; but with a better speed, then you can try Ghost. Further, if you are looking for free blogging platforms other than Medium, you can consider WordPress.com or Blogger. There are a few limitations with the free versions, but you'll be able to get your content to the audience.
Best Blogging Platforms Reddit FAQs
What is a blogging platform?
A blogging platform is a content management system that helps power your work. These platforms allow for a way to publish content and edit it without creating a mess with the code. Blogging platforms have themes or templates that enhance the aesthetics of the grade, and all this can be done within a few clicks. Further, you can make use of this platform to run ads, e-commerce stores, or more to make your content into a sellable product.
Which blogging platform is best to earn money?
The self-hosted platform WordPress.org is a great way to earn money by monetizing your blog across different channels.
What is the difference between WordPress.org vs WordPress.com?
WordPress has a flagship blogging platform i.e. WordPress.com. It is a hosted platform that allows you to set up a free blog utilizing the WordPress.com domain. However, you can choose to utilize a custom domain to remove ads or go for a premium plan with advanced features.
WordPress.org is the other version of WordPress. The service is self-hosted and open-source blogging software wherein you get an opportunity to install a website on a host without having to abide by terms applicable to WordPress.com. You have to pay for the host, but the software is free, and most web hosting companies allow for a 1-click installation process. If you want to run your own blog and unlock its potential, then you should go for WordPress.org.
Read Next:
Best Social Media Management Tools Reddit
Bluehost vs Squarespace Reddit