Access to the internet is essential for our daily life as we use it for communication, work, research, bookings, and entertainment purposes. Having the internet for travel has become a crucial tool to stay connected with your friends, navigate, and other important tasks.
If you are traveling abroad, what are the best ways to get access to the internet are some common issues faced by travelers. You might think high-speed internet access will cost you a fortune when traveling across multiple countries; however, that is not the case. There are several horror stories of people returning home from trips with huge bills due to their mobile phones roaming on data networks when they are away.
This doesn't have to be you, as there are several options to get internet for your travels, from free to premium options. In this article, I'll discuss how you can travel while having access to high-speed internet at affordable prices.
How to Get Internet Access While Traveling
1. Mobile Service Provider
The first thing when you decide you want access to the internet while traveling is to check with your mobile provider for a roaming package for countries you are visiting. This is often called an international plan that is offered by the service provider. Under the right circumstances, this is the simplest and cheapest way to get internet when you travel.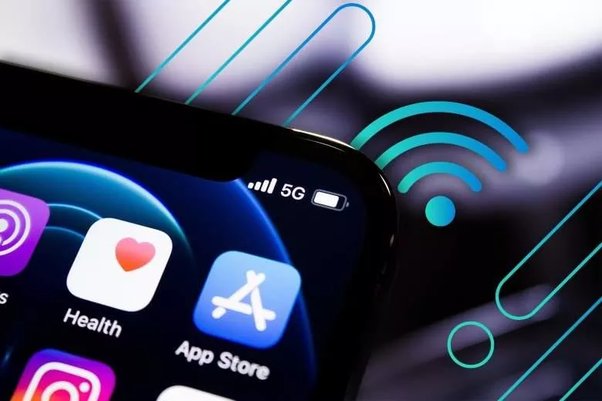 Some providers in the UK and the US offer internet in 2G and 3G speeds across some countries without any additional charges. To get a complete picture of this, contact your local service provider and get details about their roaming plans.
This is a cost-effective solution if you require to get online for a few days. However, if you want internet access for long periods, then there are other options you can look at below.
Service providers can also offer hotspot options for smart devices that can help you connect with different devices to Wi-Fi while traveling. You will require to discuss these options with your carrier provider while inquiring about their international plans.
It is important to note that you should switch off the roaming when it is not in use while traveling abroad. If not, it can incur hefty charges when you arrive back at your home. All this is the major reason why you should look at other options to invest in the Internet while traveling.
Pros
The easiest method to get connected to the internet while traveling
Minimal costs if the provider supports it
Hotspot options for smart devices
Cons
Speeds may be slow
Can result in hefty charges
2. Local SIM Card
A Local SIM card is the simplest way to access the internet while traveling around the world. In most countries, you can get your hands on SIM cards at various points of entry, including airports, stations, bus terminals, and local shops. This being said you can end up spending plenty of time looking for a suitable SIM card at the destination you land. I would recommend that you ask around different kiosks to find the right SIM card with the best data for the price. A local SIM card should be considered only if you will stay in a particular area for a month or more.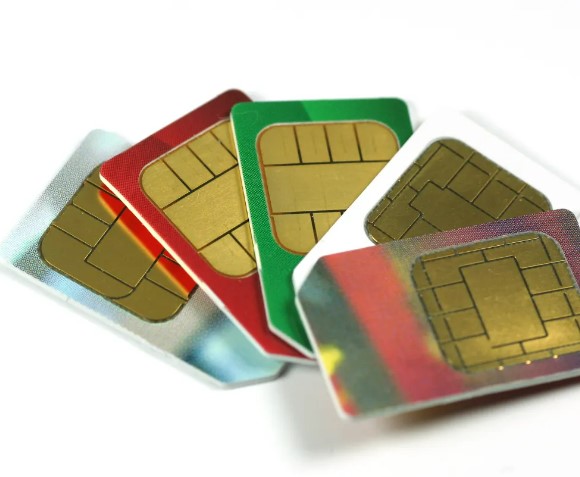 When you are purchasing a local SIM card, you have to be aware that some countries have strict rules during the purchase of a local SIM card. Here you may be asked for a social security number or other identification details to activate this service. In these countries, the best course of action is to look for other options.
Local SIMs have certain local regulations; check them before you purchase them or look for a different option. Further, see that it is compatible with your phone and helps you share data with other devices. The last point is important when you are traveling as a duo or family, as you don't want to buy multiple SIM cards when you reach your destination.
Once you activate the SIM, you'll have to configure its APN settings on the phone. This varies from phone to phone, so you'll have to know this or contact customer support to get it sorted. You'll need to check if the card has data activated. Some SIM cards are preloaded with data, while others may require a top-up. This is an added headache and requires you to know the local language to do the entire thing correctly. All in all, purchasing a local SIM card comes with its own share of drawbacks other than advantages.
Pros
Fastest local speeds
Available at a variety of rates as per the destination
Best for long-term trips
Start using it immediately after purchasing it
Cons
Time-consuming when you reach the destination
Your phone has to be unlocked for the SIM to work
Some devices may be not compatible
Certain SIM cards may not allow data sharing
Not recommended to be used for laptop or computer devices
Not worth it for short stays
3. Airalo eSIM – Simplest Way to Get Internet While Traveling
If your mobile operator doesn't offer good roaming prices and speed, then you should look into a SIM that is designed for travelers. Airalo eSIM is a global provider that prevents the hassle of switching SIMs in and out of your phone while traveling.
Click Here To Check Airalo eSIM Packages

You might say Airalo is more expensive than getting a local SIM card based on the destination; however, they are convenient and offer better speed and performance around the world.
Airalo covers 200+ countries around the world which help users to be connected on the go. The tool allows you to connect with local as well as cellular companies around the world. With this SIM card, you are basically purchasing a local eSIM cellular plan from your local provider. The platform has spent several resources and time to efficiently connect local networks to cellular companies across the globe. With Airalo, you no longer have to worry about getting a SIM in and out of your device. All your internet requirements can be achieved without you having to pay a fortune.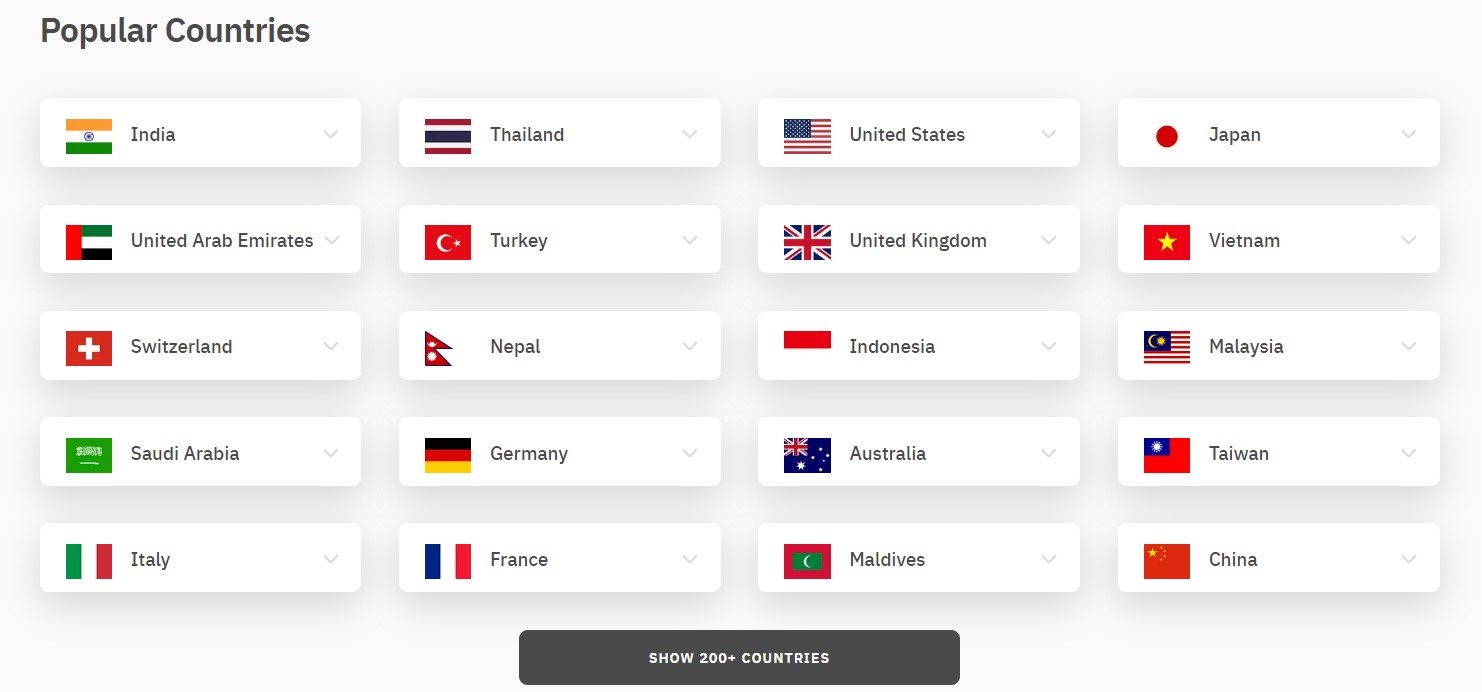 Airalo utilizes the top cellular networks around the world to provide data to eSIMs. You can check the network for your country, then visit their page and select the country name under Local eSIMs and click on the packages for additional information.
Airalo eSIM is compatible with different devices; you should look into that before you go ahead to purchase the eSIM for your travels. If you are using older devices, then it may not support them, so you will need the latest cellular devices to use them.
Another important point you have to understand is that your device has to be unlocked by the carrier. Several carriers lock the devices as they are given monthly or leased from the carrier. Certain devices that you pay for may lock the devices for a certain time frame after they are purchased. So, in this case, Airalo is not compatible with your cellular device.
How does Airalo work?
To use the Airalo eSIM, you have to download the Airalo app from the Play Store or App Store. Simply follow all the instructions carefully and add the eSIM to your phone by enabling the device settings. All this can be done on your phone without requiring you to waste time using a laptop or computer. Here, users can purchase the eSIM directly from the website and connect to it using its QR code.
Click Here To Check Airalo eSIM Packages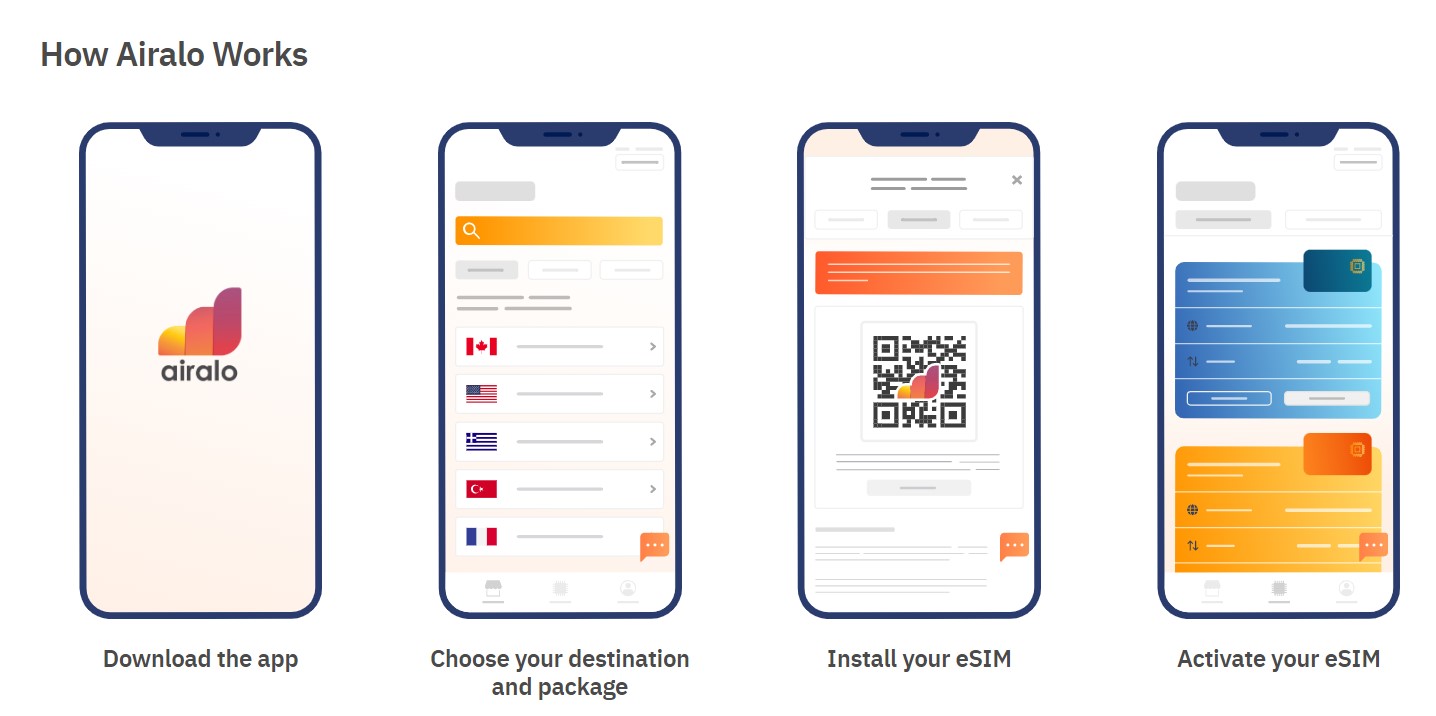 You can activate the eSIM once you arrive at your destination. However, in some places, you'll require to follow some additional steps and follow the instructions further by setting up an APN. It supports multiple languages, so once you enter a country, you can directly connect with the support team of Airalo. The team will contact you in your native language. Now you will not have a barrier to communication, and you can conduct your business without any worry. The installation process is sleek and simple, and you can get access to high-speed internet without much hassle.
Packages offered by Airalo
Airalo offers data-based packages, so you can't make calls or SMS using it. However, you can send messages or calls across most internet-based services directly on your phone. It comes with three standard packages:

Local eSIM- The eSIM is designed to work in a certain jurisdiction and is great if you are visiting one country for a trip. This eSIM provides coverage across 200+ countries.
Global eSIM- This eSIM is ideal if you are planning for a multicountry trip across several regions of the world. It gives users access to 1-20 GB of data with a validity of 7-180 days.
Regional eSIM- The eSIM allows users to get complete coverage across different regions and continents. This is great for multicounty trips within the same region of a particular country.
Airalo eSIM can be purchased based on the country you are visiting, and the prices will be based on the location, data amount, and the validity of the plan. Now you don't have to worry about stacking plastic SIMs. Using Airalo, you can store these eSIMs directly on your device without needing to search the plastic SIM cards at an airport.
Why is Airalo better than a traditional SIM card?
Airalo offers reliable eSIMs, which give great speed and affordable pricing. Several travelers using the internet from their service providers come home with huge bills to their data plans, even though they have turned to roam off in a foreign country.
The Airalo eSIM allows users to purchase regional and local data plans all around the world from local providers. The device helps reduce time and effort which will allow you to connect with cellular networks around the globe. Physical SIM cards are turning out to be a thing of the past, and these eSIMs are taking over, making the lives of travelers flexible and easy.
With this eSIM, you no longer have to worry about any hidden fees or expensive roaming fees. Now you can easily contact or book a hotel or cab without the bills skyrocketing.
Some common benefits that come with the eSIM are:
Better security for your SIM
Instant activation once you purchase the eSIM
Switch over between local, regional, and global plans easily
Flexibility to install a new eSIM anywhere and anytime
Local data plans from local providers
No issues with storing a physical plastic SIM card
Comes with several options for data plans and packages
Keep your number active while being able to switch your data plan anytime
No excessive roaming charges
Fewer restrictions with contracts or other commitments
Click Here To Check Airalo eSIM Packages
Airalo offers good chat support built into its app, so you don't have to be scared about being stuck in a place without any support. The friendly team can resolve nearly all user queries within a short time frame. If you compare their customer support to their competitors and local SIM customer support, then you will be surprised that it is much better.

In-App Currency
Airmoney is the in-app currency of Airalo that is generated when users purchase an eSIM. It also has a referral program, so if somebody uses your referral code and the payment is verified, your account wallet will be credited with a percentage of Airmoney. The unique offering is not available with your regular SIM card providers.

Pricing
The price of an Airalo SIM is based on the location, amount of data, and validity period. You can purchase the top-ups directly from your eSIM to suit all your requirements. Using the eSIM helps you get rid of roaming charges, and you no longer have to travel the world worrying about a hefty bill once you get home. Its lowest mobile data plans are available starting at $4.50, which gives it an edge compared to its competitors.
Pros
Super easy to stay connected while traveling
Access to eSIM plans in 200+ countries
Excellent internet speed and performance
eSIMs are connected to the fastest network
Efficiently save 10x roaming on mobile devices
Affordable plans without any hidden fees
Offers regional and global plans for better user convenience
Supports multiple languages
Great customer support
Cons
No live chat support
It is not cheaper than local SIM cards
Mostly supports data-only plans and is limited to calls or SMS
No family or share data plans
4. Skyroam Solis Portable Router – Ideal Way to Get Internet During Travel
Skyroam Solis is a portable Wi-Fi router, which is a great choice for international travelers that are looking to access the internet throughout their journey. The portable hotspot is very reliable, and you carry it on the go. The portable router is owned by SIMO, a worldwide internet services company, and provides Wi-Fi connectivity in 135+ countries.
Skyroam Coupon Code: THINKTRAVELLIFTGROW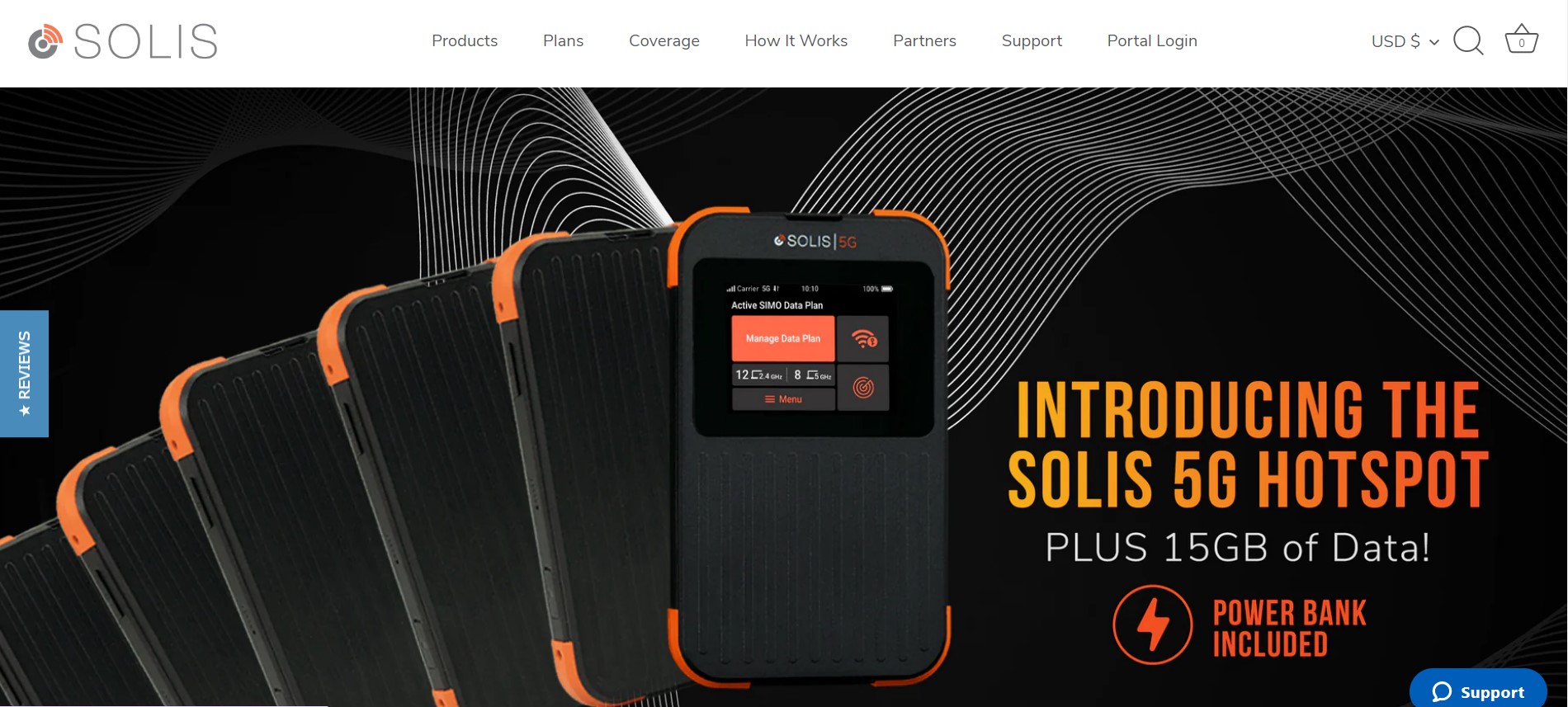 Getting access to reliable Wi-Fi on the go is a huge hassle. You might be thinking hotel Wi-Fi or your normal SIM cards are not always stable and reliable. Every internet access tool has its set of downsides. However, it is a big issue to see which plan or provider you need to use when you are overseas. Even then, there are limitations, as certain countries don't allow users to legally purchase a SIM card. There is a way around this, but researching and finding out about it is a huge hassle, and you don't have the time when traveling across international areas.
The Solis portable router is easy to use and is a lightweight, friendly gadget for every traveler in the market. The small orange puck measures 3.5 inches across and under an inch tall, giving it a powerful performance. The top portion of the router has a power button with a vertical LED stripe that has a visual indication of the battery life, with three other lights showing the connectivity and data transfer. Further, it has a single USB-C port on the side that allows you to charge the device.
The Solis portable router has an in-built battery powered by a 4,700 mAh battery; it claims it will last up to 16 hours for a full charge. You'll be surprised that the device can also be used as a power bank. It will charge your other devices and help you stay charged during your travel.
How does Skyroam Solis portable router work?
Skyroam Solis offers Wi-Fi on the go by connecting you to the nearest cell network having 5G and 4G LTE speeds in over 135 countries worldwide. You can easily be connected whether you are working from a local restaurant or enjoying in the Maldives. To use the portable router, you'll require to follow these steps.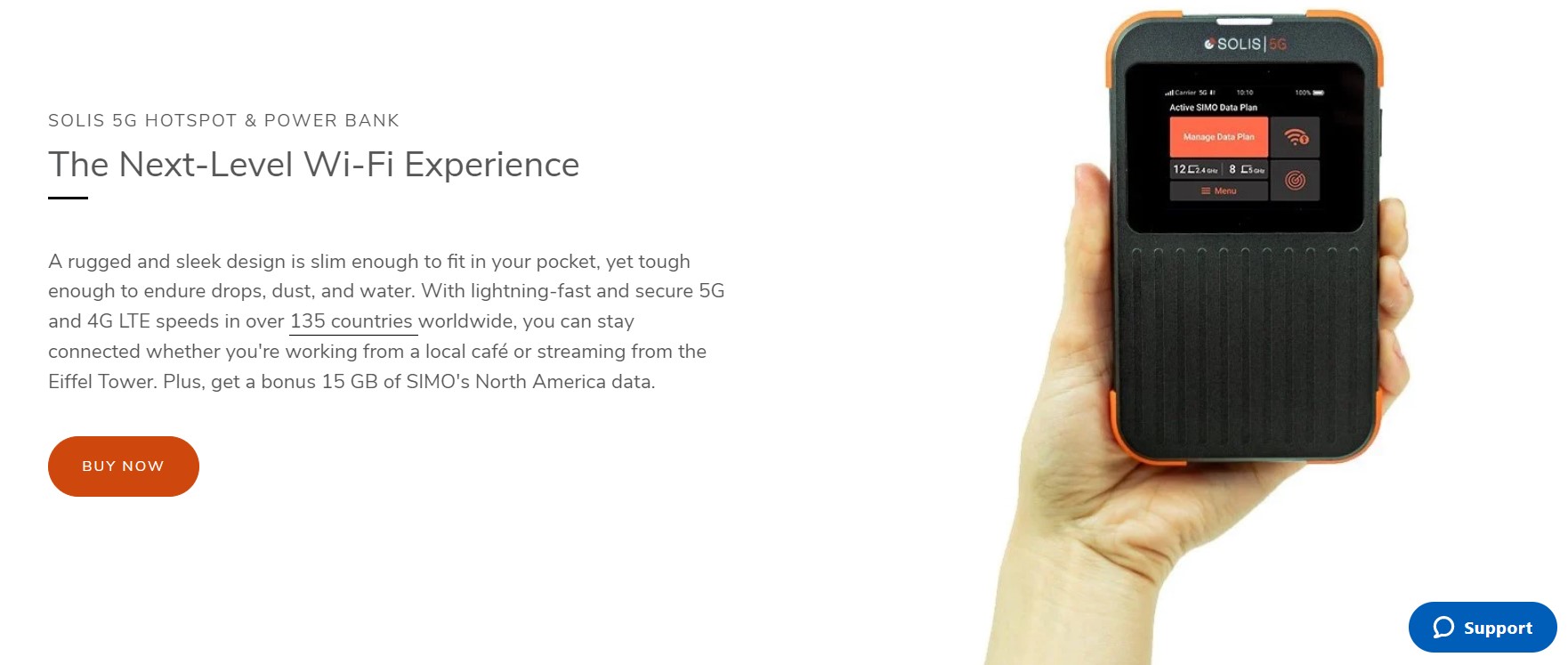 Grab a Solis global hotspot from your private, secure, and portable Wi-Fi connection wherever you go.
Download the Solis Wi-Fi app and create your account to connect with the Solis hotspot.
Select the best Wi-Fi option, you can select it based on a 24-hour, per GB, or unlimited data subscription plan
Once you've done this, you can stay connected to the strongest available signal from the town or the world.
Skyroam Solis portable router makes use of SignalScan technology, which continually scans signals around and searches for available mobile networks. It will run speed tests for all the networks and connect you to the strongest signal. The tool connects you to the fastest speed, and you can connect to its latest 5G data models. But you have to understand where there is no internet infrastructure, the speed will be compromised.
VPN Protected
Solis Wi-Fi routers come with VPN protection that ensures your privacy is not breached at any point in time. The Virtual Private Network uses public and private networks to add a layer of privacy, security, and access to content based on location-based blocked sites. So now you can be safe from being tracked online by malware or hackers. The VPN is very important when traveling abroad if you are planning to do anything personal, transactional related, or for your business venture. This VPN will give you the peace of mind to safely use the internet when you are abroad.
The Solis VPN allows your information to be
Secure- Protect your data and information from hackers or malware using the versatile Solis VPN-grade military encryption. You can easily block suspicious websites and protect against flash ads automatically on the platform.
Remain private- Solis portable router helps you hide your IP address and prevent your data or information from being leaked. You can easily browse anonymously without your history, downloads, and services being monitored.
Access content- If you are ever blocked online because of a physical location, then you will never face the issue using this feature. You can select from the available countries to surf the web freely using the VPN.
Skyroam Solis X and Solis Lite
Solis has 2 types of portable Wi-Fi routers in the market, which are suited for international travel. I've listed the major differences between both the products below:
Skyroam Solis X- Solis X is the one with more functionality and is slightly expensive. It is a successor to the Skyroam Solis and has better performance and efficiency. The tool has a smart assistant and comes with an 8 MP camera. It is priced starting at $170, but it is hard to find it on online retail sites.
Skyroam Solis Lite- The Skyroam Solis Lite portable hotspot is the most common portable router among the two. It is a basic Wi-Fi hotspot that acts as a power bank. It is priced starting at $119, which is cheaper than the Solis X.
Pricing
Skyroam Solis portable routers are available with 4 standard plans, which are listed below:

Global Daypass- This is the most common plan and gives you unlimited Wi-Fi for 24 hours. You can buy it and activate it whenever you want. This plan is best for those going for quick international travel or short road trips.
Global Pay-Per-GB- The plan is great for a one-off trip and gives you access to high-speed data with no throttle. Its gigabytes also don't expire after a period of time.
Global Unlimited subscription- The plan offers 20 GB of high-speed data, which gets slow after the limit is exhausted. The plan can be availed on a monthly basis, and it is automatically renewed at the end of its cycle. The plan is best suited for full-time or extended international travel trips.
Global GoData Gigabyte subscription- The subscription plan offers high-speed data with no throttle. This plan also has an auto-renew feature after 30 days and is best for international travel.
Pros
Provides internet access to 135+ countries
Small and lightweight device
Great solution for digital nomads and world travelers
Instant connection without SIM cards
Excellent network speed and connectivity
Powerful VPN to ensure your privacy
Supports up to 10 devices
Solid battery life
Good customer support
Cons
Doesn't work in areas without cell phone coverage
Data plans may be slightly expensive
Difficult to use third-party USB cables for charging
5. Unlocked Portable Router – Cheapest Travelers Internet
An unlocked portable router is a simple device that is helpful to give access to travelers on their trips. The major benefit of the device is that you can connect several devices at once, giving it an edge. It is a great option for travelers going for work trips or with their loved ones.
The router is portable and lightweight, so you can easily transport it in your bag or luggage. However, you have to charge the device every time to give you accommodation if it runs out after the day. To start off, it is best to charge it fully to ensure it lasts the entire day.
To allow it to operate, you will need to insert a compatible SIM card alongside network coverage for your destination. The device is not compatible with all devices, so check it before making the purchase. Further, you will have to purchase a SIM card when you land at the location. Once you've inserted the SIM card, connect it to your phone as you would with your Wi-Fi network at home.
Pros
Easy and convenient to use
Works similar to a home router
Connects to up to 16 devices at a time
Lightweight to carry
Allows you to connect mobile devices-whether it is locked or unlocked
Cons
Be careful to keep the router charged
You have to carry the router to get internet access
Spend time to get a compatible SIM card at the destination
6. Pocket Wi-Fi Rental – A Popular Travel Internet Option
A pocket Wi-Fi is similar to a portable router that connects a cellular network for data. This helps create a local Wi-Fi hotspot that can be used to connect different devices. In certain countries, it is against the law to purchase SIM cards, so you are limited to renting these rentals at your destination. In general, it costs anywhere between $7 to $12 per day of travel to access unlimited internet. To get the best deal check the terms and conditions of your rental with different providers and check its features.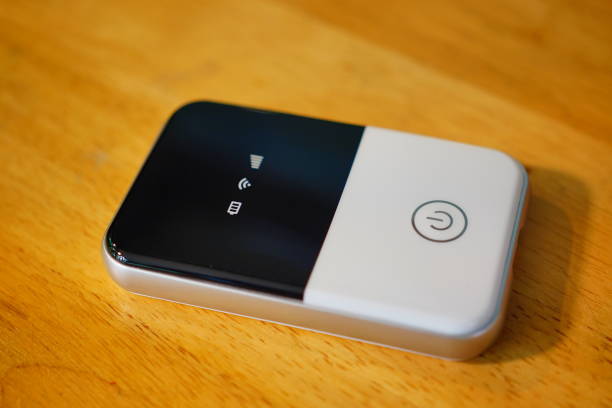 One of the major advantages of pocket Wi-Fi is that you get your hands on it directly at the airport. You can be assured that once you land, then directly connect to the internet. There is also the ability to rent it before time and pick it up when you arrive at the spot.
The device is great when you are going for a short trip, as you can rent it for a day, week, or per GB. It helps you to efficiently connect with different devices, including laptops and cellular devices. This is not suited for long trips, as you will have to return and rent the router back again.
Pros
Simple and convenient to use
Connect multiple devices at the same time
Lightweight and works like a home router
No need for a SIM card
Rent one from the country of origin and pick it up at your destination
Any device can connect with the network, whether it is locked or unlocked
Cons
Available in certain countries
Cost-effective solution for frequent travelers
It needs to be charged to work efficiently
7. Satellite Internet – Traveling on an RV, Boat, or Larger Transport Services
Satellite internet is a robust way to get access to the internet. It utilizes communication satellites to easily transmit and receive data signals. It is great to offer internet access to areas where your traditional internet connections like DSL or cable are unavailable to be deployed.
If you are using satellite internet, then you require a bit more space. To have access to it, you need more physical space alongside a power source. A normal traveler is not likely to travel using a satellite dish in their luggage; however, an RV or boat owner has all the space needed for such a setup.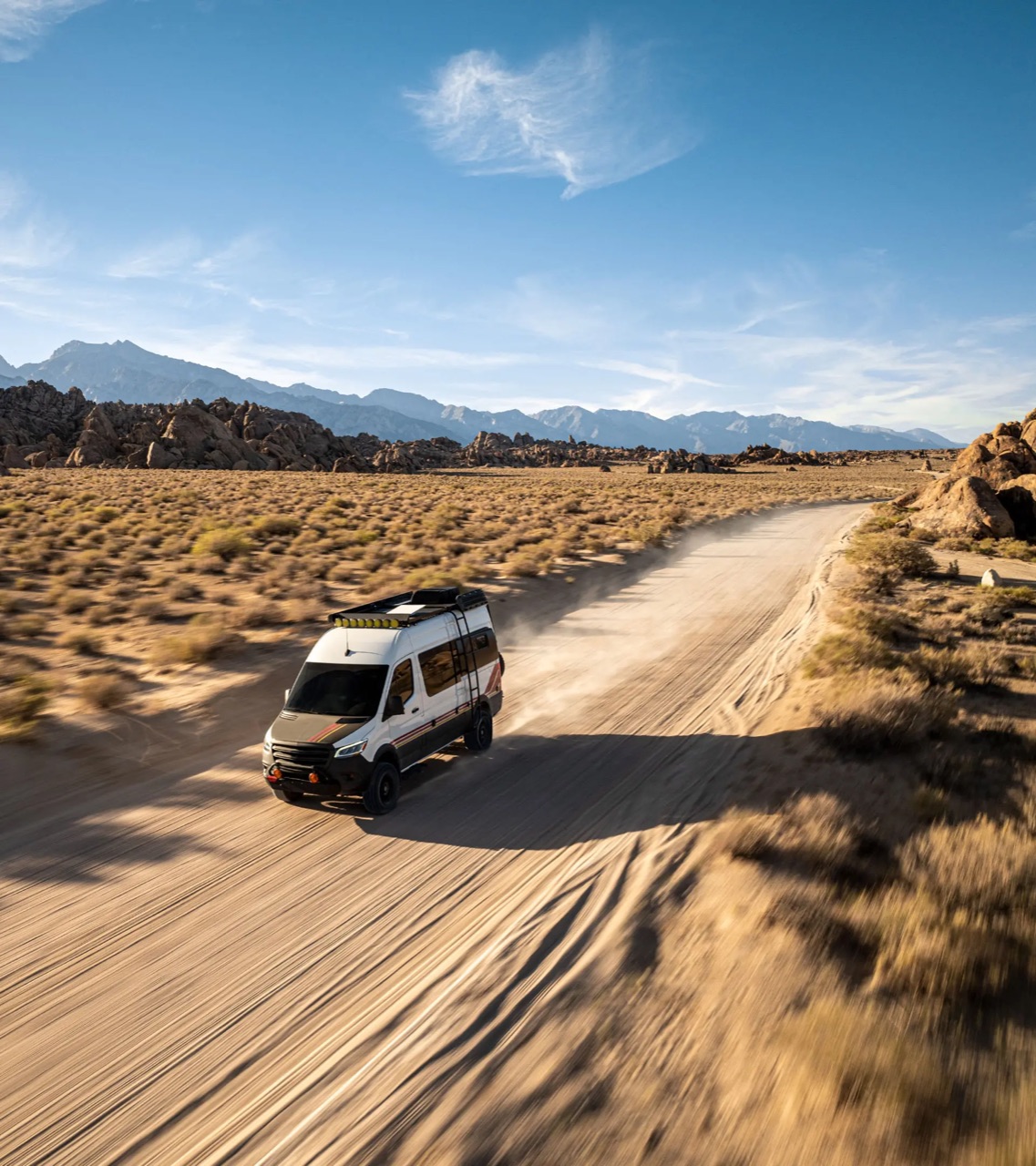 You might be wondering that RV owners can make use of SIM cards or mobile hotspot devices; however, they come with their downsides. A major drawback is that they require cellular coverage to work, especially in remote locations. However, satellite internet can boost the signal using an external antenna if there is no signal in the area. This is also the same with boat owners, as the open seas don't have any cell towers.
Satellite internet is designed to give global coverage to the user, so you can get access to it anywhere across the globe. With this in service, you don't have to worry about slow internet as the number of people using it increases.
A satellite internet has a satellite receiver, which you would normally mount on your RV or boat. The receiver is pointed to a satellite in the sky, and it will transmit data signals which are connected to your network infrastructure. The data is then transferred over to the user's satellite dish, which is installed at their location.
The satellite internet has a varying speed ranging from 10 to 100 Mbps for downloads with upload speeds between 1 to 20 Mbps. But this system has inherent latency due to the long distance the data needs to travel between the user, satellite, and earth station. This can result in higher ping times that may affect real-time applications like video conferencing and online gaming.
The cost of setting up the Satellite internet is slightly expensive and has limited upstream speeds that will hamper its performance. Further, they are sensitive to adverse weather conditions that may impact the quality of internet connection.
Pros
Wide coverage around the world
Quick and simple deployment
Independence from infrastructure
Global accessibility, suited for maritime and aviation application
Cons
Suffers higher latency due to the distance of signal transmission
Availability of limited bandwidth
Adverse weather conditions can obstruct the signal and affect the quality
Slightly more expensive to set up and use
Slower speeds and upload time
Can cause environmental damage
8. USB Dongle – Great Tool to Connect to the Internet When Traveling
A USB dongle is a handy tool that powers you with the internet when traveling. I would recommend it if you want internet primarily on your laptop over mobile during your travels.
These USB dongles can help you connect to 3G, 4G, or 5G networks on your devices without having a built-in cellular connection. They are basically portable modems that allow efficient connection to the internet via cellular networks. To utilize it, just plug it into a USB port without requiring any complex setup procedures. After you have connected it, you can automatically install it, enabling internet connectivity.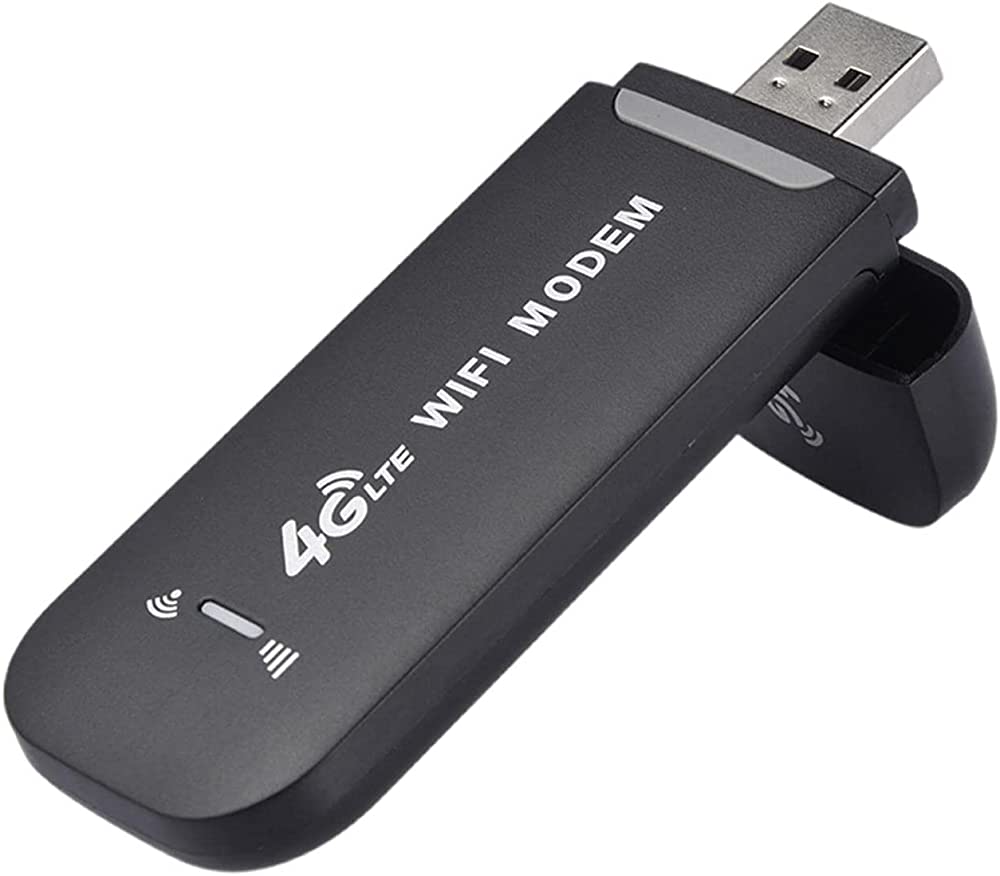 The USB dongles are compact and easy to transport from one place to the other due to this. You can carry it by putting it directly in your back or packet, making it good for travelers that want to be light while also having good internet access. Certain devices also offer connection with multiple devices creating a Wi-Fi hotspot. This is great to share the internet with tablets, smartphones, and other computers, which are in close proximity.
If you compare it with other options in the list, then it is not a great choice for travelers that ate looking for a travel internet package. These dongles are limited in terms of speed and stability, plus you'll have to purchase a SIM card at your destination to access the internet using it.
Pros
Easily connect to laptops or USB ports
Simple to carry during travel
Good alternative if you are traveling for work
Cons
Poor network stability with speed limitation
Requires time to find a compatible SIM card at the destination
Can be only connected to a laptop or USB network
9. Public Wi-Fi Network – Another Good Way to Get Internet While Traveling
If all the plans mentioned don't interest you and you don't require to be online every minute of the day, then you can go for public Wi-Fi networks that are available as you go. The major advantage is that it is totally free and is compatible with any type of device. In several countries around the world, you can find free Wi-Fi in restaurants, museums, or some public spaces.
If you would like to extend the signal further, you can use a wireless range extender, also called a travel router. The small device will boost a weak wireless signal, allowing you to connect with devices further from the location you had connected to.
The major disadvantage of public Wi-Fi is security, unreliable connectivity, and speed. For short trips that require low internet usage, this is a decent option for staying in touch with your friends.
Pros
Completely free
Available across different types of accommodations
Best suited if you don't need the internet every time
Cons
Privacy and security concerns
Available at a few sites
Unreliable connectivity and speed
Don't Forget A VPN
In this article so far, I have listed the best devices that can help you get access to the internet on your travels. In all this, I would recommend that you use VPN to keep all your information and data safe. This is especially important in case you are connecting your devices to public Wi-Fi. However, staying safe by connecting to a VPN, even for other internet devices, can protect your data and information. You will most likely not want your browsing data to be exploited when you browse the internet, and VPN will protect you against malware and hackers.
I've listed two of the best VPN providers that are best for travel in the market. These providers will keep your sensitive data, passwords, banking data, and any other information safe while you are traveling.
1. Surfshark – Cheap and Reliable VPN Service
Surfshark was launched to improve your online privacy by routing your traffic using an encrypted connection to its remote server. The tool has good network protocols that allow it to send users data through the internet, which is necessary for browsing websites utilizing social media or anything else online.
Get 83% Discount on Surfshark VPN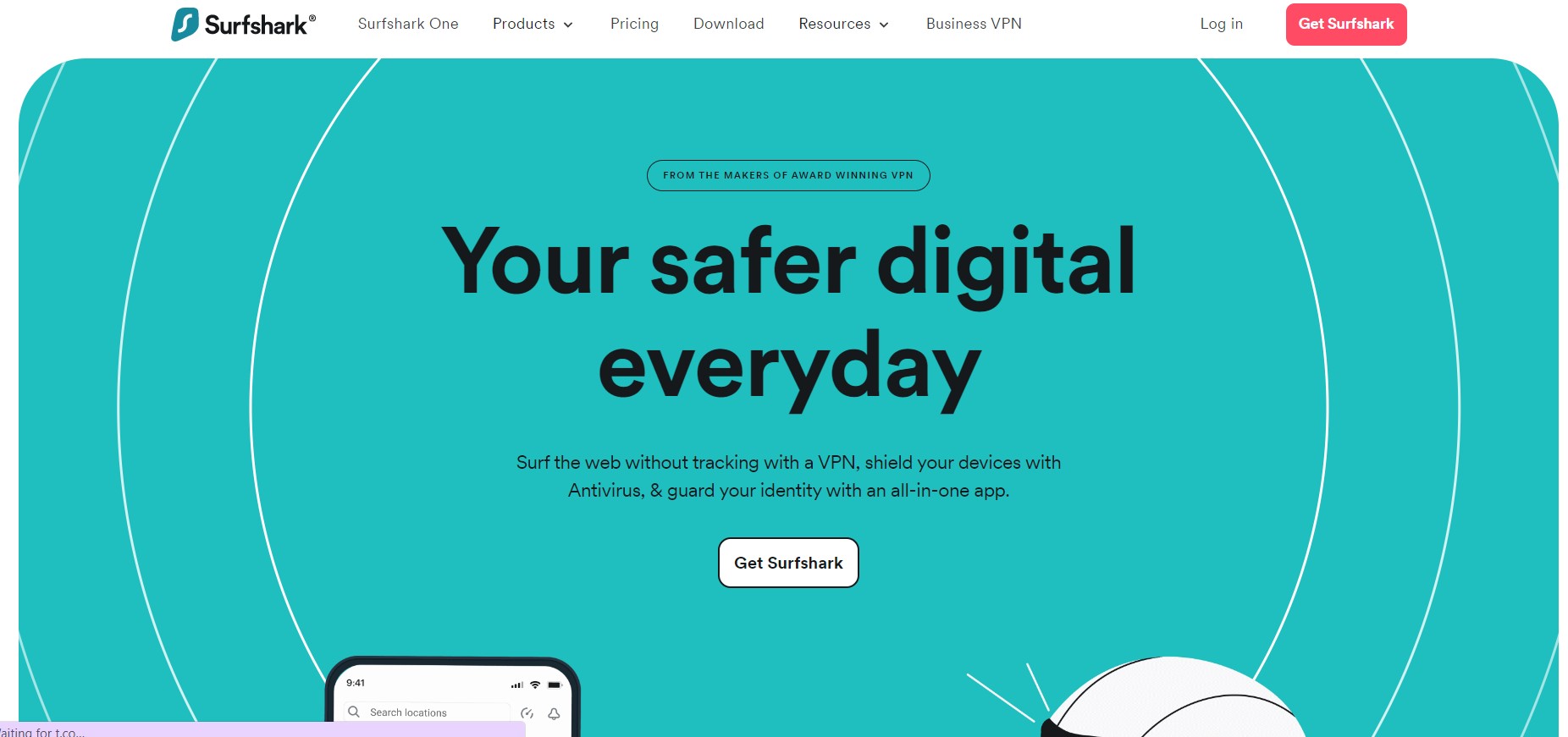 The VPN uses IKEv2, OpenVPN, and Shadowsocks protocols to encrypt the proxy to overcome restrictions and powerful firewalls. Its encryption is another key aspect that allows it to stand out in the market. The only place it lags behind is the servers it has around the world.
The Surfshark tool has superior speed showing excellent upload and download speed to give it an edge in the market. It offers good P2P support with excellent Geo unblocking functionality. The tool supports an array of devices, so you can stay connected on your travels.
Surfshark has a great kill switch to terminate all services in case you think something is going wrong. Its anonymous browsing feature helps create camouflage and ensures your internet provider doesn't know that you are using VPN. The split tunneling and multihop feature are powerful tools that come with this VPN provider. Overall, from the time of download to usage, the experience is smooth and sleek.
Surfshark VPN is available on monthly, 1-year, and 2-year subscription plans. Its subscription plans start at $12.95 per month.
Pros
Unlimited device connections
Built-in ad tracker and malware blocking
Great speed and performance
Smooth user experience
Great split tunneling and multi-hop features
Good potential in the Surfshark Nexus
Fast customer service
Cons
Privacy policy is a bit short
Fewer servers than other VPNs
Kill switch can be unresponsive sometimes
2. NordVPN – Powerful VPN With Most Servers
NordVPN is a great virtual private network that helps protect your privacy online by creating an encrypted tunnel for your data. This will protect your IP address, and you can browse the internet on your travels without any worries.
NordVPN has its headquarters in Panama, making it a safe space as it is based outside of the Five Eyes intelligence-sharing alliance. So, the country doesn't have any mandated data retention laws, and no governments can access your data.
Click Here To Get 70% OFF NordVPN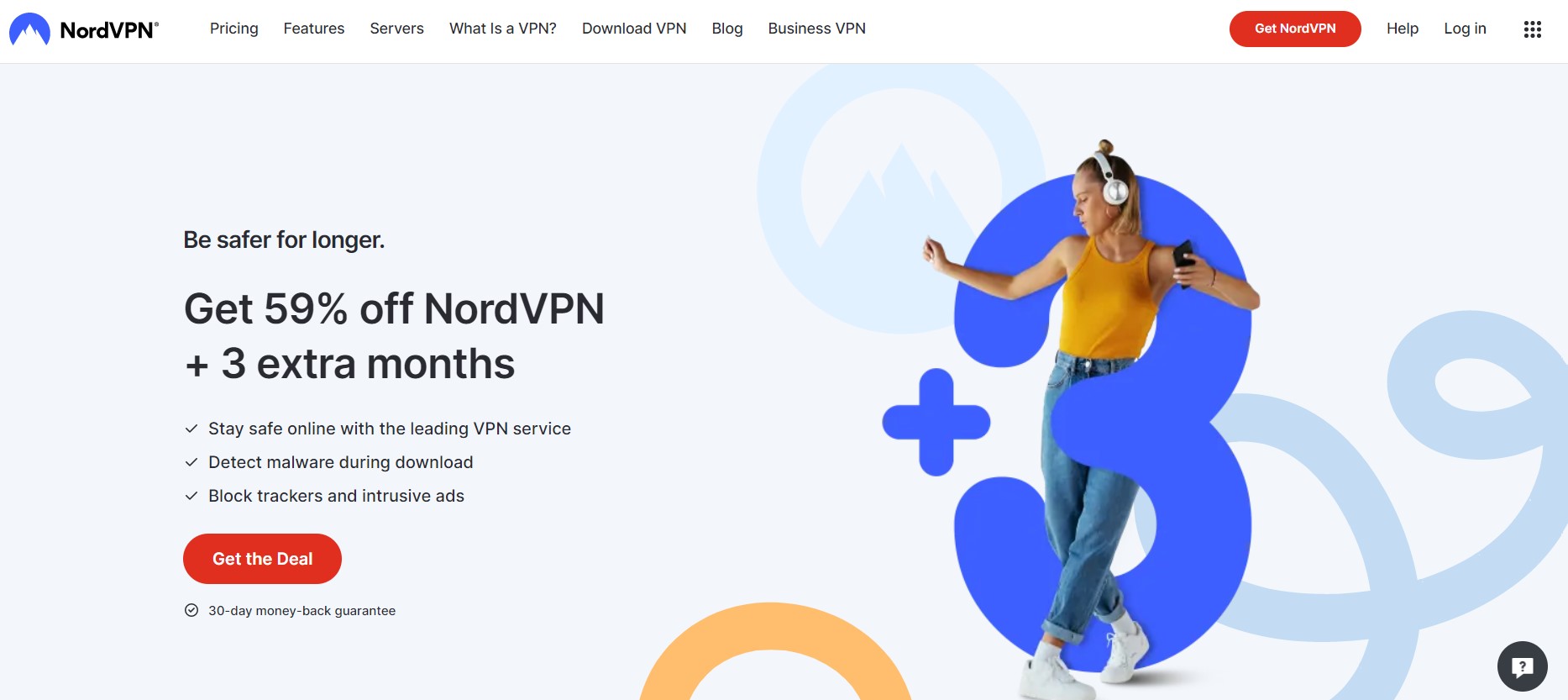 The VPN tool has blazing speed and uses NordLynx tunneling protocol, which ensures you get security alongside speed. Its unbreakable encryption with its independently audited logs gives it complete anonymity.
NordVPN has a simple download process, which can be done using the app store or NordVPNs official website. Its setup process is simple and works on different devices; however, Windows is the best choice for it.
The VPN makes use of its own collocated servers and maintains them well. This is a great commitment from a VPN provider as it gravely reduces the risk of data breaches from external sources. All its servers are stored in RAM, which ensures all data is wiped off every time a server will be restarted, and there is no disk drive to permanently store the data.
If things don't work well, NordVPN has a kill switch built into the apps. It will disable all internet access if the client detects that you are not connected to the VPN. This protects your traffic from unknowingly sending traffic through unencrypted networks, which will compromise their privacy.
NordVPN is a global player with over 5000 servers, which are distributed across 60 countries. The tool has excellent security features that give it enhanced privacy and secure networks. It also has a powerful split tunneling feature that allows you to protect and give you access to the internet directly.
The NordVPN tool has a great customer support team and provides solutions to all issues. It is priced starting at $12.99 per month with extensive features and functionality. These plans are available as monthly, 1-year, and 2-year subscription plans.
Pros
Great security and privacy
Good speed and design
Data secure against introspection from the government
Excellent performance and infrastructure
Up to six simultaneous connections
Effective kill switch
Unlocks several streaming websites
Cons
Slightly expensive
Supports web-based login
Limited language support
What is the Best Travel Internet Option?
Internet for travel is essential to stay connected with your loved ones, navigate to a location, or book a hotel. There are several ways you can get access to the internet; however, not all are the best and can impeach your security and personal information.
You might select a local service provider or purchase a local SIM card, but that comes with its own problems and issues. If you want hassle-free internet on your travels, you can opt to purchase the Airalo SIM, which allows you to stay connected across various regions with its intuitive plans. Another great option is the Skyroam Solis portable Wi-Fi router that has revolutionized the internet for travelers. You can also opt for USB dongles if you are predominantly planning to work on your laptop during your travels.
There are other specific options like satellite internet, but they are only suited for travelers who are constantly on the move or are in areas that don't have any network reception. Lastly, people who don't want to be on the Internet all day can opt for public Wi-Fi networks.
In all this, and especially if you are using a local Wi-Fi network, it is recommended that you use a VPN to keep your data secure. NordVPN and Surfshark are the best VPN providers in the market. Both VPNs help to keep your data secure, and you can travel the world without any tension or privacy breach.
Read Next: