If you're an international traveler, having reliable internet access throughout the journey is a very important requirement you wouldn't want to go without. However, it can also be very difficult. SIM cards don't always operate in all countries, and there may even be additional charges levied by your operator. This is where the importance of personal hotspots comes into the picture.
Personal hotspots are portable internet hotspots that you can carry with you on the go. Solis Wi-Fi, previously known as Skyroam, is one of the most popular hotspots among international travelers. Solis Wi-Fi is owned by SIMO, a worldwide internet services company.
Click Here to Get The Discount Now
Solis Discount Code: THINKTRAVELLIFTGROW
Solis 5G Hotspot Review
Here's all the important aspects of Solis Wifi that make it the best International wifi hotspot rental in 2023
1. Battery life
Solis Wi-Fi has enough battery life to last you a day with average use. The Solis Lite comes with a battery capacity of 4,700 mAh, which the brand claims will last up to 16 hours on a single charge. Moreover, the hotspot can also double as a power bank to charge other devices, although you may not want to discharge your Wi-Fi Hotspot much while traveling abroad. It charges through a USB-C port, so you don't have to worry much about carrying multiple cords or cables with you just for a hotspot device.
What Reddit has to say
"I have a skyroam solis hot spot. There are a few different hot spot options, but I chose this one because of its relatively cheap price, no contract and the hotspot itself is a battery bank."
-u/TeacherBeela
2. Data plans
Skyroam comes with a lot of data plans. While choosing a data plan for yourself, you should consider five things: time, price, speed, data limit, and your location. A lot of times, you don't need the internet for long periods of time. Short term plans can help. Prices are very important when buying data plans because you would not want to end up getting a plan that's expensive but doesn't deliver what you exactly want and isn't worth it. If you don't need to make video calls or perform other heavy tasks online that require the highest internet speeds possible, you should avoid the high speed plans. You can do well with a standard plan with lower speeds.
What Reddit has to say
"I was looking into the Solis X. You pay for a plan that leverages whatever cell towers / networks are the closest and it works in 150ish countries. Haven't talked to anyone who has actually used it but I'm considering dumping my Comcast cable box for one of those."
-u/richard_slyfox
"Check out Skyroam. That's what we use in our RV when we travel — no contracts, you can buy unlimited data a day at a time or month-to-month, and it's less than $200 for the hotspot. It's not the fastest thing on the planet but gotta love anything that comes with no contracts."
-bryaninmsp
3. SignalScan Technology
Solis Wi-Fi features SignalScan Technology, which continuously scans signals around you and searches for available mobile networks. It automatically runs speed tests for all networks and connects you to the strongest available signal. This makes sure you are always connected to the best available signal and receive consistent speeds. For some intensive tasks like video conferencing, this feature can be really useful for maintaining a constant connection without any turbulence.
What Reddit has to say
"Skyroam Solis is probably going to be your best bet. It's like $100 a month and works in 130 countries. Its vSIM (virtual SIM) automatically connects to local carriers no matter which part of the country you're in.
Otherwise just grab a good Huawei and toss the local Sim card in it whenever you get to a new location."
-u/ScottSandry
Get up to 10% Discount on the Skyroam Solis X. Simply click the link below and use the discount code "THINKTRAVELLIFTGROW"
Skyroam Discount Code: THINKTRAVELLIFTGROW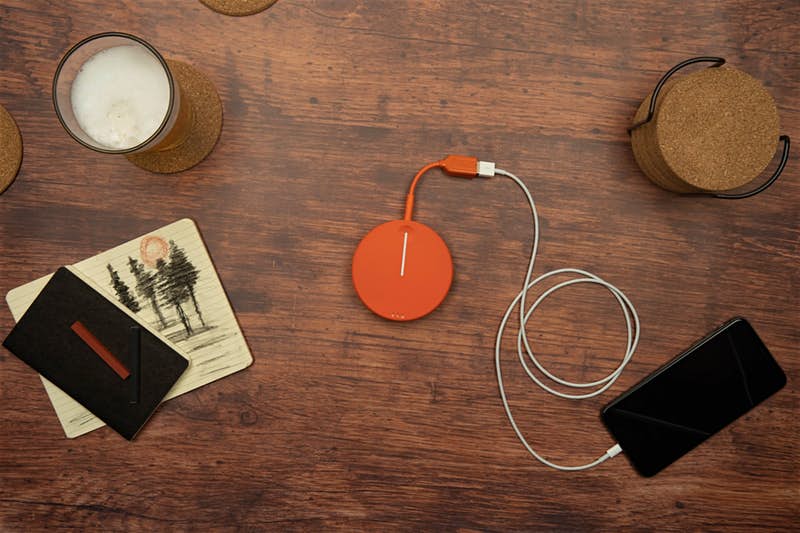 4. VPN
Solis Wi-Fi devices now feature a VPN, which ensure your privacy isn't breached at any point in time. For those unaware of VPNs, a VPN stands for a Virtual Private Network and it masks your IP address with a virtual IP address so that you can no longer be tracked online and can feel safe. VPNs are pretty important while traveling abroad if you plan to do anything personal, transaction related, or even normal business stuff. Using free Wi-Fi available publicly, or using hotel Wi-Fi isn't the best of the options because your data can be easily breached under such public networks. Solis Wi-Fi gives you that peace of mind you need to safely use the internet while you're abroad.
What Reddit has to say
"I recently transitioned from one job to another. The mango worked with zoom meetings for the first job but did not work for the second. Slate or beryl are best bet for that. Also I used a skyroam for a bit and it also has a VPN option. A bit pricy at like maybe $150ish for the device and $100 for unlimited wifi up to 20g and then slower speeds after that and then paying for the VPN subscription. But it helps for emergencies like the hurricane I was just in or you know, traveling the world."
-u/Upper-Plantain2742
5. Availability
Solis Wi-Fi is available in over 135 countries across the world, so you shouldn't have a problem connecting to the Internet no matter where you are in the world. However, the quality of connection isn't the same everywhere. While the network quality is quite strong and reliable when traveling to Europe, North America, or Japan, if you're traveling to remote places in South Asia or China, you may notice some jitters and occasional drops in internet speed or connectivity.
What Reddit has to say
"I can attest to using Skyroam. I have one of their mobile hotspots and have used it mexico, Guatemala, and the US. It works pretty flawlessly. As long as you have a good connection to a cell tower, you'll get great speeds for zoom calls.
I used it at a hostel at Lake Atitlan that had no WiFi and was in a Google hangout meeting with three other people without any lag or buffering.
Caveat is that you only get 20 gigs of high speed data before they throttle the speed. So you'll have to be strategic with it. I'd only use it for work and in moments where I didn't have access to free WiFi"
-u/BrothaBeejus
"🤦🏻‍♀️my reading comprehension has been damaged by this past 2 weeks.
I DID order the T-Mobile device, and I DO hope it works well, but I DON'T live in Central City. I live in Algiers.
I do have high hopes for success with it though bc I have a skyroam hot spot that scans networks and picks the strongest signal from wherever I am, and it consistently picks T-Mobile from my house. The skyroam by the gig is fast enough to work on, but too expensive at $9 a gig.
I will absolutely let you know how well it works."
-u/belopolol
6. Internet speed
The internet speed is great for most places you travel to. In most urban areas across the world, you should have no trouble in live video conferencing or any other intensive tasks. You won't get 5G data speeds, but a 4G plan is already good enough for most occasions. Your internet speed may be lower in some remote areas, owing to a general lack of high speed Internet infrastructure in those areas. A lot of users have reported about throttling of internet speeds phase by phase as you use more data in unlimited plans, but in recent years, the throttling has reportedly been removed. In any case, you may want to check the conditions for the plan you opt for, especially if you're opting for an unlimited data plan.
Get up to 10% Discount on the Skyroam Solis X. Simply click the link below and use the discount code "THINKTRAVELLIFTGROW"
Skyroam Discount Code: THINKTRAVELLIFTGROW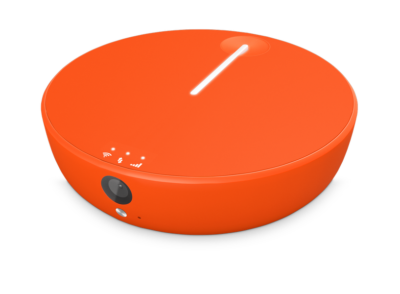 What Reddit has to say
"In Canada, after using the 20 high speed, first its 1 meg, then after 40gigs to 750k, and 60gigs to 512k."
-u/offgriddy
"Forget the ship wi-fi. Forget AT&t plan. Forget Verizon plan. Put your phone on airplane mode for the entire 7 day cruise. And when you get to the ports use SkyRoam. I was able to use SkyRoam for a 26-person zoom call a few months ago in Mexico and it never once buffered, and the meeting was over 1 hour long. Solis SkyRoam. Check it out"
-u/International_End272
7. Network connectivity
Apart from the internet speed, network connectivity also matters a lot. After all, if you have a high speed internet device with you but can't connect to the internet when you need it, your device may as well function as a brick. The quality of network connectivity varies from one place to another. Generally, you'd get a stronger network in big metro cities and developed countries. However, you may receive poor signal quality if you happen to be in a remote place.
What Reddit has to say
"Personally I tried using it in Mexico and Colombia. Really only worked well in Mexico City. Even when I was in Santa Marta it didn't work. Once you get to more rural places where the infrastructure isn't the greatest that's where skyroam fell short."
-u/adventuredude123
"I've used it in about 15 countries in Asia, Europe, and Africa and have always had pretty great coverage and speed. I recommend the service as it's a good alternative to most regular international roaming plans from U.S. carriers, especially when traveling with other people ($10 day/total beats $5-10/each)."
-u/flare499
8. Price and affordability
For the Solis Lite, the device itself comes with a price tag of $199, which is quite expensive. The Solis X is even more expensive. For a long time, Skyroam has also been criticized for its expensive plans and charging a premium for a rather mediocre service. Although the prices have become much more reasonable over the years, Solis Wi-Fi only delivers value if you plan to use it for a short term. For long term usage, buying mobile data from local carriers is the best route to take. In any case, if you insist on using a portable hotspot or a "myfi" device, then Skyroam holds up much better. Skyroam's plans are relatively cheap and affordable when compared to the competition, while the services are also much better.
9. Lack of 5G plans
Solis Wi-Fi only has 4G LTE plans, so if you're a fan of high speeds delivered by 5G, you're out of luck. This is, however, just a minor nitpick because even if you currently have a 5G plan, you aren't on a 5G signal most of the time. This is due to a general lack of infrastructure and inherent limitations of 5G that prevent it from penetrating a lot of objects, including walls.
Skyroam Solis X vs Solis Lite
Solis Wi-Fi sells two portable wifi rental for international travel: the Solis X and the Solis Lite. This may confuse some people as to what to buy and what not to. However, the difference between the two is less significant than you might think.
1. Skyroam Solis X
The Solis X is the more expensive version of the two and packs in a bit more functionality than the Solis Lite. The Solis X is the direct successor to the original Skyroam Solis, and comes with improved functionality and better design. The Solis X is often marketed as a "smartspot" by the company, because apart from just functioning as a hotspot device, it also packs in a camera, a speaker, and a microphone. The Solis X comes with a smart assistant, which helps you easily upgrade or buy data plans via commands.
The Solis X also comes equipped with an 8 MP camera, but with a very important caveat: you cannot use the camera without using your smartphone as a viewfinder. This kind of defeats the entire point of the camera itself, so it's not particularly useful. The device also comes at a hefty price of $179, which makes it a pretty bad value. The SIMO (or Skyroam) Solis X can rarely be found in most online retail sites because the sales of the devices have been poor and have declined since initial release.
Get up to 10% Discount on the Skyroam Solis X. Simply click the link below and use the discount code "THINKTRAVELLIFTGROW"
Skyroam Discount Code: THINKTRAVELLIFTGROW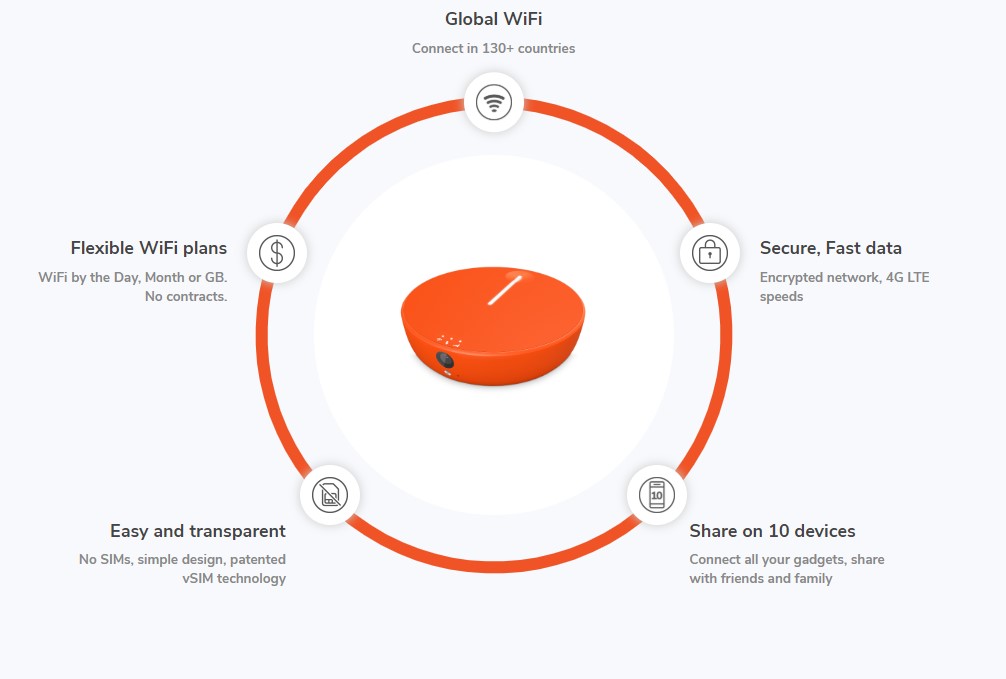 2. Skyroam Solis Lite
When you look for a Skyroam or SIMO hotpot in most online marketplaces including Amazon, you can only find the Solis Lite. It is just a basic Wi-Fi hotspot that also doubles up as a power bank, and that's it. No gimmicks, no extra features just for the sake of raising the price. The Solis Lite is priced at $119, which is $60 less than the Solis X, and delivers a much better value.
Skyroam Alternative
Skyroam is undoubtedly on the most popular personal hotspots out there in the market. However, as seen earlier in this article, it comes with its own set of problems and disadvantages. If you are not a big fan of Skyroam and would instead want a different device, then GlocalMe might be the best fit for you. GlocalMe offers services in over 140 countries across the world, and coverage from over 270 internet operators. Here's why you might want to prefer a GlocalMe device instead:
Click Here To Get 15% OFF All GlocalMe Devices!
Glocalme Discount Code: GLM15
1. Excellent 5G support
While not all GlocalMe devices have a 5G support, and in fact only one of them actually does, you still get a 5G option if you go for GlocalMe, something you don't see in Solis Wi-Fi. If you want to enjoy really fast data speeds offered by 5G, GlocalMe is the best Wi-Fi hotspot option for you. As exciting as 5G might seem to be, just don't expect to always receive a 5G signal because we're still in the early days of 5G. However, 5G infrastructure is rapidly improving all over the world, and it's just a matter of time before it goes mainstream. 5G signals should enable you to carry on a lot of internet heavy tasks with ease.
2. Sleek design
While personal tastes matter a lot in terms of deciding how good or bad a product is designed, it's quite undeniable that GlocalMe devices have a sleek design with a noticeably small footprint. Unlike Solis Wi-Fi, the hotspot devices from GlocalMe generally come in standard colors like Black and White, while there may also be a few other color options to choose from. Solis Wi-Fi, on the other hand, just comes in a classic orange color, love it or hate it.
3. Touchscreen support
You get a capacitive touchscreen display on a lot of GlocalMe hotspot devices, something incredibly beneficial which lets you view a lot of information related to your connection and also lets you interact with the device more easily and naturally, without resorting to your smartphone every time you need to do something to your connection. While the Solis X focuses on useless gimmicks like putting a camera on the hotspot for no apparent reason, the similarly priced GlocalMe DuoTurbo packs in a lot more features and makes it an overall better value.
4. Product line
Glocalme sells a lot of devices, and its product line can be very confusing. Its product line mainly consists of smart home devices and portable Wi-Fi hotspots. Among the hotspots, it sells quite a lot of them under different labels. Some of these hotspots are available at major retail sites like Amazon, while others aren't. All of those GlocalMe hotspots which are largely available at major retail marketplaces are listed here, along with a few important details about them that will help you make a better choice:
1. GlocalMe Numen Air
Numen Air is a portable and sleek slate shaped hotspot device. It supports 5G bands for ultra high speeds whenever such a network is available. The device costs $349 and is the most expensive out of all GlocalMe hotspot devices. The Numen Air offers a touch screen interface for controlling it easily. The display is 2.4 inches and lets you view all kinds of important information about your network and data plans. The device also comes with a Qualcomm 5G chipset. It can connect itself with up to 16 different devices at once, which is impressive. The device has a 5400 mAh battery, which, according to what GlocalMe claims, will last over 12 hours for a single charge. GlocalMe also claims that the connection time can further be extended by up to 50% by turning 5G off. It has a USB type C port for charging.
2. GlocalMe Mini Turbo
The GlocalMe MiniTurbo is a 4G LTE Wi-Fi hotspot. It's very small and portable, and has a sleek, slate like design. However, it costs just about half the price of the Numen Air, and stands at just $169. It features local network auto selection, and a 2.4 inch screen for viewing everything that you need to know about your connection. The screen is a capacitive touchscreen which allows you to easily interact with the device instead of resorting to using your smartphone to remotely control it. It also sports a nano SIM card slot, which you can choose to use for your data on the go if you want. It has a 3,000 mAh battery and the company claims it will last you for up to 10 hours on a single charge. It can connect with up to 10 devices at once. It features a USB type C charging port for easier charging.
3. GlocalMe DuoTurbo
The GlocalMe DuoTurbo costs $179, and comes in two colors: black and white. It has 2 built-in modems, and GlocalMe advertises it to provide 150 mbps max download speed and 50 mbps max upload speed. It also features a 3500 mAh battery, and the company claims it will last 12 hours on a single charge. The DuoTurbo has a 2.4 inch touchscreen display for helping you control your internet connection effortlessly and see all the important information in one place. However, the GlocalMe DuoTurbo doesn't support 5G connection, and you'll be limited to 4G speeds. Just like the GlocalMe MiniTurbo, the DuoTurbo also supports best local network auto selection. The two modems on DuoTurbo ensure you always get the strongest signal possible by hunting down any single wave it can find, so that your internet access remains reliable and seamless. It has a nano SIM card slot. The device can connect with up to 10 devices at a time. Compared with the MiniTurbo, which costs just 10 dollars less, the GlocalMe DuoTurbo is a great value. You get a slightly higher battery life, and a much more reliable internet connection guaranteed by two modems. When compared with the SIMO (Skyroam) Solis X, which comes at the same price, the DuoTurbo just blows out the Solis X in terms of useful features, the most important of them being the touchscreen itself.
4. GlocalMe G4 Pro
The GlocalMe G4 Pro looks just like a smartphone, and can fool anyone at first glance. It has a big 5 inch HD touchscreen display to display all the information that you need in the most spacious and organized way possible, and also interact with the device easily and naturally without being confined to a small space to touch, something we saw in the 2.4 inch screens of the other devices mentioned above. It also manages to do this while keeping the price of the device very competitive, standing at a sweet price of $169. You can also buy it on Amazon for $135. It is a 4G LTE Wi-Fi hotspot, and therefore can't deliver fast 5G speeds. GlocalMe advertises the device to have a maximum of 50 mbps upload speed and 150 mbps download speed. It has a 3,900 mAh battery that gets charged via USB type C charging. It weighs 188 grams, so it is about as heavy as your smartphone. The GlocalMe G4 Pro supports up to 10 connections at the same time. It also supports a SIM card slot just in case you want to put your SIM card in and use its data. It comes in 2 colors: black and white.
5. GlocalMe U3
The GlocalMe U3 is the most basic GlocalMe device you can get. No gimmicks, no whistles, no features that you don't care about. It doesn't have a touchscreen, and is just a basic, boring slate. It comes in 2 colors: black and white. Priced at $119, it is the cheapest GlocalMe hotspot you can get right now. It has a 3,000 mAh battery, which the company claims will last for up to 12 hours of usage on a single charge. It is also a 4G LTE device and therefore does not support 5G. It's powered by Hyperconn Lite, which allows instant network reselection and active congestion monitoring. You can connect the GlocalMe U3 with up to 10 devices at a time without any problems. It has a SIM card slot for enabling you to use your SIM card for data whenever you need it. It charges via a USB type C cable. Since the device doesn't have a touchscreen, you cannot seamlessly control your connection or change your plans with a few taps. You would need to download the GlocalMe app on your phone to control the hotspot, which may be a bit inconvenient.
5. Google Fi
Google Fi is a mobile virtual network operator (MVNO) that uses multiple networks to provide wireless service. With Google Fi, you can use a compatible phone or tablet to connect to the Internet and make calls or send messages when you're on the go. The Google Fi mobile hotspot feature allows you to share your phone's connection with other devices.
Google Fi uses e-sim. E-SIM adds more flexibility, but you cannot still easily move your eSIM from one phone to another. Relative to Skyroam's vSIM, Fi here is at a disadvantage.
Google Fi combines its e-sim with a combination of multiple cellular networks and Wi-Fi hotspots to provide wireless coverage for its customers. When a Google Fi user connects to Wi-Fi, the device switches to Wi-Fi for voice, text, and data usage, rather than relying on the cellular network.
If the Wi-Fi connection is lost, Google Fi will automatically switch to one of its partner cellular networks to ensure seamless coverage. This allows for improved coverage, reduced costs, and increased reliability compared to traditional cellular network providers
Google Fi keeps it simple with just three base plan types: Unlimited Plus, Simply Unlimited, and Flexible. Each tier offers unlimited talk and text. The high-end Unlimited Plus, at $70/month (1 line), comes stuffed with features like a high 22GB throttle threshold, 100GB of Google One cloud data storage, international use, and high-speed hotspot tethering
You get a FREE youtube premium with Unlimited plus. Great deal!
By choosing the Simply Unlimited plan, you'll be paying $60 per month for 22GB of data, with no hotspot tethering, cloud storage, or international use available. Nevertheless, you'll still be able to call over 200 worldwide locations from the US.
For just $20 per month, the Flexible plan offers unlimited talk and text, but with no data included by default. Instead, it costs $10 per GB, with a 15GB threshold, so for example, 6GB on the Flexible plan will cost you $80 per month, with the per-gig cost added to your monthly plan price. Thankfully, the bill protection feature allows you to set a data cap and avoid extra charges. Our recommendation is to make use of Wi-Fi calling.
You might have guessed the basic Google Fi Flexible plan does not include premium perks such as Google One cloud storage. On the other hand, it offers fast hotspot tethering and worldwide phone use outside the US, which are not available on the Simply Unlimited plan.
Update: We recommend Skyroam over Google Fi for the main reason that Google in 2023 blocks and disables your SIM card if you travel for long periods of time. No notice, just a blanket deactivation of your SIM card. So for anyone looking to travel Skyroam is a no brainer.