TLDR: If you're in a hurry the Webinar is the Best Webinar Software according to Reddit in 2023!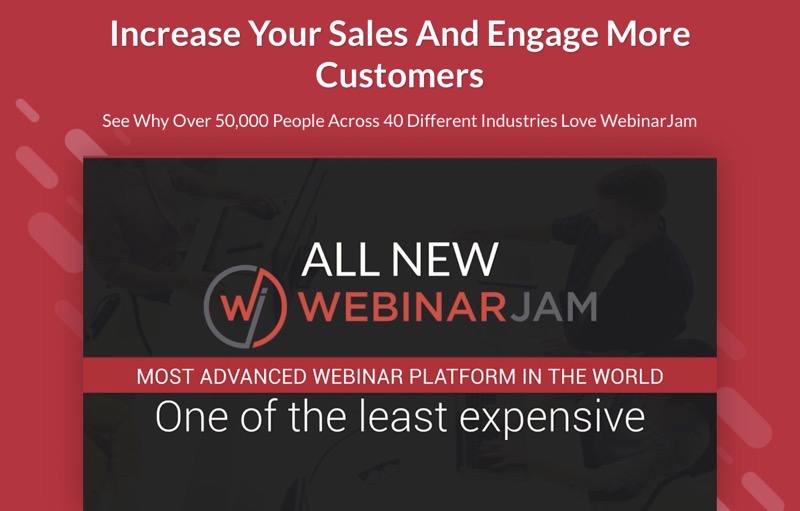 The webinar has become one of the cornerstone content formats of modern marketing. Webinars are engaging and personal in a way that a lot of other tactics are not. So using them can be a way to nurture your leads and nudge them onto subsequent stages of your sales funnel.
There are, however, many challenges that come with putting on great webinars. These are usually technical in nature. Many find that they have issues with either audio or video quality. Certain webinar softwares have complicated dashboards that have a steep learning curve. Some webinar organizers have even experienced getting booted out of their own meeting unexpectedly.
And then there are the factors that you need to think about from the viewers' perspective. Do they have to download large pieces of software to participate? Can the waiting room be designed so that they stick around for a while? Can viewers actively engage in the webinar and interact easily with the host? These are all things to take into consideration when choosing a webinar software.
With all of that said, it may seem like putting webinars on is an onerous undertaking. But it doesn't have to be; not if you choose the right webinar software. We compiled a list of the best webinar softwares out there so you can narrow the field and choose the best one for you.
Cheapest Webinar Software Reddit
1. WebinarJam – Best Webinar Software According To Reddit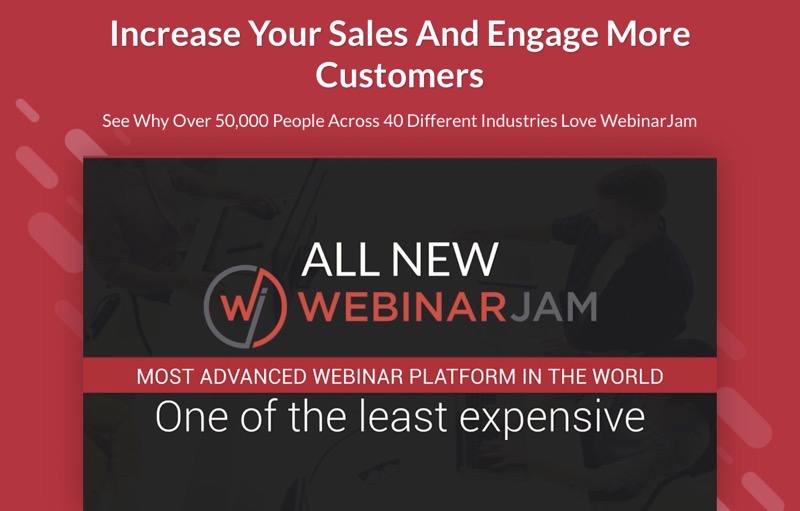 What Reddit Has To Say About WebinarJam:
u/sukmeoffnekstation – I just started using webinarjam for live and everwebinar for replays. Webinarjam is the cheapest in the game from what I found, only run a few webinars with it but so far it's great.
WebinarJam has slowly but surely become the gold standard in online webinars. This cloud-based software offers everything you need to run great webinars and grow your business in the process. That includes features not just to stream live video, but to generate leads and follow-up with attendees.
WebinarJam delivers live streams in 30 FPS HD quality video. And you don't even need to have high-spec equipment to make that happen. All you need is a device with decent specifications – whether that's a phone, laptop, tablet or anything else – and a stable Internet connection. WebinarJam takes care of the rest.
Why I love WebinarJam!
You can stream live video from your webcam through WebinarJam if that's what you want. But that's not your only option. If you have something on your computer you want people to see, you can share your live screen. WebinarJam also lets you put on webinars by throwing just your PowerPoint presentation up on the screen.
So you can communicate with your audience using your own video or PowerPoint slides on WebinarJam. But what about communication from the other direction? This webinar software platform has that covered, too.
WebinarJam has a live chat feature using which you can engage with your audience. There are a few different ways in which you can go about interacting with your audience in this regard:
The standard live chat messages from your attendees
Answers to specific questions that you put out during the webinar
Private comments from viewers visible only to the organizers
Highlighted comments to emphasize a point that one of your viewers made
Along with those, you can have attendees jump in and be a part of the webinar with you. The Attendee spotlight feature lets webinar organizers choose an attendee to become part of the live video, along with sharing their screen and being able to speak. Once your interaction with them is complete, you can go back to attendee mode.
All of these are a great way to make your audience a part of your webinar.
Automated Webinars
The true power of webinars lies not just in what happens live, but what you can do with it later. WebinarJam can automatically record broadcasts into video files if you check off the option. The software's Replica Replay feature ensures that webinars are recorded exactly how they played out, including live comments, surveys, product offers, and more. So WebinarJam preserves everything that happens on live broadcasts and replays it that way.
WebinarJam doesn't concern itself only with putting webinars on. It also helps you gather sign-ups for them with features like its page builder.
The WebinarJam page builder serves to create web pages from where you can collect registrations. The software offers a range of professionally designed templates. Users can modify these templates to include the copy, images, video, logo, and colors they want. You can even split-test two templates at a time to see which one works better for you.
Gathering registrations is a great start, but that doesn't guarantee people show up for your webinar. You can increase the chances of registrations translating into attendance with WebinarJam's email and SMS notification system. You can schedule a series of emails and texts your audience receives reminding them about the webinar. You can also automate emails based on actions that your attendees took, like leaving during the broadcast, staying till the end, or missing the session.
Eventually, you would want to start turning your webinars into a money-making vehicle. Usually that's tough to do directly because leaving a link in the webinar chat or a banner in your live stream doesn't do the job very well.
WebinarJam uses a feature called Active Offers to combine webinars with actual sales. You can use this feature to highlight an offer using a pre-configured, clickable visual. WebinarJam makes it possible to create a sense of urgency by creating an expiration time on the offer or a limited number of copies.
Clearly, WebinarJam has a lot of features to offer its customers. But things don't always go smoothly. If you run into technical issues during your WebinarJam broadcast, you can activate the panic button. Doing so will create a new room and automatically shift all your attendees to it. So you can resume things right where you left off without panicking.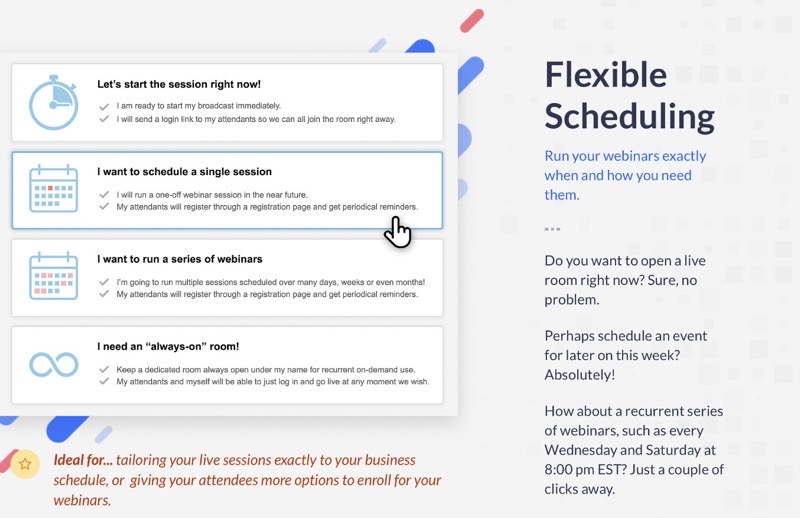 WebinarJam Pricing
WebinarJam is available only through yearly payment plans. All plans let you put on an unlimited number of webinars.
The Basic plan is priced $499. It allows two presenters, 500 attendees, and a maximum duration of two hours.
For $699 per year you can go up to the Professional plan, which supports four presenters, 2,000 attendees, and has a 3-hour duration cutoff. The Professional plan comes with the Panic Button feature. It also supports Always-on rooms, which give you a set URL for your webinars and rooms where you can begin broadcasts at a moment's notice without any preparation or configuration.
WebinarJam's Enterprise plan supports six presenters, 5,000 attendees, and webinars with a maximum duration of four hours. It comes with a Control Center feature using which you can have a colleague manage and moderate a webinar while you conduct it. The WebinarJam Enterprise plan costs $999 per year.
2. EasyWebinar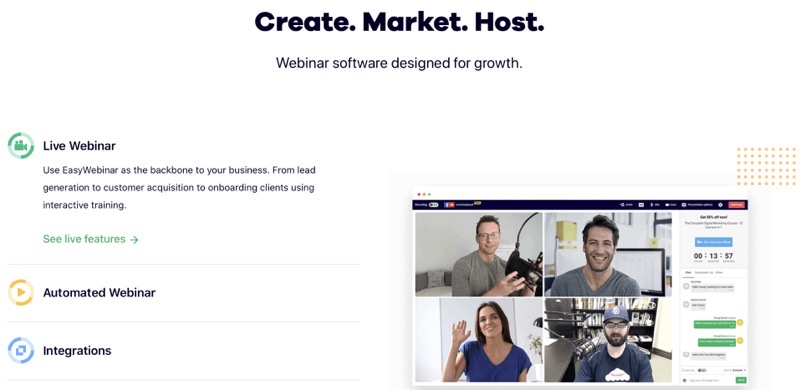 What Reddit Has To Say About EasyWebinar:
u/sukmeoffnekstation – I just started using webinarjam for live and everwebinar for replays. Webinarjam is the cheapest in the game from what I found, only run a few webinars with it but so far it's great.
EasyWebinar focuses on two important things. The first is making organizing webinars as easy as possible. The second is turning them into a money-making venture for those who use their platform. They offer two different kinds of webinars to make that possible. Let's take a look at both individually.
The first kind of broadcast that EasyWebinar supports is the live webinar. These are delivered in high definition using its Live Engine technology. You don't have to worry about video constantly buffering or delays in the process thanks to it.
Because these webinars happen live, you can engage with your audience in a much deeper way than you're used to. One of the ways you can invite your audience to engage is by having them be one of the presenters on the webinar. You can put your most active audience members front and center so they can share the spotlight with you. EasyWebinar allows you to add up to four presenters to a live webinar.
Sometimes a presenter may want to share additional information with the audience instead of just talking into a camera. This is a great opportunity to use EasyWebinar's screensharing feature. The platform allows you to stream presentations or your live desktop window. While that happens it pushes your video stream down to a thumbnail at the bottom of your screen. So that way the audience can still see the presenter but the information that they're sharing is highlighted.
Speaking of presentations, EasyWebinar has native software to build and share them. You can upload all your slides straight to the platform. So you don't have to worry about firing up PowerPoint or some other additional presentation software to share content with your attendees. That also means that you can remain in the webinar environment, with chat and camera functions running, while having slides show up on the screen.
Webinar organizers can engage with their audience on EasyWebinar using its char feature. The software has a chat box where you can drop messages to your users and have them respond to you. There's also the option of entering a private chat with any of your attendees if you need to send them messages directly. EasyWebinar's chat feature supports emojis, so you can make your messages seem like actual text chats.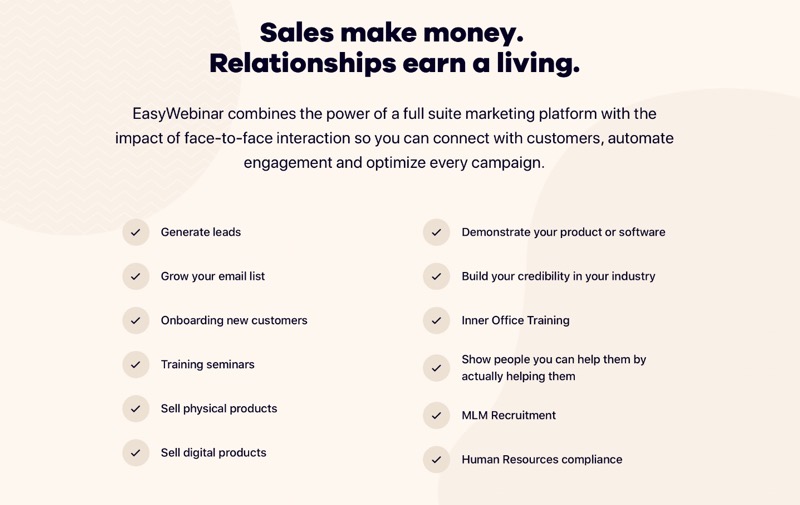 EasyWebinar puts all the important moderation capabilities that you need in the hands of the organizer. As mentioned earlier, you can make any one of your attendees a co-presenter in your webinar. You can also revoke presenter access just as easily. Similarly, organizers can block attendees, mute people, or turn off a co-presenter's camera as they please.
EasyWebinar's live webinars come with key analytics about audience engagement. Once the webinar is done, you can see how many unique visitors you had compared to how many registered, how many people watched the webinar, how many people watched a replay of the webinar, and so on. These are important data points to keep track of to know how your broadcasts are performing and what you could possibly do better.
That brings us to the other kind of webinar that you can create on EasyWebinar: the automated webinar. These are pre-recorded webinars that you can create and send out to your audience when you want them to have access to it. Automated webinars are usually made as part of a sales funnel. You don't get the same audience engagement as a live webinar but you do get to reach out to a much wider audience.
EasyWebinar offers various scheduling options for when you need to release automated webinars. You can have the event run on a particular day or every day at a particular time, for example. You can also set dynamic start times for the webinars so that attendees view them at a convenient local time.
Although these webinars aren't actually live, they look and feel like they are. The video streams happen in real time and create a sense of urgency as a result. You can automatically remove expired events from the calendar and show only upcoming events. That way your audience can sign up for future broadcasts by watching an automated webinar.
Here are some of the other features that come with EasyWebinar automated webinars:
Embed a registration box for automated webinars in any of your webpages
You can have replay pages expire automatically so that only a limited number of people can view a broadcast
Send out email notifications from the platform to remind attendees about start times and follow-up after the webinar
EasyWebinar supports third-party tracking methods such as the Facebook conversion pixel or Google Analytics. Use these to gain insights into how your audience engaged with your webinar
EasyWebinar Pricing
EasyWebinar starts at $78 per month for its Standard package. It lets you put on webinars for 100 live attendees at a time and an unlimited number of automated webinars for 100 attendees at a time. You also get the EliteWebinarMastery's starter course, which shows you how to put on high-converting webinars.
The Pro package lets you go up to 500 live attendees and 500 concurrent attendees in automated webinars. It also comes with EasyWebinar's EasyCast too, which lets you broadcast your webinars easily on Facebook pages, YouTube Live, and Facebook Live. EasyWebinar Pro costs $129 per month.
EasyWebinar's Enterprise tier is priced $499 per month. It can host an unlimited number of simultaneous attendees in the automated webinars if you pay the annual fee of $349 per month ($4,188 for the year). If you stick to the monthly plan, you can have 2,000 attendees in the live webinars and automated webinars.
The Enterprise tier comes with a dedicated concierge who you can contact immediately for support issues. The account representative will also audit your funnels to ensure that they are designed for conversion. If you need any additional help, you can go through the full EliteWebinar Mastery course, which is also bundled in with the Enterprise package.
3. Demio – Best Budget Webinar Software

What Reddit Has To Say About Demio:
u/debmk – The simplest and most reliable one (webinar software) I've used would be Demio.
u/yasikolokan059 – I came across Demio during my research. I quite liked it because of it's evergreen webinar feature and API/Webhook integrations
The thing that strikes one right away about Demio is that it is a no-download software for attendees. That means that the people you want to reach out to don't need to download anything to attend your seminars. That's a huge bonus because it reduces the amount of friction there is for people to show up to broadcasts.
There are five different kinds of webinars you can put on using Demio. They are:
Live: A fully live presentation delivered in high-definition video
Series: Have people sign up for a series of live webinars scheduled in advance
Automated: Pre-record webinars and have them play on a set schedule
Hybrid: A combination of live webinars and automated webinars
On-demand: Let your audience view pre-recorded broadcasts whenever they want
Demio focuses a lot of its features on marketing webinars. To kick that off, you can create beautiful registration pages right on the platform. Demio offers a portfolio of template registration pages that you can easily customize. These are a great way to start getting sign-ups for your webinar.
An important purpose of runnings webinars is to collect information about your leads. You can do that using the registration pages that are available on Demio. It lets you add custom fields to the forms on the page so you can collect the information that you need from visitors, such as their email, phone number, website, etc.
These forms don't necessarily have to live on just the registration page for your website. Demio lets you embed them anywhere on your website or landing pages. This helps you gather registrations from a much larger group of people than would have been exposed to your webinar registration page.
Getting registrations to your webinar doesn't necessarily lead to attendees. That's where Demio's email notification features can come in handy. The platform lets you send out emails reminding registrants about webinars. These emails can be customized to fit your branding. Not only does this help drive up attendance numbers, but also saves you the time you would have otherwise spent looking for email marketing software.
Once attendees do show up to your webinars, Demio has a whole range of features to keep them engaged. You can put out questions to your audience and have them respond to polls. This is a great way to get quantitative data from your attendees. The results of these polls can be kept private or made public.

Demio has a built-in feature to give away gifts to your attendees. This is a feature that you don't see on too many other webinar platforms. This one lets you put out gifts and handouts to some or all of your audience members. You can offer file downloads or discounts on products using this feature.
A lot of webinar softwares have features to answer questions, but Demio takes it a step forward. It lets you organize questions and answer them in a methodical manner. The chat feature lets you highlight a particular question and shows when you're answering it. You can then click a button when you're done addressing a particular question and move on to the next one.
What happens after the webinar is just as important as what happens during it. You may generate a number of leads from the broadcast but then you have to follow-up to turn them into customers.
Demio lets you automatically record your webinars in full HD. So you can put these out to your audience easily for them to rewatch. The smart thing that Demio does is that it lets you put calls to action even on the rewatch page. So you could still convert some of your leads just by letting them replay your webinar.
Demio gives you all the analytics you need both while marketing your webinar and after it. Before the webinar, you're given stats on how well different promotional efforts are coming along. This data is visualized to show you the number of registrations over time.
Once the webinar is done, you can view information on how much time people spent watching your webinar and how many registrations converted to viewers. You also get important data relating to the polls and handouts you made during the webinar. You can see the answers to your polls quantified, which is a great way for your webinars to double as market research tools.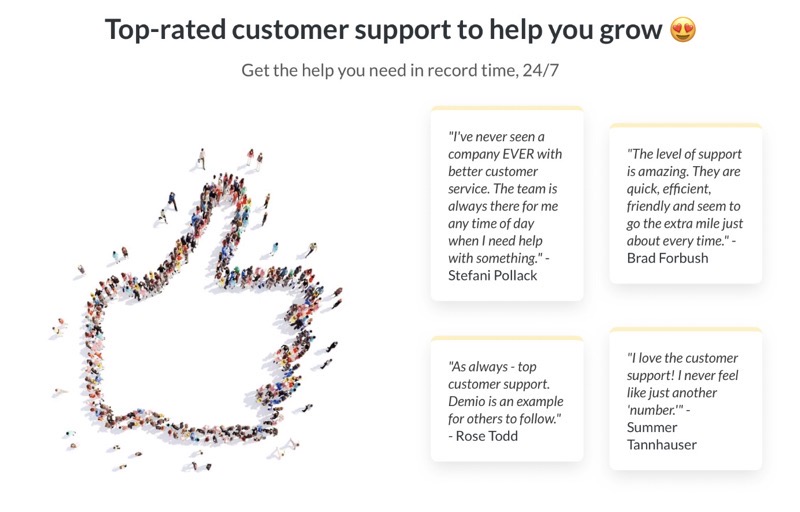 Although it has a powerful arsenal of its own marketing features, Demio offers integrations with a wide range of third-party marketing tools. That includes InfusionSoft, Drip, ActiveCampaign, and OntraPort among others. Further, you can use the Zapier integration to connect Demio to hundreds of other marketing and analytics tools.
Demio Pricing
All Demio plans come with its standard features, which includes:
Unlimited registrations
Unlimited storage
Unlimited sessions
Engagement tools
Event localization
Customization registration options
The Starter package priced at $49 per month is aimed at solo entrepreneurs and small businesses. It lets you have one host per webinar and fifty-attendee rooms. The standard support you get with this package claims to have wait-times inside of an hour.
The Growth package lets you put custom branding on your webinar rooms and includes automated webinars. The big difference with this one is that your attendee count can go up to 150 per room. Demio Growth is priced at $99 per month.
If you're a large company and need up to 500 attendees per webinar, you'll have to pay $234 per month for the Business package. It lets you add four hosts at a time and comes with priority support.
4. ClickMeeting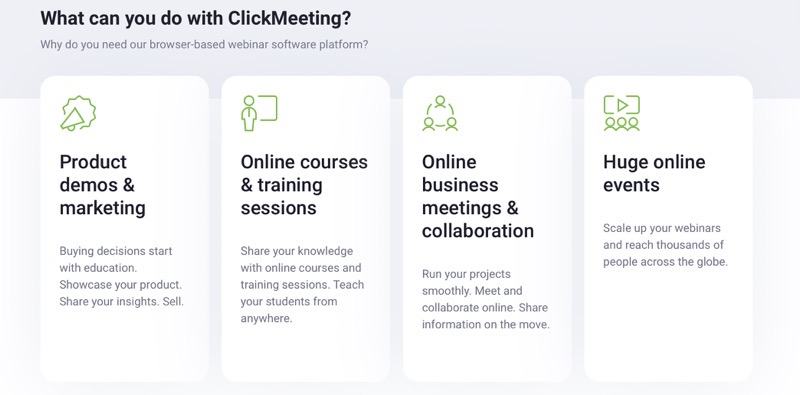 Click Here To Get ClickMeeting
Those who run online courses usually concern themselves only with learning management systems when it comes to software. But webinar software can also be a part of your course offerings and a way to generate leads for your online school. That's what ClickMeeting has shown through its range of features.
This webinar software has several tools that you can use to run webinars specifically for students online. You can set up the screen so that it displays learning materials on the screen side-by-side with your video stream. This simulates the classroom environment online. ClickMeeting has its own whiteboard tool which you can use to write out points and explain concepts. The poll feature can be used as a way to put questions out to students and see how well they've understood what you're teaching.
What makes ClickMeeting even better for educators is its Moodle integration. Moodle is a learning management system to build and sell online courses. Thanks to the integration, you can run your webinars directly on the Moodle platform.
The way ClickMeeting integrates with Moodle is powerful for several reasons. Being able to run webinars from within your LMS greatly simplifies your workflow. You can have great online courses, but being able to interact live with your students is invaluable.
While education is one of the main use cases for ClickMeeting, it's not the only one. There are plenty of other businesses that can benefit from using this webinar software. You can carry out product demos at scale with ClickMeeting. It even lets you put a call to action within your webinar so attendees can go straight to the product page. Being able to do so gives you an edge over other educators in your field.
It can also be used to collaborate with remote team members since you can share your screen and display slides with the main talking points for meetings. ClickMeeting has a multi-user feature which lets you grant access to multiple employees using one company account.
This webinar software is full of features that enable you to engage your audience deeply. Not only does ClickMeeting have a chat feature, it also has live chat translation. You can have your chat messages translated between 52 languages thanks to the Google Translation integration with the chat feature. That means you can reach out to your global audience with your webinars.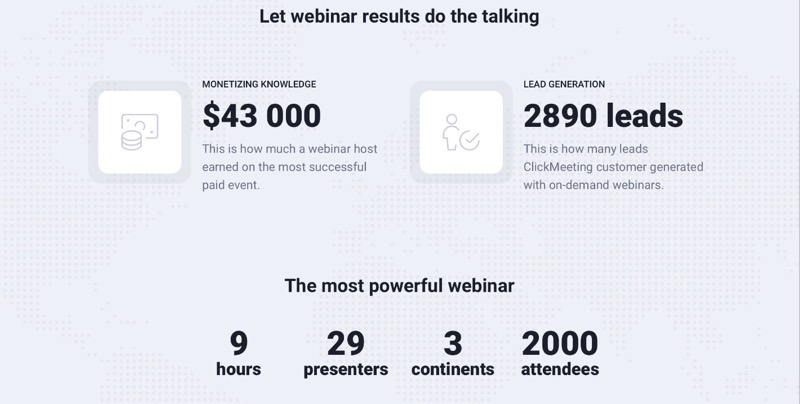 Another great way to expand the reach of your webinars is by taking advantage of ClickMeeting's toll-free number feature. The software lets you create a toll-free number from your account. Your attendees can call into that number and attend the webinar via their phone. ClickMeeting tracks the toll-free minutes and lets you pay for it easily.
ClickMeeting has come out with a mobile app to make it easier for people to organize webinars from any device. The app is well-designed and the UX guides you between the different sections of the app in an intuitive manner.
With the latest version of the mobile app you can use many features that were earlier limited to the desktop. You can now go straight to Facebook and YouTube from within the app. The webinar itself will still run within the app but can be syndicated easily to the other two platforms.
Paid webinars have been made available in the ClickMeeting mobile app with the latest update. Organizers are free to decide which webinars they want to give access to for free and which ones are paid. For paid webinars the collections are processed through PayPal. ClickMeeting has statistics specific to paid events that you can use to see how your monetization strategy is working.
Another feature that has now been included in the mobile app is ClickMeeting's Q&A tool. The moderated chats are a great way to interact with your attendees. You can use them to gather feedback, answer questions, and ask questions to your audience. There's also a private chat feature to go into one-on-one conversations.
The ClickMeeting app also offers a lot of benefits for attendees. The app supports high-quality video that's responsive to all screen sizes. Users don't need to swipe to switch between different screens, such as the presenter, slides, chat, and so on. All of these elements are displayed on the same screen now so that attendees are clued in at all times.
With people attending your webinars on their phone, they'll probably want to use other apps simultaneously. Earlier they'd leave the webinar if they moved to a different app. Now the app works in the background so the webinar keeps playing even if the attendee is in another app.
Once you're done running a webinar, ClickMeeting provides detailed, in-depth analytics that tell you everything you need to know about its performance. The attendee statistics let you know about things like the geographical spread of the audience, different types of devices used, and responses on polls and surveys.
Each webinar on ClickMeeting also gets a performance rating from every attendee. This data is made part of the final report. You can see the scores your webinar got along with the comments about it. So both quantitative and qualitative data is part of the feedback.
ClickMeeting Pricing
ClickMeeting offers a free trial that lasts seven days. During that period you can put on online meeting for groups of up to five at a time and webinars for 25 attendees.
ClickMeeting's pricing plans vary depending on the number of attendees you want to host in your webinars. That sliding scale goes from 10 right up to 1,000. The amount you pay for each plan will vary based on that number.
The plans themselves come in three forms:
Live: To put on live webinars and basic video conferences. This package costs $179 per month for 500 attendees
Automated: Record and release webinars on a schedule. The price for 500 attendees is $229 per month.
Enterprise: A custom pricing tier designed for large businesses.
5. EverWebinar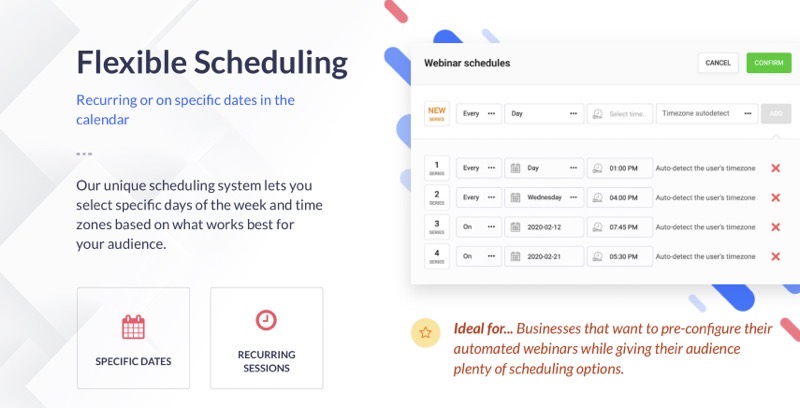 When it comes time to organize webinars, most of us are looking for a simple solution that does the job. A lot of marketers just want to put on webinars without too many hassles. And that's exactly what you get with EverWebinar. The software delivers a breezy experience for both organizers and attendees. There's nothing to download or install since the webinars play on any browser, so your audience doesn't have to do any heavy lifting.
Let's start where you would start: registrations. Before you can put on those massive online events that you have in mind, you need to get people to sign up to them. How do you get that done? EverWebinar's library of landing pages gives its users the helping hand they need.
Similar to what you would see in a page builder or certain CMS themes, EverWebinar has a wide range of pre-designed landing pages. These are beautifully designed web pages that contain all the elements that you need in a compelling landing page. All you need to do is rewrite the copy and modify things like the images and logo. This can all be done using a point-and-click method.
The best part about EverWebinar's landing page feature is that you can use it to test different ideas. The software has a split-testing feature that you can activate just by toggling one button in your dashboard. You can set what percentage of your audience sees each version of your landing page. Once that's done, the software will run the experiment on its own and let you know the results.
It's possible to have EverWebinar's landing pages live on your own website. All you need to do is copy a piece of code on your dashboard and embed it on your website. If you don't have your own website yet or don't want the webinar landing page associated with it, that's fine. EverWebinar gives you unlimited free hosting on its cloud-based server. You can have the landing page hosted there for no additional cost.
The webinars themselves run in a no-frills way on EverWebinar. Video streams are beamed out in high quality without requiring fancy equipment. The software has a scheduling system whereby you can pencil in specific dates on which webinars will happen or prepare the room for recurring sessions.
A great way to benefit from webinars without having to be there live is using EverWebinar's Just-in-Time feature. These are webinars that your attendees can access as soon as they want to. Say, for example, someone signs up to your email list. You can send them a link to a webinar in the very first email. Your email subscriber can access this webinar right away, which means that your message has a much higher chance of getting across to your audience.
EverWebinar lets you take your live webinars and turn them into evergreen content in just one click. The dashboard has a feature where you can make the source video a webinar that you have put on previously. This doesn't just pull the video from the webinar; the software preserves all the chat messages, polls, and offers that were part of the webinar. That way you can take previous webinars and have them play exactly in the same way that they did live.
EverWebinar preserves chat messages from previous webinars through its live chat simulator. All the messages that your attendees send during a webinar are stored in a database. So you can download all those messages and import them as you like. EverWebinar users can also seed chat lines at particular times if they want to elaborate on what's playing on the screen. These chat messages play out in real time during evergreen webinars, so those attending feel like it's the real thing.
Another feature that EverWebinar uses to make evergreen webinars feel like the real thing is the dynamic attendee display. This is a visualization of the number of people attending a webinar over time. You can set the timestamp at which you want the attendance to peak in the display. The software will automatically build up to the peak and then taper down attendance numbers afterwards. This is a great way to simulate a live webinar after the fact.
EverWebinar has native features that integrate your webinar contact list with your CRM. In addition to that, it uses API connections to trigger certain actions based on the behavior of different attendees. This works on simple if-then logic. For example, you can set it so that if an attendee leaves in the middle of a webinar, they're automatically emailed the replay video. Another example would be that if someone signs up for a webinar, they receive an email welcoming them to it. EverWebinar makes it easy to tag and group attendees based on their actions so you can market to them in a targeted manner.
You can sell products and services to your webinars attendees with EverWebinar's Active Offers feature. This lets you create a visually appealing section on the screen that displays a product that's available for purchase. You can include information on when the offer and and throw in a discount if you like. Attendees can click on this section directly to make a purchase, so you don't have to worry about them clicking on a link that leads to some other page or using a display they can't click on.
EverWebinar Pricing
Apart from the aforementioned features, Every EverWebinar package also comes with:
Polls and surveys that you can send out to your audience during a webinar
Hybrid webinars, where the video stream is pre-recorded but you engage with attendees through the chat in real-time
Analytics on things like the cost of acquiring attendees, click-through ratios, average viewing times, etc.
A notification system that can send out emails and SMS to reigstrants before and after a webinar
All these features are available to all customers no matter which pricing package they choose. The difference between the packages is the payment plan itself.
With the Installment plan you pay three installments of $199 every year. The annual plan is a one-time payment of $499. If you want to pay for two years of EverWebinar all at once, you can get the Biennial plan for $799.
6. LiveStorm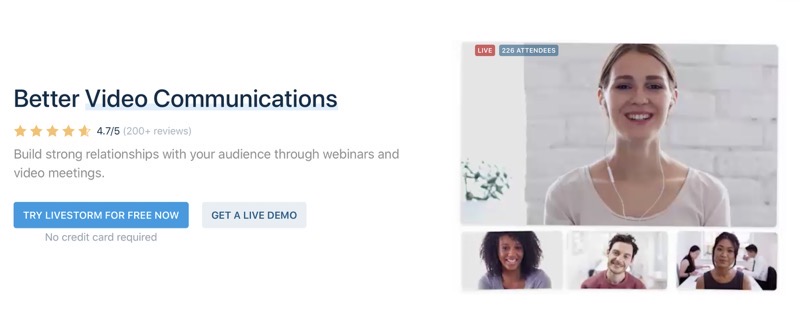 What Reddit Has To Say About Livestorm:
u/General_Difference – Anyone know of good webinar software platforms for small business / non-profit?
u/MikeyMeatballz – Livestorm
LiveStorm is a webinar software that sees itself as more than a tool for marketers to put on webinars. All though it does do that and does it well, it has also moulded its core offering into one that can be used to do many different things. Here are a few examples:
Video podcasts
The interview format has become a popular one for video podcasts. You could do it audio-only, but you lose out on a whole chunk of your audience that may enjoy being able to see the interviewer and interviewee.
Now you can use a webinar software like LiveStorm to create your video podcasts. The software has a feature called Invite on Stage, using which you can have a guest be part of your webinar. Their live audio and video feed is integrated with your own. This is a great way to have a video podcast where you interview guests.
Online Courses
Why do outfits like Singularity University count themselves as one of LiveStorm's customers. That's because this webinar software serves as a great tool to run online courses. You can, of course, conduct classes in the form of webinars and have your students tune in. LiveStorm lets you throw up your own screen on the webinar, so you can have your students view learning materials easily.
But there's a lot more to LiveStorm than just the video broadcast that makes it such a perfect tool to run a MOOC. Students can engage with their teachers on the live chat. Those conducting the lessons can easily answer those questions either in the chat or on video. The polls feature enables you to conduct quizzes live. The tool tallies up the results and shows them to you instantly. It's a great way to test your students' comprehension of a subject as you're teaching it.
LiveStorm lets you add people other than yourself as administrators. When you run an online course, these administrators can be your teaching assistants. They can be assigned to answer queries on the live chat while you conduct the classes. You could also have them launch quizzes and moderate the chat while classes are ongoing.
This webinar software gives you attendance details for every individual attendee. So if you run your classes online, every student's attendance statistics are automatically tallied. You can have email reminders go out to students to remind them about the timings of classes. This is a great way to keep attendance numbers.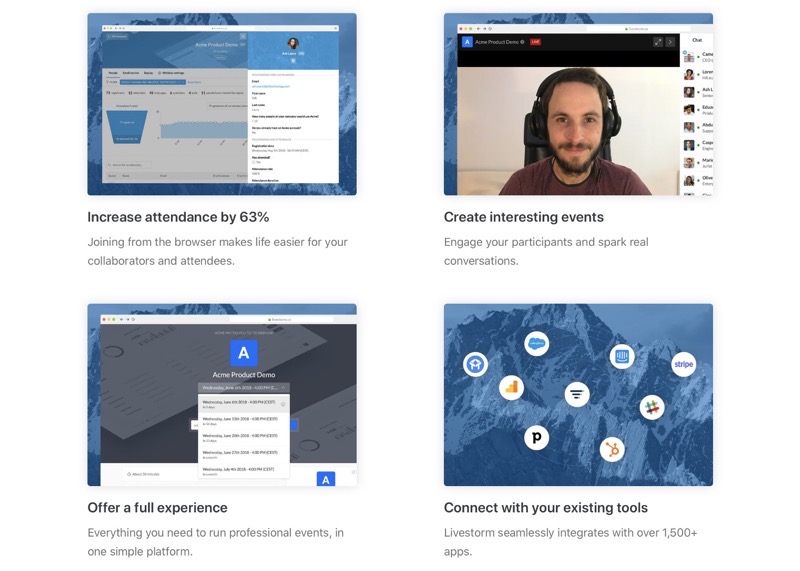 Product Demos
If you have a product, you'll often run into situations where you have to conduct demonstrations. LiveStorm can be the tool that you use to conduct these product demos online. Instead of doing it for one customer at a time, you can do these demos at scale in the form of a webinar.
When you do product demos, they are usually a recurring event. You don't want to have to create a new webinar and configure it every time you want to do one of these. LiveStorm lets you schedule recurring sessions in the dashboard. The settings for the webinar rooms in the sessions can be pre-configured. This saves you a lot of time while putting on product demos.
When you do product demos, you want the webinars to be part of your sales process. There are a few ways in which LiveStorm makes that possible. For those of your audience who really like your product, you can do one-on-one webinars. For the rest of your attendees you can send out personalized emails after the webinar to give them information on how they can make a purchase. LiveStorm integrates with a whole range of CRM software, so you can automatically send data on your attendees to the tools you use to track them.
LiveStorm lets you track the effectiveness of your webinars and the tactics you use to run them with its detailed analytics features. These analytics pertain to every step of the customer journey, right from registration through to when they leave the webinar.
At the registration stage you can track exactly where the registration came from. This is done using Urchin Tracking Module, or UTM, links. These links tell you the different sources that referred registrants to your webinar. So you know whether most of your attendees found out about your webinar from social media, a blog post, an email, or something else.
LIveStorm customers can go through the individual profiles of all their attendees. These profiles contain the information that people gave you while signing up for your webinar. You can view their name, email, social media handles, etc. This is useful if you want to keep in touch with any attendee after the webinar or send out emails.
Finally, you also get attendance analytics from the actual webinar. That includes data on whether each individual registrant attended the webinar, stayed till the end, and whether or not they viewed the replay. You also get collective metrics on things like the average attendance rate.
LiveStorm Pricing
If LiveStorm seems interesting to you, you'll be glad to know that it does have one 'free forever' package. It lets you put on as many webinars and meetings as you want, but there's a time limit of 20 minutes per webinar and an attendee limit of 10 per webinar.
LiveStorm's Meet Premium package is for those who want to use the software to conduct team meetings. For $31 per host per month you can organize meetings with up to eight participants.
The Webinar Premium plan is for those who want to organize webinars under 4 hours long with unlimited moderators. It costs $99 per host per month if you have under 100 attendees per webinar. If you want to go up to 250 attendees you'll have to pay an additional $99 and an additional $209 for up to 1,000 attendees.
If your needs exceed these limits, you'll have to go with LIveStorm's custom enterprise plan. This is the one that companies like Intercom and InstaPage use. You get a custom plan and pricing based on your needs along with premium training from an expert.
7. BigMarker
What Reddit Has To Say About BigMarket:
u/rocket_nick – We use bigmarker and I love it. Bigmarker does have a zapier integration, use it all the time. I love there are no downloads, works great on all modern browsers. Dial-in is very stable and is available for presenters, admins, and views.
u/ayhme – We ended up going with BigMarker. Easy to use and exporting and importing data isn't a big deal.
u/I_hear_that_Renegade – I'm using big marker after a month of trials. Went through many suggestions on captera and youtube . For an off the shelf product, been very happy with big marker
To some, webinars are the equivalent of having a meeting online. Others see them as an opportunity to put on entire summits or conferences in a virtual world. BigMarker belongs to the latter category.
Online summits are a great way to position yourself as a thought leader in any industry. They are much less logistically onerous than real-life seminars. You don't have to worry about finding a venue, paying rent, setting up venue security measures, and so on. Instead of all that, you can use a tool like BigMarker to create an online seminar and still generate significant business results in the process.
BigMarker has a wide range of features that cater specifically to those who want to organize online summits.
The process starts by creating a microsite for your online summit. This is a small website that tells the world everything it needs to know about the event. The website contains your branding along with information on the speakers, session timings, and so on.

If you want to go further, you can build landing pages into your event website. These are pages created to promote individual sessions. BigMarker users turn to landing pages if they need to highlight specific sessions more than they would be on the microsite.
Once you have all that set up, it's time to start collecting registrations. This webinar tool has a full-service registration solution to suit the needs of different kinds of online summits. You can collect all the information you want from your customers through the registration process. The event can be made either free or paid and registration can be confirmed based on completion of payment.
When people do complete the registration process, you'll want to let them know that they're confirmed for the event. You can do that using BigMarker's email tool. It lets users send out confirmation emails following registration. The emails can also serve as reminders for the event or to follow-up with attendees after the fact.
If you want to run an online summit without having to worry about hitches with live seasons, you can run a hybrid webinar. This is a webinar where the videos are pre-recorded but you engage with your audience live. It's a great way to simulate love events while actually receiving live feedback from your audience.
The microsite and landing pages are a great way to market your online conference. But you'll want to use other methods to widen the reach of the event. BigMarker makes that possible with its Facebook and YouTube Live syndication options. Users can have their sessions streams to those platforms to take advantage of the social media network effect.
Visitors' live experience can be customized elaborately when you run an online summit using BigMarker's webinar software. You can have your very own expo hall lobby branded to suit your business. Attendees can use that as a starting point to visit different online sessions.
In the same way that organizers would sell sponsorships to booths in real life, you can sell sponsorships to your online event. Sponsors can reserve space in your virtual expo hall.
Sponsors can do a lot of different things once they've booked their spot in the expo hall. Attendees can visit their online booths and view pre-recorded presentations. They can also organize giveaways and offers to sell their products to people. So not only can you put on online conferences with BigMarker, you can also generate funds for them.
The webinar software itself is browser based and runs in the cloud. Attendees don't have to download anything to view the webinars you run using BigMarker.
The embeddable video player that BigMarker uses can carry your branding. You can put your own logo at the bottom of the player. The player supports interactive elements such as polls, offers, and Q&A.
BigMarker integrates with a lot of key tools that you need to generate leads and market to them. That includes:
CRMs: The data that is generated on BigMarker is channeled straight to the correct records in your CRM. You can store data on things like push and pull tags and engagement behaviors easily. Integrated tools include HubSpot, ActiveCampaign, and Salesforce
Email Marketing & Automation: Keeping in touch with your attendees while organizing an online seminar can be tough. These integrations make it possible to send out mass emails and automate communication based on actions registrants have taken. Integrated tools include ConstantContact, Drip, and Eloqua.
Landing page builders: Landing pages are the best way to both market your events and generate registrations. BigMarker integrates with landing page builders like InstaPage and Unbounce to help their customers build beautiful landing pages
Analytics platforms: The live data generated from webinars can be pushed straight to your favorite analytics tools. That includes Google Analytics and Heap
Course Builders: Webinars are a great way to engage live with students who have been taking your online lessons. BigMarker's Thinkific integration lets you include webinars with your online courses. You can have enrolled students automatically sign up for your BigMarker webinars.
BigMarker Pricing
BigMarker's webinar software starts at $99 per month. This plan comes with a license for one host and 100 attendees. You also get live webinars, on-demand webinars, and Facebook and YouTube Live integration.
The Elite plan costs $189 per month. With it you can put on webinars that have up to 500 attendees and two hosts. What you don't get here is the dedicated account manager, white-labeled webinar rooms, and white-labeled emails among other things. For that you'll have to get up to the Summit plan.
The $399 per month Summit plan can hold 1,000 attendees per webinar and comes with four host licenses. You also get automated webinars and evergreen webinars with this plan.
Best Webinar Software Reddit – Final Thoughts
So there you have it: our roundup of the best webinar software on the Internet. I (and Reddit) personally prefers WebinarJam.
But, as you can tell, there are many to choose from. Some webinar softwares focus on doing just the basics right; others are full of all kinds of bells and whistles; and some lay an emphasis on monetizing your broadcasts.
We've whittled the options down significantly, so use this as a starting point to make your final choice. That choice will depend on a few factors. The most important thing to do is to clarify your goals based on an understanding of your target market. That's how you can connect the features that each software offers with what you're trying to achieve.
Once that's done, also give some thought to your own capabilities. Can you put on large online summits run by a large team? If so, you may want to choose a full-featured webinar software. If you're a solopreneur who runs the webinars yourself, you may make a much more conservative choice.
There are, of course, more practical considerations. For small businesses the primary consideration tends to be the budget. Luckily, most webinar softwares have a free plan or have a money-back window. So you can try the software out and put on a few small webinars before making your final decision.
Read Next: