I was resistant for a very long time to write an article about "Digital Nomads" as there is a lot of bullshit out there in the Digital Nomad community about sitting on the beach doing nothing while having millions pour into your bank account.
Firstly shit like that doesn't exist, sorry to burst your bubble and a few people are selling that dream of being a "digital nomad" to make a quick buck.
The term "digital nomad" gets used so much on the internet nowadays and sadly most people get exposed to the term by someone trying to sell them something.
Digital Nomad Lifestyle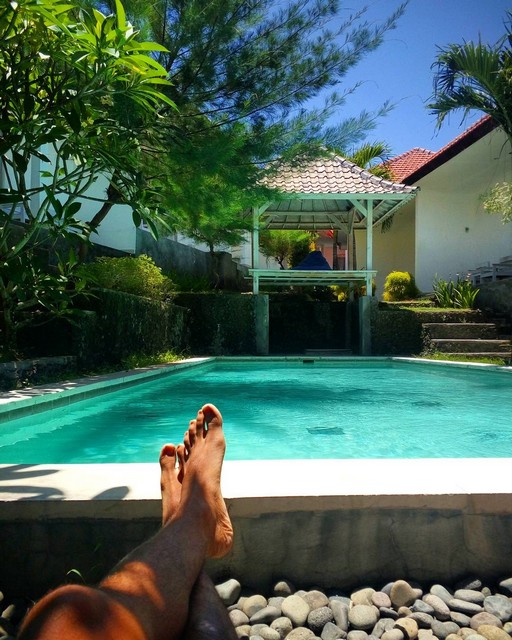 Hopefully, this article will actually share some practicality to anyone who is curious about the Digital Nomad Lifestyle and wants to know how they can lead it!
I personally feel like the term "Digital Nomad" is overused way too much and has turned into the equivalent of a teenage kid putting "entrepreneur" in their Instagram bio (something I was guilty of years ago lol)!
Just a quick fact before jumping into what a digital nomad is: Putting 'entrepreneur' in your Instagram bio won't magically make you the CEO of a successful business, you still got to hustle and build it!
What is a Digital Nomad?
Well, it's basically someone who works online and travels. As mentioned above this statement basically sums up this entire subculture.
According to Wikipedia, "Digital nomads are people who use telecommunications technologies to earn a living and, more generally, conduct their lives in a nomadic manner. Such workers typically work remotely – generally from foreign countries, coffee shops, public libraries, coworking spaces and even recreational vehicles – to accomplish tasks and goals that traditionally took place in a single, stationary workplace."
On social media, Digital Nomads are often portrayed as a typical 20-something-year-old sitting with his MacBook on the beach with a drink in his hand, I mean just Google "digital nomads" click on the image tabs and you can see for yourself!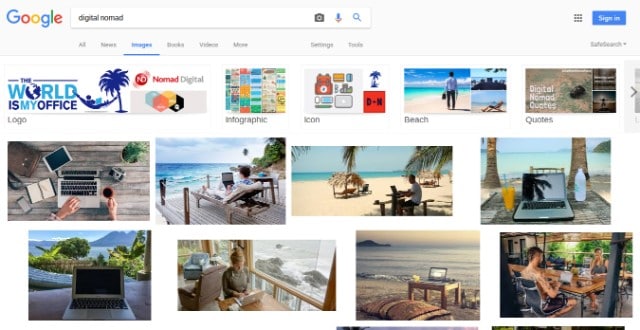 But that couldn't be further from the truth! Digital nomads aren't just the people on Instagram sitting with their laptops on the beach, the diversity of digital nomads is incredible! There are digital nomads over the age of 60 at the same time they are people who started out at 18 like me! It's not just bloggers or CEOs who are traveling around the world, earning on the go. Digital Nomads come in all shapes and forms.
On the technology-focused side, we have coders, programmers, developers etc. On the creative side, we have writers, authors, designers etc. On the business side, we have day traders, business owners, project managers etc.
On the marketing side, you have everything from social media managers and growth hackers to SEO Consultants like me. The digital nomad community also consists of everything from YouTubers and bloggers to online English teachers and translators.
Why did I start out by pointing out the incredible diversity? Because everyone is unique! Not everyone is going to travel the world coding or blogging! Each person has chosen a field and industry based on their skills and interests.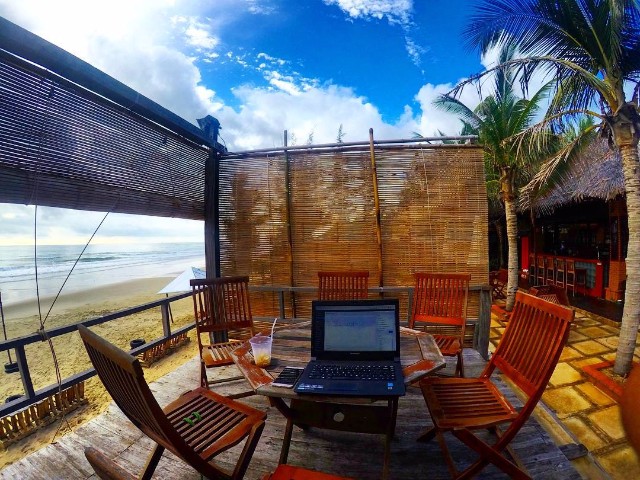 Similarly, due to the diversity, there is no one first fixed the path of "how to become a digital nomad"!
It's not possible to make a step by step course on how to become a digital nomad as there is insane diversity and there is no one fixed path to make money traveling. Anyone trying to sell you a course of how to become a digital nomad "exactly" like they are most likely making his living selling the dream of being a digital nomad instead of creating any actual value.
Find out where in this spectrum you belong as a professional! What are you good at and what do you like doing? Because the opportunities are endless but if you pick something just because that's what this digital nomad "guru" on the internet told you to do, you'll probably get sick of it and won't be willing to put in the work.  Don't even listen to me, think for yourself, I'm not your guru!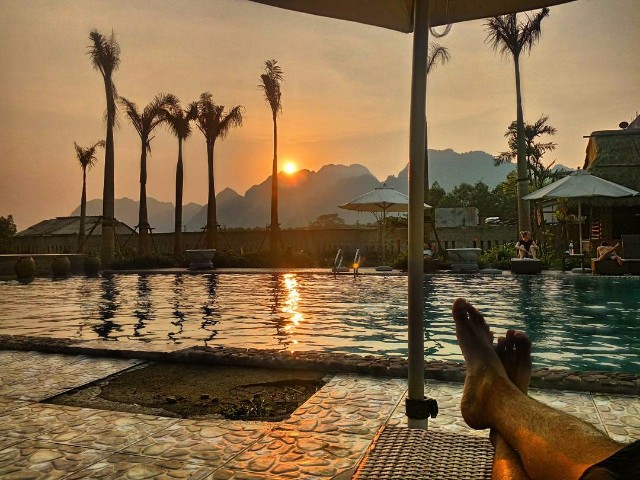 It's the same way I feel about content creation and personal branding; I don't believe everyone should start a blog like me because some people are better on video while others are better off starting a podcast! You need to find the medium through which you communicate best in, similarly, you need to find what you are good at and like doing!
Maybe you don't really want to start a business and would prefer working as a marketing manager for a business! Just because it's glamorous to be a business owner and entrepreneur in pop culture now doesn't necessarily mean it's the right path for you!
I asked my followers about the biggest questions they had about Digital Nomads and the idea of traveling and working and one topic that came up was the Digital Nomad camps, programs and everything else out there.
Firstly I should let you know that I have friends that run and work in some of the biggest ones out there, however, this is going my unbiased opinion about the Digital Nomad Programs which is going to piss some of them off but it needs to be said.
I don't believe these programs are for the majority of people, especially not those just getting started with this lifestyle! The programs have a lot of benefits that I have to point out like being amazing to meet like-minded people and networking, however, a Reddit user jlengstorf summed up these programs better than I ever can:
"I think you have to look at *it* for what it is: a pre-packaged, year-long, working vacation. It's not a career development move. It's not a launchpad to make you rich or internet famous (though you can ride their coattails to get into all the major sites that talk about remote work). It's not a guarantee of a remote job or a way to make money.
So if you can afford it and the idea of traveling alone freaks you out: do it." Here's a link to the whole discussion!
I would also add that the overhead of many of these programs is pretty darn high as you can have nearly the same experience by spending half the money or even less, going to a major city with a digital nomad community!
Check out NomadList, an amazing resource that lists the average price of living in different cities around the world!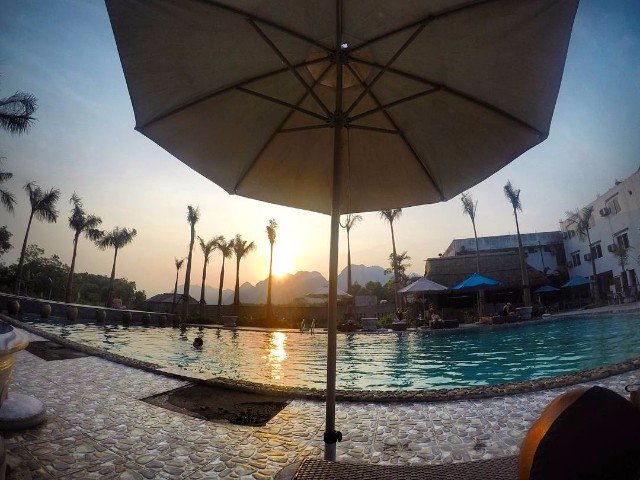 From the professional perspective of becoming a digital nomad or advancing in your career, these programs might not be the right move for most people. As I mentioned above access your skills and interests and figure out what you like or are good at, If you are interested in programming, it's a better allocation of your time and money to go and attend a coding boot camp instead!
Many of these programs are too vague and aren't necessary for people curious about the digital nomad lifestyle. If you want to become a writer, start writing on Medium and other online publications and network in groups of bloggers and online business owners on Facebook!
There are specific courses on each industry that will let you become good at a certain skill that you can then leverage to earn an income, you can't just "become a digital nomad" by paying 2k$ a month because that doesn't mean shit.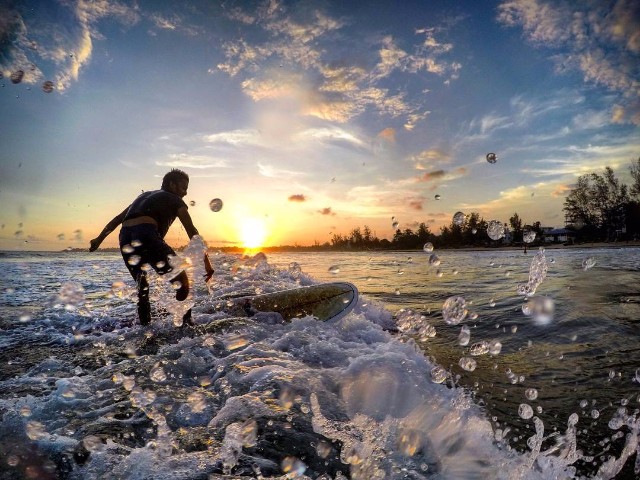 Saying you want to "become a digital nomad" is like saying you want to become an Olympic medalist. Alright sure, first tell me in which sport are you interested in? I can then direct you towards a coach for that sport, but there is no 'olympic medalist coach'.
Similarly, access your skills and based on the field you choose, focus on coding or design or writing or teaching.
I do have to point out the positives of these programs! The fact is that through these workshops you get exposure to people doing a variety of different things that can expand your mind and it shows you what's possible, also maybe it's not possible to put a price tag on the connections you will make! Also as many long term nomads will tell you, it sometimes gets lonely on the road for some people and programs like this provide a community and that's another key selling point!
But you can achieve the same benefits by going to a major city and heading off to a few coworking spaces or joining local Digital Nomad Facebook groups and attending the meetups.
So what do I think about these programs? They fit the needs of a certain kind of people – if traveling alone scares you – if you are afraid to jump into this lifestyle alone and would love a community around you, go for it! Else spend your money and time in getting better at your core skill(s).
How to Become A Digital Nomad
Become A Digital Nomad By Getting A Remote Job
Pros: Stable Guaranteed Income, Don't need to find new clients/customers and might come with benefits (401k, health insurance etc)
Cons: Less Freedom and Flexibility (You still have to report to your employer), limited lifetime earning potential.
You don't really have to quit your job to become a digital nomad as many popular "quit my job to travel the world" articles on the internet will have you believe! If you work on your laptop and your work could be done with you sitting at home instead of going to an office, you could also do it from a beach in Bali (Okay maybe an air-conditioned cafe by the beach :P)! This obviously won't apply to all professions as you can't perform heart surgery from across the world, however, if you work in the tech or business sectors it's very likely that your job could be performed remotely.
Many times this might mean negotiating with your current employer and other factors however the idea of working remotely is becoming insanely popular with some of the biggest companies choosing to allow their employees work remotely! From Amazon and American Express to IBM!
Remote jobs are one of the most popular methods of how digital nomads earn a living, the benefits of being a remote worker is the security of having a fixed monthly income coming in! If you can't turn your current job into a remote job, maybe it's time to apply for a new job that allows you to work remotely.
There are companies like Automattic (the guys behind WordPress.com) that only hire remote workers and there are sites like FlexJobs and WeWorkRemotely that list remote job offers from companies like these!
How to Get a Remote Job as a Digital Nomad?
One way to get remote jobs would be to apply to them from the sites that I'll list the resources! Having past work experience is always a plus when applying for a new job!
However, these sites aren't the only way to get a remote job! They are a great resource and if you have the skill and the credentials for getting a remote job will be a breeze! However, I've had remote job offers by networking in Facebook groups and other places online.
I can't stress this enough, Don't don't ever spam! You won't ever achieve anything by doing that! Bring value to the people you communication and form actual relationships! Business is all about people at the end of the day and forming actual connections and relationships with people will be your greatest asset.
In February 2016, I started out as a broke college drop out in Goa, India, now I consult in marketing for companies like Foundr! I didn't know anything or anyone in the marketing or online business or start-up industry when I started, but now I have a ton of successful CEO's in my address book and many of them are close friends! I didn't get to this point by spamming people, I got here by bringing people value in the moment I have their attention! 
Bring value, form actual connections!
Resources: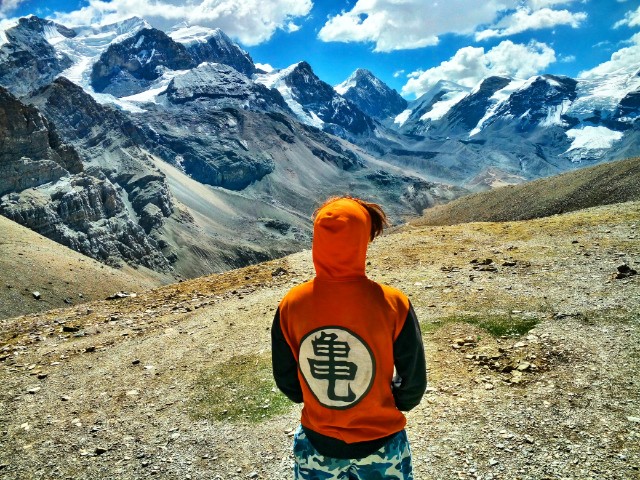 Become A Digital Nomad By Freelancing
Pros: Flexible hours, control over jobs and clients, limitless earning potential.
Cons: Unsteady Income when starting out, work-life balance, no employee benefits.
According to Wikipedia, "A freelancer or freelance worker is a term commonly used for a person who is self-employed and is not necessarily committed to a particular employer long-term."
I started traveling by freelancing, I learned to build basic websites off Youtube and Google and then went cafe to cafe and pitched in order to get my first clients! Later as my portfolio grew I was able to network online and get more clients.
I've mentioned this a tons of times on this blog, but freelancing is the easiest in to enter and the path to success as a freelancer is simple. Simple, but requires you putting a lot of hard work.
Take a skill, one that you like or at least are interested in and get good at it! Maybe take a few courses on SkillShare to get even better! Then start doing that skill for other people that will benefit from it and get paid for it!
You can freelance doing almost anything, from being a virtual assistant, building websites or teaching English!
How do you get good at your skill? Well, one way is by doing it and learning more! eg. As a writer, a good way to get better at writing is to write more and read more! Similarly, each industry will have its own way of improvement!
How To Find Freelance Clients As A Digital Nomad
This is where most of the people struggle when they decide to start freelancing! How in the world do I get freelance clients that pay?
Just like in Remote Jobs, there are a couple of sites that list freelance jobs that you can apply to. The most popular ones are Upwork, Freelancer and Fiverr. Other than that, there are industry-specific sites like 99designs for graphic designs, where you can apply for a freelance job in your specific industry!
Network! Form connections and create relationships with people, online and offline! When I started I had to go cafe to cafe and pitch as I was broke and I needed the cash to put food on my plate. However, most people won't have to do things to that extent but it's just an example to show you that the excuses of not getting clients if usually absolute bullshit!
If you are in a marketing position, use your marketing skills to get more clients. If you are a writer, start networking with online business owners and other writers. Always start off by bringing value to the other person! 
Resources:
Become a Digital Nomad by Starting An Online Business
Pros: Unlimited Income potential, you are your own boss, not selling time for an income.
Cons: Time to grow, uncertainty with success, a lot of hard work and patience.
Most of the people who get exposed to the digital nomad lifestyle and read books like the 4 Hour Work Week, usually get the impressions that to lead the "digital nomad life" that they need to build an online business that makes "passive income" ie millions of dollars pouring into their bank accounts while they sit on the beach drinking a beer! That's usually the idea being sold to people, to get them to buy a course or into a system, and shit like that just doesn't exist!
There is no magic algorithm or secret that will make millions while you do nothing! Any online business takes a lot of hard work and patience to grow!
With any online business there are only a few ways that you can make an income;  Create and Sell a product (eg. book, software etc), provide a service (web design, translations etc) or sell advertising (Ads, affiliate marketing etc).
There are a lot of options here from an E-commerce store to a Youtube channel. Here's my take on it and what I would do/did. Build a business around on your passion or interests. Why do I say that? Because when you are working on something you love/like it doesn't really feel like work.
I would pick an interest and start either a  service based industry, a Blog, a Youtube channel or a Podcast around it. Why these options? Well not everyone can do all of them, I personally would suck at a podcast right now (have you heard me talk!? if not join me on Facebook Live sometime), but I'm killing it with blogging!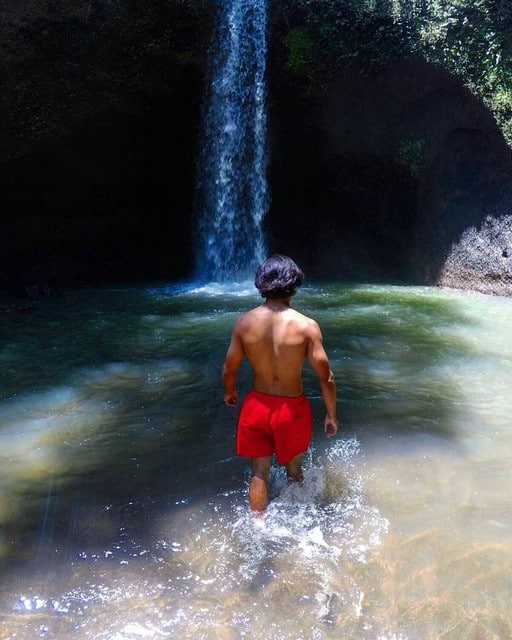 Why start and grow an online business? Well because it can make you money even when you don't work. Let's say you upload a video to Youtube and you decide to monetize it by running ads before the video, now if someone watches the ads and the video while you are asleep or even surfing you will earn a small amount. Now, what if a thousand or 10 thousand or a 100 thousand people do that?
Long-Term Benefits Of Starting An Online Business As A Digital Nomad
You could talk about Smurfs or whatever you want and make a living doing it. Ads are the easiest form of monetization. You could do affiliate marketing too where you can recommend products eg books on Amazon and earn a commission if someone buys something.
The links in my Nomatic Travel bag's review are affiliates link if you click through and buy the bag I earn a percent! However, as the buyer, you wouldn't pay extra for the bag as I get paid out of the company's/Amazon's cut for recommending the bag! Almost all companies have a program like this where you can earn a commission on products if you recommend them. Just Google "*Company Name* Affiliate"!
Here are a couple of articles wherein Affiliate Links are used so you get a better idea of how this works
Resources
How to Become a Digital Nomad? Bring Value.
First, You need to understand that it's all about value! In the capitalistic society that most of us live in, everything is about value! Most people are used to working and earning by the hour, but even there it's about value. How? You are exchanging your time for a paycheck. The reason you are paid an X amount per hour is that you are bringing enough value to your employer that it's worth for him/her to pay you that much per hour.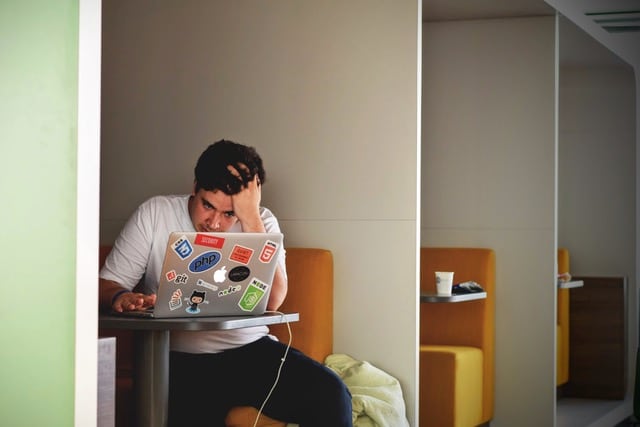 Let's me explain that in a simple example, let's say I run a video company and that makes 100$ per video, but I'm not good at editing. So it's worth for me to hire someone to edit my videos for ~30$ as that person is bringing me value by not having to learn how to edit and saving me time so I can focus on other things. Now, I don't care about this person's degree or qualifications or which part of the world he is from if he can deliver actual results. He could be sitting on a beach in Thailand or in an office in India. However, if his/her edits are shit, I won't hire him/her, as he/she is bringing me absolutely no value.
Over the long term, your degree, qualifications or who your father is, doesn't matter if you can't bring vaule to the marketplace and deliver.
Start out with the mindset of value. If you as an individual can provide value and you learn how to convey your value to others, you won't ever need to worry about being able to make money! How can you provide value? Well if anything you do can save someone else time, money or energy, or make someone else more money, you are bringing them value.
Value! Bring value with your content, that's how you are going to succeed in whichever medium you choose, whether that's a podcast, a Youtube channel or a blog! You need to provide helpful information that helps solve problems!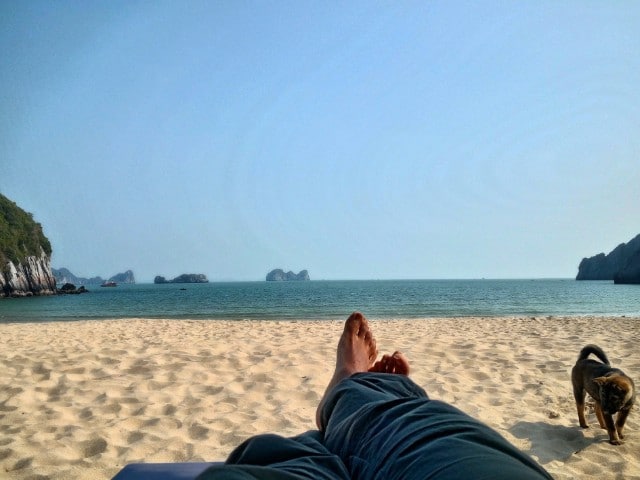 Ready For The Digital Nomad Lifestyle?
The digital nomad lifestyle isn't all sunshine and rainbows, it takes a lot of courage to take the leap when you are just getting started. However the hopefully after reading this article on "Digital Nomads" I hope you get a better idea and appreciation of the reality! It's not sitting on a beach, magically making money on the internet, it takes hard work! But it sure is worth it…
Cya on the road,
Jeremy