In April 2016, I left Goa, India after dropping and off college and began traveling the world, ever since that time the most common question I get to this day: "how do you make money traveling?" or "how to get paid to travel?"
This isn't going to be a clique article writing about 100 of ways that you can make money traveling and include stuff like "busking", "picking fruits in a farm" because let's me honest, that's not the kind of life you're looking for when you follow your favorite Instagram Travel influencer. 
No, this article is on one particular issue: How can you make money traveling in a way that's sustainable.
Having dropped straight out of college, I never ever got a "9-5 job" nor do I ever plan on. I dropped out mainly because a degree wasn't going to help achieve the goals I wanted out of life. I didn't want to spend the greatest years of my life leading a life that felt like a lie.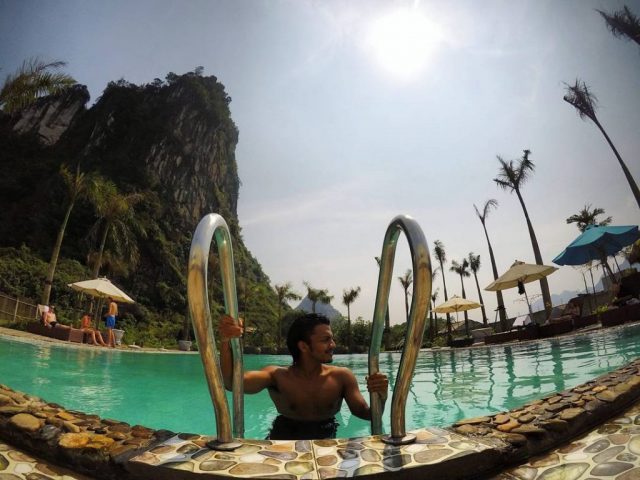 How I've Made Money Traveling Since 2016
Before I dive into how YOU can make money traveling, I'll share a bit about how I made money traveling since 2016 to give you an insight into how someone can make money traveling.
For starters, when I started traveling I didn't start out with a lot of savings, coming from a middle-class Indian family, I had barely 200$ that I saved over birthdays and Christmas as my startup capital. My goal was to pay for my travels by making money while traveling, instead of the usual "make money, save and then travel." that's more common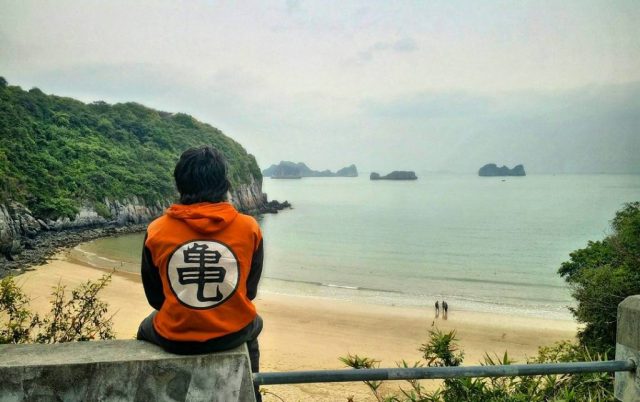 Every day I get so many messages from old friends from high school, they usually go along the lines of "OMG! you are so lucky" and later the questions are always the same
"How exactly do you make money traveling?"
"How do you make money to pay for your travels around the world?"
"Are you paid to travel the world?"
Before I dropped out of college, I dedicated my free time to develop new skills and I'm always learning new things thanks to the infinite knowledge available to everyone reading this, it's called the internet.
Let me tell you one simple thing, I'm not lucky, I worked! I worked countless coffee-fueled nights and weekends doing hundreds of hours of research to learn about how I could make money traveling, while my friends were out partying.
1. Freelance Website Building
In the process of building my first blog, I taught myself how to build websites.
Note: I don't know to code, I was building super simple WordPress website. This is something you can easily learn over a weekend.
That simple skill of building basic websites was my biggest source of income during the first 6 months of my travels. I built websites for Hotels, Cafes, Restaurants, Hostels and also quite a variety of blogs for other people.
I didn't get my first clients thanks to some "secret" or a "hack" but actual hard work. I typed cafe *city name* into Google and made a list of all the cafes, then filtered down to the ones which were active on social media eg Facebook.
Checked off the ones that had a website and finally, I was left with a list of cafes that understood the benefits of marketing on the internet and would benefit from a website.
I would struggle to get clients online as I didn't have a portfolio or a degree so now that I had a list, I then went cafe to cafe and tried to convey about how having a website would benefit them. At the end of the day, I had a client.
At the same time, my friends and fans of my blog who now contact me every day who have 10X-100X the level of skill I did are complaining about not being able to get clients. I also realized why everyone also had an excuse for why they can't do something in life.
Here I was a kid who didn't know to code making more money building websites then many computer science graduates.
It's about doing the things most people aren't willing to do, to live a life most people won't ever get to live. I don't believe there is a  "secret" to success it's smart then hard work!
I stopped doing this once my travel blog grew (read below) as I wasn't passionate about it and it was more of a means of a way.
2. Travel Blogging
In early 2016, I started a travel blog called, Think Travel Lift Grow. Eventually I grew it to over 100k monthly users from Google in less than a year and its income was enough to sustain my travel.
Later on I closed down the travel blog and started this new site at JeremyNoronha.com.
I don't like ads personally and I didn't feel fair to bombard my viewers with them so I never used them on my blog. Instead, when I share my favorite travel gear, books, hotels and other products with my readers, I include affiliate tracking links to those products. Meaning if you decide to click-through and buy a product, I'll receive a small commission. However the great thing is that the price remains the same whether you use my special link or not, I get paid out of the companies cut!
Most of my affiliate links are for Amazon.com. However, I have a personal policy by which I never endorse a product or service I didn't actually try or believe in.
Here are some articles where affiliate links are used if you want a better understanding about how this works.
Also, I'm always looking for win-win offers that'll benefit my viewers much more than it'll benefit me. Here's an example, I promote the trial offer of Audible quite often on the blog. I love audible and use it often to listen to audiobooks. If someone clicks on my link to audible and then signs up for an audible trial, they get a free month of audible and 2 free audiobooks, they don't have to pay anything but I earn a small commission for referring them. WIN-WIN!
When I just started my blog I remember I made barely a dollar in my first month! But I kept on putting in the work, slowly I saw a little money coming in. Once that started happening I started focusing more of my time on making it bigger and better.
I focused my energy on learning new skills to write better, learning new ideas that would help me grow the blog further and eventually it grew to be a full-time income. I don't believe there is a "secret" or "hack" to success! It all comes down to Smart and then hard work. I have an article that's over 6000 words long that shares everything you would need to know about How To Start A Blog And Make Money

3. SEO Consulting
In the process of growing my blog I became really good at something called "SEO". Which is basically getting things to come higher up on Google.
Many of you guys reading this article right now, (yes you! 😉 ) Probably Googled "How to make money traveling" and clicked on this article.
Because I'm good at this "SEO thingy", I'm usually at the top of Google for most of the things I write about and even beat big travel blogs, online publications and even companies with a huge team 😛
Of course, thanks to that I managed to get into some pretty impressive consulting roles. EG. I became the Head of SEO at Foundr Magazine.
Recently, I quit SEO consulting to just work on my own websites.
How Much Money Do I Make Traveling The World?
I know, I know. You want details. Asking someone how much money they make is a very personal question, and it's not something I'm entirely comfortable posting also a lot of it is confidential haha ;), but I'll give you an idea.
I have earned over 500$ in a single day, but I also have days when I have earned less than 20$. I make enough to make ends meet and also invest in my future!
I put most of my income back into this blog or in starting my other businesses in one form or another.
All businesses need investment to grow, including blogs.
I can travel for the rest of my life if I chose to, settle in any country I like and work on the go and only need Wi-Fi, my phone or laptop, and Coffee. Especially Coffee!
The reality is that I actually have no idea how much I'll make next month. Or the month after that. It's one downside to working for yourself. In exchange for freedom, you often lose some security.
I've chosen freedom over security.
Now, I'm pretty sure many of you reading this are super inspired right?
Well, in early 2016, I was the guy sitting in the library of my university and Googling the exact same thing you just did.
I looked at all the top bloggers and people traveling the world and realized that "Alright that's great for them, they definitely put in a lot of work to be where they are, now what can I learn from them so that I can do the same?" Instead of complaining about my circumstance, I believe in taking responsibility and putting in the world.
I believe that anything is possible with hard work, patience, and dedication.
How To Make Money Traveling
I always make the claim that you can get paid to travel the world much more easily than most people think it is.
Before I dive into the actual sustainable ways, let's dive into the most popular ones often seen shared on travel blogs around the world.
1. Teaching English Abroad
This is one of the easiest types of job to get if you are a native English speaker. Teaching jobs, especially for English are incredibly abundant around the world, especially in Southeast Asia and China. They pay well, the hours are flexible, the cost of living is low and some schools will pay for your flight over. I have so many friends teaching English in Vietnam and China right now.
The requirements vary from one country to another, but most people can qualify for a reasonably high-paying job with a little preparation. Most English teachers have TEFL, TESOL, or CELTA certification in addition to a college degree. The TEFL certification is the easiest and least expensive to obtain. Courses ranging from 40 to 120 hours are offered online.
Dave's ESL Cafe is your best resource if you want to teach English while traveling.
Some employers will hire teachers who lack credentials, but the pay and benefits won't be as high as with the certification.
CONS:  Teaching English is more of "Make money and travel" strategy instead of "make money traveling" as in many situations you're going to have to commit to a single location.
Pro Tip: Companies like VipKid allow you to teach English online thus making this more of a possibility for people who want to travel.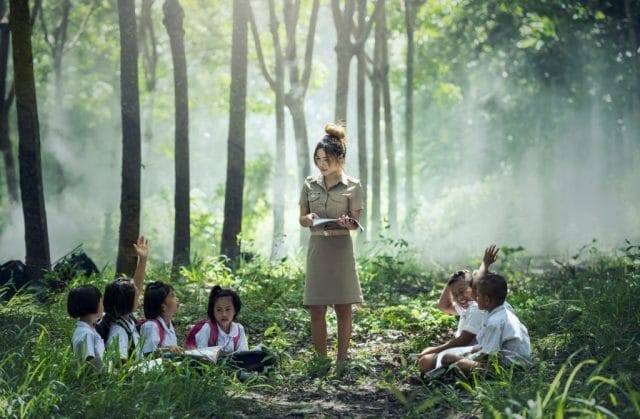 2. Work in a Hostel
If you stick to very touristy areas hostels are often looking for staff to work the desk or show the guests around town. If you can speak a language no other staff member can, that's really going to help you to pull ahead.
You can find hostels jobs pretty much anywhere, particularly places which appeal to backpackers and budget travelers! Even if you aren't getting paid and just volunteering you will get a free room and saving on accommodation and also maybe food.
Having a working holiday visa will encourage the hostel owners to choose you over others. Helpx and Workaway are used often by a lot of travelers, but it also provides other volunteering opportunities in rural schools, yoga retreats etc.. Network and put yourself out there.
Cons: Again you are tied to a single location. Pay for jobs like this are rarely that great and this isn't the type of job you'd want to brag on Instagram about.
3. Sell Your Service
Everyone is good at something and no one can say that "I'm not good at anything." You may be good at let's say makeup tutorials, I can bet you and I'm sure that I will win the bet every time' that there is someone out there making a killing and even millions of dollars doing makeup tutorials.
Use your skills and talents to find work. Teach people how to play music or how to dance, cut hair, hula hoop, cook for people — use whatever skills you have to find a job. There are so many opportunities.
Musicians
Musicians: Sing in bars, hostels, hotels, expat/tourist spots.
Busk on the streets
Artists
Paint murals at a hostel or cafe
Sell handmade crafts at local festivals
Writes
Write or proofread menus
Translate if you have strong foreign language skills
It doesn't matter what you are good at if you want it bad enough you will find a way. Sell your service to people who will actually benefit from them, that way you will find it that you don't mind doing it like it's something you would do for free.
Cons: Unless you can do your service online, its highly unlikely that it'll be scaleable and you'll be restricted in your travels. (read the freelancing section below)
4. Do Seasonal Work
Whether it's the Australian work visa and you are picking vegetables, fruit, flowers or picking up grapes in a vineyard in Italy. Farms are always looking to hire seasonal workers. So many of these places require additional help and people during the peak seasons and they usually pay well.
Fruit picking jobs in Australia is some of the easiest work to find, but the trade off is that it is also some of the hardest work out there. Harvest jobs often pay great, especially if it involves big machinery.
If I couldn't work online or if I didn't have this blog and I wanted money to travel I would have probably ended up picking fruit in Australia, it's amazing to gain some extra cash to extend your trip.
If it's diving season and if you are a certified diver and want to become an instructor (additional classes may be needed), there are dozens of huge scuba destinations around the world where you can easily find work. You can always go there and ask around.
WWOOF provides organic farming jobs all over the world.
Cons: You have to be at the certain part of the world for a certain time. Falls into the camp of "make money and then travel)
5. Start Busking
Do you have some kind of talent? Dance, music, art or whatever skills you have on the side. Busking on the right corner on the right street will get you a few dollars.
You will have to grow a thick skin when you begin. But remember that people pay for whatever impresses them, so the more unique and incredible, the larger the income.
I've met plenty of travelers who are playing guitar, juggling, dancing and singing their way around the world. It may be illegal in certain places so be sure to check the rules.
Cons: Pay isn't great, unreliable. However, a good experience.
6. Au Pair
The word "Au Pair" is a French term, which means "on par" or "equal to", denoting living on an equal basis in a reciprocal, caring relationship between the host family and the children.
It's perfect if you love kids, you'll get a room, board and a weekly paycheck for helping take care of a family's kids, allowing you to explore the country you end up in during your free time as well.
Here are a couple of websites for finding Au Pair jobs:
Cons: Tied to a location. (Not really "making money traveling")
Now, those are usually the most popular strategy many people will share on the popular travel blogs on the internet. 
Now there's nothing wrong with making money by doing any of them, many of the things mentioned about are great experiences. However, if you want to make money sustainably over the longer term keep reading on.
7. Get a Remote job
Pros: Stable Guaranteed Income, Don't need to find new clients/customers and might come with benefits (401k, health insurance etc)
Cons: Less Freedom and Flexibility (You still have to report to your employer), limited lifetime earning potential.
Bring your laptop (and charger!) and work remotely from anywhere, wherever you are. Remote work is booming, whether you're working from home, your favorite coffee shop or from the beach (watch out for the sand!).
Many companies (like Amazon, Automatic) today allow their employees to work from home or for that matter anywhere in the world. The idea of the office is dying as thanks to the Internet most of your work can be done anywhere using a phone or a laptop and doesn't require you attending a 9-5 or worse bullshit meetings.
Most of the remote work opportunities are full-time gigs and usually involve benefits such as 401k and insurance etc.
How do you get one of these? Well if you already have a job try to get to convert that into a remote job. I know many people who went from an office to a beach in Asia while in the same job.
Give it a try! What's there to lose?
Secondly, if you are on the look for a job then here are a couple sites that should help you.
But as I said in the previous answer, Network! Network! Network! That's where you find the best opportunities.
8. Start Freelancing
Pros: Flexible hours, control over jobs and clients, limitless earning potential.
Cons: Unsteady Income when starting out, work-life balance, no employee benefits.
You can freelance online doing varied work, from voicing over videos for other people to designing logos. It's easy if you have a background in web services, design, programming, or anything tech.
Else, what are you good at? If you are good at organizing and managing you could freelance as a virtual assistant. Good at writing? So many blogs need content writers.
Not good at anything? Learn.
3 years ago I didn't know what SEO was and now you are probably reading this article cause I am good at SEO.
Take a skill, one that you like or at least are interested in and get good at it! Maybe take a few courses on SkillShare (This link will get you 2 free months) to get even better! Then start doing that skill for other people that will benefit from it and get paid for it!
Pick a skill and sharpen it, get so good at it that people are begging you to work for them.
Okay now that you are good at a skill, how do you get a client? Here you have 2 options.
There are sites on the internet where you can list what you are good at and pitch to potential clients. Here are 2 highly popular marketplaces: Upwork, Fiverr. There is high competition here and that drives the payout down in most cases. But it's a good starting point.
NETWORK, NETWORK, NETWORK. The statement "it's not what you know but rather who you know" is true to some extent when it comes to freelancing. Network! Are you a writer? Get into Facebook groups of books and also of writers and network. Don't be a spammer. Network.
When I began my travels, to make ends meet I used to try to build websites for cafes and hostels etc, after learning to build websites while starting my blog.
I decided to go cafe to cafe and ask them if they need a website! And by the end of the day, I had a client, but I also realized why everyone also had an excuse for why they can't do something in life.
Every time I entered a cafe it was awkward and awkward was the best scenario. The most common answers were rude or condescending.
But the more cafes I went to, the more awkward situations I put myself in, the more condescending the comments, the more I got made fun of, the less I started to give a shit.
9. Start an Online Business
Pros: Unlimited Income potential, you are your own boss, not selling time for an income.
Cons: Time to grow, uncertainty with success, a lot of hard work and patience.
Most of the bullshit "Make Money Traveling" or "Get Paid To Travel" programs on the Internet are scams. They make you pay a hell lot of money for absolutely no value in return. Here are how you identify them.
*they promise you high income $$$$$ in a week
*they promise an 'automated' system and you don't have to put in any work
There are only a couple of ways to run a business, you either sell a product / provide a service and bring value. It's all about value!
Well, any get rich quick thingy is always a scam. An online business is a business, it's a business, just like any other. Can you create any product that might bring value to someone else's life? Sell them on Ebay or set up your own Shopify or Etsy store, use Paypal to accept payments and you can have your store up in an hour.
Here's one thing you can do if you don't have a product to sell. Join Amazon's affiliate program which is free to join and you can earn a commission on every sale you recommend. How does it work?
Well here's a link to my favorite book on marketing on Amazon, http://amzn.to/2hQ4o1U. If you click on that link it'll take you to the book on Amazon. Now if you buy the book, I'll get a % of the sale. If you don't buy the book but buy something else on Amazon I'll still get a %.
Almost all companies have a program like that. You can get a link like that in 10 mins.
Seriously?
Yeah, It's free to join and it's with a reputed company Amazon. Not some shady website like www.become-super-rich-fast.com you found on some forum.
Now how can you build a business around that?
Well, what do you like? Do you like reading books? Talk about books! Like travel? Talk about travel! Start a blog, talk about products (found a camera you really like? Recommend it! I personally only recommend products I have used) but at the same time provide helpful content. Provide value!
You can also put ads on your blog and earn every time someone clicks on it. I personally don't like or use ads as you earn pennies from them.
You can write about anything under the sun! I personally write mainly about travel.
But provide helpful content. Like this post is helpful content to most of you and a few of you will end up following me and who knows how beneficial those connections will be in the future. EVERYONE IS RELEVANT.
Maybe 10 years from now I might write a book and you might buy it. I'm not writing this answer for a short-term benefit, but for the long-term relationships, it might build.
The opportunities are endless! This is the age of the Internet.
This is actually how I make money traveling right now. I started my own blog in March 2016, I made 1$ during the first month of blogging. I have been traveling full time since April 2016 and made money building websites for cafes to make ends meet at the start. Now my blog makes enough that I don't have to freelance anymore.
Why did I pick blogging? The truth is I wanted to start a massive e-commerce store but I didn't have capital. I had barely 200$ in the bank when I dropped out of college last year. But I wanted to build something that would benefit future me and at the same time help people.
Check out my article on How to make money blogging!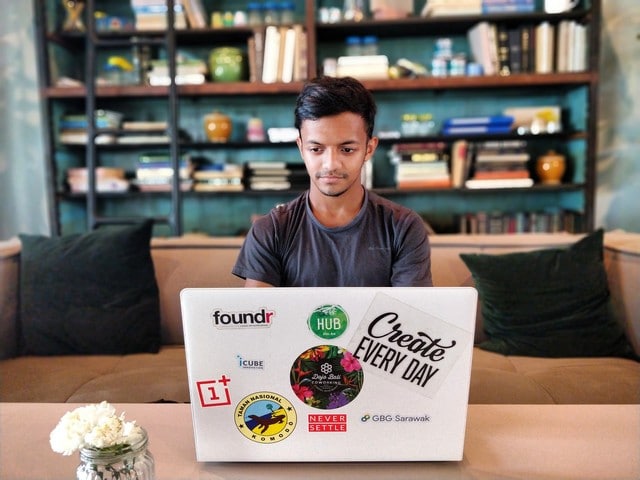 Making Money Traveling
I do hope that this has helped you realize that you can get paid to travel the world! Earning money on the road is not as impossible as you once thought. If it were impossible, I would be in college like every other 20-year-old I know and be falling asleep at the back to class instead of traveling the vast earth for a living since April 2016.