The last few months have been very hard for the whole of humanity. COVID19, which has been declared as a Pandemic by WHO, has affected the day-to-day lives of people all over the world. We are all in this together and one way to prevent it from spreading even further is to practice social distancing. With this in mind more and more companies have started instructing their employees to work from home. Working from Home reduces the possibilities of someone contracting and transmitting the coronavirus.
This also ensures that the workflow isn't interrupted amidst the pandemic. But working from home has its own flaws. While most of these are very minor things a few of them can be very dangerous. Let us take a look at those risks and how they would affect us.
Risks Associated with Working from Home
1. Cyber Crime
This is one of the major risks associated with working online. This refers to cybercriminals targeting an individual or a group by attacking them with malicious spyware or malware. These attackers manage to steal your personal information and sell it to third parties who might use it for other malicious purposes. Another type of attack they do is encrypt all your data and then ask you for a high ransom in exchange for the decryption key. With the whole COVID-19 situation there has been a large spike in the Cyber Crime Activities with more and more individuals being targeted every day. Unless you are someone with high technical knowledge, you won't be able to protect yourself from these attacks on your own. Later in this article, we will discuss how you can protect yourself.
2. Productivity
For all these years that you have been working, you had a fixed routine and a fixed workspace. Now with this work from home scenario all this has changed. You now have a completely different workspace and routine that you aren't very familiar with. Unless you take some quick measures, your productivity will start decreasing and you won't be able to work without any distraction.
3. Effect on Health
With a completely new work environment that is totally unfamiliar ( In a working sense ), your body will find it hard to adjust. There's also a high probability that none of your furniture, pieces of equipment and accessories are optimized for work. If that's the case then your body will take the toll and it might lead to health issues. Working, while being isolated, might also have a few unwanted mental health issues.
Now that we look at a few measures that will ensure that one remains more secure and productive while working from home.
Online Security Tips For Working From Home
1. Update Operating System and Programs
This is something everyone should do even if they are not working from home. No digital product, be it an Operating system or a Software Application, is perfect. Each of these comes with a lot of bugs. While most of these bugs are some minor flaws, there's also a probability of there being a very critical bug. When it comes to bug fixes, most companies are very active in that aspect. They continuously keep updating and fixing these bugs. So it makes sense for a user to keep their Softwares and Operating Systems up to date. This also makes it harder for hackers to exploit any bugs to get access to the system. So the bottom line is you should update your Operating Systems as well as all your applications and make sure they remain up to date.
2. Use an antivirus to keep your devices protected
Normally, the devices in our workplaces are very protected and secure. Most companies spend a large chunk of money on installing a large number of robust security solutions for this purpose. They also place multiple restrictions on what a normal user can have access to. They prohibit their employees from using unauthorized devices as well as prevent them from modifying or installing any applications. Now here's the thing. Having this level of security and protection on our personal devices is going to be very hard and won't be worth the effort.
So the most obvious and straightforward solution would be to use an Antivirus Software. This software would detect and remove any malware that would compromise the privacy and security of the user. They also secure your online transaction and authorization and prevent others from sniffing these data. Installing an antivirus should be one of the very first steps towards securing your device. While a free antivirus will do a satisfactory job, it is recommended to invest in a paid Antivirus Service for some added security. After all it's your work files that are in stake here and compromising those would land you in trouble.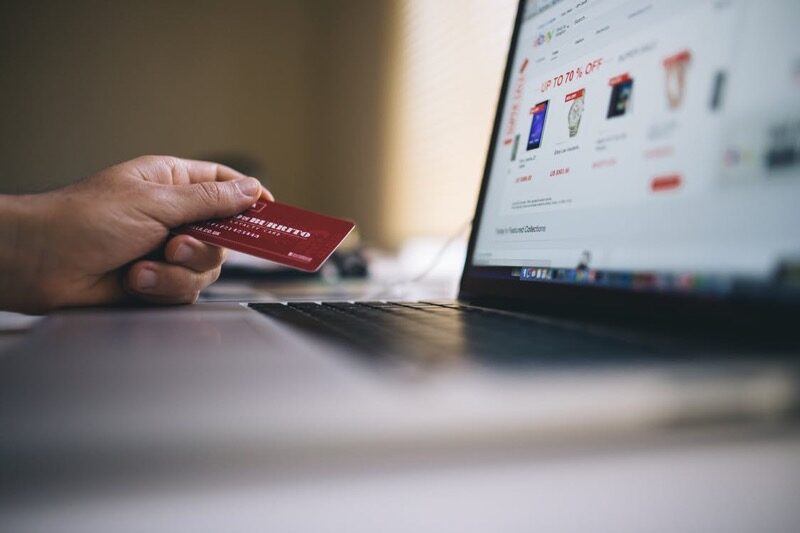 3. Wi-Fi encryption
This is something many of us often overlook. It doesn't matter how protected or secure our computers are, it is of no use if the Wi-Fi isn't properly configured. A poorly encrypted Wi-Fi makes us vulnerable to any kind of attack. One of them being the MITM ( Man in the Middle) attack. In this type of attack, the attacker often intercepts our connection packages and is able to track our activities which include some very sensitive data and passwords. So configuring the Wi-Fi is a very important step. The good thing is that this is very easy to do and it doesn't require you to be tech-savvy. You just need to be familiar with the different Wi-Fi encryption standards that are used.
WEP (Wired Equivalent Privacy): This protocol is hard to configure and is very easy to break. WEP is outdated and you should stay away from it.
WPA (Wi-Fi Protected Access): This was introduced to improve the security measures of WEP and was successful up to an extent. It only supports TKIP encryption. However it is still easy to break and should not be used.
WPA2 (Wi-Fi Protected Access version 2): WPA2 is an enhanced version of WPA and offers more protection than WPA. WPA2 supports AES encryption and is unhackable, at least theoretically. WPA2 is the more secure protocol and should be your best choice.
No matter how protected and encrypted it is the security of your router heavily depends on the password that you set. So you should ensure you set a strong password. The ideal practice for this is to include these:
Have a minimum of at least 8-10 Characters
Include Numbers, Symbols, Capital Letters as well as Lower-Case Letters
Make sure it doesn't contain a dictionary word
Ignore easy to guess information like your date of birth for instance
Following these steps would give you a very strong and hard to crack password.
4. Change the credentials of the Router
Most people never bother changing the default password of their routers. They are either too lazy or they aren't aware of the threats. There are two reasons why not changing the default password can be very dangerous. The first reason is that these default passwords are very simple and are easy to crack. Secondly most of these passwords are already included in many password dictionaries or databases. Hackers use these dictionaries to crack the passwords. So this is the perfect time for you to change the login and password details of your routers. You can change this by going to the router's settings page.
5. Use a VPN
If you are sharing your Wi-Fi with multiple people or you are using a Wi-Fi network that doesn't belong to you, then it is better to use a Virtual Private Network (VPN). Using a VPN ensures that all of your traffic is passed through a secure tunnel and is encrypted. This also makes sure that outsiders and third parties won't be able to read and track your activities. A VPN also masks your Internet Protocol (IP) address and prevents hackers and other prying eyes from identifying and tracking your session. Most VPNs also have many other useful features such as:
Kill Switch: If your VPN connection is ever interrupted or if the connection fails, Kill Switch will make sure to immediately stop any kind of traffic from either entering or leaving your device.
Private DNS: All VPNs use their own private Domain Names System(DNS) and so all the DNS queries of the users will go through an encrypted tunnel. These queries are then resolved on the same VPN server the user is connected to.
Advanced Encryption Standard (AES): Most VPNs use AES encryption in all their connections. They use 256-bit key encryption along with AES. They also use a 4096-bit RSA key to privately communicate with all your devices.
Double VPN: A few VPNs also pass your data through multiple servers. They encrypt your data at every server. So all your data is protected with an extra layer of encryption which makes it even harder to decrypt
VPN split tunneling: This is a feature using which VPNs exclude certain apps from the protection of its VPN encryption. It lets you route some of your device or app traffic through the encrypted VPN tunnel. So only those apps that require protection will have access to the VPN connection. You can choose which app you want to exclude from using the secure VPN connection.
All these features make it very compelling to use a VPN. If there were any time to invest in a good VPN, then this would be it.
6. Comfortable Working Environment
As we said in one of the above sections, our homes aren't really optimized for working. At least not for long hours. Working for long hours in those conditions may result in body strains and even more serious health conditions. In the beginning, the idea of using your laptop while lounging on a couch might be seen as very fascinating. But as you keep working in the same conditions, your body might take the toll. So it's a wise decision to make your working environment a bit more comfortable and ergonomic.
Go out and find yourself an ergonomic chair so that you remain comfortable and don't have any aches even after long hours of sitting at the same place. Also if possible, find a standing table so that you work while standing. We found this surprisingly effective and comfortable. Another thing you should take care of is the proper lighting conditions. You should make sure the room you are working in is well-lit. If required use a lamp to prevent eye strain. Also look away from the screen for about 15 to 20 seconds every 30 minutes. Lastly make sure you get plenty of sleep and that your diet has all the required nutrients. Also try and keep a check on the amount of caffeine you consume and drink as much water as you can.
Pro work tip: Get a Grammarly subscription to improve your writing! Use a Grammarly Coupon to save on your purchase.
8. Keep an Extra Backup
This is something that everyone should always remember and strictly follow. No matter how secure you are and how encrypted your connection is, you never know where things might go wrong. You won't even realize it and end up committing some mistake which endangers it all. Even if that doesn't happen there's always a chance of an accident occurring. Maybe your laptop would fall on the ground accidentally or someone might unknowingly sit on it. There's always that probability of something going totally wrong. So it's best if you make a copy of all your important data and keep it safe in an external drive or something. Make sure to keep that drive in a secure place. So in an event that something goes wrong, you can always recover it.
These were our tips for secure and productive work from home experience. I hope it is of help to you. Here's wishing you and your family a healthy life. Stay safe and practice Social Distancing. We can and we will overcome this pandemic.
Read Next:
How To Be Productive Working From Home