TLDR: If you're in a hurry the Namecheap is better than Cloudflare! Redditors find it to be the most reliable domain registrar, with affordable prices and free privacy protection.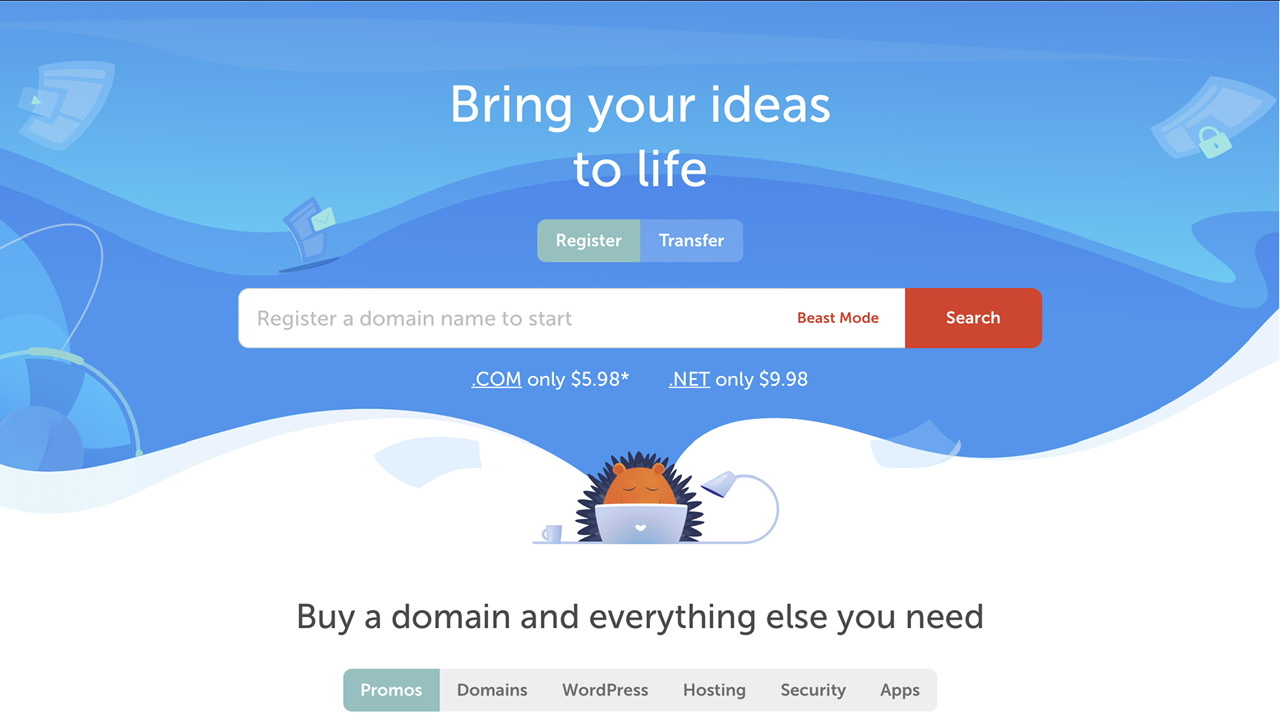 A domain name is one of the important parts, and at times difficult parts of building a website. It is sometimes easy if you have a company or if you are going with your first and last name. But at certain times, it will require a lot of thought, considering its search engines, brand recognition, and how much end up spending on it.
Thinking of the best domain name can be a tricky task, especially when you have two powerful registrars like Cloudflare and Namecheap. The registrars offer search tools that look for available domain names and extensions. Both these registrars even have add-ons like hosting, website building, security features, email addresses, and more. But today, we will differentiate both of them based on the domain registrar's capability. We'll learn more about their differences below.
Cloudflare vs Namecheap Reddit
U/jackoftech- "People are so quick to recommend Namesilo, but honestly, Namecheap FTW. Customer service is top notch, and I know people recommend changing name servers, but Namecheap included nameservers have 100% uptime too. But Cloudflare should only be used for CDN services, imo".
U/sunilsush- "Namecheap is always better than Cloudflare".
Cloudflare Overview
Cloudflare is known as a reliable WAF and content delivery network that is accessible as you integrate it with many hosts and plugins, especially using WordPress. The software is a socially responsible and transparent company with a background in providing fast websites.
Cloudflare has recently entered the domain registrar business. Their new service is rolled in waves based on how long you have been a customer of the software. It gives users the ability to securely register new domains, transfer existing domains, and effortlessly consolidate to manage all their domain portfolios having no-markup pricing. You will completely eliminate any surprise renewal fees or any hidden add-on charges with its offering. In all this, you will receive several security features with several Cloudflare integrations and bulk domain transfers.
Pros
Domain registration with no extra cost
Free DNS and CDN services
Easy to register and transfer the domain
Auto-renewal services
Free WHOIS privacy protection
Cons
No option to change Nameserver
No direct payment options
Can't rely on commitment for future payment hikes
60-day wait period to transfer to other registrars
Namecheap Overview
Namecheap specializes in selling cheap domain names, and it is true for the majority of the part. The software has plenty of specials that will give you dirt-cheap domains for the first few years. Its intuitive and quick response website interface makes it one of the best in the space. It will take a few moments to secure and navigate directly to your account.
Namecheap lets you select the right hosting for your domain, may it be speed, simplicity, space, or others. With it, you can choose from various WordPress options or try its Site Maker to get your website online. You don't have to worry about any surprises, and if there are any issues, directly connect with the customer service team.
Pros
Easy to use with a simple interface
A very well-trusted brand
Great uptime and performance
Efficient domain transfer
Free domain privacy
Free migration and affordable all around
Great support with guides and videos
Cons
Domain transfer fees
Renewal rates
Cloudflare vs Namecheap
1. User Interface
Ease of use while choosing a good domain registrar is something that users on the internet want and desire. Nobody will like to select a service that is hard to sign up for or work within the initial as well as the later stages.
Namecheap has one of the simple user interfaces in the market for domain registrars today. To buy a domain, you'll just need to register a domain name to create your online identity. Utilize the advanced domain name generator to get the ideal domain. So you are able to purchase whatever you are looking for relatively quickly without confusing hoops to go through. In case tech is not your area of expertise, then it is a great choice for you.
In contrast, Cloudflare is a bit complicated and not as straightforward. To register or transfer a domain, users have to sign up for Cloudflare and follow it by filling in a few details. The interface of this software can be slightly confusing and cluttered for those that are new and not tech-savvy.
Verdict
The interface of Namecheap is as simple as they come, while Cloudflare is slightly complicated and causes some issues.
2. Validity
Working with reputable and legitimate domain registrars is important as you would want peace of mind that your purchase is reputable and reliable. This means that the software is ICANN-accredited to receive reliable, stable, and professional service.
Cloudflare has been in the market for some time now, but its expertise is in its CDN and security. It has recently ventured into the market of registrars and still has a long way. Currently, it is offering excellent pricing and features, but there is no guarantee that it will be the same after they explore the market and start facing some challenges. Further, the interface of Namecheap is as simple as they come, while Cloudflare is slightly complicated and causes some issues for new users.
Namecheap has been in the market for more than 20 years and is no stranger to the world of hosting. It has over three million hosting customers on its wing, so you can say that they are doing something right. You can fully trust them as they have a lot of kinks and today have a great product.
Verdict
If you want a reliable and established brand in this space, then Namecheap would be a great option in comparison to Cloudflare.
3. Security
Security and privacy are key when your domain details are public in different directories. Data that is unprotected is susceptible to scammers. Therefore, it is essential to look for registrars that include good privacy protection.
Cloudflare is known for its security features and has multi-user support with two-factor authentication. The software has security-focus customer support with WHOIS protection. This will give you peace of mind that your domain will remain safe.
Namecheap lets you have peace of mind when it comes to security threats. The tool has excellent account security with custom security notifications, custom password recovery, and dynamic support pin numbers. Its domain lock security will prevent unauthorized transfer of your domain and protect your important data. One of its best features is its forever-free domain privacy. Further, its DDoS protection and two-factor authentication ensure most internet accounts are protected without any issues.
Verdict
Cloudflare and Namecheap both have good security features and will keep your confidential information safe and secure.
4. Domain Transfer
Domain transfers are important if you want to transfer your domain name from one registrar to the other. Select a provider that offers fast transfer without any fee to get the best performance and features.
The transfer process of Cloudflare is super-fast and can be done without any additional charges. The team on the platform will empower you to transfer their domains to the Cloudflare registrar without missing any steps along or being left out with any unanswered questions. The initiation process to transfer the domain can be slightly complicated, and you will need to take the help of the support team to get things sorted.
Namecheap allows you to switch over from another provider if you are not happy with the services. The entire process is free and easy to switch over to any other plans. The free migration service is completed within 24 hours. All you need to do for this is just fill in and submit a few requests about your site details. In case they don't do it in the stipulated time frame, the first year of web hosting is free. Apart from this, they also provide a free domain with the purchase of any plan. These domains come with free domain privacy protection and allow you to stay online with no downtime when you transfer your site. This makes great sense since domains are their specialty.
Verdict
Namecheap and Cloudflare both offer good domain transfer services, and there is no single winner that you can declare based on their offerings.
5. Change Domain Registrar Nameservers
In certain cases, you may want to switch over to a different domain registrar. When you have to move or change your nameserver information for your domain name, it will point to the new hosting location. Therefore, it is important that your registrar is able to fulfill these requirements.
Cloudflare recommends making use of its nameservers even when you have registered with another registrar. The tool doesn't offer an option in its domain name configuration screen to change its nameservers. Further, it also prohibits the transfer of other registrars within the first 60 days of the initial transfer to Cloudflare. This rule is not the same as enforced by ICANN because ICANN prohibits transfers in case the WHOIS contact information is modified. If you want to change your nameservers, then you'll have to switch out from Cloudflare, and if you started using their domain registration services, you can't do anything for two months.
Namecheap allows you to change your nameservers and choose whichever DNS service you want to have. All this can be achieved without many issues and hassle.
Verdict
Changing domain registrar nameservers with Namecheap is simple and efficient compared to Cloudflare.
6. Add-ons
Everybody loves add-ons, and that is especially true when it comes to domain registrars. Below we'll look into the add-ons that are offered by the platform.
Cloudflare is an application that is known for its CDN services. It also has great features, like SSL, firewall, security, etc. They also offer a great full DNS management system that will give users fast speed and good security benefits.
Namecheap comes with various web hosting plans- shared hosting, WordPress hosting, reseller hosting, email hosting, dedicated hosting, and VPS hosting. The tool also has Namecheap apps that allow users to buy applications to build a great website, especially the website builder app.
Verdict
Both platforms have their share of add-ons and additional features that gives them enhanced performance and functionality.
7. Pricing
It is important to check the domain provider's pricing policy before committing as there may be hidden fees, or renewal prices may be high after the initial year of registration. Look out for registrars that will charge you for changing details that are published to the WHOIS and RDAP, as there is no fee for this.
Cloudflare offers a sustainable pricing model and has the same wholesome price for the registration, transfer, and renewal process. The software doesn't have any markup pricing, which means that they don't charge any profit on their domain names.
Namecheap offers low prices upfront, and you can get deals as cheap as $0.99 for some extensions. This is the lowest price that you get when compared to other domain registrars. They have a minimum registration period of 1 year with a maximum registration period of 10 years. Their renewal is slightly expensive compared to the initial price.
Verdict
Cloudflare is slightly more expensive than Namecheap when it comes to price as well as its renewal costs.
8. Customer Support
Customer support is the key aspect that every individual looks for when they are selecting any product. A tool with reliable customer service and support is essential to ensure you get desired performance using it.
Cloudflare has a rich knowledge base with good support that is available 24/7. However, you can only access the support team through email only on its initial plans. If you want live chat or phone support, then you will have to subscribe to its premium plans.
Namecheap has a rich customer service team that is at your service 24/7. The software has a rich knowledge base where you get a walk-through of your products and services at every step of the way. There are some detailed blogs, and Guru guides with deeper-level expertise from its in-house professionals. Its live chat support is available all days of the year, and your queries are resolved within a short time. If you still need more support, then you submit a support ticket. Here, the team will answer all your questions and make the entire process simple and efficient.
Verdict
If you compare both tools, then you can say that the customer services offered by Namecheap far exceed that of Cloudflare, even on its basic plans.
Which is a better Domain Registrar Cloudflare or Namecheap?
Cloudflare and Namecheap are both reputed domain registrars in the industry. The choice of selecting between the two domain registrars is up to you. But Namecheap has been in the market for over 20 years and offers a better interface, price, customer support, and other features to give it an edge over the domain registrar offered by Cloudflare.
Cloudflare vs Namecheap FAQs
1. Which is better, Cloudflare or Namecheap?
Namecheap is a better alternative in comparison to Cloudflare based on its price, customer support, and overall features as a whole.
2. Do I need a domain name registrar?
All domains of a website need to be connected with a registrar, and all your applications for domain names have to be submitted directly through the registrar. The registrars will help you during the process of renewal, transfer, or termination of your domain name registration.
3. What happens if a domain registrar fails?
If a registrar goes out of business, they will efficiently pass over their domain name registrations to another registrar.
4. When does a domain registrar like Cloudflare and Namecheap expire?
Domain registrars like Cloudflare and Namecheap are registered for a period between 1 to 10 years. They can be renewed when it is still active or reactivated after the expiration date. The domain registry will mark any domain name as expired when the expiration first begins.
Read Next: