With side hustles being all the rage nowadays, we totally understand if you are experiencing major FOMO (Fear Of Missing Out) on these exciting opportunities. Be it making a little extra buck, or making ends meet, or developing new skills, it seems like everyone is trying to get that piece of pie. In this era, the challenges to making a little income on the side is not quite as challenging as it used to be. With the boom in the internet and internet inclusivity, you can get all the information at your fingertips. You can even earn online too. On the Internet.
In this article, we will be talking about some of the apps that you can use to make money online. All the applications we mention are safe to use and you don't have to worry about malware. Also, all of the apps that we feature are a legit source of income and we ensure that none of them are fishy or questionable.
We tend to use our mobile phones quite a bit. In some cases, we tend to use them for hours, virtually replacing every other hobby. Studies show that the average individual spends almost 3 Hours and Fifteen Minutes Everday. If we use our mobile phones so much, why not monetize some part of it? Might as well make a few bucks while you are at it.
To make your traversal through this article easier, we have divided the apps into broader categories like earning through surveys, through cashback, and much more. You can choose the section that makes the most sense to you. However, we insist you give the other sections a glance as well so that you may be inspired to try something new.
Note: We have done quite a bit of background research on the sites featured here. We have included the sites that are legitimate and added a 'fun fact' section to give you a bit more insight into these sites.
Earn Money Through Legit Surveys
One of the most accessible ways of making money online is through surveys. Although the income may be a bit on the lesser side, it's an excellent way to rack up some money during your free time. Have a long commute to work in public transport? You can just kill the time by answering surveys. Long queues, waiting times, all of these things that we go through in our day-to-day lives will provide you loads of opportunities to earn a bit of cash.
1. Swagbucks
One of the leading apps that pay you to answer surveys, Swagbucks opens the door to a possibility where your opinions hold genuine value. You can also flip through news articles and promotional ads in this app not just for entertainment, but to rack up some credits as well. Through these paid surveys and other features, Swagbucks provides you an avenue for you to project your thoughts, opinions and ideas.
By partnering with marketing companies, the app taps into a vast pool of opportunities for its users. Swagbucks rewards, known as SB, can be earned through diverse actions, from purchasing products and watching videos to participating in surveys and playing games. Plus, even your routine online searches can now be rewarding.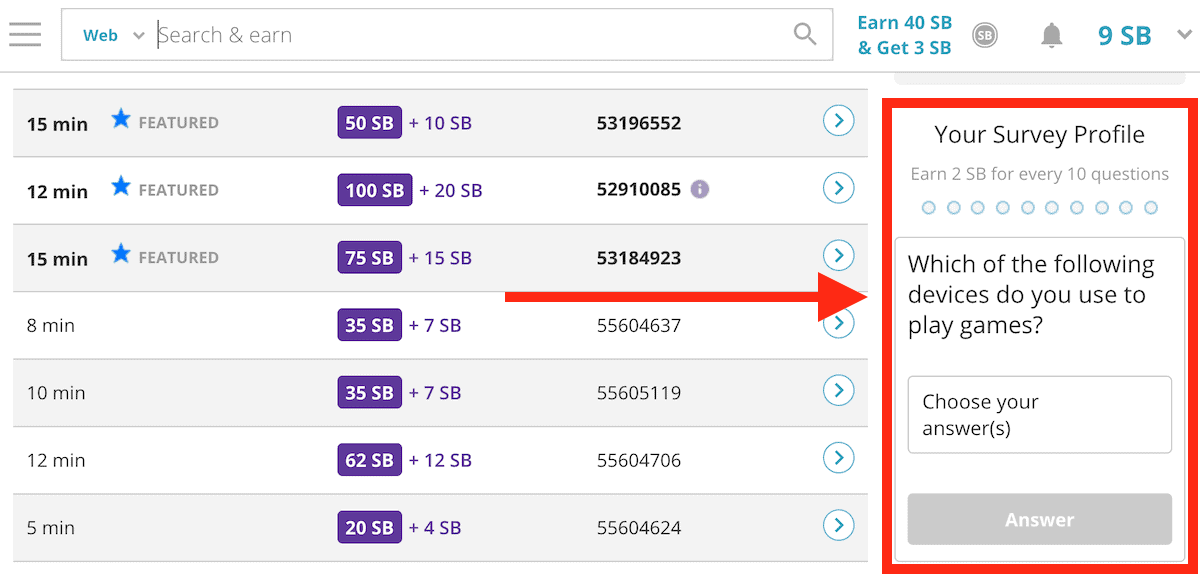 Granted, some tasks are a walk in the park, while others require a bit more time and attention. Surveys, for instance, can range from five to 60 minutes, rewarding participants with SB amounts spanning 40 to 200. With each 100 SB translating to $1, it's clear that accumulating enough points for cashing out takes some patience.
Swagbucks takes personalization seriously when it comes to survey options. Higher-paying surveys are tailored to specific demographics, ensuring that only users with unique profiles get access to these lucrative opportunities.
For those who love shopping, Swagbucks becomes an even more enticing platform. Link your credit card and watch the cashback roll in with in-store purchases. New users are welcomed with a $10 joining bonus after spending $25 through retail partners. The perks don't end there; Swagbucks also extends referral incentives to sweeten the deal.
Hence, it's safe to classify Swagbucks as a juggernaut when it comes to making money in your free time. While points can be swapped for rewards instantly within the app, opting for cash via PayPal or gift card codes may take up to 10 business days to land in your account.
Fun Fact: Swagbucks is a part of an umbrella corporation called the Prodege which owns other consumer rewards brands like MyPoints, ShopAtHome, InboxDollars, CouponCause, Ysense, and Upromise.
2. Survey Junkie
Another one of the most highly reputable and reliable online survey platform is Survey Junkie. Bridging the gap between businesses seeking market insights and individuals within their target demographics, this platform has built a solid reputation by offering users a chance to participate in surveys and earn money swiftly.
To get started on Survey Junkie, you can either access their website or download their dedicated app. The sign-up process is straightforward, involving the creation of a profile that helps the platform match you with relevant surveys. The surveys typically will pay you between 100 and 200 points each, and these points can later be redeemed for cash or online gift cards. It's worth noting that the minimum cash-out threshold is $10, which means it might take some time to accumulate enough points for withdrawal.
Most of the surveys can be completed in 30 minutes or less and the surveys are targeted according to the relevant demographic. What legitimizes Survey Junkie so much is the fact that they collaborate with various brands and market research companies. This provides users with diverse survey opportunities, all of which can be exchanged for points that can be instantly redeemed for gift cards or cash through PayPal.
Similar to Swagbucks, Survey Junkie also has a feature where you can empower them to track your digital activities such as searches, website visits, and online shopping behavior. It can be done through the Survey Junkie Pulse Extension and this feature is available as a mobile app and a browser extension. However, you don't have to worry as Survey Junkie takes its security and privacy of data seriously and all the data transmitted is anonymous and user protected.
Fun Fact: Featured in '9 Ways To Make Extra Money from Home' by Forbes, Survey Junkie is ranked 3,336 among websites globally based on its staggering 31,169,933 monthly web visitors.
Earn Money Through Reseller Apps
If you are up to date with Gary Vaynerchuk's videos, you must be aware of how big the reseller market is right now. As of 2022, the market size of the reseller industry is around a whopping $6.5bn. Everyone around us is in a bit of a frenzy to flip items and make some money. Instead of visiting garage sales in your locality, why not give an online marketplace a shot? Especially some sites where the company handles all the logistics while you just take pictures of your products and upload them.
While earning online through a reseller online marketplace can be pretty lucrative, it is a little bit more demanding than your regular cashback or survey apps. However, the effort is worth it since it will help you build a potential side hustle that will reward you a lot more than any other method. A side hustle you can proudly proclaim it as a business.
1. Poshmark
With over 80 million users and 200 million listings, Poshmark is the go-to platform for buying and selling clothes, accessories, and home decor. That means you too can sign up as a seller and sell stuff from home you no longer need. Or you can flip stuff too. Poshmark has been gaining quite a bit of popularity amongst home and fashion enthusiasts who are always on the lookout for aesthetic or Instagrammy products.
To start, you can create an account on the app, gaining access to a bustling community of fashion lovers. You can then snap photos of your items or upload existing pictures, providing detailed descriptions and setting prices. Once the listing is ready, sharing it with potential buyers on the platform is just a tap away.
A unique little feature of Poshmark is its "Posh Parties." These virtual shopping events add an exciting twist to the whole selling experience. Parties revolve around specific brands, categories, and themes, creating a vibrant atmosphere that draws in buyers. With this feature, no items are overlooked and you will have a fair chance to showcase your products.
When a purchase is made, Poshmark will help you by simplifying the whole shipping process. You will receive a prepaid and pre-addressed shipping label via email. All you need to do is print the label, stick it onto the package, and send the package via USPS.
Poshmark offers a variety of payment methods, ensuring convenience for sellers. Payment options include checks, PayPal, Venmo, instant transfers to eligible Visa or Mastercard debit cards, and direct deposits to bank accounts. This array of choices accommodates different seller preferences and ensures a smooth transaction experience.
However, the catch is that Poshmark charges a commission for facilitating sales. For items sold under $15, a $2.95 commission is applied. For sales totaling $15 or more, the commission is set at 20%. While this may be a drawback, it's a total win in our books. Firstly, it legitimizes the whole process and you don't have to worry about fraud. Secondly, Poshmarks handles everything. From listing to shipping, the platform will guide you through the entire process. You'll never have to worry about meeting strangers for transactions. Entire selling can be done remotely.
Fun Fact: In an interview with Reuters, Poshmark's founder Manish Chandra stated that ever since its launch, Poshmark sellers had earned $1 billion in selling clothing and accessories.
2. OfferUp
OfferUp has completely transformed the way we interact with the secondhand market. First of all, it is a platform where you can buy and sell both new and pre-owned items. Secondly, OfferUp has completely streamlined and simplified the whole selling process. It is now one of the top choices for those seeking to earn money from their unused possessions.
OfferUp's user-friendly interface streamlines the process of listing items for sale, allowing you to swiftly upload pictures, provide descriptions, and set prices. You can opt for a fixed price for quick sales or set an asking price open for negotiation, catering to different buyer preferences. With direct communication facilitated within the app, potential buyers can engage with sellers, asking questions and expressing their interest seamlessly.
While OfferUp primarily focuses on local transactions, the platform also extends the option to ship products. You can now sell the product not only in your city but also all over the country. Once a shipped item reaches its destination, buyers are granted two days to assess its condition, after which the sale is finalized. You will receive the payment within a reasonable five-day window, unlike other shipping sites.
While OfferUp simplifies the whole shipping process by providing pre-printed address labels and shipping, buyers will have to cover the shipping costs. You will also face a service fee of 12.9% (minimum $1.99) for shipped items. However local transactions are completely free and can be conducted in cash. The only drawback is that you might have to meet the buyer for the local transaction.
Fun Fact: Named one of the "Hottest Startups" by Forbes and one of "The 7 Most Innovative Startups in Seattle" by Inc., OfferUp managed to feature in the Top 50 most downloaded free apps section on Google Play Store and the Apple Appstore.
3. Flyp
If you've ever wished for a simple, efficient way to clear out your closet and make some extra cash, look no further than Flyp. This revolutionary app has taken the hassle out of selling your clothes, shoes, and handbags, offering you a seamless experience that lets you part with your items in no time.
What sets Flyp apart is its unique approach to connecting sellers with professionals who are experts in selling various lots of clothing and accessories. No more dealing with listing management, customer interactions, or shipping intricacies. With Flyp, all you need to do is package up your items, choose your preferred Pro Seller, print the provided shipping label, and send it off. The Pro Seller takes care of the rest.
The Pro Seller assigned to you will offer a price estimate and commission rate, giving you the flexibility to select the best fit for your needs. Flyp's commitment to your satisfaction doesn't stop there; their protection policy ensures your items are covered while in the hands of the Pro Seller.
Worried about what happens if your items don't sell? Flyp has got you covered. You have several options at your disposal. You can choose to have your items donated in your name, providing you with a tax write-off. Alternatively, you can have the items mailed back to you for free within 90 days. If you're inclined, you can also lower the prices and give selling another shot. In some cases, Pro Sellers might even offer to buy your unsold items at a discounted rate.
Flyp's dedication to simplicity doesn't end at the seller's side. If you're interested in the reselling game, you can join Flyp as a Pro Seller. The best part? You don't need to worry about overhead costs or the usual concerns associated with brick-and-mortar consignment shops. Becoming a Pro Seller with Flyp is a risk-free opportunity to harness your reselling skills.
Extra Trivia: "Flyp Is Powering Hundreds Of Female-Owned Businesses" – Entrepreneur.
"Flyp gives the secondhand industry a new meaning" – Forbes. Need we say more?
Earn Money Through Cashback
Earning money through cashback is one of our favorite categories. Although some may deem this method a bit too 'invasive' due to its collection of personal data, we have made sure to feature only those apps that transcript user profile when emitting data. This means your identity is protected and also none of your data will be collected until and unless you provide consent.
What's so special about this method is that you don't have to put in additional effort. All you need to do is add in existing offers by the retailers you frequent and you will be entitled for additional cashbacks and offers from your regular grocery shopping. You can also enable different plugins from your browser or shop through the app itself and avail different kinds of cashback. Extra cashback on your regular shopping. Pretty much a good deal in our books.
1. Ibotta
Out of a plethora of gimmicky cashback apps, Ibotta is one amongst a handful of apps that we proudly proclaim as authentic. With over 2,000 supported retailers spanning various categories, Ibotta has transformed the way people approach shopping.
Originally launched with a focus on groceries, Ibotta's horizons have expanded significantly. It now covers an extensive array of categories including clothing, entertainment, dining out, pet supplies, and much more.
Basically, if you want to earn through Ibotta, all you have to do is go shopping. You can add the various offers to your Ibotta account offered by your retailers. Make the purchase and then submit the receipt through the app within 7 days of the shopping trip. Alternatively, you can link your retailer loyalty accounts directly or opt for purchasing retailer gift cards through the app. The online shopping experience is equally seamless, allowing you to shop directly through the app or by using the Ibotta browser extension on their computers.
While there are multiple offers, they can either be product-specific or retailer-specific. And in some cases, they are automatically applied. However, for certain offers, you will be required to complete additional tasks like watching a video or participating in a poll. Do not worry though. It is optional and you won't be forced to go through with it.
What we love the most about Ibotta is its quick payment processing. After you submit the receipt, Ibotta guarantees that you will receive cash back from in-store purchases within 24 hours. You can also choose payment options that you find convenient like PayPal, digital gift cards, or direct bank transfers.
Note: You will need to have at least $20 in cash back to redeem your earnings, and certain gift cards require a minimum of $25. Additionally, for online purchases, the pending period for earning cash back can vary across different retailers.
Fun Fact: Ibotta's journey has been marked by impressive growth and tangible impact. It boasts partnerships with numerous retailers, restaurants, movie theaters, convenience stores, and more. Over the years, it has continually expanded its offerings, even partnering with Uber to bring cash-back rewards to rideshare experiences. The app's popularity is evident in its download numbers, with over 50 million downloads to date. In 2022 alone, Ibotta distributed over $200 million in cash back rewards, a testament to its effectiveness in helping consumers save money. As of 2022, the company has paid out a staggering $1.2 billion in rewards, showcasing its immense influence in the realm of modern shopping.
2. Rakuten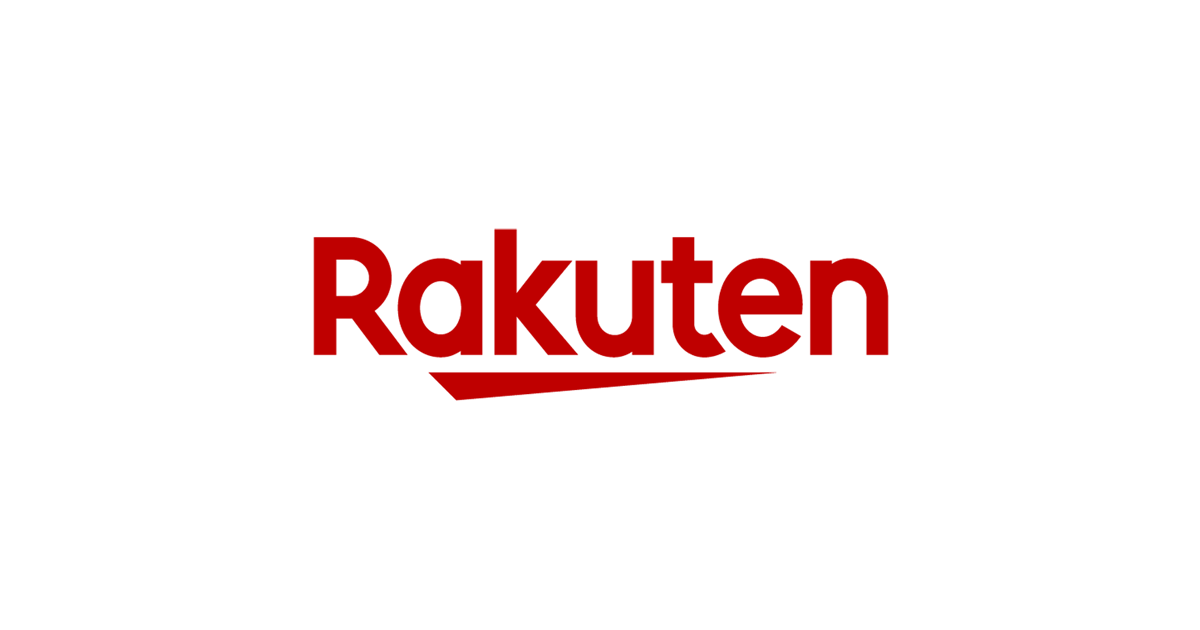 One of the leading contenders in money-making apps for cashback, Rakuten, formerly known as Ebates, is a platform that revolutionizes the way we shop and earn money. With an extensive array of cashback options available for both online and in-store purchases, Rakuten offers a seamless process accompanied by enticing sign-up and referral incentives.
Upon registration, users are granted access to an expansive selection of cashback offers from thousands of retailers. Household names like Target, Best Buy, and Kohl's are included as well. The process to receive cashback is pretty straightforward: all you have to do is select a retailer through the app or website, proceed to place an order, and await the accrual of cashback rewards. For those of you who prefer shopping in physical stores, the app extends its benefits to in-store purchases as well. By selecting the relevant offer in the app and linking a payment card before making a purchase, you can harness cashback opportunities that might otherwise be overlooked.
From cashback rewards as low as 1% to as high as 40%, there's quite a bit of earning for everyone. Cashback rewards vary and are dependent on the participating retailer.
The app's intuitive interface enables you to conveniently browse available cashback deals by store, brand, or category directly within the platform.
And if you are new to the platform, there'll be a $10 welcome bonus awaiting on your first purchase of $25 of goods within the app. Additionally, Rakuten rewards you for referring friends and family, presenting a $30 referral bonus for each introduced user who meets the required spending threshold.
Payment options are flexible, with users receiving their earned cashback through PayPal or a mailed check every three months.
Fun fact: Since Rakuten's founding in 1997, it has helped shape the way people shop online, offering Cash Back, deals, and shopping rewards on the world's largest selection of products and services. To date, Rakuten's 17M members in the U.S. have earned over $3.7B in Cash Back at their favorite stores.
Earn Money by Walking – Evidation
With a pretty straightforward setup process, Evidation offers a unique opportunity for you to turn your daily steps into rewards. Formerly known as Achievement, Evidation has garnered recognition as one of the leading apps for walking enthusiasts. The app's functionality is simple yet effective: As you go about your daily routine, your steps are meticulously tracked and converted into points, each point carrying a real-world value. For every 10,000 points accumulated, you will become eligible to redeem a $10 reward.
Sporting a robust point system that gets rewarded for not only tracking steps but also for logging your sleep, tracking your weight, and using a food diary. Some of the other data points include tracking your blood pressure, glucose levels, heart rate, and even water consumption. As mentioned earlier, you collect these points and then convert them into cash, which can be received through PayPal or a direct bank deposit.
So, if you want to earn extra money just for being healthy, this is the app for you.
"What's in it for Evidation?" one may ask.
Established way back in 2012, Evidation's mission revolves around developing a cutting-edge platform that seamlessly integrates health-tracking capabilities with compelling reward features. Evidation's vision doesn't stop there—it also bridges the gap between its members and reputable research institutions, fostering a symbiotic relationship that drives health advancements.
In simpler terms, they have partnered up with various research institutions to provide data for medical research.
Fun Fact: Evidation Health has achieved remarkable milestones since its inception. Boasting a user base exceeding 5 million individuals, the company has successfully forged partnerships with 13 out of the 15 largest life sciences companies. This extensive network positions Evidation as a significant player in the health tech domain, enabling valuable collaborations that further the understanding of human health.
The company's dedication to scientific rigor is evidenced by its impressive publication record. Evidation Health has contributed to the academic landscape by publishing over 72 peer-reviewed papers, solidifying its commitment to evidence-based practices and the advancement of medical knowledge.
Earn Money through Mystery Shopping
Mystery shopping is like a secret mission where companies hire regular people or agencies to act like customers and visit their stores, restaurants, or websites. These "secret shoppers" pretend to be normal customers and pay attention to things like how friendly the staff is, how clean the place is, and whether the service is good. After their visit, they write a report or share their feedback with the company. This helps the company know what's going well and what needs improvement from a customer's point of view. It's like a way for companies to spy on themselves to make sure they're doing a good job.
Now some companies have revolutionised how mystery shopping works and brought in a concept where the jobs are posted online and the user can select whichever job they want in their locality. The employees at the store should not be aware of the fact that you have been hired by their company. Which can be quite thrilling. Also in some cases, you'll have to make a purchase at the store and the company will reimburse you later.
1. Field Agent
Field Agent is a great companion app for when you go shopping and are looking to make an extra buck. Although the pay for tasks completed through Field Agent may not make you rich, it's an excellent app to have on your phone, especially if you find yourself driving around town with some free time to spare.
You will be referred to as an 'Agent' and you will have to search for and complete various tasks inside retail stores. These tasks that are available on the Field Agent encompass a wide variety of activities like in-store display audits, price checks, out-of-stock audits, mystery shopping, and more. Each task comes with a description, instructions, and details about the expected completion time. Agents can accept tasks that fit their schedule and location.
Once a task is accepted, agents must follow the provided instructions carefully. This may involve taking specific photos of store displays, checking prices of products, or interacting with store employees as a mystery shopper. After completing the task, agents submit their findings through the app, which are then verified by Field Agent to ensure accuracy and quality.
The goal is to help businesses gather critical insights into their product placement, pricing, and customer experience.
Once you complete the task, your amount will be paid to your in app wallet. You can withdraw this amount at any time through a PayPal account. No restrictions on the withdrawal either. Be it $1 or $20.
The pay for these tasks typically falls in the range of $2 to $12 per completion, with most jobs paying between $3 to $10. While this might not sound like a significant sum, these tasks are designed to be quick and straightforward, making it possible to complete several in a single outing.
Fun Fact: $2.5 million raised in Series A capital funding from Five Elms Capital in Kansas City back in 2013, Field Agent expanded worldwide to Australia, Canada, Denmark, Norway, Sweden and the United Kingdom. With YoY increase in it's net worth, it also introduced a retail-specific search engine called Jicco. Jicco relies on crowd-sourced data from agents like real-time photos and information from inside the stores. Making this additional feature a valuable resource for businesses looking to gain a competitive edge in the retail market.
2. Gigwalk
Just like Field Agent, Gigwalk pays you to do tasks as well. In this case, tasks are known as 'Gigs' and while it won't make you a millionaire overnight, it's a viable avenue to pocket anywhere from $3 to $12 per gig. And in some cases, you can go for gigs that have a $50 and higher payout.
Once you've taken the plunge and decided to explore Gigwalk, you'll officially become a "Gigwalker." The first step is to log in to the app, and once you're in, you'll be presented with the details of the gig you're interested in. These gig descriptions will lay out the specific instructions you need to follow to successfully complete the task. For the most part, gigs typically involve taking photos of a store or a particular product it's selling. In some instances, you might even be required to make a purchase. However, fear not, as they will reimburse you for any expenses incurred during the process, provided you complete the gig as instructed.
You need to have a PayPal account to withdraw your pay. Also, Gigwalk encourages communication between the client and the Gigwalker through the app. This feature allows for valuable feedback and potentially provides you with a second chance to correct any mistakes made during the initial submission. Embrace this opportunity as a chance to fine-tune your skills and build a reputation as a reliable Gigwalker.
Fun Fact: Featured on ABC News and Business Insider, Gigwalk was launched in 2011 and has raised almost $10 Million from Nokia Growth Partners (NGP), new investor Randstad Holding NV, and existing investors August Capital, Harrison Metal and SoftTech.
Earn Money by Renting Out Your Stuff
If the heading is not self-explanatory enough, you can rent out your stuff to make some money on the side. If you have a car you haven't been using enough or a spare bedroom no one occupies, you can rent it out. Easy money.
Note: We have included apps that provide insurance coverage for items you lend. We do not recommend going for apps that do not provide insurance. Also, make sure you do your research before you select an app to rent out your stuff. Rest assured, the apps that we feature have been in the market for quite some time and provide basic insurance coverage in case your items are damaged.
1. Getaround
With Getaround, you can rent out your underused car to earn almost $500 per month. It's even more lucrative if you reside in a tourist destination where tourists are constantly in need of reliable transportation.
The sign-up process is straightforward and user-friendly. You provide essential information about yourself and your car. It's almost like introducing a friend to the world – you even get to give your car a name! Once this step is complete, you're ready to move on to the next phase.
Creating a profile and uploading high-quality photos of your car is crucial to attracting potential renters. If you happen to own multiple vehicles, Getaround makes it easy to manage them all. The car manager feature allows you to create a profile for each vehicle, showcasing its unique features and specifications. There's a nominal cost of $99 for the initial setup and another $20 monthly fee per car, but these charges are only incurred when your car is ready for bookings.
Getaround even offers its proprietary hardware solution known as Getaround Connect®. Once the system is set up, it integrates into the car and the app to provide a seamless onboarding experience. It also enables customers to unlock your car using their smartphones while it provides you with valuable insights like your car's usage, trips, and security. The whole system is set up by the Getaround team once you create an account and register your car.
Fun Fact: Currently operating in Boston, Chicago, San Francisco Bay Area, New Jersey, Portland, Seattle, Philadelphia, Miami, Orlando, Atlanta, San Diego, Los Angeles, Denver, and Washington D.C., Getaround has become a trusted platform for car owners and renters alike. Also, as of 2019, Getaround is reported to have 5 million users.
2. Airbnb
Airbnb is one of the leading sites in the hospitality industry and we are sure that you must have heard of it at some point in your lifetime. With Airbnb, you can rent out your spare apartment or a spare house and make some pretty good money out of it. It is an innovative way to transform your real estate into an income-generating form of an asset.
Becoming an Airbnb host is a pretty straightforward process. The first step is to list your property on Airbnb's user-friendly platform. This service is completely free, allowing you to introduce your space to the world without any upfront costs. Airbnb only collects a modest percentage of your nightly rate when you successfully host guests.
Once your listing is live, Airbnb takes care of the intricate aspects of hosting, including booking management and communication with potential guests. This streamlined process ensures that you can focus on providing a memorable experience to your visitors. However, the maintenance of the amenities of the property is entirely up to you.
As a host, you'll receive payment based on the length of your guests' stay. Whether it's a weekend getaway or an extended vacation, your income potential is directly tied to your hosting efforts. This model empowers you to generate passive income from your home or spare room, turning your property into a lucrative asset.
So all in all, earning through Airbnb is not easy. But it is a very lucrative avenue for you to earn quite a bit of money and has the potential for it to become a full-time job. And if you really want to excel here, you'll have to treat it as a full-fledged business.
Fun Fact: Paving its way to the top, it is predicted that Airbnb will dethrone Booking.com by revenue and claim the top spot as the best booking website.
3. Neighbor
If you have a spacious closet that you don't use, a garage that is often empty, or, for that matter, any kind of idle space, you can easily monetize these spaces with Neighbor. Basically with Neighbor, you can rent out these kinds of spaces to those who are looking for a cheap and temporary storage space.
You can choose who to rent to, specify which items are allowed, and decide when renters can access your space. This level of control allows you to tailor the rental experience to your preferences. What's even more interesting is that Neighbor extends its services to those with parking facilities, allowing you to activate, market, and quickly fill vacant stalls with individuals and businesses seeking monthly parking solutions. So if you happen to not own a car but have a parking space allocated to you, you can monetise it.
As a host, you benefit from $1,000,000 in free host liability coverage, ensuring that your property is protected. Renters also have access to property protection plans, ensuring that their belongings are secure during their stay. Plus, the Neighbor team is readily available to assist you with any questions or concerns you may have along the way.
When it comes to payments, Neighbor takes care of the logistics for you. Monthly deposits are seamlessly processed and deposited into your account, ensuring that you receive your earnings on time. Additionally, Neighbor provides added security by covering the costs if a renter fails to make their payment, which in our opinion is kind of a risk-free guaranteed income opportunity.
Fun Fact: Featured in Business Insider, TechCrunch, and CNBC News, Neighbors continues to make waves in the commercial storage industry with its peer-to-peer storage business model. Neighbor bagged the No.01 spot on the 2019 edition of World Changing Ideas by Fast Company Magazine.
Bonus Mentions
1. Honeygain
By allowing websites to utilize your unused internet traffic, you can easily earn money online through Honeygain. Many users have reported earning up to $30 per month through this innovative platform. It's a distinct and simple method to supplement your monthly income, all while putting your idle internet resources to good use. You can either get paid in US$ or crypto.
2. Uber
With uber, you have the freedom to set your own schedule, working when it suits you best. This means you can balance your work with other commitments and take control of your earning potential. Plus, you can use the Uber app to easily connect with passengers, making the process seamless and efficient.
3. Rover
With Rover, you can embark on a unique journey by becoming a dog walker and caring for furry companions in your community. It's an opportunity to do what you love while earning money on your own terms.
Rover empowers you to create a personalized portfolio and sign up as a dog walker, allowing you to showcase your skills and love for pets. You have the freedom to set your own rates, ensuring that you're fairly compensated for your time and expertise. Plus, you can easily manage your schedule, choosing when you want to take on walks and providing you with the flexibility you need to maintain a balanced lifestyle.
4. Bookscouter
Whether you're a student looking to declutter your bookshelves or someone with a collection of old textbooks, Bookscouter simplifies the process of selling them. Just scan the barcode of your textbook, and Bookscouter will work its magic by searching the ISBN to find out how much your book could fetch on various websites. With this valuable information at your fingertips, you can make an informed decision about where to list your book for sale.
Once you've selected the best platform for your book, all that's left to do is list it, and then you can kick back and wait for a buyer to come your way.
5. Declutrr
The old saying "one person's trash is another's treasure" rings especially true on Decluttr. Items you might have considered worthless can find new life and purpose in the hands of someone else, and Decluttr facilitates this exchange seamlessly.
While you may not be paid much, you will atleast be able to clear out your old shelfs and desks instead of having to dispose them off. Decluttr provides pre-paid shipping labels, eliminating the hassle of arranging shipping yourself. This convenience streamlines the entire experience, making it even more attractive for those looking to declutter and make some extra money in the process.
6. OnMyWay
OnMyWay is designed to tackle the critical issue of texting and driving by offering a pretty cool incentive: earn money while keeping your eyes on the road.
With OnMyWay, you can earn $.05 for every mile you drive, simply by refraining from texting while behind the wheel. It's a win-win situation – you protect yourself, your passengers, and other road users from the dangers of distracted driving, all while adding some extra cash to your pocket.
But the benefits of OnMyWay don't stop there. Even your passengers can get in on the action and receive rewards for not texting during the journey. This creates a collaborative effort to keep everyone safe on the road. Getting started with OnMyWay is not only a responsible choice but also a rewarding one. You'll receive an instant $10 cash reward as an incentive upon signup.
7. Tapestri
In a world where large retailers like Lowes seek to better understand consumer shopping habits, Tapestri offers a unique opportunity to profit from your data while keeping your privacy intact. Tapestri operates on a simple principle: you provide your location data, and in return, you receive compensation for this valuable and detailed information. It's a passive income opportunity that's hard to beat.
As Tapestri puts it, "We look at broad-scale consumer location data to better understand human movement and shopper behavior at points of interest visited." Rest assured, your data remains completely anonymous, and the retailers won't reach out to you personally.
Getting started with Tapestri is a breeze. Download the app, grant it location permissions, and let it run in the background. Tapestri discreetly collects anonymous events generated by your device without accessing any other personal data or information.
Read Next:
How To Be Productive Working From Home