Recently I talked to a couple of people stuck in "analysis paralysis" where knowing the "right" answer is the only thing that keeps them from their goals.
Well, one of the things I realized was that that for 99.9999% situations in life there's no right answer. 
That may sound crazy and daunting but hear me out! It's actually pretty exciting and makes life more fun :)
Why is there no right answer?
Because human knowledge is incredibly flawed, even "facts" in science may not be facts in 1000 years. For example, we once considered atoms to be the smallest particle. However, now we know about protons and electrons.
That's why the Scientific method is so useful: "It involves careful observation, applying rigorous skepticism about what is observed, given that cognitive assumptions can distort how one interprets the observation."
Similarly, when you dive into any industry you know about the "common knowledge" at the beginning and as you dive further you'll gain more knowledge.
You may even come to a point in your life where you know how to do something but you can't explain it. You just know it!
Not only is human knowledge incredibly flawed but everyone is super confident in what they know. No ones want to admit to the single fact that they know nothing. Well, I know nothing of 99.9999% of topics and even in the topics I know about I may not know the majority that I can know.
However, over time, I will know more than I do now. I may be eating something that bad for me today but I just don't know it yet.
Why Does It Matter?
Why is any of this relevant? Well, when you know that there's no perfect answer to most things, you can be more skeptical of people who say that they know what's right for you.
It's usually politicians, people trying to sell you shit, religions, charlatans or "talkers" who'll position themselves like they have the one true answer.
Sticking to absolutes are for people who don't want to take the time to things think through. Everything is good and bad in different situation.
Let's talk fitness for a second;
If you talk to a lot of "gym bros" they'll usually be sharing a new supplement that they're trying out, a new "superfood" they're on or a new exercise routine. For 99% of the people who hear any of that, the information is next to worthless, or may even be harmful as it leads to them getting overwhelmed about fitness.
You don't need to eat "perfectly healthy" because
That doesn't exist. There's no perfect
You should aim to eat better this month than you did last month, year, etc.
So what should you do?
Aim to get enough information so you can act!
What does that mean?
Learn enough that you can do something. If it's fitness, learn how to do a deadlift and start deadlifting. Don't worry about "muscle memory" or any of that crap.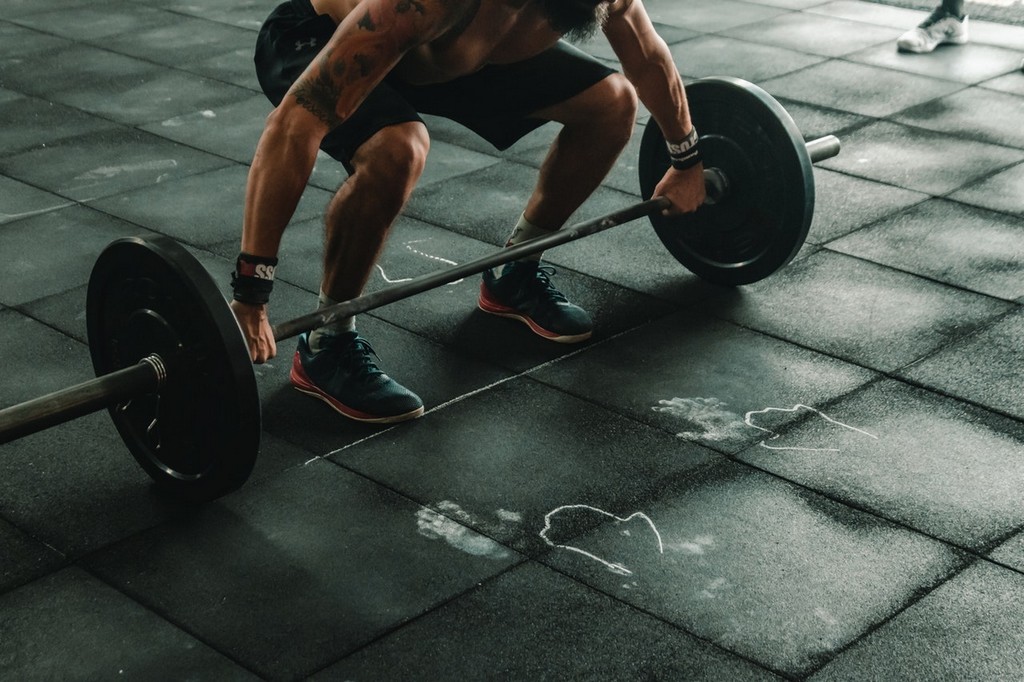 If it's online marketing, learn enough to start a blog then go and market it. You don't need to become an expert in something before you do it. (This is what college fails to teach people)
Take writing, for example, this blog post might be considered "alright" by many people. If I wrote this same blog post 1 year from now, it may be "great".
But there are 2 ways to react to that information
I should wait with writing this post because it can be better in a year. *WRONG*
Understanding that the actual act of writing this blog post and it being considered "alright" is the thing that will make it possible for me to write better next year
In most fields (excluding a few like Surgeons etc) you are much better of having barely any information and just doing the goddamn thing instead of taking one more course, reading one more book or listening to one more podcast.
The Best Workout is the one you actually do.
For some people "enough" information might be a single blog post, for others, it may be a day Googling, for someone else it may be going to a weekend mastermind. Find your "enough" that enables you to act, and start doing.
It's always better to be working out "in an inefficient way" than actually knowing the "best" way to workout and just sitting on your couch.
Why do I find this exciting?
Because if I knew what was perfect for me today and every day, life would be pretty fucking boring.
You would feel no achievement if you took a helicopter and dropped yourself to the top of Everest. No, pick up your ropes and backpack and climb the mountain because it's the actual journey that counts (cliché but it's true)
You have your entire life to figure out that many of the things you are doing are wrong, some may have drastic changes in your life eg. eating a ton of sugar, while others may not be that big but you'll never figure out your truth until you live it.
Read Next:
Do Successful People Follow the Law of Attraction