As February 2016 came to an end, I sat in class to answer my internal tests for the second semester of engineering. Midway into the exam, I looked around the class, looked at the piece of paper in front of me and it finally dawned on me that nothing that I was learning would actually help me in the real world, that I was wasting my time and this degree would never help me achieve what I wanted out of life.
I whispered to myself a sad, "I don't belong here…" and I walked out a minute later, never to enter a classroom again.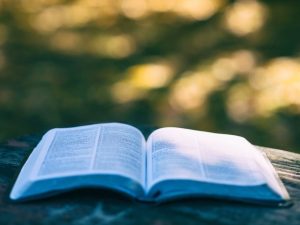 For a while, I had understood that being in engineering was a huge mistake and I began skipping class to read books in the library and taking courses on Edx.org. But how do I explain that to my parents? My parents have only lived in the reality of working at a job. They would not completely understand the opportunities that "this internet thing" created for each and every one of us.
I had made myself a promise when I was 16 years old that I would never work at a job I didn't like or for a person I didn't like!
Finally, I realized if I didn't tell my parents and if I just listened to them, I would grow up finding myself in a job I hate and eventually blame them for my life circumstance. I didn't want that as my parents were just doing what's best for me according to their world view. I'd rather have my parents call me stupid and crazy for a couple of months than growing up resenting them!
Dropping Out Of College To Travel The World
So finally I mustered up the courage to tell them that I was dropping out to travel the world. Typically in my family being an accountant would be a big deal and make me the black sheep, and here I am "dropping out to travel the world". They didn't support the idea at all, honestly who would but I was determined to do it with or without their support. It was the hardest part of my entire journey, even harder than climbing a mountain pass but that's a later part of this tale.
After dropping out, I spent a month in my room taking courses on Edx.org and Coursera. I started this blog on the 23rd of March. I also started freelancing by content writing. During this time I had everyone I know call me crazy and stupid, from my friends who said I would be broke or killed to being called a disgrace to the family.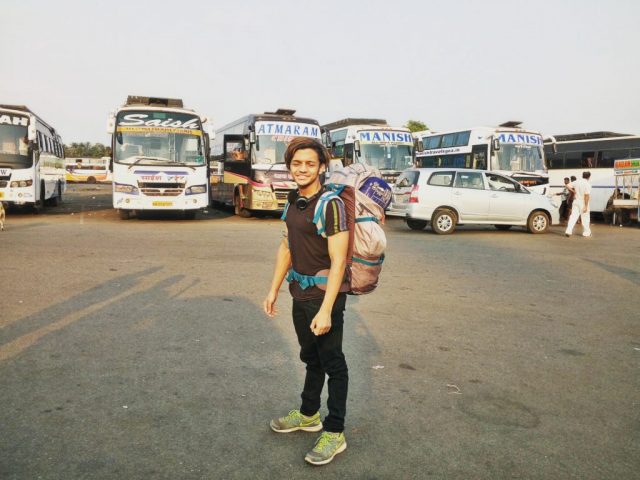 Traveling The World
At the end of April, I finally left Goa with everything I owned in a single backpack and 200$ I had after saving Christmas and birthday gifts. I set off to Nepal traveling 3000kms in 4 days by land.
I ended up couch surfing for the first time in Kathmandu and met some incredible people also met a local in charge of a refugee camp and I spent a week helping out build up the toilets for the refugee camp. It was an incredible experience!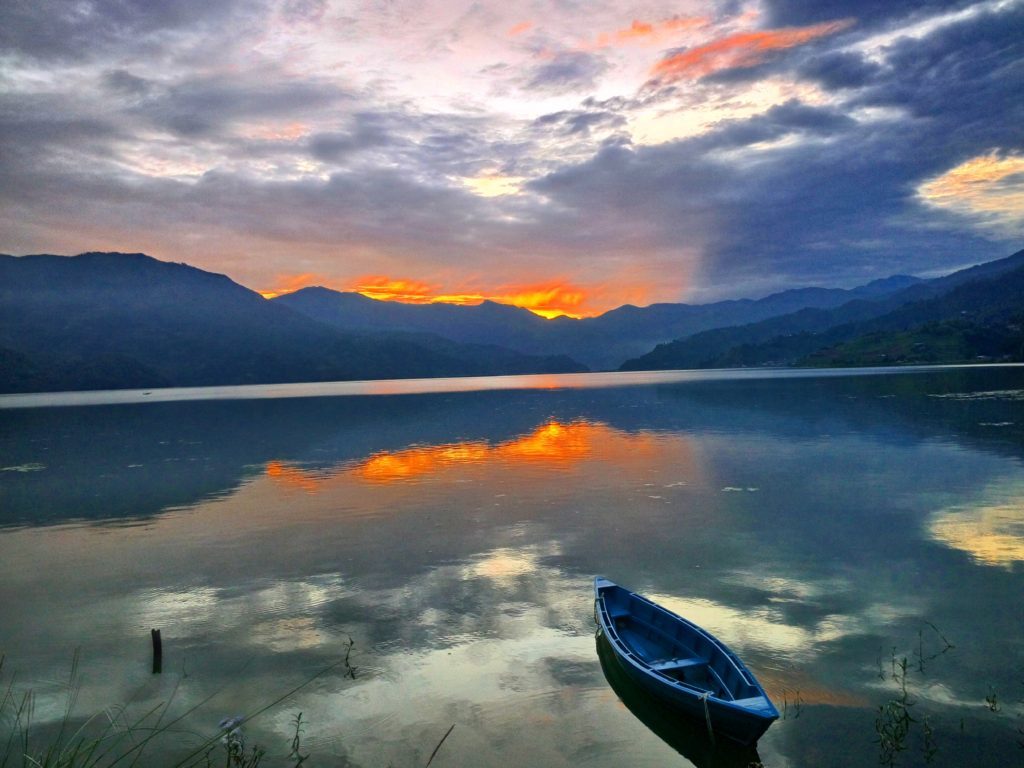 In one hostel I met a guy who was a photographer and after hearing what I do, he asked me if I would be interested in building him a photography portfolio site. I had only built my own blog till date but I took up the challenge!
I learned everything online & on the job, used Youtube and Google to quickly learn what I didn't know. He loved the site and I decided that instead of content writing where I get crushed with all the competition online, I could just build websites.
So when I arrived in Pokhara I asked the owner of the hostel I stayed at if I could put up a sign saying that I build websites, he said yes but I never did end up putting up the sign, however before I left to go trekking, the owner said that when I get back I could build the website for the hostel.
I did the Annapurna Circuit over a span of 15 days. I had everything I owned in my backpack and walked from 870 m all the way to 5416m and back down without any prior trekking experience. It gave an immense sense of freedom, indescribable in words to have been able to do that with everything I own on my back.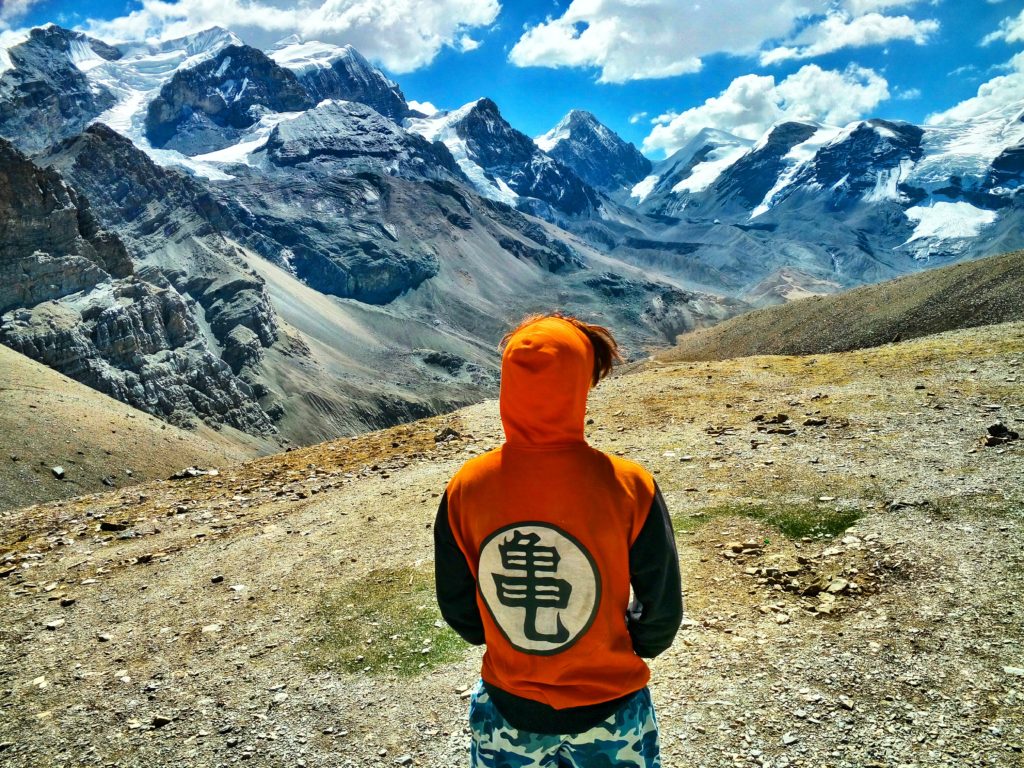 Once I was back I began working, started learning and building websites for the hostel. I haven't done it before hence taught myself off Google and YouTube. Then began to go cafe to cafe to cafe and pitch to get more clients. It was super hard and I had to push myself out of my comfort zone, but it was something I had to do if I wanted to make this life a reality.
Later I networked with people from the hostel and also locals, in Pokhara itself, I built websites for 2 hostels, a hotel, a cafe, a bar and also a couple of portfolio and blog sites.
During the same time, I'm sure my counterparts would complain about how they can't get clients. Guess what? If you want something bad enough you will find a way. You have two options with everything in life, find a way or an excuse.
After I saved a little money, I left Nepal in July and spent one month off the internet wherein I made my way to Bhutan where I had planned to trek and camp with my new tent but landslides cut my trip short and I hence camped out in the mountains of Uttarakhand in India.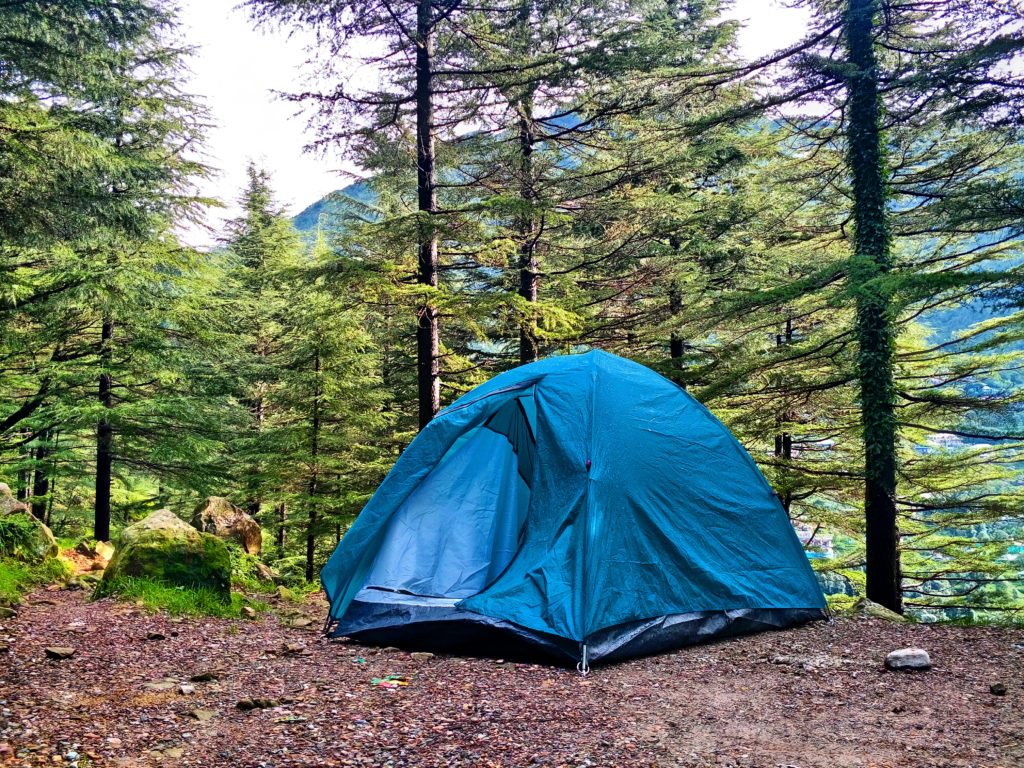 The time off the internet and in the wild was a time I needed to myself, to figure out and understand what I wanted to do long term and truly understand what my blog "Think Travel Lift Grow" was going to be. I was camping out in the wild, cooking with a stove I made out of a red bull can and rubbing alcohol as fuel.
At the end of my camping trip I ended up meeting a guy in a tiny village, he was a traveler too and he was going back to his hometown in Jammu so I joined him. On reaching Jammu there was tension brewing as it was the same week as the curfew in Kashmir and it seemed like a war was going to break out any moment.
There were strikes and hence I couldn't make my way to Kashmir so I left Jammu and made my way to Dharamsala as I heard a lot about it. Came back online mid-August by which time my bank account was negative.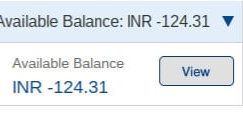 I always had the option of going back into the safety net of my parents and go back to college, but that wasn't even an option according to me as I was ready to put in the work to make my dreams a reality and if I did choose that, you wouldn't be reading this article, now would you?
I built websites for a few cafes mostly in exchange for food and accommodation while living in Upper Bhagsu for a while. Focused a lot on growing my blog and blog income during this time. Starting writing a lot and marketing the blog.
I met some incredible people in Dharamsala and also attended a teaching of the Dalai Lama, meeting the Dalai Lama was one of the few things I wished I could do before I die and it was as amazing as I expected. By the time I left Dharamsala thanks to my marketing, my blog started making a considerable income.
I met my parents in Shimla for a few days in September as they came to visit me during their vacation. After they went back to Goa, I made my way to Manali where I met a cool bunch of people in a hostel and we went to Spiti Valley together, camped out in 5* C and stayed at a monastery for a couple of days.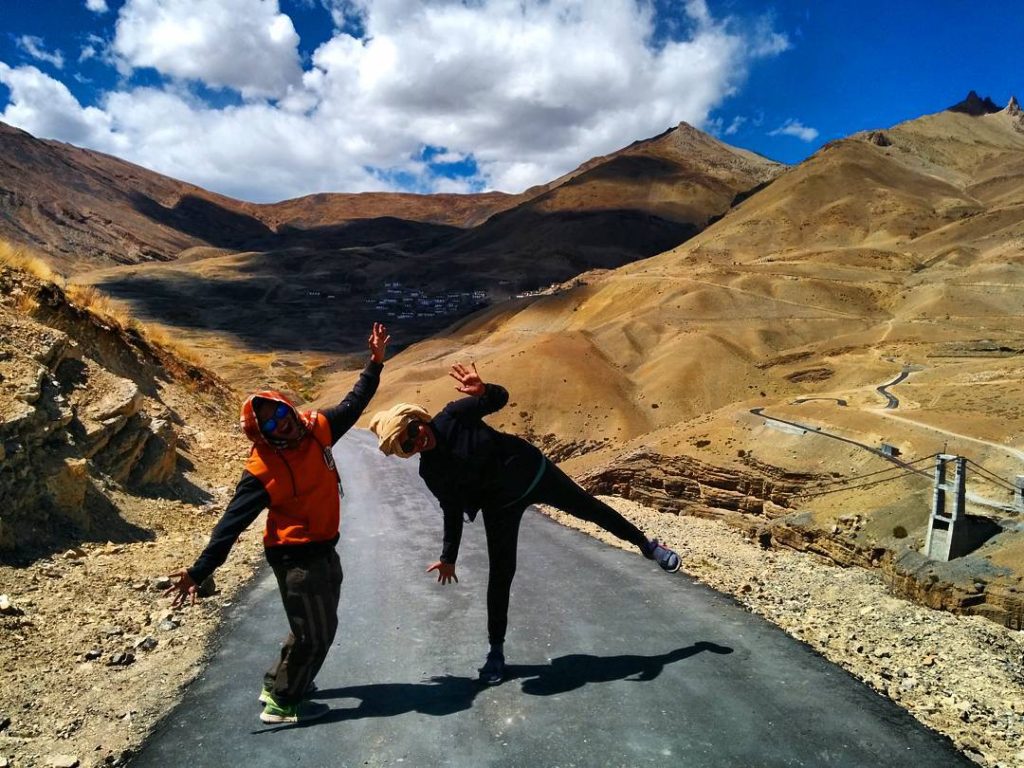 After Spiti Valley, I thought I would explore Sri Lanka a bit but ended up spending nearly a month learning to surf and then surfing my days away on the beautiful beaches of Sri Lanka! It was super fun. I remember booking my flights to Sri Lanka because an amazing blog I like mentioned that it had beautiful sunsets! Haha :)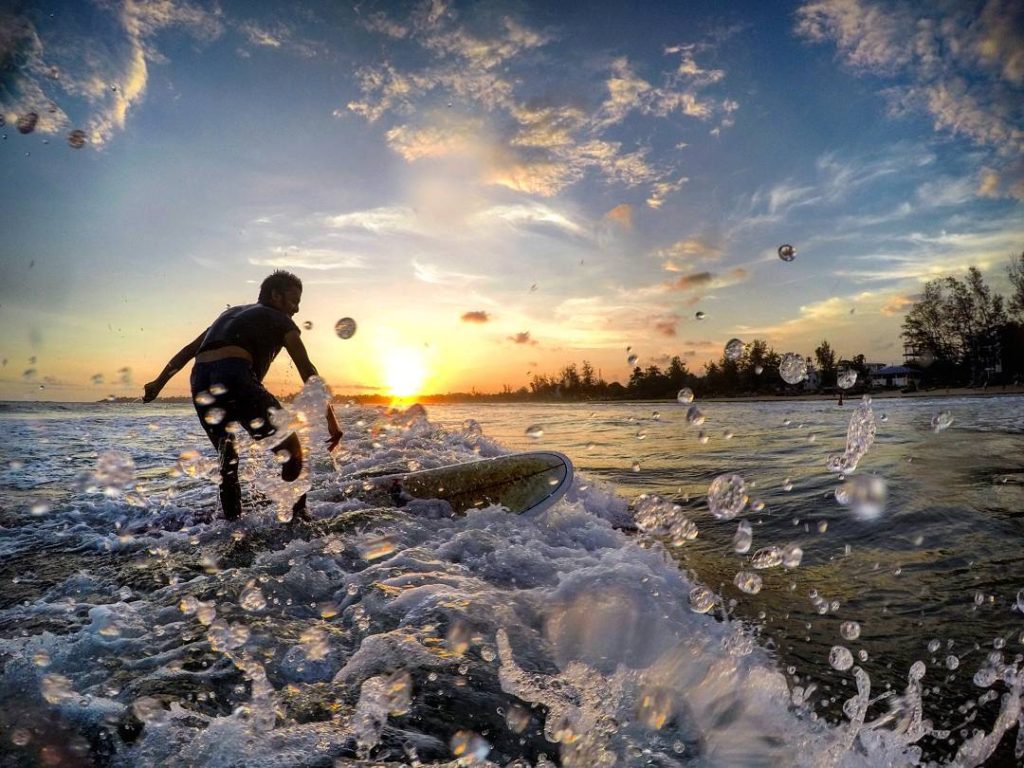 Vietnam was next and I fell in loved the moment I stepped foot off the plane! By the time I reached Vietnam my blog was making enough money that I could stop building websites and could spend more time in growing my blog. I explored South Vietnam for 2 months before heading off to Cambodia as my Visa expired.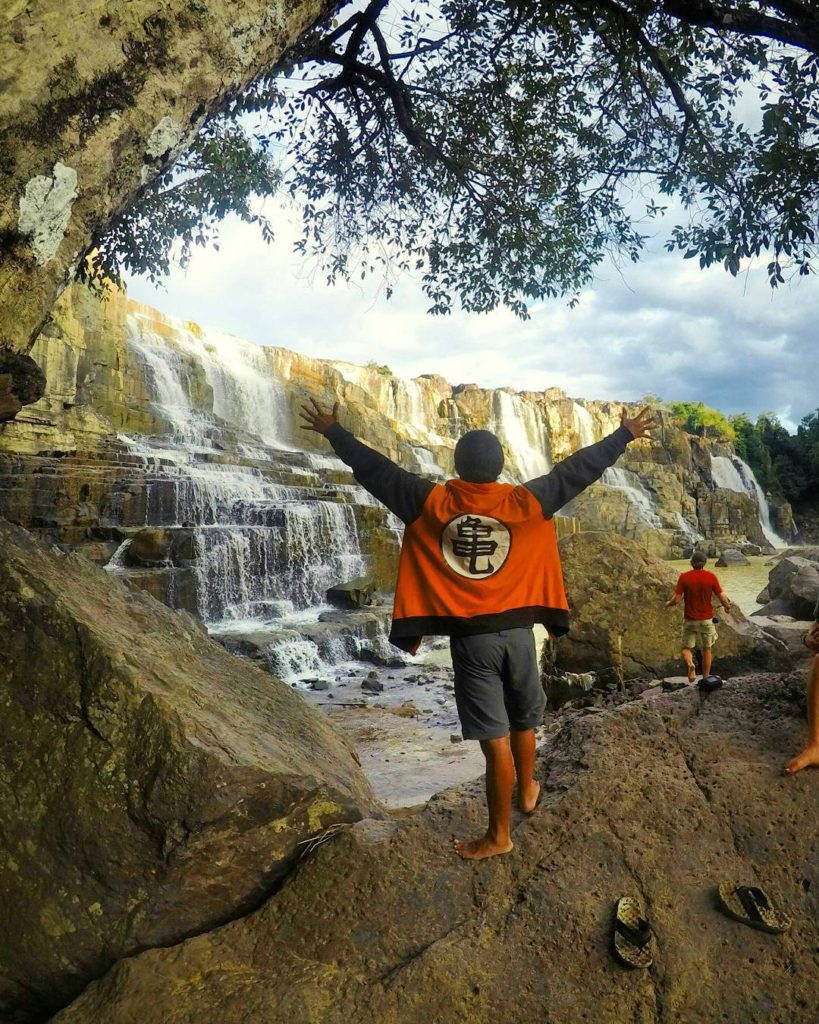 I celebrated Christmas and New Year's in Cambodia with friends who I'd met previously in Nepal and Sri Lanka, hitchhiked across Cambodia and explored the ruins of the Angkor Wat, the biggest religious structure in the world!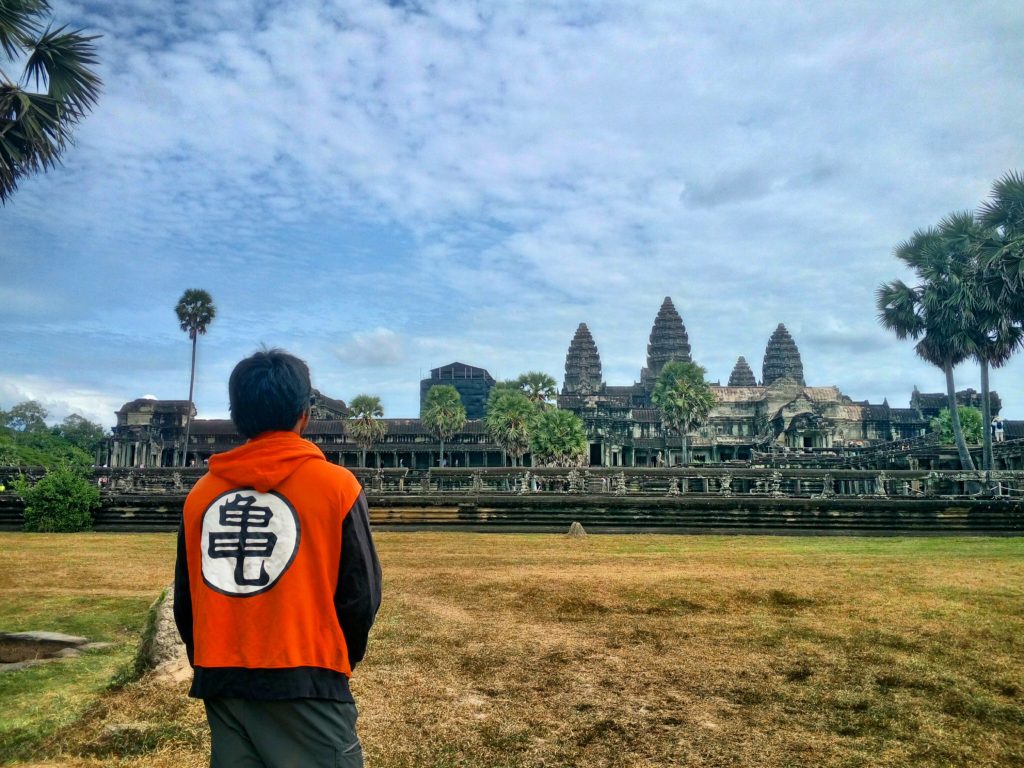 I made my way back to Vietnam and decided I wanted to stay in one place for a while, so I made my way to the capital Hanoi and rented an apartment for a month.
After I leave Hanoi, I am making my way south, traveling the beautiful central highlands of Vietnam! Right now my "plan" (I say "plan" because I have no idea what I'm doing tomorrow haha, nothing is ever set in stone) is to live in Vietnam until the mid of April, then travel Laos for a month, then maybe head off Indonesia for a couple of months.
I don't know where I'm going next but I can promise you it won't be boring. 
I can now travel indefinitely thanks to my blog which is continuously growing. Other than my blog, I also started a marketing agency as that's what I love doing! Being completely honest I'm already making more money than I would have had I graduated engineering and got the best job possible! It's never been about the money for me, it's about the freedom. The freedom to live life on my own terms.
The title might make me seem like I'm against learning, that couldn't be further from the truth. I love learning I just believe that most education systems are a failure to the majority. I love learning, in January this year I read over 20 books and I'm always taking online courses and learning new things.
In the age of Google, information is abundant and has never been worthless, it's now about what you can do with that information. You don't have to sit in a class to learn, you can be on a beach or sipping coffee at a cafe up in the mountains. My favorite way of learning is by doing! How did I learn to build websites? By building them! How did I learn marketing? By marketing my own blog!
The internet has created more opportunities than most of us can even contemplate. I'm not lucky! I hate when people call me that, everyone reading this has the same resources I did when I started. You have the internet *the information highway* at your fingertips!
I believe that life is the greatest adventure you will ever will and it should be lead as such. Each person is just an accumulation of his/her genetics and life experiences. So whether it's asking that cute girl/guy out on a date, climbing a mountain or make money traveling the world, you just got to try, push yourself out of your comfort zone and embrace the unknown.
Life is about adventure, and despite what most people will tell you Life is amazing.
So what are you going to do with this one life that you have?
You won the lottery of the universe, you are a human being on earth. The odds of you being alive are 1 in 400 quadrillion that's 4 with 17 Zeros after it, and you're telling me that you're just going to spend your entire life in fear and complain about shit till you die?
Thank you so much for reading! I really hope you liked this article, feel free to share it and tell me what you think about it in the comments below!
Read Next: