In April 2016 I set off from Goa, India at the age of 18 with less than 200$ in savings with everything I owned in a 50-liter backpack after dropping out of college and giving away almost everything I owned!
My goal was to make money traveling the world, meet incredible people, live out of a backpack and build a kind of life that I wouldn't need a vacation from.
Tips On How To Live Out Of A Backpack
1. Have a clear Organisation System
One of the biggest mistakes made by most people who try giving the backpack living a try is not having a clear organization strategy in mind.
It starts with the backpack: Having a well-organized travel backpack like the Nomatic Travel bag or the Tortuga Travel Backpack can make living out of a backpack so much easier!
Use Packing cubes: Packing cubes, like the Nomatic Compression packing cube make organizing your clothes so much easier.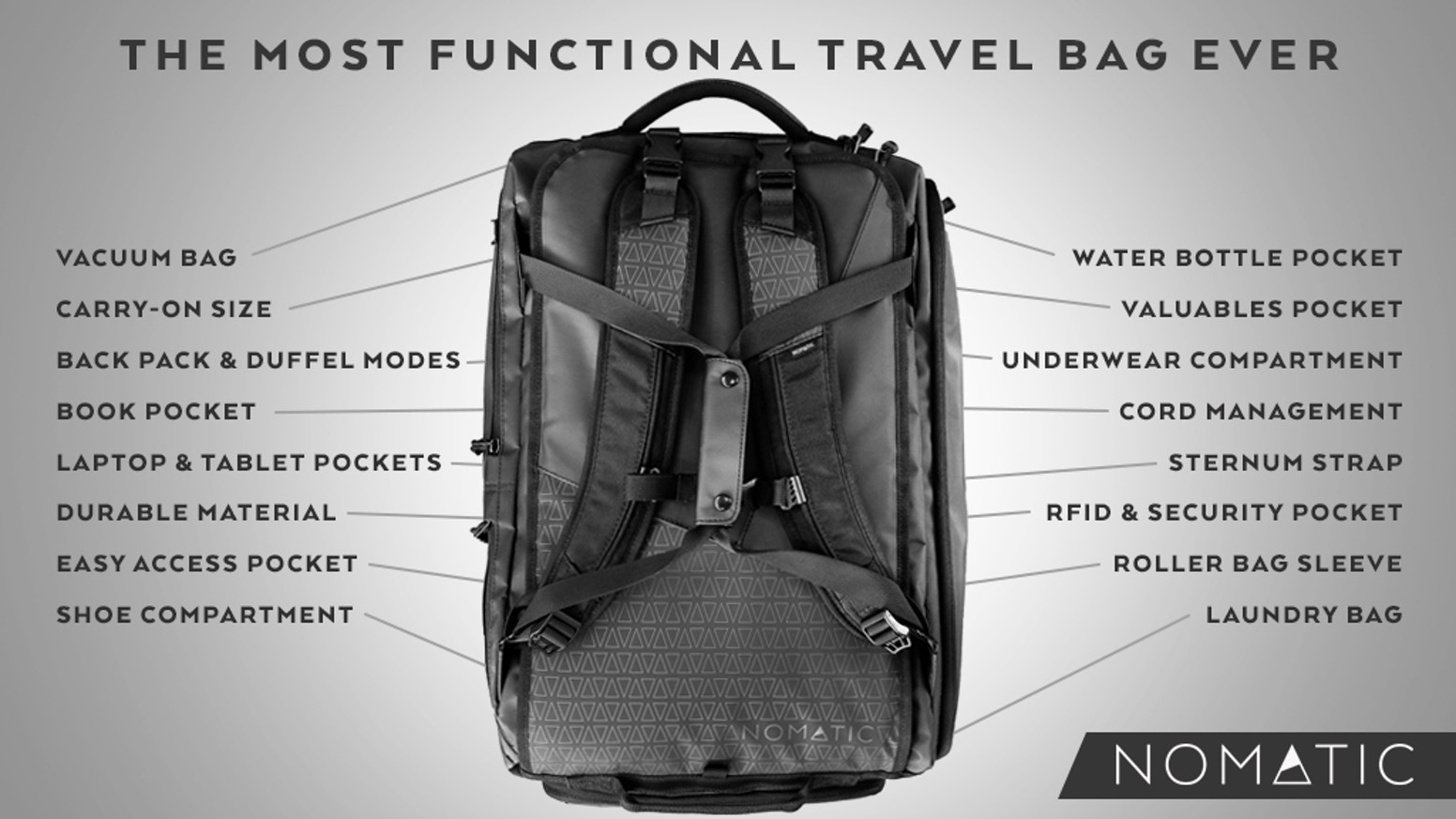 2. Minimize Your Tech Stack
If you're planning to live out of backpack there's a really good chance that you work online like me. Having an old bulky laptop can make your travels a headache.
If you're a writer like me, switching to use an iPad Pro might be a great choice! Else, using a MacBook Pro is a great idea.
Note: Get an HDMI cable, it's one of the best things you can invest in as you can make almost every TV in your Airbnb's around the world into a second screen. I personally also use a Chromecast.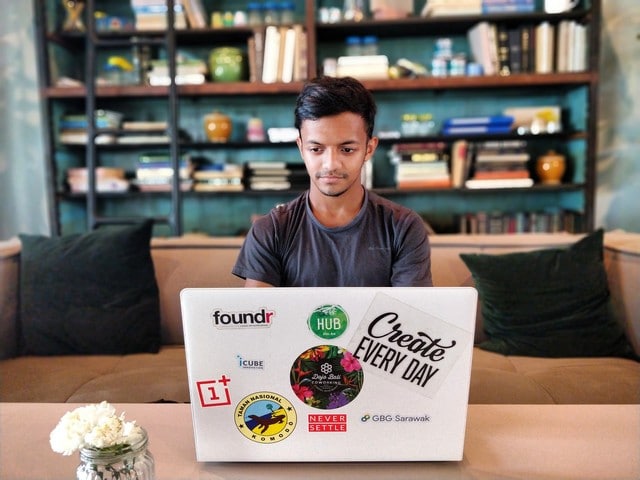 3. You Can Always Buy Things
When you travel, one of the best tips I've heard is to take half the things and double the money. This is especially true for full-time travel or living out of a backpack.
You don't need to travel with shaving cream or 10 rolls of toothpaste. Every major city around the world usually has all the products you need.
Just to give you an idea of how you can buy things anywhere, here's where I bought a couple of my major items in my backpack
Laptop – Thailand
Phone – Malaysia
Headphones – India
Winter Clothes – Turkey
iPad – Albania
Chromecast – Colombia
Books – Everywhere
4. Trim The Fat
90% of what most people have are things they don't really need. You don't need the latest iPhone you want it. I'm not saying don't buy anything. Hell, I spend a lot of money shopping but only for things I need. I buy assets, not liabilities.
But there's no exact way to consider an item an asset or a liability. It depends on how you use the item.
"Anything you cannot relinquish when it has outlived its usefulness possesses you, and in this materialistic age a great many of us are possessed by our possessions." —Peace Pilgrim
Now it's been over 8 years of living out of a backpack and as I sit down to reflect on everything that's happened, from having incredible adventures, making my goals a reality and impacting a lot of lives. Here are a few lessons I learned along the way.
Lessons Learnt From Living Out of a Backpack
1. You Don't Really Need a Lot
If there's one thing mass media has done well, it's selling us on the idea of stuff and that we need more and more things to be happy. From the big house with the white picket fence to the latest iPhone! Now the big house with a picket fence is a dream for many people, but not everyone actually wants that!
Many people want to travel to a country in an RV or bring up their kids on a farm in the countryside! However, to keep the economic system flowing, thanks to the advertising industry, we now have millions of people who buy things they don't need, with money they can't afford to spend, to impress people they don't even like.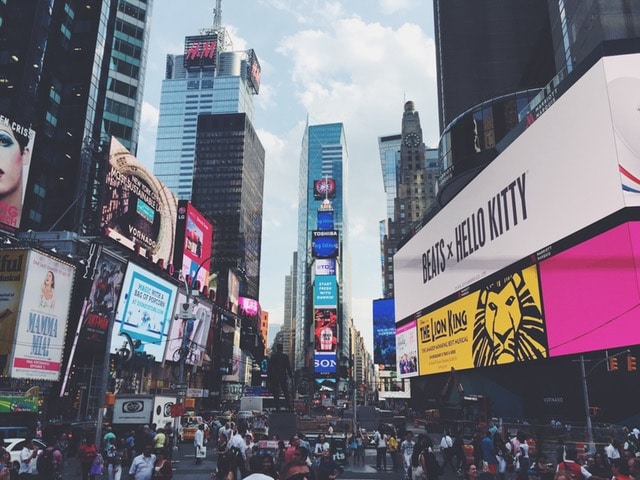 The greatest lesson I have learned would be that, you don't really need a lot of things to be happy! Growing up I was born into a family of hoarders, they kept plenty of things that they didn't need. Stuff that logically would never ever be used again! I didn't choose that path, somewhere down the line I realized that I'd rather have a life full of experiences instead of a house full of things!
Not that a house full of things is bad, but it just isn't something I prioritize, as I don't think it brings value to me. When I climbed the world's third-highest mountain pass alone I had everything I owned on my back, weighing about 15kgs. That feels like a lot to me, right now my bag weighs only 8kgs!
I have a personal rule in life, wherein I give away anything that I don't use for 2 weeks! That may seem extreme but it fits my lifestyle.
2. It's Not a Numbers Game
I'm in a few groups of minimalism on Facebook and I always cringe when people start to treat it like a competition. According to the lifestyle, I live and the picture above it may seem like I know how many things are there, and have a list of everything I own, right? Wrong!
Firstly cause I'm too lazy *yup, I do stuff like climb mountains, but I'm too lazy to count the things in my backpack haha* and secondly, knowing the number of things I own brings absolutely no value to my life whatsoever so why waste my time.
It's not a competition about having less, the only reason I know that my bag weighs around ~8kg is because of airlines carry on weight limit! It's not about what you have or how much you have but what you do with what you have and how what you have makes you feel!
3. The World is My Home
There are times where I've felt more at home, sipping coffee sitting in a cafe overlooking the ocean in Sri Lanka then I did in the house I was brought up in.
I'm typing this from a cafe in Montenegro, a country I spent 2 months in so far and I will spend this night, like most nights in an Airbnb, where I'm spending the next few nights, Is it my address? Nope. Is it my house? Nope. Does it feel like home? It sure does.
The world is so beautiful and has so much to explore and I don't think it would be fair for me to consider a single place "home", I believe that the world is my home.
Home to me isn't a place or an exact location, it's a state of mind. I feel at home while climbing mountains, crossing borders and basically doing what I love. If I find a city or country that I like I just stay there until it feels like I need to move again.
4. Do You
Will I ever settle down? Who knows, Probably! I rarely think past the next coffee. One of the things I talk a lot about is doing what you love. If tomorrow I find that traveling the world doesn't bring me any joy, I'll stop doing it. If I find a place that I love and want to live in, then I'll just stop traveling and live there!
A lot of my fans have asked me to start travel vlogging. However, I didn't do that. Why? Because it wasn't something I was passionate about. Just cause it's popular to do something doesn't mean you've got to do it, even if you don't like it.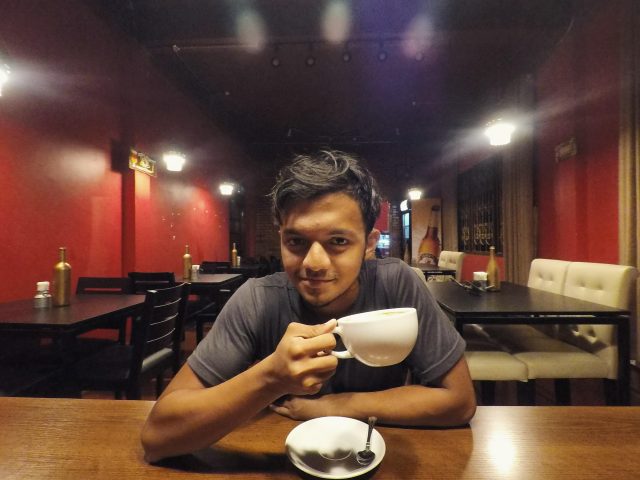 Do you, whether that is traveling the world, getting a stable job, buying that big house or whatever! Do what you love! Screw other people's opinions because at the end of the day they don't really matter. Just cause it's glamorous to be "living out of a backpack" like I do, it doesn't mean you have to do it! If you want to then sure go for it, but at the end of the day, do what makes you happy!
When I say that no one's opinions matter, I'm not just talking about strangers on the internet! Most people I know are crippled more about what their parents, friends, and family will think about their decisions, rather than strangers! They don't matter, I respect the opinions and feedback from every single individual who I have come in contact within this journey of life, but I don't let anyone's opinions cripple me or define me.
Someone's opinion about you doesn't have to be your reality…..unless you let it!
5. Excuses are bullshit
I genuinely believe that most excuses used by people are absolute ( and mind my language) bullshit. Most of the people I knew growing up always "wished" and "hoped" for things to happen.
They tended to blame or credit "luck" and "circumstance" instead of actual hard work. Circumstance does play a role, you can't control your genetics, the color of your skin, your gender and the place you are born in. However I believe that the most basic abilities can be developed through dedication and hard work – brains and talent are just the starting point.
Based on the social and economic structure of the world, it would have been pretty darn lucky for me to be born a White Male in New York with a trust fund, but I wasn't! Instead, I was born Brown in India to a family that didn't support my endeavors & I have a weak passport.
But that doesn't mean I'm going to spend my entire life complaining about what I don't have, which in this case would be a powerful passport, a support system, a trust fund, white skin, etc. I don't believe you gain anything by playing the victim, it's just a sure way to lose.
What I chose to focus on was what I had, I had the internet, just like every single person reading this. What I decided to do was to actually put in the work instead of whining about my circumstance. The first way I ever made money was by learning to build websites off Youtube and Google and then going cafe to cafe to get clients. I traveled for half a year doing that, while I grew my blog to pay for my travels.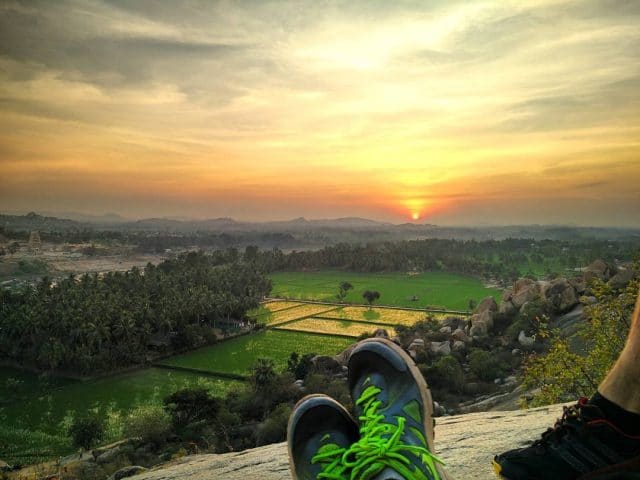 I get 100s of messages from people around the world who say that they wish they could live a life like mine, I tell them that they can if they put in the work. Because that's what it all comes to. I believe that 99.99% of the problems and goals of people can be solved or achieved respectively by Googling, "How do I ____?" with your goal in the blank, reading, filtering the content, learning and then actually putting in the work and executing.
Using that simple trick and a free website called Google you can do anything whether that's traveling the world or making more money or improving your relationships. But it takes actual hard work and it's just easier to call people who succeed "lucky" and to share memes on Facebook and talk to your friends about how "you're going to …".