Are you looking the right EDC backpack for your every day & travel needs? If you're looking for functionality then trust us this is the only guide you need to find the best EDC backpack in 2023!
You want an easy to carry EDC backpack for the Gym?
You want a tough EDC backpack that'll last for a long time!
You want an EDC backpack with good organization for your electronics?
An EDC backpack is the perfect fit for you and in this article I dive into and compared the Best EDC Backpack of 2023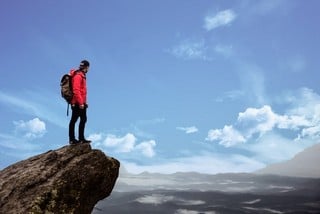 YES, we're talking about an EDC bag or an everyday carry backpack! With the rise of minimalism and how it can be very beneficial to our lives, backpacks have taken the same root in the form of EDC backpacks.
Best EDC Backpack 2023
1. GoRuck GR1 – Best Tactical EDC Backpack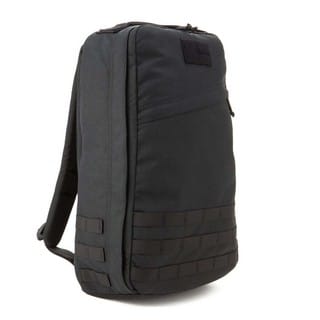 If you are you looking for military-grade durability, extreme functionality and fine craftsmanship in your EDC backpack then the GoRuck is the pure definition of all this it is an incredibly rugged pack.
If you want a tactical EDC backpack that doubles as your daypack then the GR1 is almost impossible to beat!
Do you care about your backpack durability?
Are you looking for something that is highly functional?
Are you into tactical military-grade stuff?
If you answered yes to these then the GoRuck GR1 is a perfect Everyday Carry backpack for you!
Comfort & wearing: The comfort on your back is excellent. The straps are quite robust and connect to the bag solidly. It also attaches directly to the top of the backpack allowing it sits super close to the top of your shoulder.
GoRuck: The US-based brand itself stands for ultimate craftsmanship with everything made in America and by the highly skilled workforce. Also, the founder has a background in Special Forces which is also the origin of the brand GoRuck.
Lifetime warranty: The GoRuck guarantee will cover any damage to your GR1 for a lifetime that is if something ever does manage to damage the beat.
Overkill Durability: The keyword here is "overkill" as the GR1 is made of solely military-grade materials right from the zippers to the fabric (1000D CORDURA). It can survive almost anything it's even bombproof (just in case)
Organization: If you're a modular packer you will love this pack it has very little organizational features in the main compartment allowing to organize using packing cubes and electronic cases.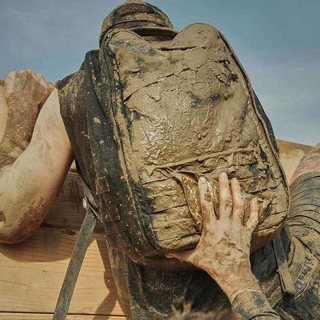 Drawbacks but not deal breakers:
Weight: This is the only negative. Although this pack is small it is not that light it's not a deal-breaker as most of the weight is due to the materials gone into making it.
Cost: It costs about $300 to get your hands on the GR1 but it's mostly well spent as you're getting top of the line military-grade materials, lifetime warranty, etc.
Pros
Lifetime Warranty
Great Brand
Bombproof
Amazing Comfort
Great Organisation
If you have the budget and are looking for the best you cannot go wrong with the GoRuck GR1 it's well over the top in terms of materials and craftsmanship, customization, support. 
Remember what is good is not cheap and what is cheap is not good. This is the same with EDC backpack those that are cheap to always have a trade-off on other essential features.
Moreover, an EDC backpack is an investment you want to keep using for a while and more importantly one that actually works when you need it.
With the GoRuck GR1, you can rest assured you have the best quality Everyday carry pack on the market almost the same as what they usually use in the army!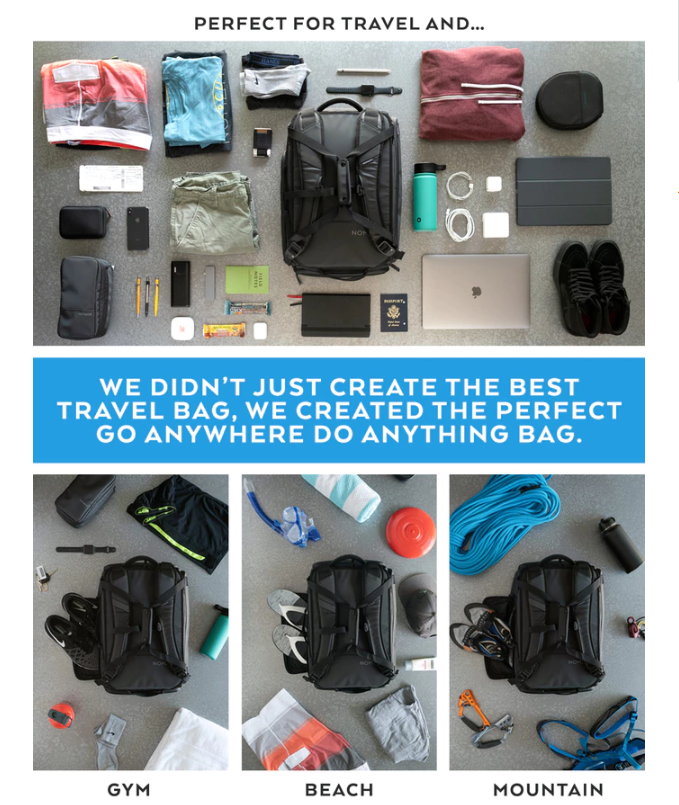 The new Nomatic 30l Travel Backpack is one of the most epic backpacks on the market ….especially for EDC use in cities.
Nomatic backpack is a great and popular choice among urban digital nomads and is great for cities! Nomatic designs backpacks with organisation in mind
Do you want a modern well-designed bag over the traditional backpack look?
Do you want something to pack light for everyday use
Are you a digital nomad that's packing some tech?
Do you value efficiency and design in your gear?
If you answered YES for any of these then the Nomatic is a great backpack for you. It is perfect for anyone who likes design, efficiency, and organisation.
It is easily one of the most minimal bags on the market! In fact, I travel full time with the bigger Nomatic 40L Travel Bag.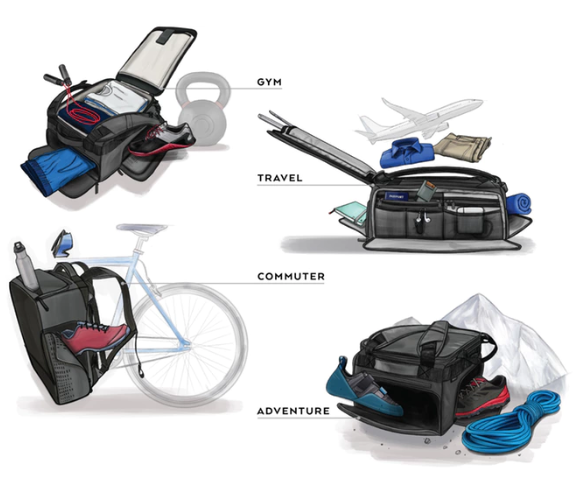 Size: The Nomatic 30l Travel bag is available at a capacity of 30l and is great for EDC use. The Nomatic backpack is a smaller backpack with a versatile strap system allows you to go from backpack to briefcase/messenger carry for those times when you need to look more professional. 
Utility: Nomatic has a nifty side compartment to fit your laptop charger, phone charger and other wires and chords you will be traveling with. Trust me this makes a huge difference with regards to the space you have in the main compartment!
Laptop/Tablet Slot: Laptop sleeves are absolutely essential but to our surprise, most EDC travel backpack do not come with them! This is one of the biggest reasons we recommend modern functional bags like Nomatic and Tortuga for Digital Nomads and traveling professionals who carry a lot of tech with them.
Organization: If you have a lot to carry you will like the Nomatic EDC backpack as it has an exorbitant number of pockets for almost anything you can conceive of bringing along with you.
It also has a lot of pockets with add-ons for different uses. There can also be improvements made if you customize it especially with the different textures of pull tabs on zippers.  
RFID Safe pocket: The side compartment designed for your tech gear is also an RFID safe pocket. The RFID technology can help you stay safe from electronic pickpockets and is also super cool to have.
Pro tip: You need to keep only those items you need the most secure as space is quite compact. Think passport, cash, credit cards, IDs etc.
Weather-resistant material: It is quite common to get caught in the snow or rain so Nomatic has taken measures to ensure that no matter the weather your stuff stays safe. The exterior is 100% waterproof tarpaulin material along with a few zippers.
Drawbacks but not deal breakers:
The organization can be confusion: Something too much of something is bad in this case the Nomatic may seem overwhelming with all those pockets. You can forget where you put what item and end up searching endlessly in all the pockets.
Pros
Expandable
Lots Of Pockets
RFID Pocket
Minimalistic Design
Waterproof
The Nomatic is one of the best EDC backpacks on the market right now especially because it is super tech-friendly which in our opinion is a no-brainer to get this over any other not so tech-friendly options.
It may be slightly expensive compared to other EDC options but trust me if you can afford it it is well worth the money. Some of the features will really compliment your travel journey really well.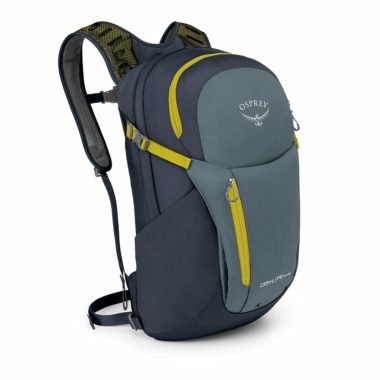 Do you want something small and light for daily activities, something for weekend jaunts into the local mountains or a daypack for an everyday commute?
But wait are you also on a budget so you want something you can afford as well?
Then let me go ahead and save you some time the Osprey Daylite Plus is the best budget EDC backpack for you!
Are you looking for an budget everyday backpack?
Are you looking for something with a  lifetime warranty?
If you answered yes to the questions above then the Osprey Daylite is a perfect fit for you! It's perfect for anyone looking to start traveling and needs something that will last for a while.
The affordable $65 cost is just one of the factors that made us pick the Osprey apart from the lifetime warranty there are some nifty features that can make any travelers life easy.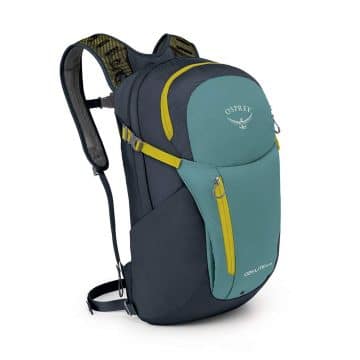 Costs: Let's be honest with everything getting so expensive we often find ourselves having to justify expensive stuff but this is not the case with the Osprey Daylite plus as it's a sweet $65! The Osprey Daylite Plus is quite affordable to all be it backpackers, hikers, and city dwellers alike. Hell yeah!
With the average cost for a EDC Backpack to be upwards of $200, you'll find it extremely hard to find another daypack of comparable quality for a price this low.
All Mighty Guarantees: Getting an EDC backpack is a solid investment that you know you can use for years-on-end. If you the same type of backpacker as me that tends to not take care (abuse) your gear, the All Mighty Guarantee is going to be perfect for you!
The Osprey All mighty guarantee offers protection against all factory defects and also replacements free of charge within its reasonable lifetime.
In Osprey's own words "Should you find any defect in the way your pack has been built we will repair or replace it without any charge, within its reasonable lifetime."
Ultra-light Daypack: At only 1 lb. 3.8 oz the Osprey Daylite plus is lightweight so you end up carrying the weight of your other gear and not the backpack itself!
Breathability and Comfort: It has the same breathability and ventilation features as the rest of Osprey's products. It also has a mesh-covered back panel with slotted foam for excellent ventilation.
The dreaded swamp-back-blues (think something stinky!) can be a very bad reality with other daypacks. Backpacks are made of only fabric where your back meets the backpack are serving up a recipe for some stinky swamp-back-blues.
Have you ever taken off your backpack after a hike and your t-shirt look so wet like you just got out of the shower?
That's basically due to poor ventilation and breathability.
Fortunately, the Osprey Daylite Plus helps you stay cool even when you are active. But beware; the backpack is not a magical anti-sweat device! Although the mesh back panels will work really well to aid in keeping the air flow.
Drawbacks but not Dealbreakers
Not enough space: If you're one who tends to pack more than the usual then you will find this bag not sufficient for you. There aren't enough pockets for an internal organization so space can only get that much bigger. You'll have to really plan your baggage to make sure it's enough. Then again if you read our EDC buyers guide you will find that if you don't need as much as you think.
Uncomfortable: If you are on the taller end you will find this a bit difficult to keep wearing as it's not as customizable as the GoRuck and Tortuga. However, for others, this will be a perfect fit so we suggest you check the sizing guide on the Tortuga website to confirm the right fit.
Not weatherproof: Although the Osprey Daylite plus is not waterproof there is no hiking backpack or daypack that is waterproof. You always need an extra layer of protection for that.
Fortunately, you can get a weatherize/waterproof cover from Osprey itself for about $23 that fits the Daylite Plus perfectly!
The rain cover is a small investment to make that paired with the $65 investment on the bag and you're looking at a sweet waterproof bag for barely $90!  
Pros
Cheap
Lifetime Warranty
Lightweight
Breathable
Cons
Limited Space
Not Waterproof
Uncomfortable
The Osprey Daylite Plus has its pros and cons but mostly the Pros outweigh the Cons in this one. Also for a superb price of only $65 you really cannot go wrong with this daypack.
Don't give into big names and flashy features sometimes you need lesser than you thought! Remember focus on needs not wants and you'll always make the right choice!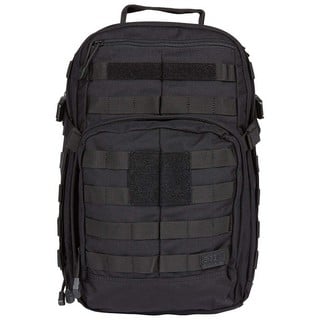 Who is this for: The RUSH 12 is the fine EDC bag if you like a lot of organization in a smaller and compact backpack.
The 5.11 tactical Rush 12 is made to be a high performance, multi-purpose and rugged bag. It is quite suitable for a whole multitude of purposes right from an emergency grab-bag to a military tactical or hunting backpack or even for a daily use bag for college students. (That is if you dig the tactical look)
Reasons to buy:
Internal Organization: The internal compartments have 16 different compartments. Each of the compartments is optimized for different use, with a variation of sizes. This will be quite useful for students and professionals.
There is a space for organizing all your accessories along with a writing pad. There is also a fleece lining to keep your eyewear protected and unscratched.
Durable Construction: Being a tactical backpack this lived up to its name and as expected is made of fine highly durable materials like the 1000D Cordura construction.
Hydration Pocket: For Athletic people, they will find the 60 oz hydration pocket perfect to keep them moving. It's also great for travelers who can avoid carrying a bottle and give up precious space.
The 60oz size is well sufficient to provide for a 1.5-liter bladder and is suitable for nearly all day trips like cycling, hunting or hiking.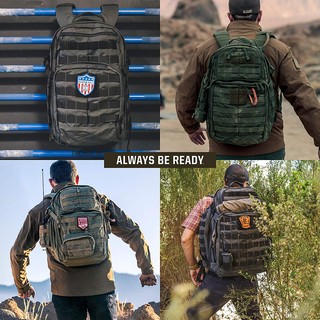 Drawbacks but not Deal breakers:
No Laptop protection: In this digital age we're all carrying digital tech especially laptops. It was a bit of a let down to find that the tactical rush 12 has no built-in protection for the laptop. This is not necessarily a bad thing as you can simply add your own by getting a more reliable laptop sleeve. The fact that a laptop will fit in is a pleasant bonus, especially in a military style backpack.
Pros
Hydration Pocket
Durable
Internal organisation
This is good tactical daypack but it could be a little too heavy for its size. It's not really geared towards taller individuals as it's not as customizable as the Nomatic, GoRuck etc. I wouldn't recommend this for travelers but it's definitely a recommendation for those looking for something for everyday commute.
As with virtually all things, there will be trade-offs to consider so as always we recommend analyzing your requirements before deciding whether this bag will work for your carry needs or not.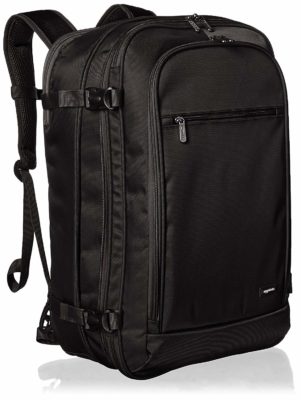 The AmazonBasics Carry On Backpack is a great new backpack from Amazon that's built to be a super convenient EDC backpack for airports and traveling on airplanes. While it may seem generic as most of the AmazonBasic Products, it does serve its purpose really well at an insanely affordable price.
The Carry-on travel backpack comes with internal, zippered laptop sleeve; ultra-flexible and lightweight; made of durable polyester. The main compartment comes with a great zippered mesh space, optional midway shelf, and internal/external compression straps.
It also has a front pocket and front-top pocket for easy access to documents and travel liquids.
Pros
Cheap
Carry on size
Good Organisation
Cons
Basic Design
Made by Amazon
EDC Backpack Buyers Guide: How to chose an Every Day Carry backpack?
An EDC backpack is perfect for someone who likes packing a lot of "just in case of items" in their everyday stash. It is larger than an average backpack but smaller than a full-fledged travel backpack.
EDC backpacks usually come with:
20-30 liters in volume

With MOLLE integration

hydration bladder systems

fewer pockets but a more modular customization with possibilities for external pouches
But before we dive into the details we thought it would be best to share our criteria for choosing the right EDC backpacks.
The keyword here is "right" because there's nothing perfect everything is just right for something. What may be good in one way will be bad in another. This is why we have a separate section of "Best used for" to give our readers a hint on what it is that could be right for them. Many a time we feel like we need a lot but honestly these are not "needs" rather they are "wants".
We want you to focus on what you really need when you are making that purchase. Remember you're not looking for the best features you're looking for something that is just right for you. The key here is to look for something that is just right for you.
Okay, enough fluff these are some of the more important factors to look for in an EDC backpack:
Size:

We suggest carrying the smallest EDC backpack for your everyday needs this. You can look for something with customization options to add or remove spaces are you need to. You're looking for a MOLLE pouch integration which will give you this customization and somewhat evolve as per your requirements

EVERYDAY USE:

This one's a little obvious and is definitely one of our most important factors in choosing a good EDC backpack. As you will it be comfortable

Travel:

A good EDC backpack should easily work as both your carry on backpack and your travel daypack; it should fulfill all of your needs at home and also on the road.
An EDC bag works for both airports and airplanes will definitely get a bonus over a regular bag because then you have the ability to pack down more than you usually can in a normal backpack and at the same time not have to check it in due to its small size and pay baggage fees; A win-win situation!
Day Hikes:

It's in the name "every-day" backpack so obviously you want it to be used today hikes. Often at time people, trekkers regret having a lot of baggage always wishing that they had something smaller and better suited for the task.
This is exactly what an EDC bag is its very light and will not get in the way of strenuous treks. It's just enough to be sufficient on short treks.
Highly essential features to look for in an EDC backpack:
High-quality craftsmanship:

If you want to carry something every day and have it around every day you do not want something cheap that is going to fall apart. Invest in a quality bag from a brand that has a good reputation and you will have a bag for a lifetime.
We will always recommend going for genuine products over a knockoff and this is because of highly-quality craftsmanship.
MOLLE integration

: This is a valuable feature to have an in a tactical backpack as it is used for limitless customization options. Regardless of in a tactical use if you want something that will give you the versatility to adapt as per your needs.

Hydration system:

You're looking for something that can cover large distances and meet your hydration needs. Having a hydration system will help you remain hydrated and at the same time save space by reducing the need to carry a separate water bottle.

Adjustable fit:

Everybody is different in size that meaning you don't want a generic bag that is meant to "fit" everyone. Your EDC bag needs to fit your body perfectly without restricting your movement. This means having multiple adjustment straps and clips at minimum shoulders, hips, and sternum.  

Organization pouches within the bag: Sometimes small bags have bad organization due to their size. A good indication of a high-quality EDC backpack is the well laid out, accessible and practical organization features built into the bag.
This is immensely important because you will be going in your backpack a lot to take out your everyday items. Spending ages searching for an essential can be a terrible turn off so you're looking for something that is more hands-on!
Features to avoid in an EDC backpack
As important as the above essential features are it is also necessary to be aware of features to avoid when finding the best EDC bag for you.
One large compartment:

If you are going to carry your EDC gear in a bag then one large compartment is just going to jumble your gear making it harder to find what your EDC items.
Look for something with multiple compartments and organizational options within the bag to optimize space and better manage the load/
Elastic straps:

This is often used to cut costs in a cheap bag. Instead of making a strong, padding and adjustable straps a cheap elastic one is used to make a bag of one-size that supposedly fits all but fits none.
AVOID this bag at all costs instead look for a robust shoulder with hip straps and adjustable buckles for comfort and a long-lasting fit.
Can I really carry enough in my Every Day Carry Backpack?
An EDC backpack isn't a big backpack it's not meant for long-term travelers. But it sure is enough for a majority of the first time travelers' It's all about whether you carry just about enough than what you really need than what you want.  
An EDC bag is not intended to cover every possible circumstance this is what your bug out bag is for carefully assess your everyday carry needs and try these tips to minimize what gear you really need to be carrying.
Review your Everyday carry item list and pick what you actually use on a day-to-day basis and what you can cut out. Minimalism is bliss try it out!

Utilize multipurpose items

to save on space and weight. Think about it having one for many is better than having many items for specific tasks.

Try to use lightweight options for items that you do carry. What helped me instantly reduce weight is a light-weight laptop. Modern laptops can get as low as 1 kg as compared to the normal 2-4 KG counterparts. Also look into uses materials like titanium, micarta, carbon fiber, and plastics.

If an item comes in multiple size variants choose the smaller version.
The best route is to follow a minimalists mindset when it comes to traveling we often don't need as much as we think. If you really follow the guidelines we mentioned about then you will find an Everyday backpack sufficient for your travel!
SO what is the best EDC bag for YOU?
As you now know there are a lot of factors to consider answering this. The journey to finding the best EDC bag to meet your everyday carry needs is a subjective and highly personal choice only you can make.
You will need to find a balance that threats you will face and what you are willing to carry with you every step of your journey. Once you have come to a decision of what your EDC kit will be based on our EDC buyers guide above you can rest assured you are making the most rational decision.
Remember one thing having a smaller and lighter kit with useful, practical items are more desirable than having a giant bag full of items you are unlikely to ever use!
Found your next EDC backpack?
Remember to review your usual baggage and figure out first what you really need and don't need. Read our EDC buyers guide carefully to understand what your requirements really are. There is no best backpack there is only one that is right for you. Make sure you get one based on your needs and not your wants.
We hope you found this EDC guide helpful by now you will consider all your options and make the most rational buying decision!
Read Next: