Nomatic launched back in 2015 and has grown to a point where it is now a household name. Till now, it had launched over eight backpacks with every one of them turning into a massive HIT!
Nomatic makes some of the most epic backpacks on the market which are all very different from one another. This Nomatic Review is a Nomatic Backpack review, Nomatic Travel Pack review & Nomatic 30l Travel Bag review & break down some of its most significant differences.
Nomatic Travel Bag – This is the largest of all the Nomatic backpacks is available at 40L capacity & 30l. Nomatic recommends the 40l travel bag for 3-7 day trips, and the Nomatic 30l Travel Bag for everyday use & short term travel.
Nomatic Backpack – This is the smallest backpack from Nomatic. It's a 20L (expandable to 24L) and is recommended for everyday use. This is a nice compact small bag, but by no means should be considered for traveling purposes. It's more an everyday backpack.
Nomatic Travel Pack – This is the mid-sized backpack in the Nomatic product line. The Travel Pack is a smaller 20L, but has a cool expansion feature that can increase its size to a good 24L! This bag is recommended for shorter 1-3 day trips, or for everyday use if you need to just carry a ton of stuff. While it is definitely possible to travel long-term with a bag this small, you will be sacrificing on a lot.
Click Here To Check If Nomatic Has Any Live Sale
In fact, I have personally used the Nomatic 40L Travel Bag and have had absolutely no issues with it!
However now, they've launched yet another backpack — the Nomatic 30L Travel bag! They've dubbed it as the "perfect go anywhere do anything bag" which means its perfect for travel, gym, gear, and typically anyone that lives life on the move.
In this Nomatic 30L travel bag review I break down some of its most significant differences.
Click Here To Check If Nomatic Has Any Live Sale
Nomatic 30l vs 40l
Two years ago, Nomatic released the 40L travel bag. It was a HUGE success designed for 3-7 day trips.
Now, with the introduction of the 30L travel bag, one question that is getting asked around a lot is — What's the difference between Nomatic's 30L Travel bag and the original 40L Travel Bag?!
Among many changes, there are two MAJOR differences:
1. Use-case scenario
As compared to Nomatic's original 40L travel bag, the 30L bag is a smaller (gear) bag meant to be used for shorter trips and everyday adventures
How short? Well, that depends entirely on how you pack. However, the recommended trip duration for the 30L bag is 1-3 day trips. This bag can also be used at the gym, in the mountain, the beach, and most everyday activities.
2. Extra functionality(How functional can they get?!🤔)
Nomatic makes one of the most functional backpacks but is taking it up a notch with the 30L travel bag. They have added ventilation to the shoe pocket for extra functionality.
Now, you can use this shoe pocket NOT just for shows but also damp clothing, carry shoes, or other items that need ventilation.
Bottom line?
The Nomatic 30L travel bag isn't just for travelers! It's for anyone that live life on the move every single day.
The gym? *check*
The mountain? *check*
The beat? *check*
Everyday commute? *check*
Short trip? *check*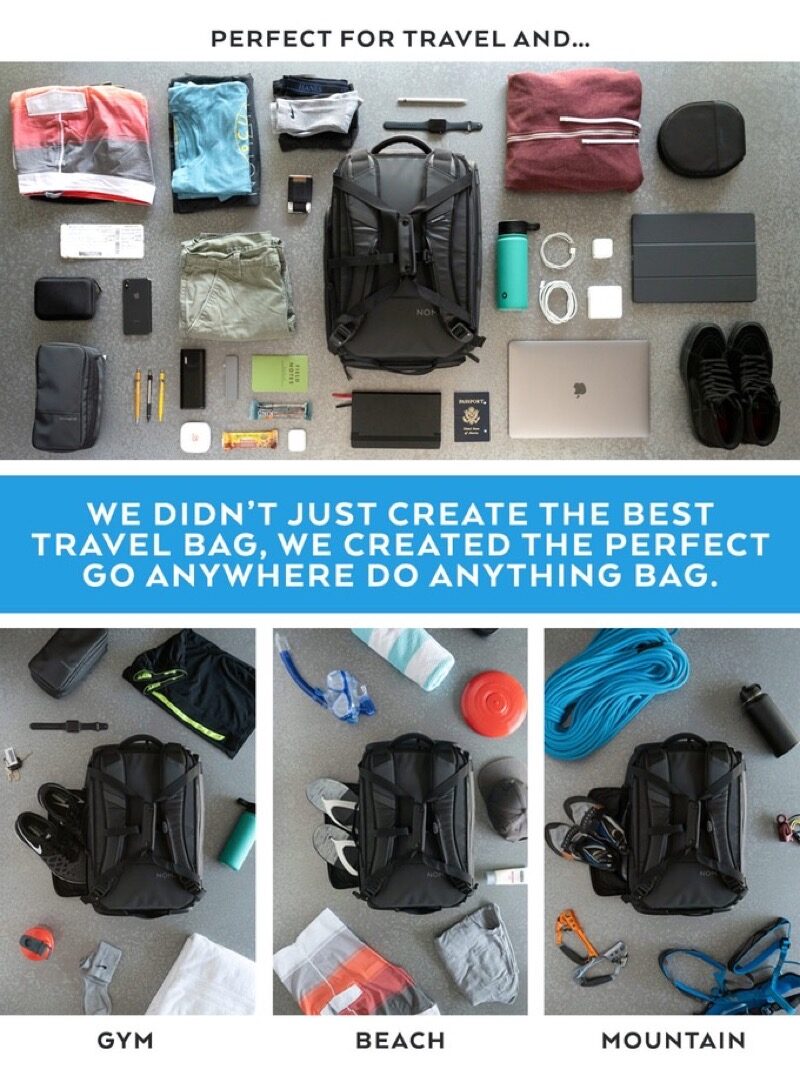 You see Nomatic wanted to create more than a typical travel bag and guess what? They succeeded!
In fact, they absolutely SMASHED their product goal of USD$100,000 by a whopping 579.87%!
Nomatic 30l vs 40l Travel Bag
To be honest, it depends! There are so many differences, that in the end it comes down to your personal preferences and needs.
If you are unsure about the differences, I recommend checking out the video to learn about the original 40L travel bag:
Final verdict?
The Nomatic 30L bag is a more practical backpack for everyday and short travel use.
The original Nomatic 40L travel bag is a more travel-focused backpack suitable for 3-7 day trips.
Click Here To Check If Nomatic Has Any Live Sale
Nomatic 30L Travel Bag Review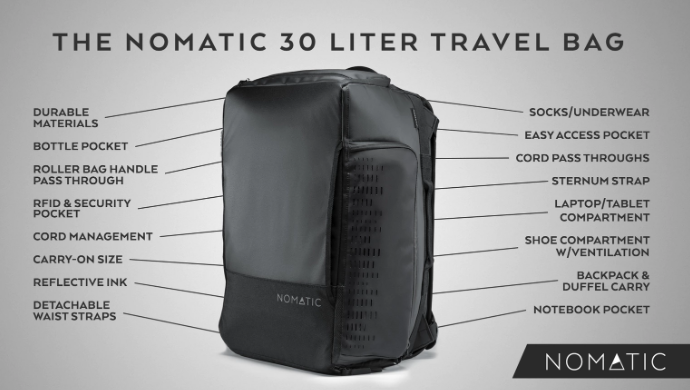 Nomatic 30l Travel Bag Specifications
Size: 30L
Laptop pocket: 15"
Tablet pocket: 13"
Weight: 3lbs
Click Here To Check If Nomatic Has Any Live Sale
Nomatic 30L Travel bag Features
Reason #1: Multi-purpose backpack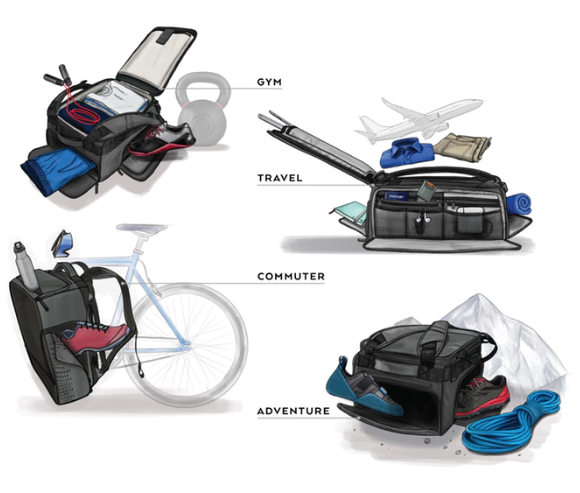 The Nomatic 30L travel bag is a multi-purpose backpack perfect for the typical gym rat, avid traveler or even an every-day commute — and basically anyone and everyone that lives life on the go!
Trust me on this; there is NO other backpack that is more 'multi-purpose' than the Nomatic 30L travel bag. In fact, most of the features I will list below work together towards making this bag the most functional backpack ever!
Click Here To Check If Nomatic Has Any Live Sale
Benefit #2: Innovative Strap System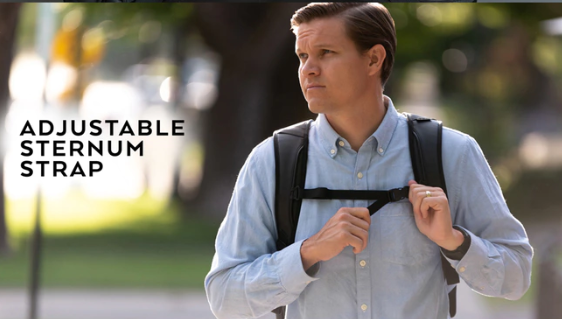 Nomatic is honestly the only backpack company that has nailed the innovative strap system. What I mean by this is you can just switch up the backpack into a duffel bag carry when convenient.
Benefit #3: Bigger Shoe Compartment (with more ventilation)
The shoe compartment on the 30L travel bag has been completely upgraded from its predecessor. It's bigger and can fit two pairs of shoes.
Additionally, there is extra ventilation so that this compartment can be used for damp clothes (perfect for that disgusting gym towel!)
Benefit #4: TSA Ready Laptop & Tablet storage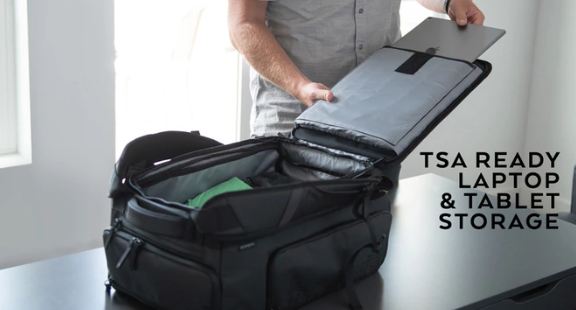 Everyone hates airport commute and especially TSA checks! Fortunately, the Nomatic 30L travel bag features a TSA ready laptop & tablet sleeve to pack and unpack electronics.
Click Here To Check If Nomatic Has Any Live Sale
Benefit #5: Durable WaterProof Materials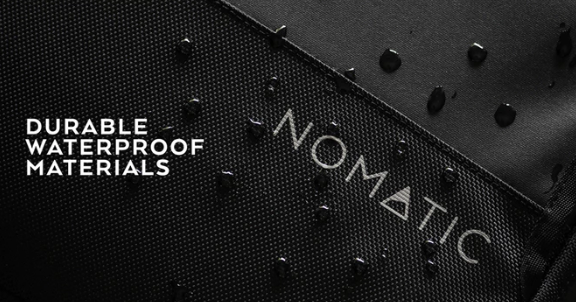 Everyday environments can change pretty fast. You need a backpack that can withstand this change — even if it rains!
Fortunately, the Nomatic 30L travel bag is made of durable Waterproof that your contents are dry no matter how wet it gets. The extra ventilation helps keep things dry and fast.
Benefit #6: Tangle free Packing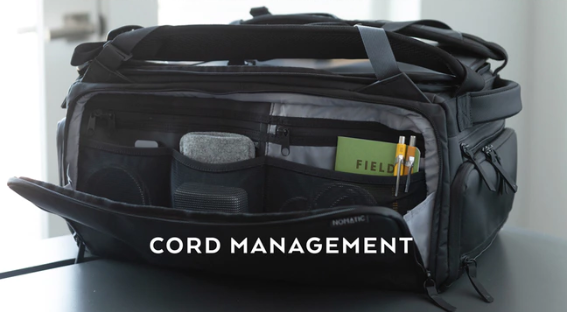 One thing I hate about packing all my electronics are the cords! No matter what technique I try — they always end up getting tangled.
Nomatic realized this and designed a utterly tangle-free backpack with an excellent cord management system.
This bag even features cord pass-throughs that enable you to use your phone while charging it inside your backpack. Sweet right?
Click Here To Check If Nomatic Has Any Live Sale
Benefit #7 RFID Safe Pocket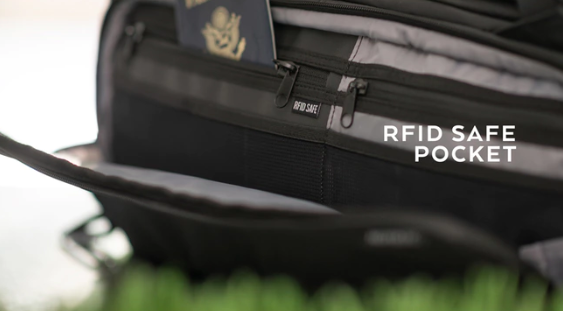 I've been traveling for over two years, and one thing I noticed is theft is on the rise! Today, thieves can use card scanners to scan through your clothes and literally liquidate your bank.
For this reason, it's essential to have an RFID pocket. Fortunately, the travel bag has one embedded securely into its contents to ensure maximum protection for your credit cards and passports.
Benefit #8: Hassle-free design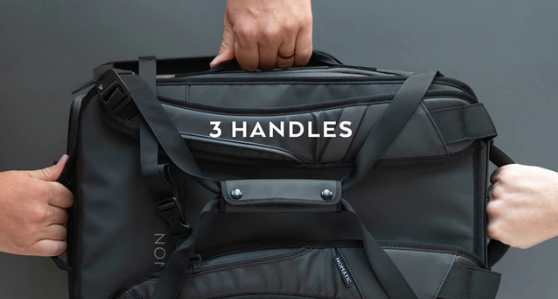 The 30L travel bag features three handles on all sides. This enables you to carry the backpack from most angles making it hassle-free no matter what the situation.
Click Here To Check If Nomatic Has Any Live Sale
Benefit #9: Easy Fit
The travel bag is integrated with an adjustable sternum strap that ensures the perfect fit for people of all shapes and sizes.
If you're afraid this backpack will be too big or small for you, here's a comparison picture directly from the Nomatic website:

Benefit #10: Fleece Lined pockets
It's easy to scar valuables in a small 30L backpack but NOT in this 30L bag! Because all of its pockets are lined with soft fleece. This ensures scratch-less storage of valuables like shades and other materials prone to scars.
Click Here To Check If Nomatic Has Any Live Sale
Benefit #11: Roller Bag Handle Pass-Through
The roller bag handle pass is a nifty feature that gives you the ability to fit your bag on the handle of your roller bag. This feature is perfect if you're planning to use this backpack as an add-on to your main bag.
Nomatic 30L Travel Bag FAQs
Does Nomatic have a warranty?
Yes, every Nomatic backpack comes with a lifetime warranty. Additionally, if they can't fix or repair a manufacturing defect, you will get a replacement, no questions asked.
What's is Nomatic's return policy?
Yes, nomatic offers a 30 day no risk return policy. If you are not 100% satisfied with the quality of this product, just send it back, and they will refund you, no questions asked.
What about customs and duties?
Nomatic's prices do not include VAT, GST or other country taxes. You will receive an email from your local customs authority regarding this (no way around this).
Nomatic 30l Travel Bag Review: Is the Nomatic 30L travel bag worth it?
Absolutely! For starters, it's one of the most functional backpacks from Nomatic, and they already have super useful bags!
Next, it's simply the most well-rounded backpack. You can use it at the gym, the mountains, short trips and pretty much any place you need gear. So if you get it, there's no way NOT to use it as it can be used anywhere!
Click Here To Check If Nomatic Has Any Live Sale
Bottom line?
If you need the best go-to backpack for just about everything — this is the bag for you!
There you have it! Everything you need to know about the new Nomatic 30L travel bag. If you have any questions, do not hesitate to leave a comment below.
Nomatic Travel Pack Review
I was immediately drawn towards the Nomatic Travel Pack when I saw it on Kickstarter. Since I travel so much, I was never happy with the backpacks at the time the travel packs weren't versatile enough to be used apart from traveling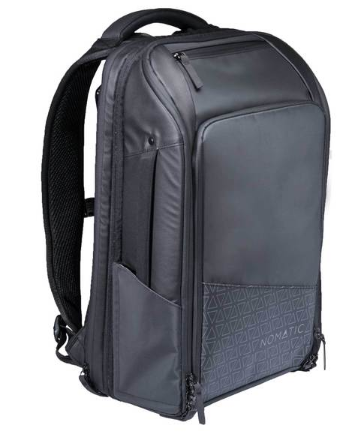 I was looking for a backpack that was stylish, functional, waterrproof, and built to stand the test of time and this was surprisingly hard to find until I came across Nomatic. It was a perfect balance of all the essential features that make a travel backpack.
I liked the minimal approach and the attention to detail simply blew me away! The organization is pretty neat with multiple compartments and pockets to store all your gear. The full-perimeter zippers and the material are of extremely high-quality.
At first, it all seemed too good to be true I started to wonder if the actual product is as good as it looked on the website.
(Spoiler Alert: it is)
In fact, due to Nomatic's great success they have now successfully funded, manufactured, and also delivered three different products as promised and have a new one in the works!
Click Here To Check If Nomatic Has Any Live Sale
Nomatic Travel Pack Dimensions
Weight: 4 lb. 3 oz.
Capacity: 20L – 30L (expanded)
Outer Dimensions: 18.5″ H x 12″ W x 6-9.5″ D
Who is the Nomatic Travel Pack for?
The Travel Pack and other NOMATIC bags are for people who want an extremely rugged, high-quality backpack and care about function and design.
It's perfect for someone looking to pack light and are only traveling a week or so at a time. It's perfect if you are a digital nomad that doesn't carry too much overall it's great for another who likes its design, efficiency, and organization. It's easily one of the best minimalistic bags on the market.
The only catch is you have to travel light.
This bag was designed for trips and those that don't pack on a lot which is why it's important to check how much you usually pack before deciding to go for this backpack.
All the bags have a very minimal look to them and are only available in one color; black. They are highly functional and hold a lot of stuff without wasting space.
Be sure to stop by their website to see the different options they have. You'll get to see all of the all the features and differences beyond what I mention in this article.
Click Here To Check If Nomatic Has Any Live Sale
Nomatic Travel Pack Pros:
Minimal design
Extremely functional
Tuckable straps
Retractable key leash
Magnetic bottle holders
Anti-theft features
Nomatic Travel Pack Cons:
Slightly bulky
Multiple features can be complex
Click Here To Check If Nomatic Has Any Live Sale
Nomatic Travel Pack Features
Here I'll be going through the key distinctive features of the Nomatic travel pack to give you a good idea of what makes it unique.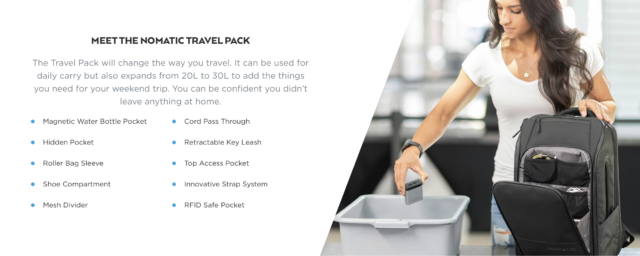 1. Waterproofing design
Whilst traveling it's safe to assume nothing and be prepared for the worst. The same goes for your belongings and the one thing that keeps your belongings safe throughout is your backpack.
One essential factor that makes a backpack versatile to all conditions is being weatherproof and this is something Nomatic has to the T…
In fact, the Nomatic travel pack is made up of waterproof zippers and water resistant material that will ensure your belongings remain dry be it in rain or snow.
2. Briefcase mode
Another feature I really like is the versatility of the nomatic travel pack to turn into a briefcase. Although it looks like a normal backpack on the outside there is a place to truck the straps in so that you can hold it like a briefcase.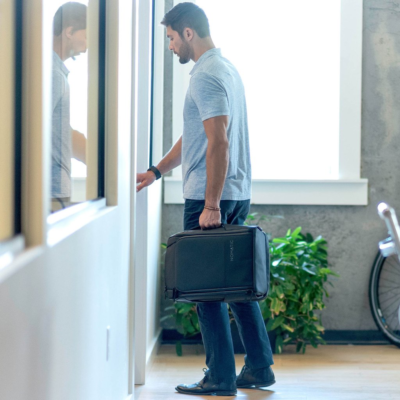 At first, I thought this wouldn't be something I would use but over time there have been situations (think meetings) where I've found it much easier to just switch my pack to briefcase mode. It would be pretty awkward wearing a backpack to a meeting. (and unprofessional)
To be frank, no other brand has come close to nailing the briefcase mode as nomatic as.
Pro tip: Slide your fingers underneath the strap, close to the buttons before thrusting your arms forward.
Click Here To Check If Nomatic Has Any Live Sale
There is a place to tuck the backpack straps in and hold the bag like a briefcase but I don't particularly like the way the bag looks without the straps. Also, the way the promotional video demonstrates taking the straps out is a bit hard to figure out. Pro tip: slip your fingers underneath the straps and close to the buttons before thrusting your arms forward.
3. Full perimeter zipper
This is pretty cool as you can access your belongings from all the sides of the travel pack (Except the bottom) however the only issue I have is there a total of six zippers on the bottom and they have absolutely no differentiating factors.
I wish Nomatic could just make the pull tabs a different color or, better yet, make the pull tabs on each pocket a different material from the other so you don't have to look at the bag to know which pocket is which.
4. Expansion
This is actually one of my favorite features is the huge expansion ability. The extra space makes a lot of difference when you're packing to a maximum capacity. I was also surprised by how well the expansion system is integrated into the design.
The Nomatic Travel Pack is just as functional when zipped as when unzipped and the expansion zipper blends into the bag so well that you probably wouldn't notice it if you weren't looking for it.
Click Here To Check If Nomatic Has Any Live Sale
5. Cord pass-through easy access pocket
There's a small top pocket for things like a phone that you want to reach easily. It also features a small hole to pass through a cord if you want to use a portable charger.
6. Closing the travel pack can be difficult
Another downside with the zipper is that because of the unique shape and because it's not a continuous zip this backpack can be overpacked a little which making closing the bag difficult.
Click Here To Check If Nomatic Has Any Live Sale
7. Easy access laptop storage
The organization is so neat that the laptop compartment is completely separated from the rest of the bag with its own full perimeter zipper meant to make airport checkpoints easier. It also keeps your laptop near the back of the bag and provides extra cushioning.
Nomatic Travel Pack Review: Should you get the Nomatic Travel Pack?
Hopefully, I've given you an idea of what makes the Nomatic travel pack  unique.
I love the well-designed and appreciate the quality materials. But, I also travel a lot more than a normal person and bring a lot of tech and materials with me which is why the Nomatic travel pack is great for someone like me. To me, it's the perfect travel bag because the features work for me to you it can be an overkill!
Click Here To Check If Nomatic Has Any Live Sale
Nomatic Backpack vs Travel Pack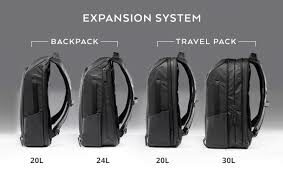 Size and dimensions of the backpack
The dimensions for the travel pack are almost the same with a key difference in the width being larger on the travel pack.
In terms of the capacity, it increases thanks to their expansion system. The Nomatic backpack holds 20L and expands to 24L while the Nomatic travel pack starts at 20L and expands to a whopping 30L.
Backpacks exteriors
For the exterior, each backpack has a magnetic water bottle pocket each. This may seem like a silly feature at first but it's meant been implemented to keep the pockets flat against your bag when you're not using them. Kind of feels a little over the top, but you have to admit that it gives both bags a really nice aesthetic look.
Next, both bags have a retractable key leash attached on to a pocket on the inside. This comes in pretty handy when you want to quickly access your keys without all the fuss and hassle of fumbling to put them back.
Both bags share similar functionalities especially highly regarded innovative strap system that provides a lot of comfort and versatility. The back panel lets you tuck your backpack straps so that you can carry your backpack horizontally, like a briefcase which is great for expanding the use of the backpack informal work environments. All you have to do is unsnap the back panel, tuck in the straps, and then snap it back into place. I could see this as a great feature for travel or young professionals who commute to work.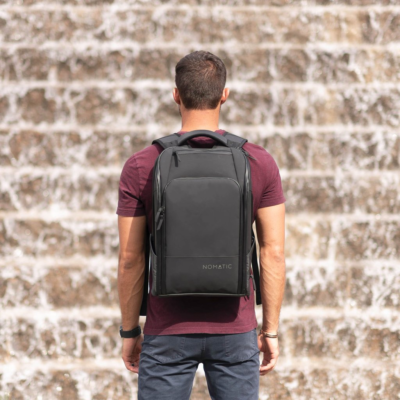 Insides
These are just some highlighted features that the travel pack and backpack share but here's a full list of all the things both these bags have in common:
Waterproof zippers and tarpaulin water-resistant material
A full parament zipper that offers a lot of accessibility on all sides of the bag
A quick access fleece pocket for valuables
Multiple meshes elastic and zipper pockets
RFID blocking and lockable security pocket to deter theft
A removable hard protective shell for glasses
A notebook pocket
And a hidden pocket for important and/or valuable items.
Overall, both bags share some pretty cool and nifty features but don't be fooled. Even though the Nomatic Backpack and Travel Pack look quite similar, they both have specific features designed for their intended purpose.
Click Here To Check If Nomatic Has Any Live Sale
Nomatic Backpack Review
From the outside, the Nomatic backpack looks quite similar to the Nomatic travel pack but what's on the inside is very different. The backpack was designed for everyday use and the travel pack was meant for 1-3 day trips.

Nomatic Backpack Dimensions
Weight: 3 lb. 10 oz.
Capacity: 20L – 24L (expanded)
Outer Dimensions: 18.5″ H x 12″ W x 5-7.5″ D
CHECK THE GUARANTEED BEST PRICE
Who is the Nomatic backpack for?
The Nomatic backpack is perfect for anyone looking for something compact for everyday use but at the same time something that is highly functional.
It's enough to fit in all your daily essentials. Some of the features will be very beneficial for your everyday commute. I recommend this to anyone looking for a solution to pack their everyday carry-ons effectively.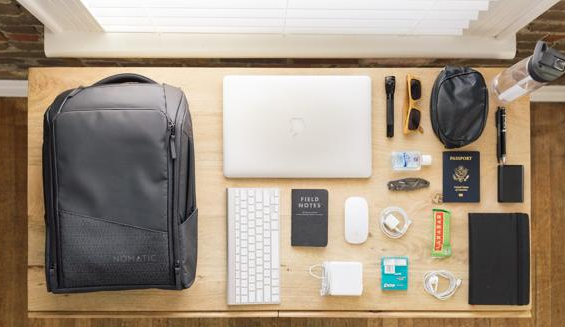 Nomatic Backpack Pros:
Full Perimeter Zipper
Top Access Pockets
Lockable Zippers
Easy Access from all sides
15" Notebook Pocket
Reflective Ink
Nomatic Backpacks Cons:
Not suitable for travel due to its smaller size.
CHECK THE GUARANTEED BEST PRICE
Nomatic Backpack review: Should you get the NOMATIC backpack?
Honestly, at $200, it's not cheap but if you're looking for something highly functional for everyday use then you cannot go wrong with the nomatic travel backpack. It's a great way to pack around your everyday items efficiently in an organized manner.
With this, I can definitely say that I can recommend the Nomatic backpack to anyone for packing everyday essentials for daily travel/work commute.
CHECK THE GUARANTEED BEST PRICE
Nomatic Backpack Review Reddit
u/Splint0r "I'm a big fan of Nomatic's backpack for work and maybe short travel. I like the level of organization they have for various small items and I like the water bottle holders. I do think they are a little overpriced but they are high quality. If you like their style it is worth checking out."
u/SkyeFarg0 "Bought my Nomatic Backpack when my role at work changed and suddenly involved greater travel. I wanted an everyday backpack that I could turn into an overnighter when I hit the road without having to transfer my day-to-day stuff. 2+ years later it's all I use."
u/TinKnightRisesAgain "Nomatic is the only backpack that does everything I need (laptop, document storage, water bottle, tech options) that doesn't look like a kid's backpack. The build quality is exceptional, and it looks sleek."
u/TheNASAUnicorn – I use it, it's AMAZING. I love the intuitive pockets and efficient main compartment with extra zippers. Highly recommend
Is Nomatic Worth it?
u/ceetee15 – Yes, I've used mine every day since the Kickstarter campaign delivered in November 2017. Still like new
Click Here To Check If Nomatic Has Any Live Sale
Read Next:
Nomatic Peter McKinnon Camera Backpack Review
Peak Design Everyday Backpack Review