Searching far and wide for the Best AppSumo deals? Well, you've hit the motherload!
Every entrepreneur knows what the 2 most important components for building a successful business are – Hustle and Capital. Hustle gets you started but managing your Capital is what keeps you going and helps you get access to the tools you need to grow.
Now I know that running and especially growing business is expensive. But the tools you need to grow your business shouldn't end up putting you out of business in the first place.
Way back in 2010, Noah Hogan felt the same way and decided to create a platform called AppSumo to help tech entrepreneurs and content creators get access to amazing deals to help them build their arsenal for a successful business.
Today, AppSumo has helped its customers save over 500 Million Dollars. That's right, a massive $500M in the last 10 years alone!
Browse The Last Call AppSumo Deals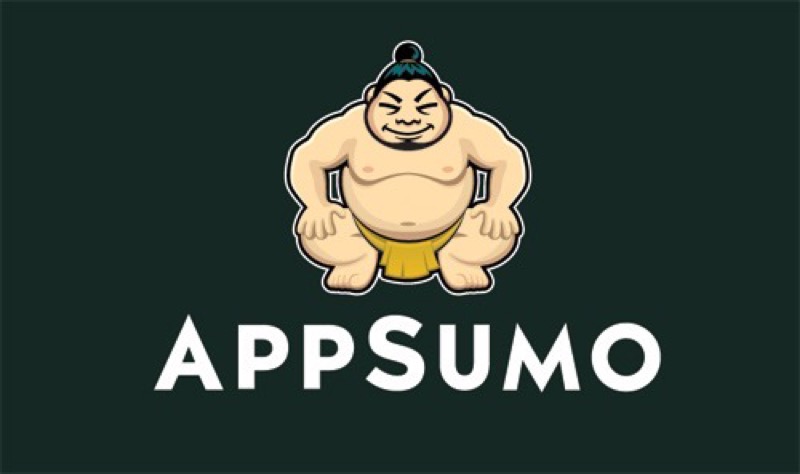 And in this article, I'm bringing you a list of some of the best AppSumo deals that'll help you grow your business and save money while doing it.
PS – If you find a deal you like, I highly recommend you grab it immediately because good deals on AppSumo are known to sell out quickly.
Best AppSumo Black Friday Deals
1. Jepto Lifetime Deal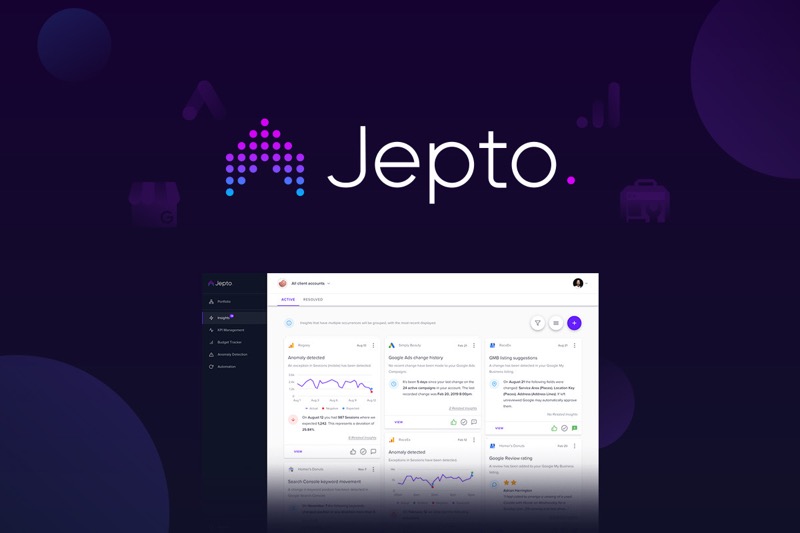 Get The Jepto Lifetime AppSumo Deal
Running a business is a full time job. With so many moving parts and a hundred different tasks demanding your attention, it can be tough to stay on top of things and monitor your KPIs effectively.
That's where Jepto steps in by leveraging machine learning to spot anomalies, provide insights, and automate data-monitoring activities for you and your clients based on your preferred KPIs, Ad Budget, and Website performance.
Stop working for your data and put your data to work for you today. Get yourself a smart digital assistant like Jepto that'll take care of the mundane tasks and let you focus on growing your business and adding more clients.
Jepto Deal Features:
Unlimited users
Connections with Google Analytics, Google Ads, Google My Business, Google Search Console, and Facebook Ads
Notifications: Slack + email
Integrations: Zapier, Data Studio
Jepto Deal Value: $1188 for a Single purchase.
AppSumo Lifetime Deal Price: Starts at $49 for a Single purchase.
2. If-So Lifetime Deal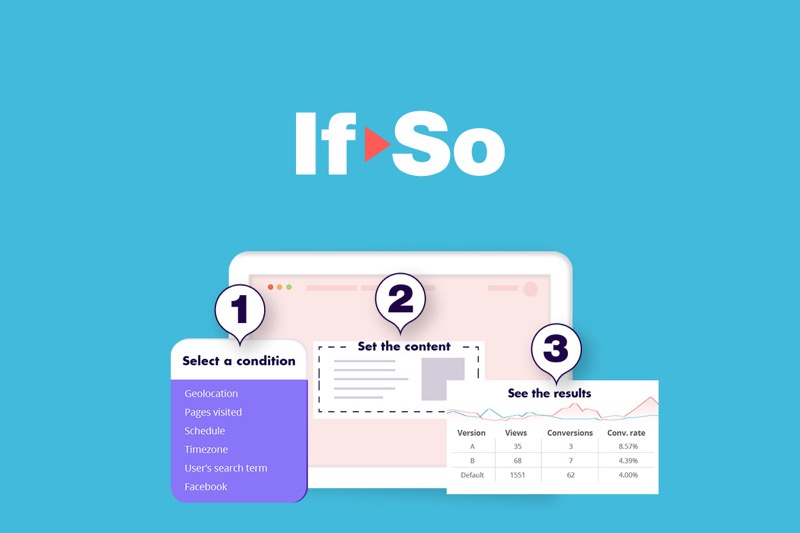 Get The If-So Lifetime AppSumo Deal
Have you ever been to a website and felt like everything on there was so perfectly tailored for your requirements it almost felt like magic?
That's the power of using Dynamic Content – a data driven tactic that modifies the content on a page to match the user viewing the page. Matching the content to the user's requirement makes it easy for your users to find what they want instantly and helps in boosting your conversions.
If-So is a WordPress plugin that makes it easy for you to use Dynamic Content to target users based on their search terms, language, location, etc. and helps you drive conversions through the roof.
If-So Deal Features:
Device type
Logged in users
User IP
Start & end date
UTM parameters
Browser language
Google & Facebook Ads
Referrer source
Dynamic links
Scheduling
First-time & returning visitors
Pages visited
Page URL
Built-in analytics
Disable/enable triggers
Disable/enable dynamic versions
Recurrence
If-So Deal Value: $199 for a Single purchase.
AppSumo Lifetime Deal Price: Starts at $49 for a Single purchase.
3. WP Reset Lifetime Deal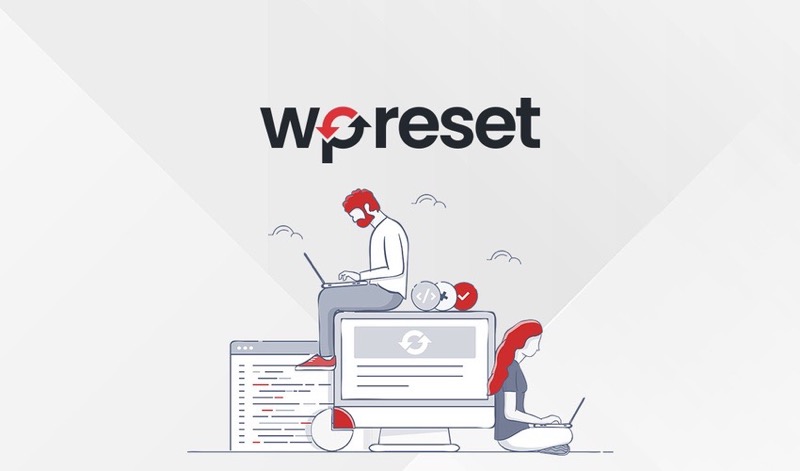 Get The WP Reset Lifetime AppSumo Deal
Every WordPress site owner knows the number one struggle with running a WordPress website – managing plugins. Whether its installing, uninstalling, deleting, updating, you name it – plugins can be a pain to deal with.
Simply updating a plugin can instantly break your site due to a bug or bad code and that's when a plugin like WP Reset can be a life saver.
WP Reset is a WordPress plugin that makes it easier to manage themes and plugins. It helps you reset todefaults and creates snapshots to restore your website in the unlikely event your site gets hacked.
Once you've used WP Reset a few times, you'll be left wondering how you ever managed without it in the first place.
WP Reset Deal Features:
White-label option
WP Reset Dashboard
One-click site reset
WP-CLI compatible
Post-reset setup
Database Snapshots
Database Diff Viewer
Selective reset tools
Webhooks integration
Plugins & themes collections
Nuclear Reset
Emergency Recovery Script
Change WP version
All integrations including Google Drive, Dropbox, and pCloud
WP Reset Deal Value: $299 for a Single purchase.
AppSumo Lifetime Deal Price: Starts at $49 for a Single purchase.
4. Play.ht Lifetime Deal
Get The Play.ht Lifetime AppSumo Deal
As a content creator writing might come easy to you. And if you've been toying with the idea of starting a podcast but don't think you've got the skills for it, Play.ht is going to be a game changer for you.
With Play.ht, you can instantly turn the text from your blog posts and articles into audio files to be embedded or even distributed as podcasts. You can also choose from over 100 AI voices across more than 50 languages to narrate your content.
Worried that your content might sound like it's being read out by R2D2 or Robocop? You don't have to be.
Powered by machine learning, the voice options in Play.ht sound fully natural and even have the option to be further edited to refine pronunciation, pauses, and tone for a clean listening experience.
Play.ht Deal Features:
Customizable audio player
Analytics
Publish to iTunes
Email subscriptions
White-label
Play.ht Deal Value: $180 for a Single purchase.
AppSumo Lifetime Deal Price: Starts at $49 for a Single purchase.
5. HappyForms Lifetime Deal
Get The HappyForms Lifetime AppSumo Deal
If you've done everything right but still aren't seeing your lead generation forms convert visitors, it's probably time to ditch the ancient form builder you're using and opt for a new age form builder like HappyForms.
HappyForms comes with a Drag-and-Drop live form builder that makes it extremely easy and convenient to build high conversion lead gen forms.
You can even create forms that gather customer feedback with surveys and polls to see what you're doing right and where you could improve.
With HappyForms, you can manage, update, and track performance from a convenient dashboard that makesmanaging and building forms a breeze.
HappyForms Deal Features:
3/6/Unlimited Sites
Conditional logic
Dashboard analytics
Save abandoned responses
Send PDF attachments
Multi-page forms
Resume partial response
Use theme styles
Open form in pop-up
Password protection
Poll part with live results
Form date/time scheduler
Limit number of responses
Log IP addresses
Import and export tools
reCaptcha & Mailchimp integrations
Stripe & PayPal integrations
HappyForms Deal Value: $69 for a Single purchase.
AppSumo Lifetime Deal Price: Starts at $49 for a Single purchase.
6. WP Content Pilot Pro Lifetime Deal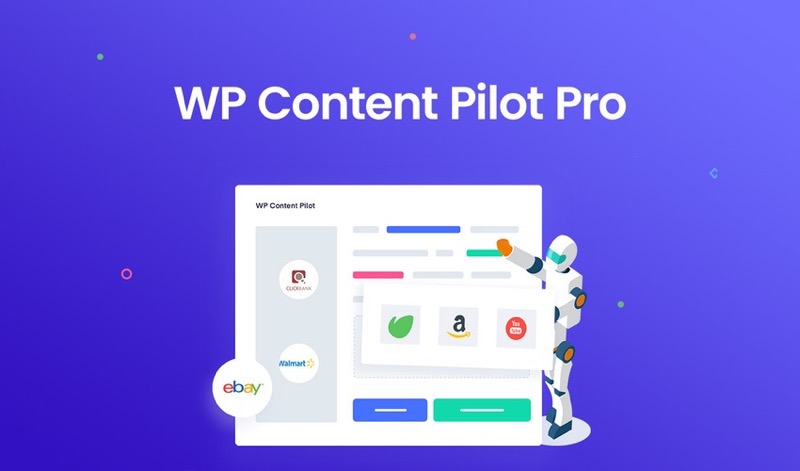 Get The WP Content Pilot Pro Lifetime AppSumo Deal
If your schedule looks something like Eat – Sleep – Write Content – Repeat, you're probably heading for a burnout soon. If you're exhausted from trying to come up with new relevant content every single day, you're going to love this deal for sure.
WP Content Pilot Pro is a WordPress plugin that automates the task of creating and publishing blog posts with affiliate links by scanning the web for relevant keywords and posting content from multiple sites to yours as a blog post.
It supports over 20 different campaigns and lets you pull content from popular platforms like YouTube, Walmart, Amazon, and even automatically inserts your affiliate links into the posts.
Stop trying to reinvent the wheel and let WP Content Pilot Pro do the heavy lifting for you!
WP Content Pilot Pro Deal Features:
5/10/15 Sites
20+ Campaign Types
RSS/Feed Automatic Post to WordPress
Envato Products Auto Posting to WordPress
Flickr images and YouTube Videos Posting to WordPress
Auto post Amazon products, ClickBank products, Careerjet listings, and eBay auctions to WordPress
Auto post from Facebook, Instagram, Quora, Pinterest, Reddit, and Twitter to WordPress
Auto post EzineArticles and iTunes to WordPress
Minimum words filter
Custom post title, types, and status
Custom content template and author setting
Set the first image as a featured image
Skip if image not found, duplicate posting
Remove all images and hyperlinks from post content
WP Content Pilot Pro Deal Value: $49.99 for a Single purchase.
AppSumo Lifetime Deal Price: Starts at $39 for a Single purchase.
7. WPOnepager Lifetime AppSumo Deal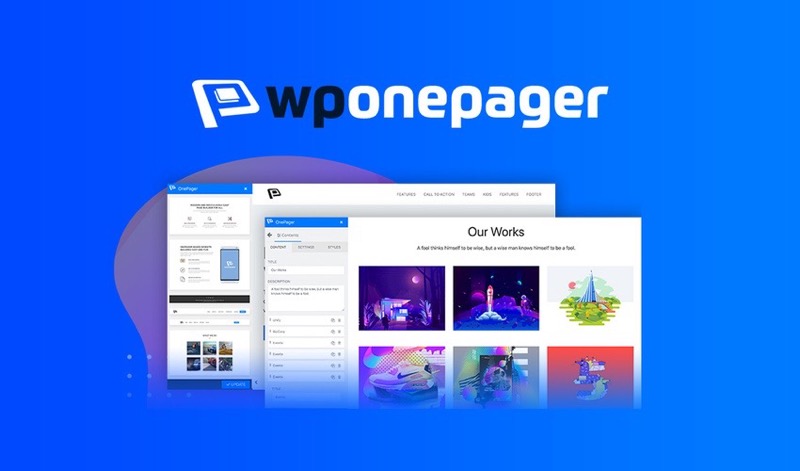 Get The WPOnepage Lifetime AppSumo Deal
You're tired, frustrated, and running out of creativity – all the while wondering why coming up with a single landing page design can be so difficult. Well, it doesn't have to be!
WPOnepager is the perfect tool for marketers and businesses that are looking to simplify their landing page creation process.
You can choose from over 100+ pre-made templates and even customize them completely using their Drag and Drop builder that's perfect for everyone from beginners to seasoned pros. The best part is, all templates come full compatible with virtually any WordPress theme and work with both HTML5 and CSS.
Every landing page comes fully optimized so you never have to worry about poor performance hurting your conversions.
WPOnepager Deal Features:
Unlimited sites
50+ All Premium Templates
100+ Premium Blocks
Full Screen Blocks (and future blocks)
Beginner-friendly design controls
WPOnepager Deal Value: $199 for a one time purchase.
AppSumo Lifetime Deal Price: Starts at $49 for a one time purchase.
8. WP Scheduled Posts Lifetime AppSumo Deal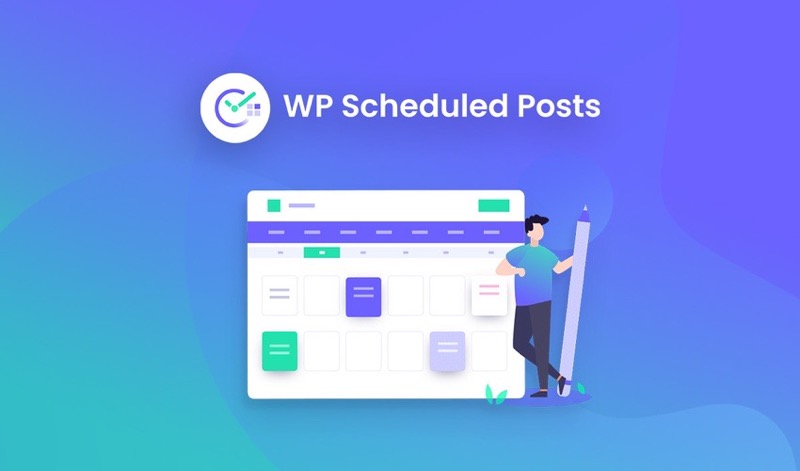 Get The WP Scheduled Posts Lifetime AppSumo Deal
As a content creator, you probably know all too well how chaotic things can get sometimes having to plan, create, schedule, and post articles regularly. Keeping track of who posts what, when, and where can get a bit overwhelming.
With WP Scheduled Posts, you can completely streamline your content strategy and fully optimize your WordPress website for productivity.
You can plan, create, and publish your posts, schedule an unlimited number of posts and even auto share your content across all major social networks. You can use their nifty drag and drop feature to move posts around and organize your posting calendar however you like to get the perfect post schedule setup in no time.
WP Scheduled Posts is perfect for everyone from solo bloggers to creative teams and agencies and even Small Business Owners who're looking to optimize their content strategy for success.
WP Scheduled Posts Deal Features:
5/10/Unlimited Sites
Schedule Calendar
Auto Post Scheduler
Manual Post Scheduler
Missed Post Handler
Social Sharing on Twitter and Facebook
WP Scheduled Posts Deal Value: $149 for a single purchase
AppSumo Deal Price: $39 for a Single purchase
9. Viral Loops Lifetime AppSumo Deal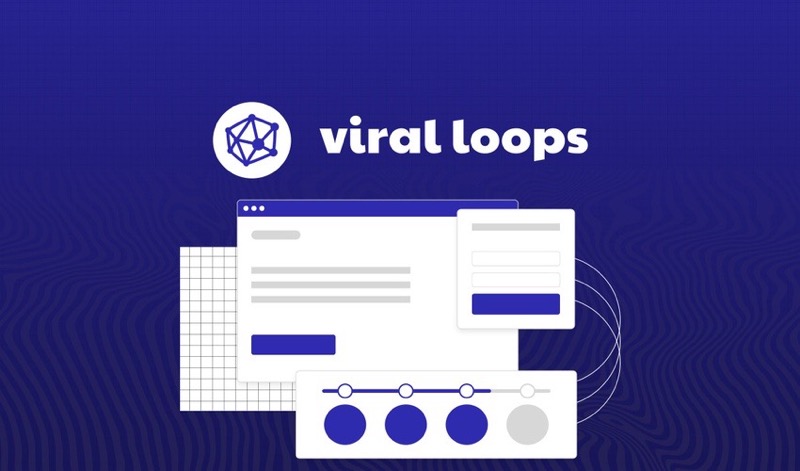 Get The Viral Loops Lifetime AppSumo Deal
As a new business, finding customers can be tough. But you don't have to feel like the new kid at school trying to find friends to fit in.
With Viral Loops, you can effectively leverage existing customers to create viral-worthy referral programs that are sure to get your customers talking and recommending you across their network.
You can do everything from promoting a product launch, finding new customers and even nurturing existing ones. And you don't have to be a tech geek to do it – just use Viral Loops' pre-built templates to build successful referral campaigns in minutes and watch your sales grow like never before.
Grab this deal for Viral Loops from AppSumo and get started with creating giveaways, prizes and referral incentives like a pro from one seamless marketing platform.
Viral Loops Deal Features:
Viral giveaways & prelaunch campaign templates
Viral Loops pages
Referral & ambassador campaign templates
API access
Widgets & landing pages
Email & campaign management
Analytics & reporting
Up to 10,000/25,0000 participants
Viral Loops Deal Value: $1500 for a Single purchase.
AppSumo Lifetime Deal Price: Starting $59 for a Single purchase.
10. Quoters Lifetime AppSumo Deals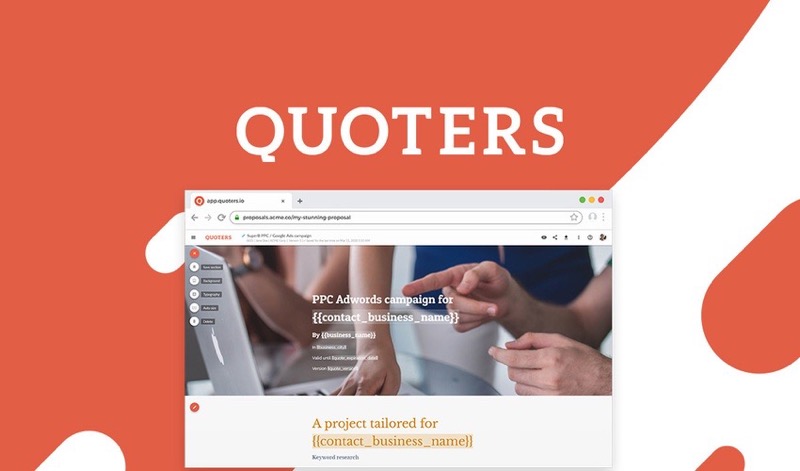 Get The Quoters Lifetime AppSumo Deal
Are you still spending hours designing, formatting, sending, and following up on proposals? Wouldn't you rather spend those hours closing deals?
Well, allow me to introduce you to Quoters, an online software that'll change the way you create and manage proposals for your clients. Quoters will save you hours with its ready to go fully customizable templates that you can tailor to each client in a matter of minutes with sections and blocks of content.
You can integrate it with the likes of Zapier to automatically upload your clients' information into proposals and use placeholders to quickly populate information fields like name, email, and other contact information.
Work smart, not hard and use Quoters to save your time and money while impressing your clients with professional proposals that are made in minutes.
Quoters Deal Features:
1/3/10 User(s)
40/90/200 Proposals per month
White-labeling
Advanced quotation features
Optional rates per customer
Anfix integration (Spain) & Zapier integration
Includes all "Ninja & Branding pack" features
Smart quote search engine
Costs library
And a lot more…
Quoters Deal Value: $349.00 for a Single purchase.
AppSumo Lifetime Deal Price: One Time Purchase of $49.
11. Helpwise Lifetime AppSumo Deal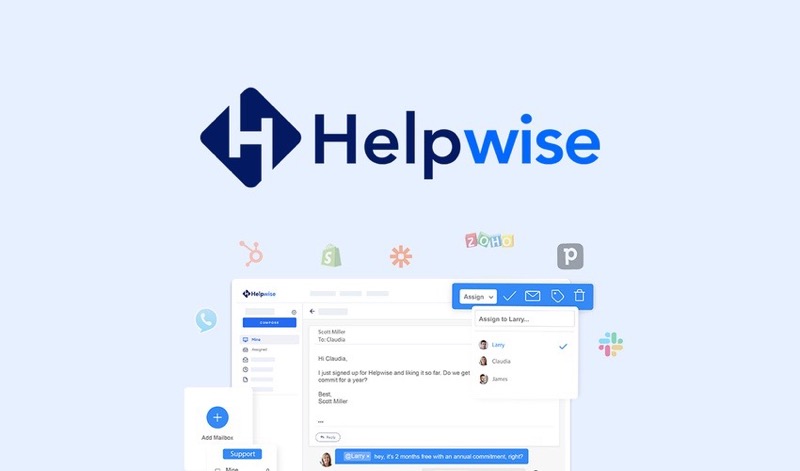 Get The Helpwise Lifetime AppSumo Deal
As your business grows, you slowly realize that Gmail in all its glory probably isn't the best solution to managing your emails. You've looked around for alternatives, but most solutions are too 'Enterprise' for your needs?
Save yourself some time and get yourself a shared inbox that'll take the hassle out of managing customer enquiries and help your small business scale up.
Helpwise is an easy to use shared inbox solution that'll keep you, your team and your customers on the same page.
With saved replies, Helpwise makes it easy for you to respond quickly and professionally to frequent customer enquiries and gives you an edge over your competition like never before.
Helpwise makes it easy to give each team member their own access to the inbox with individual logins so you don't have to share passwords anymore. Track everything from email frequency, response rates and individual performance of team members while collaborating on email replies with your team.
With Helpwise, you can automate integrations and workflow and save valuable time by cutting out repetitive mundane tasks while boosting the productivity of your team.
Helpwise Deal Features:
1. 5/10/15 Shared Inboxes (Email, SMS, or WhatsApp)
Email includes Gmail, Outlook, Office365 or IMAP accounts
5/10/15 Help Centers
Unlimited Team Members
Unlimited Automation Rules
APIs & Webhooks, Mobile App (iOS + Android)
Custom domain for each Help Center
Replaceable branding on Help Center (logo and favicon)
Light "Powered by Helpwise" branding on Help Center
All integrations including Zapier & Salesflare
Helpwise Deal Value: $2294 for a single purchase.
AppSumo Lifetime Deal Price: Starting $49 for Single purchase.
12. VideoPeel Lifetime AppSumo Deal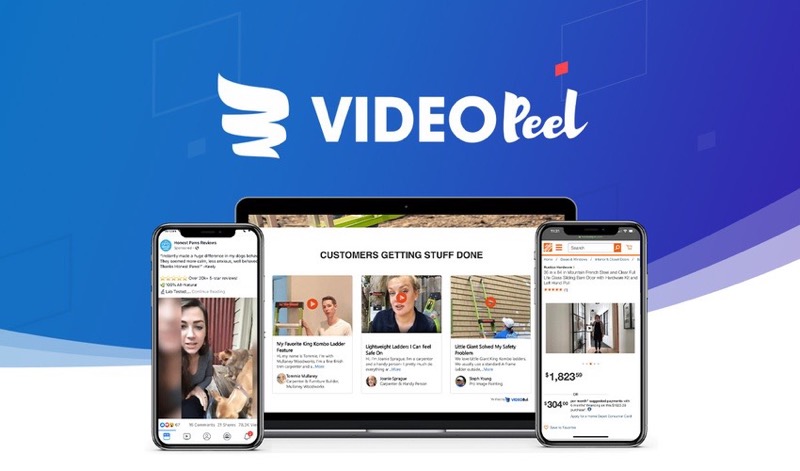 Get The VideoPeel Lifetime AppSumo Deal
Social proof is everything for a business. And nothing boosts sales like customer testimonials and reviews especially when you're new to the market and need every bit of help you can get.
Move beyond the standard Google reviews and use VideoPeel to get video testimonials from your customers to sky-rocket your sales in no time.
VideoPeel makes it super easy to request and collect customer testimonials with a link that works across all communication channels – no special apps or logins required. You can manage your video submissions, permissions and transcriptions from a single place and even post directly to your website, Shopify store or to Facebook and Amazon. Perfect for Digital Marketers looking to fine tune their campaigns and boost their sales with real video testimonials from happy customers.
VideoPeel Deal Features:
1. Unlimited custom video collection campaigns
Remote video capturing (phone, tablet, & desktop)
Custom video rights management
Video hosting, transcoding and encryption
Download videos
Capture user lead info
Tagging & filtering videos for easy use
Reply to submission directly from VideoPeel
Customized thank you page with links and Calls to Action (Google, FB, or Amazon)
Video syndication (YouTube and Facebook)
API integrations (email and SMS)
Campaign templates
Video carousel player
VideoPeel Deal Value: $828.00 for a single purchase.
AppSumo Lifetime Deal Price: Starting $69 for a Single purchase.
13. Beacon Lifetime AppSumo Deal
Get The Beacon Lifetime AppSumo Deal
You could write the best content and have the best products on your website, but if you aren't able to generateleads, it's all for nothing.
If your lead magnets aren't optimized, your conversions are bound to suffer. Beacon makes it easy to design professional lead magnets in a matter of minutes regardless of how basic your design skills may be.
You can choose from their list of templates, customize them to your needs or design your own from scratch if you like. It also makes it super easy to import blog content so you can convert it into an eBook in a matter of minutes.
This Beacon of hope (pun intended) will make it super easy for beginners with non existent design skills to design lead magnets that'll convert.
Beacon Deal Features:
1/5 Users
Unlimited lead magnets
All lead magnet formats
Blog post recycle
Analytics
Lead capture forms
Smart PDF
PDF download
Remove Beacon logo
Full template library
Custom brand styles, domain
Create your own templates
Email marketing integrations
Beacon Deal Value: $490 for a single purchase
AppSumo Lifetime Deal Price: Starting $69 for a Single purchase
14. WidgetKit Lifetime AppSumo Deal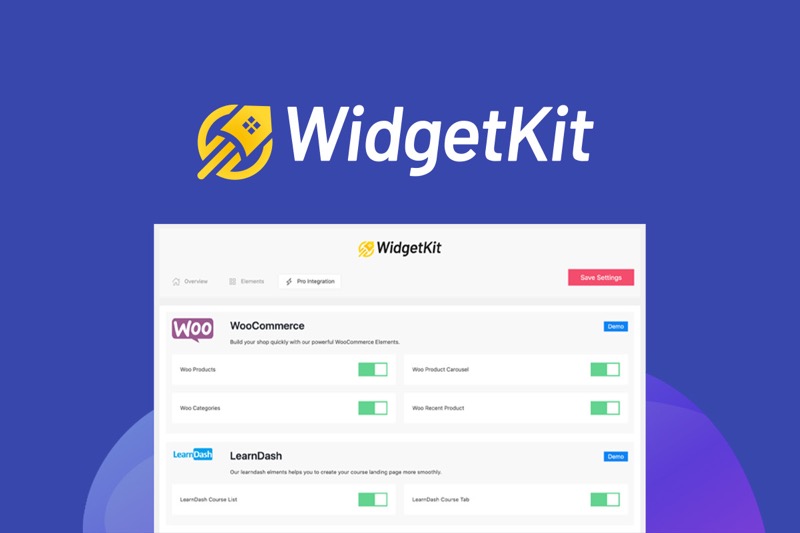 Get The WidgetKit Lifetime AppSumo Deal
Everyone loves Elementor, it has singlehandedly changed the way WordPress websites have been built. But with everyone and their cousins hopping on the Elementor train, you're probably left wondering how you can get an edge over your competition?
WidgetKit to the rescue!
WidgetKit for Elementor gives you a collection of niche-specific add-ons that you can use to give your business the boost it deserves. WidgetKit's attractive collection consists of over 30 widgets, extensions, premade sectionsand templates with premium designs that can be endlessly customized.
Make your website stand out with a combination of post grids, CTA buttons and parallax magic while seamlessly integrating with WooCommerce, LearnDash, LearnPress and SenseiLMS.
Staying true to Elementors key functionality, with WidgetKit, you can take your website from dream to design all without having to code.
WidgetKit Deal Features:
1. Unlimited Domains
2. 30+ Premium Elements
3. 13+ Premium Page Templates
4. WooCommerce Widgets
5. LearnDash Widgets
6. SenseiLMS Widgets
7. Ajax Post Elements
8. Rich Documentation
WidgetKit Deal Value: $199 for a single purchase
AppSumo Lifetime Deal Price: One Time Purchase of $39
15. Hey Oliver Lifetime AppSumo Deal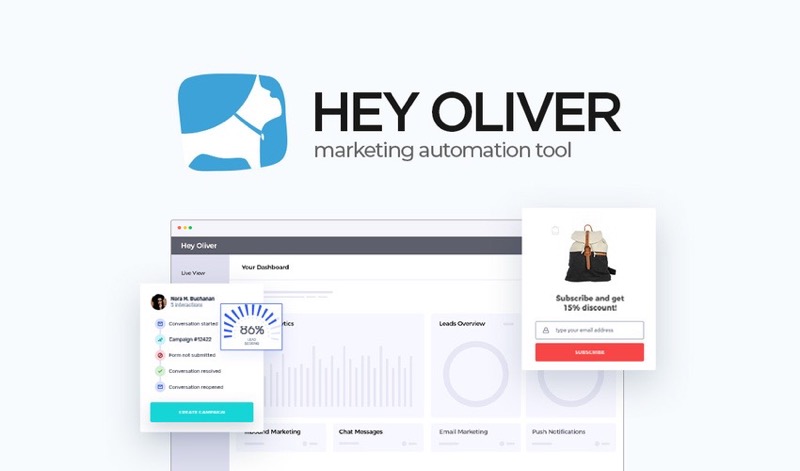 Get The Hey Oliver Lifetime AppSumo Deal
Having a stunning website isn't everything – it's just the first step. To build a loyal customer base, you need to be able to drive website visitors down your sales funnel and turn leads into conversions.
Hey Oliver is a software that helps you automate your marketing strategy to work seamlessly with your website so you can boost conversions with targeted campaigns.
You can create a completely customized and personal experience for your customers with campaigns based on visitor actions and preset custom parameters.
Track website metrics and even measure specific actions, events and interactions to measure KPIs and fine tune your campaigns further.
Don't just bring visitors to your website and watch them walk away, customize your campaigns with Hey Oliver and boost your conversions today.
Hey Oliver Deal Features:
3/5/10 Websites; each feature below is per website
Unlimited Tracked Visitors, Live Chat
10/20/40 Audience Groups
12/12/24 Months Browsing History
5/5/10 Concurrent Campaigns
5/10/10 Team Members
Personalized Behavioral Targeting
Automated Marketing Campaigns
Unlimited Email Auto-Responders
Track & Sync up to 3 forms
Track up to 10 Events & Actions (clicks on buttons, links and images)
Setup a Lead Scoring Model
3 Custom Tags for Deep Tracking
All integrations including API and Zapier
Removable Branding
Hey Oliver Deal Value: $2640 for a single purchase
AppSumo Deal Price: Starting $49 for a single purchase
AppSumo Freebies
Deals are great, but everyone loves freebies. AppSumo goes a step further from the massively discounted deals they provide and offers freebies to their users as well.
Here's a list of some of their top freebies if you're into that sort of a thing –
1. SEO SpyGlass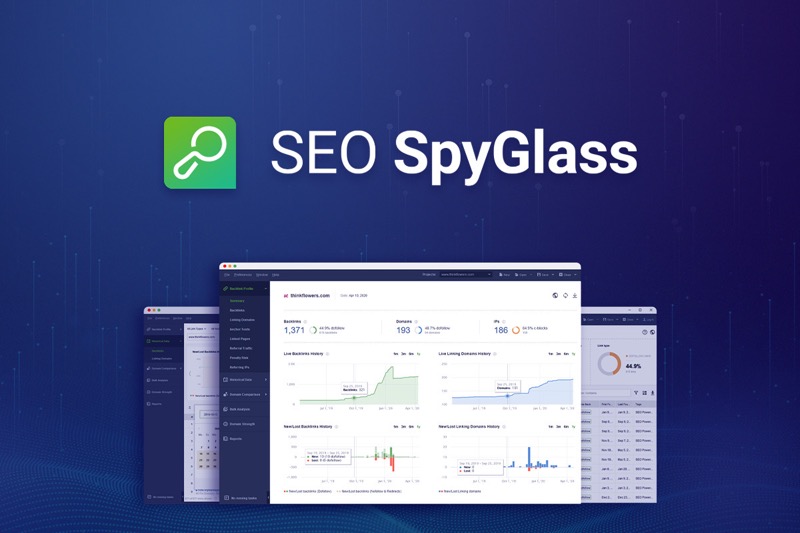 Click Here To Get SEO SpyGlass For Free
Tired of spending late nights staring at your competitions website wondering how they rank over you in search engine results?
With a massive internal index of more than 2 Trillion up to date backlinks, SEO SpyGlass will give you insider information on every backlink for any website you want.
A fantastic free alternative to Ahrefs, SEO Spyglass will let you analyze every backlink pointing back to any website and even make it easy for you to compare profiles of different domains and remove links pointing back to your site that might hurt your SERP rankings.
Once you see how your site stacks up, you can find backlink opportunities and run campaigns that'll help you up your game and finally beat your competition.
SEO Spyglass Features:
Unlimited backlinks to any site
Backlinks from SEO PowerSuite Link Explorer, Google Search Console, and Google Analytics
Link auditing & analysis
Disavow file generator
Link profile comparison (6 sites)
Saving projects (unlimited)
Scheduled SEO tasks
Copying data to clipboard
Print reports with watermarks
SEO SpyGlass Deal Value: $124.
AppSumo Deal Price: Free.
2. Google Ads Bootcamp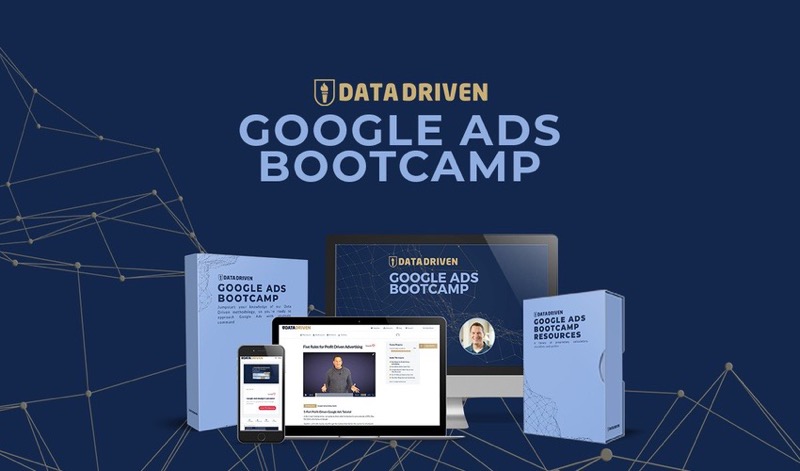 Click Here To Get Google Ads Bootcamp For Free
A sure-fire way to get traffic to your website is by paying for it, and the biggest platform to drive paid traffic is Google.
But if you're new to the game, you gotta learn the rules before you play it. And contrary to popular belief, you don't always have to spend money to make money – well at least not if you're looking up your Google Ads game.
Google Ads Bootcamp is a 5 day online course that'll teach you 5 rules of Google advertising to get you startedwith Ads, help you structure your marketing campaigns and also help you budget to get a higher ROI.
In this course, you'll learn about –
Five Rules for Profit Driven Advertising
Budgeting and Profit Maximizing
Healthy Account Structure
Keyword Targeting
Account optimization
You'll work with an actual Google Ads Expert as he guides you along the course and you'll even get a PPC keyword research guide to help you on your journey.
Google Ads Bootcamp Features:
5 lessons on profit-driven advertising for Google Ads
Mastery of key terms and metrics involved PPC advertising
The Data Driven Google Ads Goals Projection Model
10-Minute Google Ads Account Audit Checklist
A roadmap for building the account structure that maximizes Return on Ad Spend (ROAS)
A PPC Keyword research guide
A system for discovering hidden, low-cost advertising opportunities that convert
Google Ads Bootcamp Deal Value: $199.
AppSumo Deal Price: Free.
3. adam.ai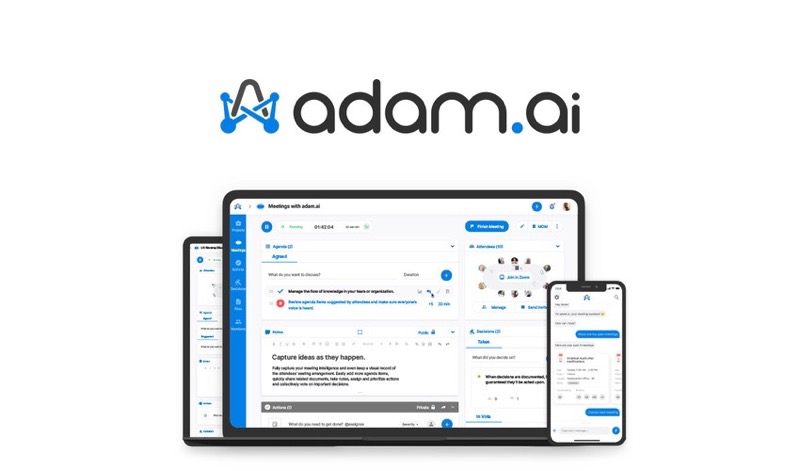 Click Here To Get adam.ai For Free
No matter how big or small a business, meetings are key to making sure your team is motivated, on target and always up to date on projects and future business.
Well planned and executed meetings can massively boost productivity and drive business. But if the sound of that seems like a distant dream and all you've ever known are meetings that are poorly planned, without agendas and usually ending with everyone more clueless than when you started, adam.ai might be the answer to your problems.
adam.ai will manage your entire meeting lifecycle right from prepping for the meeting to sharing the minutes of the meeting, helping you save valuable time.
adam.ai integrates with content and project management tools to give you a bird's eye view of projects assigned to each team member.
You can easily create and schedule meetings, keep track of attendees, agendas, and notes, plus actions and decisions all from one place.
Want to share files? Done.
Want to video conference with Zoom? Easy.
Want to manage the meeting with Slack? Pfft, that's child's play with adam.ai.
To make your job easy, adam.ai brings planning, project management and software integration into a single user friendly package and helps you save time so you can focus on tasks that need your attention.
adam.ai Bootcamp Features:
10 users
50 GB storage
Unlimited projects
Unlimited meetings
Unlimited integrations
Unlimited meeting guests
Basic branding customization
AppSumo Deal Price: Free.
AppSumo Subscription Options
AppSumo brings you hundreds of massive discounts and limited time deals without charging you anything extra for access to their platform. But if you're hooked to their deals and find yourself coming back for more, then choosing one of their subscription options might help you supercharge your savings and get their high value tailored deals delivered right to your inbox as soon as they hit the store.
1. AppSumo Plus
The AppSumo Plus program is a rewards membership program the opens a world of perks like an extra 10% off on AppSumo Deals, access to KingSumo Giveaways Pro and exclusive early + extended access to select AppSumo featured deals.
For $99 per year, you can sign up to become an AppSumo Plus member and get access to their VIP perks. Although you're free to cancel your membership anytime, AppSumo doesn't offer refunds on the membership if you've used purchased deals using the membership rewards.
Click Here To Sign Up For AppSumo Plus
2. AppSumo Briefcase
The next level up from the AppSumo Plus Membership plan is the AppSumo Briefcase which's a quarterly membership program that gives you full benefits of the AppSumo Plus membership, as well as access to tools on their Briefcase Platform along with a four time use coupon, issued quarterly to use in the AppSumo Store.
The AppSumo Briefcase membership is $49 per month (billed quarterly at $147) and can be well worth the price if you're a frequent shopper with AppSumo.
AppSumo Deals Final Thoughts
With massive discounts on every deal, AppSumo is a great platform for every online entrepreneur. From bloggers to marketers and agency owners, there's always a deal that's tailored for each one.
Because of how popular their deals are, AppSumo offers these deals for limited periods and in limited numbers. So if you see a deal you like, grab it now before it runs out and you lose out on the opportunity.
And if you find deals on AppSumo that deserve mention in this article, let me know in the comments below.
Read Next: