If you are looking for a Infusionsoft Discount Code, then you've come to the right place! In this article, I'll share how you can get the maximum discount on the Keap/InfusionSoft. Keap is a Marketing Automation Software, a CRM, a Sales Automation Software, and an E-Commerce Management Solution – All In One!
Click Here To Save On Infusionsoft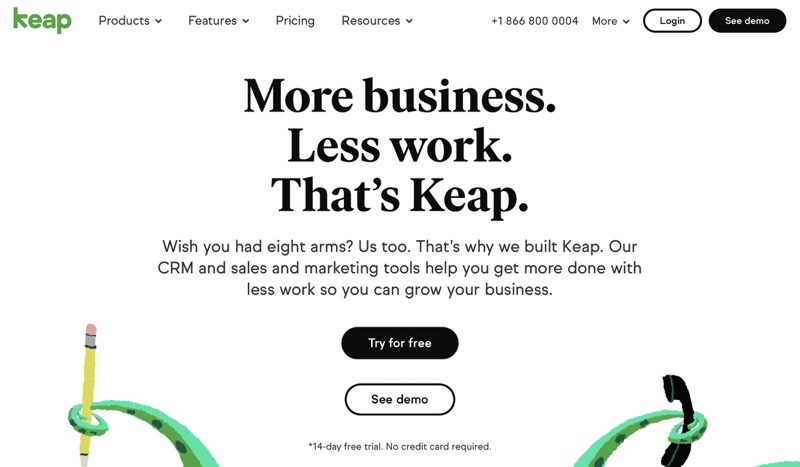 Infusionsoft Discount Code
Running a business has never been easier. Sure, there's a lot more competition, but whether it's managing operations, coordinating sales, or running marketing campaigns, there are online and offline software available for almost everything today.
But, with great power, comes great responsibility, and the convenience these tools provide comes with the added responsibility of having to manage so many tools simultaneously.
Seeing a lot of small business owners with this, and to help them get rid of the hassle of managing multiple sales, marketing and CRM tools, Keap was born.
Infusionsoft Pricing
Keap offers 3 plans at different price points tailored to suit a business that's in its nascent stages as well as for businesses that are growing or are well established businesses with serious needs.
All plans include 500 contacts and access for 1 user. Additional users can be purchased for $30/month. You can also add additional contacts as required at varying costs based on the numbers you may need.
Let's take a look at the 3 Plans Keap offers –
1. Keap Grow
For small businesses just starting out and looking to get organised while better managing leads and clients, Keap grow is priced at $79/month and comes with the following features –
Client management (CRM)
Email marketing
Business phone line and text messaging
Appointments
Quotes, invoices, and payments
2. Keap Pro
For a growing business with a slightly bigger appetite, Keap Pro is priced at $149/month and delivers a powerful blend of automation along with a simple CMR tool. Keap Pro comes with all features in KeapGrow and adds –
Marketing and sales automation
Recurring payments
Landing page builder
Smart forms and reports
3. Infusionsoft
For a fully established business, Keap offers its entire suite of features in a power packed combo of CRM, Sales and Marketing. Infusionsoft is priced at $199/month. It comes with all the features of Keap Grow and Keap Pro and adds –
Client management (CRM)
Marketing and sales automation
Lead scoring and company records
Advanced reporting and eCommerce
Click Here To Try Keap For FREE

Infusionsoft Coupon Code
They're many websites on the internet making misleading offers such as:
Infusionsoft Coupon
Infusionsoft Coupon Code 2021
Infusionsoft Discount Coupon
Infusionsoft Discount Code
Infusionsoft Discount
Infusionsoft Coupon Code
Infusionsoft Coupons
Infusionsoft Code
Infusionsoft Promo Code
The truth is that Infusionsoft does not offer any coupons!
You can usually get a free month or something like that when Keap runs sales but in most cases your best bet is just signing up for the free 14 days trial.
Special Sale: Click the link below to get 50% off for your first 2 months on all packages!
Click Here To Save On Infusionsoft
Infusionsoft Free Trail
Keap is one of the few companies in the online marketing & SaaS space to offer a completely free 14-days trial without a credit card.
All you have to do is sign up with your email and phone number.
Click Here To Try Keap For FREE
NO Credit Card Required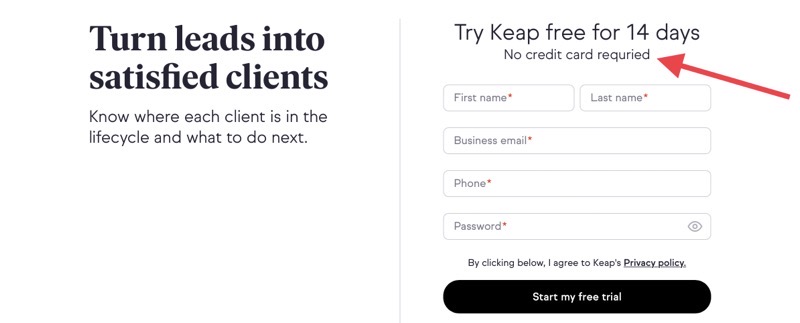 Infusionsoft Pros & Cons
Pros
Easy to use Visual Campaign Builder.
Reliable and Fast Platform.
Good Segmentation.
Massive 3rd party Add-ons and Plug-ins.
Good CRM functionality.
Easy One link appointment scheduling.
Zapier integration
Customer tags.
Cons
Slightly expensive.
Has a moderate learning curve.
Not ideal for full fledged project management.
Click Here To Try Keap For FREE
Is Infusionsoft Worth it?
Keap is an amazing marketing and sales automation tool that also packs in a user friendly CRM. While it does have a few drawbacks, Keap offers a clean, intuitive and easy to use UI that's perfect for small businesses. With features like tags, lead scoring, and more, it makes it super easy for you to categorise and prioritise leads and get the most out of your business.
With a learning curve that may demand paid coaching, Keap is not for those who want something basic. But for users who are serious about growing their business and getting organised, Keap can work wonders in helping them structure their activities and processes and to get their sales processes fully streamlined.
If you're ready to see how Keap can benefit your business while boosting your productivity, consider signing up for their 14 Day Free Trial before you make up your mind – No Credit Card Required!
Click Here To Try Keap For FREE
Read Next: