Let's be honest – if you want to build and grow your online presence or the online presence of your business, you will definitely have to use a few paid tools and software that'll help you to do so. These days, it is common for SaaS tools to charge a recurring fee for using them and they end up becoming a regular expense for you.
However, a lot of SaaS digital marketing tools offer lifetime software deals from time to time which means you only have to pay once and you can use the tools for life! By taking advantage of these deals, you actually end up paying significantly less than the normal plans for these tools in the long-term.
Here are a few selected lifetime software deals that you can take advantage of today:
Best Lifetime Software Deals
1. Elegant Themes Lifetime Deal
Elegant Themes offers some of the best and most popular WordPress themes under one platform. It also comes with powerful customization tools like Divi, Bloom, Monarch, and more that make your website stand out when it comes to looks and functionality.
Here are the details of the Divi Black Friday 2023 Sale
25% OFF Every Divi Purchase
25% OFF Every Divi Upgrade
44% OFF Every Divi Cloud Purchase
44% OFF Every Divi Teams Purchase
60% OFF Every Divi Marketplace Bundle
Up to 60% OFF Individual Divi Marketplace Products
Click Here To Activate The Deal
Divi Black Friday Sale: Live Now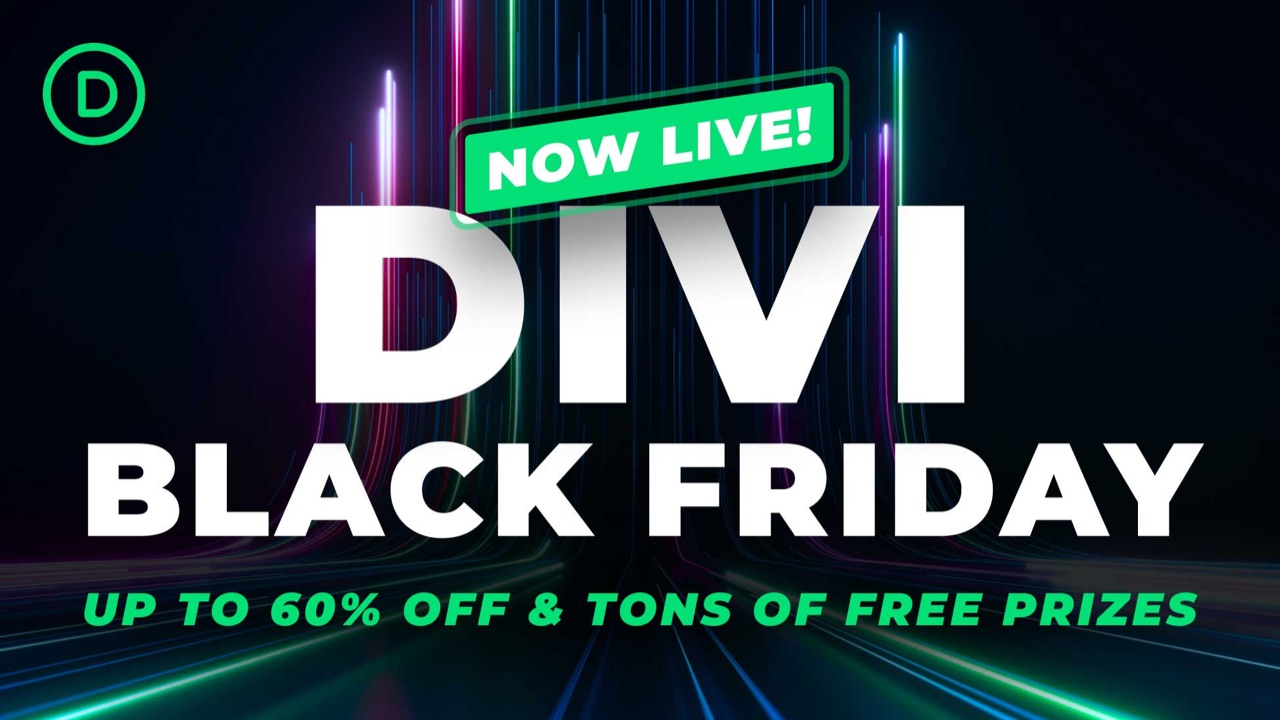 2. Jasper AI Software Black Friday Deals
Jasper is the best AI Writing tool that you can buy in 2023! It can help you skyrocket your sales and conversions and save you a lot of time in content production.
The content that Jasper generates is original content that doesn't repeat itself and passes plagiarism tests with 99.99% original content that is free and clear for publication. If you'd like to know for yourself, we built a plagiarism checker right inside Jasper Docs using the worlds best scanner Copyscape!
Activate Jasper Ai Black Friday Sale
No Jasper AI Black Friday Coupon Code Needed
3. Thinkific Software Black Friday Deals
Thinkific is a software platform for Internet educators to create courses and build membership sites around them. It's an all-in-one kind of tool that covers every aspect of running a teaching business online. That includes creating learning materials, marketing your course, delivering the course to students, and optimizing the course contents and your sales strategy over time.
Thinkific is one of the more popular softwares in its category and has a loyal band of users. That group is constantly increasing in size as word gets out about the product.
Click Here To Activate The Deal
Thinkific Black Friday Sale: Live Now
4. LeadPages Software Black Friday Sales
LeadPages is one of the most popular Landing page builder and lead generation tool you can buy in 2023! If your aim is to generate leads than forget every other tool out there and get yourself a LeadPages subscription!
When it comes to landing and sale pages Leadpages has the most to offer in terms of functionality like built-in A/B testing and easy UI.
LeadPages has 2 editors, beginner, and expert. So it doesn't matter if you are building your first landing page and want a simple drag and drop builder or if you want to mess around and focus on increasing your conversions by 1%, LeadPages has the tools and functionality you need.
Click to Try LeadPages For Free
Leadpages Black Friday Sale: Auto Applied
5. LearnWorlds Black Friday Deals
Creating an online course is only part of the challenge that educators on the Internet face and LearnWorlds understands that. The software offers a robust suite of features to help you not just create courses but to sell them, get analytics on how they're performing, and then make tweaks to reach out to your audience more effectively.
LearnWorlds is a cloud-based software, so you can access it from any computer at any time. That means that all of the software tweaks that are made are easily accessible without your having to download the updates manually. This allows you to focus all your energy on creating and selling great courses.
Here are the details of the LearnWorlds Black Friday 2023 Sale
Learning Center: Most popular plan. Save $1,256 in a year. $194.35 $299/month
Learning Center & mobile apps: Save $2,816 in a year. $363.35 $598/month
Sign Up For a Free Trial & 39% OFF
LearnWorlds Black Friday Sale: Live Now
6. Learndash Black Friday Deals
The online course platform space is super crowed and its touch to figure out what's the best option. I've worked with online business of all sized from 5 people working on a site with barely few visitors to large scale projects getting millions of monthly visitors.
Although the core LearnDash plugin has everything you could possibly need when you're looking to start out building online courses, the developers also include a bunch of free extensions to take the plugin up a notch by allowing you to add Stripe, WooCommerce, Zapier, Gravity Forms and other popular WordPress plugins to work with LearnDash to help you build your ideal online learning platform.
You can get a 40% discount during the Learndash Black Friday Sale 2023.
No Learndash Black Friday Coupon Code Needed
7. Jungle Scout Black Friday Deals
Jungle Scout is a web-based Amazon research tool that allows users to find profitable product opportunities, research keywords, and estimate sales. With Jungle Scout, you can spy on competitor's strategies and enhance them using an easy-to-use dashboard.
Today, the app launched by Greg Merces in 2015 has a full range of Amazon seller tools that help users to find products that will be most profitable to their business. It also allows you to source a supplier, launch and optimize the product listing while enabling you to manage business analytics, inventory, etc.
The app provides the best resources that are produced using the data-driven research tool. Jungle Scout basically gives users product insights into what's going on inside different categories of Amazon behind the scenes. Further, the chrome extension provides a quick insight into what product and their categories you can browse on the Amazon website.
Jungle Scout is the top all-in-one platform on Amazon that offers thousands of features and tools to users all across the globe. In this article, we cover all the features that the platform offers to sellers on Amazon.
Get The Jungle Scout Discount Now
Jungle Scout Black Friday Sale: Auto Applied

8. SendFox | $49 Lifetime Deals
SendFox is an email marketing tool that is designed for content creators. While it might not be as powerful as the already established players in the niche like MailChimp or ConvertKit, it is still a pretty great email marketing platform if you're just getting started.
It comes with a lot of cool features such as broadcasting emails, list building, automation, contacts, RSS feed support, performance tracking tools, and more. While there is a free plan available, the unthrottled plan costs $10 per month. With this lifetime deal, you can get SendFox with just a one-time payment of $49 which, in my opinion, is just great value for money.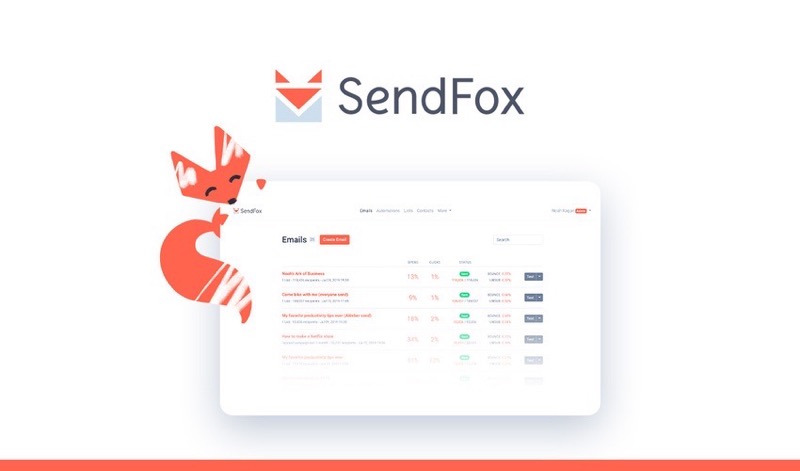 9. Hostinger Black Friday Deals
Founded in 2004, Hostinger has been one of the fastest-growing companies. Headquartered in Lithuania, the company has 1000 employees and a strong force of remote workers to ensure support is responsive and always running. It offers round-the-clock support and 99.9% uptime.
Here are the details of the Hostinger Black Friday 2023 Sale
Promo Code: BLACKFRIDAY
Offer: 80% OFF
Validity: November 3 – December 4, 2023
Click Here To Get 80% OFF Hostinger
Hostinger Black Friday Code 2023: BLACKFRIDAY
10. WPX Hosting Black Friday Deals
WPX hosting is one of the fastest and most popular hosting providers within the WordPress community. The managed WordPress hosting service has excellent speed and good customer support that can help in efficiently operating and running a blog.
WPX is the fastest WordPress provider when compared to other hosts in the same space. According to an independent test carried out by Kevin Ohashi, the founder of wphosting benchmarks.com and ReviewSignal.com alongside Matthew Woodward, WPX stands out globally with a 0.717ms loading time.
Here are the details of the WPX Hosting Black Friday 2023 Sale
3 months free if paid monthly
4 Months free if paid annually
Click Here To Activate The Deal
WPX Hosting Black Friday Sale 2023: LIVE NOW
11. WPEngine Black Friday Sale
WPEngine offers a great level of security that a managed WordPress Hosting should offer. Add to that a few extra features like website staging, loading content based on GeoIP targeting, and strategic account management and you're looking at a really sweet deal.
HIGHLIGHTS
Load Time: It has a page load time of 1.6 seconds. It also offers a lot of server locations so that the website loads faster.
Security: WP Engine provides a free SSL certificate to safeguard the data sent from customers' computers. It also performs daily malware scans and has a firewall to prevent your website from any vulnerabilities. It also offers real time threat detection.
Uptime: It provides 99.99% uptime to make sure that customers are able to access your products or website at all times.
Customer Service: They have a telephone as well as chat support which is available round the clock. Their customer support is very knowledgeable and well equipped to resolve any issues that you may face.
The WPEngine Black Friday Sale 2023 lets you avail a 33% flat discount off your plan no strings attached if you go for the annual subscription! That comes out to 4 months of free hosting!
Deal: 4 Months Free Hosting
Coupon Code: Auto Applied
Website: WPEngine.com
Get 4 Months Free Of WPEngine WordPress Hosting
WPEngine Black Friday Sale: Live Now

12. Bluehost Black Friday Deals
Bluehost is one of the well-known WordPress hosting providers in the market. When you sign up to Bluehost, you get all the hardware you require to create a website. The company was founded in 2003 and has to date, served millions of customers with the best tools, hosting packages, and customer support. It is the best hosting option if you are confident working with WordPress. Bluehost is one of the top hosting providers that is recommended by WordPress due to its affordability and high-quality hosting plans.
Here are the details of the Bluehost Black Friday 2023 Sale
BASIC: Save 70%. Starting At $2.95/mo
CHOICE PLUS: Save 76%. Starting At $4.45/mo
ONLINE STORE: Save 68%. Starting At $7.95/mo
ONLINE STORE + MARKETPLACE: Save 75%. Starting At $9.95/mo
Click to Get 75% OFF Bluehost Now
Bluehost Black Friday Sale 2023: Auto Applied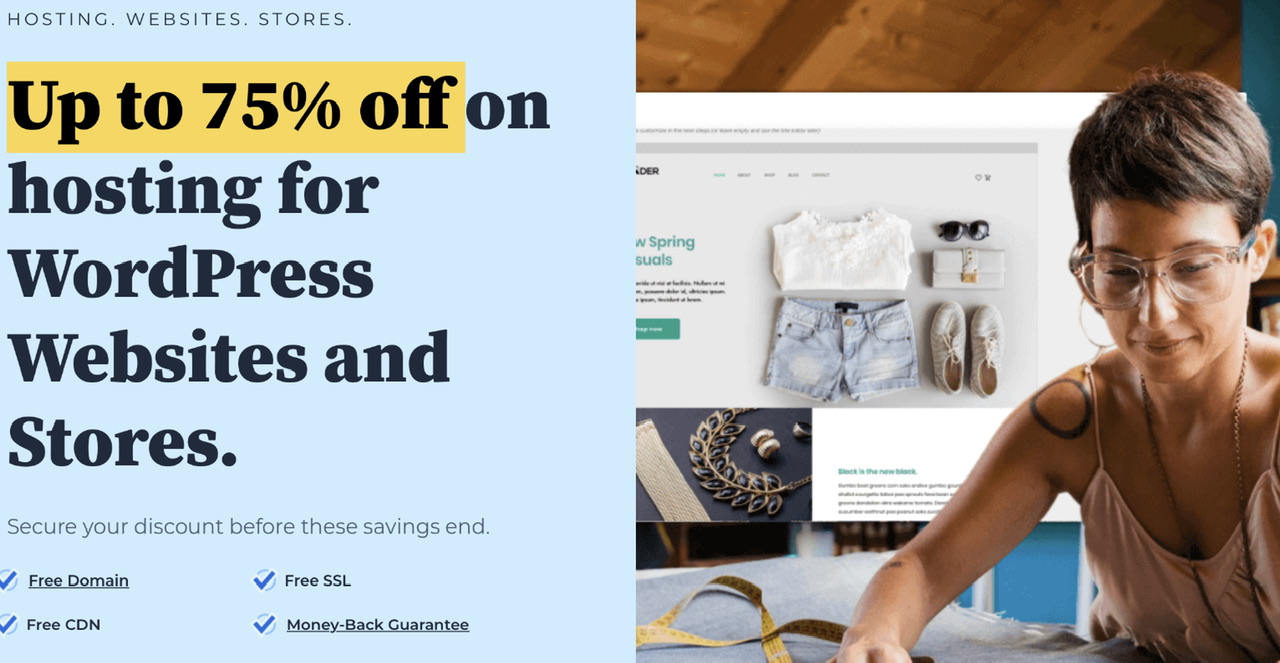 13. Cloudways Black Friday Deals
Cloudways is a great popular cloud hosting platform, it is one of my top picks of Cheap Cloud Hosting Services. For someone who wants all the benefits of cloud hosting but doesn't want to deal with the technical issues, Cloudways is a lifesaver.
Currently, Cloudways offers managed hosting on DigitalOcean, Linode, Vultr, Amazon Web Services (AWS) and even Google's Cloud Platform. In this article, I am going to share an exclusive Cloudways hosting discount. Use the Cloudways Black Friday deals and get 40% for your first 4 months with Cloudways.
Here are the details of the Cloudways BFCM 2023 Sale
Promo Code: BFCM4030
Offer: 40% OFF for 4 months on all plans + up to 30 migrations free
Validity: November 14 – December 1, 2023
Click here to Claim this Exclusive offer
Cloudways Black Friday Code 2023: BFCM4030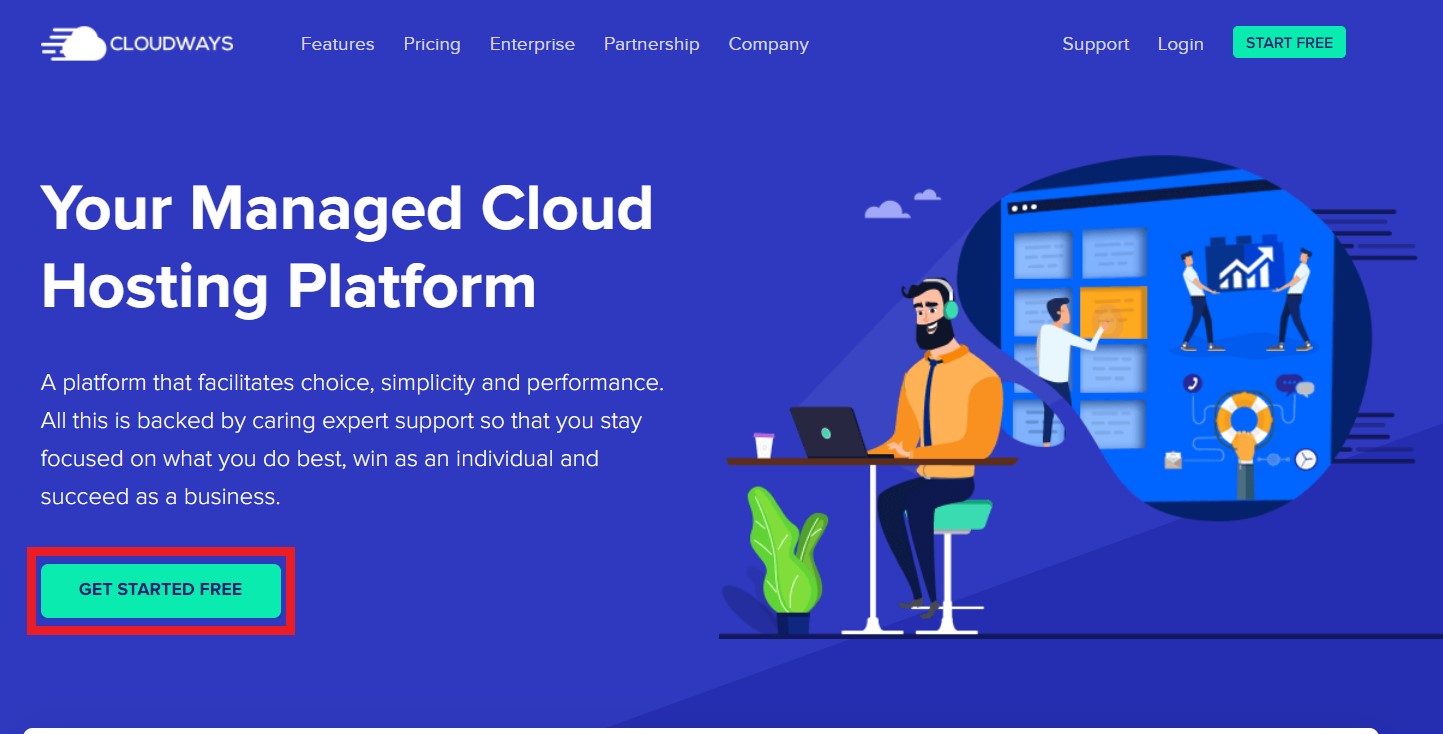 14. Namecheap Black Friday Deals
Namecheap is an independent ICANN-accredited domain registrar founded in 2000 that offers a whole multitude of hosting and domain services.
Namecheap provides all the tools you need from getting the right domain name to tools that help you create a website however I recommend them mainly for their domain registration and transfer service over anything else!
One of the biggest selling points of Namecheap is its reasonably cheap pricing. It also provides free WHOIS Registration which alone is a cost savings of $10!
Here are the details of the Namecheap Black Friday 2023 Sale
Domains: Up to 97% off
Hosting & Email: Up to 76% off
Web Security: Up to 74% off
Business Toolkit: Up to 65% off
Click Here To Get 97% OFF Namecheap
Namecheap Black Friday Deals 2023: LIVE NOW

15. Unbounce Software Black Friday Deals
Unbounce is an amazing Landing Page Builder Platform that's well designed and supported by an experienced team. With integrations available for almost every Major Marketing and CRM tool out there, it's a complete package to give your advertising campaigns a boost.
With a focus on performance and security, while offeringtrademarked AI powered features like Smart Traffic, Unbounce is without a doubt the best Landing Page Builder Platform in the market today.
Here are the details of the Unbounce Black Friday 2023 Sale
20% off your first three months
20% off a full year of Unbounce
Unbounce Black Friday Discount: Auto Applied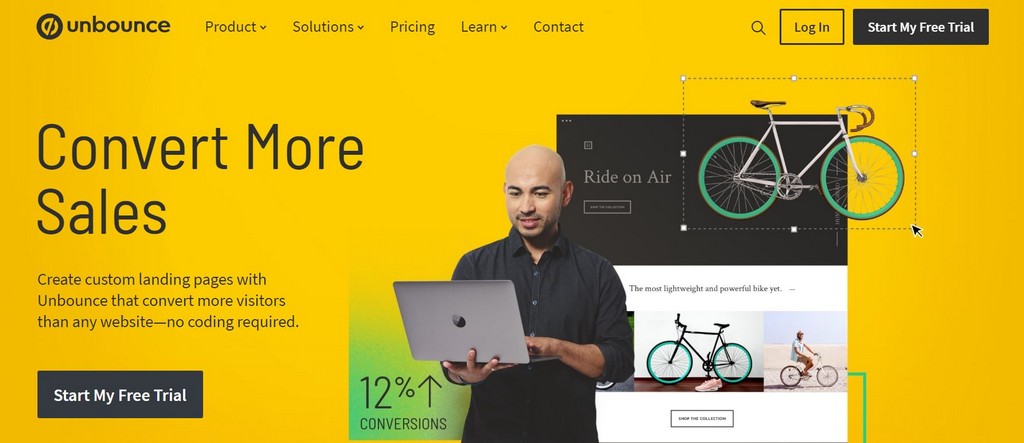 16. Clickfunnels Software Black Friday Sale
Clickfunnels was created to help entrepreneurs develop beautiful and effective sales funnels that can dramatically boost their online sales. What makes Clickfunnels so effective is that you don't need to have expert coding or design skills! You can easily create a sales funnel within just 10 minutes if you know what you're looking for!
The company originated in 2014 with Russell Brunson and Todd Dickerson as co-founders. The purpose of creating Clickfunnels was to provide an easy way for entrepreneurs to build sales funnels rapidly.
It was common knowledge even back then that sales funnels were effective but creating them was often a long and intense process that would require a lot of coding and designing. During that time, creating an effective online sales funnel was also a very time-intensive process that required you to involve professional developers and designers in the process which came at a pretty high cost.
Here are the details of the Clickfunnels Black Friday 2023 Sale
Up to 60% off with a lot of bonuses
Click Here To Activate The Deal
Clickfunnels Black Friday Sale: Live Now

17. Long Tail Pro Black Friday Deals
Keyword research is one of the most essential components of a good search engine optimization strategy. It gives your campaign direction by helping you find keywords you can target and the ones that your competitors are profiting off of. But it isn't enough to just find any keywords; over time, going after long tail keywords has become more and more important.
Long Tail Pro is a product that helps you find the right long tail keywords for your business. The goal is to help users quickly find low competition long tail keywords and use those as a launching pad to high-converting website visitors.
Here are the details of the Long Tail Pro Black Friday 2023 Sale: Get 30% OFF
Click Here To Activate The Deal
Long Tail Pro Black Friday Sale: Live Now

18. OptinMonster SaaS Black Friday Deals 2023
Email marketing has been around for a long time and is still one of the most cost-effective ways of reaching your users and customers in 2021. For every $1 spent, email marketing generates around $38 usually which is an ROI that is simply unbeatable by other means of digital marketing.
So you might be wondering, how do I get started with email marketing? The first step to get started involves collecting subscribers for your email list. This is where lead generation tools like OptinMonster come into play.
You don't want to just spam people with your emails because even though you can send your emails to a huge number of people, your emails will not reach the right people who are actually interested in your business.
With lead generation tools like OptinMonster, you can start collecting leads for your email list that are verified and interested in what you have to say.
Here are the details of the OptinMonster Black Friday sale 2023
Start Date: Mon, Nov 21, 10:00am EST
End Date: Fri, Nov 25, 11:59pm EST
Up to 60% OFF
OptinMonster Black Friday Sale 2023: AutoApplied

19. Fastcomet Hosting Black Friday Deals
Starting early in 2013, FastComet has lived in the hosting space for a considerable time. This gives us the assurance that it is not a newbie seeking to make its way amongst the giants.
This also means we can trust the solutions, FastComet is providing, in a heartbeat.
Moreover, they are one of the very few privately-owned, independent global web hosting companies.
Another impressive factor of FastComet is the good spread of its 11 data centers that are located globally.
This is larger than any other average company and assures your website will load fast in most locations of the world.
Here are the details of the Fastcomet Black Friday 2023 Sale
Save up to 75% Off all New Shared plans & Locations: BRSALE75
Save up to 30% Off all New Cloud VPS/Dedicated CPU Server Plans and free Migration: BRSALE30
Click Here To Get 75% Off FastComet Hosting
FastComet Black Friday Code: BRSALE75
20. A2 Hosting Black Friday Deals
This is what A2 hosting has to offer: High-speed Secure servers with 24/7 customer support and a laid back money-back guarantee
One thing different about A2 Hosting compared to other Web Hosting providers is you have a high degree of control over customizing the plan to keep pricing low and paying exactly for what you need.
You have control over the selection of Linux operating system, shopping page and you can also select the version of CentOs, Fedora etc.
If you are a developer then there is a tailored plan just for you called the "Cloud Disaster Recovery" which is specifically optimized to troubleshoot errors whilst coding and restoring the previous session.
Most hosting providers offer a 14-day policy which is still good but with A2 Hosting you have the option of claiming a full refund within 30 days which is more than enough time to know the in and outs of hosting.
Here are the details of the A2 Hosting Black Friday Sale 2023
STARTUP SHARED HOSTING: $1.99 MONTHLY
TURBO BOOST HOSTING: $5.99 MONTHLY
MANAGED VPS HOSTING: $23.99 MONTHLY
MANAGED WORDPRESS HOSTING: $7.99 MONTHLY
DEDICATED SERVERS: $99.99 MONTHLY
Get 80% Discount on A2 Hosting
A2 Hosting Black Friday Sale 2023: Live NOW
21. HostGator Black Friday Deals
Hostgator was founded in 2002 and quickly grew to become one of the biggest hosting companies in the world and for good reason. Their monstrous growth is because of their flexible hosting plans, reliable website hosting and good customer service.
It is today a multimillion dollar company that employers over 800 people around the clock to offer support and serve businesses of different sizes. It's headquartered in Houston, Texas, and hosts over 8 million domains.
Here are the details of the HostGator Black Friday 2023 Sale
Hatchling Plan: Now 60% off! $2.75/mo
Baby Plan: Now 65% off! $3.50/mo
Business Plan: Now 65% off! $5.25/mo
Click to Activate The Deal Now
HostGator Black Friday Sale: LIVE NOW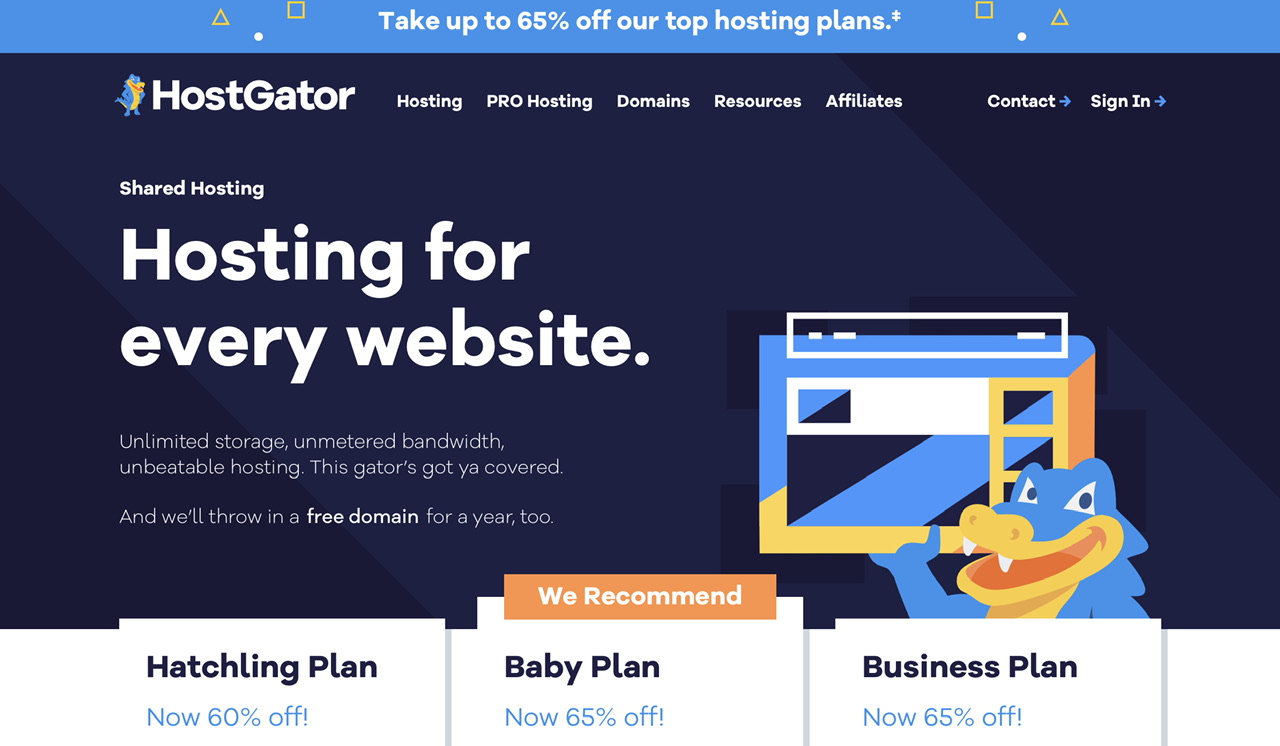 22. Elementor Black Friday Sale
Elementor is honestly the most advanced page builder for WordPress in 2023, if you ever worked with WordPress businesses you've definitely heard of Elementor Pro!
If you'd like to build visual dynamic websites with having an option to hand over to a developer Elementor is a great pick for you moreover Elementor Pro is a perfect fit if you're a creative who likes visual rich websites but doesn't want to code.
The Elementor Black Friday 2023 Sale is not live yet
Promo Code: No Code Needed
Offer: Upto 30% OFF
Validity: November 22 – November 30, 2023
Click Here to Activate The Elementor Sale
Elementor Black Friday Sale 2023: Not Live
23. Astra Theme Black Friday
Astra theme is a super fast theme built by the same people behind the incredibly popular Schema Pro plugin and is the best theme to use with a page builder plugin like Elementor, Beaver Builder, Divi, and so on. It's also easily the Best Free Lightweight WordPress Theme!
Here are the details of the Astra Theme Black Friday 2023 Sale
Discount: Up to 50% off and Macbook Air giveaway
Coupon Code: Auto-applied
Validity: 22 Nov to 2 Dec 2023
Click Here to Activate The Deal
Astra Theme Black Friday Sale 2023: Live Now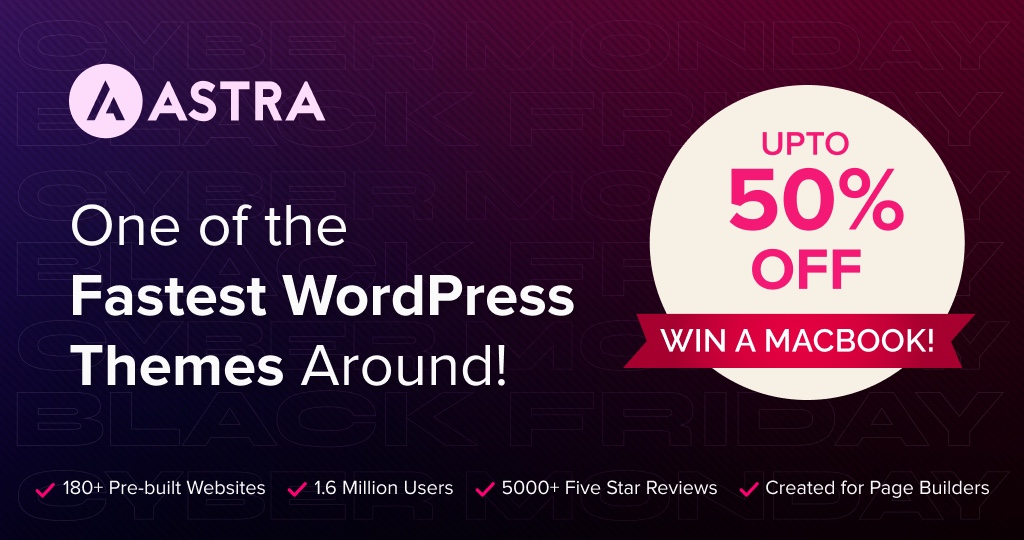 24. Astra Growth Bundle Black Friday Sale
The Astra Growth Bundle gives you access to all Astra Pro features, 230+ Starter Templates, the WP Portfolio plugin, Ultimate Addons for Beaver Builder, Ultimate Addons for Elementor, Convert Pro, Schema Pro, as well as access to all our future plugins such as Spectra Pro.
Growth Bundle also enables access to the SkillJet Academy – an entire library of premium courses from industry leaders, absolutely FREE.
Here are the details of the Astra Growth Bundle Black Friday 2023 Sale
Discount: Up to 50% off and Macbook Air giveaway
Coupon Code: Auto-applied
Validity: 22 Nov to 2 Dec 2023
Click Here to Activate The Deal
Astra Theme Black Friday Sale 2023: Live Now
AppSumo Lifetime SaaS Black Friday Deals
Here're some of the best AppSumo Lifetime SaaS Black Friday deals that'll help you grow your business and save money while doing it.
PS – If you find a deal you like, I highly recommend you grab it immediately because good deals on AppSumo are known to sell out quickly.
Browse The Last Call AppSumo Deals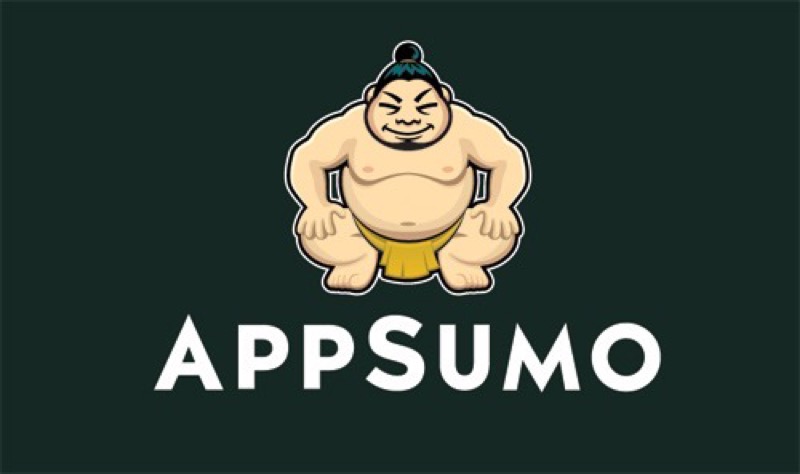 Read Next:
Best Shopify Alternatives Reddit