Last Updated on June 13, 2022
Let's be honest – if you want to build and grow your online presence or the online presence of your business, you will definitely have to use a few paid tools and services that'll help you to do so. These days, it is common for SaaS tools to charge a recurring fee for using them and they end up becoming a regular expense for you.
However, a lot of SaaS digital marketing tools offer lifetime deals from time to time which means you only have to pay once and you can use the tools for life! By taking advantage of these deals, you actually end up paying significantly less than the normal plans for these tools in the long-term.
Here are a few selected lifetime deals that you can take advantage of today:
Best Lifetime Software Deals
1. Elegant Themes | $249 $199 Lifetime Deal
Elegant Themes offers some of the best and most popular WordPress themes under one platform. It also comes with powerful customization tools like Divi, Bloom, Monarch, and more that make your website stand out when it comes to looks and functionality.
While the yearly cost for Elegant Themes is $89 per year, with the lifetime deal you just have to pay $249 one time and you can use it for life!
Using the link before you can get the lifetime plan for only $199
Click Here To Get The Discount While It Lasts
2. EmailSpike | $97 Lifetime Deal
Email marketing is probably one of the most important aspects of digital marketing and EmailSpike is a tool to make email marketing a bit easier for you. EmailSpike is a tool that allows you to seamlessly embed video and countdown timers in your emails which can help in increasing the conversion rate for your emails.
While normally you would have to pay $49 per month to use EmailSpike, you can get the entire tool with just a one-time payment of $97! Take advantage of this deal today to set up your email marketing game with EmailSpike's simple copy-and-paste approach towards creating beautiful emails.
3. Inboxr | $47 Lifetime Deal
Inboxr is a "multi social network chat bot and mass engagement tool" and if your business involves social media marketing to any extent, it can definitely add a lot of value. Inboxr essentially automates your Facebook and Twitter inboxes which allows you to engage with your followers 24/7.
You can also broadcast messages to all your followers at the same time which is another feature that might come in handy. While normally, you might have to pay around $37 per month for the service but with the lifetime deal, you only have to pay $47 to use it for life!
4. SendFox | $49 Lifetime Deal
SendFox is an email marketing tool that is designed for content creators. While it might not be as powerful as the already established players in the niche like MailChimp or ConvertKit, it is still a pretty great email marketing platform if you're just getting started.
It comes with a lot of cool features such as broadcasting emails, list building, automation, contacts, RSS feed support, performance tracking tools, and more. While there is a free plan available, the unthrottled plan costs $10 per month. With this lifetime deal, you can get SendFox with just a one-time payment of $49 which, in my opinion, is just great value for money.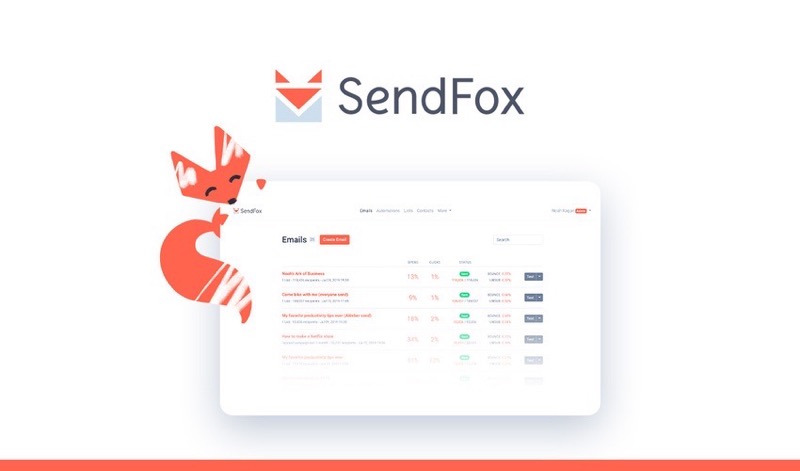 5. Video Jaguar | $59 Lifetime Deal
Video Jaguar is a video marketing tool that comes with a number of handy features such as ready-to-go customizable video templates, auto-posting to social media accounts, and it can also be used to make all types of videos for your brand.
Additionally, Video Jaguar also comes with royalty-free music, a huge library of HD images, and is a pretty great online video maker in general. While the plans for Video Jaguar start from $39 per month to $199 per month, you can get the entire tool with future updates for only $59 with this lifetime deal.
Click Here To Get Video Jaguar
6. AdSanity WordPress Plugin | $489 Lifetime Deal
Advertising is the most common way to monetize your website. Coincidently, most websites are also powered by WordPress. AdSanity is a premium plugin for WordPress that allows you to serve ads on your WordPress site. You can serve ads from a network and you can also sell ad space on your website with AdSanity. The normal plans start from $49 per year to $149 per year but with the lifetime deal, you can use the entire plugin for life for $489.
7. Click Ranger Pro | $449 Lifetime Deal
Click Ranger Pro is a user click tracking WordPress plugin that can be used to track all kinds of events on your WordPress and send it directly to Google Analytics without the need for any coding skills. It is great for tracking affiliates, eCommerce optimization, media tracking, lead generation, and more. Click Ranger Pro usually costs $79 per year to $149 per year but with the lifetime deal, you can get the core plugin and use it forever for $449.
Click Here To Get Click Ranger Pro
8. CSS Hero | $199 Lifetime Deal
CSS Hero is a WordPress plugin that allows you to completely customize the look and feel of your WordPress site without actually having to deal with the CSS (the frontend language that is used to style HTML pages) of your WordPress site. CSS Hero allows you to make all the changes using a drag-and-drop interface which makes it really easy to create pages and websites that are very impressive. While the normal plans for CSS Hero range from $19 per year to $69 per year, you can get the plugin and use it for life for $199.
AppSumo Lifetime SaaS Deals
Here're some of the best AppSumo Lifetime SaaS deals that'll help you grow your business and save money while doing it.
PS – If you find a deal you like, I highly recommend you grab it immediately because good deals on AppSumo are known to sell out quickly.
Browse The Last Call AppSumo Deals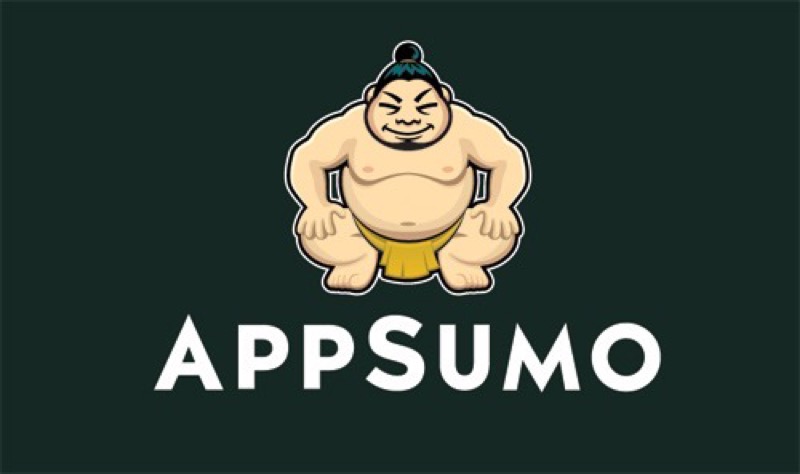 Read Next: