If you are looking for the WPX Hosting Coupon Code, then you've come to the right place! In this article, I'll share how you can get the maximum discount on WPX hosting. WPX is a powerful WordPress hosting provider bolstering excellent performance in the market.
Launched in 2013 by Terry Kyle, WPX is allegedly the fastest WordPress hosting company. It is not one of the biggest names in the industry, but it isn't a newcomer.
Get The Best Deal on WPX Hosting Now! Simply click the link below!
Save 50% on Your 1st Month With WPX Hosting
WPX Hosting Coupon Code: Jeremy50
Note: Jeremy50 is case sensitive
WPX Hosting Coupon Code
Using my discount code you can give get a whole 50% Discount on your first month of hosting.
Save 50% on Your 1st Month With WPX Hosting
WPX Hosting Coupon Code: Jeremy50
WPX Hosting Discount Code
This WPX discount is only applicable on WPX Monthly hosting.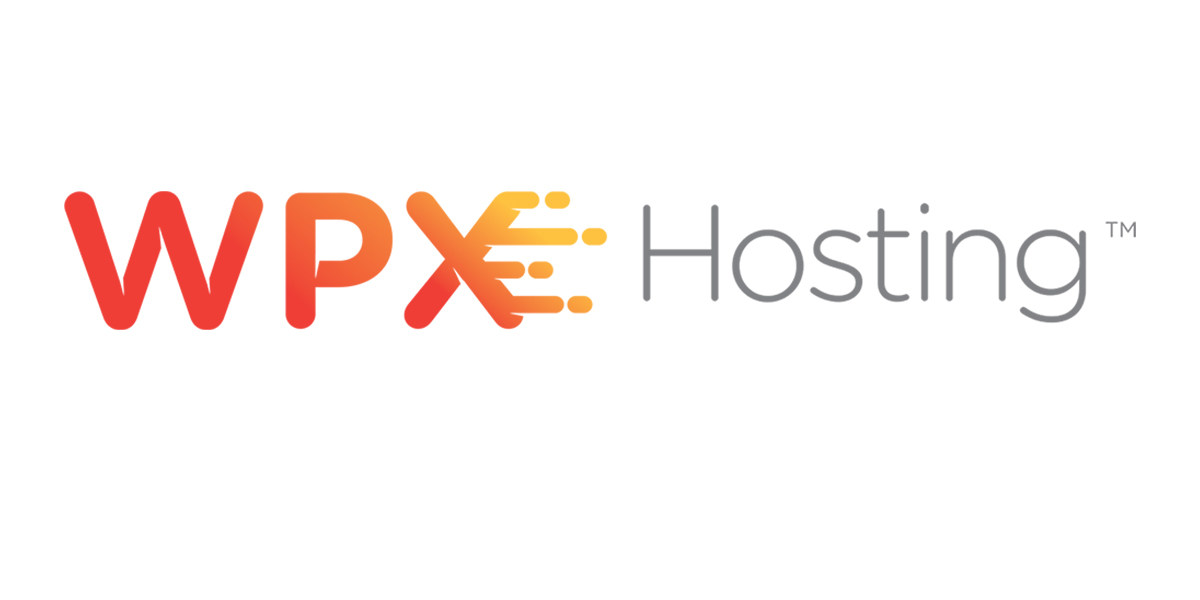 Save 50% on Your 1st Month With WPX Hosting
WPX Hosting Coupon Code: Jeremy50
WPX Hosting Annual Discount
WPX Hosting doesn't have any discount code for their Annual plans. However you can always switch from monthly to annual plans with WPX Hosting.
Pro Tip: Its always better to pick the annual plan as you save more over the long term
So my advice would be sign up for the monthly plan using my WPX Hosting Coupon, get the first month for 50% off, and as the month comes to its end, message WPX and switch to their annual plan.
This is honestly a nobrainer, especially considering the fact that WPX comes with a 30 day money back guarantee! WPX hosting is one of the fastest and most popular hosting providers within the WordPress community.
The managed WordPress hosting service has excellent speed and good customer support that can help in efficiently operating and running a blog.
Pros
Fast web host
Daily backups
Free site optimization
Offers multiple site migrations
Strong security and checks for suspicious malware
Fast response through email team
One click WordPress installation
Cons
Basic email features
No support for phones
Low storage
Bandwidth limitation
Why should you get WPX hosting?
Reason #1- Great support through Managed services The term managed services for web hosting has become meaningless today and is virtually used as marketing fluff. At WPX, the term managed WordPress hosting service is well defined for all the hosting plans. Some of the managed services that are offered by WPX to its customers are listed below.
Server uptime, WPX cloud uptime.
Automatic full backups
Scanning and removal of malware from your travel site without any additional cost.
Platform optimization for excellent performance.
Server monitoring and updating constantly at the server level.
Technical support, having 30 second average response time. A human or a computer will reply to any queries you make within the time frame.
Optimum functionality of WPX control panel.
Free migrations of your old host to WPX servers within 24 hours. If there is a change of domain, then there will be additional costs implied.
Free email service
Hosting staging sites when you want to make changes to your travel blog.
Per website one time free optimization, analysis, and recommendations are provided by WPX if it is requested by the customer.
If a site goes offline, it is fixed instantly for you.
Outstanding billing accuracy.
Reason #2- Speed WPX is the fastest WordPress provider when compared to other hosts in the same space. According to an independent test carried out by Kevin Ohashi, the founder of wphosting benchmarks.com and ReviewSignal.com alongside Matthew Woodward, WPX stands out globally with a 0.717ms loading time.
Reason #3- Free SSL certificate WPX gives its users a free SSL certification with all hosting plans. The encryption-based internet security protocol plays an integral role in website security. This allows the information to be secure between a visitor and your website. Credit card numbers, login credentials, and social security numbers are transmitted securely as a result.
Reason #4- Easy to use interface WPX hosting service has a simple user interface and you can handle it efficiently without being a tech expert to run your travel blog. The visual interface is straightforward and easy to use and follow, regardless of any technical experience.
Reason #5- Free WPX Cloud CDN The CDN servers are geographically distributed groups of proxy servers with their data centers. This helps your viewers around the world experience high-quality content without affecting the loading times. CDN ensures that HTML pages, images, videos, and other content are quickly transferred.
Reason #6- Decent pricing WPX has affordable managed WordPress plans that can cater to your blog. They offer 3 managed plans, each comes with the first 2 months free if you pay early.
WPX Business plan: The plan can host 5 different WordPress websites and comes with a 10 GB SSD disk space with a 100 GB monthly bandwidth. The monthly subscription for this plan costs $24.99, with a yearly subscription of $20.83 per month.
WPX Professional plan: The professional plan is limited to hosting 15 different WordPress websites. It includes 20 GB SSD disk space with a 200 GB monthly bandwidth. The monthly subscription for this plan costs $49.99, with a yearly subscription of $41.58 per month.
WPX Elite plan: The Elite plan can host up to 35 WordPress websites. It includes a 40 GB SSD disk space with unlimited bandwidth. The elite plan costs you $99 per month, with a yearly subscription of $83.25 per month.
Reason #7- 30-Days Refund Policy WPX has a 30-day refund policy for their managed hosting plan. The full month allows users to test the quality, speed, support, and security of the hosting service. If you don't like the hosting service you're money is refunded back.
Reason #8- 24/7 Customer Support One of WPX's strengths is its 24/7 customer service. The super-fast and professional support team is pleasant and can effectively handle all your queries within 30 seconds.
Reason #9- Free Automatic Daily Backups The hosting plans that WPX offers come with free backups and restore options. The servers of WPX keep backup copies for 28 days. The backup data is stored in separate servers and copied using your SSD disk quota. There are 2 types of backups, namely personal and system backup.
Reason #10- Reliability WPX powers a large number of websites and have minimum downtime. The WordPress hosting provider has a 99.98% uptime score, making it a reliable choice for hosting your blog.
Verdict If you are on a quest to select a reliable web host for travel blog, then WPX Hosting has you covered. It offers great value for money with outstanding speed optimization, performance, and security. WPX hosting has little of everything, making it one of the fastest-growing WordPress hosting providers. This allows it to offer its customers premium quality hosting and services at the most reasonable rates.
Kinsta or WPX Hosting
Before we dive into how Kinsta & WPX Hosting compare in terms of features, I want to share my reasoning about why I prefer Kinsta over WPX Hosting (In certain situations).
WPX Hosting is faster, cheaper and in terms of performance amazing (I even did my own tests), but WPX hosting started out in the niche of "SEO bloggers" and "affiliate marketers" etc. Hell, even the homepage on WPX hosting links to the famous comparison by Matthew Woodward.
Now thats great cause they're in the community & better than their competitors which is why I made many of my blogger friends switch to WPX Hosting.
However, if I consult for a Fortune 5000 company and I'm trying to convince them to switch their WordPress off a bad host like WPEngine/Bluehost, if I mention WPX Hosting they'll be like "WHO?"
Kinsta makes the case easier for me as they're more enterprise geared with their design while WPX Hosting is more blogger and Individual marketers focused.
If you're a blogger or small business or the decision maker reading this, WPX hosting is your obvious choice.
Save 50% on Your 1st Month With WPX Hosting
Use Coupon Code: Jeremy50
Note: Jeremy50 is case sensitive
Is WPX Hosting Worth It?
Hell Yes! WPX Hosting is the best hosting without a doubt for anyone who wants to host multiple sites and not have to worry about the technicalities.
Get The Best Deal on WPX Hosting Now! Simply click the link below!
WPX Hosting Coupon Code: Jeremy50
WPX is a fast web hosting provider in the market today. Its interface is easy to use and is ideal for people who are planning to upgrade their budget website while keeping costs low. The hosting provider doesn't bolster decades of experience, but it is one of the fastest-growing hosting services today.
WPX has solid performance with excellent security features and an innovative dashboard. The malware detection and recovery features are something you don't get from budget hosts. This is why it is worth paying a little extra over low-budget providers.
WPX says it is the fastest web hosting service, but this isn't true, as some others are far faster than it. However, it is important to understand that WPX has decent site loading speed due to its data centers spread around the world. Its 99.5% uptime guarantee also allows it to be accessible to the user at all times. Further, its customer service is very good and can solve nearly all your issues efficiently.
The pricing of the Managed Hosting offered by WPX is another important factor in selecting it. Unlike other WordPress-managed hosts who price users based on monthly visits, WPX has fixed limits and pricing. All in all, WPX hosting service is very reliable and catered to suit the requirements of beginners, intermediaries, and higher-end professionals.