Most frequent travelers especially digital nomads fear one thing the most when traveling internationally, Internet connectivity. Now in 2021, it's come down to whether the area you're traveling to has 4G LTE connectivity.
Much of the work people do is powered by the internet which makes it a lifeline for some people. The costs when traveling abroad can cause hiccups and that's not to include the invaluable time spent trying to get a SIM card in an international country, good luck if you don't know the language.
Fortunately, I've finally found the best solution and a really good one to this neverending International WiFi connectivity issues. It's the Skyroam Solis X is a 4G LTE Enabled WiFi hotspot cum power bank that lets you connect to the internet anywhere in the world!
Get up to 10% Discount on the Skyroam Solis X. Simply click the link below and use the discount code "THINKTRAVELLIFTGROW"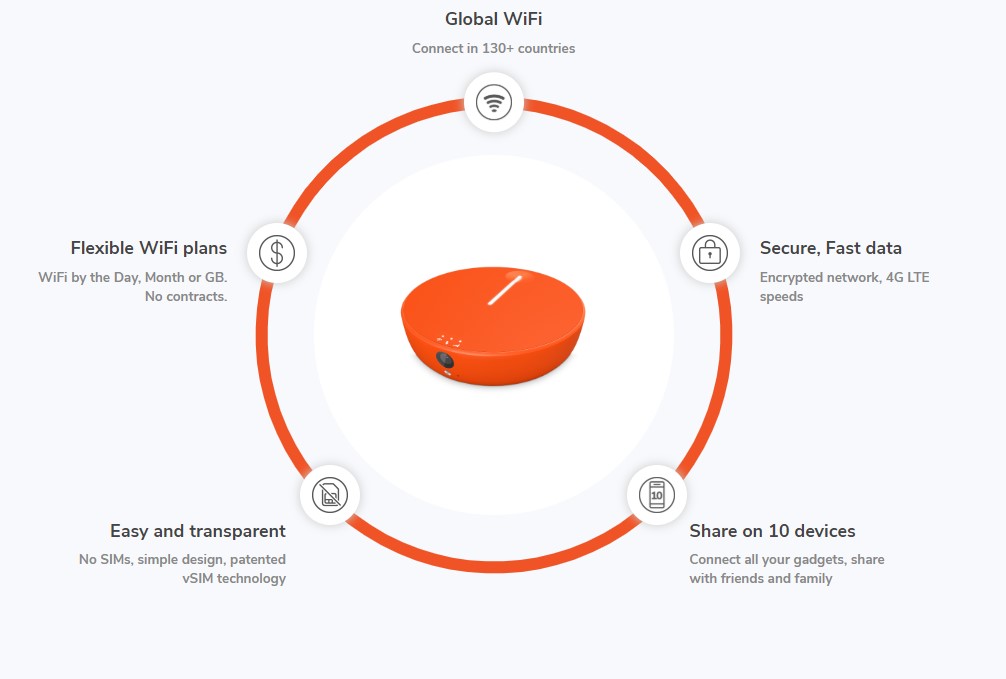 There's a major myth that WiFi at coffee shops is available everywhere abroad which is not true! It's actually pretty hard to find one and even if you do, the time period you can use it for is negligible and super slow. If you are traveling abroad and depend on Wi-Fi to work it's immensely important to get a reliable Wifi connection rather than relying on coffee shops to do your work.
Update 2021: The Skyroam Solis used to be the top pick for an international Wifi hotspot in early 2021, however now Skyroam has released the NEW Solis X Wifi Hotspot for $179 which offers so many more features.
This article will be a detailed review of the Skyroam Solis X what it is and whether it is a good buy for you. I've broken this does into sections for better understanding. I recommend you read the article through to make the most rational buying decision.
Skyroam Solis X Review
What is the Skyroam Solis X and how it works?
The Skyroam Solis X is basically like a plug-n-play wifi 4G LTE hotspot that lets you connect to the internet and also charge your phone. It is a WIFI 4G hotspot cum power bank. The hotspot basically connects automatically to the local area networks via the patented Skyroam Solis X virtual SIM technology.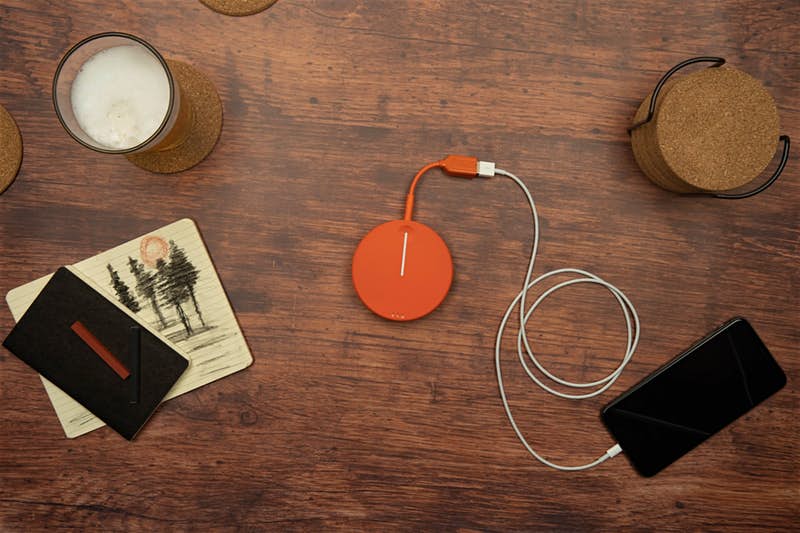 This basically means you're using a virtual SIM to connect to the internet without really having a SIM! 
Top Features:
Virtual SIM card technology
130+ countries connectivity
Connects up to 10 gadgets at once
Ability to be used as a power back
The battery life of up to 16 hours
Pricing plans include on rent basic
8MP Remote Camera
Speaker, Microphone, Bluetooth
Smart Assistant
Skyroam Discount Code: Use "THINKTRAVELLIFTGROW" to get 10% OFF
The Skyroam Solis X is an improvised latest version of its older brother which now supports 4G and also operates as a mobile battery charger. 
The Device: It is a visible shade of orange made of plastic that won't take up any space being minimalistic in size. It's also super light.
User interface: The older version had a screen but the new version simply has an ON/OFF button which connects to your smartphone upon turning it on. An information page depicting signal, duration/passes left and the battery level is displayed. It's just about enough information for a WiFi hotspot.
Skyroam Discount Code: Use "THINKTRAVELLIFTGROW" to get 10% OFF
Skyroam Solis Pricing
1) Buying the Devices: The Skyroam Solis X costs $179 for the device. Skyroam still sells the older Skyroam Solis now called "Solis Lite" for $119 which comes without a camera, power bank, smart assistant and Speaker, Microphone, Bluetooth at a more affordable cost.
2) Data Plans: Unlimited data plans at 9$ per day or $99 per month for both the Skyroam Solis X as well the Skyroam Solis Lite. You can also pay as you go, at the cost of $9/mo for 1GB, $9 per additional GB.
3) Rentals: You can also rent the Skyroam Solis and get the data bundle from Skyroam included at $9/day for the device as well as unlimited data.
Skyroam Discount Code: Click Here and use my exclusive coupon code "THINKTRAVELLIFTGROW" to Get 10% OFF either your Purchase or Rental option.
Skyroam Discount Code
Get up to 10% Discount on the Skyroam Solis X. Simply click the link below and use the discount code "THINKTRAVELLIFTGROW"
Is Skyroam Solis Worth it in 2021?
TL;DR: The Skyroam Solis is a good option for people who travel often who don't have a good cellular plan like T-Mobile or Google Fi and especially if you have multiple devices you'd like to connect.  Even if you need it for a short trip the renting option is a smart buy. It is more expensive than a SIM card but the hassle reduced is invaluable making it a reasonably priced essential.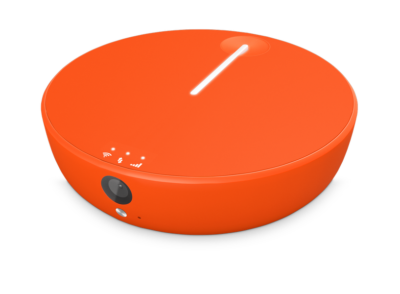 The Skyroam Solis X isn't some boring bulky power bank it is also a Wi-Fi hotspot and even better one that can work in over 120+ countries! This is a really smart device because it's saving three problems one Wi-Fi and one Battery in just one device and the last bigger problem of the two international WiFi connectivity.
If you travel a lot you probably know what it's like to get a decent WiFi connection abroad. It's expensive, time-consuming and a major hassle well not anymore because now you can simply use Skyroam Solis a plug-n-play wifi enabled device cum power bank. The Solis is simply a travel essential or a "travel companion" as they call it.  You can either buy it or rent it as per the plan that suits your needs. Turn the power on by pressing the "start" button and activate the relevant day pass/subscription plan.
Skyroam Discount Code: Use "THINKTRAVELLIFTGROW" to get 10% OFF
If you are going to travel and are dependent on WiFi for work or personal use then it is a very smart buy. It's much cheaper and the hassle reduced is invaluable. You're simply buying it to avoid the hassle of getting a sim card then activating it in a foreign country. The time saved is also invaluable. So to sum it up: you basically Grab a Skyroam Solis X, Power on and press the WiFi button and enjoy WiFi anywhere!
No Contracts or sim-card hassle for data anymore and if you're low on battery you can just use Solis.
However this being 2021 there have been many developments in pricing plans of major carriers. For instance, if you are in the EU you already get free-roaming so there's no reason to purchase a separate device. Moreover, more service providers like t-mobile are providing free 2G data in over 140 countries obviously this won't be enough if you use the internet for more than just a few messages.
Skyroam Discount Code: Use "THINKTRAVELLIFTGROW" to get 10% OFF
Skyroam Solis X Review FAQs
What's a day pass?
It is simply a pre-paid internet access card for 24 hours that lets you use the internet with unlimited data. 
Does Skyroam charge extra for shipping?
International shipping cost is inclusive of both delivery and return costs. You will receive Skyroam with a pre-paid trackable return label so you can easily return it in case you don't like it.
Do Skyroam hotspots really work?
Yes, it connects automatically. Skyroam Solis uses a patented virtual SIM technology that delivers local data, internationally allowing you to connect to dozens of different cellular networks without changing your SIM card.
Will the Skyroam Solis work in two countries in a single day?
Yes, the SIM technology automatically switches to the appropriate country SIM upon identifying a new Wi-Fi zone.
How do I connect to Wifi?
Solis has a portal to connect to their wifi "a.skyroam.com" which is basically like every other internet login portal.
Does Skyroam Solis have a maximum cap for its users?
Yes, you will experience reduced speeds after exceeding 500MB usage in a 24-hour period. This is to establish a fair usage policy for its users.
How fast is the connection?
This varies upon local carrier congestion but in most 4G cities it should give you a speed ranging from 20 Mbps to 40 Mbps.
Why is there a renting option?
Many times people get an international sim card for short trips which is totally unnecessary. Solis is a much better option even for renting as you get all the benefits and more for an extremely affordable price.
Will Skyroam Solis work in my country?
Yes, unless you live in the Arctic it pretty much supports most countries with connectivity ranging over 120+ countries.
Where does the Skyroam Solis not work?
It does not work in places away from cities and call reception. You pretty much any connectivity in such places regardless of having a SIM or not. These places are Cruise Ships, flights, mountains, and Space.
Does the Skyroam Solis work with VPN?
Yes having worldwide connectivity you will need to use a VPN in countries like China and the mid-east.
Skyroam Discount Code: Use "THINKTRAVELLIFTGROW" to get 10% OFF
Read Next:
Best International Wifi Hotspot Rental