Rucking? Ever heard of it?
In a world where fitness trends come and go, one activity has quietly withstood the test of time, offering a unique blend of simplicity and effectiveness. Rucking, often misread as "Rocking," is a hidden gem of the fitness world, and yes, it is rocking as a deceptively simple yet incredibly powerful exercise regimen. At its core, Rucking is walking with a weighted purpose.
We'll delve deep into the world of Rucking, uncovering its secrets, benefits, and how it can transform your fitness journey. So, get ready for a rocking adventure with Rucking!
Rucking Expedition: A Teaser of the Quest Ahead
Are you ready to embark on a journey into the world of Rucking? Let us guide you through the fundamentals of this timeless practice and help you understand what Rucking truly entails. But that's just the beginning. As we progress, we'll dive into the nitty-gritty of rucking workouts, breaking down the techniques, benefits, and practical applications. You'll discover why Rucking is not just about physical gains but also a powerful tool for enhancing mental well-being.
For those eager to embrace rucking as a part of their fitness routine, we'll offer guidance on how to get started, catering to beginners and seasoned athletes alike. And for those craving an extra push, we'll walk through a few advanced rucking workouts and challenges that will take your fitness to the next level. So, what are you waiting for? Join us on this journey into the world of Rucking and discover the incredible benefits that await you.
By the time you finish reading, you'll be equipped with the knowledge, motivation, and inspiration to embark on your rucking journey. Whether you're seeking improved physical strength, mental resilience, or a fun and effective fitness routine, Rucking has something to offer you. So, lace up your boots, shoulder your packs, and step into the world of rucking—a path to a healthier, stronger, and rocking you.
What is Rucking and How Does it Work?
Rucking is a unique exercise that involves walking with weight on your back, using a weighted rucksack or backpack. Initially used in military training workouts, rucking offers a one-of-a-kind combination of cardiovascular conditioning and strength training in a single workout.
But don't let the intensity scare you away! Rucking is a low-impact exercise that taps into our natural ability to carry weight, making it accessible to various fitness levels. Plus, it's gentle on the joints, unlike high-impact exercises.
The best part? Rucking can be done anywhere, from rugged mountain trails to urban streets. And with the ability to adjust the weight in your backpack, the challenge is entirely up to you. So why not elevate your outdoor fitness experience with Rucking?
The Past Shapes the Future: History of Rucking!
Let's journey back to the roots of Rucking, where we'll discover its fascinating historical background. Rucking has been a crucial part of military training for as long as soldiers have been required to carry their gear. Originally, it was a practical necessity, allowing military personnel to move supplies and equipment between points quickly.
But as time went on, Rucking evolved beyond a logistical requirement. It became a training method to prepare soldiers for combat and improve their fitness. As military personnel recognised the physical and mental benefits of Rucking, its popularity grew.
Fast forward to today, and Rucking has transcended its military origins. It's gaining momentum as a mainstream form of exercise and has become a symbol of functional fitness. It's a practice that harks back to the essentials of physical training and durability, and it's no wonder why so many people are jumping on board.
Ruck It Right: Packing Your Path to Fitness
Still confused about how Rucking improves your fitness and builds resilience? Well, the answer is "With just a weighted Backpack or Rucksack", you can get started on this refreshing and uncomplicated exercise.
While any backpack will do, specialised rucking gear can offer a more comfortable and secure experience. And when you maintain proper form – head held high, spine aligned, and deliberate arm swings engaging your glutes – Rucking becomes an excellent lower-body and core workout.
But why stop there? Incorporate callisthenics or exercises that leverage your ruck to turn it into a whole-body fitness and resistance tool. Rucking is a fitness phenomenon worth exploring with its numerous benefits and practical applications. So, what are you waiting for? Grab your gear and start right away!
Step-by-Step Guide to Rucking
Why complicate workouts when they can be straightforward and effective? Individuals with varying fitness levels can enjoy this simple rucking activity as a great way to build strength and endurance. Here's a comprehensive step-by-step guide to help you kickstart your rucking journey:
First, you'll need a reliable rucksack or backpack. While any bag will suffice, specialised gears designed explicitly for Rucking can enhance your experience and comfort.
Next, select an appropriate rucking weight. If you're new to Rucking, start with a manageable weight, typically around 5-10 pounds (1-5 kgs), and gradually increase it as you build strength and endurance.
You can easily add weight using options like a bound book, steadfast bricks, a gym weight plate, a sand-filled bag, or any other item "that's legal!"
Ensure the weight is securely fastened within your rucksack, preventing any movement during your ruck. This stability is crucial for maintaining balance and comfort.
Maintain good posture while rucking to prevent injuries and maximise efficiency. Keep your head high, shoulders relaxed and pulled back, core engaged, and hips open.
Walking on your glutes while swinging your arms coordinated is ideal. This may require practice, so incorporate it into your daily walks.
If you're new to Rucking, initiate your journey with a shorter distance, such as one mile. Gradually increase the distance as you become more accustomed to the activity and feel confident in your abilities.
Finally, elevate your rucking routine by incorporating callisthenics or exercises that utilise your rucksack. This holistic approach enhances your whole-body fitness and durability.
Ruckonomics: The Science of Form and Technique.
Are you looking to optimise your rucking workout and prevent injuries? Then, maintaining proper form and technique is paramount. Here's why: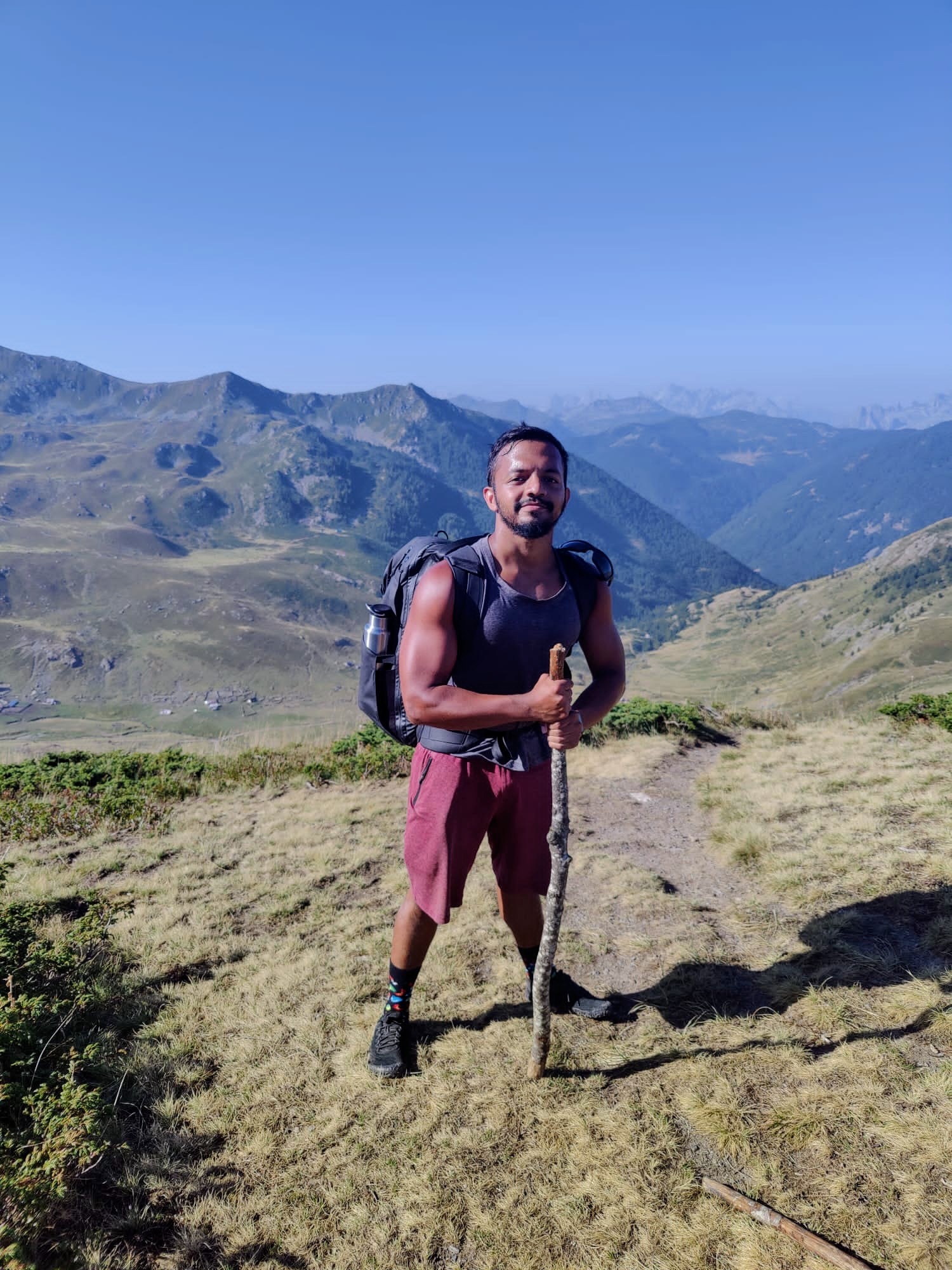 Posture: By sustaining an upright posture throughout your rucking workout, you can avoid straining your back and optimise your results. Keep your chest lifted, shoulders relaxed, and spine aligned.
Foot Strike: Adopting a proper foot strike pattern can evenly distribute impact forces and reduce joint strain. Land on your heels and roll through to your toes with each step.
Arm Movement: Coordinating your arm movement naturally with your stride can assist in maintaining balance and rhythm. Swing your arms in sync with your walking motion.
Core Engagement: Engaging your core muscles can stabilise your torso and support your back, enhancing overall stability and posture.
Breathing: Focusing on controlled, rhythmic breathing can optimise oxygen intake, providing muscle energy and enhancing endurance.
Load Distribution: Ensuring that the weight within your rucksack is evenly distributed can prevent imbalances that can lead to discomfort or injury.
Terrain Adaptation: Modifying your technique based on the terrain you're rucking on can help you conquer uphill climbs and control your descent to minimise the impact on your joints.
Following these fundamental form and technique considerations, you can optimise your rucking workout and prevent injuries. Don't let poor conditions hold you back from achieving your fitness goals. Start implementing these techniques today!
Ruck with Care: Safety Everywhere!
Safety and charity begin at home; hence, prioritising protection while Rucking is crucial to ensure an injury-free experience. Here are some tips to keep in mind:
Start gradually: Don't jump into Rucking with heavy weights and long distances if you're new to the activity. Take it slow and steady to allow your body to adapt without causing excessive strain.
Appropriate posture: Maintaining proper posture is crucial to prevent injuries, so keep your spine aligned and your core engaged throughout your workout.
Stay hydrated: Ensure you carry water and take breaks as needed, especially in hot or challenging conditions.
Listen to your body: If you experience persistent pain or discomfort, stop the workout and assess the cause. Ignoring discomfort can lead to injuries.
Environment awareness: If rucking in low-light conditions or near traffic, wear reflective gear or a flashlight for visibility and safety.
Rucking is an incredible way to improve your physical and mental well-being. It's a low-impact exercise that can be done in various environments, making it a unique and challenging outdoor experience. By prioritising safety, you can enjoy all the benefits of Rucking without the risk of injury. So, grab your backpack and hit the trails!
Rucking Benefits: Where Fitness Meets Fulfillment!
Unlocking the potential of rucking as a fitness routine is a journey that promises many benefits beyond conventional exercise routines—the advantages encompass physical and mental well-being, and its practical applications in everyday life are as follows:
Engages multiple muscle groups for improved muscle tone and overall strength.
Efficient calorie burning due to added weight, aiding in weight management.
Enhances cardiovascular health, boosting endurance and strengthening the heart.
Meditative and stress-reducing, offering mental relaxation in a natural environment.
Releases endorphins, promoting an uplifted mood and increased well-being.
Builds functional fitness for everyday challenges like carrying groceries, climbing stairs, and outdoor activities.
Develop resilience and capability in daily life beyond the gym.
This holistic tool will be your buddy whether you seek physical fitness, stress relief, or enhanced functional capabilities and can pave your path to a more fulfilling and robust life.
Is Rucking meant for you?
As we delve into who can harness these advantages, we will also guide how beginners can embark on their journey and explore the exhilarating realm of advanced rucking workouts and challenges.
Fitness Battleground for Everyone: Rucking, the fusion of cardiorespiratory finesse and muscular might, is a fitness marvel for the masses. It's not bound by skill or prowess; it's a battleground where everyone can thrive:
Universal Appeal: Rucking doesn't discriminate. Whether you're a fitness novice or an elite athlete, Rucking's open arms await.
Military Magic: While Rucking is a cornerstone of military training, you needn't enlist to partake. It's a conditioning method that benefits tactical professionals and fitness enthusiasts alike.
Burn, Baby, Burn: Rucking is a steadfast ally for those on a quest to scorch calories and manage weight. The extra weight transforms your calorie-burning engine into high gear.
The Beginner's Guide into Rucking
1. Start Small, Finish Strong
One of the golden rules for beginners in Rucking is to begin with caution and gradually build up. Whether new to fitness or Rucking, the approach remains the same – start small and progress steadily.
2. Volume, Weight, and Intensity for Beginners:
Begin with 1-2 weekly ruck workouts, covering 2-3 miles.
Aim for a rucking pace of 15 to 30 minutes per mile.
If your pace exceeds 30 minutes per mile, reduce your weight.
Start with a load of about 5-10 pounds, which can be as simple as a dumbbell wrapped in a towel.
Gradually increase the weight by 5 pounds weekly while maintaining good posture and a pace under 30 minutes per mile.
Embrace the muscle soreness; it's a sign of your body adapting and strengthening.
Sample Rucking Workouts and Training Plan
As a beginner, you should focus on getting acquainted with the backpack and maintaining proper posture. You can incorporate lunges, squats, and core exercises, but in moderation, as these exercises will help you understand how the backpack sits on your back and shoulders while carrying weight.
Here's a simple training plan to kickstart your rucking journey:
Week 1: 1 ruck | 1.0 miles | 25-30 minutes per mile
Week 2: 1 ruck | 1.5-2 miles | 25-30 minutes per mile
Week 3: 2 rucks | 2.5 miles | 20-25 minutes per mile
Week 4: 2 rucks | 2.5-3 miles | 20-25 minutes per mile
Week 5: 3 rucks | 3 miles | 15-20 minutes per mile
Week 6: 3 rucks | 3-3.5 miles | 15-20 minutes per mile
Remember, choosing a weight that suits your current fitness level is crucial, and you can always increase it as you progress.
Rise to the Challenge: Intermediate Rucking Regimen
Once you've gained some experience in the world of Rucking, it's time to level up your workouts. As an intermediate rucker, you can gradually increase your weight while maintaining good posture and an appropriate walking pace. However, it's important to note that rucking every day is not recommended, even as you gain experience.
Intermediate Rucking Workout #1:
Ruck 2 miles at <20 minutes per mile
Hold plank for 1 minute
20 squats
20 lunge steps
Intermediate Rucking Workout #2:
Ruck 3+ miles at 15 minutes per mile
50 lunge steps
50 squats
Intermediate Rucking Workout #3:
Ruck 3+ miles at 15 minutes per mile
Bear crawl for 1 minute every 15 minutes during the ruck march
As you progress, you'll find that these workouts challenge your physical strength and mental fortitude.
Advanced Rucking: The Thrill of the Journey
If you've truly embraced the rucking lifestyle, you may find yourself rucking 4 to 5 days a week and taking on longer, more challenging rucks on weekends. Buckle up, as you're now ready for advanced rucking workouts.
These workouts are for those who can maintain a 15-minute per mile pace for 4+ miles while carrying at least 25% of their body weight. They're intense and best experienced with a community passionate about pushing boundaries. Pay close attention to your form; performing exercises with a loaded backpack can be demanding.
Advanced Rucking Workout #1 "Boulders":
Ruck 2 miles at 15 minutes per mile
50 push-ups (with or without a ruck, modify to knees as needed)
50 ruck overhead presses
Repeat the above twice
Advanced Rucking Workout #2 "PT Sandwich":
Ruck 3 miles at 15 minutes per mile
2-minute plank (with or without a ruck)
100 squats (wearing your rucksack)
100 lunge steps (wearing your rucksack)
2-minute plank (with or without a ruck)
Repeat the above twice
Advanced Rucking Workout #3 "Tree Trunks":
100 lunge steps (wearing your rucksack)
100 squats (wearing your rucksack)
Ruck 4 miles at 15 minutes per mile
100 lunge steps (wearing your rucksack)
100 squats (wearing your rucksack)
Repeat the above twice
Note: These advanced rucking workouts are demanding and shouldn't be performed daily. They're designed to assess your fitness and readiness for endurance events.
Pros of Rucking: Your Path to Peak Fitness
Enhanced Cardiovascular Health: Rucking isn't just a stroll in the park; it's a path to a healthier heart. By consistently rucking, you can improve your cardiovascular health and reduce the risk of heart disease. This isn't just exercise; it's a lifeline for your heart.
Amplified Muscle Strength: Think of rucking as a sculptor for your lower body. Your calves, quadriceps, hamstrings, and glutes all come together to bear the load, and as you stride forward, they grow stronger. It's a workout that leaves no muscle behind.
Calorie Incinerator: Rucking reigns supreme when burning calories. Plus, the best part? It torches more calories than traditional walking or even running.
Bone Density Booster: Worried about your bone health? Rucking has you covered. This exercise can boost bone density, reducing the risk of osteoporosis. It's not just a physical journey; it's an investment in your long-term well-being.
Affordable and Sustainable: The best workouts shouldn't come with a hefty price tag. Rucking is as cost-effective as it gets. All you need is a trusty backpack and some weight, making it a sustainable way to stay fit. No fancy gym memberships or pricey equipment are required.
Cons of Rucking: Challenges to Conquer
Injury Risks: Like any exercise, Rucking has its risks. It can be tough on the feet, ankles, and knees, especially if you overload your backpack or overextend your sessions. But fear not; these risks can be mitigated with the right approach.
The Art of Form: Rucking isn't just about throwing on a backpack and hitting the trail. Proper form is essential to avoid injury and extract the maximum benefits. Fortunately, it's a skill you can master with guidance and practice.
Embracing Challenges: Rucking isn't for the faint of heart. It can be demanding, especially when you opt for heavy weights or extended distances. Yet, these challenges are precisely what makes rucking a transformative journey.
The Upper-Body Gap: While your lower body thrives in the rucking adventure, your upper body might feel left out. Rucking primarily targets the lower body, so if you're looking for a comprehensive upper-body workout, you'll need to complement it with additional exercises.
Revitalise Your Fitness Routine with Rucking Magic!
In a world of ever-changing fitness fads, rucking stands tall as a timeless gem, offering simplicity and effectiveness. As we conclude this journey into the world of Rucking, you've been introduced to a fitness activity that's more than exercise; it's a transformative experience.
Rucking is not a passing trend; it's a quiet revolution that combines the ease of walking with the power of strength training. It's not just about physical gains; it's a tool for mental resilience. Whether you're a beginner looking to improve your fitness, an intermediate eager to challenge your limits, or an advanced rucker pushing boundaries, Rucking has something to offer you.
With its roots deeply entrenched in military training, Rucking has become a symbol of functional fitness, accessible to all. It engages multiple muscle groups, torches calories, and enhances cardiovascular health. It leads to a healthier heart, stronger bones, and sculpted lower body muscles. Although rucking is not challenging, injuries are possible if you neglect proper form or overextend yourself. However, these risks can be mitigated with the appropriate guidance and gradual progression. Embracing these challenges is what makes rucking a journey of transformation.
Rucking is an affordable and sustainable option in a world where fitness often comes with a hefty price tag. You only need a trusty backpack and some weight to start your journey towards peak fitness. Are you prepared to don your sturdy boots, hoist your loaded packs, and embark on a thrilling journey into Rucking? This is not merely an exercise; it's a transformative odyssey that leads to a healthier, muscular, and vibrant version of yourself. Join the rucking revolution today and unlock the incredible benefits that await you on this exhilarating journey!
Read Next: