The Astra Theme is the new guy on the block when it comes to WordPress Themes, having come out in mid-2017, the Astra Theme hasn't been around for that long compared to its competitors. However, in this Astra Theme review, I'll dive into why it may just be the Best Lightweight WordPress Theme that you are going to find on the internet.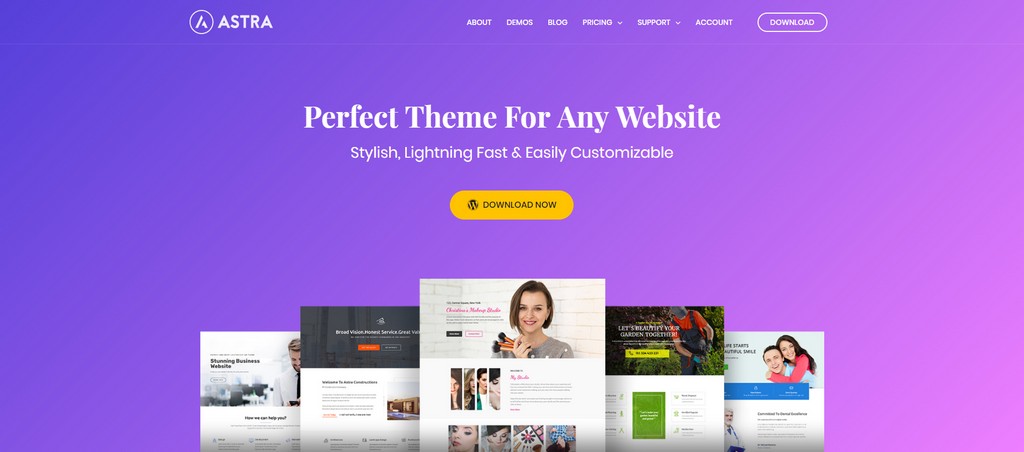 Astra Theme Review
Astra theme is a super fast theme built by the same people behind the incredibly popular Schema Pro plugin and is the best theme to use with a page builder plugin like Elementor, Beaver Builder, Divi, and so on. It's also easily the Best Free Lightweight WordPress Theme!
Read to figure out why…
What Is Astra?
Astra is a lightweight WordPress Theme that was released in 2017 by Brainstorm Force, the company that for the past 9 years have been making great WordPress products like
Ultimate Addons for Gutenberg
Ultimate Addons for Beaver Builder
Ultimate Addons for Elementor
Convert Pro
Schema Pro
WP Portfolio
In just 2 years, Astra has more than 600,000 product downloads and is loved by many and has over 3300 5-star reviews in just 2 years. That's bloody insane! 
To put it into comparison, GeneratePress which came out at around the same time has only 821 5-star reviews as I type this.
Astra is currently without a doubt the best Free WordPress theme that you can use, you can also pay for the Astra Pro add on that adds a lot more flexibility and power to your theme.
Let me start with some of the best Astra Theme features that make it the best WordPress Theme and why it's worth purchasing in 2020
Astra Theme Features
1. Speed!!! Speed!! Speed!!!!
The first thing about the Astra Theme that makes it's sooo good is the fact that it's fast, fast beyond belief.
The Astra Theme is basically is made for speed. It is the most lightweight theme available in the market and offers unmatched performance. A fresh install of WordPress with Astra loads in less than 0.5 seconds!
Google cares about speed a lot, and not just Google has found that 53% of mobile site visits leave a page that takes longer than three seconds to load. So speed is definitely an important thing to think about especially as the number of mobile users is growing.
2. No jQuery
It's one of the few WordPress themes available that come with no jQuery! So you don't have to worry about making your js optimized as it's already miles ahead of your competition. Astra uses Vanilla JavaScript instead which is much lighter.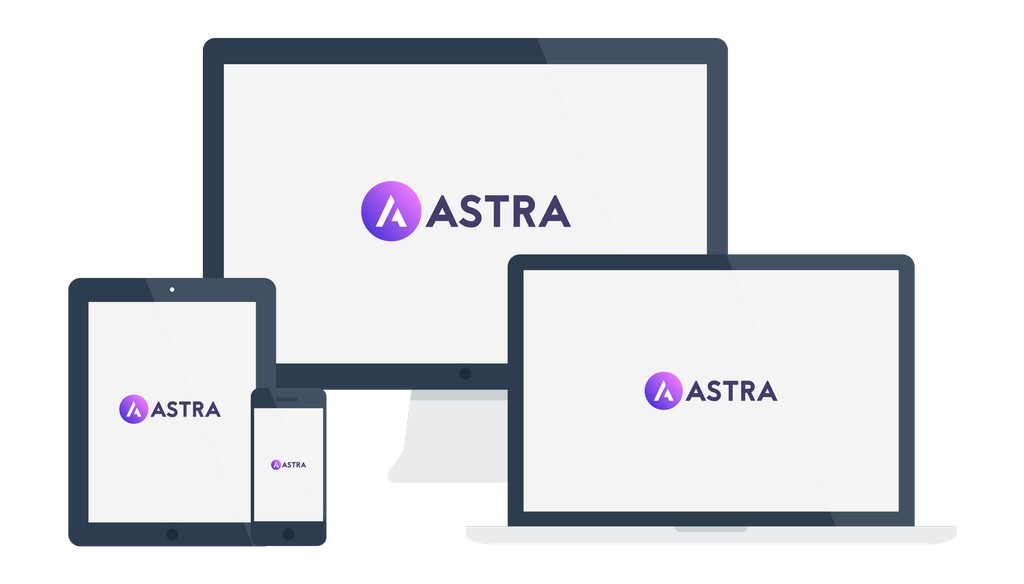 Your website running Astra will be faster than your competition running a theme that isn't Astra + A cache plugin like WP Rocket!
3. Lightweight
Another thing that makes Astra so fast is the fact that the Theme is only 50kb! The average WordPress Theme is over 300kb!
4. Pre-Made Websites
Astra comes bundled in with conversion optimized websites made with Astra and your favorite page builders that you can use with formats that include
Travel blog
Fitness trainer
Marketing agency
Italian restaurant
and soooo many more!
You can also edit and design your blog pages to look exactly the way you want it to.
5. Best theme for page builders
Astra Pro was designed from the ground-up to be perfectly compatible with popular page builder plugins like Elementor, Beaver Builder, Thrive Architect, and others. Thanks to its the light size and easy flexibility it's the Best Theme for Page builders you can buy in 2020.
6. Modular Customization
The Astra Pro Theme comes with a great modular editing approach that allows you to edit everything you want without coding. Some functionality can only be edited with Astra Pro and not on the free version like the nav bars.
7. Developer friendly
While Astra's customization allows for everyone like you and me to edit the theme, the Astra Pro theme comes with abilities to add hooks and filters, which is great functionality for developers to extend the functionality of the theme without touching the base code.
8. SEO friendly
Not only is the website fast which is basically part of being "SEO friendly" today. It also has optimized code and comes built-in comes with the necessary Schema.org markup you need and is also Accessibility friendly.
Astra Theme Free vs Astra Pro
You can get started with the free version of Astra directly by clicking here. However, the free version of Astra is limited in what you can do.
Astra Free Theme Features
With Astra's free theme you are limited in terms of modules you have access. Also, you can't use the theme with Page builders like Elementor.
Here're just a list of some of the features you can with Astra Pro that you don't get with the free version.
Typography (use over 800 google fonts)
Colors & Background
Site Layouts (change things from full width to fluid)
Multiple Header Designs
Flexible Footer Layouts
WooCommerce Integration
White Label
Scroll to Top Link
Spacing Control
and so much more…
Also, you don't have access to Astra's amazing support team! So going Pro with Astra is honestly a no-brainer especially if you are serious about your business.
Astra Pro Pricing
Astra Pro as I mentioned is a no-brainer if you are serious about your business. However, it's not really cheap especially for someone just starting out.
However, if you are serious about building your business, Astra Pro is definitely worth investing in, and unlike GeneratePress you can get Astra Pro for a one-time payment!
Astra Pro is available in 3 different plans: Astra Pro, Mini Agency Bundle and Agency Bundle.
Astra Pro
$59/year or $249/one-time
All Astra Pro Features
20+ Free Starter Sites
One-to-One Support
Extensive Training
Unlimited Website Usage
Mini Agency Bundle
$169/year or $499/one-time
All Astra Pro Features
50+ Agency Starter Sites
One-to-One Support
Extensive Training
Unlimited Website Usage
+WP Portfolio Plugin
+ One of the following
Ultimate Addons for Elementor or
Ultimate Addons for Beaver Builder
Agency Bundle
$249/year or $699/one-time
All Astra Pro Features
50+ Agency Starter Sites
One-to-One Support
Extensive Training
Unlimited Website Usage
WP Portfolio Plugin
Ultimate Addons for Beaver Builder
Ultimate Addons for Elementor
Convert Pro Plugin
Schema Pro Plugin
All Future Plugins from Brainstorm
All Packages Include 14-Day Money Back Guarantee For New Purchases​
You can upgrade your license at a prorated rate by visiting the Upgrades page in your accounts section on our store.
Is Astra Pro Worth It?
The answer is definitely yes, for only 59$ per year, you can have the best lightweight fast WordPress theme in the world!
Read Next:
Page Builder Framework vs Astra