If you're looking for a 'SEO content writer for SaaS' you're most likely in one of these situations:
✅You're too focused on growing your business, so you don't have time to for content.
✅You're tired of hiring (and firing) writers that don't get your B2B audience.
✅You're sick of copy-pasted AI content that some of your writers try to sneak though.
✅You've already invested a ton of resources into content, but aren't seeing any real results.
If you answered "that's me!" to any one of the bullet points — I totally get it!
Marketing to the overly empowered consumers of 2023 is no easy feat. Especially when all your time (and energy) is spent managing your business and complex B2B prospects.
…you're gonna need some help.
Enter: Me. Your B2B SaaS Content Writer.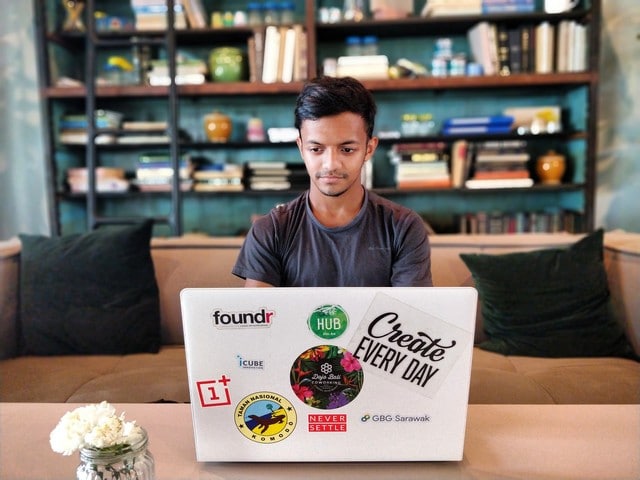 Hi!👋
I'm Jeremy Noronha. I've written HQ blog articles for some of the largest B2B SaaS & Marketing brands in the world that have been read by millions of people👀
Why SEO Matters for SaaS
In today's competitive digital world, SEO is the key to staying ahead. With our SEO-focused content, you'll:
Increase Visibility: Rank higher on search engines and attract more organic traffic.
Generate Leads: Engage potential customers and convert them into qualified leads.
Build Authority: Establish your SaaS brand as an industry leader.
Results speak loudest
#1: I've Been Featured In Some Of The Largest Publications
My content has been features on some of the largest publications in the world.
Bylines/ As Featured In:










#2: I've Been On The Side Of The Editor
In my previous carrer, I used to be on the receiving end of a lot of articles.
Running Organic Growth at Foundr, it was my responsibility to work with 100s of freelance writers and contributors, as well as, our editing team.
Thanks to that experience I can help you get results, not just words, not just traffic, but content geared to your goals.
#3: I've Been Doing This For Almost A Decade
I've been working in SEO for SaaS since 2016.
I boast nearly a decade of experience in the ever-evolving world of SEO.
While trends may ebb and flow, my unwavering commitment to delivering tangible results remains constant.
No quick tricks or hacks that don't work a few months later.
SaaS SEO Content Writing FAQs
How Much Do You Charge?
My rates start at $1/word. Good content takes work.
That includes comprehensive research, sourced expert quotes, examples, internal links, and one revision.
Payment methods are flexible: Paypal, Payoneer, Wise, ACH — whatever you prefer we can figure it out. Can be invoiced in the currency of your choice.
Minimum monthly project rate of $1,000.
Do you ghostwrite?
I charge an extra 10% on the project fee for the content to be published without my name. That's a trade off for the loss of exposure.
Still Looking For A SEO Content Writer?
Ready to supercharge your SaaS business with SEO-optimized content?
Let's discuss your content needs and goals today.
Cheers!