TLDR: Buzzsprout Hosting is the Best Podcast Hosting Platform 2023
u/DocDP1776 – Buzzsprout works really well for me (two podcasts). There's a really engaged and helpful Buzzsprout group of Facebook.

u/navigatingtechlife – We use Buzzsprout and have been really happy with them. Their Facebook group is also super helpful.
Click Here to Try Buzzsprout For Free
🔥Bonus: Get $20 Buzzsprout Credit by signing up with the link above🔥
At the time I write this blog, there are over 850,000 podcasts and over 30 million podcast episodes!
Podcast hosting is one of the highly-valuable skills for any professionals in today's digital day and age.
It helps you attract more traffic to your business, build relationships, and are really engaging.
It literally gives your brand a voice and makes you credible, establishing your authority in the niche.
Apparently, picking the right platform for your podcast is the crux. It is where your podcast will continue to live and contribute immensely to the success of the same.
In this blog, I am going to walk you through the top 11 podcast hosting platforms for 2023, giving you insights into their distinct features and pricing. You will get to learn about free, paid, and also enterprise-level podcast hostings. Lastly, you will have the knowledge to confidently pick a podcast hosting platform for your business.
But, first things first let's understand why you need a podcast hosting platform and not your own website.
Why is a Podcast Hosting Platform important?
Let's get the fundamentals clear – if anyone is attempting to host podcasts on their own website, they're backing the wrong horse.
This attempt rises from the assumption that podcast uploading is the same as uploading any other form of content.
However, the truth is – the file size of podcasts is fairly high and your website is not built to accommodate it. Moreover, when your listeners start pouring in to listen to your wisdom, it will not take long for the website to crash, causing irreparable damage.
Besides the hosting part, the platforms usually come with podcast websites, make editing a breeze, and distribute your content via their directories.
Podcast hosting platforms play an integral role in marketing, growing your audience, and providing you with insightful analytics.
In this blog, I have listed the top 11 podcast hosting platforms that are absolute gems, have been used by podcasters all across the globe, and more importantly, fit every budget and requirement.
So without further ado, let's get to the heart of the matter!
Best Podcast Hosting Platforms 2023
1. Buzzsprout – Best Podcast Hosting According To Reddit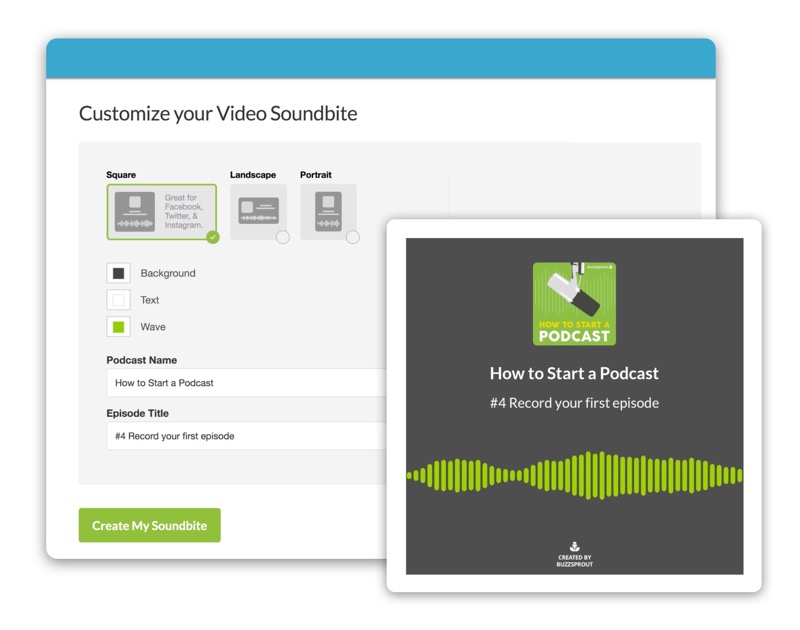 Click Here to Try Buzzsprout For Free
Here's what reddit thinks about it:
u/dsignori – I just started podcasting so I don't have a deep breadth of knowledge. That said, I chose Buzzsprout, and so far I find it exceptional. I love the way they provide statistics (devices, players, downloads, locations, etc), help with publishing, optional leveling and "magic mix".
I love having a custom URL. They offer help with design and publishing and I appreciate the structure of teh website.
Perhaps other sites may offer the same, but so far as a new podcaster, I find it great.
u/DocDP1776 – Buzzsprout works really well for me (two podcasts). There's a really engaged and helpful Buzzsprout group of Facebook.
u/navigatingtechlife – We use Buzzsprout and have been really happy with them. Their Facebook group is also super helpful.
Buzzsprout powers over 100,000 podcasters across the globe and aids them with content hosting, promoting, and tracking the podcast.
It is one of the most extensive platforms available to podcasters and offers endless possibilities.
With their intuitive dashboard, the platform enables creators to spend their maximum time creating valuable content instead of beating their heads around understanding the platform.
The dashboard is best described as impressive and intuitive.
There are regular updates performed by the platform to ensure you get the latest features.
Some of the noteworthy features of Buzzsprout are built-in transcription integration (starts at $0.10 per minute), embed player with notes, and the ability to create chapters.
Moreover, with Buzzsprout, you get insightful statistics that give you a good glimpse of download time, the platform used to listen to, and the countries your audience belongs to.
Now the best part about this platform is the flexibility to add more than one member to support you with admin or editor tasks.
Not only this but Buzzsprout is compatible with top podcast directories such as Spotify, Apple podcast, Google podcast, and Amazon Alexa.
Another feature that the platform boasts about is the ability to publish your episodes right away or schedule them.
Highlights of Buzzsprout:
User-friendly interface
Adding podcasts to the podcast website seamlessly
Automatic optimization of your podcast
Access to unlimited team members
Monetization with affiliate marketing
Mobile-friendly podcast website
Free 90-day trial
Buzzsprout Pricing
The platform allows you to get started without touching your wallet. Their forever free plan lets you access all their features, however, your episodes will get deleted after 90 days.
On the flip side, the free version does not spare you of ads on your website.
Lastly, here's what their paid plans look like:
$12/month: upload 3 hours
$18/month: upload 6 hours
$24/month: upload 12 hours
Overall, Buzzsprout is one of the best podcast hosting platforms available that does not burn a hole in your pocket.
It allows you the ease of getting started for free and later switch to more extensive packages. Moreover, using Buzzsprout is a breeze since it does not come with a huge learning curve.
The accessibility for its users is placed as a top priority by allowing noteworthy features, a website, and the distribution tools that make it one of the most adored podcast hosting platforms.
The highlight of the platform remains the endless number of podcasts you can add. Along with that, the platform favors the newbies as well as the veterans alike.
Click Here to Try Buzzsprout For Free
🔥Bonus: Get $20 Buzzsprout Credit by signing up with the link above🔥
2. Podbean
Click Here to Get 1 Month Free Of Podbean Hosting
Here's what reddit thinks about it:
u/plutomovedon – I've used podbean for two different podcasts. Works well, integrates automatic posts with Twitter/etc. Never had an issue
u/xt6x – We've been using Podbean for 2 years and love it. It's easy to post, edit, etc. The couple of times we've contacted support, they have been very helpful. I'd recommend it as a reliable relatively low cost host.
u/CountessCraft – Been with Podbean for two years. Very good value, no issues. I would happily recommend them.
u/Bladio22 – It's worked very well for us. No complaints at all after 11 months on Podbean. Our Dungeon Master does all of the editing and posting to Podbean. When we started our podcast he had already been podcasting for a year or more using Libsyn (IIRC), after he spent some time using Podbean he decided to migrate his other podcast over because he liked it much more.
Podbean's user base counts 225,000 podcasters and is touted as one of the most intuitive and easy to use podcast hosting.
Famously called the all-in-one solution, Podbean offers features like automatic content posting on Facebook and Twitter.
Beyond that, your content gets promoted on the top directories like Spotify, Amazon Alexa, and more.
Running for over 10 years now, Podbean is one of the top choices among podcasters.
Moreover, their visual analytics make lives easier for everyone and come really handy in understanding audience response.
Coming to the marketing front, the platform integrates with MailChimp for their email marketing and does a great job. It collects your users' addresses automatically and allows you to create a drip campaign.
Moreover, the comprehensive analytics reports show you everything in a systematic manner including graphs that makes it easy for you to understand the numbers.
You also get to view the listener's geographic, helping you assess the reach of your content.
Lastly, the platform has impressive monetization features for its users.
This includes advertising, Patron where they let your users send donations and a premium model where you can monetize the podcast episodes.
Highlights of Podbean:
Professional website
Podcast scheduling
Flexibility to publish podcast from the mobile application
Auto-sharing on social media
Creative monetization options
Live streaming (which can also be monetized)
Podbean Pricing
You can begin with a free plan and go up as high as $99 a month. Podbean has got something for everyone.
Here's what their paid plans look like:
Unlimited Audio: $9/month
Unlimited Plus: $29/month
Business: $99/month
Overall, Podbean is an impressive podcast hosting platform that, if you're serious, will take your podcasting to another level.
Along with the integral features like auto-posting on social channels and scheduling, Podbean also has some distinct monetization and marketing features.
All of this makes Podbean a top choice for podcast hosting.
Click Here to Get 1 Month Free Of Podbean Hosting
3. Captivate
Here's what reddit thinks about it:
u/RollForIntent-Trevor – I'm a big fan of captivate and aside from a couple more esoteric features missing, I can't complain.
In the 3 months we've been with them, they have consistently released new (useful) features! I'm a big fan!
Economical platform with a focus on podcaster's growth is what Captivate is known for.
Captivate is a creation of Rebel Base Media who also runs podcast websites. This reflects the experience of the team, along with that, it also shows they've tested the waters themselves, first, before asking everyone else to dive in.
Therefore, we know this is a reliable platform for podcasters.
Coming to the marketing, analytics, and growth front, Captivate has every reason to impress podcasters or aspiring podcasters.
You can build an email list, stay connected with your listeners, and generate leads for your business. This is done by their opt-in feature while a listener is entertained with your podcasts.
Moreover, you can batch upload your content to keep consistency in check. WordPress integration and other intelligent UI features are additional features to make your life easier as a content creator.
Now the best part about Captivate is their advance and intelligent analytics functions.
Captivate utilizes the Interactive Advertising Bureau (IAB) to create beautifully intelligent insights for you to monitor the results of your content.
Highlights of Captivate:
Unlimited addition on team members
Fully-customizable website on each plan
Built-in call to action
Works across all devices
Move files from other platforms for free
Captivate Pricing
You can try out Captivate with their 7 day trial period after which the plans start at $19 a month. Although it's quite natural that as the prices go up, so do the features. However, this starter pack contains pretty much everything for you to begin with.
Here's what their packages look like:
Podcaster Plan: $19/month
Audio Influencer: Plan $49/month
Podcast Brand Plan: $99/month
Overall, Captivate is an excellent platform that comes with a bundle of distinctive features.
If you are serious about growing your podcast, then so is Captivate. Focusing on growth, this podcast hosting platform does not forget simplicity.
With robust email marketing features and well-defined features like the built-in call to action, Captivate is a great choice for podcasters.
Even their lowest plan has plenty of features to get you off the ground and run a successful podcast. Therefore, Captivate is an option you must consider if you want to see your podcast reach heights.
4. Transistor.fm
Click Here to Try Transistor.fm
Here's what reddit thinks about it:
u/octobereleven – I've been a Transistor customer since their early days. The amount of innovation they can deliver on a recurring basis is pretty impressive. The 1-click publishing to various podcast outlets (apple, spotify…) is pretty slick. Recently, they did badges, which are vanity — but I personally love them. Helen from customer care always has a solution to anything I've asked about. I'm a big fan, as you can tell. I highly recommend them.
This is yet another podcast hosting platform that has a great team behind its back.
u/PodPilotProject – My experience with Transistor.fm (so far)
(I receive no kickbacks from anyone using transistor and was not asked for this review).
Hey all! I searched and searched, and the options felt overwhelming to find a host for the first time. So many features, many very similar, and I just felt lost. Well, a host reached out to ME, and that was the start of a beautiful friendship.
One of the co-founders reached out to me after seeing my post in this subreddit, and honestly that right there is a perfect example of why transistor ALWAYS gets spoken about positively, especially their customer service.
Putting my podcast online with their service was insanely easy, and I was a complete noob. They explain how to do everything, they auto-submit your podcast to big directories and completely walk you through how to do the other ones. They provide good, simple analytics, and the website tool is very simple to use and nice and clean. The plans are reasonably priced, and the interface is a joy to use.
So I just wanted to post this A+ review and recommend to any new podcasters to check out transistor – I've been blown away.
Not only this, but Transistor is a powerful creation if your goal is to create an amazing podcast, host it seamlessly, and grow.
They also provide a beautiful podcast website. The best part about the website is that you can browse while the podcast continues playing.
The platform also allows you to host private podcasting along with the public podcast that too without having to pay for additional hosting.
This essentially means the podcasts you set private would be protected by a password.
This feature is a star because if you have a (paid) community you can run these private podcasts just for them.
You can use Transistor to send emails to your community, keeping them updated and providing them with the passwords.
Highlights of Transistor.fm:
Freedom to select a theme – light or dark
The embedded player on the website
Private podcast
In addition to the above-described features, Transistor automatically uploads your podcast to YouTube with an audiogram screen.
The integrations on their website include top email providers such as MailChimp, HubSpot, Convertkit, and more.
Hence, marketing is effective and efficient with this podcast hosting platform.
The platform is quite famous and is trusted by renowned podcasters like the Cards Against Humanity, Honeybadger, and Drift.
Transistor is built to provide you with a seamless podcast hosting solution. It has got some robust tools, user management, branded website distribution, and analytics for the podcasts.
The analytics give out insightful numbers that tell download counts, number of subscribers, and more. Moreover, it also provides you with some amazing migration tools to fly your content from other platforms to Transistor.
Transistor.fm Pricing
Its pricing plans are akin to Captivate.
The private podcast feature comes with the 2nd and 3rd tier packages.
In the professional plan, you can get one feed with 500 subscribers while on the business plan, you get 3 private podcast feeds where you can get 1K subscribers.
Starter Plan: $19 a month with 2 users and up to a 10K monthly downloads
Professional Plan: $49 a month with 5 users and up to a 50k monthly downloads
Business plan: $99 a month with 10 team members and up to 150K monthly downloads.
All of the plans have unlimited podcast hosting and other basic features.
Overall, this platform is yet another gem in the field of podcast hosting and is perfect for those serious about growing their platform.
Again, this platform comes with bells and whistles but unless you are not utilizing them, they prove to be of no use.
Lastly, Transistor is a great podcast hosting platform that helps you grow your business, efficiently manages your content, and shines on the integration and marketing front.
5. Blubrry
Here's what reddit thinks about it:
u/lime-link – I don't use Blurbrry, but they are a grade A hosting provider. Everyone will have a few quarks about them, it's sometimes just part of the complexity of podcasting in general. But I think Blubrry is great. The things that stand out for me is that they have been around for a long time, they are IAB certified, and the guy who started is really passionate about podcasting and does a lot outside of work to help podcasters.
u/krokodilmannchen – I've used them for years. Their customer support is really good, and all in all, I'm happy with them.
u/Knightrunner74 – Only been using them for 4 months, but has been a great experience. Only downside I have found is that their hosted websites have a limited number of themes available for use
Blubrry likes to describe itself as "the most flexible tool for podcasting". Indeed, the platform not only does what it is meant to but also offers managed WordPress hosting with PowerPress.
The above-mentioned plugin has found itself installed by over 75,000 users and is entirely free.
It offers SEO options, MP3 tagging options, and more.
In a case where you do not own a website, the platform gets you one for free.
Blubrry follows a creator-first approach and assists you with any required help – from setting up to managing and running a successful podcast with their podcasting manual.
The platform is known for its simplicity and intuitive dashboard.
Your podcasts are completely optimized for iTunes and other podcast directories.
This includes ID3 tagging, unlimited bandwidth, and hosting on CDN (content delivery network).
The best part about the platform is that it makes the process a whole lot easier. Plus their starter packs are economical, making it an apt platform for beginners and veterans alike.
Highlights of Blubrry:
Powerful SEO features
Affiliate program
Over 750,000 podcasts in their directory
Helpful support system
Blubrry Pricing
Their pricing plans are made to suit every requirement and budget type. Have a look:
Small: $12/month
Medium: $20/month
Large: $40/month
Extra large: $80/month
Overall, Blubrry has been in the podcast hosting space for quite a while and has a decent user-base.
It can be best described as a simple, hassle-free podcast hosting platform where you can start with a small budget and can grow as your subscribers and business expand.
6. Libsyn
Here's what reddit thinks about it:
u/Pulpurri – I use Libsyn for my three podcasts and think they are great. I've never had a problem go unsolved, the cost is reasonable, they will build you your own app for a fee, the people that work there love what they do and almost all have their own podcasts. They are also great with migration of your show and past episodes.
Launching early in 2004, Libsyn is one of the many early birds in the podcast hosting space.
The platform is focused on helping podcasters manage and grow their content and reach a wide audience.
They have hosted over 35,000 podcasts, more than 62 million-member audiences, and 4.6 billion downloads.
These stirring numbers are something they collected in the very initial years of inception.
Libsyn provides its users with an app, insightful statistics, RSS link generation, and more.
It also allows you to run ads on your podcast, allowing you to start monetizing them soon.
Libsyn is also IAB v2.0 certified that lets you sneak into detailed listener statistics and learn how your podcasts are performing.
Their detailed analytics lets you understand your audience in a better fashion.
You can download the reports, have geographic heat maps, and social media stats as well.
Moreover, they provide mobile applications and player and podcast pages that are compatible with mobile as well.
Highlights of Libsyn:
A listing in the top directories
WordPress plugins for friendly integrations
Ability to turn on and off podcast comments
Hosts the audio, video, as well as PDF, formed content
Easy customer care support
Effortless monetization with ads
Libsyn Pricing
What's more impressive is that their pricing starts at as low as $5 a month and rises up to $75 a month.
This indicates the pay-as-you-grow model.
Libsyn's classic and advance plan range from $5 – $40 where you get 50 Mb – 800Mb respectively.
However, if you want to increase the monthly storage, you can opt from two plans:
Advance 1500: $75/month with 1500 Mb storage
Advance 3000: $150/month with 3000 Mb storage
Once you outgrow all of the above-mentioned plans, you can upgrade to the enterprise version for more possibilities.
They are also known for their wonderful distribution features that help you reach a wide audience base.
Overall, Libsyn is a great platform and certainly is credible. You can start with their lowest package and pay more as you grow accustomed to podcasting.
If you are looking for a reliable, and affordable podcast hosting solution, Libsyn is the one for you.
7. Simplecast
Simplecast is that platform where you can start your journey with nothing and scale it to be reaching a set of global audiences in a comparatively quick period.
This platform aids podcast creation, hosting, management, and distribution.
Starting at just $15, Simplecast has got all your podcasting necessities covered. With features like an embeddable player, Simplecast is an all-in-one solution you need for podcast hosting.
Brands like Nike, HBO, Facebook, and Shopify have thrived over Simplecast, therefore, you know the platform is reliable.
Features like one-click publishing, advanced analytics, and variety in web players make Simplecast a top choice for podcasters.
Now one place where the platform truly shines is its Recast tool.
This helps you schedule the podcast as well as share clips of 30, 60, or 90 seconds on your social media.
Moreover, in the clips, you can customize the color and theme to go with your brand.
Beyond this, Simplecast also lets you create private podcasts. These are essentially the podcasts that are hidden from the RSS feed and are also not uploaded on the podcast directories.
It could be made available to a specific audience as a premium offering.
You can collaborate with more than one podcast manager and have endless storage, upload, and distribution bandwidth.
Highlights of Simplecast:
Detailed analytics
Short clips for social media
Extensive reports
Simple yet advanced platform
Reliable platform
Simplecast Pricing
Coming to the pricing, Simplecast offers a 14-day free trial after which their pricing looks like this:
Basic plan: $15/month
Essential plan: $35/month
Growth plan: $85/month
In all of the packages, you get endless storage and uploads. Even in their free plan, you get pretty much everything to start with – RSS feed, 1 additional member, distribution, and analytics. Essentially, you get everything required to get your podcast off the ground.
Then, as you grow you can switch to higher-tier plans as your show grows and so do your requirements.
Overall, Simplecast, as the name suggests, is really simple to use with an interactive dashboard.
Although simple is not to be confused with limited functionality, Simplecast offers a range of robust features of podcasters, making it an impeccable podcast hosting platform.
8. Spreaker
It has been a decade since Spreaker has been a player in the podcast hosting market.
The biggest feature of Spreaker is the live podcasting feature where you can connect with your audience in real-time and engage with them.
To encourage your audience to engage and interact, the platform offers a chatbox and other integration options.
Moreover, you can record on their mobile application or desktop to record and go on air with their record studio.
The platform truly makes every dime worth with their wealth of features like embedding widgets on your website, scheduling, and more.
Another noteworthy feature of the Spreaker Studio tool, the platform emphasizes on the mobile experience, hence the tool.
The best part is that you do everything – recording, live podcasting, and editing – from both mobile and desktop devices.
You can start for free and scale as you grow.
However, the free plan has some really tight restrictions in place making it cumbersome for you to wrap your head around it.
Highlights of Spreaker:
Advanced analytics
Unlimited listeners
Live podcasting
Listener chatbox
Embedded player
Spreaker Pricing
While you can start with their free plan, you get only 5 hours of storage and 15 minutes limit per podcast.
As you grow, you get up to 1,500 hours of audio storage, up to 5 hours per podcast, and more.
Spreaker also allows private podcasting but that feature comes with the Broadcaster and Anchorman plan only.
Coming to their monetization features, it allows you ad revenue sharing and dynamic ad insertion in all plans excluding the free one.
Here are the Spreaker plans:
On-Air Talent: $6/month
Broadcaster: $18/month
Anchorman: $45/month
Enterprise version: $120/month
An enterprise plan is essentially where you get all the features ever created by Spreaker.
Overall, Spreaker lets you begin with their free plan (but with some restrictions in place) and allows you to grow with their advanced features.
It makes it an ideal choice for newbies as well as professionals.
Another reason to consider Spreaker is the abundance of storage you get on their paid plans.
While Spreaker has its flip sides, its distinct features like live podcasting make the platform worthy.
9. Fireside
If you want to take advice, you head to professionals/who have already tested the waters, right?
That's what makes Fireside a great tool for podcast hosting. The team behind Fireside has been creating and hosting podcasts themselves for over 12 years.
Along with that, the platform is known to get your podcasts running in a fast and comfortable manner.
Being growth-focused, Fireside gets you everything you need to run a podcast and make it successful, including a stunning, built-in website and a bio page.
Along with that, this podcast hosting platform places a major focus on branding and marketing as well.
Along with their handy dashboard, Fireside does not fail to impress its users with its blogging feature as well.
On their dashboard, they've got all the features like custom pages, metrics, blogs, guests, sponsors, and more.
The best part is: if you have your podcast hosted on any other platform, Fireside helps you migrate the data with one-click along with the title and meta description.
The focus of Fireside is to provide you with a stunning website and podcast to help you start, grow, and scale along with building your own personal brand and admiring audience.
Their blogging capabilities add a cherry on the cake.
After you upload your audio files on Fireside, you can sit back and witness the work being handled by their team. They add the tags and meta descriptions in the file automatically.
Highlights of Fireside:
Built-in website
Fully-customizable themes
Easy to comprehend analytics
SSL certificate for subdomain and custom domain
Swift downloading speed with CDN technology
Robust tools to enhance your work
Fireside Pricing
The bright side of this podcast hosting platform is that it does not baffle you with a long list of plans and pricing.
They present a neat and clean, one pricing package to all its users. They also offer a 14-day free trial.
With a $19/month price tag, Fireside brings stunning and responsive websites, advanced analytics, and endless downloads and storage.
Overall, Fireside is a great platform for podcast hosting, and one thing that gives us the required assurance is the team behind it.
Although one price may look inconvenient, they have got everybody covered under a single umbrella. You can test the platform with their free trial.
Being podcasters themselves, the team behind Fireside has attempted to tap into all pain points and make it a seamless journey for their users.
Along with the basic features, Fireside impresses its users with some distinct features like achievement milestones and more which make it a top choice for podcast hosting.
10. PodOmatic
Podomatic is a sit-record-publish-get noticed kind of platform.
Without any learning curve, the platform provides creators with an intuitive dashboard and publishes their content in front of millions.
Not to forget, their robust tools make you popular within a large group of the intended audience.
Another convenient feature of PodOmatic is enabling recording and editing from your mobile phone.
The analytics give you in-depth information like geographical data, likes, comments, follow, views, embeds, and more.
This comes handy assessing the performance of your podcast.
The platform also allows you to embed podcasts on your website and share it across Twitter and Facebook (including other social media platforms).
This allows you to begin within seconds and this is the most convenient way of getting started on your journey to create and listing podcasts.
They claim to have absolutely no learning curve, making it a breeze for beginners.
On the monetization front, PodOmatic features advertising and crowdsourcing.
Highlights of PodOmatic:
Listing on top directories
Tool for seamless, successful collaborations
Begin podcast hosting with a minimal learning curve
Forever free plan for absolute beginners
PodOmatic Pricing:
The platform lets you use their free plan "till the end of civilization", that's how they describe it. Basically, you can begin with their free plan and upgrade to the pro versions as you thrive.
After the free version, where you get basic stats, 500mb storage, and 6 hours of recording (which is great!), here's what their paid plans look like:
Pro: $8.32/month
Pro Plus: $12.49/month
Pro Platinum: $20.82/month
Once you outgrow all of the above plans, you can upgrade to their Broadcaster plan by contacting their team. The best part about their pricing plan is: you get 2 months off when you opt for their annual plan.
Overall, PodOmatic is a great podcast hosting platform for beginners as well as veterans alike. It gets you all the cool, 21st century-like features and supports you at all levels.
11. Megaphone
Lastly, we have a podcast hosting platform for enterprise-level podcasts.
The interesting part is: Megaphone lets podcasters host their creation as well as serves advertisers.
Their features consist of dynamic ads, sales, management, and a lot more.
Not only this, but the platform is trusted by major brands including Vox Media, Gimlet, and Wall Street Journal.
Clearly, Megaphone is in the business of podcasting. It is not only meant to make your voice reach masses but also make a living along the way.
The core focus of the platform remains effective monetization, insightful measurement via analytic tools, and publishing and distribution.
If you're using any other platforms and want to transfer your content over to Megaphone, they do the leg work for you by collecting all your content via RSS feed.
Beyond that, some truly noteworthy features of Megaphone are the ability to forecast the weekly and yearly launches, audience targeting, and insightful business metrics like ad sales, collaboration, and a lot more.
Megaphone is dedicated to helping you scale your business with podcasts.
Another impressive feature of Megaphone is cross-promotion where you promote third-party products/services; if it's for a limited time, you just have to notify Megaphone on the last date and they will take it off.
So that is another task that's taken off of your plate.
Highlights of Megaphone:
Publishing calendar to keep the entire team on the same page
Stirring monetization features
Targeting by demographic
Data-driven approach on analytics
Dynamic Ads
Sophisticated tools
Promotes your services in the podcast
Friendly customer service
Megaphone Pricing
Being an enterprise-centric podcast hosting platform, they offer custom quotes.
Overall, Megaphone is a stellar podcast hosting platform that's ideal for brands with enormous amounts of the audience, downloads, and traffic.
This tool is not for beginners or those who have limited bandwidth on budget.
The target audience for Megaphone is only the enterprise level podcasters.
Therefore, once you outgrow platforms that provide limited functionality, you know you need to step into Megaphone.
Lastly, the platform is a great choice for busy entrepreneurs since it takes a ton of burden off your shoulder and allows you to host your podcast and monetize it really well.
How to Select the Best Podcast Hosting?
Now that we have reached the end of this article, before wrapping up, I will leave you with some considerate tips.
After looking at the top 11 podcast hosting platforms, I assume you're pondering over the thought: which one is the perfect fit for me?
With the endless options and possibilities available, it is easy to get down the rabbit-hole. Therefore, here are some ways to know which platform is right for your business type.
Each platform is unique in its own way and which platform you select boils down to your goals and your purpose of creating podcasts.
If you are an absolute beginner, you might want to start with a free platform that does not have a huge learning curve.
This will give you a deeper understanding and hands-on experience of hosting a podcast.
Moreover, you will know exactly where you need the most assistance and what is your budget. This will make your purchase decisions smooth.
If you're a busy entrepreneur, have a decent experience of podcasting, and think you can make full use of bells and whistles, then it is wise to invest in any of the above-mentioned podcast hosting platforms and kickstart your podcasting journey.
To further aid your decision, here are some of the questions and factors you should consider before zeroing in on your perfect podium:
How much are you willing to spend?
What is the level of your expertise?
Do you require a website and/or a blog?
Customer service
Audio quality
Marketing and growth features of the platform
Learning curve
Moreover, the way each company has framed its pricing is different.
Some offer forever free plan, while others have only one paid plan. Other platforms have 2-5 different pricing plans. So that is yet another factor to be taken into consideration.
Now, let's wrap it up!
Best Podcast Hosting Reddit
So these were top 11 podcast hosting platforms for you in 2023 and beyond.
Listed above are the platforms that provide free to up to $99/month packages and more. All of these help you host your podcast and grow your audience with each one having some distinct features.
My top picks are:
Buzzsprout
Podbean
Fireside
Megaphone