There are several cloud hosting providers that are promising to provide cloud servers at no cost. What is free if you don't get reliable service and is excruciatingly slow? Some genuine service providers don't always offer completely free cloud hosting services, as quality is never free. However, the top cloud hosting services let you try their platform for free without any trickery or false promises.
Free cloud servers have certain limitations, and you'll likely be working with a limited number of resources, and users can't expect any level of customer support as well. If you are looking to launch a serious project, then I will recommend you select a paid option. However, it is important to note that you can pay budget prices and still have the power of the cloud. In this article, I've listed a few free cloud hosting platforms and explained how you can maximize their potential to power your website and other resources.
If you are short on time, here are my top picks for the best cloud-hosting providers
Cloudways – Scalable and Reliable Managed Cloud Hosting Solution
Kamatera – World-Class Cloud Infrastructure
Click here to try Cloudways For Free
Cloudways Promo Code 2023: Jeremy20
What is a Cloud Hosting Server?
A cloud hosting server doesn't have a distinct definition; however, I'll explain it in a simple way. Cloud hosting is basically a cluster of servers that help store a copy of your website's file on each server, which makes it a safer option for every use. This gives you greater scalability and flexibility to quickly make changes. If you have hosted your website on traditional servers and if a server crashes or faces any technical error, it may impact your website. This is why a cloud hosting solution is great to solve the problem and make your website safe and secure.
How to Classify the Best Free Cloud Hosting Services?
While selecting the best free cloud hosting services, we've focused on some key elements that you should look at while choosing the best free cloud hosting server.
Multiple Data Centres- Free cloud servers don't mean that you can select a host that has only a few servers. The best cloud hosting platforms have multiple data centers around the world. You can select the hosting provider that is closest to your location to get the best results.
Access to resources- Free cloud hosting platforms have certain limitations in their resources. What differentiates the best is the ones that come with enough resources that would match paid resources of other servers.
Uptime and reliability- To offer free cloud hosting is one thing, but giving the right infrastructure is important to make it shine. Select a provider that guarantees reliability and abundant servers, which will translate into high uptime and blazing speeds.
Scalability- Being successful in running sub-par hosting will be the biggest fear. Most platforms are hardly scalable, so once you get traffic, the website is going to grind to a halt. Select a provider that gives you room to grow efficiently.
Developer friendly- If you want to develop the best apps in the least time, you need to select a platform that makes things easier and is developer-oriented to streamline your processes.
Best Free Cloud Servers
1. Kinsta – Entirely Free Static Site Hosting
Click Here to Try Kinsta Static Hosting
A static website comprises web pages that remain fixed, delivering content exactly as stored to the user's web browser. These pages do not involve dynamic elements or server-side processing, maintaining consistency in the content delivered to the user.
What You Get for Free With Static Site Hosting
In addition to the tools used to build and deploy your static sites, free SSL certificates, support for custom domain names, and an optional API for site management, Kinsta's free hosting is available for those whose projects adhere to the following (generous) limits:
100 static sites per company
1 concurrent build per site
1 GB build image size per site
600 build minutes per month per company
100 GB bandwidth per month per company
At Kinsta, the process of utilizing Static Site Hosting involves initiating a project within a Git repository, hosted via platforms like BitBucket, GitHub, or GitLab. MyKinsta serves as the central hub to manage the connection to the Git repository and configure the settings necessary for site building and deployment.
It's worth noting that your website doesn't necessarily need to be constructed using a static site generator. As long as the static web assets can be stored within a repository on one of the compatible Git hosts, Kinsta allows deployment as a static site.
Click Here to Try Kinsta Static Hosting
2. Cloudways – Scalable and Reliable Managed Cloud Hosting Solution
Cloudways is a fast and fully managed cloud hosting solution that has a great infrastructural setup. The platform will manage all your hosting requirements, so you just have to install CMS, and you are good to go. Configuring the cloud servers has never been as simple due to the pre-configured servers offered by Cloudways. You can efficiently access their services within just a few clicks.
Click here to try Cloudways For Free
Cloudways Promo Code 2023: Jeremy20
Customers can pay as they go and are offered a custom control panel that helps in the collaboration and management of multiple projects. The platform can be customized by choosing how much RAM, bandwidth, and database storage you need with just a click of a mouse. The cloud services of the platform are not completely free, but it offers a 3-day trial period where you can check its features and performance. Its paid plan starts as low as $11 per month, which is considerably cheaper with the features its offers.
You'll be surprised to learn that my website Jeremenynoronha.com is run using Cloudways. So, you can be assured that Cloudways is one of the finest web hosting providers to offer the best performance and functionality.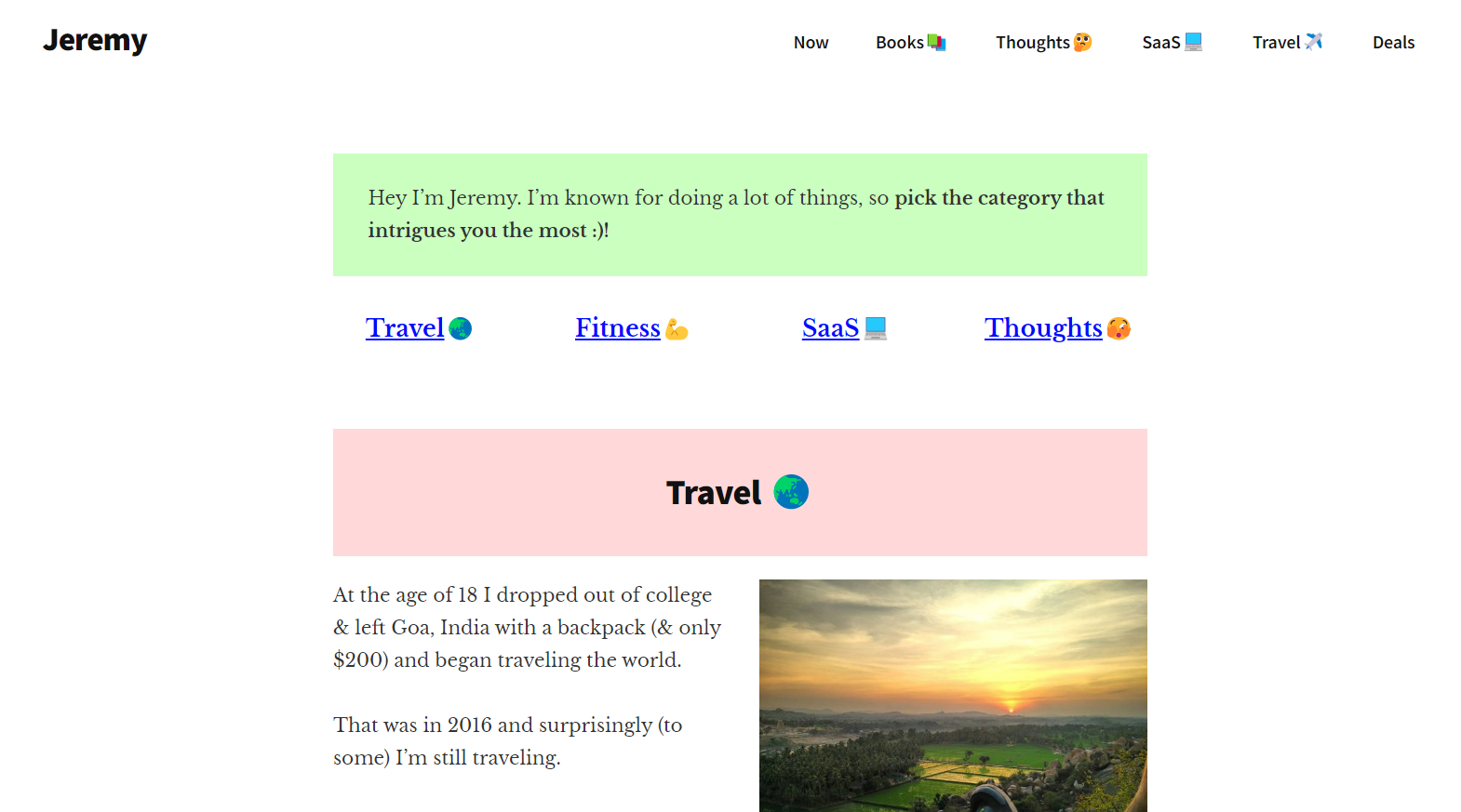 Features
Unlimited applications- Cloudways lets you install as many applications without requiring causing any interruption or restrictions to your application.
Data centers- Cloudways doesn't offer data center hosting, but it offers great location hosting options that you can use to host your web applications. Currently, it has data centers across 65+ locations throughout the world. You can select the one that is closest to your location to extract the best performance.
Speed and uptime- Cloudways has exceptional speed, giving it a performance-based service to rank higher on Google. The hosting stack provides exceptional speed and is fitted with different systems. The cloud hosting solution offers a 99.99% uptime, making it reliable and respected in the market.
Security- Security is the utmost feature offered by Cloudways. It is packed with excellent security that includes
Free SSL certificate
Create an IP address whitelist
Dedicated Firewall
Regular security patch
Two-factor authentication
Bot protection
Advanced DDoS Protection
Login security
Application isolation
Bug bounty program
Regular security patching
Web Application Firewall
Free migration- Cloudways has a single site migration feature that will help migrate your website's data at no cost. If you cannot do it by yourself, then you can contact the team who will efficiently get you running without any fuss.
Complete control- Cloudways gives you complete control of your UI and lets you check a number of parameters, deploy applications and upgrade your packages. You have access to 1-click backup and restore features.
Server monitoring- Cloudways allows users to monitor applications that are hosted on their servers. The platform lets you monitor 15 variables, which is important to anticipate a surge in traffic and upgrade plans to temporarily accommodate it.
Automated backup system- The smart monitoring feature of Cloudways gives users the ability to create an automatic backup of their data. This can be done without any active involvement.
Vertical scaling- Scaling your resources is important to control your applications to act like a pro. The feature gives you server resources at a glance and offers enhanced flexibility to scale up. This is great to increase your overall website capacity and performance.
Cloudflare add-ons- Cloudways provides the Cloudflare add-on, which helps to speed up your website loading and performance. You also have access to different integrations to enhance your website features.
Support- If you ever run into any issues, then Cloudways offers 24/7 support where you can find all the answers to your questions. The platform offers support via live chat, phone access, and online tickets. If you want advanced support, you can select its plan starting at $100 per month. It helps speed up your response time and opens up a wider world.
Pros
Simple user interface
Instant setup
Fully managed services
Exceptional speed and uptime
Extremely scalable
Top-notch security
Great load-handling capacity
Good customer support
Cons
Setup can get complicated
No domain services
Less control over certain features
3. Kamatera – World-Class Cloud Infrastructure
Kamatera is another great global cloud hosting platform that powers enterprise-grade cloud infrastructure products for organizations of different sizes. The platform was established in 1995 with the aim to make hosting solutions accessible to everyone. Despite lacking a forever-free plan, it offers great value for money and has a 30-day trial period where you can check all its features and decide whether you want to select its paid plans.
Click here to try Kamatera For Free
Kamatera uses a VPS-style service that is tailored to meet the needs of its users, meaning that you can pick exactly what you need. Like many cloud hosts, the platform charges by the hour, so you have excellent flexibility. This gives you the ability to quickly scale up your server to meet your needs on a budget. Its 30-day trial period allows you to scale a custom cloud instance, having a monthly value of $100.
The loading time of Kamatera is fast, and it has a perfect uptime. Customers can enjoy its user-friendly interface and a choice of nearly 60 operating systems. It also has add-ons like SSL certificates, databases, and email configurations available for additional fees. Its paid plans start at $4 per month and are very affordable compared to its competition while offering comparable or better performance in most cases.
Features
Simple setup- Kamatera's cloud administration panel allows you to create and replicate servers efficiently. You don't need any specialized technological expertise to complete the setup process, as it can be done within a few seconds. This allows the development process to be swift and simple.
Customizable dashboard- One of the features that make Kamatera stand out is the opportunity to create your own server management dashboard. Various modules on the dashboard, including billing, available resources, and statistical representations, are completely customizable. This enables you to move modules using its simple drag and drop interface.
Data Centers- Kamatera has data centers located across 4 continents with 18 locations. This gives them ultimate availability and performance. These data centers are purpose-built and have no single point of failure. They have a 99.95% uptime guarantee that ensures your website is always up.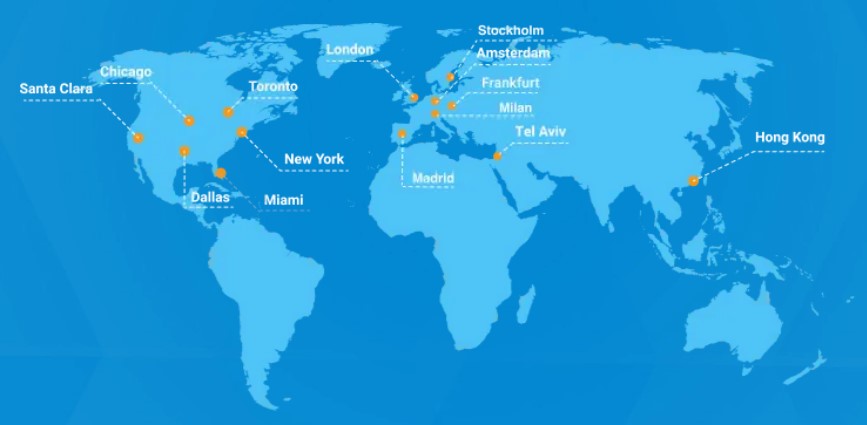 Scalability and reliability- Kamatera allows the features and performance to be efficiently scaled higher. With the platform, you can add load balancers, firewalls, private networks, and much more. You can easily scale out to hundreds of servers within a few seconds. Its data centers and performance are reliable and can handle stress efficiently.
Choice of web hosting panels and OS- Kamatera allows you to set up your preferred web hosting panels in a few minutes. These include multiple versions of Windows servers and Linux distributions. Further, you can request a cPanel or Plesk to be installed directly.
Cheap automatic backup solution- Kamatera doesn't have an automatic backup solution. However, it has a small added fee to backup up your data every day. This is done as an offsite storage to protect against data loss.
Security- The servers on Kamatera are hosted on Equinix and Digital Reality, two of the industry's trusted data center platforms. Its quality and security adhere to the most stringent standards, which included ISO, PCI, DSS, SOC1, and SOC2 standards. It doesn't offer free SSL certificates, but you can add one. Further, its Cloud firewall is industry-leading against assaults and can be added for a small fee.
Free static IP- Kamatera's servers come with a free public static IP, which adds to its overall value.
Support- You can always be assured to receive excellent support from the Kamatera platform. Its knowledgeable staff offers lightning-fast response times using live chat, phone, or email 24×7.
Pros
99.95% uptime guarantee
Best data centers with a global presence
Top security features
Great flexibility, customization, and scalability
Free site migrations
30-day free trial on its cloud servers
Prompt customer support
Cons
Focused mostly on enterprise solutions
No free backups or SSL certificates
Self-help options have to be improved
4. Amazon Web Services – Fast, Reliable, Secure, and Free Cloud Hosting Infrastructure
Amazon Web Services offer a cloud web hosting solution that provides businesses and government organizations with low-cost opportunities to deliver their web applications and websites. It offers an array of services, from cloud instances to storage solutions, that offer quantum technologies and machine learning. The best fit for a web host is the AWS EC2 services. Here, you get a huge list of cloud instances that are easily scalable, reliable, and amazingly fast.
The best part about the service is that it is free for 12 months as it is part of the AWS free tier that offers a wide array of cloud solutions without any cost. You have certain limitations, like 750 computing hours per month with the free EC2 instance. However, this may still offer plenty of time to get the value out of AWS.
AWS offers several plans that suit a wide range of needs for small and large organizations. This includes the choice of a Windows server or a Linux server. There is also an option to select unmanaged and managed cloud hosting solutions. This is not enough for a production-ready site, but you can install WordPress or other advanced frameworks like Django and Node.js.
Once your free plan expires, you can select more data in their monthly allowance. It offers a simple pay-as-you-go pricing model that starts at $3 per month. Customers can select plans that vary based on cloud storage sizes and customer support.
Features
Complete control- AWS gives you complete control and is fully customizable, which will put a lot of responsibility on you. Its interface isn't pretty, so you will need to work overtime to make it perfectly configured to suit your demands.
Excellent CPU performance- The free t2. Micro instance offered by the platform gives users access to 1 GB RAM and 1 vCPU. The CPU in low-traffic periods gives you access to only about 10% of the CPU. However, during heavy traffic hours, it is burstable to deliver the performance of its CPU core.
Solid storage and database services- The free tier plan of AWS gives you access to 5 GB of object storage with 30 GB of block storage. You'll also get a generous allowance of 750 hours per month of MySQL, PostgreSQL, MariaDB, or SQL databases with 20 GB of SSD storage capacity.
Scalable into high-performance machines- Once you have an active account with AWS, you can add more computing instances. You simply have to pick an instant size and location to deploy it within minutes.
Data Centers- AWS cloud solution spans 99 available zones across 31 geographic regions around the world. You can easily connect to the server closest to your location.
Security- AWS makes use of an end-to-end approach to secure and harden your infrastructure. The platform has world-class experts who will monitor your safety and maintain a broad selection of innovative security services. This will allow you to meet all your security and regulatory needs.
Broad platform support- AWS allows you to use whatever CMS you like, which includes WordPress, Drupal, Joomla, and much more. It also supports some popular platforms, like Java, PHP, Node.js, Ruby, and .Net.
High performance- Amazon Web Services use auto-scaling and elastic load balancing to enhance your performance. Its infrastructure allows you to compute and store resources when you need them.
Pros
Simple and easy to use
Unlimited server capability
Reliable encryption and security
Launch applications in multiple regions around the world in a few clicks
Great flexibility and affordability
Excellent innovation compared to other cloud service providers
Good Support
Cons
The user interface needs some improvement
Has some security limitations
AWS sets default limits on resources which vary from one region to the other
5. Google Cloud – Always Free Cloud Hosting Solution
Google Cloud is one of the most trusted cloud service providers in the market. It is the subsidiary of Google that offers best-in-class free cloud hosting solutions for startups. It is not the easiest platform to work with if you are a novice developer. However, you can be assured that it is one of the most powerful cloud services available in the market today. It is not as fast as the other platforms mentioned above, but it has a huge network that allows you to extend your reach and access it across the globe.
The Compute Engine instances offer the best bet if you are looking to host a website or application. Google Cloud's e2-micro instance is forever free and offers plenty of storage to work with. It offers 30 GB of persistent SSD storage with 5 GB extra for snapshots, and the free tier also has another 5 GB US-region multi-purpose cloud storage. However, the free e2-micro instance can be deployed in a select few US data centers. Here, you get only 1 GB monthly bandwidth, and it is worth going with if it fulfills all your requirements.
Create an account today to evaluate how Google Cloud products perform in the real world. New customers are offered $300 worth of free credits to run tests and deploy workloads. All customers can utilize 20+ products for free until their monthly usage limits. With Google Cloud, you only pay for services, and it has no up-front fees or termination charges. The prices vary from product and usage, and it starts at $45; contact the sales team to get more information.
Features
Generous resources- The e2-micro free tier offered by Google Cloud has a comfortable amount of storage. It is powered by 2 vCPUs and 1 GB of RAM. These vCPUs are burstable, like that offered by AWS. You can access 12.5% of the CPU, while you can burst to 2 full vCPUs for short periods.
Data Centers- Currently, Google Cloud has data centers in 37 regions with 187 network edge locations. It is looking to continuously expand in different regions.
Great allowance for new users- Google Cloud gives new accounts access to a $300 free credit for 90 days. It can be used to try powerful cloud instances and test any number of GCPs for other services.
Multiple APIs to integrate- Google Cloud offers multiple APIs that can be integrated into your products or websites. This helps in boosting the performance of your website or other resources.
Live migration- One big advantage of Google Cloud is that you can perform a live migration of virtual machines even during maintenance. This means you can easily migrate live loads and there will be no loads and downtime in your services or websites.
Strong security- The security of Google Cloud is supported by over 500 experts around the clock using decades of research and development. Google has made process-based and physical security investments so customers get the best security.
Access to Google's advanced technologies- Google is a leader in different fields, like speech recognition, artificial intelligence, and diagnostics. You get access to them on the free plans or free trials.
Access to Google App Engine for free- The free tier gives you limited usage of basic cloud instances of Google's App Engine, which is a fully-managed platform for developing and hosting web apps.
Scalability- The cloud servers of Google Cloud are highly scalable and utilize auto-scaling to automatically adjust the sum of the virtual machine instances that are hosting the application.
Data backups- Google Cloud offers four data backups and cold line storage for different region types. If your application or components experience any issues, then backups will be done automatically.
Pros
Best hardware technology
A perfect option for cloud-native businesses
Rapid development that facilitates easy interaction
Strict data statistics and storage
Simple interaction and very flexible
Great uptime of 99.99%
Good documentation
Nice touch and open-source integration
Cons
Slightly tough configuration
It is not beginner friendly
Downloading the data from Google Cloud can be expensive
6. Heroku – Streamlined Cloud Services for Developers
Heroku is one of the cloud hosting services that provide a service that is simple and easy to use for the end-user. The platform has isolated Linux containers called Dynos that offer a fully-managed runtime in the environment. The platform-as-a-service for hosting enterprise applications offers complementary private spaces and a cloud database service. All you need to do using the Heroku platform is to deploy your code from Git or Docker. The platform can efficiently build and run your web application without requiring extra work from you.
Heroku automatically keeps the underlying operating system and libraries updated with the latest security patches and features. This will create new releases with every deployment, which can be easily rolled back. It is a great platform that gives users more time to focus on development. Heroku is a renowned tool that is employed for cloud testing of apps around the world.
While Heroku doesn't offer a free Dyno due to its constant misuse. It doesn't even have a trial period or money-back guarantee to try its service. The platform has a really low entry price, especially on its Basic Dyno. You can pay for it as you go, and you can test its 512 MB and 1 vCPU instance for a short period. All you have to do is just pay a few cents. Its plan starts at $0.01 per hour, which goes up to $7 per month.
Features
Built-in monitoring- Heroku has built-in monitoring that helps you check response time, CPU load, RAM usage much more. It is efficient to see how your app will run in real-time. This can be done without relying on a third-party service.
Easy to install the add-ons- Different types and add-ons can be utilized to execute different functionalities. There are no hiccups, and you can easily install them for comprehensive usage. Some add-ons offer a free plan, but some come with a free trial.
Buildpacks- Heroku allows you to immediately deploy development environments like PHP, Python, and many other languages. You can easily pre-configure them with all the necessary settings and dependencies.
Visual CD/CI workflow- The dev branches on Heroku pipelines are visually based on whether they are in development, staging, review, or production. You can easily pull requests and create a Review App. Here, you can build a temporary shareable URL that can be employed to propose and test changes.
Smooth scaling- You can easily scale your resources on the cloud platform. The web UI of Heroku using the Command Line Interface lets you smoothly scale abilities as in the dynos.
Descriptive error logs- Heroku has a descriptive error log to ensure a clear debugging process. Other PaaS platforms provide a general message in case of failure; however, Heroku gives a standard error log that eases the debugging process like never before, which gives it an exclusive advantage.
Data Centers- Heroku has data centers hosted on Amazon EC2 instances that are available across most major continents.
Beginner Friendly- If you are planning to host a primary app or product, then you can use Heroku without running into any issues. Its setup process is simple and consists of detailed documentation to help users carry out the functionalities.
Code and data rollback- Heroku works fearlessly to build a system and Postgres service that allow you to code and roll back your code or database with a previous state in an instance.
Database forks- The feature allows you to clone the database to test the new schema migrations and dataclips. This helps you make better business decisions to share questions and interact in other ways.
Pros
Simple end-to-end service
A great choice for beginners
Awesome documentation
Easy to add collaborators
Smooth scaling
Descriptive error logs with exclusive servers
99.95% uptime
Multiple types of plugin support
Cons
Doesn't offer any static IP addresses
Not suitable for large organizations
May be expensive for those with sharp-tier assessments
7. Microsoft Azure – Free Virtual Machine with Generous Resources
Microsoft Azure is a cloud computing platform that is the jack of all trades but the master of none. The platform offers a free product system that is similar to that offered by AWS and Google Cloud. Some services offered by them are free for life, but some are available for free for 12 months. Azure has thousands of services, but a vast majority of them will not interest you unless you are looking for some specialty needs. The cloud servers that are available for free on this platform offer a virtual machine, a good database, storage, and excellent bandwidth.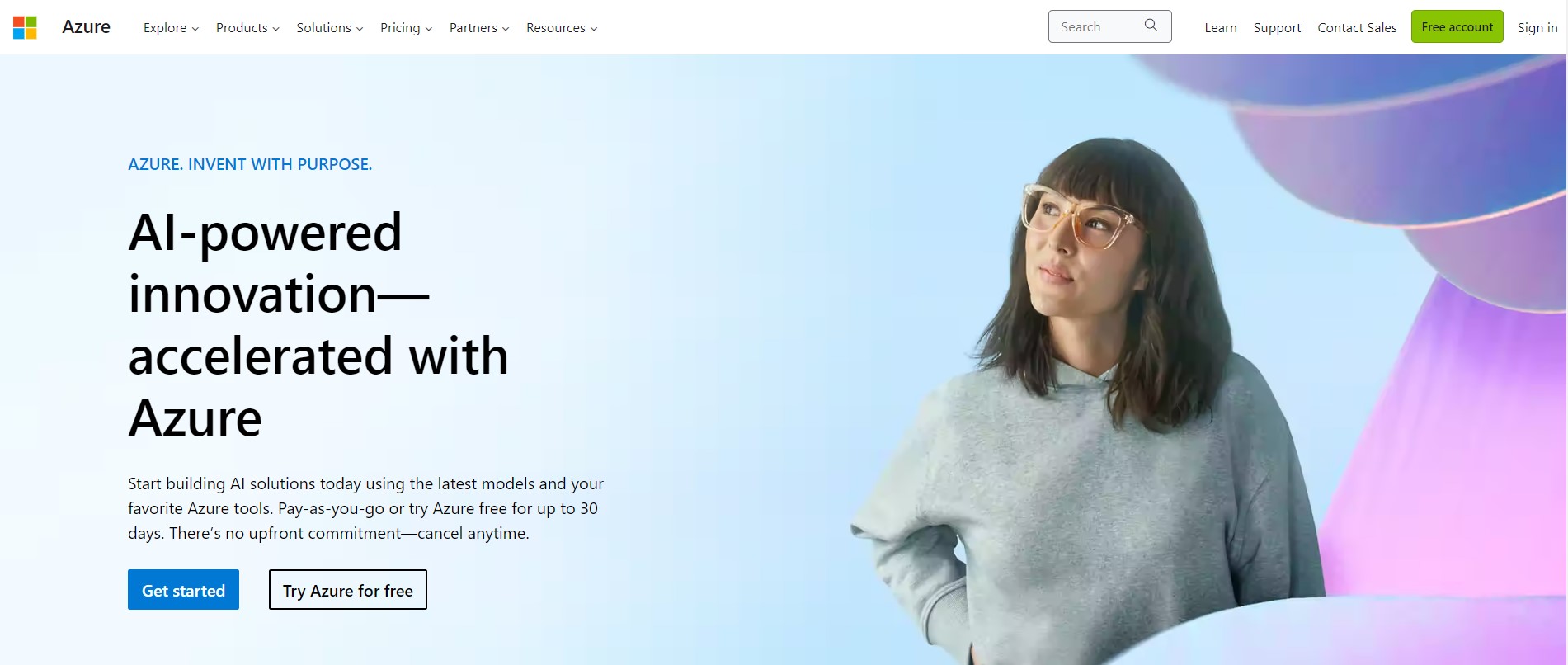 Combining the free services allows you to find the setup that is adequate to achieve smooth web hosting. The virtual machine is not very special, and it has only 1 vCPU with 1 GB RAM. However, you can easily add two 64 GB SSD drives for block storage and a fully-managed 32 GB MySQL database completely free. Apart from this, you are also offered 15 GB of data transfer.
Microsoft Azure is a great choice if somebody requires cloud computing, artificial intelligence, and blockchain platform along with web hosting. However, it can be overkill if you only want to host a personal site. The platform has a forever free plan, and it doesn't have any beginner-friendly tools like easy installers, proprietary templates, and website transfers. Its performance is significantly disappointing compared to other platforms in this list. The paid plan offered by the platform starts at $13 per month.
Features
One-stop shop- Microsoft Azure claims to be a hosting provider dedicated to cloud computing. It has 100 different services, but you will only require a few. Its AI services are outstanding, and its beginner-friendly interface makes it one to look out for in this space.
Data Center- Microsoft Azure covers 140 countries across 54 regions. The platform claims it is available in more regions than other cloud hosting providers; however, its coverage is limited in certain parts of the world.
Super secure- Azure has invested in a lot of resources that have made the platform very secure. Microsoft gives you security control integrated directly into the firmware and hardware. However, you have to beware that Azure is very popular, making it a target for attackers that may weaken your account.
Free $200 credit- New customers on Azure are offered 12 months of popular free services and over 25 items that will always remain free. Users get a $200 credit that can be utilized to test the platform services for 30 days. The free services include Linux and Windows virtual machines, SQL database, file storage, and offers 30,000 monthly calls on Microsoft's face API.
Azure for students- If you are a student and want to learn about Microsoft Azure, then you can sign up to the university or school email address and get $100 free credits without requiring a credit card. Students can renew their application and each year get access to another $100 free credit.
Aways free App service- Microsoft Azure helps you to develop up to 10 web apps for free utilizing its fully managed APP service. It is integrated with CI/CD workflows to streamline your development.
Microsoft Learn- Microsoft Azure is tricky to get started if you have no prior experience. However, the platform supports Microsoft Learn, which is a free platform that gives users access to courses that offer certifications at the end of the course.
Customer support- The knowledge center of Microsoft Azure is pretty clunky, and the information is hard enough. Though its community forums are better and offer answers to different questions.
Pros
Can be used to create a hybrid infrastructure
High availability and uptime of 99.95%
Great security
Excellent scalability and flexibility
Integrates nicely with Microsoft products and Salesforce
A cost-effective IT solution
Azure allows you to utilize any framework, tool, and language
Cons
Azure requires expert management and maintenance, which includes patching or server monitoring
It is subject to data transfer fees that are stacked with hidden fees
Not great while offering support due to the sheer volume of customers queries
8. Red Hat OpenShift – Powerful Cloud Server
Red Hat OpenShift is a platform that manages hybrid technologies to help you modernize existing applications and new cloud-native application development. With this, you can deliver at scale across any infrastructure. It used to offer a free starter plan on its cloud platform; however, it is no longer available. But it offers a 30-day free trial of OpenShift for the application development platform. The free trial gives you access to 4 vCPUs and 2 GB of RAM to check its features and performance.
It has a formidable setup, and it will hibernate after 30 minutes of inactivity. Once the 30-day free trial ends, your subscription will get automatically renewed, but you can cancel it before the trial period ends. The platform allows users to focus on managing workloads while developers efficiently deploy the code they want.
The discontinuation of the free plan is a disadvantage, but it is still one of the best cloud-hosting solutions for students today. It is designed to rapidly grow, and it is a great choice for any test project or school you want to design. The price start as low as $0.076 per hour.
Features
Rat Hat developer program- If you sign up for the free trial of OpenShift, you get enrolled directly in its free trial. This gives you access to betas for Red Hat products that require plenty of developer resources, which include interactive tutorials and much more. Once the free trial expires, you will still have access to this program.
Data centers- OpenShift has 2 data centers in the US. However, if it is hosted with AWS or Google Cloud platform, it has plenty of data centers.
Customized managed console- The command line and customized console developed by OpenShift allow you to manage and customize it to configure it efficiently.
Git functionality- Easily push code updates and changes in OpenShift's interface efficiently. This is a great choice for easy team collaborations that enhances its performance.
Great scalability and flexibility- OpenShift simplifies the deployment and management of hybrid infrastructure, which gives users great flexibility. Apps running on the platform can be scaled to thousands of instances across several nodes within seconds.
Development support- The frameworks of OpenShift allow users to quickly install their frameworks and languages, making use of its pre-configured containers.
Advanced security- Red Hat OpenShift offers great security capabilities that give you access control, enterprise registry, and networking with its in-built scanner. The Advanced Cluster security enhances its security capability, like full life cycle vulnerability management, risk profiling, and threat detection.
Pros
Helps expedite the development and deployment process
Easily troubleshoot issues
Automatic application scaling
Backup, restoring, and cloning features
Quay and private repository to secure your environments
Standardized developer workflows
Multiple language support
Cons
Disaster recovery is limited
Lacks monitoring of network traffic across components
Doesn't have the necessary resources like its competitors
Which is the Best Free Cloud Hosting Service?
There are a lot of options that can give you access to cloud hosting services for free or at a lower price, but not all may fit your project. I've tried to narrow down the list of choices and analyzed all their features and performance to help you make the right choice. If you are looking for the best free clouding hosting providers today, you can choose any of the above hosts.
However, if you want my recommendation, then I would suggest the below listed two Cloud hosting platforms.
Cloudways – Scalable and Reliable Managed Cloud Hosting Solution
Kamatera – World-Class Cloud Infrastructure
Click here to try Cloudways For Free
Best Free Cloud Servers FAQs
1. How does cloud hosting work?
Cloud hosting is a solution that hosts its servers on several farms located far away from the user. The customer gets information and can host their website through the internet using the closest server to their location.
2. What is the best cloud server?
All the cloud servers that we have mentioned in this article are the best in the market. My personal recommendation is the Kamatera and Cloudways for their intuitive features that allow you to maximize their uptime and get the best customer support.
3. Can I get free cloud hosting without requiring a credit card?
Most free cloud hosting providers offer only free hosting services temporarily. You will have to purchase one of its paid plans over time, so you'll require a credit card to sign up.
4. Is there a cancellation period for testing cloud hosting?
Yes, you can try the free trial of most cloud hosting services. If you purchase the paid plan, then you can get your money back within 30 to 60 days if you are not satisfied with what is offered by the platform.