Last Updated on June 29, 2022
MailChimp is without a doubt the most popular email marketing tool in the entire world.
In fact, MailChimp gets searched for 280x more than "email marketing software".
And it was the first email marketing software that I ever used.
However….
Being an 800-pound gorilla in the industry means that they're so many other competitors that are cheaper and offer a lot more features and are just objectively better to use. MailChimp is honestly not worth it for most of you reading this. I'll list down why (they're many reasons).
Let's dive into the Best Mailchimp Alternatives in 2022!!
Why reconsider using Mailchimp?
In all honesty, I can't recommend MailChimp to most people and here's why!
1. Expensive
MailChimp got popular for the simple fact that they offer a free plan that allows you to have an email list of up to 2000 people.
However, the moment you leave the free plan and start paying for MailChimp either because you need more features or your email list has grown you'll quickly realize that MailChimp is pretty fucking expensive.
For example, my #1 alternative Mailerlite has a free plan that only allows 1000 people.
So while MailChimp may beat it at the number of people on the "free plan" when it comes to bigger lists Mailerlite is a clear winner.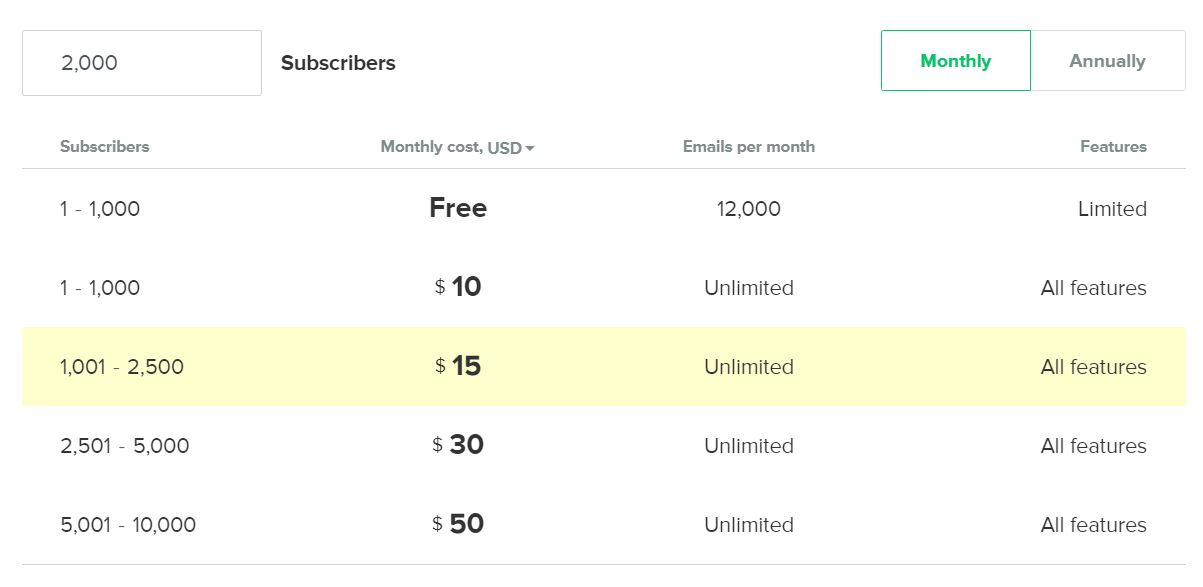 For a list of 5000 people:
MailChimp Standard costs $75/month
Mailerlite costs $21/month
<