According to Hubspot, 59% of marketers say email is their biggest source of ROI. Autoresponders are the easiest email sequence that you can get started with. However, just cause it's simple doesn't mean it's not effective.
But… what Even is an Autoresponder?
Well, basically it's just a sequence of emails that sent to someone you signs up to your email list/buys a product, etc based on actions taken or time. You can even segment your signups and send emails based on certain criteria or action.
Best Autoresponders in 2021
1. Convert Kit – Best Autoresponder For Bloggers
Convert Kit is one of the newer email marketing software has been around since 2013 while many of the other guys on this list have been around since the 90s.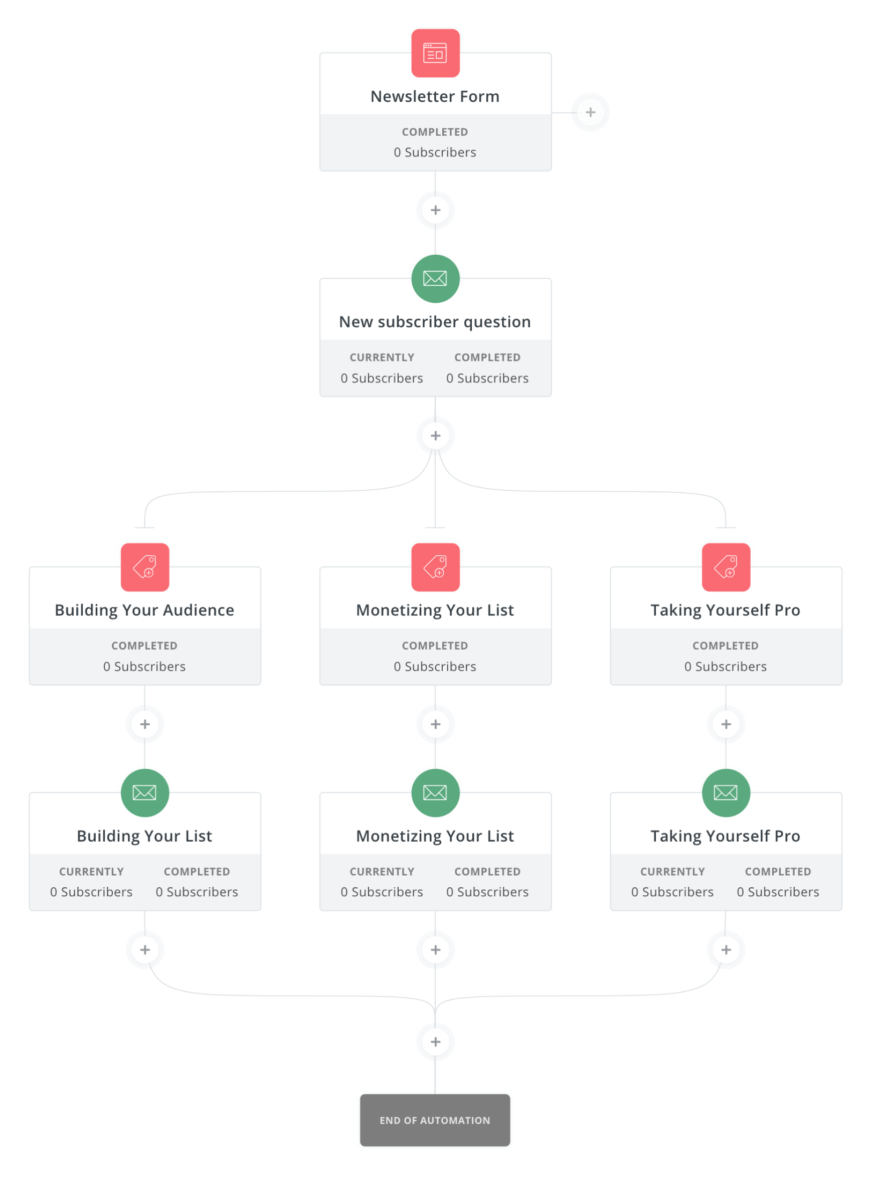 However, Convert Kit is built for creators ie. Bloggers, YouTubers, course creator, podcasters and if you a "creator" it's honestly the best autoresponder out there! It's super easy to use interface makes it easy to launch a marketing campaign.
ConvertKit doesn't have the email marketing features a fortune 500 company may need, however, it fits perfectly for small business owners and bloggers.
Click Here To Sign Up For Free
2. Aweber – Best Autoresponder For Affiliate Marketing
Aweber is one of the tools that made auto-responding most popular. 3 years ago, it was the first autoresponder I ever used!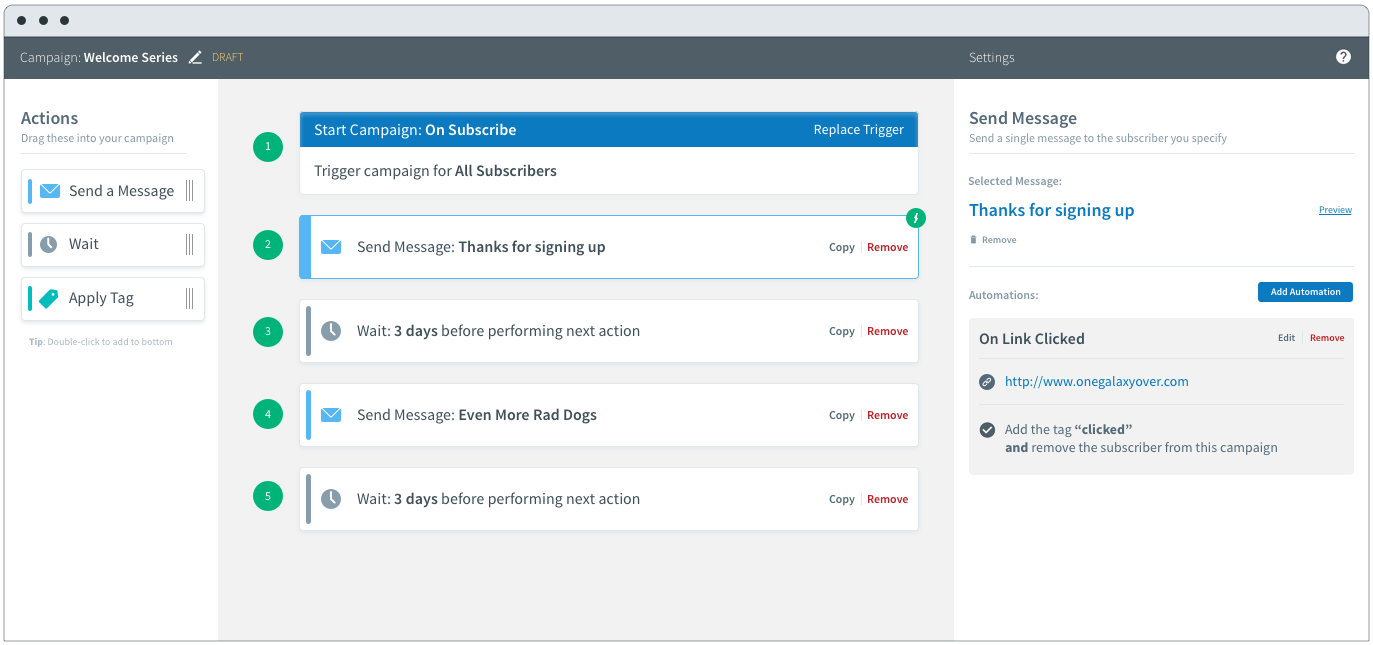 It's a little more pricey than most autoresponders on this list. However, for the features, it offers it's well worth it.
It's most used by big bloggers and business as the user interface is a little complicated for someone just starting out. Aweber has all the features that you would want from an email marketing tool like segmenting, analytics, sign-up forms, templates, and even stock photos.
Click Here To Try Aweber For Free
3. Constant Contact
Constant Contact is one of the most popular email marketing tools out there. Using in the top 5 in terms of use. In terms of features and usability, it's right between Aweber and Convert Kit.
It may not have the same amount of features that Aweber does, but it's much easier to use with it's beautiful drag and drop builder.
Constant Contact's email marketing plans start at $20/month (and comes around to $65/month for an email list of 5000 people) and have one of the highest deliverability rates in the email marketing space.
Try Constant Contact Risk-Free For 60-days
4. Drip – Best Autoresponder For E-commerce Store
If you've spent any time in the online marketing space, you're bound to have come across drip. It's got one of the best email marketing service and automation in the industry.
However…. I wouldn't use drip for any of my projects.
It's geared mainly towards massive eCommerce stores, and the features (and price) match that.
Anything over 5000 subscribers puts you in the "enterprise" category wherein you have to contact their sales to get a quote.
Things like that may work at the enterprise level but I've run side businesses that have grown to >5000 leads and it would suck to have to get on a call just to use an email marketing tools.
When they started out I would've recommended them as an "Autoresponder" however, now I still recommend Drip but only if you're looking for an all in one eCommerce CRM (because it's amazing at that!)
5. MailChimp – Popular Free Autoresponder
MailChimp is one of the most popular email marketing tools out there! In fact, it's the first email marketing tools I used where I built my first email list on my travel blog. However, when I first signed up for MailChimp they didn't have an autoresponder in the free plan (which is why I switched to Aweber).
MailChimp released auto-responding for even their free plan in 2017.
MailChimp Free only allows Up to 2000 subscribers and you can send 10k emails every month (that's only 5 per person!)
Also, if you go for their paid plans you have to sign up for their "standard" plan which costs $50/month for 2500 subscribers. And the automation with MailChimp gets complicated as you scale making it a good choice ONLY if you are small and don't have a budget at all and need a free autoresponder.
6. MailerLite – Best Budget Autoresponder
If you are on a tight budget and can invest in a tool but most of the autoresponders are too expensive, than MailerLite is your savior.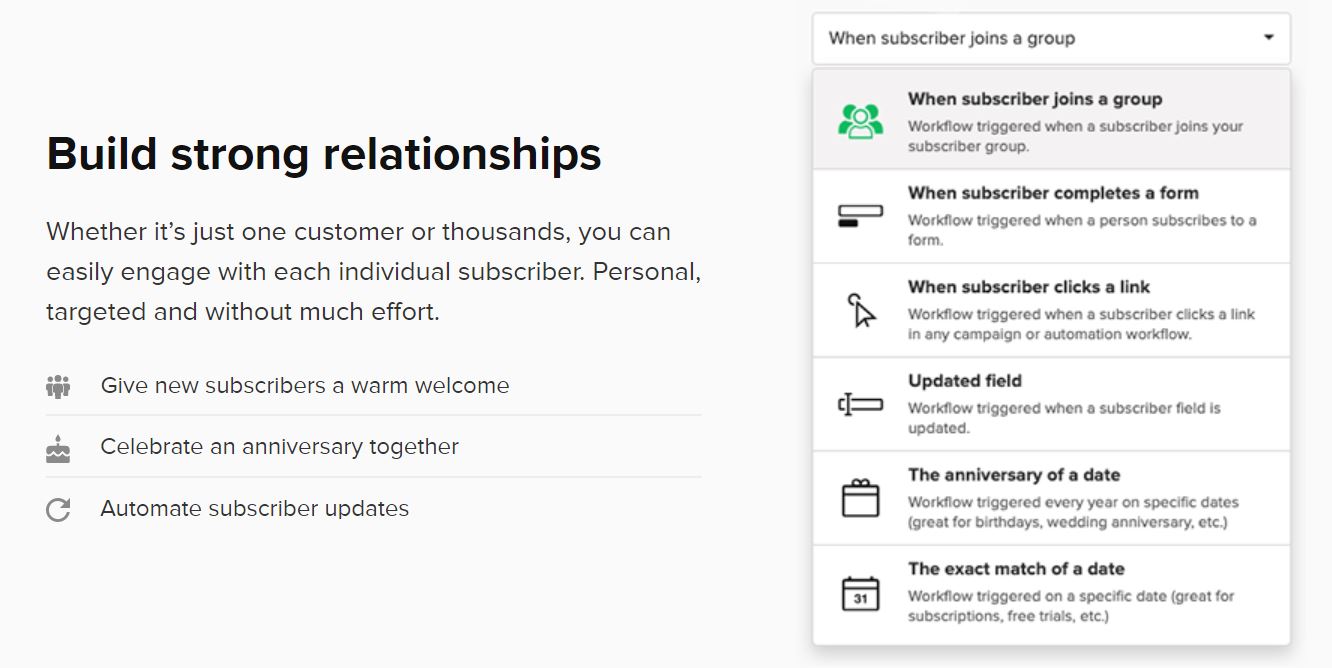 For a list of 15,000 people, MailerLite only costs $50/month. In comparison, all the other options in this list cost over $150 for a list of that size (that's 3x cheaper than their competition)
Now, considering the price you obviously won't get all the features that you would in a powerful tool, however, it's not that bad as you may imagine. It's due to MailerLite that I would recommend you stay away from Mailchimp because of one single reason.
Mailchimp's free plans are worth it (it's free so duh!)
Mailerlite has a free plan (of 1000 people which is half of Mailchimp) but as you grow, it's actually worth it to pay and use Mailterlite! MailerLite has all the automation you would need along with features like abandoned cart emails, Follow up on a purchase and segmentation.
Click Here To Try MailerLite For Free
Best Autoresponder Softwares 
So there you have it, those are my top picks when it comes to the best autoresponders in 2021
As a recap, here are my recommendations and what they're best used for:
Thanks for reading, let me know your thoughts in the comments below!
Read Next: