TLDR: If you're in a hurry the Unbounce is the Best Clickfunnels Alternative according to Reddit!
u/OneWhoDoubts: Used it for about six months and liked it, you can do a pretty good looking and effective landing page pretty quickly. Ended up switching to just editing templates, manly for the flexibility and at the time Unbounce was kind of expensive for my needs. Would definetily recomend it to someone how needs to deploy a good amount a landing pages without much hassel. It has useful features for analytics, conversion tracking, A/B testing and the support team is friendly and really helped me solve all my issues. 9/10 platform.
Click Here to Get 20% OFF Unbounce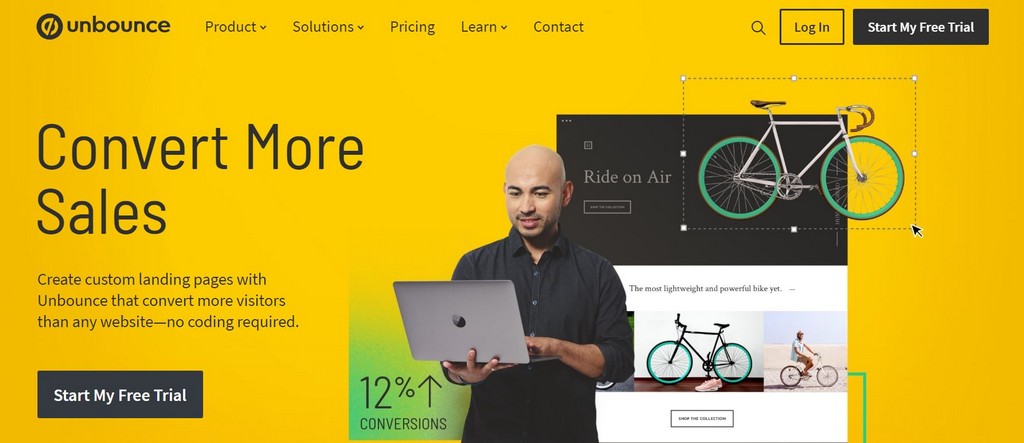 ClickFunnels is one of the most popular landing page and sales builder out there! However, a lot of businesses that I've consulted for eg. Foundr Magazine (where I was the head of SEO) use Clickfunnels for their sales pages.
However….
Clickfunnels is honestly not worth it for most of you reading this. I'll list down why (they're many reasons). Let's dive into the Best ClickFunnels Alternatives in 2023!!
Why use a ClickFunnels Alternative?
I know it would be easy for me to recommend it and earn a sweet commission from Clickfunnels but in all honesty, I can't recommend Clickfunnels to most people and here's why!
1. Extremely Complicated
Once you get started with ClickFunnels, you'll go behind the dashboard and realize that it's got sooooo many features that you have no idea where to start. If you reach out to the support team you'll find that many of them will just redirect to some product that they sell.
So basically to be able to even use ClickFunnels (well) you will need to spend more on learning and most people don't need that. If you are running a solo business, they're so many better ClickFunnels alternatives out there that make it easy to build a landing page.
2. Not your Url, not your authority!
One of the worst things about Clickfunnels and my biggest issue I had when we used them at Foundr was that many people use ClickFunnels links eg. something that looks like foundr.clickfunnels.com, now that's a major issue on 2 fronts.
You are giving ClickFunnels free publicity
Your links aren't going to your domain and instead, it is going to ClickFunnels and as an SEO that's horrible cause you are losing out on good links.
3. Your content isn't in your control
ClickFunnels can choose to shut down your account at any time, you aren't in control of your own business or for that matter your website.
Once when Foundr was going through a major product launch ClickFunnels just went down and there was nothing we could do as it was an outrage on their servers. From then onwards we always made it a point to hardcode our sales.
4. Speed
ClickFunnels is just slow, it's a mammoth when it comes to page size.
Clickfunnels.com is 26.4 MB in size as of today. Can you imagine opening that on a slow mobile connection? It's no wonder Clickfunnels scores a big red F on any speed test on sites like GTmetrix or Pingdom.
Also, ClickFunnels scripts are unnecessarily bloated so you probably lose out on sales due to people dropping off.
Best Clickfunnels Alternative Reddit
1. Unbounce – Best Clickfunnels Alternative According To Reddit
Unbounce's landing page and conversion marketing platform allow marketers to quickly create, launch and test high-converting landing pages, popups, and sticky bars without developers and it's soo much cheaper compared to ClickFunnels!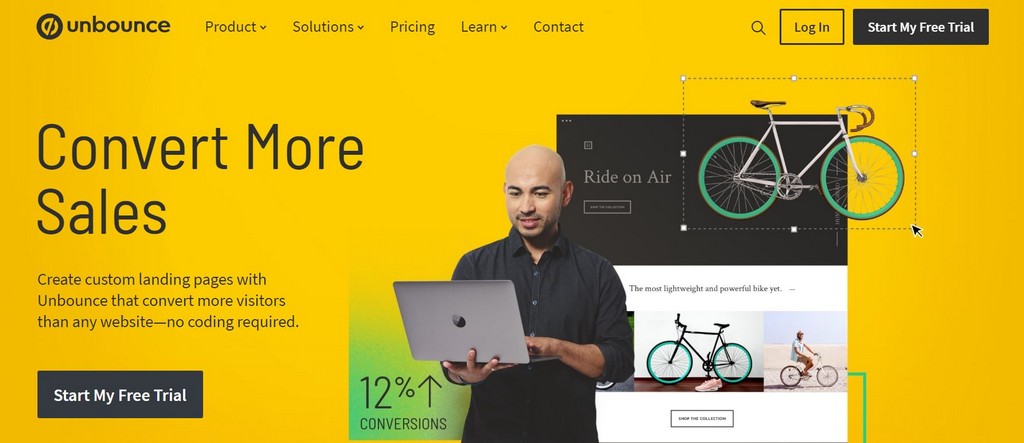 What Reddit has to say about Unbounce:
u/Lumiafan: My agency uses Unbounce, and they've got pretty much everything you'd need
u/fathom53: Unbounce is good and all the leading platforms have a 30 day free trial. Look for the platforms that will integrate with your technology stack and your org can afford. Then test out the one's that meet your needs.
u/xeno_sapien: Unbounce is incredibly fast. Our landing loads in the blink of an eye.
u/OneWhoDoubts: Used it for about six months and liked it, you can do a pretty good looking and effective landing page pretty quickly. Ended up switching to just editing templates, manly for the flexibility and at the time Unbounce was kind of expensive for my needs. Would definetily recomend it to someone how needs to deploy a good amount a landing pages without much hassel. It has useful features for analytics, conversion tracking, A/B testing and the support team is friendly and really helped me solve all my issues. 9/10 platform.
Unlike ClickFunnels which try to upsell you other products (from ClickFunnels), Unbounce Integrates with all of the other tools that you use already use like Hubspot and WordPress.
Some of their integrations include:
Zapier
Sales Force
Marketo
Hubspot
GTM/GA
MailChimp
Google Ads
……and so many more!
With unrivaled customer support, global hosting and 99.95% server uptime, Unbounce has powered over 250 million conversions for marketers around the world.
It doesn't matter if you want to use Popups, sticky bars or just a landing page, Unbounce has you covered.
Use my exclusive Unbounce Discount Code below to get a 30-days free trial and a massive 25% discount on all plans of Unbounce!
Is Unbounce Worth it?
Unbounce was the first landing page in the market, and over the years, it has evolved and grown into a unicorn in this space. Amongst different landing page builders in the market, only a few focus on creating landing pages that convert. Unbounce falls in that category, and it has helped more than 15,000 businesses to grow their business to great heights. Overall, it is very easy to use and convert leads into conversions online. However, it also has advanced customization options to create anything you want these days. Recently, with the addition of sticky bars and popups, it is like Unbounce has 3 tools fitted into one. Further, they have good support and are a great choice for small or big business enterprises.
If your company is serious about converting your visitors into potential leads or clients, then Unbounce should be a great choice for your business.
Unbounce FAQs
1. Is Unbounce easy to use?
Unbounce is easy to use and allows the creation of great landing pages efficiently. Its templates are very intuitive, so someone who is new to the game can easily create professional websites up and running within a few minutes.
2. Can your sell products on Unbounce?
Unbounce helps connect to most eCommerce tools that allow you to showcase and accept payment right on your landing page. All this can be achieved without requiring any coding or technical expertise.
3. What is an Unbounce tool?
Unbounce is a versatile AI-powered landing page builder that has excellent features that allow you to create beautiful and high-performing marketing campaigns in just a few minutes.
4. What happens if you exceed the conversion or traffic limits on your plan
If you are at risk of exceeding your conversions or traffic limits, you'll be informed via mail or through in-app messages by the technical team. In case you go over the limit, Unbounce will upgrade your plan to a higher limit and bill you for the next billing cycle.
As you might have guessed by now, Unbounce and ClickFunnels are not exactly meant to be used for the same purpose. However, some of the uses overlap such as the ability to make web pages visually.
When it comes to building landing pages though, both of them are not really the same in terms of quality and Unbounce is a far better landing page builder than ClickFunnels. Here are some of the reasons why this is the case:
Unbounce's landing page builder is much more flexible and is more powerful when compared to the ClickFunnels landing page builder. The Unbounce landing page builder has way more features and comes with some really useful features like Dynamic Text Replacement which is missing in ClickFunnels.
ClickFunnels is great for creating complete sales funnels and has a number of interesting features such as an integrated email marketing tool. However, this means that creating landing pages is not really the most important part of the tool. This is why its landing page builder is good enough to get the job done but not better than Unbounce's landing page builder.
Click Here To Try Unbounce For Free
2. LeadPages – Cheap ClickFunnels Alternatives
Leadpages is one of the best alternatives out there when it comes to lead generation however it also suffers a little from some of the issues of bloat that ClickFunnels does.
What Reddit has to say about Leadpages:
u/trackingdesk: It really depends the complexity of the funnels. If you need up sell, down sell, and/or split according to "if then that", clickfunnels might be the right solution. If you just need a landing page with ab testing variations, then leadpages might just be enough and cheaper.
u/tk4087: Leadpages was easy to use but has a few limitations that I found hindered the user experience. I wouldn't really recommend it. I've heard some good things about Instapage, but if you can afford it I like some of the all-in-one marketing automation platforms that allow you to build quality landing pages
While Clickfunnels is an "all in one sales platform", LeadPages is more geared towards generating leads and create specialized landing pages. When it comes to landing and sale pages Leadpages has more to offer in terms of functionality like built-in A/B testing and easy UI.
LeadPages has 2 editors, beginner, and expert. So it doesn't matter if you are building your first landing page and want a simple drag and drop builder or if you want to mess around and focus on increasing your conversions by 1%, LeadPages has the tools and functionality you need.
LeadPages also released a new site builder that allows you to build up your entire site using LeadPages so you don't have to use another website builder.
All of the LeadPages plan even the cheapest one (@ $25/month!) allows you to build Unlimited sales pages and allows you to have unlimited Visitors.
Click to Try LeadPages For Free
Leadpages is a powerful tool and comes with a lot of decent features as well. Here are some of the top features of Leadpages:
Free Hosting for Landing Pages: Leadpages also provides free hosting for all landing pages that you create. Of course, you can redirect your own domain to the landing and also integrate any landing pages into your WordPress site effortlessly.
Drag-and-Drop Visual Editing: Building landing pages in Leadpages is made easy by a drag-and-drop visual editor. However, the visual editor on Leadpages is not really as flexible as the editor in Clickfunnels. It is worth noting that the visual editor in Clickfunnels is considered to be one of the best visual editors available today so any other visual editor will pale in comparison.
200+ Pre-Built Templates and Themes: One of the key features of Leadpages is that it comes with more than 200 amazing templates that you can use to get your landing page up and running in no time! If you know what you want, you can have a landing page ready in just 20 minutes! Even though the visual editor is not as flexible as it ideally should be, most of the templates are polished enough that you need minimal editing and customization anyway.
Easy Split Testing: Leadpages also makes split testing your landing pages extremely easy. You can easily set up a control page and different variants and allocate the percentage of traffic that should be directed to each version to help you split test your landing pages and optimize them.
Leadboxes for Easy Two-Step Opt-Ins: One of the best features of Leadpages is Leadboxes which are basically pop-ups that can be added to your landing pages or can be used as standalone pop-ups on any page on your WordPress site. You can create a wide range of different pop-ups using Leadboxes that can be used flexibly. This allows you to create a two-step opt-in process for your landing pages which is extremely effective when it comes to increasing the conversion rate on your landing pages.
SMS Sign-Ups: Leadpages comes with a feature called Leaddigits which allows you to offer SMS sign up to your prospects too. While it is not really a widely used feature, it still offers a lot of niche use cases and can be effective if used correctly.
Lead Magnets: Leadpages also allows you to create lead magnets and distribute them easily. You can easily set up a lead magnet in no time as Leadpages offer a step-by-step guide that you follow.
Click Here To Try Leadpages For Free
3. OptimizePress – ClickFunnels Alternative For WordPress For Courses
If you run a membership site or planning on releasing courses and looking for an alternative to ClickFunnels, then skip the previous 2 Clickfunnel alternatives and go get yourself an OptimizePress account.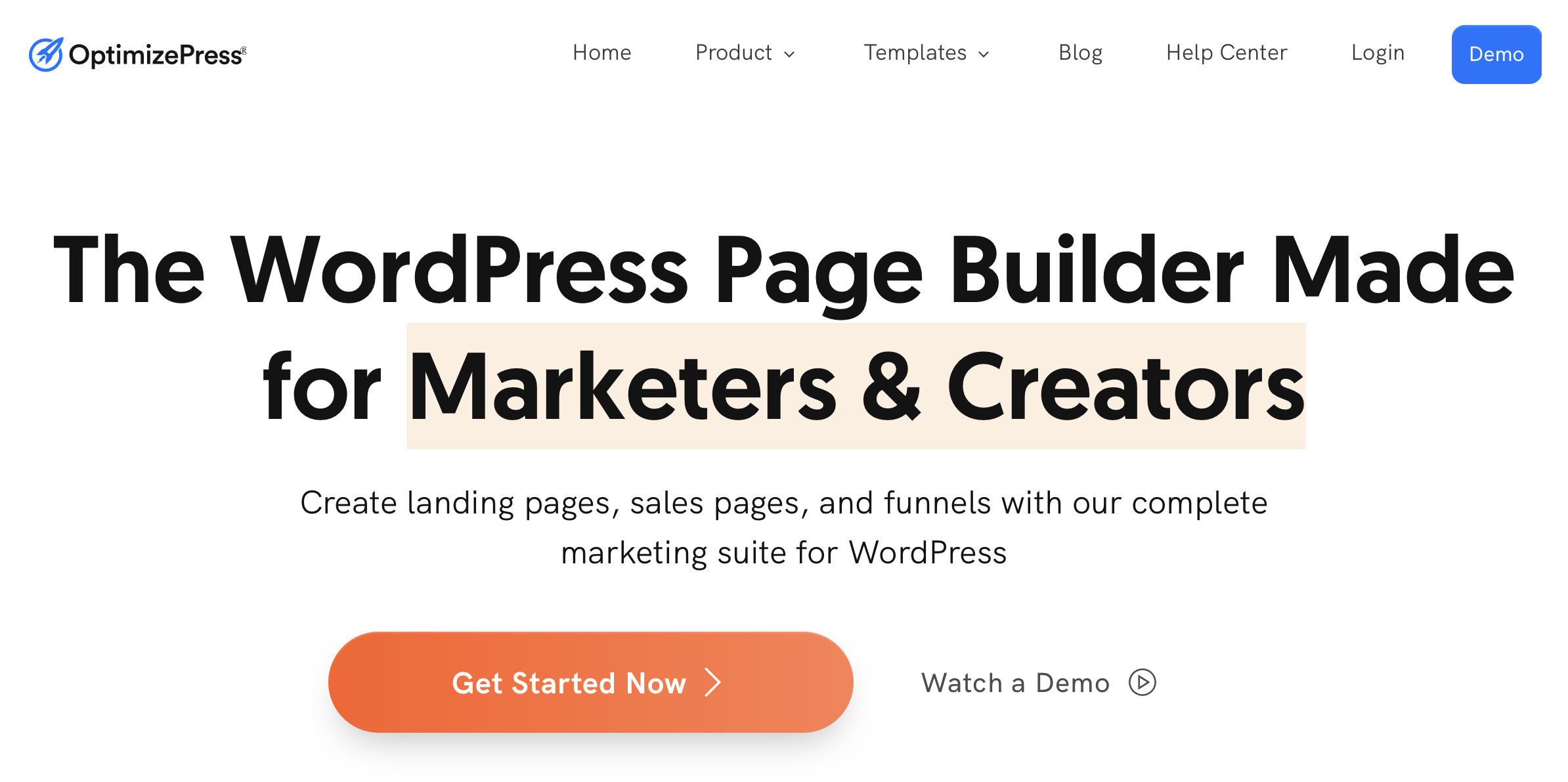 What Reddit has to say about Optimizepress:
u/mrhobbeys: It works and is somewhat easy to use. I had issues when I was first starting out and not being able to customize to the degree I wanted… However, I ran into the same problems when I was using leadpages, and a few others I tried
U/gzaw1- "Yes, try OptimizePress, it's fantastic, and As I said, 10 years ago, its themes were bloated crap, so I'm surprised how much rehaul they did. There is a huge gap in the market for WP landing page builders, and I'm surprised they don't market themselves better or have more market share as it is a great product. You should check out their template pages to see some examples".
U/balancana- "From my experience, OptimizePress 3 is much faster and cheaper".
U/Clarimax- "I have used OptimizePress 3 and haven't looked back ever since".
WordPress has many landing page builders in its plugin directory, but most of them are simple solutions. However, that is not the case with OptimizePress, which offers a complete marketing suite of tools. These tools allow you to convert site visitors to subscribers and funnel them into sales pitches so that they become customers.
OptimizePress is a purpose fit for building landing pages, but you can use it to create posts. However, this is a good thing for all, as plugins that are just used as page builders cater more to meet the requirements of designers that differ greatly from the needs of a marketer and optimizer. If you are looking to build landing pages or funnel pages that are focused on conversions, then its features and development roadmap allow you to suit all your needs. Further, its templates are great if you are planning to build opt-in pages or other sales funnel pages, as you don't have to build everything from scratch as with other page builder plugins on WordPress.
How Easy is it to Set up and use OptimizePress?
Once you have signed up, you can easily download the OptimizePress dashboard plugin for your website. Underneath, you will have access to a large collection of video tutorials that will help you learn to use OptimizePress and see any news or updates. You will also get a checklist that will help you through its installation process.
The platform requires you to license each domain you are planning to use with the plugin. From the dashboard, you can add other plugins of OptimizePress as well as WordPress themes of your choosing. You can install and activate all this on the same dashboard. Once you have uploaded and activated the OptimizePress Dashboard WordPress plugin, you'll be asked to connect it to your main account. After this, you will see the main dashboard and control panel of the platform. From here, you will be able to install and activate the OptimizeBuilder and the Smart Theme.
The layout of the control panel is orderly, and the dashboard has a simple interface. If you have been using WordPress, then you will find its templates easy to use. If not, then you will need to be oriented with it. Finally, its live editor feature and Slider menu make the entire process more intuitive.
Is OptimizePress Worth it?
If you are new to WordPress and page builders, then OptimizePress is an excellent landing page and marketing solution. The platform is extremely fast and easy to use, making them highly versatile. The WordPress plugin helps simplify the task with its drag and drop builder, and each of it can be modified as per requirements. It has a plethora of templates to choose from, so you can be assured to create fantastic funnels to boost your sales. The fast-loading landing pages help garner more traffic and convert your website visitors into customers.
Click Here To Try OptimizePress Now
The latest version, OptimizePress 3, has fixed most issues that were seen in the previous version. The updates to the platform have turned it into a versatile sales funnel builder that enables you to sell more products. It also supports A/B split testing and comes with other top-of-the-line features. Further, they are available at reasonable rates based on the features that they offer.
I have tested several landing page plugins, SaaS landing page builders, and other page builder plugins, but out of them all OptimizePress 3 is the easiest and the most enjoyable to use. If you are planning to build a high-converting landing page, then this is a great option.
OptimizePress FAQs
1. Will pages on OptimizePress 2.0 work with the 3.0 version?
You can run OptimizePress 3.0 alongside the 2.0 version without having any issues. This means you can use the older design while also getting the benefits of OptimizePress 3.0. Here, you will need to have both plugins installed, and a developer has to make them compatible. At the moment in time, OptimizePress is supporting the 2.0 version, but it is recommended you upgrade it to the 3.0 version as it is a huge improvement.
2. What are the requirements to use OptimizePress 3.0?
OptimizePress is a WordPress plugin, so you'll need to have a WordPress website to use the plugin. Further, your server will need to have PHP 7 version or higher, which is what most WordPress hosts support and are using.
3. Do you have to use the OptimizePress theme?
OptimizePress 3.0 comes with its own theme; however, you will not be forced to use its theme. So, you are free to keep your existing theme or choose from any theme available on WordPress.
4. Can you build your traditional page and posts with OptimizePress?
OptimizePress allows you to build landing pages or any membership sites. You can also use it as a traditional page builder, like Elementor.
4. Divi By Elegant Themes – Best ClickFunnels WordPress Alternative For Beginners
All of these tools including Clickfunnels are all dedicated towards online marketers and honestly, I wouldn't recommend any of them to people just starting out. It's kinda like throwing money down the drain.
If you are a beginner blogger who just wants to build a simple website I would recommend the Divi Theme by Elegant Themes.
Click Here To Get The Discount While It Lasts

What Reddit has to say about the Divi Sales Funnel Builder:
u/sonofmo "I like Divi as it is easy to teach. I can accustom a designer or client with no experience in website management and get them updating their own sites in no time, while I can enjoy more free time".
u/ParadoxAndConfusion "Divi generates Press Pro and Blocks. It is the leanest and fastest app anywhere with great developer support".
u/beingwp "Most beginners on WordPress are bewildered when it comes to picking a reliable theme for their website. There are several free and paid options. Which one should I pick from the crowd? The answer is the Divi theme, as it is simple to use and highly responsive in its functionality.
Divi is great for beginners who want a simple drag and drop builder to build websites and also the ability to easily build opt-in, landing and sales pages.
Also, the best thing about Divi is that's it's an entire drag and drop theme builder. It's basically like using Squarespace or one of those drag-and-drop website builders. Also, you don't have to pay extra for a theme as well as Framework like you have to do with StudioPress, it's all on a single theme.
My friend Mark was able to go from "no idea about WordPress" to building websites for hotels and businesses thanks to the Divi Theme.
Most competitors to ClickFunnels averages out at $100/month. However, With Elegant themes — you can get access to it for a single purchase!
For about $89 you are able over 88 themes and five premium plugins for a year, and if you don't want to renew it every year, the sum of $249 is enough for a lifetime one-time payment.
5. Thrive Themes – Best ClickFunnels Alternative for WordPress
Thrive Themes is insanely cheaper than ClickFunnels. If you compare Thrive Membership with the cheapest Clickfunnels plan, It's 5 times cheaper.
Thrive Membership from Thrive Themes only costs $19/month, which includes all the current and future themes and plugins from Thrive like:
Most Online Marketers have to combine a ton of tools, to create a fragile system that can break with one wrong plugin upgrade.
Let's take the average cost of tools that most marketing guys like me use:
OptinMonster: $19/mo
Clickfunnels: $97/mo
Elementor Pro: $199/year (17$/mo)
Astra Theme: $59/year ($5/mo)
Learndash: $159/year ($13/mo)
Adding all these tools together you could end up paying over $150/month!
Thrive Membership can do EVERYTHING the above tools can do together and MORE! All that for only $19/month. You must be crazzzyy if you think Thrive Membership isn't worth it at that price.
You can get all of Thrive Themes's current and future products at a  24% Discount by signing by for Thrive Membership. Simply click the link below and sign up using the Annual plan.
Click Here To Get The Thrive Membership
Thrive Themes vs ClickFunnels
While Thrive Themes doesn't market itself as a "sales funnel builder" like ClickFunnel. Thrive Comes built-in with all the tools and functionality that you would need to build a sales funnel.
Clickfunnels is advertised as being the "all in one" solution for many marketing but in reality, many people who start using ClickFunnels have to use third-party tools and services for emails and other integrations.
Thrive Themes while not being an "all in one" sale funnel does integrate incredibly well working seamlessly to fulfill all your business needs.
One downside with Thrive Themes is that you can't see all your funnels visualized making Clickfunnel the better option of the two if your business runs around funnels ie if you have over 10 funnels running at any point of time.
If you're building your first funnel or just run funnels once in a while then I'd recommend sticking to Thrive Themes.
Thrive Themes vs ClickFunnels: Speed & Performance
As I mentioned in the intro, ClickFunnels is SUPER SLOW!
All of Thrive Themes products are built with speed and SEO in mind making their well optimized for sales funnels as well as blog use. Trying to rank a Clickfunnels page would be a nightmare from a technical SEO perspective.
While Clickfunnels does come with its own hosting, for Thrive Themes you have to have your own hosting (but you actually own your content and website) and if you sign up with SiteGround or Kinsta, speed shouldn't be a problem.
Thrive Themes vs Clickfunnels: Ownership
I'm a little bit of a libertarian so this part of the comparison may be a little biased, but the major winning comparison between Thrive Themes and ClickFunnels for me is the ownership and control of your own content.
With Thrive Themes you are in control and not beholden to the whims of Clickfunnels.
You are looking at the big gatekeepers (and Data keepers) and saying "NO, I'm going to build my audience on my own, I'm going to own my own content!"
You can buy many of Thrive Themes products for a one-time lifetime purchase, giving you a lot more assurances and reliability in your content.
Thrive Themes vs Clickfunnels: The Companies
People vote with our dollars and while this is mainly a comparison of the features of Thrive Themes and Clickfunnels it's worth noting the difference in the ethos of both the companies.
One company is built around the idea of "Making more money" and using hacks to get the most out of every user. While that's a fair idea, it's not one that I support.
Thrive Themes on the understand is built under the Ethos of just making good products that work and that people need and selling them for an affordable price.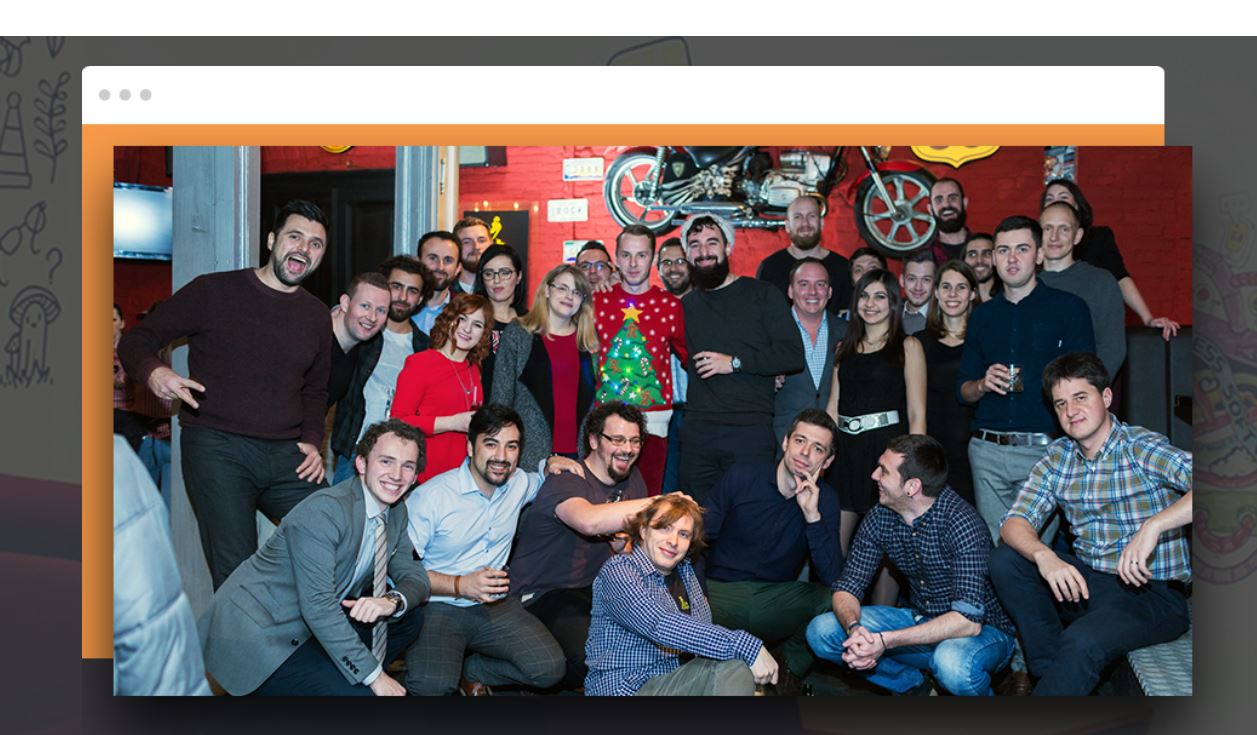 I'd like to use the example of Matt, a friend of mine who I met at a coworking space in Bali 2 years ago. He's the content marketer at Thrive Themes.
He runs a blog at Modernmanimal.com that's completely built using Thrive Themes products, ie a chef that eating his own cooking #SkinInTheGame
WordPress and mainly the "conversions" spear is filled with tons of charlatans promoting crap that they would never use and unethical companies. Thrive Themes is one of the most ethical guys in the bunch.
Also of the founders, Shane Melaugh is reason enough to want to start using Thrive Theme's Products! He runs a blog at Active Growth where he shares his journey of building online businesses and helps others do the same (without money being the goal). He doesn't monetize his personal site at all, just gives!
Well, honestly if you are a business that relies heavily on lead magnets, sales pages and funnels to function then Clickfunnels is a good idea (Leadpages is good too!). However, you may need to be prepared to hire a person in your company to just handle the funnels as they get bigger cause it's no easy task.
If you are a solo business owner and not one of those brainwashed funnel hackers, I'd recommend Signing up for Thrive Membership
Click Here To Get The Thrive Membership
6. Systeme.io – Budget Clickfunnels Alternative
Systeme.io is an all-in-one solution that helps users run online businesses with utmost proficiency. With the tool, you can easily build sales funnels, memberships, webinars, run affiliate programs, and sell physical products for your online business to make it simple and accessible.
Click Here To Get A Lifetime Account For Free
What Reddit Says About Systeme.io:
U/Broholmx- "I'm using Systeme, and you can just use tags as lists. Also works for exclusion, so you could have".
U/kekeligafatsi- "System.io is an intuitive, affordable, and simple online business tool designed for users looking to grow their online business. It is a versatile platform that is designed to build and run your sales funnels, memberships, and webinars".
U/MarleneEarningMakers- "As an online business owner, I understand how it can be overwhelming and stressful to get a tool that corresponds perfectly to your needs. A few years back, I wanted to find a tool that would allow me to run my business without needing multiple subscriptions for sale funnel builder, email marketing, automation, and hosting my online training. Until I found System. io, I could not imagine a better tool to do that work. This makes it an all-in-one platform that has completely changed the way I do my business now".
The tool was created by Aurelien Amacker, who was a tech expert who started as a consultant running a successful coaching business online. After he got frustrated with dealing with dozens of different tools while working for his clients, he decided to create his own platform that would take care of all other processes without needing to jump from one tool to the other.
Since its launch in France in 2010, Systeme.io has grown to become a hit with thousands of customers around the world. No matter your current success level, the platform has something to offer.
Who is Systeme.io for?
Systeme.io is a perfect choice for anyone who wants to run an online business without having to deal with multiple marketing tools. The platform is especially great for digital nomads, solopreneurs, lifestyle entrepreneurs, and small business owners. It is perfect for
Creating sales funnels
Email marketing
Creating and managing courses
Drop shipping
Starting a blog
Creating a community and nurturing leads
Building membership sites where you'll regularly feed your followers with helpful content
Freelancers trying to build a brand
It is important to understand the core function of Systeme.io before you decide to invest in it. The tool is a simple marketing platform that helps you offer a product, build a funnel, convert the leads, and market them through email.
It is not an ideal choice for physical product shops or large agencies. However, if you have a digital product/service or plan to start a community or blog, then the platform is made for you, and you don't have to look elsewhere.
Is Systeme.io Worth It?
Systeme.io is a versatile and reliable platform that is designed with ease of use, keeping simplicity in mind. The all-in-one toolkit is ideal for beginners who want to quickly scale their online business and give them an edge in the ultra-competitive market today.
The tool has everything you require to start, grow, and manage your online business free of cost without any technical hassle. You don't need to pay a dime until you are large enough that you are able to make money. In case you are a small business, you don't require any fancy automation tools; you just require the basics to get going. It offers a lot of value for more experienced businesses and marketers of all sizes.
There is no denying that selecting Systeme.io is an economical route over other individual software systems that require a tool where you have to integrate with dozens of individual software systems, which will come with its own price. You can easily test the software by signing up for it for 14 days instead of purchasing the plan; however, it has a free plan where you can check its functionality to save you time and money to grow your online business.
Click Here To Get A Lifetime Account For Free
Systeme.io FAQs
1. What is Systeme.io?
Systeme.io is an all-in-one marketing platform that has all the features you need to run a successful online business. You can start an online business without requiring any coding or technical knowledge. It is made up of different marketing strategies across an array of marketing channels, which include blogging, landing pages, funnels, custom domains, evergreen webinars, affiliate marketing, etc.
2. Is Systeme.io good for blogging?
Systeme.io is focused primarily on sales funnels and marketing automation; however, it comes with basic blogging capabilities. If your goal is to create advanced blog channels with extensive customization and SEO features, then WordPress is a good shout.
3. How can you earn from Syteme.io?
Systeme.io allows you to sell products and courses using the tool. You can also become an affiliate to promote it to your audience to earn a recurring affiliate income.
4. Is Syteme.io forever free?
Systeme.io is a really free platform that is great for running an online business easily. However, the free plan has limited features, but if you require more features, you can subscribe to its paid plans.
7. Kartra
Kartra is an all-in-one online marketing platform, what does this mean?
Well, its a CRM (HubSpot) + Landing & Sales Funnel Builder (ClickFunnels/Leadpages) + Course, Memberships & digital downloads platform (Teachable) + Email Marketing(Active Campaign) & So much more, in one single platform.
Click Here To Try Kartra 14-day Trial For $1
Selling a product or a service online is usually not an easy or straightforward process. You need to pay attention to a number of moving parts such as web hosting, developing a sales funnel to create a journey that turns prospects into customers, email marketing, and many other things, and then there's also the task of integrating all of them together to function as one powerful system.
Managing all of this, along with ensuring the highest quality of product or service, can seem naturally overwhelming.
Karta is an all-in-one marketing solution that can help you with all these processes and more!
Click Here To Activate The Deal
Kartra Coupon Code: Auto Applied

About Kartra
So, what exactly is Karta?
Founded in 2018, Karta is a relatively new all-in-one marketing tool with a focus on providing seamless integration between the different services it offers.
Kartra is a complete end to end online marketing platform. What that means is that you don't have to depend on any other third party tools or saas products to run your business.
As someone whose spent hours trying to integrate different tools to work together, having a single platform for a business is a godsend.
Kartra is built by Genesis Digital, which is the same company behind WebinarJam and EverWebinar (which integrates well with Kartra as you'll see below)
Karta is great for people who are new to online marketing and also for seasoned veterans because while the tool is built to be extremely easy-to-use, it does come with a lot of advanced features that can be utilized by the experts.
Here are some quick pointers on Karta before we dive more in-depth with the different features:
No coding required to create amazing web pages! – While most people take it as a given these days with visual editors being very common, it is still worth mentioning that you don't need any kind of coding skills to create sophisticated and beautiful web pages for your business.
All-in-one integrated marketing system with automation – Karta comes with advanced automation features along with other impressive features that truly make it an all-in-one integrated marketing system that can handle most things you throw at it.
Readymade funnels- Lastly, Karta comes with a number of funnels created by established marketing gurus like Frank Kern which means you don't have to create all your funnels from scratch.
Who should use Karta?
Honestly, if you're happy with your existing online marketing toolkit and have an automated system already in place, Karta might not really be the best solution for you. However, if you're using too many different services and are tired of integrating the different parts of your system then Karta will not only make things easier for you but also reduce your costs significantly.
While the main use-case for Karta is to acquire more customers and increase sales, here are some people who might find the features of Karta useful:
1. Business owners looking for the perfect lead generation solution
If you're a business owner, you probably understand why lead generation is super important for any business. With Karta, you get a complete automated solution for lead generation that is significantly cheaper for you as a whole instead of paying for each individual part of your system separately.
2. Teachers and coaches looking to create an online course easily
A membership site like an online course is one of the best ways to provide your services as a teacher or coach people all around the world! However, creating a membership site is not only expensive but also very time-intensive. Fortunately, Karta can help you launch a membership site or online course easily within just a matter of a few clicks and you can do it all yourself!
3. Online marketers or entrepreneurs looking for a cheaper alternative to Clickfunnels
Currently, Clickfunnels is the most popular tool for creating sales funnels. However, Clickfunnels is also a pretty expensive option and not everyone can afford the tool and it can honestly be overkill for some people. Karta is one of the best alternatives to Clickfunnels and comes at a much more friendly price point. If you're just getting started with online marketing for your business or clients, keep reading this review to know more if you require all the functionalities of Clickfunnels or if Karta can fulfill all your requirements.
Click Here To Activate The Deal
Kartra Coupon Code: Auto Applied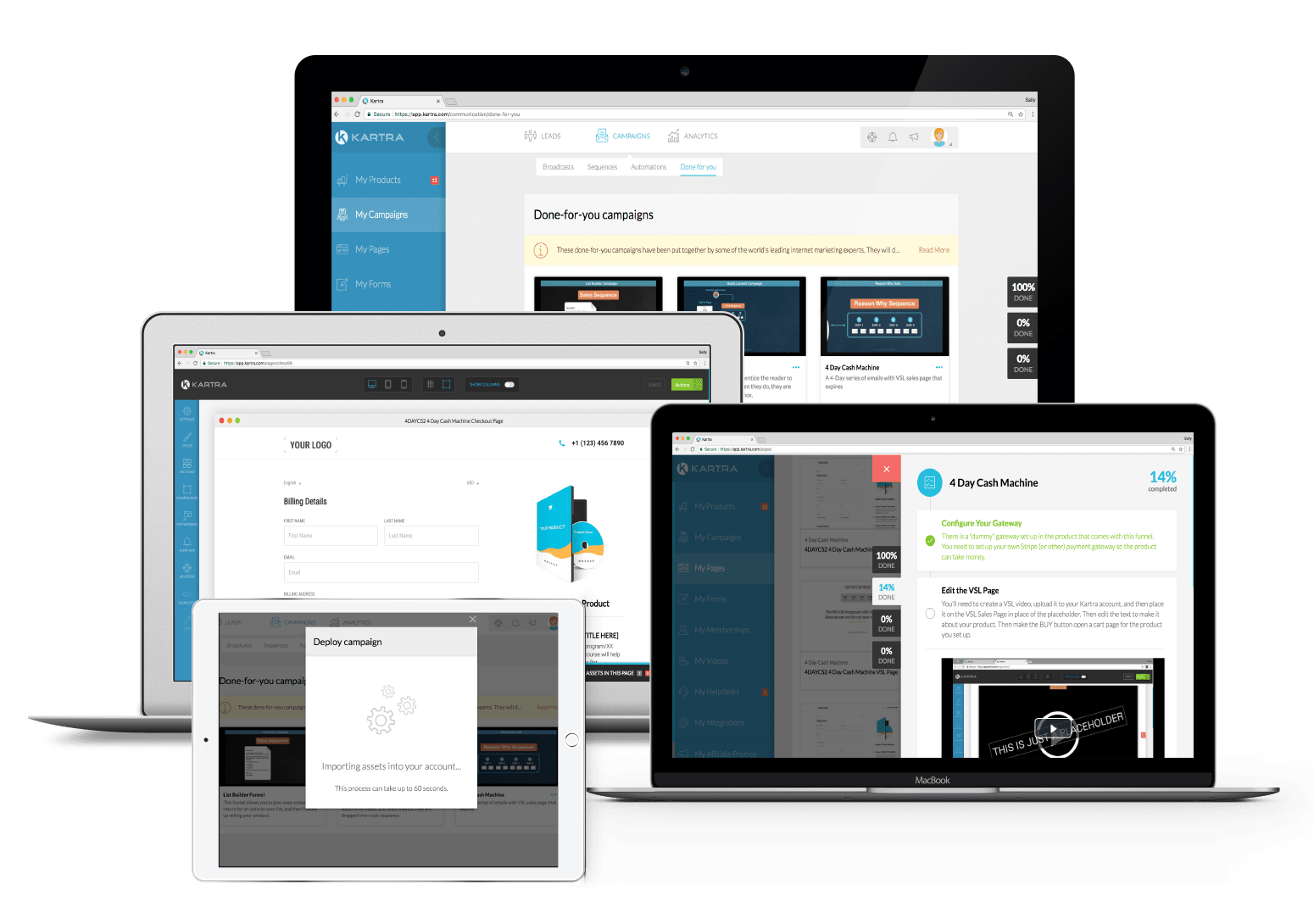 8. CartFlow – Best WordPress Sales Funnel Builder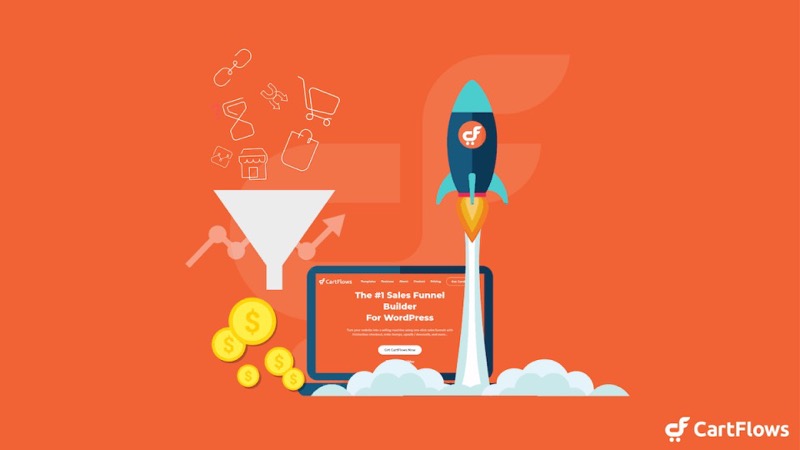 What is CartFlow?
If you own a WordPress website, you are going to adore this tool.
The builder is used in over 10,000 websites and is infamous for one-click upsell, WooCommerce integration, and a plethora of themes that work well with page builders like Divi and Elementor.
One of the biggest frustrations with selling products online is that most pages or funnel builders lack the flexibility of customization.
You come face to face with a wall of rigid content with no clue to customize it. That is where CartFlows really shines because it eliminates the redundant aspect of creating a sales funnel.
Key features of CartFlow
Customization: as discussed above, the most significant edge CartFlow gives you is the ability to customize your landing pages, checkout pages, and more. Apart from that, CartFlow gives you the accessibility to create sales funnels of different types, including lead magnet, membership, webinar funnel, and more.
WordPress compatibility: one of the largest selling points for CartFlow has to be its compatibility with WordPress.
This functionality allows you to get everything under your WordPress dashboard without having to navigate to different tools.
Moreover, if you are already acquainted with WordPress, using CartFlow will be a breeze for you. It enables you to do everything inside the WordPress dashboard. Meaning you own each piece of content and every progress you have made so far.
With sales funnel builders that host on other platforms, you are sort of locked out and don't own the domain. CartFlow eliminates this restriction. You can build everything right inside the WordPress. Build it from scratch within WordPress, and since you own the domain and hosting, it is safe.
Monetization: CartFlow allows you to monetize well on their platform with features like Order Bumps that helps you to make related products available at discounted prices. Apart from that, you get one-click upsell and downsell, cart abandon, and more.
Bottom line: the idea of CartFlow is to aid you with easy sales funnel builders without having to deal with endless, clunky pages builders. Moreover, it is easy for entrepreneurs or newcomers since it lets you work within WordPress, integrate with other plugins, and work smoothly with other page builders.
Pros
Free, ready-to-use templates
Integration with WordPress
Compatibility with page builders
Cons
Lack of learning resources
Lack of email marketing
CartFlow pricing
The best part about CartFlow is that you can begin with free. This module is ideal if you are looking to test the waters or wish to start with a small trial.
In the free version, you will get basic features like checkout and thank you page. This should also tell you how the tool works and if it is worthy of your investment.
Next, if you want to commit to CartFlow, the cost is $299/year. In this package, you get all the premium features that the free version lacks. Features include upsell, order bumps, and more.
Lastly, CartFlow is an excellent tool since it can be used within WordPress, so it comes with no learning curve whatsoever. Also, it offers a free version that you can test before deciding to invest. It is an ideal sales funnel creation tool for all solopreneurs, entrepreneurs, and agencies.
9. Kajabi
Kajabi is a very specific type of product, as opposed to Clickfunnels which can be used in any general situation that involves sale of products.
Kajabi is a digital marketing platform that is aimed at those who only want to sell their online courses. Now, there are a lot of online course platforms so you might wonder, what exactly separates Kajabi from Clickfunnels?
Well, for starters, Kajabi is, so as to say, a compact digital course platform. Usually, you would require WordPress to run your online course platform website but Kajabi lets you host it through itself only. There is no need for any different plugins you have to fetch, just start it up and boom Kajabi will do stuff for you.
This is an essential difference from Clickfunnels, where it allows you to funnel sales to your online product website rather than helping you host such a product website itself. There is one other difference and that is you can sell physical goods through Clickfunnels while Kajabi is strictly a digital product selling platform and you can not just sell any kind of goods on there either. Only online courses.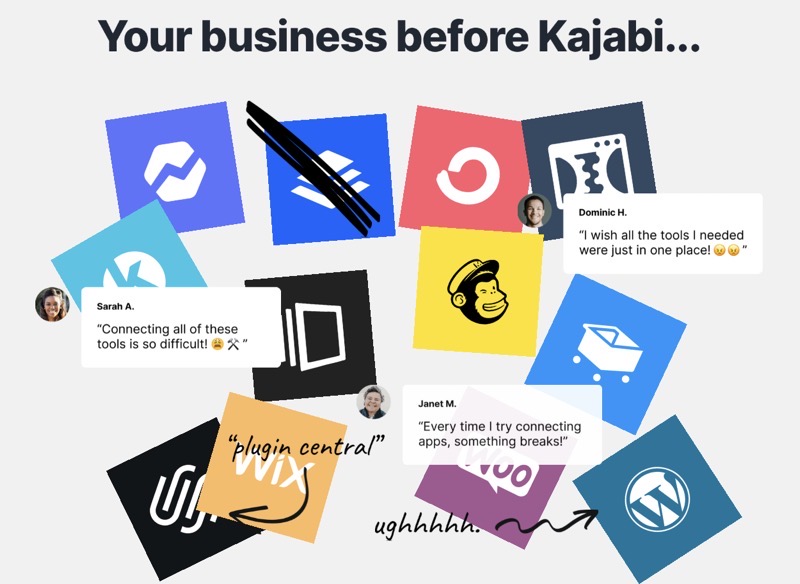 Pros
All in one online course platform
Allows you to make your own website and run your own blog
Good Android and iOS mobile app.
Good 24/7 customer support
No transaction fees
Cons
Bad price
No ability to create certificates natively
Does not handle sales taxes
What Redditors say about Kajabi:
u/nineagencyxyz- "If you're doing online training sessions, I would recommend using Kajabi. The platform is better set up for content/digital services than Shopify".

u/Jealous-Wait2122- "Hey! I have a link to Kajabi, the online business platform which is amazing for creators. You can try it for 30 days instead of the usual 14."
Time to take a look at the pricing of Kajabi, a very crucial thing when it comes to making a decision. In total, Kajabi has to offer you three plans. These plans are:
Kajabi's Basic plan: The cheapest and most basic plan Kajabi has to offer, as implied by the name. It goes for $119 per month. Not that bad a price, you might think, so why did I say 'bad pricing' in the cons then? Well the reason is, that price is if billed ANNUALLY. The monthly price, which is what a beginner would want to go for is $149 per month. This plan offers you the following features:
A total of three products, three pipelines, unlimited Landing pages, unlimited Marketing emails, 10,000 contacts, 1,000 active members, one website, one admin user, webinars and events, ready to use templates, assessments (Quizzes and Surveys), chat support and automations.
In addition, you will be charged nothing per transaction, that is, no transaction fees.
Kajabi's Growth plan: This plan is Kajabi's most popular plan. The cost is $159 per month if you decide to go for annual payment but $199 per month if you decide to go for the monthly payment option. A sharp increase from the last plan. This plan has to offer you the following list of features, along with everything covered in the Basic plan:
A total of 15 products, 15 pipelines, 25,000 contacts, 10,000 active members, 10 admin users, 24/7 chat support, advanced automations, ability to remove Kajabi branding and affiliate program.
Kajabi's Pro plan: The highest level plan Kajabi offers you. Likewise, the highest cost plan as well. It costs you a fortune of $319 per month if you decide to pay annually and if not, then it will cost you a whooping $399 per month. It includes all the features included in the Growth plan and all these extra features:
A total of 100 products, 100 pipelines, two million marketing emails, 100,000 contacts, 20,000 active members, three websites, 25 admin users and a code editor.
Best Clickfunnels Alternatives
These are some of Best Clickfunnels Alternatives according to Reddit in 2023, you don't need 10 choices to pick from because these 6 Alternatives to Clickfunnels will basically cover all your needs and remember, each one is good and bad in its own way, so there isn't a single one that's best.
It makes more sense to understand your preferences and needs before the decision. After all, it doesn't make sense to get ClickFunnels when it does tie to the results you want in your business.
All the best!