ClickFunnels is one of the most popular landing page and sales builder out there! However, a lot of businesses that I've consulted for eg. Foundr Magazine (where I was the head of SEO) use Clickfunnels for their sales pages.
However….
Clickfunnels is honestly not worth it for most of you reading this. I'll list down why (they're many reasons). Let's dive into the Best ClickFunnels Alternatives in 2021!!
Why reconsider using ClickFunnels?
I know it would be easy for me to recommend it and earn a sweet commission from Clickfunnels but in all honesty, I can't recommend Clickfunnels to most people and here's why!
1. Extremely Complicated
Once you get started with ClickFunnels, you'll go behind the dashboard and realize that it's got sooooo many features that you have no idea where to start. If you reach out to the support team you'll find that many of them will just redirect to some product that they sell.
So basically to be able to even use ClickFunnels (well) you will need to spend more on learning and most people don't need that. If you are running a solo business, they're so many better ClickFunnels alternatives out there that make it easy to build a landing page.
2. Not your Url, not your authority!
One of the worst things about Clickfunnels and my biggest issue I had when we used them at Foundr was that many people use ClickFunnels links eg. something that looks like foundr.clickfunnels.com, now that's a major issue on 2 fronts.
You are giving ClickFunnels free publicity
Your links aren't going to your domain and instead, it is going to ClickFunnels and as an SEO that's horrible cause you are losing out on good links.
3. Your content isn't in your control
ClickFunnels can choose to shut down your account at any time, you aren't in control of your own business or for that matter your website.
Once when Foundr was going through a major product launch ClickFunnels just went down and there was nothing we could do as it was an outrage on their servers. From then onwards we always made it a point to hardcode our sales.
4. Speed
ClickFunnels is just slow, it's a mammoth when it comes to page size.
Clickfunnels.com is 26.4 MB in size as of today. Can you imagine opening that on a slow mobile connection? It's no wonder Clickfunnels scores a big red F on any speed test on sites like GTmetrix or Pingdom.
Also, ClickFunnels scripts are unnecessarily bloated so you probably lose out on sales due to people dropping off.
Best ClickFunnels Alternatives
To save you the time I have decided to only pick the top ClickFunnels Alternatives, it would've been easy for me to make this a "top 10" listicle but let's be honest, most of the other alternatives aren't worth your time, so here's just the best of the best!
1. LeadPages – Best ClickFunnels Alternatives for Landing Pages
Leadpages is one of the best alternatives out there when it comes to lead generation however it also suffers a little from some of the issues of bloat that ClickFunnels does.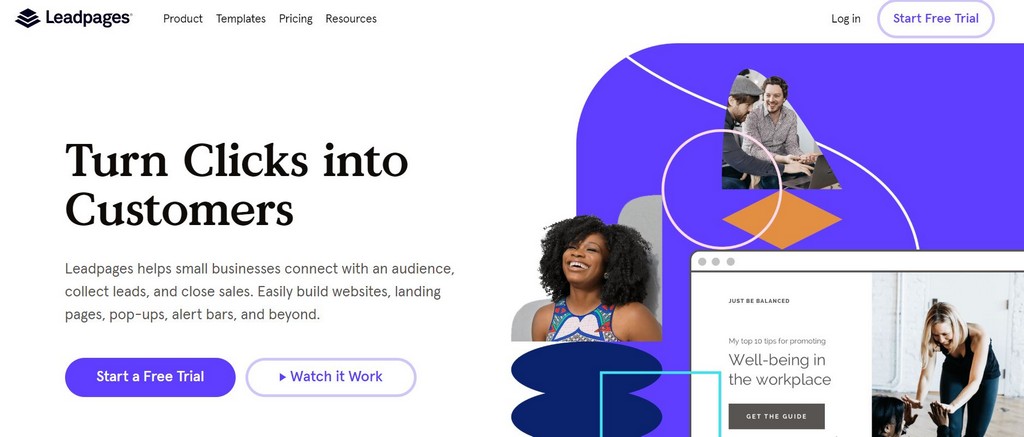 While Clickfunnels is an "all in one sales platform", LeadPages is more geared towards generating leads and create specialized landing pages. When it comes to landing and sale pages Leadpages has more to offer in terms of functionality like built-in A/B testing and easy UI.
LeadPages has 2 editors, beginner, and expert. So it doesn't matter if you are building your first landing page and want a simple drag and drop builder or if you want to mess around and focus on increasing your conversions by 1%, LeadPages has the tools and functionality you need.
LeadPages also released a new site builder that allows you to build up your entire site using LeadPages so you don't have to use another website builder.
All of the LeadPages plan even the cheapest one (@ $25/month!) allows you to build Unlimited sales pages and allows you to have unlimited Visitors.
Click Here to try LeadPages for free for 14 days
2. Unbounce – Budget Alternative To ClickFunnels
Unbounce's landing page and conversion marketing platform allow marketers to quickly create, launch and test high-converting landing pages, popups, and sticky bars without developers and it's soo much cheaper compared to ClickFunnels!
Unlike ClickFunnels which try to upsell you other products (from ClickFunnels), Unbounce Integrates with all of the other tools that you use already use like Hubspot and WordPress.
Some of their integrations include:
Zapier
Sales Force
Marketo
Hubspot
GTM/GA
MailChimp
Google Ads
……and so many more!
With unrivaled customer support, global hosting and 99.95% server uptime, Unbounce has powered over 250 million conversions for marketers around the world.
It doesn't matter if you want to use Popups, sticky bars or just a landing page, Unbounce has you covered.
Exclusive Offers For JeremyNoronha.com Readers
JeremyNoronha.com readers can get a 20% Discount on Unbounce. Simply click the link below and signup and the discount will be applied automatically.
3. OptimizePress – ClickFunnels WordPress For WordPress For Courses
If you run a membership site or planning on releasing courses and looking for an alternative to ClickFunnels, then skip the previous 2 Clickfunnel alternatives and go get yourself an OptimizePress account.
In my OptimizePress review, I talked about how it's the best membership software program out there as it integrates all the best things about a landing/sales page builder with a dedicated membership platform.
One of the downsides is that since it's not an "all in one" marketing suite like ClickFunnels, you will have to use it with WordPress however if you are already using WordPress than OptimizePress is a great choice.
From everything from an easy drag and drop page builder to having the ability to even edit your header all without coding!
Click here to Get OptimizePress
4. Divi By Elegant Themes – Best ClickFunnels Alternative For Beginners
All of these tools including Clickfunnels are all dedicated towards online marketers and honestly, I wouldn't recommend any of them to people just starting out. It's kinda like throwing money down the drain.
If you are a beginner blogger who just wants to build a simple website I would recommend the Divi Theme by Elegant Themes
Divi is great for beginners who want a simple drag and drop builder to build websites and also the ability to easily build opt-in, landing and sales pages.
Also, the best thing about Divi is that's it's an entire drag and drop theme builder. It's basically like using Squarespace or one of those drag-and-drop website builders. Also, you don't have to pay extra for a theme as well as Framework like you have to do with StudioPress, it's all on a single theme.
My friend Mark was able to go from "no idea about WordPress" to building websites for hotels and businesses thanks to the Divi Theme.
Most competitors to ClickFunnels averages out at $100/month. However, With Elegant themes — you can get access to it for a single purchase!
For about $89 you are able over 88 themes and five premium plugins for a year, and if you don't want to renew it every year, the sum of $249 is enough for a lifetime one-time payment.
Exclusive Offers For JeremyNoronha.com Readers
JeremyNoronha.com readers can get a 20% Discount on Divi. Simply click the link below and signup and the discount will be applied automatically.
Hurry Up! Limited Time Offer.
5. Thrive Themes – Best ClickFunnels Alternative for WordPress
Thrive Themes is insanely cheaper than ClickFunnels. If you compare Thrive Membership with the cheapest Clickfunnels plan, It's 5 times cheaper.
Thrive Membership from Thrive Themes only costs $19/month, which includes all the current and future themes and plugins from Thrive like:
Most Online Marketers have to combine a ton of tools, to create a fragile system that can break with one wrong plugin upgrade.
Let's take the average cost of tools that most marketing guys like me use:
OptinMonster: $19/mo
Clickfunnels: $97/mo
Elementor Pro: $199/year (17$/mo)
Astra Theme: $59/year ($5/mo)
Learndash: $159/year ($13/mo)
Adding all these tools together you could end up paying over $150/month!
Thrive Membership can do EVERYTHING the above tools can do together and MORE! All that for only $19/month. You must be crazzzyy if you think Thrive Membership isn't worth it at that price.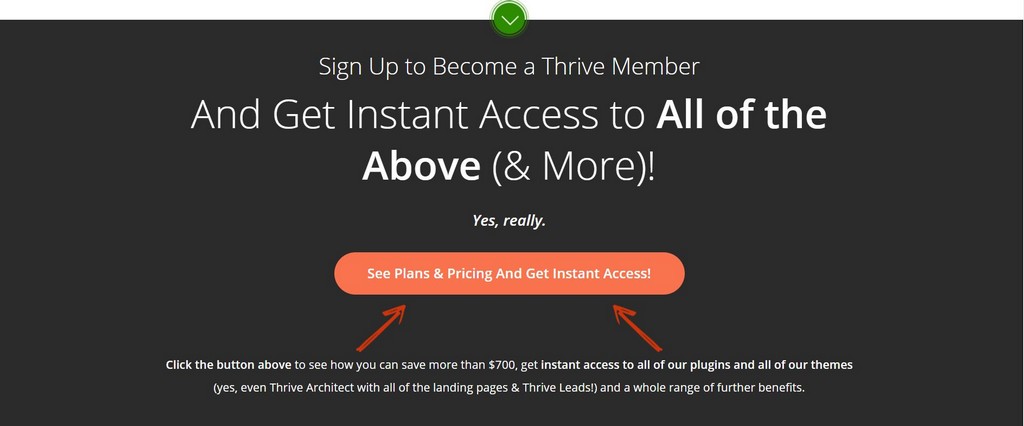 You can get all of Thrive Themes's current and future products at a  24% Discount by signing by for Thrive Membership. Simply click the link below and sign up using the Annual plan.
Click Here To Get The Thrive Membership
Thrive Themes vs ClickFunnels
While Thrive Themes doesn't market itself as a "sales funnel builder" like ClickFunnel. Thrive Comes built-in with all the tools and functionality that you would need to build a sales funnel.
Clickfunnels is advertised as being the "all in one" solution for many marketing but in reality, many people who start using ClickFunnels have to use third-party tools and services for emails and other integrations.
Thrive Themes while not being an "all in one" sale funnel does integrate incredibly well working seamlessly to fulfill all your business needs.
One downside with Thrive Themes is that you can't see all your funnels visualized making Clickfunnel the better option of the two if your business runs around funnels ie if you have over 10 funnels running at any point of time.
If you're building your first funnel or just run funnels once in a while then I'd recommend sticking to Thrive Themes.
Thrive Themes vs ClickFunnels: Speed & Performance
As I mentioned in the intro, ClickFunnels is SUPER SLOW!
All of Thrive Themes products are built with speed and SEO in mind making their well optimized for sales funnels as well as blog use. Trying to rank a Clickfunnels page would be a nightmare from a technical SEO perspective.
While Clickfunnels does come with its own hosting, for Thrive Themes you have to have your own hosting (but you actually own your content and website) and if you sign up with SiteGround or Kinsta, speed shouldn't be a problem.
Thrive Themes vs Clickfunnels: Ownership
I'm a little bit of a libertarian so this part of the comparison may be a little biased, but the major winning comparison between Thrive Themes and ClickFunnels for me is the ownership and control of your own content.
With Thrive Themes you are in control and not beholden to the whims of Clickfunnels.
You are looking at the big gatekeepers (and Data keepers) and saying "NO, I'm going to build my audience on my own, I'm going to own my own content!"
You can buy many of Thrive Themes products for a one-time lifetime purchase, giving you a lot more assurances and reliability in your content.
Thrive Themes vs Clickfunnels: The Companies
People vote with our dollars and while this is mainly a comparison of the features of Thrive Themes and Clickfunnels it's worth noting the difference in the ethos of both the companies.
One company is built around the idea of "Making more money" and using hacks to get the most out of every user. While that's a fair idea, it's not one that I support.
Thrive Themes on the understand is built under the Ethos of just making good products that work and that people need and selling them for an affordable price.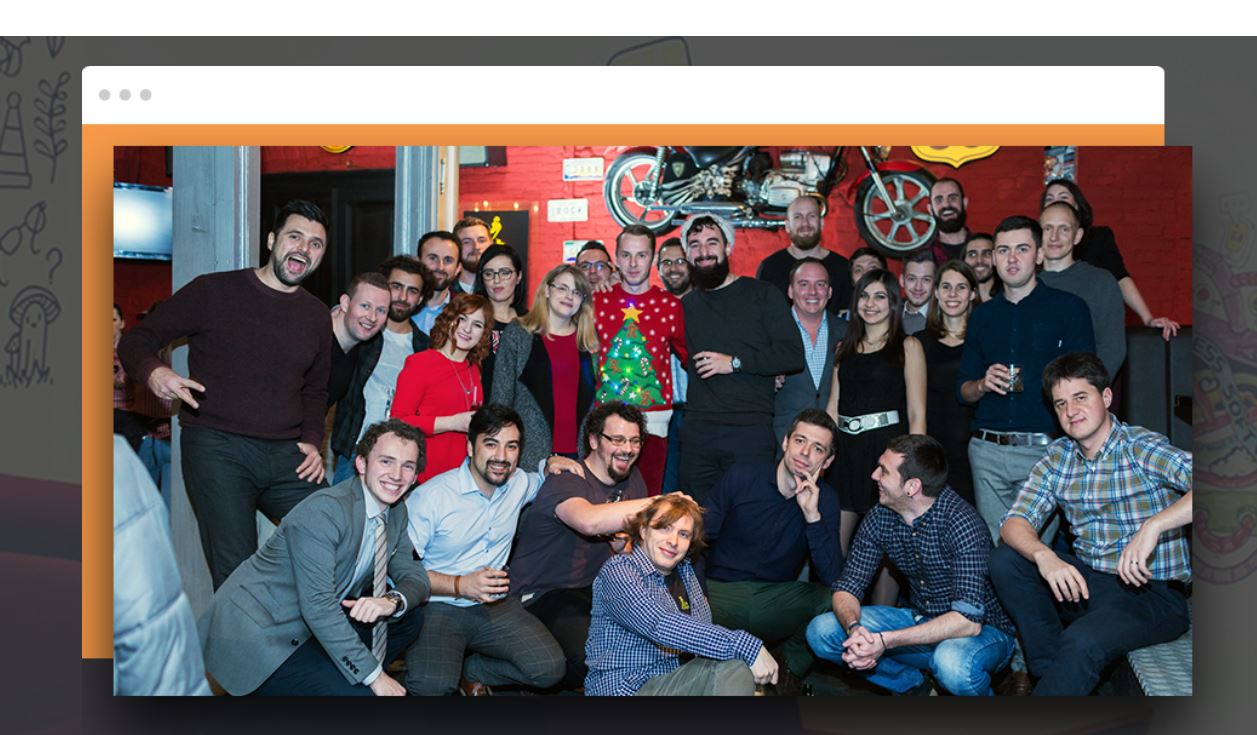 I'd like to use the example of Matt, a friend of mine who I met at a coworking space in Bali 2 years ago. He's the content marketer at Thrive Themes.
He runs a blog at Modernmanimal.com that's completely built using Thrive Themes products, ie a chef that eating his own cooking #SkinInTheGame
WordPress and mainly the "conversions" spear is filled with tons of charlatans promoting crap that they would never use and unethical companies. Thrive Themes is one of the most ethical guys in the bunch.
Also of the founders, Shane Melaugh is reason enough to want to start using Thrive Theme's Products! He runs a blog at Active Growth where he shares his journey of building online businesses and helps others do the same (without money being the goal). He doesn't monetize his personal site at all, just gives!
Well, honestly if you are a business that relies heavily on lead magnets, sales pages and funnels to function then Clickfunnels is a good idea (Leadpages is good too!). However, you may need to be prepared to hire a person in your company to just handle the funnels as they get bigger cause it's no easy task.
If you are a solo business owner and not one of those brainwashed funnel hackers, I'd recommend Signing up for Thrive Membership
Click Here To Get The Thrive Membership
These are some of Best Clickfunnels Alternatives in 2021, you don't need 10 choices to pick from because these 5 Alternatives to Clickfunnels will basically cover all your needs and remember, each one is good and bad in its own way, so there isn't a single one that's best.
It makes more sense to understand your preferences and needs before the decision. After all, it doesn't make sense to get ClickFunnels when it does tie to the results you want in your business.
All the best!
Read Next:
Best Landing Page Builders 2021