In this Tortuga Setout Review, I'll dive into this amazing maximum legal sized carry-on backpack that packs like a suitcase and carries like a backpack. (Win-Win) and why it's the Best Nomatic Backpack Alternative in 2023.
TLDR; If you're in the hurry here's the pros and cons of the Tortuga Setout Backpack!
Pros
Max Legal Carry On
Compact + Lightweight
Stylish + elegant
30-day return policy
Great backpack for digital nomad
Check The Guaranteed Best Price
Nomatic Backpack Alternative
how does the Nomatic travel bag compare with the Tortuga Setout? and the Outbreaker?
Well, for starters I would say that the Setout backpack is easier to open and use since you can open the bag without removing the bag off your back. Also, the shoulder straps are more comfortable on the Setout.
If you are looking for a new daypack, the Tortuga Setout Divide Backpack which is expandable is also a great fit.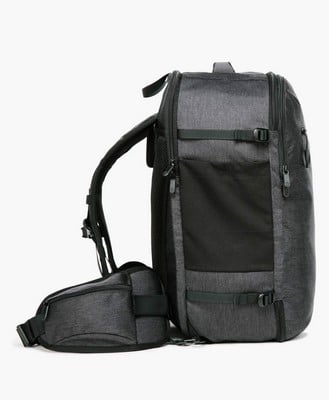 Click Here To Get The Tortuga Setout
Important note: The Tortuga Setout Backpack only ship in the US so if you are outside the US I'd recommend going for the Nomatic Travel Bag, cause you can easily ship the bag anywhere (I shipped mine to Malaysia.)
Tortuga Setout Review
Tortuga makes some of the best backpacks because their co-founders were backpackers themselves! On the whole, Tortuga is designed especially for people that live on the go and need something that's secure enough to hold all their gear safely.
What's different about the Tortuga Setout has got the same capacity as its predecessor Tortuga Outbreaker but without the bulky body and weight making it the perfect backpack for people that want a travel backpack that can pack a ton without really weighing a ton!
Check The Guaranteed Best Price
Tortuga Setout Backpack Features
1. Maximum Legal Carry-on Size
Just like it's predecessors Tortuga has managed to keep its backpack under the maximum legal Carry-on size specifically at 22" x 14" x 9".
So you don't have to incur extra check-in charges and have the convenience of simply carrying it along with you to a flight although it can pack a whopping 45L. (sweet deal!)
2. Optimized to be compact and lightweight
Tortuga has revamped the bulky and heavy design of Outbreaker into a nice compact lightweight Tortuga Setout backpack and even better without reducing the capacity.
The Tortuga Setout at 3.3lbs is, in fact, the lightest maximum carry-on-sized backpack from Tortuga and is almost as light as the smaller Osprey Farpoint 40L.
3. Stylish and Elegant Design
The Tortuga Setout unliked another 40L+ backpack definitely gains some styling points due to it's elegant and minimalist design. The soft, matte grey fabric with rounded corners work perfectly together to give it a nice aesthetic feel.
4. Optimized for hassle-free travel
The Tortuga Setout at 45L capacity will be quite heavy but due to Tortugas nifty features that are designed specifically to reduce weight and make it easy to carry it barely feels like you're lugging around a 45L backpack.
Apart from that this backpack uses a front-loading system meaning it opens up like a suitcase and thus makes it much easier to access things as compared to a traditional backpack that opens from the top.
5. 30-day return policy
It's difficult to find the right travel backpack as no matter how great a travel backpack maybe it's not great for everyone moreover they aren't exactly cheap so you really want to make sure you have the right one because it's a one time purchase.
Fortunately, Tortuga offers a 30-day return policy that is honestly unheard of in the backpack industry but is great for users as you can simply return the backpack if you find that it is not right for you no strings attached.
Check The Guaranteed Best Price
Drawbacks Of The Tortuga Setout Backpack
1. Doesn't Fit right for taller/bigger Homo sapiens
The Tortuga Setout backpack is designed to fit a broader frame of 17-19" which is quite big for those smaller homo sapiens.
Moreover, there's no height adjustable suspension system making it difficult to get the right fit.
Note: If you're looking for a more adjustable backpack I recommend reading my Tortuga Outbreaker review.
2. USA Shipping Only
The only way to buy a genuine Tortuga backpack is from their website and if you're outside the USA, well forget about it.
Tortuga stopped accepting international (non-US) orders on December 31, 2018. They plan to re-launch in other regions when they can provide a localized experience with fast shipping and lower shipping and customs fees.
The Nomatic Travel bag is a great alternative and they ship worldwide (I shipped mine to Malaysia!)
Who is the Tortuga Setout backpack for?
The Tortuga Setout is perfect for those World Travelers that need an economical carry-on travel backpack that is big enough to carry for a backpacking trip of more than a month!
Who is this Tortuga Setout backpack NOT suited for?
The Tortuga Setout isn't the most secure backpack in the market so if you want security I recommend checking out the GORUCK GR3 backpack. (Heads up it's almost double the price)
Check The Guaranteed Best Price
Is the Tortuga Setout backpack worth it?
The Tortuga Setout Backpack meets the needs of most people it's compact, lighter, cheaper and can pack a whopping 45L. I think it's the most balanced Tortuga Backpack yet.
It doesn't particularly stand out but if you want something that's versatile that's economical and premium features I think the Tortuga Setout is a pretty great option.
Why choose a Tortuga Setout?
Tortuga is one of the most reputed backpack companies out there because the founders Fred Perro and Jeremy Cohen were backpackers themselves.
When they embarked on their Eurotrip they soon realized backpacks were simply not designed well to hold gear, in fact, Jeremy's backpack ripped on the first day and Fred's was a disorganized mess!
So hence they set out to build maximum carry-on backpacks specifically tailored towards the needs of digital nomads and travelers; Tortuga.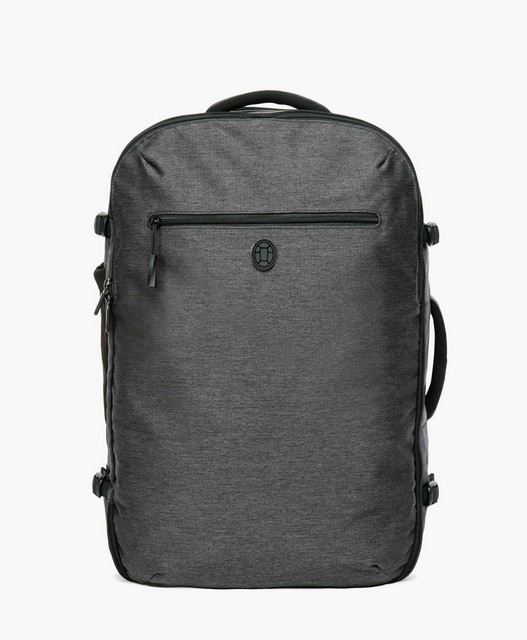 Tortuga Setout vs Outbreaker
The Tortuga Setout is a toned down version of the Outbreaker it has the same capacity but lesser organization and extreme durability in the Outbreaker so as to make it less bulky and compact for travelers that value convenience in their carry-ons.
| | | |
| --- | --- | --- |
| Specifications | Tortuga Setout 45L | Tortuga Outbreaker 45L |
| Weight | 3.3lbs | 5.5lbs |
| Laptop | Up to 15-inch | Up to 17-inch |
| Fits Torso | 17-19" | 16-20" |
| Get it Here | Click Here | Click Here |
Tortuga Setout vs Outbreaker: Is there a Clear winner?
YES! If you're on a budget and want something more compact and comfortable as the Tortuga Setout is 1.8lbs lighter with hideaway shoulder straps and feels more comfortable and more importantly will save you a sweet $100!
The Tortuga Outbreaker is better for those that want more security as, to be frank, it's more durable and rugged than the Tortuga Setout and is also waterproof making is a no-brainer for anyone looking for more comfort.
Bottom line gets the Tortuga Setout if you're on a budget and can live without waterproofing and less protection.
Check The Guaranteed Best Price
Tortuga Setout 45L Review
As you can tell by now Tortuga Setout is a pretty well-balanced travel backpack that ticks the requirements of many travels in all aspects. In this section, I will go through all the features and factors that you should look for in a good travel backpack.
Tortuga Setout Specifications
| | |
| --- | --- |
| Metric | Tortuga Setout |
| Weight | 3.3lbs |
| Dimensions | 22" x 14" x 9" |
| Laptop | Up to 15″ |
| Fit | 17-10" torsos |
There's nothing different in the aesthetics as the Tortuga Setout follows the same boxy design as a typical suitcase however what's different in the Tortuga Setout are the corners that have been rounded a bit.
The interior uses an off-white color that's different from the greyish neon colors used in Osprey backpacks. ( I honestly prefer this but it's just a matter of taste)
I feel like it could've been much better considering how much better the Tortuga Setout looks with just an update to its corners. However, considering this is a 45-liter bag that's still a carry-on I cannot complain too much!
The overall construction on the new and improved Tortuga Setout is honestly top notch it uses a 900D heathered polyester which is lightweight but at the same time durable enough to protect your content despite harsh weather conditions.
All the main compartments of the backpack use military-grade YKK lockable zippers that are extremely durable and are guaranteed to protect your backpack.
Tortuga Setout Internal Organization
This is unfortunately where the backpack is lacking in. It's got lighter fabric as it's designed to be a lightweight backpack and there are fewer compartments as compared to the Outbreaker. However, this can be solved with the use of packing cubes.
Front Compartment: This is a full-length compartment as there's no second front pocket so you can fit bigger items in it. However, there is no mesh in this compartment which would've definitely been nice to have.
Main Compartment: The Tortuga Setout uses a front loading system that opens like a typical suitcase without weighing a ton. This is honestly much more practical than the traditional open from the top especially when trying to find something in a 45L backpack.
However, since the fabric is lighter the sides are floppier but will still open on three sides making it easy to pack.
There's also no compartments around the edge (Outbreaker has four!) but this can easily be replaced with a packing cube.
Note: I highly recommend investing in packing cubes to use this backpack as the organization gets quite messy without it.
Tech Compartment: Almost all backpacks have a variation of tech pockets and Tortuga has followed the trend by paying a lot of attention to detail to this compartment. There are a handful of nifty compartments for pens, notebooks, hidden cash, and other utilities basically you'll find a spot for almost anything!
Laptop pocket (at the back): There is a laptop pocket located on the back that aligns alongside your back whilst carrying it around. This ensures no one can steal your laptop (at least without you noticing) and also prevents you from slouching!
However, this compartment doesn't completely open up which will be a problem at airport security also the laptop compartment is smaller so you won't be able to fit a 17″ laptop like in the Outbreaker.
Tortuga Setout External components
Front Zippered Pocket: This is a quick access pocket for small things like wallets, boarding pass, mobile phone basically anything that can be accessed easily. It's also not super deep so you'll have quick access to it for added convenience.
Suspension system: While some backpacks end up compromising a lot on this area the suspension Tortuga pay a lot of attention to their suspension system and it works perfectly to distribute the weight of the backpack along with your entire back, hips and relieves any strain on your shoulders.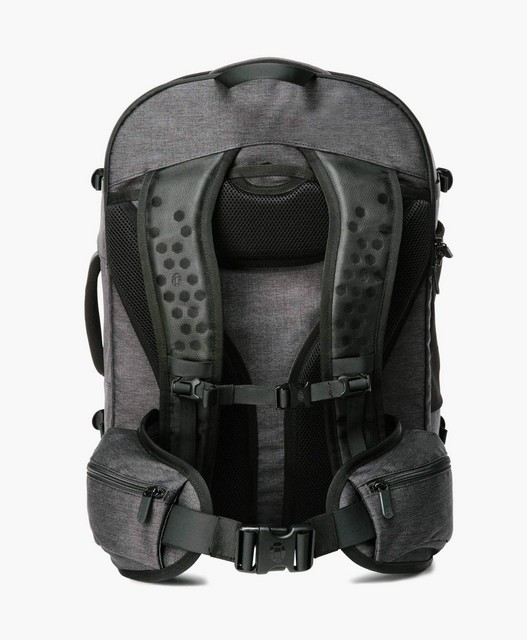 The suspension system is one of the highlights of this backpack as it's a perfect sync of shoulder straps, hip-belt and all the good stuff that make it easy on your back whilst lugging around 45L!
Hideaway Shoulder Straps: These follow a dense injection molded foam with a series of holes to cut down on weight and promote airflow. Moreover, the injection molded foam will get more comfortable after its break-in period.
You can also stowaway the shoulder straps when you're not using them for instance when storing it in a flights cabin or carrying it like a duffle bag. (more on this later)
Padded Hip Belt: Another great addition is the easily removable hip-belt that's attached to the backpack via velcro. It also has good sized pockets on each side so you can hold a phone, wallet and other random knick-knacks.
Padded back panel: The back panel pads are specially designed to help air circulation that prevents your back from getting super sweaty.
Padded side Handles: It is impractical for a 40L backpack to have grab handles but the grab handles on the 45L Tortuga Setout work perfectly fine and actually make it convenient for easy lifting.
The stitching on the side handles is quite rugged and can definitely withstand heavy payloads.
Water Bottle Pocket: The Tortuga Setout has just one water bottle pocket made of elastic material but is surprisingly spacious and big enough to fit even a 2-liter water bottle! (hydration for the win!)
On the whole, I love the attention to detail to different components that work perfectly in sync to make it super comfortable to carry the backpack around.
Is The Tortuga Setout Worth it?
I honestly loved the Tortuga Outbreaker and didn't really think there would be a backpack that would be able to beat it but I must say I'm very impressed with the Tortuga Setout it's a perfect balance of size, weight, and features. It's hard to really get better than this. In my opinion, a new bar has been set for travel backpacks and I and only see it getting better. S
So my bottom line is if you want a travel backpack with a whopping 45L capacity that won't break your back then the Tortuga Setout is going to be just perfect for you.
Check The Guaranteed Best Price
Thank you for reading through the end if you have any queries do leave a comment below.
Read Next: