Thrive Themes is an incredibly popular suite of products used by many WordPress users. While as their name suggests they make themes, they also have so much more to offer in 2021. I have used Thrive Themes for multiple projects including small blogs and even on big sites like Foundr.com.
In this Thrive Themes Review, I'm going to dive into:
What is Thrive Themes good at and where it fails?
Who is Thrive Themes it best suited for?
Is the Thrive Membership worth it? (hint: fuck yeah!)
Fun Fact: I switched Foundr.com to Thrive Comments from Disqus in 2017.
---
Exclusive Discount Offer For Thrive Themes
You can get all of Thrive Themes's current and future products at a  24% Discount by signing by for ThriveMembership. Simply click the link below and sign up using the Annual plan.
Click Here To Get The Thrive Membership
Hurry Up! Limited Time Offer
---
Thrive Themes Review
Thrive Themes used to make some of the best WordPress themes on the market. All their theme were always built with one single focus on mind: Conversions. They've kept that focus in mind in building all of the other Thrive Themes products.
Read to figure out why…
About Thrive Themes
Thrive Themes is a WordPress theme company started in 2013 that began by making WordPress Theme, however, as the years have grown, they have diversified into so many products like:
The team at Thrive is always striving to be the best at what they do, and always being on the cutting edge with respect to WordPress conversion tools.
Thrive Themes products are extremely popular among small-time bloggers (mainly due to the Thrive Membership) but even massive online businesses like Foundr Magazine use Thrive Products.
What Products Are Include in Thrive Membership?
In 2021, Thrive Themes is no longer selling their Thrive Themes individually, but you do get all the themes included with the Thrive Membership!
Click Here To Get Thrive Membership
Thrive Theme Templates
1. Rise WordPress Theme – For Content Sites
Rise is an incredibly well-optimized WordPress theme that well suited for online business owners and bloggers.
The Rise WordPress theme has a ton of focus on having a clean layout, which helps a lot in getting more product or affiliate sales. It also comes built-in with the ability to have different colors for widgets and focus area etc.
Click Here To Read More About The Rise Theme
2. Storied WordPress Theme – Grid Focused Theme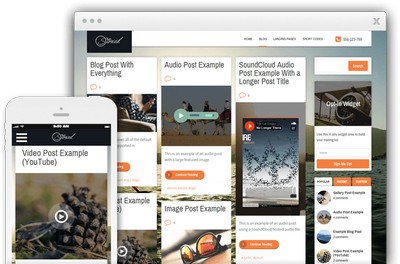 Storied is a theme that was primarily built for blogging. It perfect for someone that has a story to tell and through beautifully formatted multi-media posts (video, audio, image, and other media posts are supported).
One major reason to use the Storied Theme is that it comes with a conversion-focused section.
Click Here To Read More About The Storied Theme
3. Pressive WordPress Theme – Great for Sales Pages
Pressive is a WordPress theme focused on one single thing: Getting you more sales! It doesn't matter whether you want to build a fully-featured marketing website, a collection of brilliant sales pages or just a conversion-focused blog, Pressive has you covered.​
Click Here To Read More About The Pressive Theme
4. Perfomag WordPress Theme – Great Magazine Theme
There are many so-called magazine and news themes available for WordPress, but all they do is give your site a certain look. Performag goes much further than that. It's not about looks, it's about the machinery inside this theme. Performag is built from the ground up to increase ad revenue, increase social sharing and increase user engagement on your site. In short: it's streamlined for the business purposes of a magazine website.
Click Here To Read More About The Perfomag Theme
5. Voice WordPress Theme – Great for Personal Branding
Voice is a theme that emphasizes content & authors. The unique, header-less design and the typography put your content in the spotlight. In addition, the post author is prominently displayed next to the content, making it ideal for personal branding (works for single author and multi-author sites). Alternatively, you can remove the author-focus and just display a logo instead.
Click Here To Read More About The Voice Theme
6. Squared WordPress Theme – Simple Flat Designed Theme
Squared is a theme that makes attention-grabbing design choices without losing sight of the business factor. Too many themes try too hard to be especially fancy or "different" looking and end up losing out on usability. With Squared, you can give your site a striking and unforgettable look, but all the conversion best-practices are still in place.
Click Here To Read More About The Squared Theme
7. Minus WordPress Theme – Minimalist Theme
Minus is a simple minimalistic WordPress theme that keeps design rules simple and yet has conversions as a high priority. It's a great multipurpose theme that can be used for almost any project.
Click Here To Read More About The Minus Theme
8. Ignition WordPress Theme – Drive Signups and Sales
Ignition is a theme that's very well suited for building a marketing website. It's perfect for creating a beautiful, effective homepage layout that can be used to drive sales or free trial signups.
Click Here To Read More About The Ignition Theme
9. Luxe WordPress Theme – Luxury Theme
If you're looking to build a WordPress site for a luxury brand or around a luxe topic than look no further than Luxe from Thrive Themes.
Luxe is a theme that is all about stripping away the distractions and the unessential, and keeping only what truly matters for making your site beautiful and functional.
Click Here To Read More About The Luxe Theme
10. FocusBlog WordPress Theme – Blogging Theme
FocusBlog is a real multi-purpose theme. That means you can use it to create a corporate website, a marketing site with landing pages and sales pages, a site for local business and much more.
FocusBlog is one of the best blogging themes if you want to have a minimalistic design that keeps the Focus on your content.
Click Here To Read More About The FocusBlog Theme
Thrive Themes doesn't sell their WordPress Themes Individually anymore (however you can still get it if you are a Thrive Member). Thrive Themes shouldn't be looked at a Theme company but instead as a one-stop-shop for all your WordPress needs.
Here're all the products included along with the themes in the Thrive Themes Membership:
1. Thrive Architect
Thrive Architect is a visual page builder plugin for WordPress that helps you create great-looking, conversion-focused blog posts, and pages.
Using Thrive Architect, you can create an eye-catching homepage, build landing pages, format blog posts, create Sales Pages, Webinar Pages, Product Launch Pages and so much more!
Thrive Architect used to be called Thrive Content Builder but the new version has a ton more functionality. It's incredibly easy to use making it one of the most popular drag and drop landing page builders for WordPress.
2. Thrive Leads
Thrive Leads is a lead generation tool from Thrive Themes that makes it super easy for you to capture leads. Unlike the other lead generation tools that cost a ton and charge you more as your site gets bigger, Thrive Leads is a one-time payment for lifetime access and is even included for free with Thrive Membership.
It has all the features of popular lead generation tools like OptinMontser, Sumo, Icegram etc. While still being extremely light and fast on your site.
It makes it's easy to build opt-in forms, PopUp Lightbox, "Sticky" Ribbon, In-Line Forms, 2-Step Opt-in, Slide-in and so much more!
3. Thrive Ovation
Thrive Ovation is a testimonial plugin for WordPress which makes it super easy for you to highlight the great testimonials your readers and past clients or peers have said about you. Social proof and authoritativeness can go a long way when it comes to conversions.
That's obvious, just as you would trust my recommendation more because I was the Head of SEO at Foundr vs some random blogger who's trying to sell you a WordPress plugin.
4. Thrive Ultimatum
You have all seen the Countdown timers on sales pages or on Amazon. Sure they look sleazy at times but the truth is that having a countdown works! Scarcity marketing is a tool used by every online marketer right now to increase their CTR and conversions.
5. Thrive Headline Optimizer
Having the right headline can mean the difference between someone clicking your article in the Google search results or on Facebook or scroll down losing your visitors and in turn sales and money.
6. Thrive Landing Pages
Thrive's Landing page builder is a great simple to use the plugin if you want to quickly spin up a landing page for your opt-in or sales funnel. Instead of paying a ton for a separate SaaS like ClickFunnels or LeadPages you can just your Thrive Landing pages in WordPress to create all the Landing Pages you want!
7. Thrive Quiz Builder
You've probably done a Buzzfeed quiz once in your life…sadly we've all had that dark phase in our lives. Why not turn Quizzes as a lead generation tool. Not only can you capture emails with quizzes but you can also engage your visitors and help them decide and understand their needs.
8. Thrive Apprentice
Thrive apprentice is the latest tool from Thrive that allows you to create and host online courses one your WordPress Site! And boy is Thrive gunning for the big guys with this one.
Thrive Apprentice is honestly miles ahead of every other WordPress course platform that you can get, and they're literally on par with the Udemy of the world yet they let you have control over your content and don't take a cut of your income which is a HUGE plus.
9. Thrive Optimize
Thrive Optimize is a great A/B testing tool that you can use along with Thrive Architect to A/B your content to get the highest conversions.
Are Thrive Themes Products Fast and SEO Optimized
One of the most important thing; I always check when I'm shopping for any WordPress or online marketing tool is that they're fast and optimized for SEO. So many developers code products that can cause serious damage to your site if you go about installing just any WordPress plugin.
The team behind Thrive Themes (and I have friends who work in the company) are all well versed when it comes to SEO and conversions.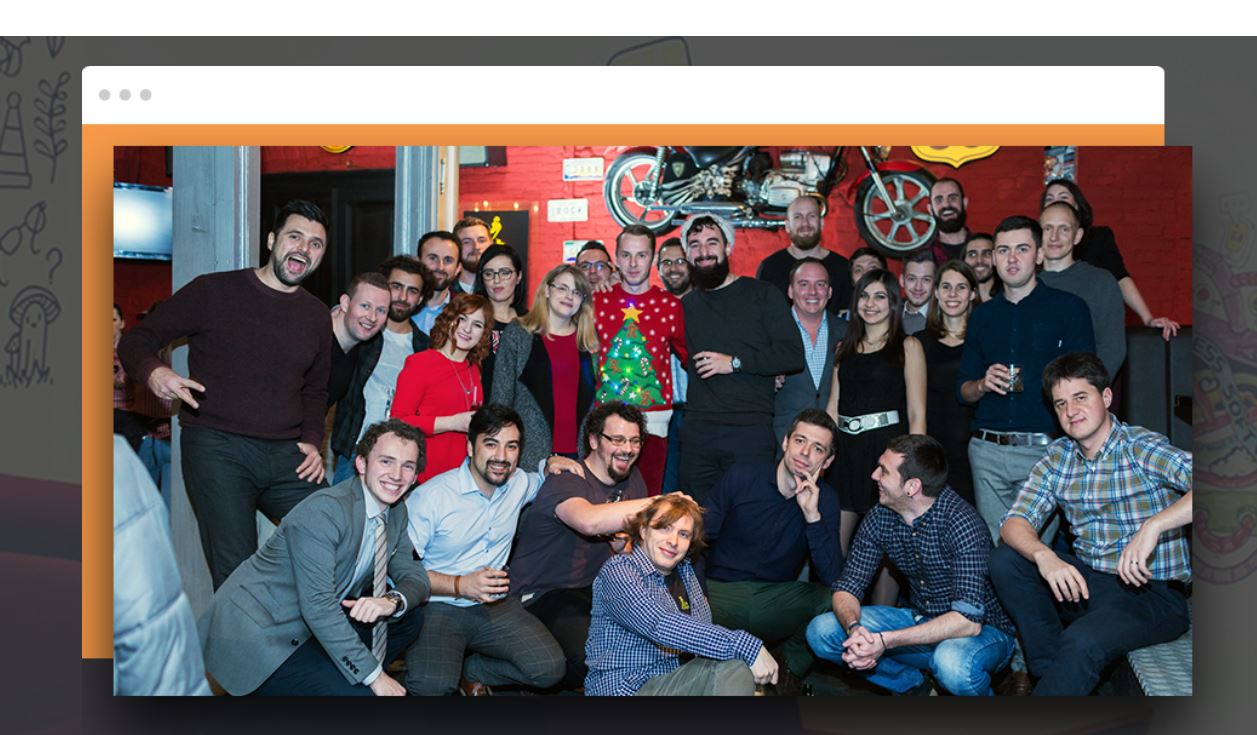 I'd like to use the example of Matt, a friend of mine who I met at a coworking space in Bali 2 years ago. He's the content marketer at Thrive Themes.
He runs a blog at Modernmanimal.com that's completely built using Thrive Themes products, ie a chef that eating his own cooking #SkinInTheGame
WordPress and mainly the "conversions" spear is filled with tons of charlatans promoting crap that they would never use and unethical companies. Thrive Themes is one of the most ethical guys in the bunch.
Another reason why Thrive Themes is soo good for SEO and your site is that instead of combining, Optin-monster for leads, with Lead pages for landing pages, with ClickFunnel for sales pages, with a StudioPress theme; you just can use Thrive Themes which reduces compatibility issues and bloat.
Just an example; If you use the clickfunnels plugin to import one page into WordPress. That plugin is add the clickfunnels script to ALL pages and not just clickfunnels pages, making your entire site slow.
Thrive Themes Lifetime Website Plans
While it may not be possible to get the entire Thrive Themes with a lifetime plan, you can buy individual products for a one time purchase that pretty darn cheap.
Why would you do this?
Well, if you run an already existing business, switching all your things over to Thrive Themes might not be worth it for you so maybe you can just switch individual functions.
Eg. At Foundr Magazine we switched our comments to Thrive Comments.
However, if you just getting started with your online business and don't have a ton of legacy tools that you depend on to run your business I'd recommend going for the Thrive Membership instead of individual tools.
Thrive Membership Plan:
Thrive Theme Product
Thrive Theme Pricing
Promo Link
Thrive WordPress Themes

Single Site @ $49
Unlimited Sites @ $67

Get It Here

Thrive Architect

Single License @ $67
5 License Pack @ $97 ($335)
15 License Pack @ $147 ($1005)

Get It Here

Thrive Leads

Single License @ $67
5 License Pack @ $97 ($335)
15 License Pack @ $147 ($1005)

Get It Here

Thrive Clever Widgets

Single License @ $39
5 License Pack @ $47 ($195)
15 License Pack @ $97 ($585)

Get It Here

Thrive Headline Optimizer

Single License @ $67
5 License Pack @ $97 ($335)
15 License Pack @ $147 ($1005)

Get It Here

Thrive Ovation

Single License @ $39
5 License Pack @ $47 ($195)
15 License Pack @ $97 ($585)

Get It Here

Thrive Ultimatum

Single License @ $97
5 License Pack @ $147 ($485)
15 License Pack @ $399 ($1455)

Get It Here

Thrive Quiz Builder

Single License @ $67
5 License Pack @ $97 ($335)
15 License Pack @ $147 ($1005)

Get It Here

Thrive Optimize

1 License @ $127 ($134)
5 License Pack @ $177 ($194)

Get It Here

Thrive Apprentice

Single License @ $67
5 License Pack @ $97
15 License Pack @ $127

Get It Here
Is Thrive Membership Worth it?
Thrive Membership from Thrive Themes only costs $19/month, which includes all the current and future themes and plugins from Thrive.
Most WordPress bloggers have to combine a ton of tools, to create a fragile system that can break with one wrong plugin upgrade.
Let's take the average cost of tools that most marketing guys like me use:
OptinMonster: $19/mo
Clickfunnels: $97/mo
Elementor Pro: $199/year (17$/mo)
Astra Theme: $59/year ($5/mo)
Learndash: $159/year ($13/mo)
Adding all these tools together you could end up paying over $150/month!
Thrive Membership can do EVERYTHING the above tools can do together and MORE! All that for only $19/month. You must be crazzzyy if you think Thrive Membership isn't worth it at that price.
You can get all of Thrive Themes's current and future products at a  24% Discount by signing by for ThriveMembership. Simply click the link below and sign up using the Annual plan.
Click Here To Get The Thrive Membership
Thrive Themes Discount Code
Sadly Thrive Themes doesn't offer any discount codes or coupons anything time of the year, period. Not even on during Black Friday or Cyber Monday sales.
At just $19/month you can get access to all the tools from Thrive! You can choose to pay quarterly or annually, but if you choose to go Annual you can get the official 24% Thrive Themes Discount!
Click Here To Get Thrive Themes
Note: All plans include unlimited free updates and a 30 Day Money Back Guarantee!
Read Next: