Thinkific is one of the most powerful course platform available right now. It's easy to use and let's you go from building your landing page to growing your customers. Thinkific is without a doubt the Best Online Course Platform for Businesses & Startups!!
Click Here To Try Thinkific For Free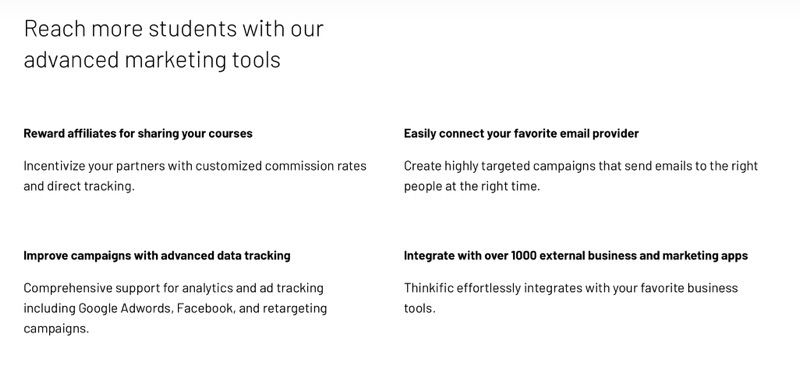 Thinkific Pricing
Thinkific is available in 4 different plans:
Free – Test-drive Thinkific's core feature set for free.
BASIC – Start your course creation experience with the basic features and tools you need to launch your first course.
Pro – For course creators ready to build a successful online course business, a complete suite of tools to create an amazing student experience
PREMIER – For advanced customers ready to build an education empire, get all the Thinkific features + the Growth package. Designed for delivering online education at scale. No limitations – one flat fee.
ALL PLANS INCLUDE
Our core features
Instant access to your funds
Student notifications
Full e-Commerce
Upsell offers
Easy drag and drop Course Builder
Discussion forums
Build out your entire website
Secure cloud hosting
Multiple instructor profiles
Choose your site language
Easy, built-in SSL certificates
Email and phone support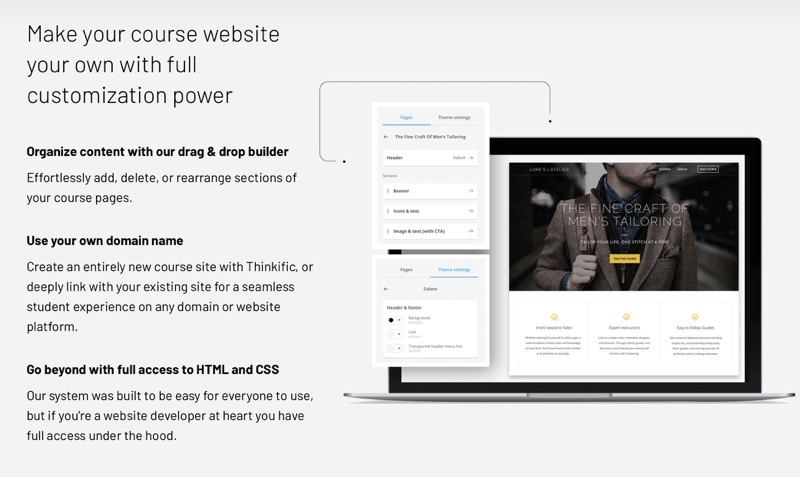 Thinkific Free Plan
Unlike other platform like Teachable that have a transaction fee on free & basic plans, Thinkific doesn't take a cut of your earning. Even in your Thinkific FREE PLAN
Also Teachable takes a 5% cut on their base plan of $39/month! WTF, you have to pay $99 for month with teachable just to have the privilege to get paid the whole amount.
Click Here To Try Thinkific For Free
Thinkific Pricing Discount
They're many websites on the internet making misleading offers such as:
Thinkific Coupon
Thinkific Discount Coupon
Thinkific Discount Code
Thinkific Discount
Thinkific Coupon Code
Thinkific Coupons
Thinkific Code
Thinkific Promo Codes
The truth is that Thinkific does not offer any coupons!
However, you can get a discount on Thinkific if you decide to pay Annually instead of Monthly! If you decide to pay yearly instead of monthly you will save 20%
Combine that with the free month trial and you'll save 28% on your first year!
Thinkific Discount Pricing:
Basic – $468 $588 save $120/year
Pro – $948 $1188 save $240/year
Premier – $790 $5988 save $1200/year
Simply click the link below to start your trial
Click Here To Try Thinkfic For Free
Thinkific Pricing FAQs
How much is Thinkific?
Free Plan: $0/month
Basic Plan: $49/month
Pro Plan: $99/month
Premier Plan: $499/month
Does Thinkific have a free plan?
Yes, Thinkific has a free plan. Thinkific's free plan has limited features and only allows you to host 3 courses.
Is Thinkific better than Teachable?
Thinkific is a better option for startups & teams, while Teachable is more suited for entrepreneurs and small business owners.
Read Next: