What if I told you there is a way that you can get all of the StudioPress themes along with the Genesis Framework for free. You'll call me crazy and tell me to get out of here!
Well, this article might just surprise you!
Genesis Framework Coupon
But before we go any further, what even is StudioPress?
StudioPress is the guys behind the Genesis Framework, the best framework when it comes it comes to WordPress. StudioPress was started out by Brian Gardner and is a part of Rainmaker Digital which also owns Copyblogger one of the best blogs on the internet when it comes to Content marketing and copywriting.
This site is built using a StudioPress theme. All of my SEO consulting clients are recommended to use the Genesis Framework as well. At Foundr Magazine (when I was the head of SEO) we switched to a custom StudioPress theme that I worked with the StudioPress team to build and here's what happened to the organic traffic to Foundr.com when we switched to a Custom theme on the Genesis Framework.
Note: The huge rise wasn't entirely due to the new theme they were other things implemented as well, however, the theme did play a large role in growing traffic.
Read my StudioPress Themes Review to understand why StudioPress has some of the best themes for your WordPress site.
So how can you get StudioPress Themes For Free?
Genesis Framework Coupon Code
Each theme on StudioPress is priced differently, all the way from less than $100 for a theme like mine to a couple thousand $s if you decide to build a custom child theme. You can also just buy the Genesis Framework if you want.
However, for the theme listed on StudioPress.com/themes/, you can "GO PRO" which is geared towards designers and developers or people with multiple websites like me.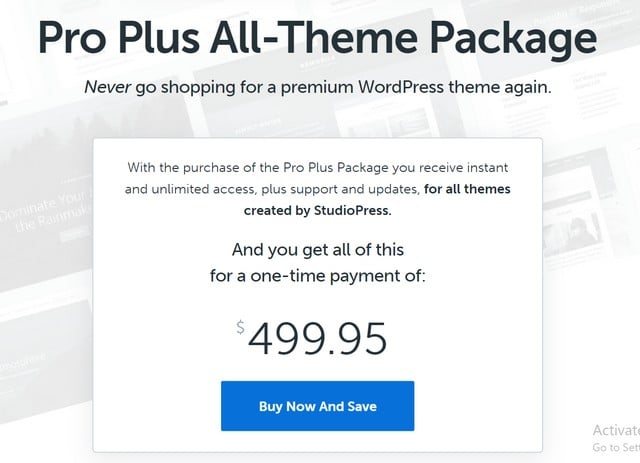 Includes the Genesis Framework
Access to Detailed Theme Tutorials
Includes EVERY Theme StudioPress Makes (Now and Future)
Unlimited Updates, Support & Sites
Pretty much a Savings of $1200 if you try and buy the themes individually
And all of that for less than $500? Insane.
Well, why pay $500 when you can get it for free?
Recently WPEngine an OG in the Managed WordPress Hosting space acquired StudioPress. I remember once that happened I reached out to the WPEngine team (as Foundr was hosted there) to ask them whether they're going to offer specialty hosting for Genesis Framework Sites.
They said that they have a lot of things in store… and a few months ago they started offering the Genesis Framework and all of the StudioPress themes for FREE!
So if you pick WPEngine as your WordPress host you don't have to think about buying a WordPress Theme separately and you get the best themes in the Industry for free!
And not just that, if you use my Coupon code below you can save 25% on all of WPEngine Plans.
If we run some numbers and look at the potential savings from each plan:
Startup – You save USD$93
Growth – You save USD$309
Scale – You save USD$783
Note: Annual subscription fetch free hosting up to 3 months which is a great way to cut costs and if you are serious about your website you'll save a ton.
Click Here To Get 3 Months Free WPEngine Hosting
Steps on How to use this Discount Code
1. Click this link and the 3 Month Free WPEngine coupon code "wpe3free" will automatically be applied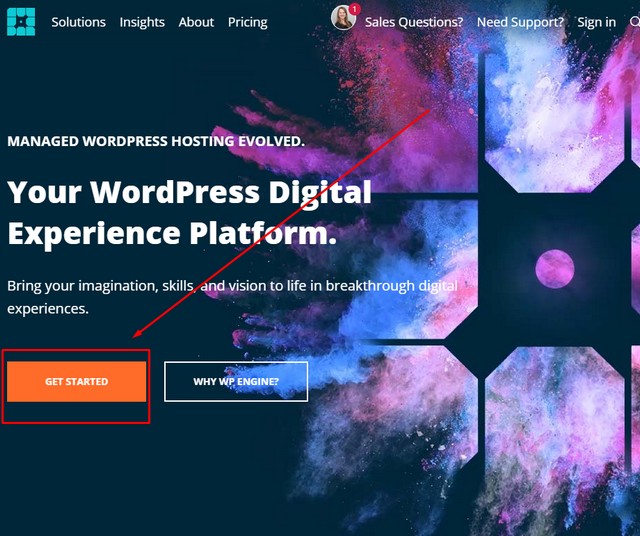 2. Click ON Get Started

3. You can then choose which website plan you would like to signup for, a detailed table with feature specifications and account limits come with each plan so you can choose the best one for your website simply Choose a relevant plan based on your requirements
Step 4: After choosing the plan you'd like to buy you will be taken onto a payment page where you will see my 10% off discount has been applied to the bill.
Pro Tip: If you go for annual billing you can get 3 months free which is a no-brainer as hosting usually works for one year.
Click Here To Get 3 Months Free WPEngine Hosting
What are you waiting for? Start building you WordPress site with StudioPress themes and the Genesis framework for free using WPEngine
WPEngine offers a great level of security that a managed WordPress Hosting should offer. Add to that a few extra features like website staging, loading content based on GeoIP targeting, and strategic account management and you're looking at a really sweet deal.
WIth free hosting for a couple of months, you really cannot go wrong with WPEngine and if you don't end up liking it (idk why you wouldn't) you can ask for a refund after 60 days!