Let's be honest – Captain Jack Sparrow made piracy look cool, AYE! But he wasn't out there building websites using Nulled WordPress Themes.
Before you fancy yourself a Pirate of the Internet and decide to use a Nulled WordPress Theme, let's take a minute to explore why using a nulled WordPress theme can do more harm than good for your site and why there's just no reason to use one – EVER!
TL;DR: Nulled WordPress Themes are illegal, un-secure and will massively hurt your website's SEO. With value-for-money themes like Divi, Freemium Page Builders like Elementor and Feature-rich Freemium themes like Astra that load super-fast, once you've read this article, I guarantee you won't use a nulled WordPress theme for your new website.
What is a Nulled WordPress Theme?
Now for anyone new to WordPress, if you're wondering what a Nulled WordPress Theme is, it's basically a 'Hacked' or a 'Cracked' copy of a Premium WordPress Theme that's been modified by a Hacker to cause harm, to collect information and most commonly, to work without a license key. These Hacked or Nulled WordPress Themes are then sold at dirt cheap prices or even distributed online for free.
With that out of the way, let's look at the Top 7 Reasons NOT To Use A Nulled WordPress Theme In 2023
Reasons Not To Use A Nulled WordPress Theme
1. Nulled WordPress Themes Compromise Website Security
To effectively make a Premium WordPress Theme work without a license key, hackers compromise the integrity of the theme to give themselves access to the part of the theme that contains licensing information. While doing so, many also add malicious code that creates a backdoor into your website or simply places a virus or malware in the database that sits there without initially affecting the actual user interface.
Nulled WordPress Themes are notorious for containing malicious code that compromises the security of a website's database. Once infected, a virus or malware can rapidly spread through the entire database and disguise itself as native WordPress files to avoid being detected.
Access to your database allows hackers to add redirect links to spam websites, push ads without your knowledge and even compromise private user information including usernames, passwords, email addresses, etc. To make things worse, they could even take down your website and demand a ransom that you have no choice but to pay to regain control.
2. No help when things go wrong
Even the most experienced Veteran WordPress users will at some point require Developer Support or access to a Theme's Documentation to troubleshoot issues on their websites.
Using a Nulled WordPress Theme means you have no access to the makers of the theme, or any theme related documentation and your only hope is to get lucky with some serious Google-fu.
This means, a fix that could take the developer or theme support 5 minutes to identify and implement, could take you 5 hours or 5 days to figure out. That is IF you eventually manage to figure it out on your own.
Even the most basic free themes on WordPress.org will offer at least some form of support to its users, so if you're looking to save time running around in circles, it's better to opt for one of those instead of using a Nulled WordPress Theme.
3. Nulled Themes Hurt SEO
It's no secret, everyone who builds a website has the same goal, to rank as high as possible on Google, Bing and other search engines to direct traffic to their website.
Unfortunately, with Nulled WordPress Themes, you can be sure that at some point your website will be filled with malware, obscene ads or popups, and a bunch of bad backlinks typically in places like the site's footer.
Google's trademark Artificial Intelligence despises spam in every shape and form and punishes websites if it detects bad backlinks or spam on a website. Once it detects anything that could harm or compromise its users in any way, it'll mark your website as 'not secure' causing you to lose traffic and rankings immediately.
Once marked as spam by Google, you can be certain no matter what SEO hacks you try or how good the quality of your content is, you can kiss your traffic and ranking goodbye.
4. No WordPress Updates
Using a Nulled WordPress Theme means you won't get any WordPress security patches and performance updates.
While WordPress and WordPress Themes are completely secure, being one of the most popular CMS' out there, WordPress is a major target for hackers looking for compromised websites on the internet.
Even if your Nulled WordPress Theme comes free of malware, the lack of a critical security patch will eventually make your website vulnerable to potentially hundreds, if not thousands, of breach attempts from all over the world.
Once breached, you risk not only losing confidential user information, but also control and access to your website with no developer or WordPress support to help you set things right.
5. Lack of New Features & Plugin Compatibility Issues
Because Security measures usually work in the background and cannot be experienced in the User Interface, to a rookie user, Security isn't usually a priority when considering the use of a Nulled WordPress Theme.
But if you're talking about Shiny New Features or Functionality, on the other hand, that's something exciting that every user, whether a rookie or a pro, looks forward to.
Premium Theme creators constantly interact with their users and update and improve their code using user feedback to add new features, improve their User Interface, User Experience, and squash any bugs that have been reported over time.
New features are essential to improving performance and helping anyone using a theme to make more money from their website.
Without a Valid License Key, you won't be eligible to receive any new features or updates rolled out by the actual developers of your Nulled WordPress Theme and over a period of time, you're bound to lose compatibility with some other plugins on your website as well.
6. Nulled WordPress Themes are Illegal (Well most of the times)
Without going into the legalities of it, Nulled WordPress Themes, as we've learned by now, are stolen and hacked to remove any copyrights and license information they may contain to make them free or to offer them at significantly lower rates.
Even for themes distributed under a General Public License (GPL) that permits unlimited sharing, obtaining a copy of a GPL licensed theme outside of the conditions dictated by the GPL ie by 'Pirating' the theme, invalidates its license. Put simply, even if you're stealing a GPL licensed theme, you're still stealing.
While you won't have the FBI knocking on your door for using a Nulled WordPress Theme, should a theme developer decide to come after you for infringing on their copyrights that may be in place for their design or any other elements in the theme, you can be sure you're bound to lose a lot more than a couple hundred bucks that you could've spent for lifetime access to a top tier theme in the market today.
7. Nulled Themes Kill Innovation
While most developers enjoy coding and innovating, they also enjoy being able to pay rent and supporting their families.
Without revenue, Theme Developers won't be able to justify the time they spend creating, supporting and developing their themes.
By using Nulled WordPress Themes, you're directly hurting their business and their ability to create software that fuels hundreds and thousands of websites online today.
While some may argue that their contribution or the lack thereof won't truly help or hurt a developer, consistent loss in revenue over a period of time surely discourages developers from creating and innovating new products that could potentially benefit millions of users in the process.
You're probably wondering, now that I've convinced you of the fact that Nulled WordPress themes are no good, where do you go from here?
No worries, I've got you covered.
Here are some amazing alternatives you could consider that'll cover everything from the simplest blogging website to a fully responsive eCommerce website.
Nulled WordPress Themes Alternatives
1. Divi Theme

Click Here To Get 10% OFF Divi
Considered the future of front-end 'What-You-See-Is-What-You-Get' style editing, Divi by Elegant Themes is the most well-rounded choice for creating every kind of website. It comes with an Incredibly Advanced in-built Visual Page Builder and a huge selection of pre-built templates that'll have you spoilt for choice.
With over 600,000+ happy customers, the developers behind the Divi Theme are so confident you'll love their product, they offer a 30 day no questions asked refund policy on all purchases.
You have to agree, that's impressive!
2. Elementor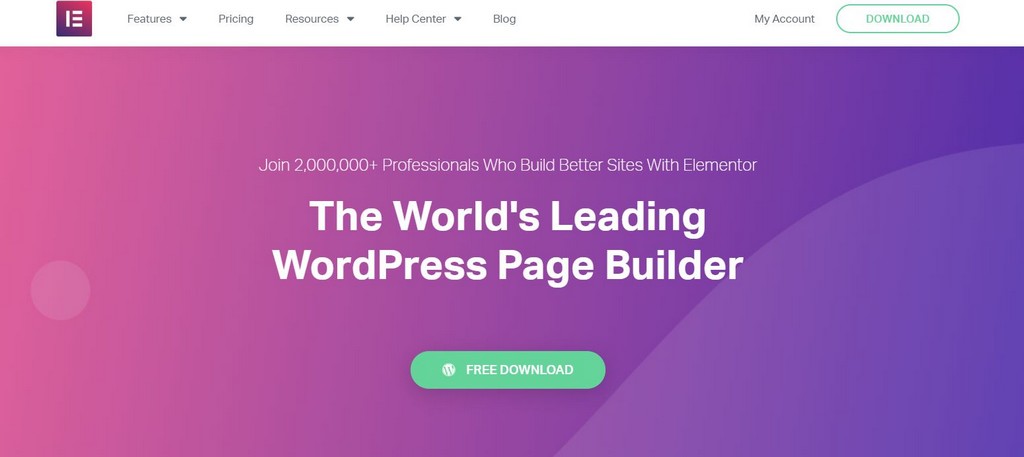 Click Here to Get Elementor Pro
The fastest-growing Page Builder ever built, Elementor is a hot favorite with over 4 Million Active Installations in a little under 4 years. The best part is, Elementor's core plugin is absolutely free so you can get started with building your dream website without having to settle for a nulled theme.
Dominating the world of WordPress Page Builders and giving full-fledged themes a run for their money, Elementor can help you build fully responsive and completely customizable websites that are super-fast and SEO friendly.
For slightly advanced users that are looking to push the limits of their creativity and to make their website completely customizable, the PRO version starts at $49 per year.
3. Astra
Click to Get The Astra Theme Now
Built for performance, Astra is a lightning-fast uber-light theme, that is built future-ready with integrated Schema.org code and native AMP readiness to ensure it's fully SEO friendly and ready to rank out of the box.
With Free starter themes and full compatibility with top Page builders including Elementor, you can have your customized website up and running in no time.
If you'd like a bit more control and customizability out of the theme, it offers a PRO addon with both Annual and Lifetime ownership plans. So, if you're happy with the theme, you can choose to own it for life and receive Unlimited Website Usage and Lifetime One-to-One Support.
Should You Use Nulled WordPress Themes?
With 7 bullet-proof reasons and some Amazing Freemium and Premium options in the market today, there's no reason for you to opt for a Nulled WordPress Theme in 2023.
Nulled WordPress Themes are guaranteed to do more harm than good and considering the time spent (read WASTED) managing a site that's full of bloated malicious code while putting your website and its users at risk, it's a no brainer that you should stay miles away from them when you're looking to build a WordPress website.
Still think a Nulled WordPress Theme is the right choice for you? I'd love to hear why in the comments below!
Read Next: