The Nomadic Lifestyle has always been one that brought excitement and a spark of wonder in the eyes of those listening to the tales of the road. Whether it was the traders traveling the silk road or if it's the young modern day entrepreneur getting featured on magazines for building a business and being a "digital nomad"
Just a few mins before I began writing this, I was sitting in an airport lobby waiting for my next flight watching the crowd go by. One thing I've realized is that airports have seen more sincere kisses than any wedding hall in the world. As I sat there slurping a cheap black cup of coffee, I realized that I was about to leave another country and its beautiful people and get another stamp in my passport, like so many before. It's at moments like these that I'm reminded about how in-flux this lifestyle can be. It's not always sunshine and rainbows, sometimes it's saying goodbye…
The illusion of normal amazes me at times like this, "normal" is the myth and excuse I used to use so that I didn't have to show my true self. Lately, I realized that each person has the power to decide on their own version of normal. For a skydiving instructor, jumping out of an airplane is normal. For me, I'd probably sh*t my pants the moment they open the door.
Disadvantages of Nomadic Life
I've adjusted to this nomadic lifestyle, after being on the road for almost a year and a half, moving from country to country and traveling the world while working from my laptop feels "normal", however, every now and then, I bump into a person or a place that makes me remember why I hate the word goodbye…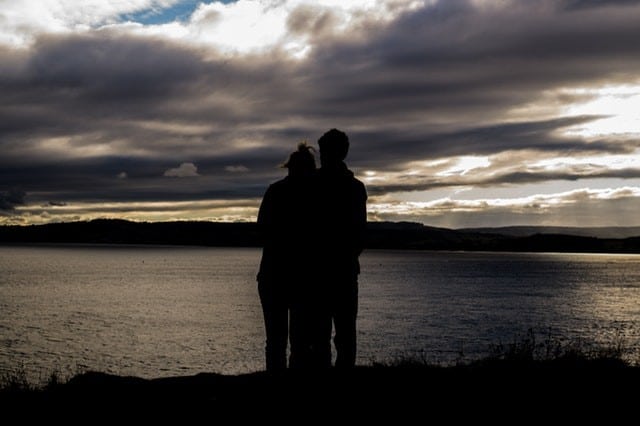 The thing about this lifestyle is that most people don't see the entire picture. If you go to my Instagram account, you will see a ton of glamorous pictures. Whether it's me climbing the mountains of Nepal or surfing in the ocean of Sri Lanka or drinking a lot of coffee, what's not seen are the times and moments when I doubt myself and my abilities or the times I feel alone or when I have to say goodbye even when I don't want to.
The reason you don't see all that is because it's my responsibility. I chose to lead this lifestyle, I chose to be homeless and live out of a backpack and hence I have to live with the responsibilities and repercussions of this lifestyle. Jim Carrey once said, "I think everybody should get rich and famous and do everything they ever dreamed of so they can see that it's not the answer."
Similarly, with #traveltheworld having over 8.6 million pictures on Instagram, I wish all of the people whose life goal is to one day travel the world, I want them to do that now! Why? Because many of you will realize that this lifestyle isn't for you, it's not for everyone, but you will never know until you try. There are sacrifices that come with the nomadic lifestyle!
Other than the loneliness on the road and relationships, being on the road full time does have its other disadvantages.
One thing is that you get adjusted to the things you see and being excited is some times a struggle. The first time I saw a huge temple in India I was in awe and took 100s of pictures for my Instagram, but by the 100th huge temple, you kind of are like, "Oh that's nice :)" as you give it a short glance. Similarly with sunsets or the likes…
I found the best way I overcome my struggle of taking the incredible things in life for granted is by staying away from them for a while as when I return I tend to appreciate them more. For example, after spending months in the mountains of Nepal and India, I moved near the beach in Sri Lanka and it felt incredible. Other times I'll move between places where I'll meet a lot of like minded people (Like as I write this, I just moved to Canggu in Bali) to remote villages where I'll struggle to even find a cafe with a wifi connection.
For many people who come from developed countries, living the life of a nomad means giving up on the potential to make more money. For me this personally this hadn't ever been a struggle or even an afterthought as being an Indian had I decided to stay in college and "Do what I was told to do", I'd be earning a fraction of what I'm earning now as the pay in India is crap. However for a few people coming from developed countries, leaving their "safe" jobs usually means a pay cut or other factors which is something to consider before deciding to embark on this lifestyle.
Change … If I go back and meet up with my pre-Nomadic friends, for the first few days everything is going to be exciting and action packed, but after that settles, I start to realize that everyone has their own lives that I haven't been a part of for the past years, people have moved on, gotten married, changed jobs, had kids… people's lives continued without me in them Or on the other hand, some of them are doing the same old things and during that time you have had this incredible journey with experiences that you will never be able to make them understand… You will find yourself saying, "Remember the time …" and then stop as you realize that they won't cause they weren't there and the people that were are living their own lives somewhere else.
Vagabond Lifestyle Pros and Cons
Is the life of a nomad exciting? it sure is, however it does have its disadvantages and living nomadic isn't always as glamorous as my Instagram account and others like me will lead you to believe. It has it's pros and cons just like any other decision in life!
Full time travel, the illusive idea of traveling the world for a living, with the ability to make money traveling you don't need to become a millionaire to live like a millionaire and travel the world full-time. This is not an idea or dream anymore and it's a reality for a ton of people like me who are "digital nomads" traveling the world.
Recently I was asked about if my views on full time travel has changed from the time I began my journey around the world
When I left Goa at 18, I was a naive little kid (still kinda am lol) with dreams of traveling the world. Travel seemed so elusive and enticing at that time, I grew up in a family that was well off but we weren't incredibly rich so travel was a privilege growing up and something that happened once every 4 years or something like that.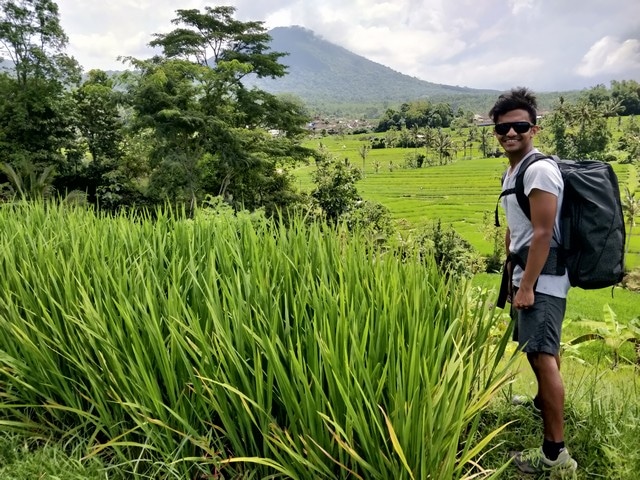 It's definitely been an incredible shift since then, I've been traveling since the start of 2016 and now the idea of traveling the world full time bouncing from country to country seems normal to me now. It's funny how our minds can adjust to our realities.
Full Time Travel
My views on travel definitely aren't the same as when I first left… When I started traveling I thought that I would want to travel all the time, explore amazing places and have incredible adventures. I still love doing that during the majority of the time, however, I also realize that traveling full time gets lonely at times.
Every time I leave a country and land in a new one, I'm saying goodbye to a community around me and starting over with a new community, with new people. Now I found my balance in traveling for a couple of months and then settling down in a place I like for a month or 2 before heading off again.
I'm often asked if I'm going to travel the rest of my life, I feel like that's such a bullshit question. It's not black and white, very few things in the world are, I feel like traveling right now so I'm traveling if I decide that I don't want to tomorrow I'll just stop.
Society has always made us make a black and white decision, whether is asking the hormone jacked teen to make a decision to take on debt and decide "what they do" for the rest of their lives to basing the future of your life on your current feelings and emotions. People change, how you feel right now will probably not be the way you will feel in a couple of years with new experiences.
When I started traveling I had less than 200$ in my bank, so my style of travel was definitely different from my current, however, unlike most backpackers I meet, don't believe any style of travel is better than the other. Budget travel isn't better than luxury travel or vice versa. They're just different, some days I'll hitchhike across a country and live in a tent, other times I'll get a villa by the beach with a pool and go to a fancy restaurant and drink a really fancy wine. Is one better than the other? Well not to me, they're just different experiences to fulfill different needs.
My view on travel is now to just do what I feel like, if I feel like staying in a certain place for a while that's what I do. If I feel like climbing up a mountain and living in the tent, that's what I do. In the past, I used to do certain things because people told me to or to get more content for my blog or Instagram even if I didn't want to do them.
Full Time Travel has also made me struggle with getting excited about many things, the first big temple I saw made me stare in awe, however, after the 100th, I was kinda like "meh" similarly sometimes it's about finding joy in daily life. When every day is about "living the Instagram #lifegoals life" no day is really about living that life as your reality adjusts to it and it starts to feel normal.
I've learned to find pleasure with staying in with a hot cup of coffee on a cold day with a good book instead of being obligated to travel full time and do something "incredible". I've learned to enjoy the community you gain when you stay in a certain place for a while. The instances when you bump into a friend in a cafe or seeing the same neighbors. It's funny how the things I used to take for granted are now the things that bring me joy… 🙂