Verdict: YES! With the PS5's lightning-fast load speeds, immaculate graphics, 3D audio, and haptic feedback adaptive triggers-the bar for the gameplay experience has leaped ahead. The PS5 is out of this world but is here to stay!
u/ camo_boy67 – Yes it's so much better. Especially if you're coming from a base PS4 to the PS5. It is leaps and bounds better. The space isn't to much better honestly. But it's super easy to get a new SSD and install it into m2 slot of the PS5. Plus the load times alone make the PS5 worth it.
PlayStation 5 Console CFI-1102A
Stunning Games - Marvel at incredible graphics and experience new PS5 features.
Breathtaking Immersion - Discover a deeper gaming experience with support for haptic feedback, adaptive triggers, and 3D Audio technology.
Lightning Speed - Harness the power of a custom CPU, GPU, and SSD with Integrated I/O that rewrite the rules of what a PlayStation console can do.
Sony's much-awaited, highly anticipated PlayStation 5 is a home video game console launched in November of 2020. Unlike phones and PCs with incremental updates, we only get new consoles every couple of years. So we had to wait. With Big Expectations. For Generational Improvements. And boy did the PlayStation 5 deliver (on everything besides actual deliveries. Stupid chip shortage). Two Years on, the PS5 has had time to show us its prowess and 20 million scarce units later (never enough), to say it was a success would be an understatement.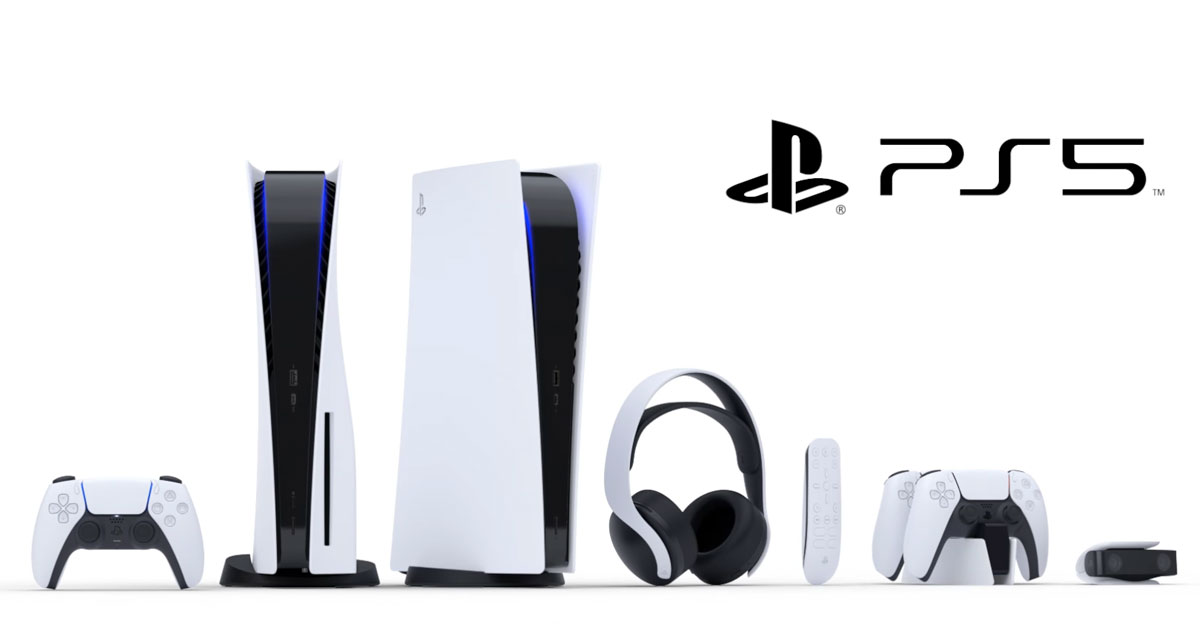 This article is supposed to tell you whether buying a PS5 is worth it, but that is the wrong question. The question isn't whether the PlayStation 5 is worth it, but rather if you are truly worthy of the PlayStation 5. Mjolnir does not just let anybody pick it up. (Yes that was a Thor reference. Although perhaps a better correlation would be with Thor himself. The PlayStation5- The Chris Hemsworth of the gaming world. Beautifully designed, a Performance Beast, got the guys and the girls swooning alike and is well worth your money, flaws and all).
Attempts at humor aside- How about we dive into all things PS5 and you be the judge. We will talk about the PS5's most interesting and appealing features, a few of the most popular games, and a few comparisons with market competition and previous models.
Is a PS5 Worth it?
Pfff, What's so impressive about it anyway?
But for real, what is this hype all about? Why did this console have everyone drooling in doggish anticipation? What is so impressive about it anyway?
1. DualSense Wireless Controller
This might just be the most next-gen thing about this new wave of next-gen consoles. I would even venture so far as to claim this is the best controller on the market today BY FAR. Revolutionary. Nothing else even comes close. What can I say, it's just built different. The DualSense Wireless Controller impresses at all levels and is by far the most genuinely innovative new addition to the world of gaming in the recent past.
DualSense has an incredibly engaging Haptic feedback system that reverberates through the controller. (Haptic feedback is kinaesthetic communication through vibrations, motion, resistance, and force. The idea is- Not only can you touch the computer/device, but it can touch you back. It leverages the somatosensory system to simulate on-screen sensations that enhance your gaming experience. It's an entirely new approach to machines and human communication. This takes your gaming experience to a whole new level. I am a big fan.) This creates a whole new layer of immersion and you feel more connected to the game.
Mechanism Behind PS5 DualSense Controller's Adaptive Triggers:
The DualSense controller perfectly demonstrates that amping up the controller does not mean adding more buttons. PlayStation took what we already had in the DualShock and made it exponentially better by providing a deeper and more rounded experience. While sharing the same button layout as the DualShock 4, it is sturdier and more robust than its predecessor and fits better in your hand- a subtle but welcome change. I just wonder in amazement at the beauty of clever engineering. And I cannot wait for game developers to explore new possibilities and exploit the tech to its full capabilities.
Although I think game developers are still being conservative about it and not using the haptics to their full capacity (I would have wanted MORE, especially in Spiderman.), the gaming experience is enhanced in pleasingly tactile ways- the resistance and bounce in the web-swinging while playing Spiderman, or the resistance when your player is tired and the feel of your heartbeat before a free throw in NBA2K, or the feel of shifting gears and the impact of different materials while driving, the feel of water droplets or the resistance when you pull on a bowstring is exhilarating and beyond convincing.
The built-in microphone is another clever addition. The micro USB charging cable has been swapped out for the USB C port, which is another welcome and convenient upgrade. It has a touchpad and speakers. It is amazing to see how many features are crammed into this one gamepad.
The only slightly disappointing but expected downside is battery life. You won't get much more than 6 hours of runtime without having to plug in the charger (it claims to have around 10 hours- but that is stretching it. Especially if you're using haptics.). Honestly, it's a forgivable and reasonable tradeoff. Definitely not a deal breaker for me.
2. ASTRO'S PLAYROOM
Yes, this deserves talking about all on its own. Astro's Playroom is a short (I took around 4 hours to finish it) but adorable pre-loaded PS5 game where your lovable CPU protagonist explores worlds based on the PlayStation Hardware (Memory Meadows, SSD Speedway, Cooling Springs, GPU Jungle). And it is an absolute joy to play. It was created specifically to showcase the powers of the DualSense controller and it does not disappoint!!! Oh man, this game FEELS amazing immediately. The controller allows you to FEEL different materials. It is much better experienced than explained. The sand feels like sand, and the glass feels like glass. There is a distinct difference between walking through grass vs on metal vs on ice vs through sand. The *plop* when you jump into water, Astro's shiver when he is cold, the difference in tension in the triggers while doing a short jump vs big leaps, the resistance in the spring acting when hopping around, and scaling rocks. The game makes use of other controller features too- you can blow into the microphone to spin a fan, and the touchpad while zipping up and rolling inside a ball. The graphics are gorgeous and the ray tracing makes it all the more realistic. Astro's Playroom is a meta little love letter to the PlayStation's history, which I found heartwarming and charming.
3. Backward Compatibility
Thankfully, the PlayStation 5 is backward compatible with most PS4 games, which means you can continue playing on the PS5 without losing progress. As an added benefit, most games have free and transformative PS5 upgrades with increased frame rates allowing you to enjoy faster, smoother, and much better-looking graphics.
Mark Cerny, the Lead System Architect of the PlayStation 5 mentioned, "While integrating PlayStation 4's logic into the PlayStation 5's chip should result in higher-quality, lower-cost backwards compatibility, the tradeoff is that each game has to be individually tested. The boost is truly massive this time around, and some game code just can't handle it."
That being said, it is fun to rediscover old games (Assassin's Creed Odyssey, Crysis Remastered, Spiderman Remastered, God of War, Ratchet and Clank, Rocket League, etc.) with the enhanced DualSense support and improved loading times thanks to Game Boost. You don't have to sacrifice the progress of your PS4 games for the PS5 console upgrade. Where PS5 games are recommended to be installed on the console's 825GB SSD drive, PS4 titles can just as easily run off of external drives. The caveat being the SSD can be used for storage of PS4 games but not PS5 games. PS5 games cannot be played directly off of the SSD. You will have to download the game onto the internal storage to play it. Games can be transferred by copying your games onto an external USB hard drive or through WiFi transfer.
4. Reduced Loading times and Variable Refresh Rates
With its dedicated hardware and thanks to the custom M.2 SSD, the PS5 boasts of impressively speedy loading rates- both for starting up and app/game and the in-app load time. Gamers can now enjoy gameplay without having to worry about annoying load times in-app that mess with your flow. Variable Refresh Rate support dynamically syncs the refresh rate of the display to the graphical output of the console. This makes gameplay feel smoother, input lag reduces and everything renders seamlessly, and the otherwise frustrating frame pacing and screen tearing issues are minimized.
5. Share Play
Remember when you had to call people over to your place to game together until you smelt of sweat and Cheetos and your parents had to physically drag you off the ratty old couch and force you to shower? (No? Just me? Okay, Yikes.) No more of those pre-internet shenanigans. The internet allowed your friends to fire up their consoles at home and join in for a co-op multiplayer session online and eat Cheetos and smell bad from the comfort of their own homes. But your friends needed to own the game in question for this. Which seemed reasonable but was also an annoyance.
Enter Share Play. PlayStation's solution to most of your annoyances (not the body odor though. Unfortunately that is either fixed with nose plugs or a shower)With Share Play, you can let friends take over your character and help you through a game, or watch as you play, or even play multiplayer with you. They do not even have to own the game. All you need is a decent internet connection and a PlayStation account to share your screen.
Of Course, not all games support this feature, and the experience isn't as good as it would have been had you run it natively on your local PS5, but it's a fun enough feature to use!
6. (3- D) Audio
Most hardware manufacturers that dabble in 3D audio use technologies like Dolby Atmos. But not Sony. Sony has built its own proprietary audio engine called Tempest. The Tempest engine includes a stand-alone chip inside the PS5 that handles everything related to 3D audio. The in-built audio engine means you no longer have to rely on external audio tech inside a television or speakers to produce quality game audio. Tempest 3D has raised the bar for immersive audio by a lot. Imagine being able to hear sounds as if they were actually around you. Sony likes to think you can even hear individual droplets of rain and their distance from you. Bear in mind that you need headphones that are compatible with this technology. If you game on a lower-quality television or with inadequate speakers, the 3D spatial audio won't make much of a difference for you.
A valuable accessory for the PS5 is the Pulse 3D wireless headset which is finetuned for the 3D audio technology. It has dual noise-canceling microphones and a USB C type charging port.
7. Offline Gaming
The PlayStation library usually requires you to have an active internet connection. Which means you can only play physical disc games while offline. You cannot play digital games offline. But PS5 has a feature called "Console Sharing and Offline Play" which allows you to play games and use media even when your console isn't online. This requires you to set your PS5 as the main console on your account.
8. Sound Signature
Anyone that has used the PS4 for longer than five minutes will tell of its notorious jet-engine fan noise. The PS5 (thank heavens) is a whisper in comparison- a much quieter console than its predecessor. Noise is an inescapable by-product, but this time around PlayStation made a few welcome changes in the cooling and power delivery systems (custom heatsink and liquid metal-based thermal interface material) which reduced overheating and the need for hyperactive fans. Also, switching to SSD for drive storage meant there were no spinning discs of the HDD, and the only sound would be from the fans. The new curves in the design allow for better internal airflow performance, minimizing the distracting noises and preventing overheating.
9. Futuristic Design and User Interface
The wildest most futuristic (albeit controversially designed) PlayStation to ever exist, it makes its competitive rivals pale in comparison and seem prudish. This beast of a console is huge though- a whooping 15.4 in × 10.2 in × 3.6 in. It allows for installation in both vertical and horizontal orientations. Sony has really run with this idea of futurism- from the controller to the console to the headset launched alongside it, they all share the futuristically clothoid curved, ultra-minimal, two-tone space-age design. It feels dramatically different and very new-gen. Which was obviously the intention. In the words of the YouTuber Mrwhosetheboss, " what gamer doesn't want a console that looks like a literal alien starship".
The outer plates are customizable and you get light filters to change the color of the rim lights. PlayStation has amped up their game by expanding from the two tone classic models to releasing the consoles and controllers in a plethora of colors. Third party skins are available for both the controller and the console. You can go crazy with the colors to fit your home aesthetic and tastes.
The stand is to be used both with the vertical and horizontal setup as it allows for better airflow.
The new interface annoyed some but was otherwise welcomed as sleeker, more comfortable, and more engaging. Personally, I found the new design much neater and sharper, and faster. It looks amazing in HDR. It felt more presentable even though it took getting used to.
Is a PS5 Worth it Reddit
u/camo_boy67 – Yes it's so much better. Especially if you're coming from a base PS4 to the PS5. It is leaps and bounds better. The space isn't to much better honestly. But it's super easy to get a new SSD and install it into m2 slot of the PS5. Plus the load times alone make the PS5 worth it.

u/anonymouse39993 – I recently got a ps5 purely because I bought it with nectar points so didn't pay for it, I thought I didn't need a ps5 due to the lack of games.

I wouldn't go back to a ps4 now it's a large step up from ps4 – everything is quicker, runs better and it's nice not having a jet plane in my living room

There are games I am playing that I'm enjoying far far more on ps5 than I ever did on ps4

u/Edmundo-Studios – Easily worth it in my opinion. All of your current games will be playing with better or more stable performance and titles over the last year will look and play significantly better on PS5
Best PlayStation 5 Games That Reel You In
Within the first year of its release, most of us were still cribbing about not having enough exclusive PS5 games to jump into and exploit the insane new capabilities of this next-gen console, but as is common for most starkly new consoles, these things take time. On the bright side, we've had a plethora of PS4 games receiving PS5 updates, allowing them to run at higher frame rates and allowing the possibility of much better resolutions.
Demon's Souls
Stray
Ghost of Tsushima (Director's Cut)
Spiderman: Miles Morales
Sackboy: A Big Adventure
Returnal
Elden Ring
Ratchet and Clank: Rift Apart
Horizon Forbidden West
God of War: Ragnarok
PlayStation4 to PlayStation5, Should you Upgrade?
Honestly, if you had asked me two years ago, I would have said it isn't a necessity. But two years on, with the developers exploiting the potential of the DualSense controllers and repurposing the PS4 games for the PS5, your overall gaming experience is at a whole new level.
Between the spatial audio, the haptics and adaptive triggers, the sleek superior graphics, ray tracing, and impressive load and refresh rates, the PS5 really has me sold. Hell, to be honest, I'd jump over to the upgrade just for the quietness and lack of heat from the new console alone.
I'd gotten tired of the temperature of my room increasing every time I turned on the PS4.
PlayStation5 vs the Xbox (Are we really going there?)
Gamers generally love technical specs because they're easily quantifiable and dare I say allows them something to fight about in the comment sections of Reddit. (No hate, I am just amused). I don't think the numbers tell the whole story. What do they translate to when it comes to games and apps? Do the game engines utilize that much power? For example, PS5 offers 10.28 teraflops with 36 compute units at 2.23 GHz while Xbox Series X offers 12 teraflops with 52 compute units, but at 1.825 GHz. The Xbox Series X provides I/O throughput of 2.4 GB/s (RAW) 4.8 GB/s (compressed) whereas PS5 provides an I/O throughput of 5.5 GB/s (RAW) 8–9 GB/s (compressed).
I'm not going to pretend like I fully understood the implications of everything Mark Cerny was talking about (most people apart from developers don't either. And the fact is, they don't need to), but I know enough to realize that the PS5 is a beast of a console. That being said- What does this matter and why do you care when all you want to do is play God of War, Demon's Souls, and Spiderman? Define your objective and then decide. I am extremely partial to the aesthetics of the PS5 and the DualSense controller though, I cannot lie. Regardless, The specs of both look good on paper, you should try the consoles and see them in action before you decide for yourself. You be the judge.
After all that controversial meandering, here are the numbers:
Xbox Series X
PS5
Dimensions
15.1 x 15.1 x 30.1 cm
39cm x 26 x 10.4 cm
Weight
9.8 pounds
10.54 pounds
Color
Black
Black and white
CPU
3.8GHz Custom Zen 2
3.5GHz Custom Zen 2
GPU
12 TFLOPS 1.825GHz RDNA 2
10.28 TFLOPS 2.23GHz
Memory
GDDR6, 16GB
GDDR6, 16GB
Memory bandwidth
10GB at 560GBps, 6GB at 336GBps
448GBps
Storage
1TB custom NVME SSD
825GB SSD
Optical drive
4K Blu-ray
Yes
4K
Yes
Yes
HDR
Yes
Yes
Ports
HDMI x 2, USB 3.2 x 2, Ethernet, storage, power
Includes USB and NVME slot
Online subscription
Xbox Live
PS Plus
Connectivity
–
–
Price
$499
Digital: $399

Disc: $499

Availability
November 10, 2020
November 12, 2020
PlayStation5 vs PlayStation5 Digital Edition- which one is right for you?
This would depend on your preferred type of gaming. The Digital Edition is completely identical to the standard console except that it is completely diskless. This allows it to be priced at $100 less than the PS5 which sells at $500.
The standard PS5 doubles as a 4k Blu-Ray player and allows for offline gaming from physical disks, unlike the Digital Edition which will exclusively play digital games and will require an internet connection.
Potential Red Flags – Are any of these Dealbreakers?
Red Flags may be a bit of a stretch. These are a few things that you ought to be wary of. And a few things to consider before jumping in and buying yourself a PS5 (if you're lucky enough to actually find one. Sigh. Chip Shortages for the win.)
The PS5 supports 4k content up to 120 fps with an HDMI 2.1 input for monitors. The PS5 experience is greatly enhanced by the high contrast visuals and the impressive graphics it boasts. If you don't have a monitor with compatible 4k resolutions, Variable Refresh Rate support, 120Hz support, I don't know if it's worth your time and money. You're losing out on an integral part of the experience you're paying for.
Here is a midrange budget friendly monitor to consider (tech is never easy on the pocket is it):
If you're just using the console to play the games, most of them are co-evolved and are compatible with the PS4. If you have a PS4 and it's working just fine-it's still an excellent console. There are very few PS5 exclusives. Unless you're hell-bent on playing any of those, you might just be good. An upgrade may not be necessary. It would be amazing. But not necessary. (NOTE: The DualSense is compatible with the PS3 but not the PS4, which is odd but I reckon that is just good marketing.)
If you aren't in a hurry-You could always wait for the inevitable PS5 slim, which will be just as good but thinner, sleeker, and lighter.
Is A PS5 Worth it? Verdict: Play has no Limits
With the PS5's lightning-fast load speeds, immaculate graphics, 3D audio, and haptic feedback adaptive triggers-the bar for the gameplay experience has leaped ahead. Gamers can now experience uninterrupted immersion into virtual worlds that feel almost merged with the physical world. The PS5 will remain Relevant. For a long time. It's out of this world but is here to stay.
This really does shout NEXT GEN.
Read Next:
Last update on 2023-12-02 / Affiliate links / Images from Amazon Product Advertising API