In the age of extraordinary connectivity, the ability to speak and converse across the planet can be achieved with a single click. But despite the endless ways to connect, people are still struggling to converse with others due to loneliness and isolation. That is why people are turning to the Internet to build connections and relationships.
But do you think you can get paid to chat with others? Yes, my friend, it is. We live in a crazy world, having weird online money-making strategies that are popping up every day. It is so weird that most people have never heard of them. Let me show you what I mean.
How to Make Money Chatting Online
There are several ways to chat and earn money today. You can be paid to talk to people for a range of reasons, from lending a friendly ear, flirt chatting, advice, customer service agent, teaching languages, coaching services, and much more.
The available options are endless, with so many different paths, each having dedicated job sites, platforms, and apps. There are multiple online services that help you get paid to chat with others online. Below we'll talk about the best platform to find work, learn about their work, and find how much you can earn using it. I have organized a mega-guide that will help you earn money by chatting.
Best Platforms to Make Money Online
1. How to Get Paid Chatting in English
Teaching English to students is a great way to earn by chatting with other users. Several English-teaching platforms require you to have a TEFL foreign language certification. This is tricky if you don't have the certificate; however, some sites pay you simply to have casual conversations with students learning English around the world. All they require is that you have a good command of English and point out mistakes that users are making.
a) Cambly
Cambly is an English language tutor company that helps connect English learners to teachers across the globe. However, don't let the teaching part scare you, as you don't need any education or certificates to become an English tutor. To be frank, you don't require to be even a native speaker also. You just have to be proficient in the English language, and you are good to go.
The platform allows you to tutor anytime, anywhere across the globe. You can work as little as much as you want, and there are no minimum hours that you need to work. On Cambly, you can offer your services around the world and help its users build their English language skills through 1-on-1 lessons. Using this platform, you can not only earn money but also learn about different cultures at the same time.
Cambly has a conversational approach to tutoring, just start talking, and you are free to speak whatever you want to the student. The more interesting your conversations, the students are more likely to return to your lessons.
There are three simple ways to apply to become a tutor on the platform:
Sign up and create an account
Complete the short application form
Your application will be reviewed, and you'll be notified if you are selected
You can get paid for every minute you spend chatting on the platform. You can earn $0.17 per min ($10.20 per hour) for adults. For kids, you can make $0.20 per min ($12 per hour). The platform allows you to get paid via PayPal every Monday.
b) iTalki
iTalki is a great English learning platform that helps users practice and speak the language. It is an excellent platform if you want to teach English without requiring any experience or education. Its Community Tutor options help you to easily teach through casual chats. You can not only teach in English but also have the ability to teach Spanish, French, German, Italian, Portuguese, and a list of different languages.
Click Here To Sign up on Italki
To apply to become a teacher on the platform, you have to follow these steps:
Submit an application on their website. You'll be notified within 10 business days if you are selected
Complete the onboarding process within 15 business days (upload documents, pass quizzes, and set up your account)
After completing the onboarding process, you are ready to go. You can also become a professional teacher with iTalki if you have a TEFL certificate for any language or work experience teaching. The platform allows you to set your own rates; however, it charges a 15% commission on the amount you will make.
c) Preply
Preply is another English-teaching app that connects private language students with language tutors. It is an amazing platform buzzing to accommodate different students around the world. If you are speaking fluently in English, you can become a tutor with the platform.
The free talk program on Preply allows you to efficiently teach casual lessons having a conversational method. It is very flexible, and you can schedule the classes, and there are no minimum hourly requirements.
Click Here To Sign up on Preply
To register as a tutor, follow these simple steps:
Go to the Preply website and click to become a tutor
Enter your email address and sign up for the plan
Create your tutor profile
Record a short introductory video and profile description
The application will be reviewed by the team within 9 days
The teaching process using the platform is very simple. You can send attachments and lesson plans while chatting with your students. This means you can make learning accessible wherever you are. Preply allows tutors to set and charge their own rates for their lessons. The platform takes a 33% commission, which is slightly more compared to the other 2 options I've listed above.
2. Paid to be an Online Friend
There are several platforms on the internet today that allow users to be paid to chat with other users. You have the option to chat using your different devices, either through audio, video chat, or just text. You will be saying texting somebody will also get you money? Yes, let us take a look at some platforms that make it possible.
a) Rent a Cyber Friend
Rent a Cyber Friend is a great approach to a growing community of friends to exchange information and expertise online. You can make money just by talking to strangers. The conversations are secure and fast.
The platform allows you to match with people based on their identity, interest, politics, and other traits. This works well for both you and your clients because you will have things in common and can converse more freely. Your client can become a regular, and you can also get a friend. Using this platform, you can share your profile on social media channels to get more clients.
To become a member of the platform, you have to be 18+ years old and provide some details (name, email, and password). You can create a profile where your description will be specified. They offer a pay-per-minute service, but the platform takes a 20% platform fee. So, if you are charging anywhere between $0.10 to $1 per minute, you can make anywhere between $4.80 to $48 per hour.
b) Rent a Local Friend
Rent a Local Friend is a unique platform that helps you earn by renting yourself to other people to chat. It is generally 100% online, but in certain cases, you might have to show up as a friend to a birthday party.
The clients that want to talk may be travelers who want to get a better idea of the culture you live in. Others just want to talk to somebody to be less lonely and hang out online. This is a valuable service in today's age as it can have a positive impact on people's lives.
To become a member of the platform and earn money, you have to follow these steps.
Create your profile by signing up for the platform
Book an interview with the community manager
Activate the services you want to offer
Get verified for a contribution fee
You can set an hourly rate of pay and collect every dollar of it. The site only makes money from people who pay a monthly membership fee to people that want to talk to people like you. The payment you get is based on the services you offer. However, you have to pay $20 subscription to activate your profile. You can recoup this in a few hours if you are booked. But there is some form of risk involved in it.
c) Facebook Groups
Facebook Groups are a great tool to engage groups or individuals about a certain niche or local area. If you can start a Facebook group, you can efficiently charge people for being members and speaking with you. Here, you can ask for donations, sell products and answer their questions for cash.
You can easily create a group on Facebook and control its setting. You can easily control what goes on in the group and decide what you want to speak about and how much time you spend there. The price you charge is based on your requirement, and it depends on its engagement and the time you invest in the group. You can also create a membership amount for people, giving them special perks.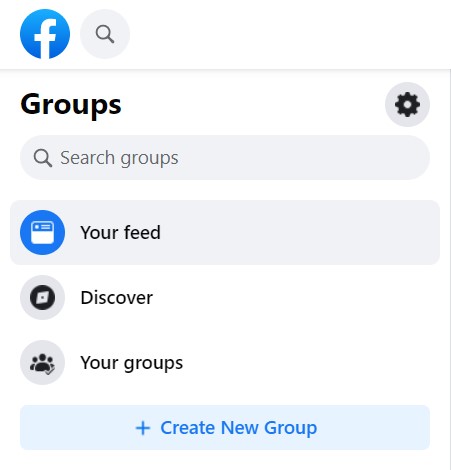 3. Get Paid to Text 
If you are interested in getting paid to chat and not talk on the phone or video call, then don't worry; there are plenty of platforms that allow you to earn by texting alone. We have only covered a few platforms, but here are a few more that only focus on texting.
a) SiteStaff
SiteStaff is a platform that offers live chat support services for businesses that require information and buying tips from their prospects. As a chat operator on the platform, you are an out scoured customer service agent that can handle different businesses.
The chat hosts are the lifeblood of the platform, and they are important to create an emotional connection with the visitors. Great chats result in the highest quality lead for your clients to improve your capital.

SiteStaff works with different companies, so you have a variety of customers you can chat with. The company hires remote employees; however, most of its staff works from an office as of now. There is limited payment information available, but the platform has a commission-based pay structure, and there is no base pay.
b) Needle
If you are into the fashion industry and are a bigger shopper, then Needle is a great platform that allows you to converse with other shoppers to solve any problems or questions they are having. The platform works with different brands, so you can expect people from different niches asking help from you. This is great, and you will not be bored with clients of a particular niche.
On Needle, you are a 100% virtual shopping assistant to resolve all customer issues. On the website, you can make anywhere between $2.50 to $10 per hour.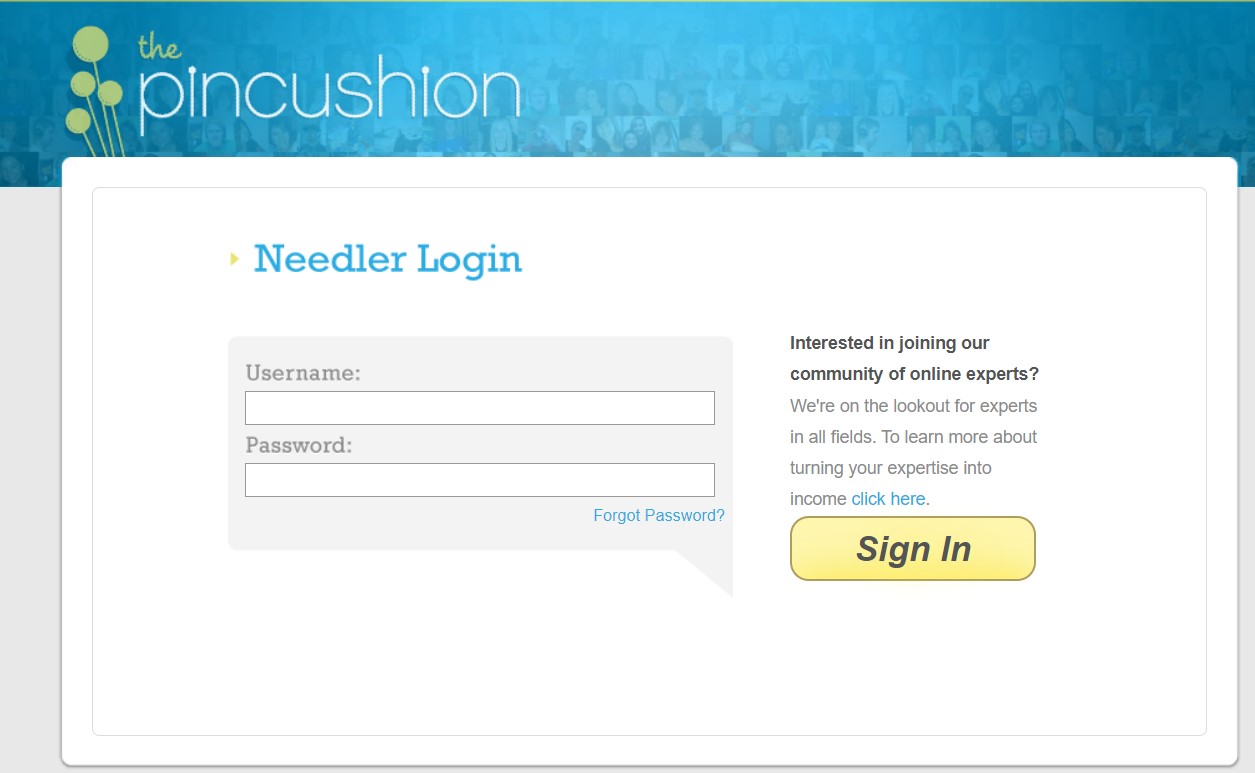 c) The Chat Shop
The Chat Shop is a platform that allows you to experience a competitive edge with real-customer engagement instead of chatbots. As a chat host, you are paid to moderate these live chats with customers. Like the above two options, it works with different companies and brands that make things interesting.
The platform will train you into handling and moderating live chat after you sign up. The entire process is highly efficient, and you'll probably become an expert in the space over a period of time.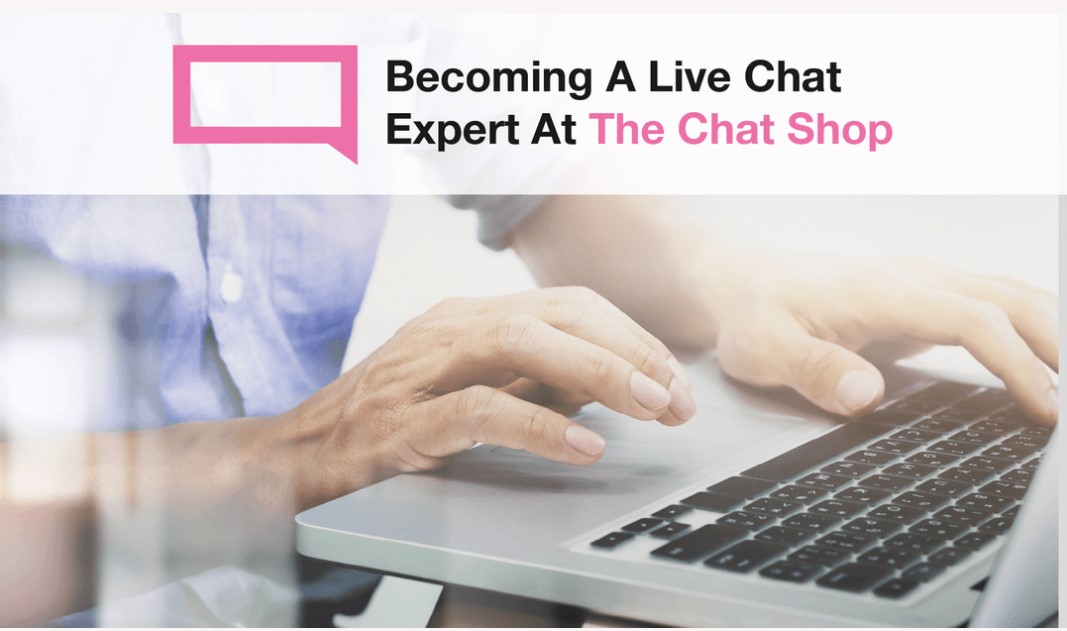 The company requires you to commit at least 20 to 40 hours per week. You also require to type 65 words per minute to resolve queries to qualify to be part of the platform. This is slightly demanding; however, they offer $18 per hour, which is better than the other 2 options listed above.
4. Get Paid to Chat Online as Customer Service
The conversations that users will have as customer service agents are not very interesting as some other choices in this article. However, you will still be earning money to chat with users. The positions that are available as a customer service rep include answering questions, receiving and solving complaints from customers. Apart from this, you can also help handle returns and exchanges. We have listed some of the best sites that require chat operators for customer service.
a) Customer Service Agent for an e-Commerce Company
The chat bubble that is in the corner of online stores allows you to start a conversation with yourself. In most cases, it is a bot; however, some online e-Commerce websites want people to offer a human touch to the customer.
Today major e-Commerce companies are finding it easy to clear any customer queries utilizing text chats. Agents can also get paid to email or solve any customer problems over the phone.
There are millions of online stores around the world today that want customer service agents. One clear platform is Amazon, which hires customer service agents. It basically has an army of customer service reps that are chatting with customers to solve their queries. The payment structure is based on the position and location you are situated.
b) Premium.Chat
Premium. Chat is a platform that helps you monetize your website or social media accounts by charging for voice calls, video calls, or text-based chat. You can earn money by sharing your expert advice and knowledge. If somebody has a question with regard to your field, then you can charge per minute to help them resolve their issues.
Click Here To Sign up on Premium.Chat
You can get started creating your account within 3 minutes, you have to sign in, add your basic description, and you are good to go. The widget can be easily inserted on your website or social channel. The platform allows you to set your own rates on a per-minute or session basis.
c) JustAnswer
JustAnswer is an online platform that hires professionals from different fields to work as live operations. If you are good at research, then this is made for you. The chat operators can answer your clients about nearly anything. If you have done proper research, then you can explain most things and create a great chat job for you.
The platform allows you to schedule and see which questions you want to answer. The payment structure is based on the answers you give. So, if you answer more, then you will make more money.
d) FlexJobs
FlexJobs isn't a customer service platform that pays you to chat. It is a platform that helps find awesome remote positions, freelance gigs, and other flexible online jobs- including the role of virtual customer service rep.
Click Here To Sign up on Flexjobs

The platform has hundreds of companies with remote teams which are completely vetted. This means you no longer have to filter out spam or outdated listings. It is a great timesaver compared to other giants in the space. Browsing on FlexJobs is free; however, you need to pay a subscription to access its features. It starts at $9.95; however, you can ask for a 30-day money-back guarantee if you are not satisfied. The rates you are paid are based on the company and your position.
e) Fiverr
Fiverr is another freelancing platform, but it isn't something to chat with; however, you can find services within the same niche. The platform is great, where people pay users for their services.
Click Here To Sign up as a Seller on Fiverr
If you want to be paid to be a chat operator, then you should not consider this a viable option. However, the positions are ongoing, and if you find a good company, you don't have to constantly compete for new gigs. You can set the price of friendship service and chat with customers.
5. Get Paid to Give Advice
If you are a person that is great at giving advice, then it would be nice to be paid for your insights. What is the best way to offer advice? I've discussed this below.
a) Become an Online Counselor or Life Coach
If you are good at helping people with their life problems or coaching them to reach their goals. Why not become a life coach? Becoming a life coach requires some form of education as you need to be an expert in this space. People will only listen to you if they can accredit your accomplishment as a coach.
People just want to trust you and know about the issues you are an expert in. Coaching is not only based on educational subjects but also on relationships, leadership, and much more.
Life coaching is a great way to start your own business. In addition to becoming a life coach, you have to learn some business skills, like marketing, bookkeeping, and some technical know-how. You can set your own rates, and the more experience you have, the more people will be willing to pay.
b) Advice Blog
An advice blog makes the right sense to give advice to users. You must have typed a problem you have had into Google in search of information. I bet you've done it thousands of times, scouring through articles, blog posts to get an answer to the issue.
Why can't you write the article or blog post yourself? Creating a blog offers a great way to impart information to your readers. On the blog, you can offer advice on how to deal with depression, how to solve issues with your PC, and much more. You don't directly interact or chat with people, but you offer them solutions to problems that individuals have in common. These articles can reach thousands of people every day.
It is a long process; however, if you endure this process, then it will be worthwhile. If you are an expert in a certain niche, like travel, interior design, career challenges, and much more, then you are qualified to give advice. You can earn anywhere from $0 to $100,00+ every month if it becomes successful.
If you're in a hurry the WordPress.org is the Best Blogging Platforms according to Reddit!
u/FestingerVault "I think WordPress can be used for simple static websites as well, especially with the Elementor Template Kits, which can be used to make very simple and basic websites. WordPress is great as it creates a solid base for your website. WordPress has been leading and I think it can be used for any website."
u/Zazenp "WordPress Pros: can be made into almost any type of site you need, can be on any hosting solutions you want, usually cheaper if you get basic hosting packages, SEO can be fantastic if you do it right, easy to find developers"
You need a hosting provider to use WordPress and Reddit recommends Bluehost for beginners:
u/shalevrais12: Bluehost's customer support, strong uptime, and affordable beginner plans make it a dependable hosting provider. If you're looking for old-fashioned reliability, Bluehost is a great choice. That's why it is rated one of the best overall hosting provider on the market.
Click to Get 67% OFF Bluehost Now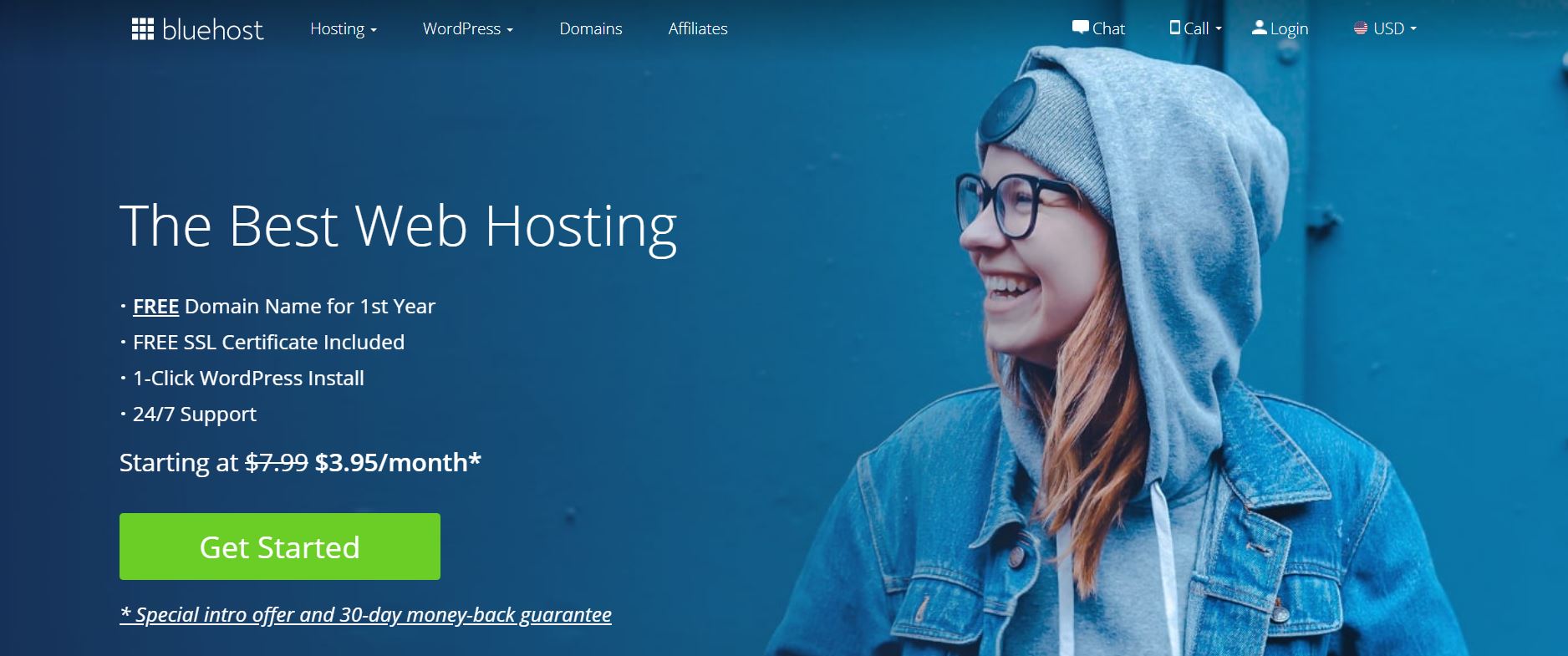 c) Live Advice
If you don't want to create a blog or start your own business, then you can go for a platform like Live Advice. The platform works the same as English-teaching platforms, where you can efficiently sign up, set your rates and start connecting with people.
The Live Advice platform allows you to give advice on relationships, business technology, wellness, careers, and general life advice. Clients can select based on your profile, and you can chat using chat, phone, or email list. You don't require to video call, so you can be assured that your privacy is secure. The platform lets you set your own rates, and most charge between $1.50 to $6 per minute. The rates are based on assuming that you are an expert in giving advice.
6. Get Paid to Talk to Lonely People
The world is full of lonely people who want social interaction or a flirty service option. In this section, we'll look at how to chat and make money by talking to lonely people.
a) Flirtbucks
Flirtbucks is an online chatting website that offers females over 18 years the ability to earn money by chatting and flirting with males all around the world. The work is simple and also super fun. As the chat hostess, you are in complete control and can influence the entire conversation.
The platform is an internal system, so you don't have to worry about yourself on outside websites or upsell conversations. You just have to participate in the already active community and wait for people to connect with you.
Flirtbucks chat uses video calls and requires you to show your face to the client. If you are worried about revealing your identity, then this platform may not be ideal for you. However, one should note that this isn't an explicit website. Most of your chats are fun conversations discussing your interests, hobbies or getting to know your client's life.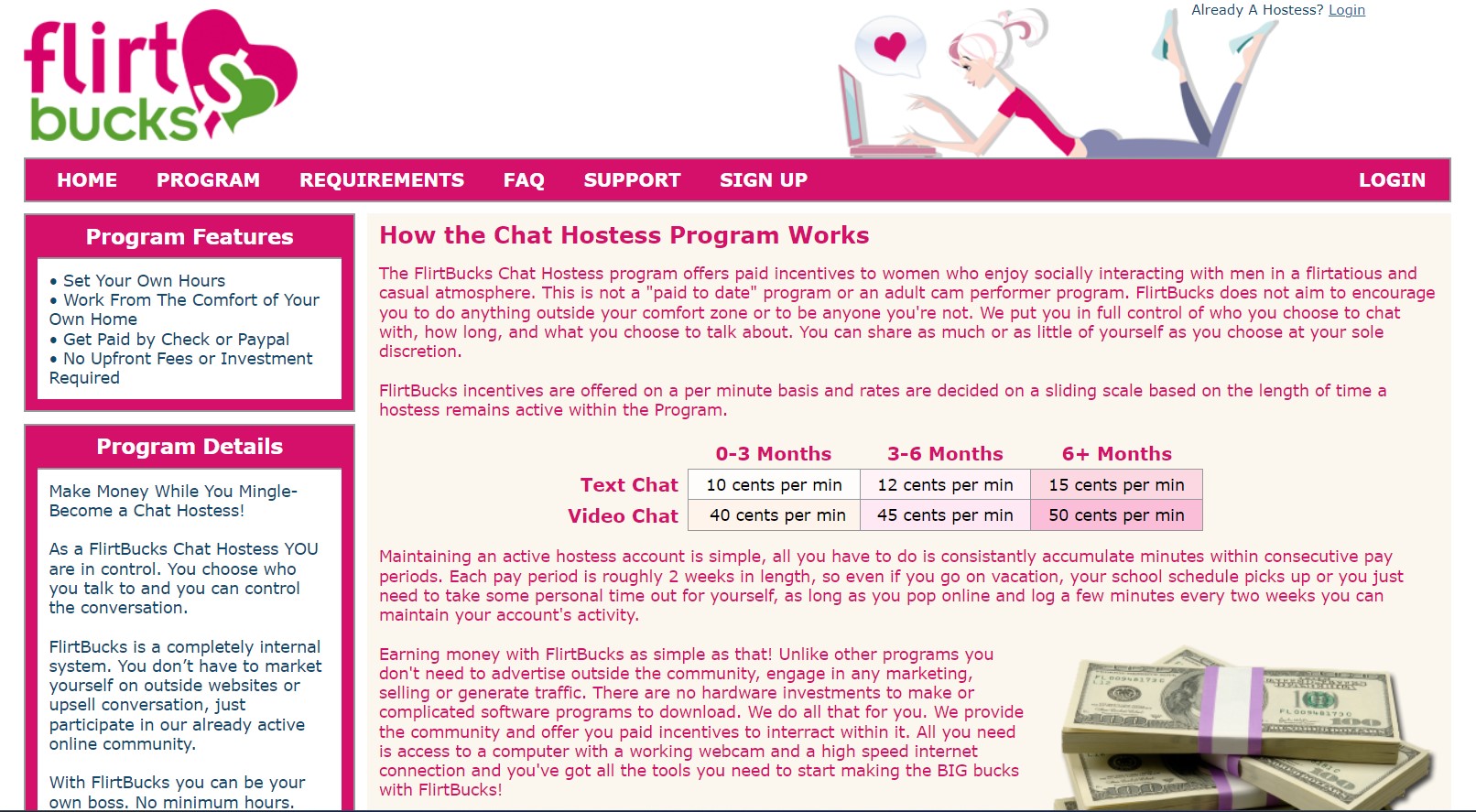 With Flirtbucks, you are your own boss, and there are no minimum hours. Generally, text charges range from $0.10 to $0.15 per minute. For videos, the price ranges from $0.40 to $0.50 per minute. The exact amount you will be paid will be based on the time you are with the company and your experience.
b) Phrendly
If you want to earn money by flirting, then Phrendly is the choice for you. The platform is an online service that offers chat services using text, call, and video specifications. You are paid to talk to lonely men and women. Clients on this platform look for casual and explicit chats, so you need to be sure you are comfortable doing that sort of thing.
To get started, you just have to fill in a few details (email address, display name, password, etc). You have to be 18+ and have to add a profile picture to use the app. Your personal information will never display to your clients. The company offers free text chat credits once they log in to the platform, which attracts lots of men who want to try the platform. This is a great choice if you want to make money chatting with men.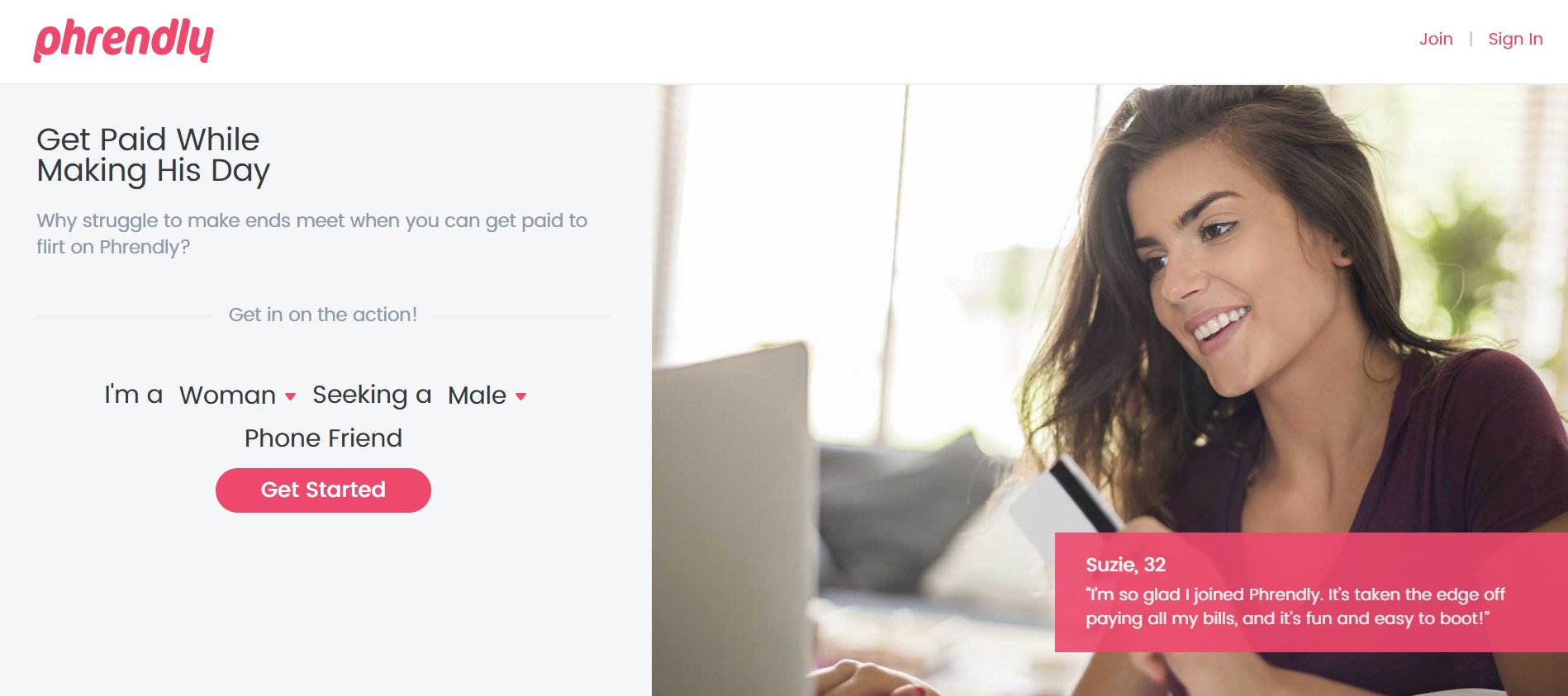 Phrendly has an intuitive pay system where users are charged sips to start a conversation. Each drink is equal to 20 sips, which lasts up to 8 minutes. Here, you will earn 0.35 per chat you respond to. You can also receive virtual gifts ranging between $5 to $100. However, you'll get only 90% of the total earning from this. The other options to earn money using the platform are via audio or video calls. Each call lasts a minimum of 8 minutes, and the client is charged $10, where the company takes 30% of the cut.
c) Lip Service
Lip Service is an online marketplace that connects females to men, who will pay to text with them. The website is open to both genders, and men can also earn money by talking to lonely women. Its customer service is great that offers formal, medium size businesses to efficiently connect to customer inquiries.
The platform is currently accepting only people from USA and Canada that are above 18 years older. To sign-up, just fill out, and complete the pre-application form and wait for the approval, which takes a few days.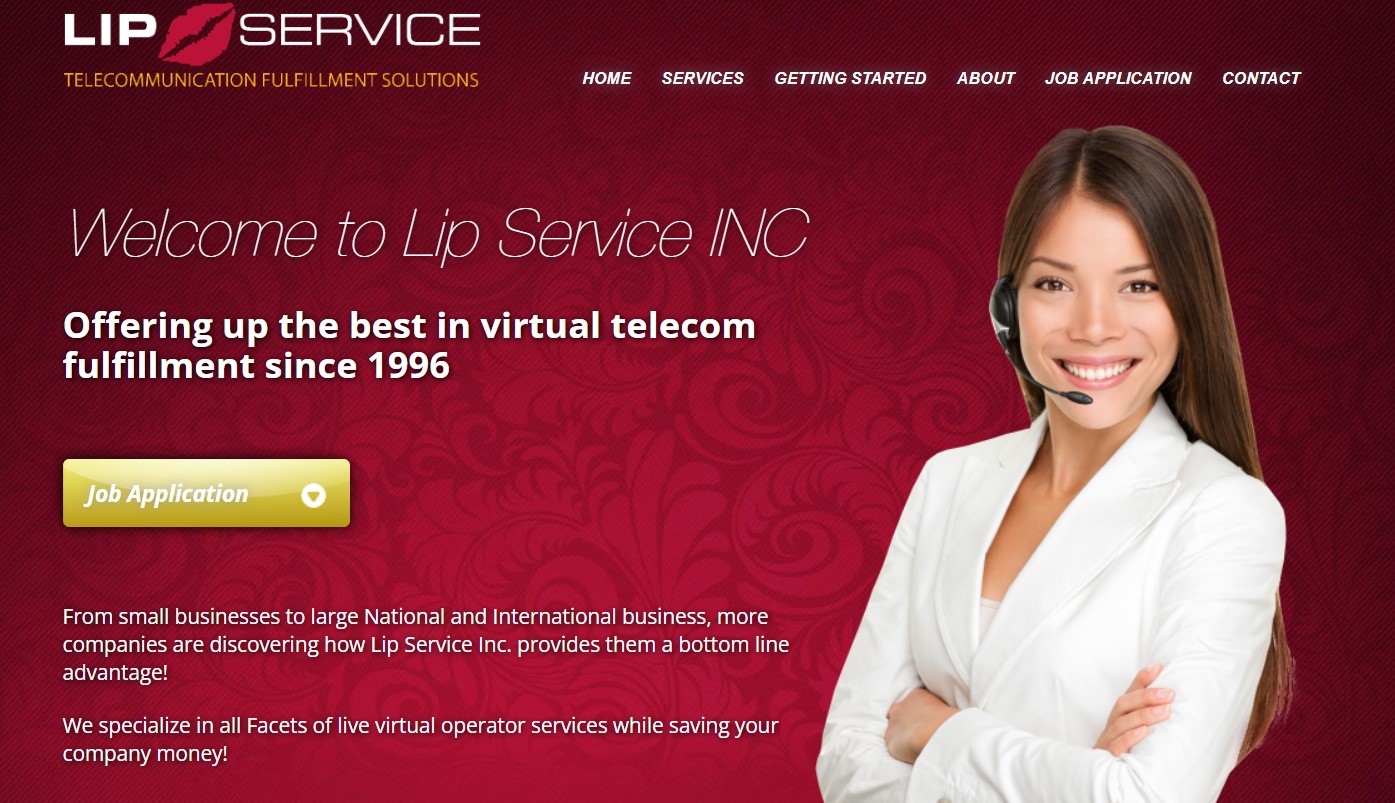 On the platform, you can earn up to $18 per hour. Lip Service is less flexible than most other platforms in this section, as you have to commit to at least 25 hours a week.
How to Ensure Making Money by Chatting is Safe?
Anything on the internet has some issues, so there are certain things you would want to avoid when it comes to chatting online. Check for these items to see the credibility of chatting online.
1. Check the reviews of the platform before signing up
Before signing up for a platform, check the reviews and see what is the perception of the public. There are many platforms today that claim you can earn money chatting, but all of them are not legit. Check the company's official site and policies regarding your safety. Further, you can contact the team and ask what they do and their features to keep you safe.
2. Don't give personal information to your clients
If a client asks about your personal information- address, phone number, or banking details, then it is a big red flag. It is important to keep your information private, especially if you are chatting with strangers. Try to create a pseudonym to prevent your clients from finding you on social media. This is very important to follow if you are using flirty platforms to chat. Protecting your personal information will avoid any dangerous situations may it be identity theft, privacy issues, and much more.
3. Report your clients if they make you uncomfortable
Making money by chatting is a great way to make money online, but it shouldn't come at the expense of your safety. This is for flirty as well as non-flirty sites. If a client is making you uncomfortable, then block them, report them, or contact the company directly if needed.
Better Alternatives to Earning Money Chatting Online
Earning money by chatting online may sound fun, but it has its own risks, and you won't be making a lot of money. I am sure that there are some platforms that will guarantee that you will make $20 to $50 per hour. If you manage to get clients, the odds of filling your designated schedules at these rates are low, except if you are an expert in your field.
Here are reliable alternatives to earn money.
1. Virtual assistant
Virtual assistants offer a great alternative to make money online today. As a virtual assistant, you can help small businesses with virtual tasks that they don't have the time or can't do. This is great for beginners that don't have any advanced skills. Once you gain experience, you will gradually specialize and enhance your skills to earn more.
2. Web publishing
Web publishing strategy is slightly time-consuming and requires more patience and dedication to reach the utmost financial freedom. This can be anything from the blog, YouTube, Instagram marketing, and much more. Building the money-making channels takes a lot of time at the start. However, if you remain consistent, it can help create a great passive income stream.
3. Freelancing
In the digital world, freelancing is a great way to make money. You can freelance for writing projects, coding, design, art, and various other niches. The freelancing space is a bit of trial and error; however, if you get it right, then you can create a great revenue stream.
Is Getting Paid to Chat Legitimate?
It may seem strange to chat with strangers to earn money, but it is becoming an essential service. Many people today have no one to speak to consistently and look to these platforms to relieve their loneliness. Chatting with people is a win-win situation for both you and your client. You can make extra money, and they can have someone to talk to and interact with. While the platforms pay you to chat with people, set boundaries, and determine your comfort zone to be safe online. If you take the necessary steps, then chatting with others can be fun and interactive to connect with new people and make extra cash.
Get Paid to Chat FAQs
1. Can I get paid to just text people?
Yes, there are many platforms that help you earn money by becoming an online friend. Here, you can talk to them, flirt or teach them any language to enhance their skills or help them be occupied.
2. Why would people pay you to chat?
The internet is constantly changing, and getting paid to chat with someone is also a great way to make money. People are paying to talk to others for a range of reasons. One of the major reasons being loneliness; other reasons include customer service, coaching, flirting, language learning, and much more.
3. Is it safe to chat with people to earn money?
Everything on the internet has its risk, and the same can be said about making money by chatting online. If you feel threatened, you can report, block or complain to the platform about any client.
Read Next: