With a collaborative web application for interface design and many additional features for macOS and Windows, FIGMA is basically an online collaboration tool that designers and developers find handy and use to build digital products. It allows designers and developers to edit, comment and review designs and code together.
It is also the favorite of many engineers, artists, business analysts, visual designers, and many more, for the creation and editing of vector graphics. If you're a designer, you probably have your preferred software tool – and good chances are you're using Figma pretty much every day! This software stormed into the design world and took it over in a very short time – and won the hearts of at least 57% of designers worldwide in 2020 rising from about 8% in 2017.
Figma & Adobe
Figma was purpose-built for collaboration. Sharing files is a breeze, and collaborators have the right context to give the right feedback.
In September 2023, Figma announced that it was being acquired by creative tech giant Adobe. Figma's UX/UI design software has long been favored by users over Adobe's version, Adobe XD.
Our goal is to be Figma not Adobe

— Dylan Field (@zoink) January 29, 2021
This acquisition upgrades Adobe's web capabilities, an area in which it has struggled. Adobe said it intends to integrate its own imaging, photography, illustration, video, 3D and font capabilities into the Figma platform.
However…
There are multiple alternatives that are easily and readily available online. Which, one might argue, are simpler, cheaper and much more logical to use.
Although there are certain reasons many professionals and amateur DIYers would rather choose Figma than any of its competitors, the platform has its problems too – pricing for example.
In fact, one or a couple of these downsides may well form part of the reasons you are looking for the best alternatives to this tool right now. Depending on what you mean by a Figma alternative, whether in terms of UI/UX mockup creation, wireframing, or vector art, here are the top 11 Figma Alternatives of 2023 that we selected.
Best Figma Alternatives Reddit 2023
1. InVision – Most Popular Figma Alternative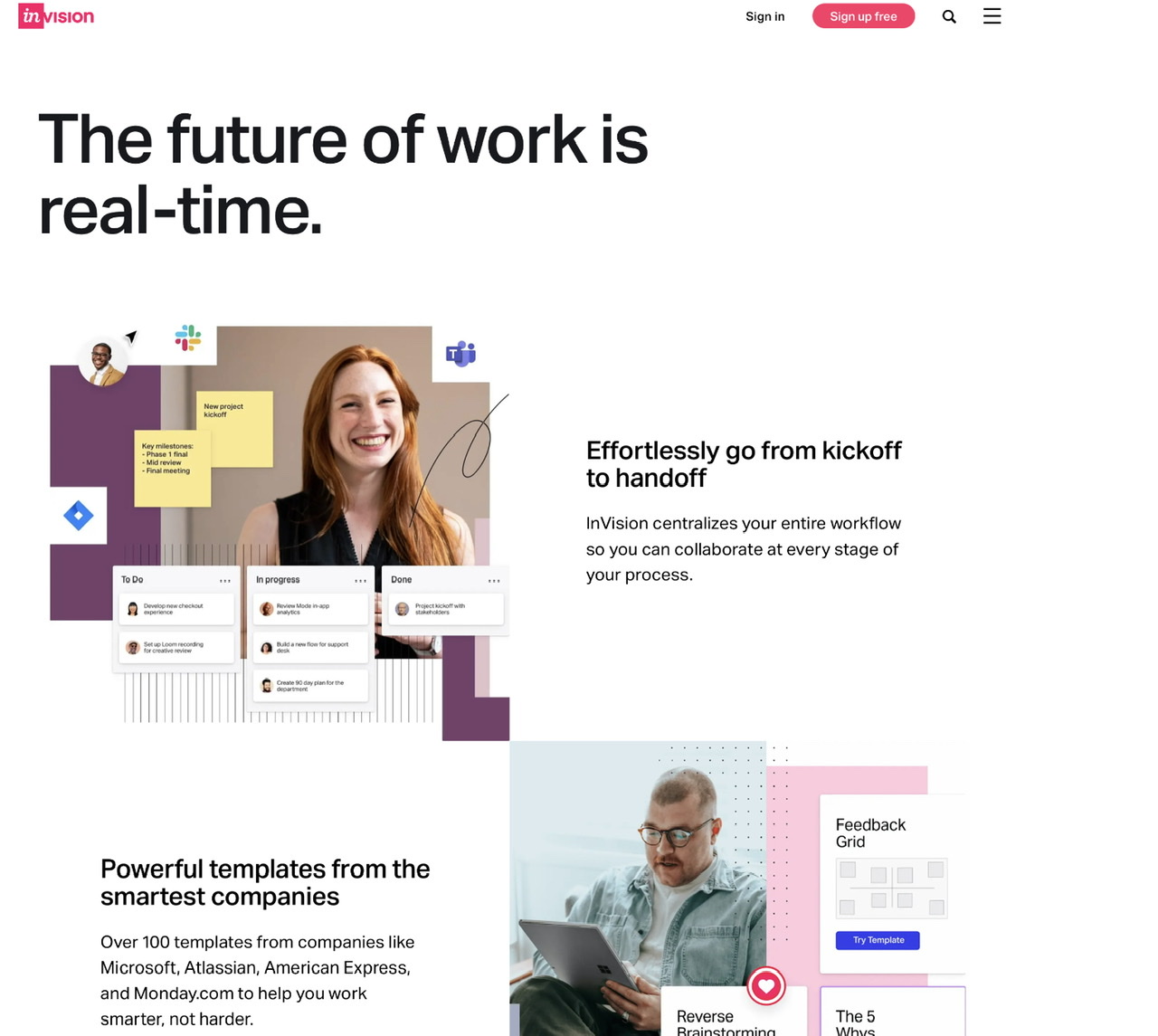 InVision is a prototyping tool that is used for both the design and development of user interface/experience.
Although InVision is a membership-based platform, it allows both members and non-members to collaborate on a project.
Users have testified that InVision has efficient collaborative functionalities where designers working on a project can easily add and view comments and brainstorm visually, while the developers can also communicate their specifications with great ease. Users also say that they like the platform's ease of use and customization levels.
On the desktop (Windows and Mac OS), InVision has both a free plan and two paid plans. The free plan allows up to 10 active users and up to three documents.
One reason we consider InVision as an excellent alternative to Figma is that its upgrade prices are more affordable and flexible. There are two upgrade levels: the first one costs $7.95 per user per month when billed annually and $9.95 when billed on a per-month basis.
The next level (known as Enterprise Plan) can be customized for organizations with advanced design needs. It is billed on a per-seat basis with a zero user limit.
By comparison, the Figma upgrade prices start from $12/editor/month when billed annually (and $15 when billed on a per-month basis) while the next level goes for $45/editor/month.
Reddit's Opinion About This Figma Alternative:
u/MikeOfTheBeast – Yep. Sign up and try the free prototype and see what it has to offer. It won't make you a better designer, but it will help you translate what you're doing to clients on a more basic level. You're uploading image files and mapping interactions, which can be helpful, but not always essential.
2. Balsamiq Mockups – Best Figma Alternative for Wireframing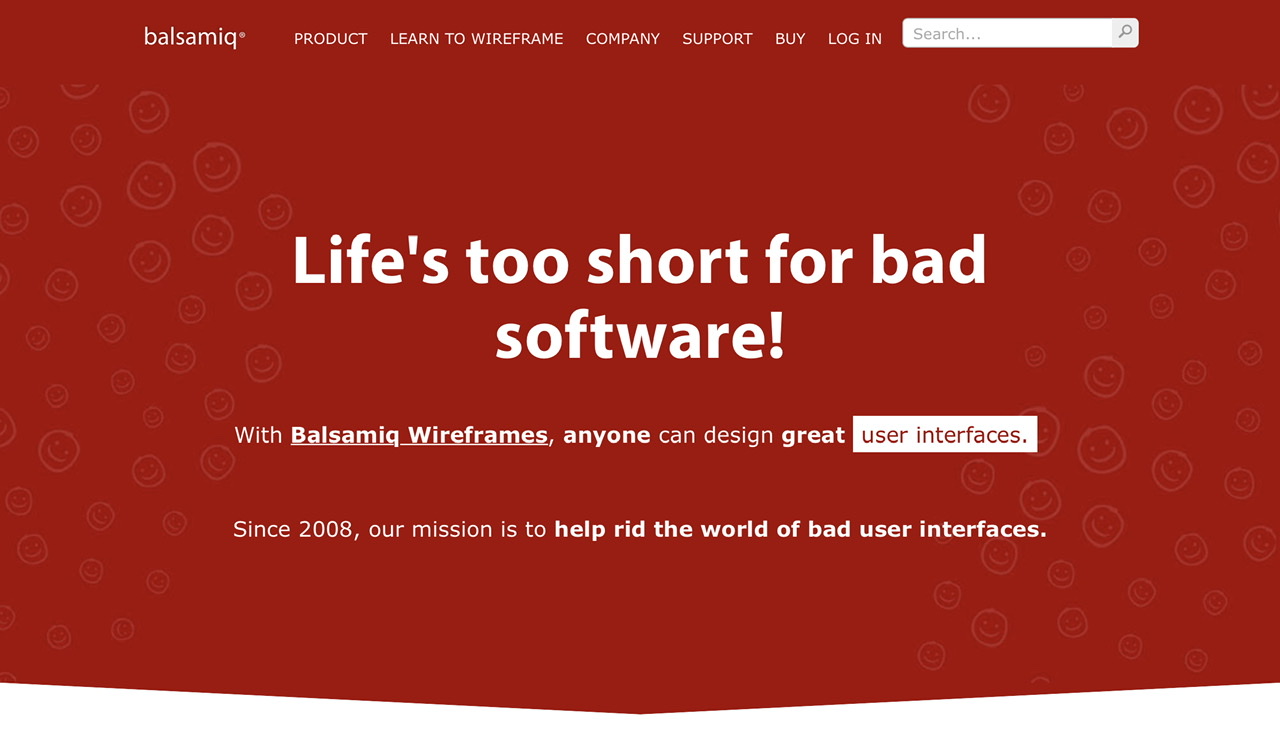 Balsamiq is a suitable alternative to Figma based on its unique focus on wireframing. It is available on the cloud, as a desktop app (for both Windows and Mac OS), and as an integration for Google Drive.
Owned by Balsamiq Studios, a company founded by a former Adobe senior software engineer, this tool may have drawn a lot of inspiration from Adobe XD. It is used to design websites, mobile apps, web apps, desktop software, and user interfaces.
One edge that this platform has over Figma is that it sports a dedicated 'academy' for anyone to learn to wireframe right from the beginner levels. This includes articles, videos, courses, and other learning resources.
However, unlike Figma, Balsamiq does not have a free plan. But it has one of the most flexible pricing plans among the others. It also has 30-day free-trial versions across boards.
They charge the cloud version on a per-space basis with three plans available: the first plan accommodates two projects and costs $9 per month or $90 per year. The topmost plan accommodates up to 200 projects and costs $199 per month or $1,990 per year. Each of these plans accommodates unlimited wireframes and unlimited users.
They charged the desktop version on a per-user basis. It goes for $89 per user for up to four users. Then, the per-user billing drops to $85, $84, $82, et cetera right up to $44 per user for 220 users, which amounts to $9,790.
As a Google Drive integration, Balsamiq Mockups is charged on a per-editor basis at $5 per editor per month or $50 per editor per year. It is available for up to 500 editors.
The charges for Confluence/Jira integrations are more complex because of offering a far wider range of options. They are charged on a per-editor basis and based on whether you are a commercial or academic user.
For example, a plan for three editors under a commercial license is $100 while it is $50 under an academic license. The price levels accommodate up to 2000 editors at $8000 (commercial) and $4000 (academic).
Reddit's Opinion About This Figma Alternative:
u/caricamento – I love Balsamiq, and they even have a policy of issuing licenses to non-profits. Biggest pitfall with this tool that I have seen is exposing it to people who don't understand what it's used for. If somebody doesn't know what wireframing is, they are totally lost. God forbid you should hand over control of your wireframes to somebody who doesn't know how to use one… one of my coworkers totally butchered my mockups beyond the point of usability.

u/skarfacegc – My team and I have been using this for years. It's a great tool (and inexpensive) to mess around with UX without having to commit to code. The tool can simulate actual software by linking different mockups together. i.e. the select list has a click target that takes you to an identical mockup except the select list is expanded.

Lets you shop UX ideas around to your customer prior to spending the time actually writing it.
3. Mockup Baker by Freepik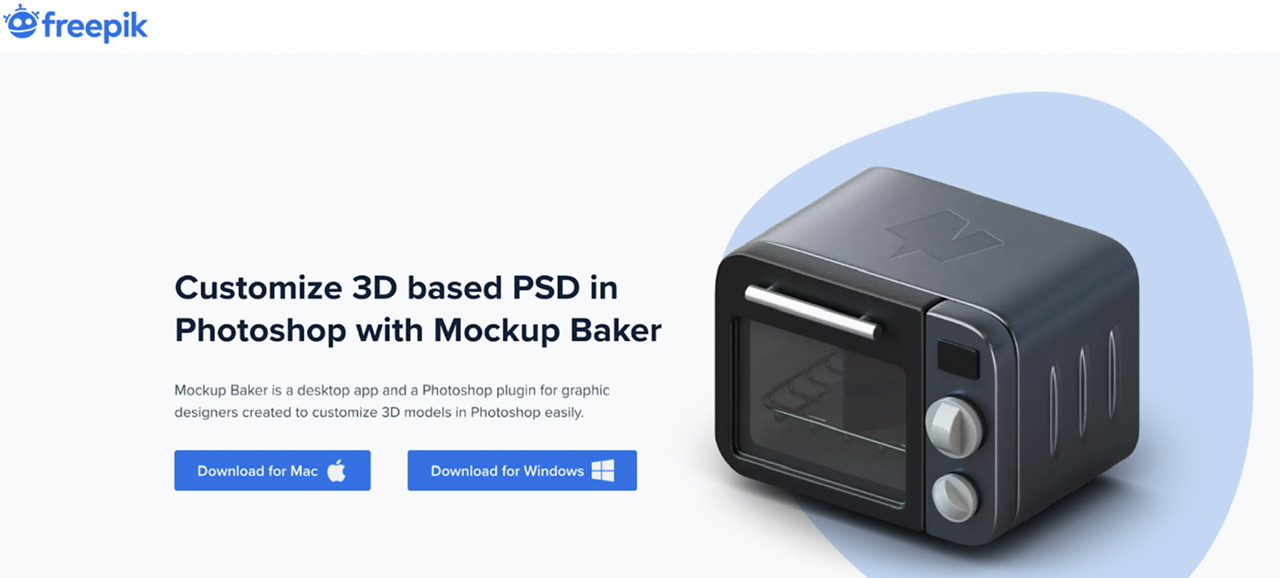 Mockup Baker, provided by Freepik, is the number one Figma alternative for creating commercially viable 3D mockup designs in minutes. This desktop app and Photoshop plugin (available on Windows and Mac) is packed with a range of features that will make it an invaluable asset for any graphic designer. 
Open up one of 25,000 ready-to-use supported mockups in Photoshop, customize it, and render it by hitting the 'Bake it' button. Your 3D mockup will be ready in seconds, and since it works as a downloadable plugin, you can do all this offline!
Mockup baker is compatible with Mac OS 12, Windows 10, Adobe Creative Cloud 5.9 or higher versions, and Adobe Photoshop 23 or higher versions, providing great versatility for designers from all walks of life. 
This powerful tool is free to download, and with a premium Freepik membership, you will have full access to all supported mockup templates. 
4. Pencil Project – Best Open Source Figma Alternatives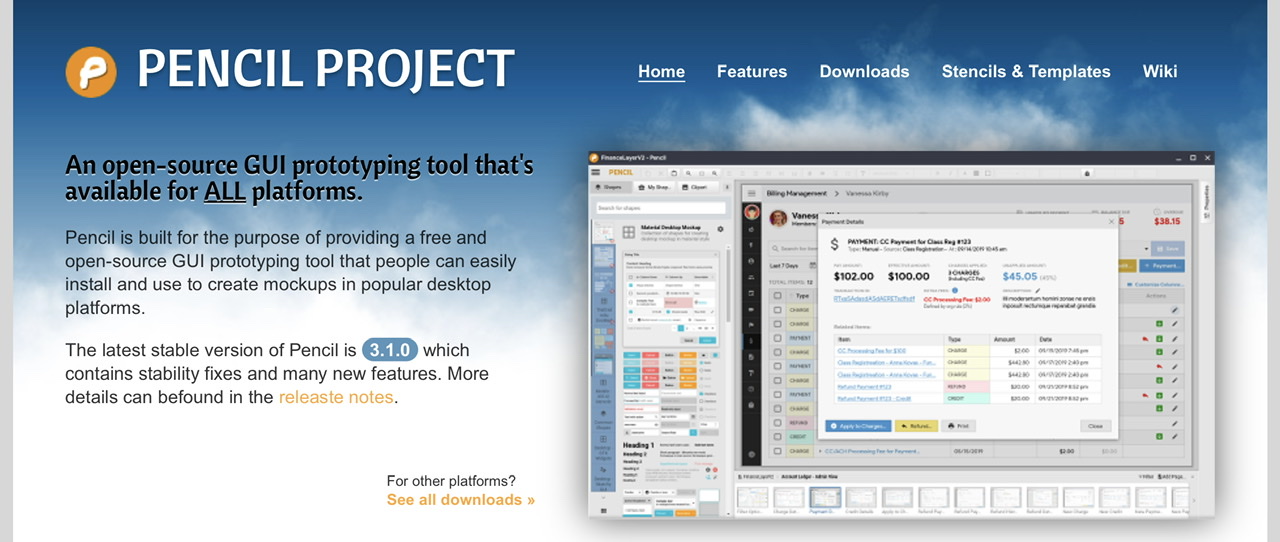 Pencil Project is a tool for designing prototypes of graphical user interfaces for both desktop and mobile platforms.
Among other reasons, this tool has made this list is because it is open-source and free. Apart from using it to design GUIs from scratch, Pencil Project includes pre-built shapes for various categories of design.
Other than Pencil Project's open-source licensing (GPL2), it also offers a commercial license where individuals or organizations can gain the Source Code, change and integrate it into their commercial arsenal. But the commercial licenses may not be redistributed.
However, there is only one constraint, unlike Figma, Pencil Project is not vector-based. Instead, projects are exported either as PNG files, as web pages, or as SVG or PDF files.
Reddit's Opinion About This Figma Alternative:
u/GRANITO – I love Pencil! I wish it was easier to move pages around but overall really great.

u/icanseejew – Been using this for years. Simple and effective. Only downside is that development has basically stopped.
5. Sketch – My Favorite Figma Alternatives (Mac OS only)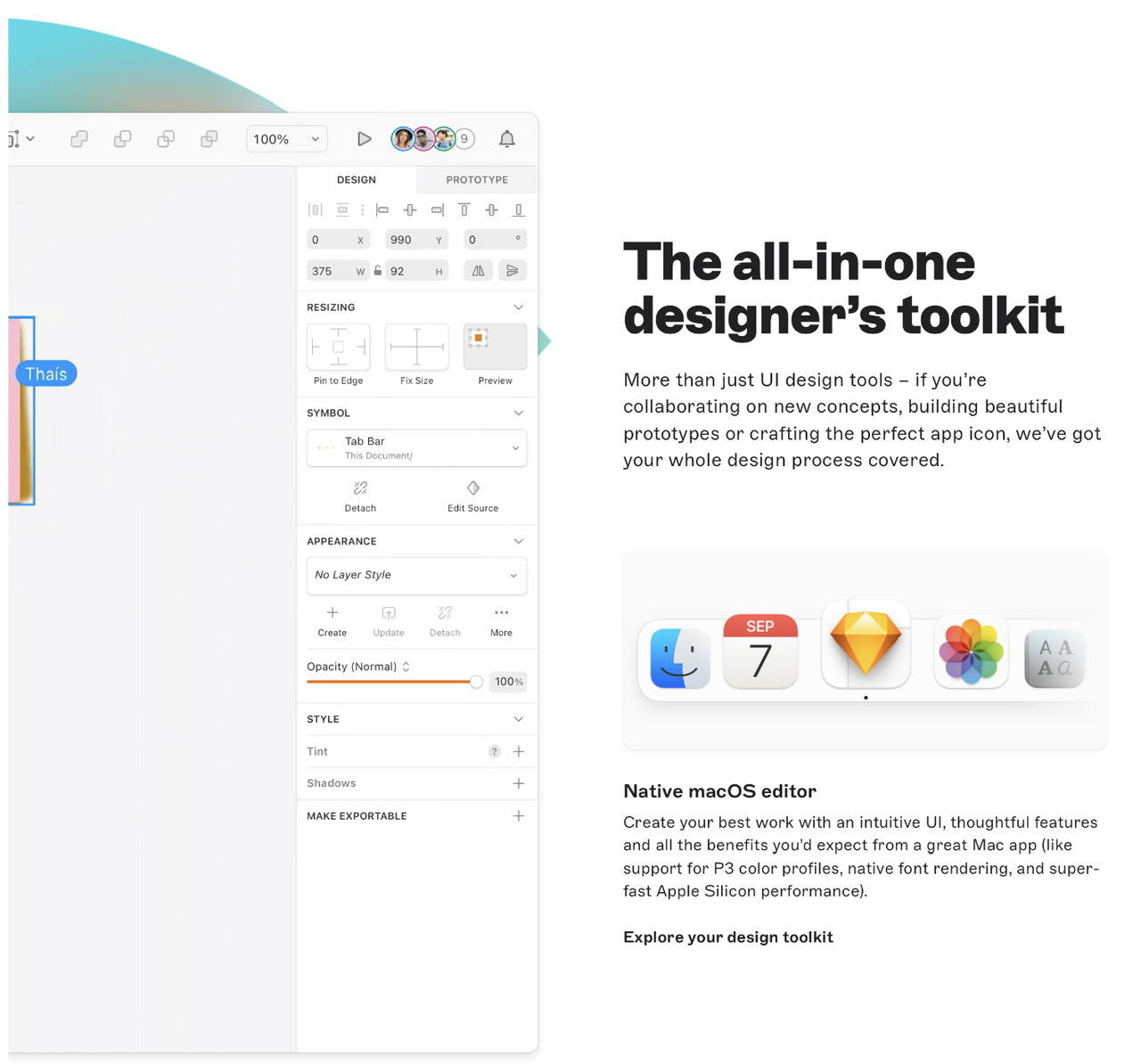 Sketch squares up as a top Figma alternative on many grounds. It is a vector-based graphics tool for UI/UX design for websites and mobile apps. Like Figma, it is great for prototyping as well as for design collaboration and brainstorming. It is, however, only available for Mac OS machines.
Other features of Sketch that merits it a place among the best Figma alternatives are:
– It is compatible with many popular programs such as Adobe Illustrator and Adobe Photoshop.
– It supports a wide range of file formats such as PNG, JPG, PDF, WEBP, SVG, and many more.
Unlike Figma which costs between $12 to $15 per editor per month, the Sketch pricing plan starts from $9 per editor per month or $99 per editor per year. It has no free plan. But, with the paid plans, you can accommodate an unlimited number of viewers for free. You can try Sketch for 30 days for free.
Reddit's Opinion About This Figma Alternative:
u/BombadAviator – I guess Sketch is stable and close feature wise. I did sign up for penpot just in case, they need a rebrand though IMHO.
6. Lunacy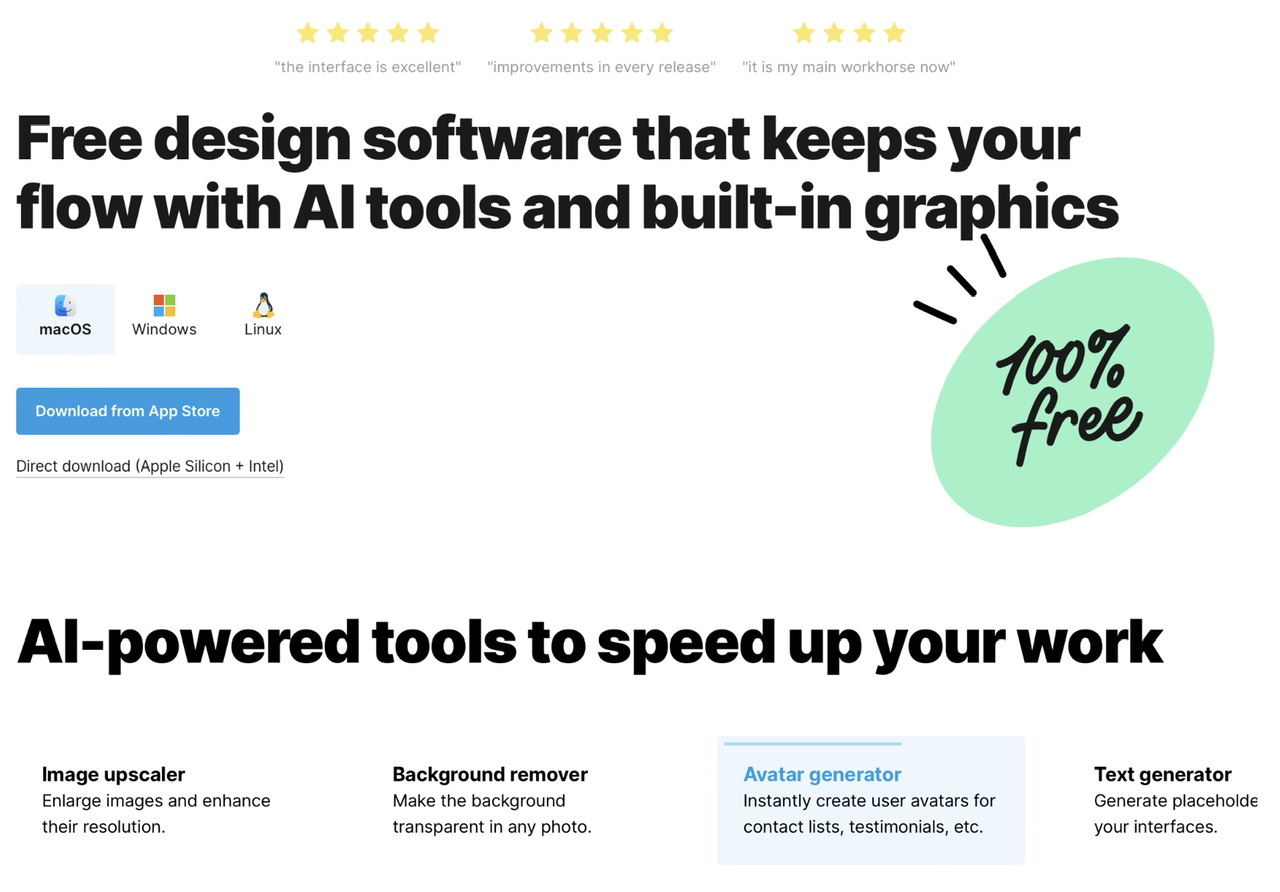 Lunacy is a local app for Windows machines. It is an excellent alternative to Figma in the sense that it has unique features for vector-based graphic design and yet it is absolutely free. The app comes packaged with built-in design resources like icons, vector illustrations, and more. It is also fully compatible with Sketch.
Other outstanding features of Lunacy that make it one of the best alternatives to Figma are:
– It works offline. – It is lightweight. – It is AI-based. – You can share files on the cloud. – It is multilingual (offered in 16 languages). – It doesn't run in-app ads despite being free. – It is community-supported (forum). – Support is also available in the form of tutorials, documentation, and feature requests.
Reddit's Opinion About This Figma Alternative:
u/Avocado_baguette – Lunacy, we don't talk about it, its a windows alternative, they have the "Content-Reel" functionality pretty much integrated in everything, not good nor bad, just uncomfortable
7. Webflow
This is considered a suitable alternative to Figma because it combines UI design with the actual building of websites. It is a SaaS platform. Perhaps the most outstanding advantage of Webflow over Figma is that you can use the platform to build responsive websites (not just UI mockups) with no codes.
Try Webflow For Free & Get 30% OFF
As it is with Figma, you can also collaborate with several designers on the Webflow platform.
Webflow starts with a free plan. Then, the upgrades start from $12 a month when billed annually and $15 per month when billed monthly.
Reddit's Opinion About This Figma Alternative:
u/SpicyAbsence – "The clients love the interface, so do the devs, and so do the designers. That's why it's winning so much ground and you hear the Webflow name so often. Give Webflow a go on the free trial and test the experience out with one of their templates"
8. Gravit Designer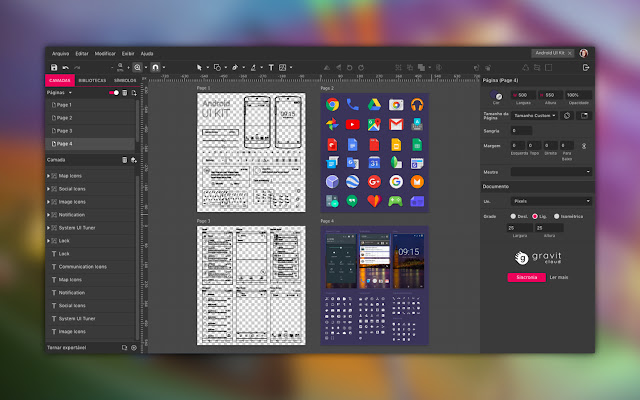 Gravit Designer makes our list of the best Figma alternatives especially because of its versatility. Just like Figma, it is a vector-based graphic design tool. But unlike Figma, Gravit Designer supports almost any platform.
For instance, it is available both as a downloadable desktop app and as an online platform. Its operating system supports Windows, Linux, Mac OS, and Chrome OS.
Another example in which Gravit Designer is noted to be versatile is in its file export/import options. It supports PDF, SVG, EPS, Adobe Illustrator, and .sketch file formats.
There is an absolutely free version of Gravit Designer. But it is only available online. The paid plans start from $49 per year and it comes with a capacity for unlimited cloud storage and to work offline among other features.
9. Axure RP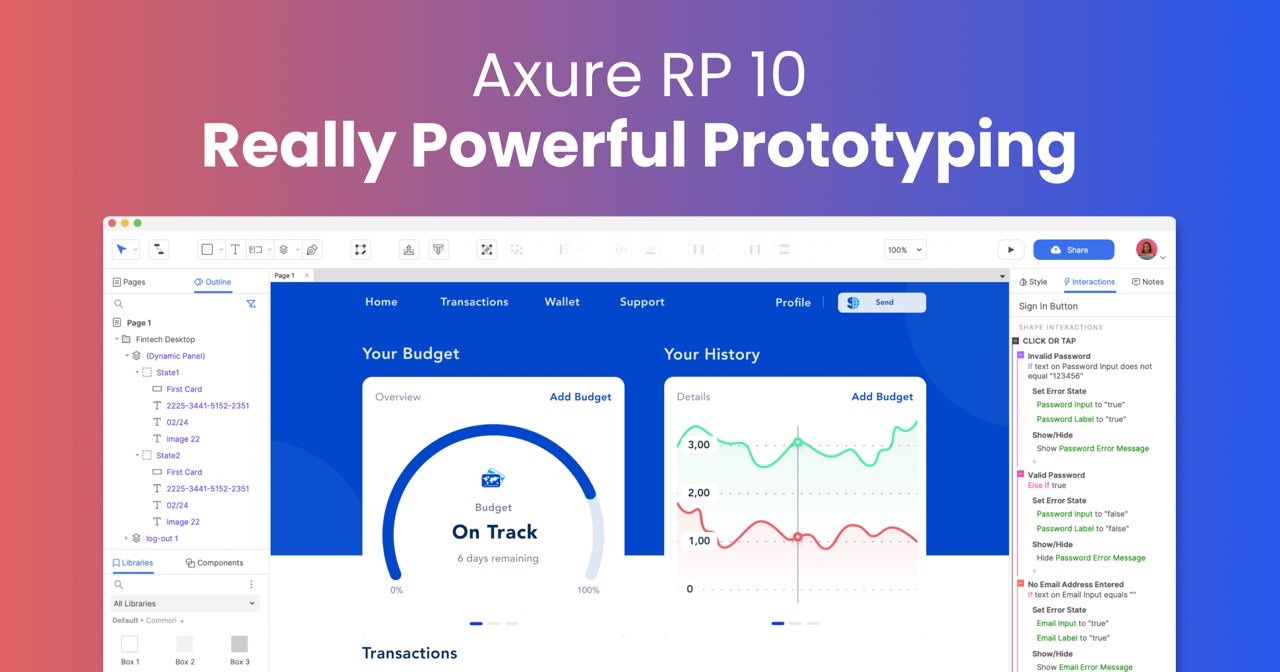 Axure is yet another good option to consider when you are looking for alternatives to Figma. Among many reasons it made this list, Axure RP sports all the basic features of Figma especially in terms of UX prototyping and wireframing.
Like Figma also, it runs on Windows and Mac OS. Again, it packs a lot of collaborative functionalities and features on a drag-and-drop interface. But users particularly testify about the realistic output of Axure RP's UX prototypes relative to most of its competitors (Figma inclusive).
Axure's UI outputs are also known for their responsiveness, being able to adapt to all kinds of screens from phone to tablet to PC. Also, apart from being used to generate HTML-based website previews, Axure RP is also good at creating word documents for website and app development.
However, Axure RP is pricier than Figma. First, unlike Figma, it has no free plan, while Figma costs from $12 or $15 per user per month. Axure RP's three pricing plans start from $25 per user per month when billed annually and $29 when billed on a per-month cycle. The next pricing level for Axure RP goes for $42 per user per month when billed annually, or $49 when billed on a per-month cycle. There is also an 'enterprise' plan that is available on request.
All these pricing plans come with the capacity to create unlimited prototypes and to add an unlimited number of reviewers. You can also try the first two levels for free for 30 days.
10. Moqups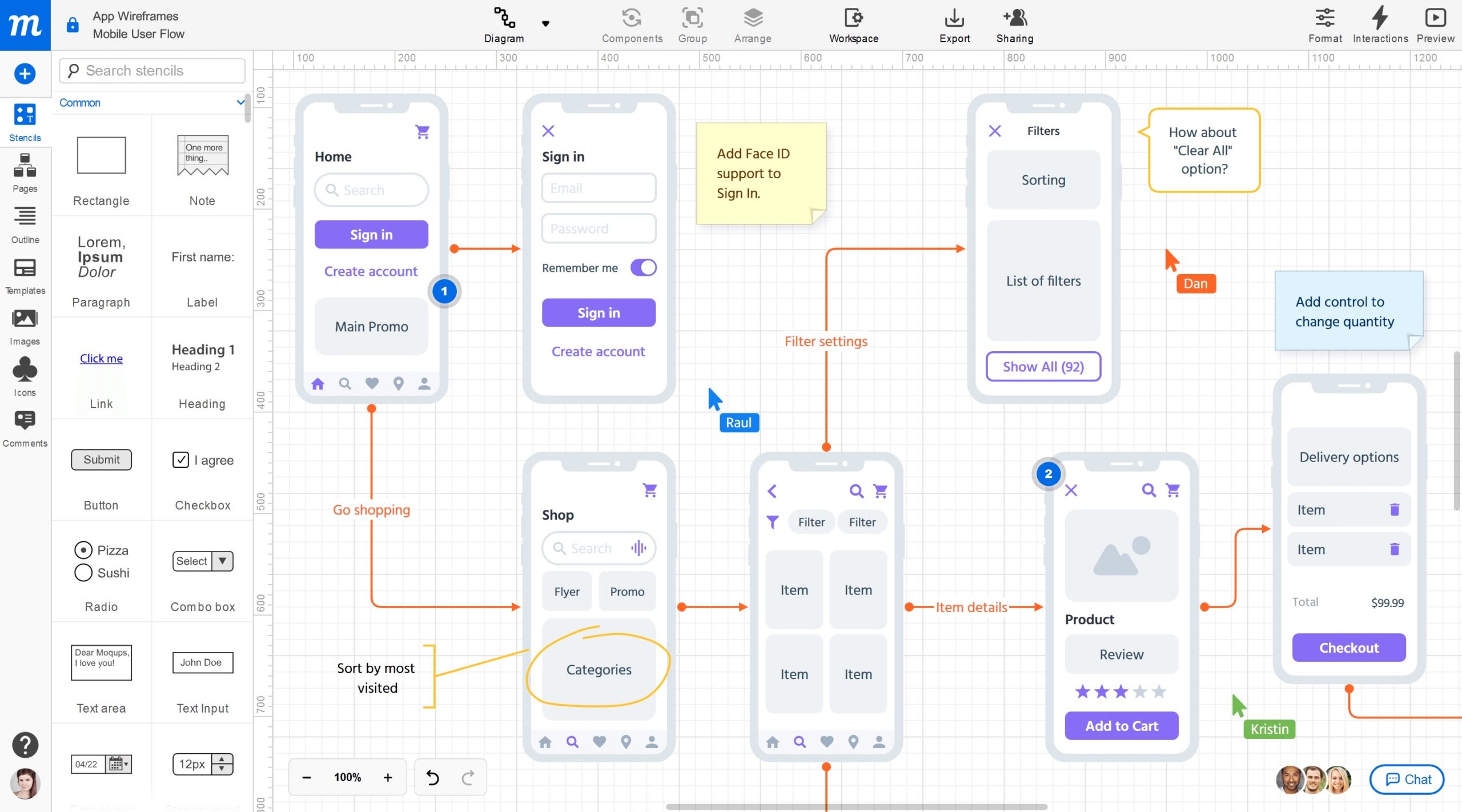 Moqups can replace Figma as a prototyping, wireframing, and real-time collaboration tool. It is available on the cloud only just like Figma. Again, just like Figma, it is offered on freemium licensing.
Users particularly testify about Moqups' ease of use and the flexibility of its collaborative features. Most users are quite satisfied with the features of the free plan.
Moqups is also a great Figma alternative when budgeting is a consideration. Unlike with Figma, the pricing plans are on per-month and per-year cycles only and never on a per-user basis.
The plans start at $16 per month (yearly cycle) and $23 on a monthly cycle. The next pricing level goes for $49 per month on an annual cycle and $69 on a monthly cycle.
11. Fluid UI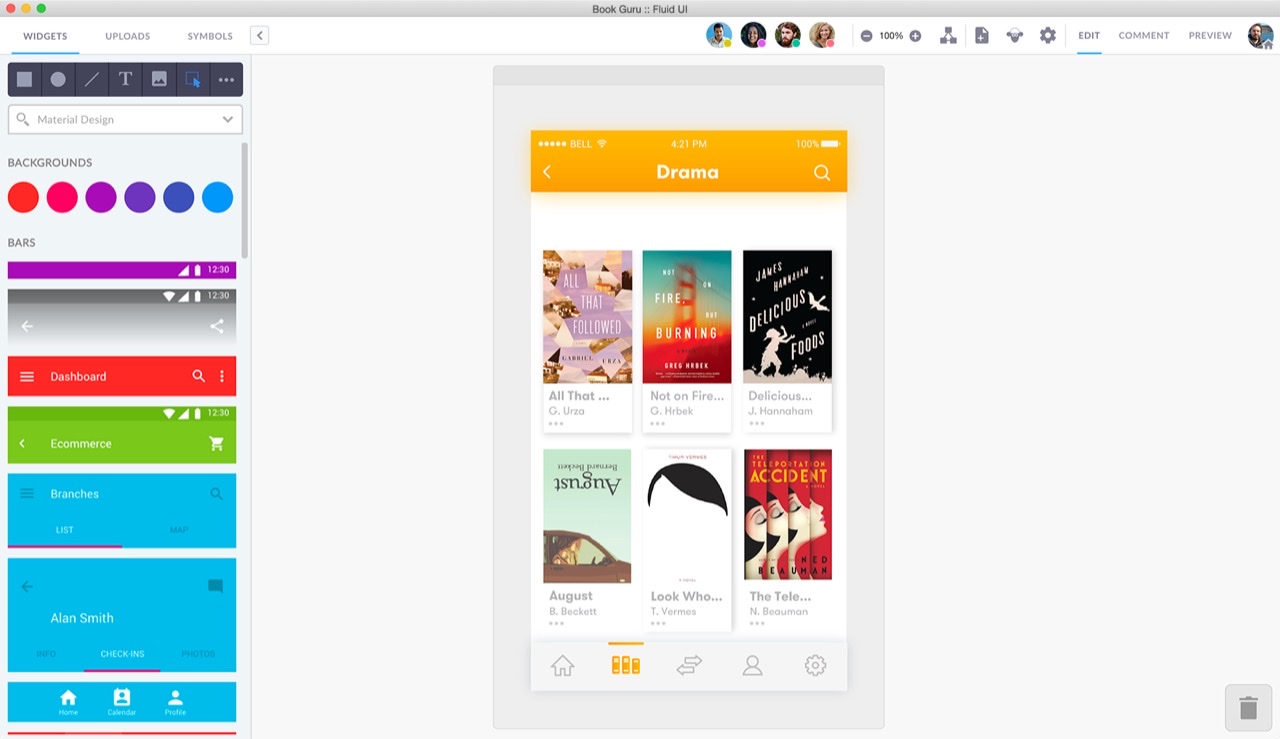 Fluid UI is a prototyping and wireframing tool that is offered as a web app and as a browser-based platform. This means that it is neither a local app nor a cloud-based service.
Certain users testify that this service is faster than average. This is probably because it works based on pre-built UI kits that load faster.
Like Figma, Fluid UI supports real-time collaborative efforts. Remote team members can view projects and comment on them on the spot for other team members to see.
There is a unique feature offered by the Fluid UI platform that makes it stand out as a Figma alternative: It offers free player apps for testing your prototypes on any mobile device – whether it's a phone or a tablet. Also, using Fluid UI, several prototypes can interact with one another.
Fluid UI is billed on a per-month or per-year basis and never on any per-user consideration. So, it is also considered a better Figma alternative on the account of having a better pricing offer. Even though it offers paid services, the prices are lower than it is with Figma.
The first plan goes for $8.25 per month or $99 per year. As for the second-level plan, it goes for $19.08 per month and $229 per year. Then, the last plan goes for $41.58 per month and $499 per year.
12. JustInMind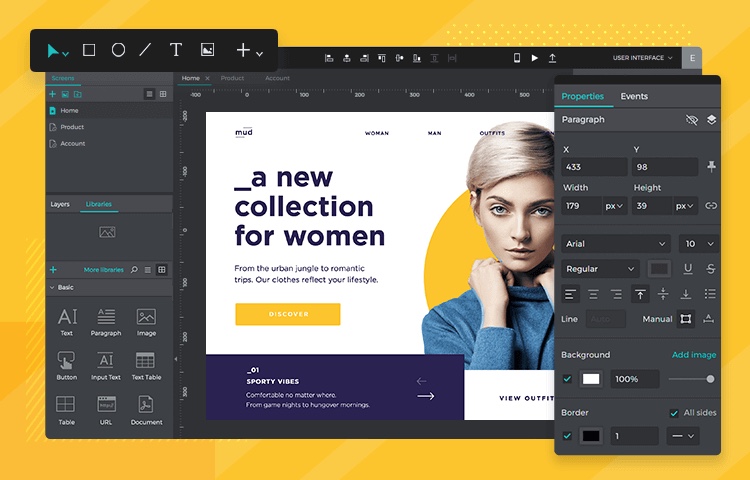 This prototyping cum wireframing tool deserves a favorable mention as a Figma alternative. That's because it packs up some of the unique features the industry offers.
For example, it is famous for being able to output realistic versions of finished projects. Apart from being realistic, the UI/UX mockups are also responsive – they adapt to any device's screen on which it is viewed. These features are besides an array of other features for document interaction, team collaboration, and design projects.
JustInMind is offered as a local desktop app for Windows and Mac OS devices. These apps are available for free download. Then, you can gain the paid plans either based on subscriptions or by perpetual licensing.
But, based on your value orientation, JustinMind may be pricier than Figma. The subscription plans start from $19 per user per month (billed annually) or $29 if billed on a monthly cycle.
There are two other billing levels at $39 per user per month and on request. Perpetual licenses are available on three levels too – $455 per user, $795 per user, and on a request.
What's Your Figma Alternative?
We have selected these top 12 Figma Alternatives 2023 from many other candidates, many of them donning very exclusive features. But, at last, these top performers stole the show.
There are several factors that will determine the items you will consider as being among the best, or even valid, Figma Alternatives. Any of these top 12 could be considered the top 1 as per each one's self requirement and need. It is almost impossible to pick one clear winner from these above, but nonetheless, act as great alternatives to Figma.
Read Next: