In a rush? Elementor is the Best Divi Builder Alternative. u/ssmihailovitch says, "I've built a website with Elementor, and it's packed with user-friendly plugins. No issues at all – highly recommended!"
Click Here to Get Elementor Pro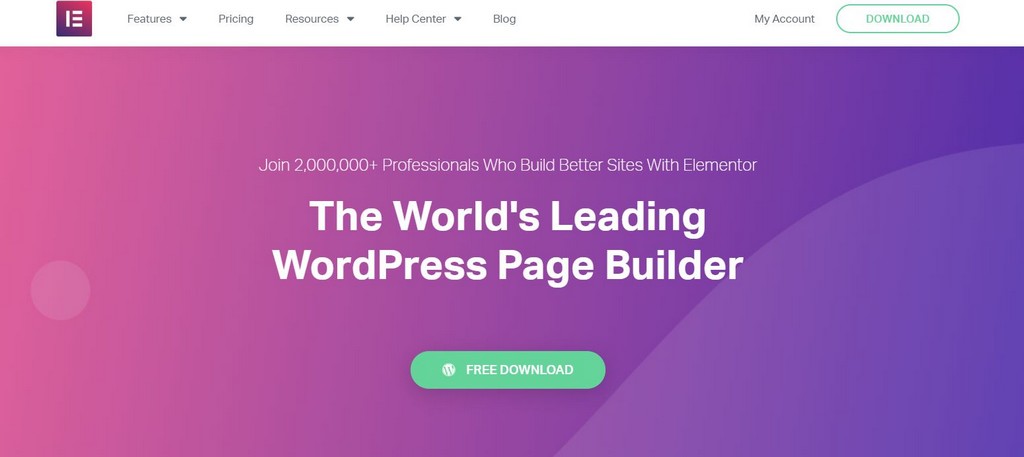 Divi by Elegant Themes is one of the best WordPress theme builders out there! Especially for beginners, however, the Divi Theme and Divi Builder may not necessarily be the best WordPress theme for you for many reasons and in this article, I'll list down why (think bloat!). Let's dive into the Best Divi Builder Alternatives in 2023!
Using the Divi Theme or Divi Builder
1. Learning Curve for Divi Builder
While the ability to drag and drop every single element of the site is a great feature to many people, some people (like me) just want a simple theme that they can install on their sites and would rather spend their time focusing on the content or the marketing aspect and now waste time in designing everything.
2. Content Lock-in
One major issue with using the Divi Theme and Divi Builder is that if you decide to switch to stock WordPress or some other theme (like one of the better alternatives below). Your content will still have Divi's shortcodes, which is a huge mess and you'll have to spend a lot of time during the migration.
3. Site Bloat and Site Speed
Sure page builders have gotten better over the years, and while some pages builders are better than others (cough…Elementor…cough). They still add bloat to your website vs running a simple WordPress Theme.
Wait, before going for one of the Divi builder alternatives! If you think these issues of Divi aren't that big of a deal for you;
eg. If you are just planning on building a simple website/landing page for a cafe or a small business! Then Divi works fine for you or maybe you just want to play around with the Divi Builder well then you can use my offer below to get 10% off on Lifetime as well as Yearly Memberships to Divi.
Exclusive Offers For JeremyNoronha.com Readers
JeremyNoronha.com readers can get a 10% Discount on Elegant Themes.  Simply click the link below and signup and the discount will be applied automatically.
Click Here To Activate The Deal
Note: Elegant themes allow you a 30-day money back guarantee. Joining now is entirely risk-free.
What Redditors had to say about Divi:
u/sonofmo "I like Divi as it is easy to teach. I can accustom a designer or client with no experience in website management and get them updating their own sites in no time, while I can enjoy more free time".
u/ParadoxAndConfusion "Divi generates Press Pro and Blocks. It is the leanest and fastest app anywhere with great developer support".
u/beingwp "Most beginners on WordPress are bewildered when it comes to picking a reliable theme for their website. There are several free and paid options. Which one should I pick from the crowd? The answer is the Divi theme, as it is simple to use and highly responsive in its functionality.
To save you the time I have decided to only pick the top Divi Alternatives, it would've been easy for me to make this a "top 10" listicle but let's be honest, most of the other themes aren't worth your time, so here's just the best of the best!
Best Divi Alternatives
1. Elementor Pro – Best Divi Builder Alternatives for Businesses
It's obvious that Elementor would be the top of this list! When it comes to a page builder, there's little competition to Elementor when it comes to delivering on the goods in the WordPress Page Builder Space!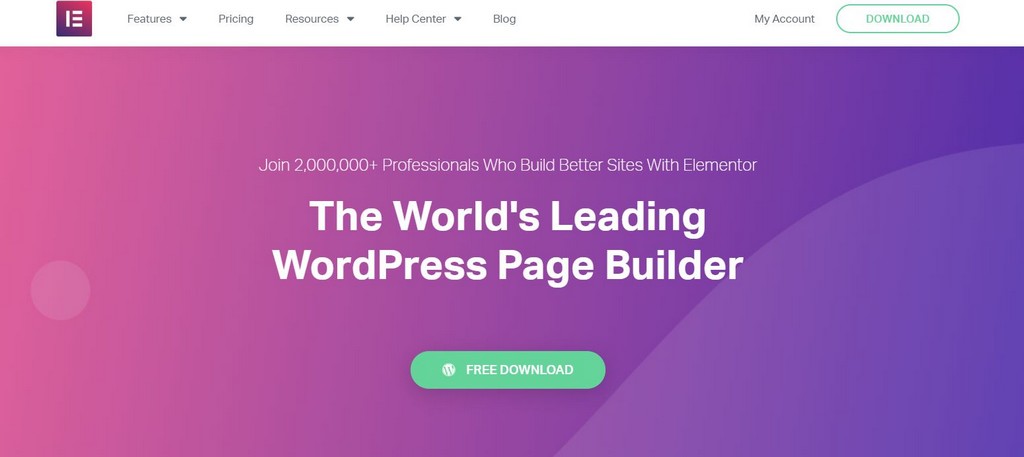 Click Here to Try Elementor Pro
What Redditors had to say about Elementor:
u/ssmihailovitch "I have built a website utilizing the Elementor Page builder and it has plenty of plugins that make it easy to use and operate. I had no issues at all, and I highly recommend it".
u/Rizzywow91 "Elementor is the best site builder by a mile. The code is clean, so adding and editing assets is very easy and straightforward".
u/L0lig123 "Elementor definitely helps me a lot with things like templates, loops, and post widgets. Here it makes the post you want and lists it in a more dynamic design. Also, I'm able to customize everything I want".
Even Cyrus, the ex-head of SEO at Moz, considers Elementor his go-to Page Builder!
My Current WordPress Stack (for the non-dev):
1. Theme = GeneratePress https://t.co/IvnQmUJisd
2. Page Builder = Elementor https://t.co/hbhCo4fP4p
3. Hosting = @wpengine (also @kinsta)
4. Cloudflare

— Cyrus (@CyrusShepard) June 14, 2018
It's, in fact, one of the most popular drag and drop WordPress theme builders that can make you instant page edits without touching any code. (which is great for a non-dev like me)
Elementor is a WordPress Page and Theme Builder that was founded in 2016. In just 3 years, Elementor has more than 2,000,000 active installs and is loved by many and has over 3,000 five-star reviews.
Elementor is current without a doubt the best Free WordPress Page Builder, Elementor comes as a WordPress Plugin and the Elementor Pro subscription add more to the capability of the plugin.
You can get started with the free version of Elementor directly by clicking here. However, the free version of Elementor is limited in what you can do and it's definitely worth upgrading to Pro.
Elementor Pro vs Divi Elegant Themes
So why is Elementor a better choice than Divi if you are looking for a page builder?
1. No Content Lock-in
If you build your site using Elementor Pro or even a combination like GeneratePress (Our #2 pick) + Elementor Pro, you can always choose to stop using Elementor and just run your WordPress with a theme like GeneratePress.
With Divi, you are locked into using Divi or not at all. While with Elementor you can have a fling ;) without having to commit. 
2. Faster!
The reason Elementor is soooo popular among Internet Marketers is because of the simple fact that it's the fastest drag and drop builder for WordPress.
Of course, it's not going to be as fast as just using a simple theme like GeneratePress, but in the page builder space, it's the fastest ones out there, making it the Best Alternative to the Divi Builder Plugin!
Click Here to Try Elementor Pro
2. GeneratePress – Best Divi Theme Alternative for Niche Sites
GeneratePress, as I mentioned in the intro, is a light theme that you can use regardless of the website building.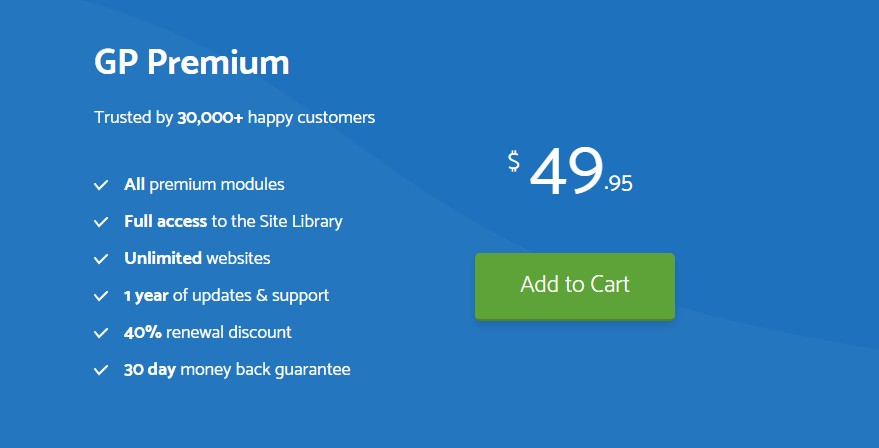 GP is perfect for those who value performance more than visuals. That's not to say that you can't create a good visual website using GeneratePress it's a tad bit harder than something like using the Divi Theme.
However, you can always combine GeneratePress with a page builder like Elementor Pro and redesign your theme to make it look exactly the way you want.
So you can run your site just on GeneratePress Pro however if you want to extend the capabilities, it's one of the best themes to use with Page builders. But unlike Divi, you aren't locked in.
My Girlfriend's blog at Hogare.org is built with GeneratePress as all she wanted was a super simple theme, that works! (and I obviously didn't want to compromise on SEO or performance, so I picked GeneratePress)
Exclusive Offers For JeremyNoronha.com Readers
JeremyNoronha.com readers can get a 10% Discount on GeneratePress Premium. Simply click the link below and the discount code "10PERCENT" will be automatically applied.
Hurry Up! Limited Time Offer.
3. Astra – Best Divi Theme Alternative For Fast Sites
Astra is amongst the fastest multipurpose WordPress theme. It can be used to build all kinds of websites ranging from personal to business websites or an eCommerce store. Astra gives users multiple layouts, color options, stylish headers, and a lot more.
Click Here to Get The Astra Theme Now
What Redditors had to say about Astra:
u/AmbivalentFanatic "I have been using Astra for the past couple of years exclusively for client sites. Thus far, I have zero issues and zero regrets".
u/Lucky_No_13 "I have used Astra for a number of clients, and it has been really good. Recently, a header and footer builder has been added to Astra. This helps negate other heavy plugins to move things around a bit".
u/Md_Ashik__ "I have used the Astra theme many times, and it is good. Now the header and footer builder is also included in the free version. There is a theme in Astra called blocky it is a fast, lightweight, and Gutenberg-friendly theme.
Highlights
Speed– Astra is made to speed. It is the most lightweight theme available that offers outstanding performance.
Ready Page Builder– The Page builder is ready for you to design your website as per your choosing. The team at Astra has packed it with different softwares to get your website going. The theme works well with different WordPress plugins for smooth integration.
Size– Astra requires less than 50 KB of space for resources, while its competitors require nearly 300 KB of space.
Starter Sites– Astra theme is perfect for somebody who's staring out. The theme allows you to easily control the look of the website by going through it and customizing it.
Easy Customization– Anybody using Astra can customize the theme without requiring any coding efficiency. The customization options allow you to have complete control of your website. You can also customize your header and footer in this builder.
Compatibility– Astra theme is highly compatible with major page builders giving it an edge over other rivals.
SEO– Astra is an SEO-friendly theme as it is lightweight and loads with blazing speeds.
Pricing– Astra theme is completely free of charge. If you want added functions with starter sites, then you can get the Pro addon plan. Here the plan for a year is priced at $49, while it is priced at $249 for a lifetime subscription.
Pros
Lightweight and fast
Free version
A range of plugins and starter sites
Excellent support team
SEO-Friendly
100% open source
Cons
The free version is limited
Beginners might find it difficult at the start.
4. StudioPress Themes – Best Divi Alternative for Simple Websites
This site is built using the Genesis Framework with a StudioPress Theme, and also I recommend StudioPress to most people starting a WordPress business.
Honestly, StudioPress is great for only a certain type of person.
Someone who's not too picky about the way their site looks
Want's a fast theme that Works
Like's one of the designs at StudioPress.
Why didn't my Girlfriend use StudioPress while I still use it?
Well, cause she's much more picky of the way her blog looks, while I don't care about that. I rather spend my time focusing on the business side of things. I went on StudioPress, saw the Authority Pro theme and was like "yeah I like that" and boom I'm live.
If you are anything like me, then StudioPress might just be the guys for you.
Also, here's a way that you can get StudioPress Theme for Free!
If you pick WPEngine as your WordPress host you don't have to think about buying a WordPress Theme separately and you get the best themes in the Industry for free!
And not just that, if you use my Coupon code below you can save 25% on all of WPEngine Plans.
If we run some numbers and look at the potential savings from each plan:
Startup – You save USD$93
Growth – You save USD$309
Scale – You save USD$783
Note: Annual subscription fetch free hosting up to 3 months which is a great way to cut costs and if you are serious about your website you'll save a ton.
Click Here To Get 3 Months Free WPEngine Hosting
5. Neve Theme – Divi Theme Alternatives For Long-Standing Business
Perfect for Blogs and Small businesses, Neve is a super-fast, easy to customize theme that comes fully AMP optimized and SEO ready.
Although this is a lightweight minimalist theme, it's highly extendable and works perfectly with most popular page builders like Elementor, Brizy, Beaver Builder and more.
With both Free and premium options including the ability to purchase the theme for lifetime updates and support, Neve is a great starting choice for anyone looking for a fast WordPress theme.
Pros
Page builder compatibility
AMP-compatible and SEO friendly
Lightweight Core Theme
Great pricing
Layouts options and customizability
Cons
Limited color customization options in the free version
Top reasons to choose the Neve WordPress Theme in 2023
Reason #1: Responsive layouts and AMP optimization
Built fully responsive, Neve will work on any device or screen size. Combined with it's AMP optimization, Google is sure to love your website and help you climb up its ranks swiftly.
Reason #2: Lightweight Core Theme
Neve is built with clean code without any render-blocking jQuery so you can be sure to have a super-fast WordPress website from day one. Similar to Astra and GeneratePress, Neve is built using Vanilla JavaScript for maximum performance.
Reason #3: Safe Updates & Fast Support
The developers can detect any theme-breaking changes in updates before rolling them out thanks to their Eyepatch service that provides reliable visual regression to help detect and avoid theme issues after an update.
Reason #4: Translation and Accessibility Ready
Every element of Neve is 100% translatable for building a website that isn't in English or needs RTL compatibility, even in the free version. What's better is Neve comes accessibility-ready right out for the box for those with special challenges so you can make sure everyone can interact with your content.
The verdict: You can use it free or buy the premium version, no matter which way you go, Neve is one of the Fastest WordPress Theme that's sure to bring down your page load speed and boost your website ranking.
There you have it!
Some of the Best Divi Alternatives in 2023, you don't need 10 choices to pick from because these 5 will basically cover all your needs and remember, each theme is good and bad in its own way, so there isn't a theme that's best. If you want performance + flexibility I'd recommend going for the GeneratePress + Elementor Pro.
Else if you run an online business but don't care much about the look of your site and just want a simple theme then WP Engine are the guys for you!
It makes more sense to understand your preferences and needs before the decision. After all, it doesn't make sense to get a WordPress theme that isn't compatible with your online business.
All the best!