TLDR: If you're in a hurry the Divi by Elegant Themes is the Best WordPress Theme according to Reddit! While Astra is better if you're on a budget.
Get 10% Off Divi From Elegant Themes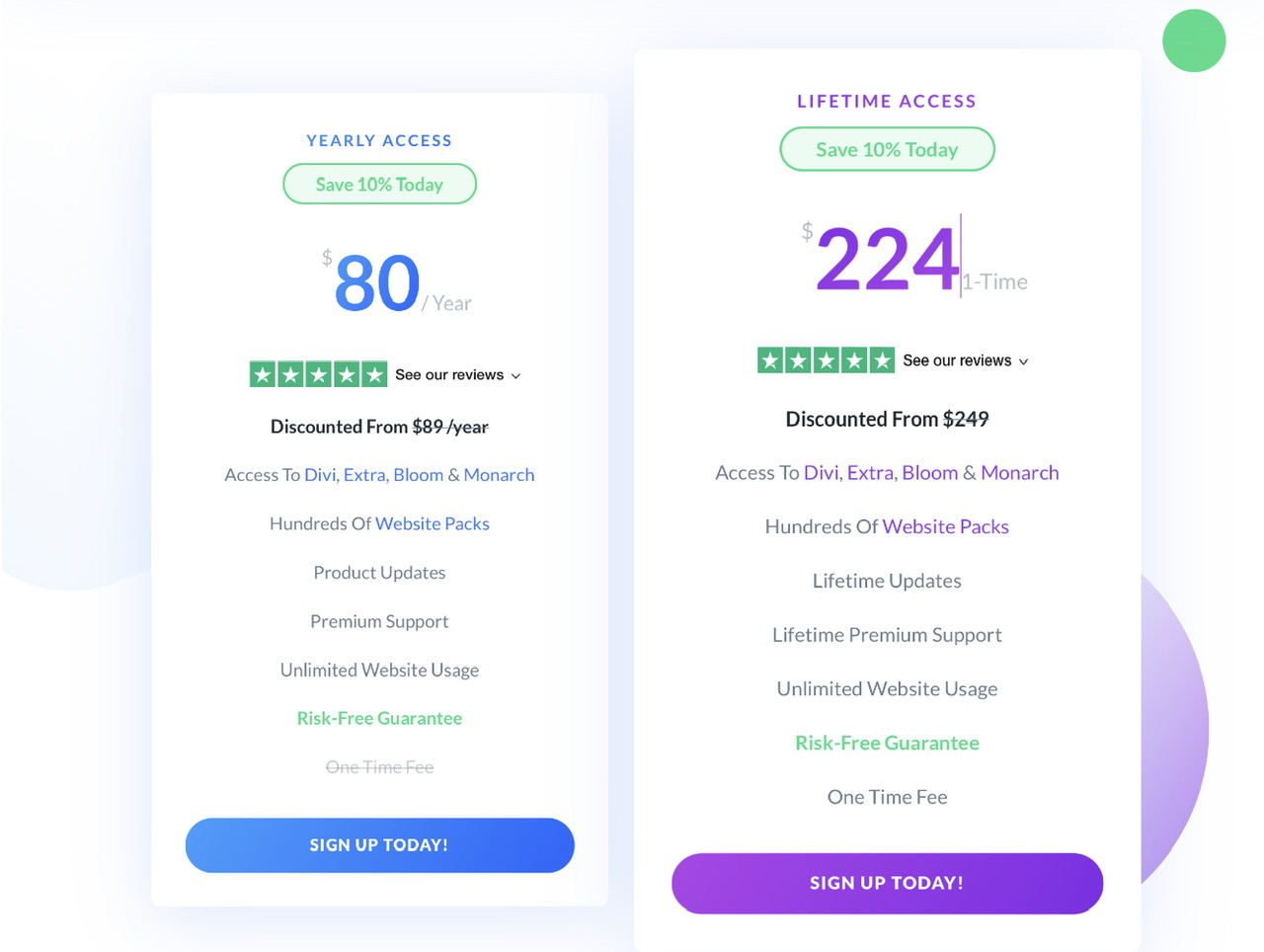 WordPress is a framework behind many websites and blogs that you visit on a daily basis. The platform has evolved exponentially from the time it was launched as a content management system in the market. And there is no better place to measure it than the variety of themes available to the users.
There are several WordPress themes in the market that users can select from. If you're planning to start a business or a personal website there are different themes for every niche to choose from. The themes may vary from free to paid. However, the cost doesn't always determine how good a particular theme is.
Here are the 3 top WordPress themes that are recommended by Redditors if you're in the market for a WordPress Theme.
Before we list the best WordPress Themes on Reddit, let's understand how to choose the best WordPress theme for your website.
Features of a Good WordPress Theme
Responsiveness – A responsive design is a must-have feature for all websites. Before selecting a theme, ensure that it is compatible with smartphones, tablets, and desktop computers. Since most people access websites using mobile devices, a theme must have optimum performance on these devices.
Compatibility with Browsers– It is important to choose a theme that is compatible with different browsers. There are millions of people who don't use Firefox or chrome. The best theme must be able to work on any browser, irrespective of whether it is on the web or mobile devices.
Page Style– Page style is the layout in which your website is designed. Generally, a simple website without many frills or colors works well. If you go for a fancy theme, several important details may get cluttered.
Price– You can either select a free or a paid theme. Free themes are not necessarily bad, but they have restrictions on customization and support. Premium paid themes, on the other hand, offer unlimited customization, support, and get prompt updates.
SEO Friendly– SEO is very important if you're planning to promote your website on search engines. These search engines determine how successful a website will become in the future. So, choose a theme that can incorporate plugins to enhance the SEO of your website.
Choose a Theme that is right for your Business– There are several themes available, and picking one is hard. Themes are generally categorized by industry to make the process simpler. Select a theme from the category that best fits your business.
Customization– Both free and paid WordPress themes can be customized. Choosing a pre-designed theme can be an easy option. However, customization helps make the website more elegant and different from other websites using similar templates.
Updates– Themes should have an update feature to enhance website performance. The themes that have the feature tend to have more reviews and allow users to stay in a loop. Since WordPress updates regularly, having this feature allows your theme to remain compatible with the platform.
Support– Theme support is important, especially if you're paying to get it. Most sellers rave about customer support but go silent once they've collected your money. Do thorough research into the support services before selecting a theme for your WordPress website.
Best WordPress Themes Reddit 2023
1. Divi by Elegant Themes – Best WordPress Theme According To Reddit
Divi is a popular multipurpose WordPress theme from the flagship Elegant Themes. The themes are suitable for different websites you want to build on WordPress. Redditors recommend Divi as it offers hundreds of pre-made layouts that have countless customization options to build a website, all at a competitive price.
Get 10% Off Divi From Elegant Themes

What Redditors had to say about Divi:
u/sonofmo "I like Divi as it is easy to teach. I can accustom a designer or client with no experience in website management and get them updating their own sites in no time, while I can enjoy more free time".
u/ParadoxAndConfusion "Divi generates Press Pro and Blocks. It is the leanest and fastest app anywhere with great developer support".
u/beingwp "Most beginners on WordPress are bewildered when it comes to picking a reliable theme for their website. There are several free and paid options. Which one should I pick from the crowd? The answer is the Divi theme, as it is simple to use and highly responsive in its functionality.
Highlights
High-Quality Templates– Divi has the largest selection of high-quality templates on WordPress. It comes with layout packs that have templates for any type of project.
Drag-and-Drop Content Editor– This tool is one of the most powerful page builders on WordPress. It efficiently helps in making changes to templates or building them from scratch in the Divi Builder.
Reusable Content– Any design or content created on Divi Builder can be saved and used throughout the website using the global modules feature. When users are creating reusable assets, they have complete control over how they're updated at a touch of a button.
Portability– Divi makes it easy to transfer layouts and other assets between multiple WordPress websites. Furthermore, it offers excellent time-saving features for multiple websites, making your workflow efficient.
Ease of Use– All the creative freedom and power come at a cost as it has a steep learning curve that is difficult for a beginner to master. Users will have to learn a new way of learning to get the most out of the page builder.
SEO– Divi is SEO friendly and allows your site to be more visible on search engines. The theme has great content with good UX that helps push your website to get good rankings.
Divi Theme Builder– Most WordPress page builders only allow you to make changes to page designs and custom posts. This is not the case with Devi as it allows you to customize the header, footer, and other aspects of your website.
Pricing– Divi is a very affordable WordPress theme if you consider all the extras that come with the product. There are two options for purchasing Divi. One option gives your Lifetime Access to all products of Elegant themes for $249. The Yearly Access plan covers all the services for one year at $89.
Pros
Multipurpose tool suitable for any project.
Powerful page builder tool
Top quality editable templates
Value for money with several extras
Cons
Takes time to master the page builder
Too much creative freedom can overwhelm users.
2. Elementor – Most Popular WordPress Page Builder
Elementor is one of the leading WordPress builders in the market. It is an all-in-one package and helps you create beautiful pages and build dynamic websites using its intuitive visual builder. Redditors recommend Elementor, as it allows users to create beautiful websites without writing a single line of code.
Click Here to Get Elementor Pro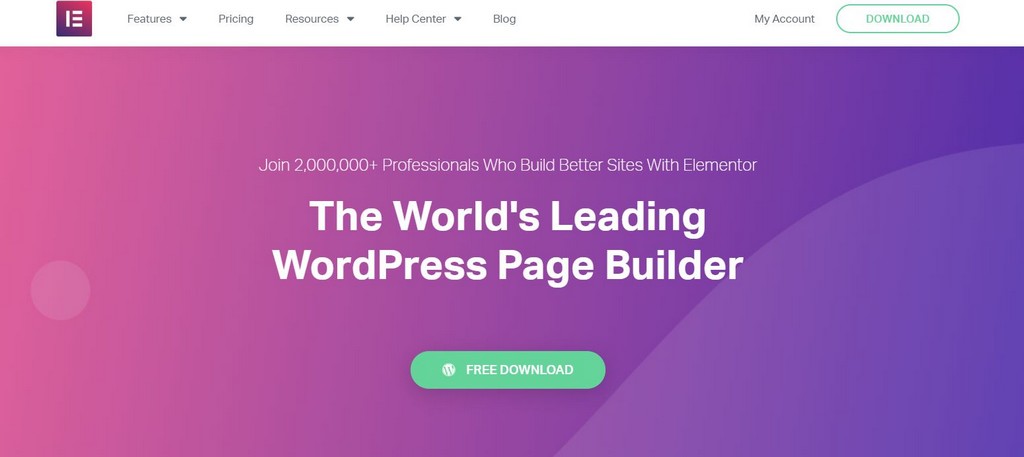 What Redditors had to say about Elementor:
u/ssmihailovitch "I have built a website utilizing the Elementor Page builder and it has plenty of plugins that make it easy to use and operate. I had no issues at all, and I highly recommend it".
u/Rizzywow91 "Elementor is the best site builder by a mile. The code is clean, so adding and editing assets is very easy and straightforward".
u/L0lig123 "Elementor definitely helps me a lot with things like templates, loops, and post widgets. Here it makes the post you want and lists it in a more dynamic design. Also, I'm able to customize everything I want".
Highlights
Templates– Elementor comes with hundreds of templates that can be selected or built from scratch.
Responsive design– Elementor's designs are responsive to all devices, may it be a phone, computer, or tablet. This makes it a tool for all the masses.
Drag and Drop Builder– Elementor uses a drag and drop builder wherein various tools can be easily used by dropping them in the builder. This allows it to be used by both beginners as well as professionals.
Customization– Elementor offers users full support to customize their websites as per their choice. You can either use present themes or design them from scratch.
Integrations with third-party apps– Elementor has a range of features that allow for subtle integration with different third-party applications. This feature is only available if you go for any Elementor pro plans.
Updates– Elementor constantly updates several features on a regular basis. This allows users to access the latest features and always stay ahead of the curve.
WooCommerce Builder– If you're building an eCommerce website, Elementor allows you to design the WooCommerce store to sell your products.
Pricing– Elementor comes with a free version; however, its features are restricted. Elementor Pro comes with a 5-tier plan as per the number of licenses you want. The basic plan starts at $49 per year, while the highest Agency plan starts at $999 per year.
Pros
Simple interface
Drag and drop builder
Excellent customization
Integrates third-party apps
Free version
Let's users create attractive pop-ups
Cons
A steep learning curve for beginners
Limited no of templates
Restricts addition of custom CSS codes
3. Astra – Fastest Multipurpose WordPress Theme
Astra is amongst the fastest multipurpose WordPress theme. It can be used to build all kinds of websites ranging from personal to business websites or an eCommerce store. Astra gives users multiple layouts, color options, stylish headers, and a lot more.
Click Here to Get The Astra Theme Now
What Redditors had to say about Astra:
u/AmbivalentFanatic "I have been using Astra for the past couple of years exclusively for client sites. Thus far, I have zero issues and zero regrets".
u/Lucky_No_13 "I have used Astra for a number of clients, and it has been really good. Recently, a header and footer builder has been added to Astra. This helps negate other heavy plugins to move things around a bit".
u/Md_Ashik__ "I have used the Astra theme many times, and it is good. Now the header and footer builder is also included in the free version. There is a theme in Astra called blocky it is a fast, lightweight, and Gutenberg-friendly theme.
Highlights
Speed– Astra is made to speed. It is the most lightweight theme available that offers outstanding performance.
Ready Page Builder– The Page builder is ready for you to design your website as per your choosing. The team at Astra has packed it with different softwares to get your website going. The theme works well with different WordPress plugins for smooth integration.
Size– Astra requires less than 50 KB of space for resources, while its competitors require nearly 300 KB of space.
Starter Sites– Astra theme is perfect for somebody who's staring out. The theme allows you to easily control the look of the website by going through it and customizing it.
Easy Customization– Anybody using Astra can customize the theme without requiring any coding efficiency. The customization options allow you to have complete control of your website. You can also customize your header and footer in this builder.
Compatibility– Astra theme is highly compatible with major page builders giving it an edge over other rivals.
SEO– Astra is an SEO-friendly theme as it is lightweight and loads with blazing speeds.
Pricing– Astra theme is completely free of charge. If you want added functions with starter sites, then you can get the Pro addon plan. Here the plan for a year is priced at $49, while it is priced at $249 for a lifetime subscription.
Pros
Lightweight and fast
Free version
A range of plugins and starter sites
Excellent support team
SEO-Friendly
100% open source
Cons
The free version is limited
Beginners might find it difficult at the start.
WordPress offers its users a range of themes, from premium to free. Each has its pros and cons, and choosing the right themes from the pool is a daunting task. If you keep in mind the features of a good theme, then making the right decision for your website will be slightly easier. As per the recommendations of Redditors, Divi, Elementor, and Astra are the three best themes for building your website.
Read Next: