WordPress is an open-source and free content management system powering over 810 million websites worldwide. One of the reasons why the platform is so popular today is the flexibility it offers to its users. With a massive ecosystem for plugins, it is possible to create almost any website using WP, as you can customize the base installation to your specific needs.
Plugins play a vital role when it comes to website customization. They can add new features, customize the look, and fundamentally change how the website functions. Given WordPress' soaring popularity, a massive market has evolved for its plugins today.
With more than 55,000 plugins in the market today, it can be tough to separate the signal from the noise. Yet, given the importance plugins have for any website, it is extremely important to use the most suitable ones for your needs.
In this article, we go through what makes a good WordPress plugin and browse through Reddit, one of the internet's biggest sources of community knowledge, to find an answer to this vital question—what's the most important and useful WordPress plugin out there?
What's Important for a Good WordPress Plugin

Before we take a deep dive into the best WordPress plugins according to Reddit, let's take a quick look at the most critical factors determining if a plugin is good or not.
Functionality: Functionality is a crucial factor when selecting WordPress plugins. It is essential to consider the plugin's features and how they can help improve the performance of a website. WordPress plugins can add various features and functions to a website, from interactive forms and contact forms, to search engine optimization and social media integration. Additionally, the functionality of WordPress plugins can help streamline website maintenance and security, making it easier to manage content and keep the website secure.
User Experience: User experience is also essential to consider. A good user experience ensures that users can find the information they need quickly and easily without having to jump through hoops or search for long periods.
Security: Some plugins can contain malicious code, which can compromise the security of your WordPress site. Additionally, plugins can introduce vulnerabilities that can be exploited by attackers. It is important to ensure that plugins are regularly updated to stay up-to-date with the latest security patches and to verify that they come from a reliable source. Furthermore, it is important to research the source of plugins and the people or companies behind them to make sure they are reputable.
Customer Support: Customer support is incredibly important when using WordPress plugins. If a plugin does not work correctly, having customer support available to help troubleshoot and fix the issue can be invaluable. Furthermore, customer support can provide guidance and advice on how to best utilize a plugin and its features to get the most out of it. Without customer support, users might struggle to find the answers they need to get the most out of their plugin.
Quality Control: Quality control by the developer ensures that the plugin is secure, reliable and compatible with your website. Quality control also helps to reduce potential risks to your website, such as data loss or security breaches. It ensures that the plugin is performing as expected, providing the features and functionality you need and want.
Best WordPress Plugins According to Reddit
Our research indicates that the following plugins have a significant amount of mentions on Reddit:
Elementor
Elegant Themes
SEO Framework
ACF
Redirection
Wordfence
The section below covers what these vital plugins do, what Reddit says about them, and their pros and cons.
1. Elementor – Best WordPress Landing Page Builder
Elementor is a popular WordPress plugin that makes it easy to create visually stunning web pages without any coding knowledge. It features an intuitive drag-and-drop page builder, allowing users to customize their site with dozens of widgets, templates, and other features. With Elementor, users can create attractive and responsive websites quickly and easily.
Click Here to Get Elementor Pro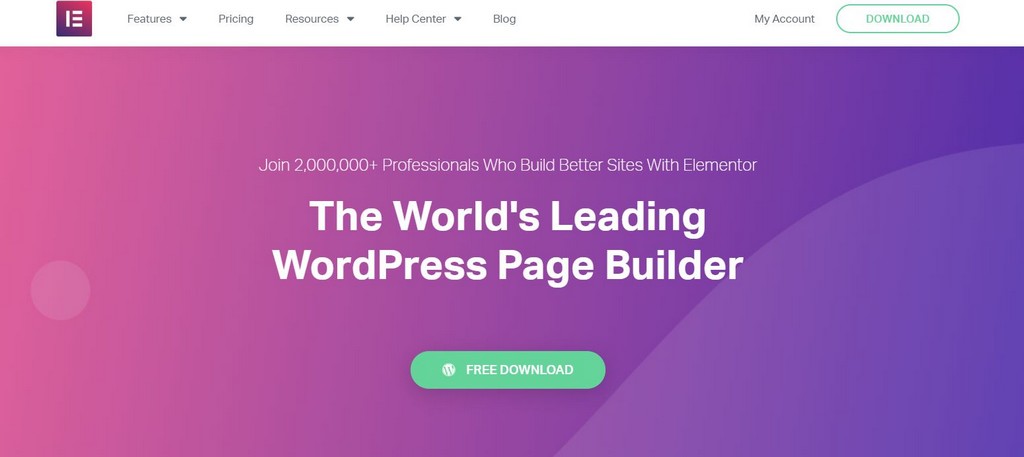 Here's what Reddit has to say about Elementor:
/u/ScaramoochTV "Yeah – Elementor is so easy to use and very innovative. They push the envelope and really listen to their community. I don't ever plan on switching!"
/u/fezfrascati "I can't live without Elementor, but that all depends on your approach to site building."
Pros
Easy to use drag and drop interface
Ability to customize almost any design element
No coding knowledge required
Built-in mobile responsiveness
Integrates with popular plugins like WooCommerce and Gravity Forms
Comprehensive library of premium templates
Ability to preview changes before publishing
Ideal for creating custom landing pages
Cons
Limited customization options for certain elements
Limited support for certain web browsers
Limited selection of free templates
Can be slow to load on certain sites
Can be difficult to find certain features
Can be expensive for premium templates and plugins
2. Divi – Best WordPress Theme Reddit
The Elegant Themes WordPress plugin is a comprehensive package of templates, tools, and extensions that allow users to quickly and easily create stunning websites. It includes a library of over 87 themes and 6 plugins, as well as various customization options, so users can create a unique, professional-looking site with minimal effort.
Get 10% Off Divi From Elegant Themes

Here's what Reddit has to say about Elegant Themes:
/u/low_pan "I use Elegant Themes on several sites. It's easy enough to use that someone with little to no coding experience can effectively create a site."
/u/figarojew "I have the lifetime subscription. VERY worth it. I now exclusively use Divi and have built so many sites with it in record time. Love!"
Pros
High-quality and modern designs
Wide range of customization options
Affordable pricing plans
Easy to use and navigate
Access to a large library of add-ons and plugins
Great customer support
Cons
Limited selection of themes
Not as feature-rich as other WordPress themes
Themes can be difficult to customize
Limited access to HTML/CSS customization
Upgrades require additional cost
3. SEO Framework
The SEO Framework WordPress plugin is a comprehensive and user-friendly tool that helps users optimize their website for search engines. It helps users easily customize titles, meta descriptions, open graph tags, and more. It also offers automated optimization and reporting, as well as detailed insights into website performance.
Here's what Reddit says about SEO Framework:
/u/thealexvond "Learned that the hard way when starting, SEO framework is the way to go"
/u/lyxx "I can definetly recommend The SEO Framework. It is lightweight, has a clean code and nice UI and is working great without cluttering your UI or code base with unnecessary functions."
Pros
Easy to use user interface
Comprehensive set of features for optimizing content for search engines
Automated keyword research and optimization
Ability to create custom meta tags and titles
Includes built-in sitemap generator
Ability to monitor backlinks and track keyword performance
Includes support for Google Analytics and other third-party tools
Cons
Can be time consuming to set up
Limited customization options
May require a premium plan for certain features
Can be difficult to understand for beginners
4. ACF
The Advanced Custom Fields (ACF) WordPress Plugin provides an intuitive user interface for creating and managing custom fields, allowing users to easily add custom fields to WordPress posts, pages, custom post types, and taxonomies. It also enables developers to create and manage custom fields using a wide range of field types and settings.
What Reddit says about ACF:
/u/valoneria "ACF is the only one for me"
/u/dangoodspeed "There is no plugin I install on every site, but ACF is the one that's used the most for sure."
Pros
Easy to install and use.
Highly customizable and allows for a wide range of custom fields.
Supports a variety of data types such as images, text, numbers, and more.
Flexible and extendable with add-ons and extensions.
Comprehensive documentation and support.
Cons
Can be complex to set up and use.
Not as user-friendly for novice users.
Does not support all post types.
Can be costly to purchase additional add-ons or extensions.
Not as widely supported as other WordPress plugins.
5. Redirection
The Redirection plugin for WordPress is a powerful tool that helps users manage and monitor all the URLs on their website. It enables users to easily create, manage, and monitor 301 redirects and keep track of 404 errors to ensure a smooth user experience and improved website SEO.
Here's what Reddit has to say about Redirection:
/u/naturenet "Redirection for any site where you are putting it on an old installation or anything else, ie anywhere you might get 404s from previous content. It's a really easy way to monitor 404s and update any redirections you need."
/u/EusebiuOprinoiu "Redirection is a great plugin for managing redirects! I use it on every website I build…"
Pros
Easy to use with an intuitive user interface
Automatically redirects visitors to the new URL location
Supports wildcard redirects, HTTP 301 redirects and more
Compatible with any WordPress website
Can be set up quickly and easily
Cons
May cause issues with sites that are heavily reliant on plugins for functionality
Can be difficult to maintain if the URL structure changes frequently
May lead to a slow down in page loading times due to the number of redirects in place
May not be compatible with some older WordPress versions
6. Wordfence

Wordfence is a WordPress security plugin that offers a comprehensive suite of security features to protect WordPress sites from malicious attacks, including a firewall, malware scanning, blocking, and live traffic monitoring. It also provides two-factor authentication, login security, and other features that help to keep WordPress sites safe and secure.
Here's what Reddit has to say about Wordfence:
/u/Momoko_May "Wordfence. Free version is totally fine. Also, make sure your plugins and WordPress version are updated regularly and have a scheduled backup running. Backups are a huuuge part of security and make all the difference in any security nightmare.
/u/mrbmi513 "Wordfence by a longshot. Once I'm able to afford it on my personal sites, I'll be grabbing their premium version, not because I need tbe extra features, but just to support them."
Pros
Scans for malware and other security threats
Monitors live traffic to detect malicious activity
Blocks malicious IP addresses
Provides real-time reports of malicious activity
Checks for vulnerable themes and plugins
Prevents brute force attacks
Notifies you of possible security breaches
Cons
Can be slow and resource-intensive
Can be difficult to configure
Can conflict with other plugins
Conclusion

Overall, the best WordPress plugins according to Reddit are Elementor, Elegant Themes, SEO Framework, ACF, Redirection, and Wordfence. These plugins all offer unique solutions to common problems and can be used to create amazing websites. The best part is that they are all free to use and easy to install. With these plugins, any WordPress user can have a great website in no time.
Read Next: