TLDR: If you're in a hurry the Namecheap is the Best Domain Registrar according to reddit! Redditors find it to be the most reliable domain registrar, with affordable prices and free privacy protection.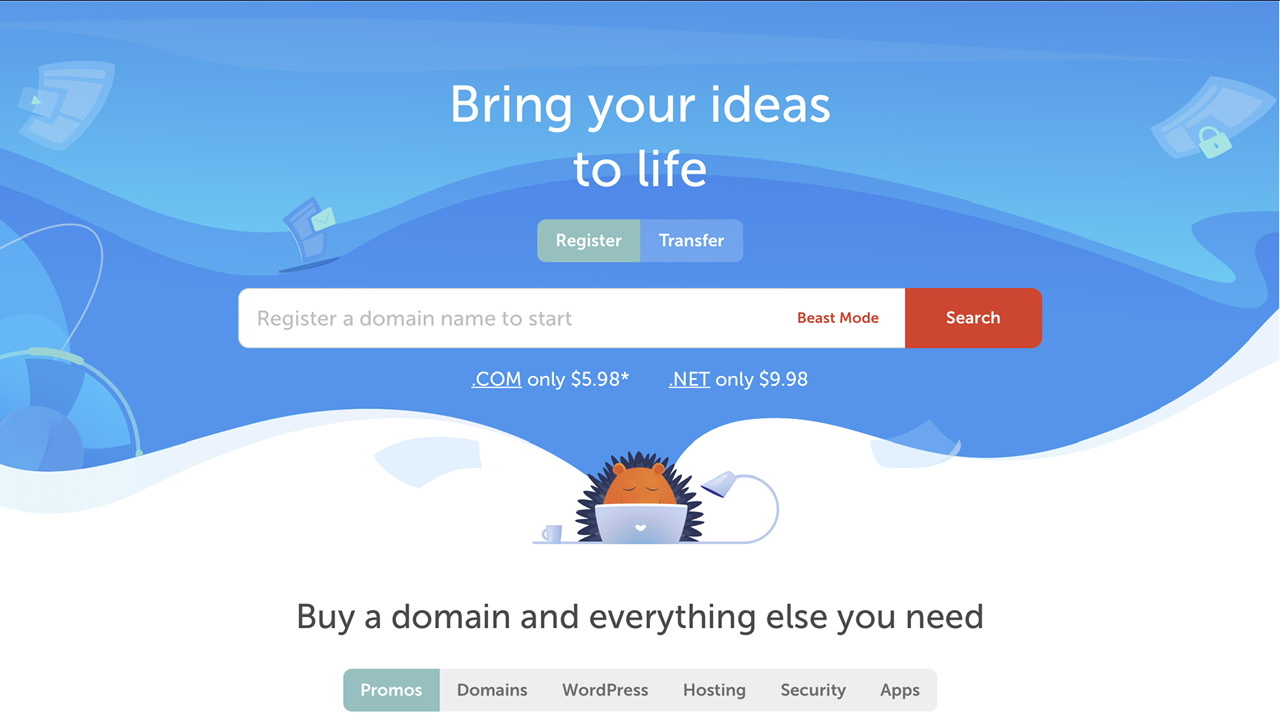 Selecting the right domain registrar may be the most crucial aspect of creating an online presence. Once you have decided on the domain name, the natural next step is to look for the best domain registrar.
This is where social media comments and personal testimonies are of great help. We have listed some of the best domain registrars according to Redditors to make this easy for you. However, with a large variety of domain registrars out there, it could get confusing to select the best one as you may find some surprising differences in what they offer. So let's first list down the important things to look for in a domain registrar.
What to look for in a good domain registrar?
Validity: It is important to work with reputable and legitimate domain registrars. This means that they need to be ICANN-accredited. This ensures that you receive the most reliable, stable and professional service. Internet Corporation for Assigned Names and Numbers is a non-profit organization that is responsible for managing domain names.
Good Customer Support: The registrars' customer service needs to be knowledgeable and responsive in case any trouble arises while using their services. So having a live technical support chat or telephone support saves a lot of time.
Easy to understand DNS configuration utilities: DNS configuration tools need to be easy to understand, accessible and error free. DNS stands for Domain Name System and is a naming system that translates domain names into IP addresses associated with web hosts.
Privacy and data protection: Domain details are public records in WHOIS and RDAP directories. Data that is unprotected is susceptible to scammers. Therefore look for registrars who include privacy protection.
Pricing: It is important to view the domain provider's pricing policies before committing as there may be hidden fees or renewal prices may be high after the first year of registration. Look out for registrars that charge you for changing details published to WHOIS and RDAP as there is usually no fee for this.
Now that you know what to look for in a good domain registrar, here are the best domain registrars according to Reddit. All the names on this list are ICANN-accredited and provide privacy protection.
Best Domain Registrar According to Reddit
1. Namecheap – Best Domain Registrar in 2023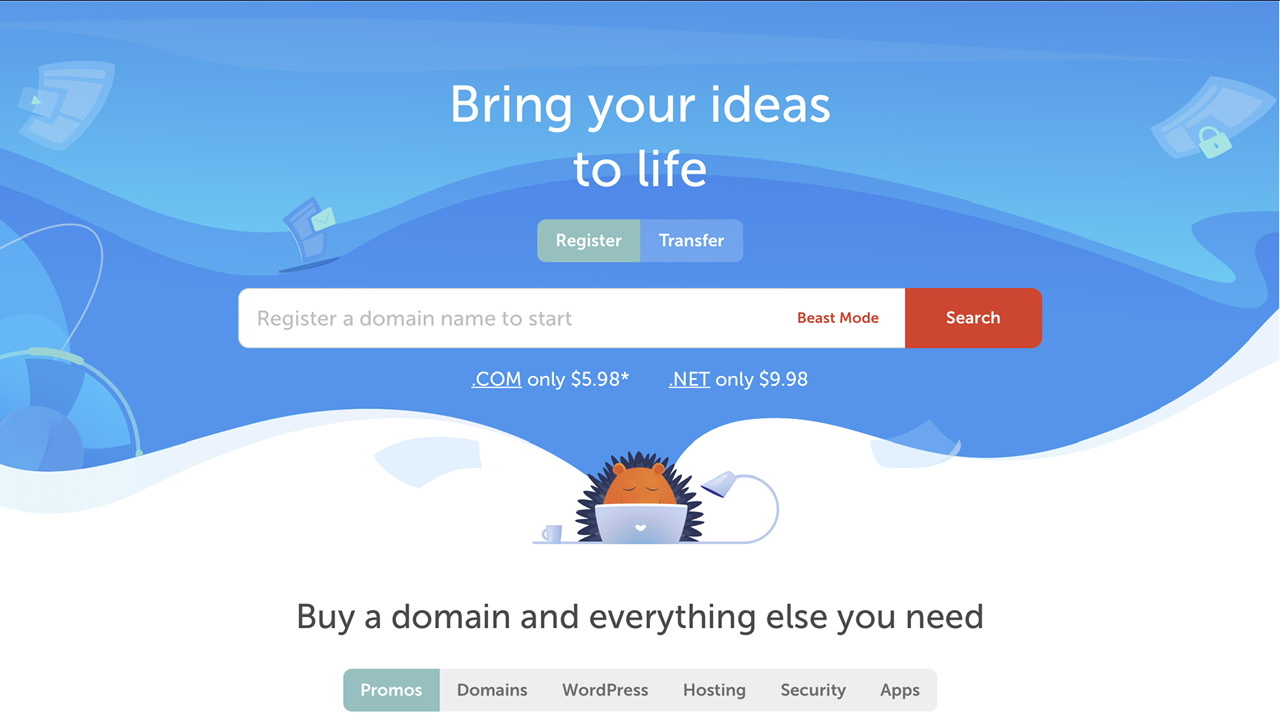 Pro tip: Namecheap often has deals that allow you to get the cheapest rates while not overpaying when it's time to renew. That's why all my domains are bought on namecheap.
This is the best and most recommended domain registrar by Redditors. Redditors had nothing bad to say about it and find it the most reliable domain and hosting option. Not only is it the most affordable domain registrar but also provides additional management services and site hosting. They have free privacy protection, domain name security, full DNS access, around the clock support in case you have any queries. If you want an affordable domain registrar that has it all, this is the best option out there.
What Redditors have to say about it:
u/gamertan: "I'll offer my personal testimonial. I like namecheap personally. Fantastic domain registrar, amazing customer support. Never had a complaint and I've been with them for hundreds of domains and more than a decade of business. Just move your domain registration / nameservers over to namecheap and point your email to google workspace. If you message live support at namecheap, they can literally walk you through everything."
u/deletable666: "Namecheap is solid and most people who use it will tell you the same. I've never had an issue and understand it to be a standard"
u/junglegut: "I went with namecheap and have been very pleased. Their support has been really good and they have TONS of documentation that explains how to solve most issues very simply"
HIGHLIGHTS
Pricing: Namecheap provides low prices upfront. You can find deals for as cheap as $0.99 for some extensions. This is possibly the lowest price compared to any other domain registrar. They have a minimum registration period of 1 year and maximum registration period of 10 years.
Domain Transfers:

  There are no extra charges that come with domain transfer, other than the regular transfer fee and the support team is always available if you need to find out more. Namecheap requires just three easy steps for domain transfers. There is also no downtime when you do any transfers.

Add-on Services:

They have various web hosting plans like Shared Hosting, Reseller Hosting, WordPress Hosting, Email Hosting, VPS Hosting and Dedicated Hosting. They also offer Namecheap Apps that allow you to buy applications to help with your site. One such app is the website builder app.

Security:

Namecheap is highly dedicated to privacy and security. It has features like two-factor authentication and personal privacy and browsing protection.
Pros
Affordable
Best renewal rates
Free domain privacy
Round the clock support
Cons
Domain transfer fee not cheap without coupon codes
No telephone support
2. Porkbun – Popular Quirky Domain Registrar
Another most preferred domain registrar, Porkbun has a straightforward pricing and service. Not only does it sell domain names but also provides complementary products such as SSL certificates and hosting products. It has a very clean interface which is very easy to navigate. You can search up to a thousand domains at once with excellent domain search functionality. This is a great option if you are looking for something affordable without compromising on quality.
What Redditors have to say about it:
u/ngdsinc: "I have a few hundred domains with Porkbun and have been using them for three years now. They have some of the lowest prices and their interface is simple and to the point."
u/Aeowon: "This! Porkbun prices are cheaper. Renewals are often cheaper. They also provide free privacy registration, where others typically charge, sometime monthly."
u/j_gets: "Porkbun.com provides everything you need at a good price."
HIGHLIGHTS
Pricing: Porkbun has an extensive list of pricing with a break-up of registration, renewal and transfer pricing. There are absolutely no hidden fees or unexpected add-ons. Their renewals are less expensive than most providers.
Domain Transfers:  They have a list of transfer pricing depending on the TLD. You do not lose out on existing months of registration when you transfer.
Add-on Services: Porkbun offers complementary products like website builder and website hosting. It also provides email hosting which makes it very convenient to many website owners.
Security: It bundles free WHOIS privacy with all its domains and keeps your private contact information safe. It has a two factor authentication to make your account much more secure.
Pros
Bulk search process
Easy domain management
Affordable
Great customer support with live chat
Cons
Not much guidance to set up domain
No significant discount on bulk purchases
3. Google Domains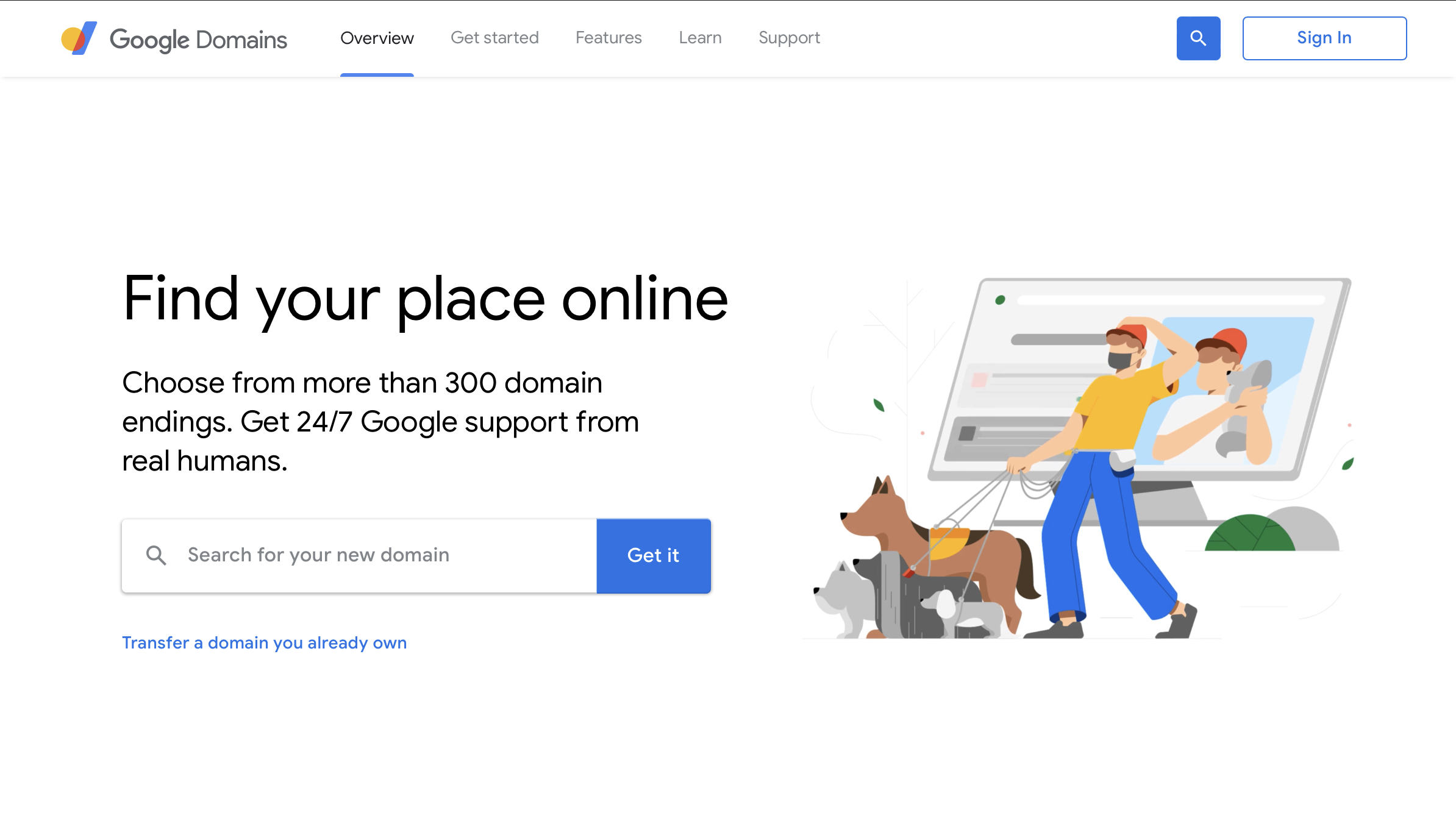 Google Domains is yet another commonly recommended domain registrar on Reddit. It is great to register new domains or transfer existing domains from other registrars. It comes with email forwarding service and domain sub-domain forwarding. It also has a Google-powered DNS. The interface and navigation is very simple and familiar if you have used any Google products like Gmail before. They have an extensive online knowledge base, so it gets really easy to find your way around.
u/DigitalStefan: "Google is perfect. No overcharging, no silently registering domains you've searched for and offloading them to a shady reseller who now want $1,000 for it. Easy to use. Easy to apply the various security things expected of domains now."
u/mzinz: "Google Domains. Nothing else comes close from my experience. Cheap, no hidden costs, easy to use and manage"
u/Wizard_Cornelius: "I went with them too recently, as I already had a Google account seemed convenient, and pricing was good. Email forwarding is a breeze, no complaints so far."
HIGHLIGHTS
Pricing: Google Domain has the most transparent pricing so you know what the domain name will cost. The price that you pay to register the domain name is the price you will pay to renew it.
Domain Transfers:  Google provides you with step-by-step guide to transfer your domain name. The transfer cost depends on the hosting provider. Usually you will be charged a transfer fee or one year's renewal price of the domain.
Add-on Services: It offers email hosting with Google Workspace. However it does not offer complementary website hosting. It has built-in email forwarding which is free up to 100 aliases. You can enable DNSSEC with a single click.
Security: Free privacy protection is included with every purchase. It uses your existing Google user account and has a two-step verification process to protect your account.
Pros
Native integration with Google services
Google powered DNS
Best free security and privacy services
Cons
Doesn't offer any hosting
Not cheap
4. NameSilo
Namesilo is best for people who require many domains at once as they offer great discounts when you order more. They have the best prices on some domain names. They have rich search tools to find domains that are similar with different TLDs. They have 24/7 customer support and also have DNS management tools which are free. NameSilo helps you save a lot of money if you order in huge volumes. They also provide you with free customizable parking options.
What Redditors have to say about it:
u/TalariaGwent: "I use NameSilo for domains. They are cheap, come with free WHOIS privacy and you will have a hard time to find a more trustworthy registrar."
u/techjp: "I've been using NameSilo for a very long time and they are superb. They were one of the earliest registrars to offer free domain privacy on all domains where domain privacy is available. Great interface, no upselling, absolutely nothing but good things to say about them. Highly recommended."
u/daniribarne: "You should try looking Namesilo. They offer good things, transfer process is really easy and support is awesome and really fast."
HIGHLIGHTS
Pricing: They have transparent pricing and great discounts if you purchase large volumes of domain names. Pricing list is broken down by discount levels so that you know how much you save while buying in bulk. It has no hidden fees or renewal up-charges.
Domain Transfers:

  The transfer process is really fast. However, discount pricing does not apply to transfers.

Add-on Services: NameSilo provides hosting but doesn't follow an all-in-one approach which means it doesn't have website builders, eCommerce etc.
Security: NameSilos provides free WHOIS privacy for life with each purchase. This helps you save money compared to domain registrars who charge for it.
Pros
Cheap
Easy-to-use interface
Great customer support
Cons
Outdated design
Hosting plans are expensive
5. Cloudflare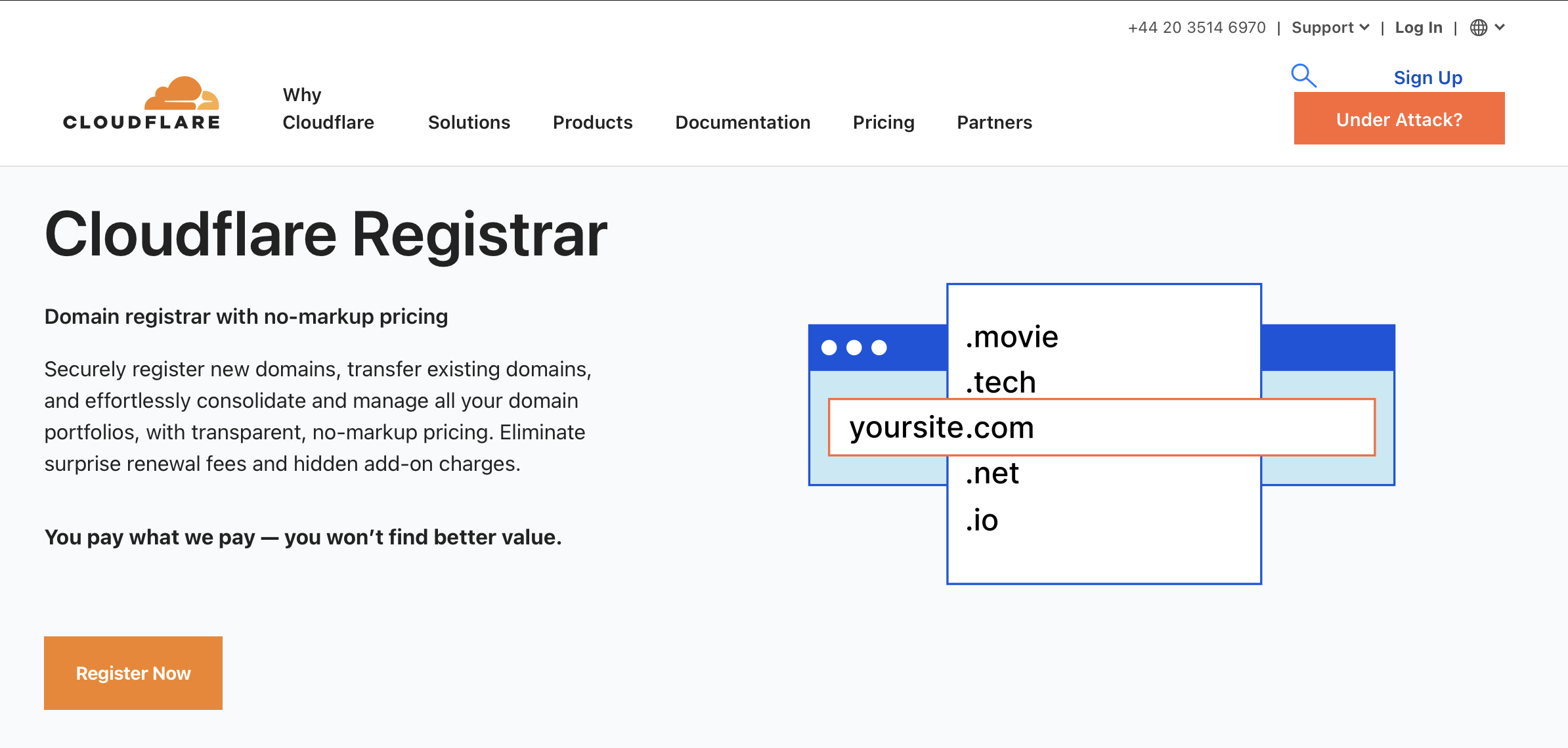 Most of you may know Cloudflare for being one of the world's largest networks, working towards building a better Internet. Up until recently, you could only transfer existing domains to Cloudflare. But now they have launched the purchase of a new domain as well. They have fair pricing, transparency and security first practices. They have prices lower than some of the top domain registrars. However, you can only use Cloudflare DNS (Free). If you are looking for cheap options, you can check this out. It is best for people who want the cheapest renewals and who already use other Cloudflare products and know manual DNS management. It may not be suited for first-time domain purchasers.
What Redditors have to say about it:
u/notsponsored-who: "100% Cloudflare Domains. They charge cost for .com and other TLD's so you'll never pay a markup. The price you pay is exactly what Cloudflare pays."
u/Wizardling: "The only downside with Cloudflare is they force you to use their DNS. But it's not usually much of a downside, since it's top flight DNS."
u/ObboQaiuGCD: "Cloudflare promises 100% uptime if you already use them. And if you don't use them, start using them."
HIGHLIGHTS
Pricing: They have best sustainable prices and have the same wholesale price for registration, transfer and renewal. They do not have any mark-up pricing which means they don't charge a profit on domain names.
Domain Transfers:  The transfer process is really fast and can be done for free.
Add-on Services: Cloudflare has features like CND/Caching, SSL, and Firewall etc. They offer a full DNS Management System that gives speed and security benefits.
Security: They provide free WHOIS protection.
Pros
Cheap
Full DNS Management System
Email Forwarding
Cons
Can't use other DNS
Can't push domain to another user
So these were some of the most recommended domain registrars. Hope this article helped you narrow down the choice of domain registrars. Be sure to review the domain registrars various policies before making a decision.
Read Next:
Best WordPress Hosting Reddit 2023