TLDR; If you're in a hurry, here's a list of all Ahrefs Alternatives that I will be discussing in this article.
Best Paid Ahrefs Alternatives in 2023:
Best Free Ahrefs Alternatives in 2023:
Google Search Console: reliable internal data analysis
Buzz Sumo: Good for social media signals
UberSuggest: Top Free KW & Competitor research tool
Keywords Everywhere: Keyword everywhere (just as the name say)
Keyword shitter: LSIs and related keywords
As you may already know, keyword research is at the forefront of any SEO campaign.
After all, the internet in 2023 is one of the most crowded spaces on earth (with a million new users added every day).
And without the right keyword strategy, you could be spending (and wasting) thousands of dollars (and time) on content that won't bring in any traffic.
This is where keyword research tools come in and help you find juicy keywords that will actually bring in traffic (and money).
Ahrefs is the #1 leading KW research tool that's got the biggest keyword databases.
But there's one catch: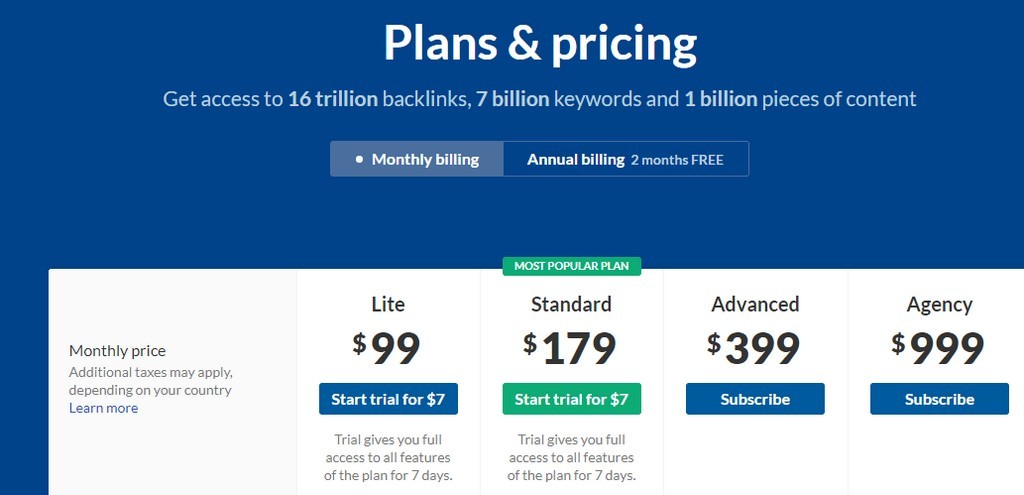 The cheapest plan starts at $99 month, i.e., over $1200 a year on a keyword research tool!
I don't know about you, but most of us don't have that kind of moolah.
Cue: Ahrefs alternatives and sites like Ahrefs.
Reliable and cheaper SEO tool that is as good as Ahrefs.
Ahrefs vs Ahrefs Alternatives
Now, you're most likely reading an article on Ahrefs alternatives because you're not sold on Ahrefs, right?
So, I wanted to address this and talk about whether it's worth going for an alternative over Ahrefs — and I'll do this with a simple question:
Would you offer a great data-backed tool for cheap?
Of course not! Similarly, Ahrefs is highly extensive tools that need continuous maintenance to maintain that competitive edge over other SEO checker tools.  After all, a tool is as good as the data it has, and if it's not regularly maintained and updated, it just won't be number #1.
Additionally, Ahrefs has a team of developers working under the hood to keep the interface bug-free and user-friendly, and this costs a lot of money. So, If there's a tool cheaper to Ahrefs (like an alternative), then it most likely is lacking in one area.
Is there a way to get Ahrefs for free?
This is a question I often get asked, and the simple to it is; no you cannot.
However, you can get access to Ahrefs premium through the Ahrefs trial. However, there is no free Ahrefs free trial like you can get with SEMrush. Instead, you have to pay $7 for the 1-week trial.
This is more than enough time to get enough research done for 3 months of content (which is more than enough for a beginner webmaster looking to start a blog).
Simply click on the link below to take you to Ahrefs trial:
But there are still one or two tools that are as good as Ahrefs (psst… SEMRush), and I'll talk about those in a bit.
Best Paid Ahrefs Alternatives
1. SEMrush – Best Ahrefs Alternative in 2023
Click The Button below and sign up for 7 days of SEMrush for FREE!
Click Here To Get SEMrush for FREE!
SEMrush is perhaps the strongest content to Ahrefs. In fact, I prefer it for keyword research over Ahrefs, and for a good reason.
Here is a list of highlights of SEMrush:
Keyword Research
SERP Rank tracking
Advertising & planning
Advanced Traffic analytics and much more…
SEMrush vs Ahrefs: What's better?
SEMrush has one of the largest databases of organic keywords and domains. With SEMrush you can do keyword research, backlink analysis, automated SEO audits and so much more.
However, I still prefer Ahrefs over SEMrush when it comes to anything related to backlinks. SEMrush has an ass of a backlink database when compared with Ahrefs. However, wrt Keyword Research SEMrush is boss!
SEMrush was the tool that helped me grow my first travel blog to 100k monthly visitors and also helped me 4x the Organic Traffic to Foundr Magazine when I was their Head of SEO.
I still use SEMrush today to do research when writing blog posts on this blog.
How much does SEMrush cost?
SEMrush isn't really cheap, however, if you are good at what you do, you should be able to generate a multiple of the amount of money you invest in a tool like SEMrush.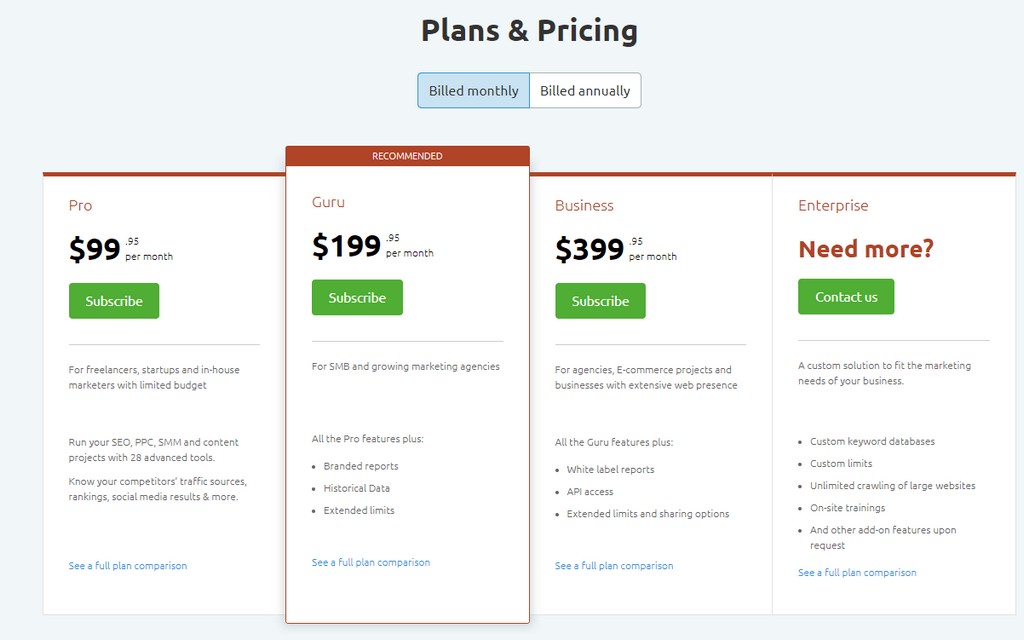 SEMrush comes in three pricing plans:
Pro: perfect for freelancers, startups and other in-house marketers
Guru: perfect for digital marketing agencies
Business: Agencies, projects, and businesses with massive content
Pro
10k Results per report
3k Reports per day
5 Projects
500 Keywords
500 SEO ideas
Price: $99.95 / Month
Guru
30k Results per report
5k Reports per day
Historical Data
50 Projects
1500 Keywords
800 SEO ideas
Price: $199.95 / Month
Business
50k Results per report
10k Reports per day
Historical Data
200 Projects
5000 Keywords
2000 SEO ideas
Price: $399.95 / Month
Note: SEMrush offers a free 7 days trial to help users test out its features before committing to it.
Click The Button below and sign up for 7 days of SEMrush for FREE!
Click Here To Get SEMrush for FREE!
Note: the link above will give you access to a 7 days trial of SEMrush, sadly you'll need to add your credit or debit card details. However, you can easily cancel your SEMrush so you aren't billed after the free 7-days.
PROS
CONS

Affordable pricing plan
30-day free trial
Great keyword research capability
2. Mangools – Best Budget Ahrefs Alternative
If you are looking for a budget alternative to Ahrefs, Mangools is definitely the best tool you're going to find that's the greatest value for the money.

The Mangools Suite is composed of 5 different SEO tools
Mangools is honestly the best tool for the first time blogger who finds the $100/month cost of Ahrefs to be too high. Also in my experience, the Mangools is actually better than SEMrush when it comes to backlinks.
And that's not all! Link Miner uses the Majestic SEO API data which means you can get all the information such as Citation Flow and Trust Flow (Their SiteProfiler tools also gives you Domain Authority and Page Authority data from Moz) without you having to buy those tools!
In terms of pricing, the entire Mangools suite starts at $29.90 (if paid annually) And their agency plan costs only $79.90/month (if paid annually)
The Agency plan of Mangools is cheaper than the base plan of Ahrefs
Click Here To Try Mangools Free For 10-Days
3. SEO PowerSuite
SEO PowerSuite is a collection of 4 powerful tools; rank tracker, competitor tracker, auditor, and backlink tracker. Together the four tools provide for an efficient and result-driven SEO campaign.
Here is a list of highlights of SEO PowerSuite:
Accurate rank monitoring
Profound link analysis
Powerful keyword research
On-page SEO audit w/ content optimization
Ahrefs Vs. SEO PowerSuite: What's better?
As compared to Ahrefs, SEO PowerSuite is more expensive. However, it does offer an extensive set of features in SEO analysis settings — and for this reason, I would go for SEO PowerSuite over Ahrefs.
How much does SEO PowerSuite cost?
SEO PowerSuite license comes in three pricing plans:
Free Plan: but with volume limitations.
Professional Plan: Unlimited data with the ability to automate and save projects.
Enterprise Plan: Unlimited data: Same as Pro Plan but with White label features.
PROS
CONS

Free trial and free-to-use version
All-in-one SEO features
User-friendly interface

Expensive pricing plans
Discount and promo offers
4. Serpstat
Serpstat is another great keyword research tool that was founded in 2013. Since then, it has evolved into full-fledged SEO and PPC analysis product with a great user-friendly interface. For this reason, many SEO experts opt for Serpstate over Ahrefs.

Here is a list of highlights of Serp Stat
Website Analysis
Keyword Research
Backlink Analysis
Rank Tracker
Site Audit
Tools.
Ahrefs Vs. Serpstat: What's better?
SerpStat has an extremely clean UI with simple-to-understand reports and excellent support (responds every 5 mins).
Moreover, Serpstat has a slightly better backlink report system as compared to Ahrefs and has thus proven to be better at reporting SEO analytics.
Additionally, Serpstat has highly affordable plans that start at $19 per month that make it a desirable option over Ahrefs.
So, in this case, I would actually go for SerpStat!
How much does Serpstat cost?
Unlike other SEO tools, Serpstat has an affordable pricing plan that makes it an attractive Ahrefs alternative.

Serpstat comes in four pricing plans:
Lite: lowest queries suitable for beginner webmasters
Standard: Suitable for beginner SEO freelancers
Advanced: Suitable for SEO enthusiasts and small digital marketing agencies
Enterprise: Suitable for big digital marketing agencies and popular websites
PROS
CONS

User-friendly interface
Affordable plans
User-friendly interface
5. Moz Pro
Moz is another massive content marketing tool that offers a whole multitude of services (think: advanced keyword tools, competitor analysis).
Here is a list of highlights of Moz Pro:
Keyword Research
SEO Audit & Crawl
Backlink Research
Global Rank Tracking
SEO Toolbar
Ahrefs Vs. Moz Pro: What's better?
Now, Moz Pro and Ahrefs are quite similar in terms of functionality and even price. So, it's hard to choose one over the other.
The only difference is Moze pro offers higher limitations (data, campaigns) as compared to Ahrefs and is thus slightly better in terms of value for money.
So, I'd like to conclude that Ahrefs and Moz Pro are on an equal level and both are good in their own way.
How much does Moz Pro cost?
Unlike Ahrefs Moz Pro comes in multiple pricing plans for different user groups: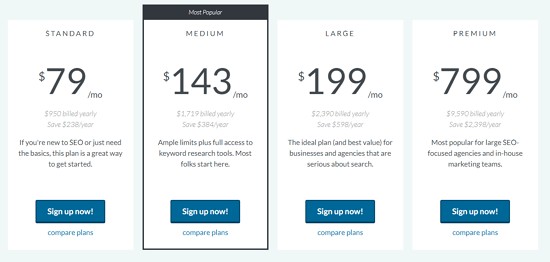 Standard: Great to run basic SEO campaigns
Medium: Huge limits + full access to keyword research tools. (best value)
Large: Ideal for businesses and agencies serious about the search Premium: Large SEO-focused agencies with marketing teams
Note: Moz offers a FREE 30-day trial on all of its plans, which is an excellent option for users to learn more about Moz without committing to it.
PROS
CONS

User-friendly interface
Affordable pricing plans
30-day free trial
all-in-one SEO capabilities

backlink profile tends to be lacking a bit
6. Majestic SEO
Now, although most of the recommendations about are all-in-one SEO tools, Majestic is slightly different.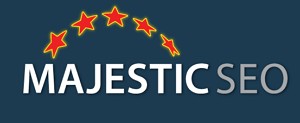 Instead of being a general tool, it focuses on doing one thing well; backlinks. So, you won't find KW analysis tools; instead, you'll get the most comprehensive backlink analysis.
Here is a list of highlights of Majestic Pro:
Backlink index (dating to 2011)
Most extensive crawler (source of backlinks)
Citation flow and trust flow data
Backlink and domain comparison analytics
Own "search engine" with transparent ranking factors
Ahrefs Vs. Majestic SEO: What's better?
As mentioned before, Majestic SEO isn't an all-in-one tool. So, it's not right to compare the two.
However, if you're looking for a more balanced SEO tool; I'd go with Ahrefs especially since Ahref has a great backlink tracker that's almost on par with Majestic SEO.
How much does Majestic SEO cost?
Compared to most SEO tools, Majestic's pricing is quite affordable. Its plans are as follows:
Lite plan: ideal for light users and webmasters
Pro Plan: ideal for smaller agencies
API Plan: ideal for developers and data-hungry agencies
Ahrefs Vs. Majestic SEO: What's better?
Majestic has changed its pricing plan with an addition of two more plans. However, the plans are highly restricted by data and features.
For example, the Majestic Gold pricing went down from $200 to $149, but their users reduced to 1 instead of 5.
So, although Ahrefs is slightly higher in price, I highly recommend it over Ahrefs as it offers better plans and features for the buck.
Bonus: Screaming Frog SEO Spider
The Screaming Frog SEO Spider is a top-notch website crawler that allows you to crawl websites and analyze and audit key elements for better SEO optimization.

This tool is more advanced as compared to other SEO tools, and is more focused on crawling, but it's still a great tool to use.
Here is a list of highlights of Screaming Frog SEO
Find Broken Links
Audit Redirects
Analyse Page Titles & Meta Data
Discover Duplicate Content
Review Robots.txt & Directives
Site architecture analysis
How much does Screaming Frog SEO Spider cost?
Screaming frog is just available in a single plan at £149.00 Per Year. But this plan is limited to 4 users.
So, if you're an agency and want to get multiple plans, you'll have to buy multiple licenses. But don't worry, there is a multiple license discount offered on bulk purchases.
Ahrefs Vs. Screaming Frog SEO: What's better?
As mentioned before, Scream Frog SEO is not an all-in-one SEO tool. Instead, it's a unique crawler tool to detect coverage issues.
So, I highly recommend getting Screaming Frog as an addition to Ahrefs. The free version should work just fine If you are a beginner webmaster and not a full-fledged agency.
Best Free Ahrefs Alternatives
Now, apart from excellent sites like Ahrefs, I wanted to share a few more recommendations for those beginners with little to no budget for these tools.
But remember, these tools are nowhere as extensive as Ahrefs and are not compatible for professional SEO campaigns.
Anyways, here the list of free Ahrefs alternatives:
1. Google Search Console
Now, this may come as a surprise, but Google search console is actually the #1 SEO tool on the market. Why? Because it gives you reliable data that's actually bringing in traffic to your website (hint: impressions).

The only catch? You need to have some content already on your website, as it can only give you data if you have content.
Some of its key features include:
Detailed page reports
Impression reports
Coverage errors
URL inspection
Note: You need to integrate Google search console with your website to use it.
2. Buzz Sumo
Buzz Sumo is a unique content marketing tool that is used to analyze what content performs best for any topic or competition. This tool is best used to find a popular content idea in comparison to organic keywords.
Some of its key features include:
Content analyzer
Facebook Analyzer question Analyzer
Trend analysis
Backlink analysis
3. UberSuggest
Uber Suggest is another great keyword research tool that recently got acquired by Neil Patel. It provides extensive keyword reports and features an extremely user-friendly interstate that makes it easy for most beginners to use.

However, ignore the "% chance of you ranking" bullshit, it doesn't mean shit.
4. Keywords Everywhere
Keywords everywhere is a free keyword analyzer that's great to run basic keyword research tests on search volume, CPS, and competitor data.

Moreover, it has a nifty browser plugin that automatically shows your data while making queries on google and youtube.
5. Keyword Shitter
Now, the name may be shit (pun intended), but this tool is pretty great for analyzing Google auto-suggest keywords (basically by shitting them out).
All you have to do is enter the seed keyword term and the tool with 'shit' out a whole bunch of related keywords. I find this particularly useful for on-page optimization.
So what's the Best Ahrefs alternative?
In my opinion, there are some decent Ahrefs alternatives. For example, SEMrush is just as good as Ahrefs and offers a more affordable pricing plan.
Click The Button below and sign up for 7 days of SEMrush for FREE!
Click Here To Get SEMrush for FREE!
The only upside to using Ahrefs is a more user-friendly interface. Other than that, you can get the same capabilities from other tools.
As a recap, here are my recommendations and what they're best used for:
Majestic SEO: Great for in-depth competitor analysis
SEO PowerSuite: Great for all-in-one SEO analysis
SEMrush: Best Ahrefs alternative
Moz Pro: Another great Ahrefs alternative
Also, remember one thing; what is cheap is often not good, and what is right is never cheap, especially in the keyword research tools industry that's expensive to maintain.
So, I highly recommend to not go for free SEO tools and spend a bit to get your hands on Ahrefs alternatives if you can't afford to get Ahrefs.
Do let me know in the comments below, if you have any questions with regards to Ahrefs and its alternatives, I'll make sure to help you out.
Read Next: